Travel Specialties
Interests
Beach & Sun
Honeymoons
Independent Tours
Ocean Cruising
River Cruising
Destinations
Peru
Saint Barthélemy
Saint Martin
Switzerland
Selling Travel Since
2008
My Background
I was born in Europe and have been an avid traveler my entire life. Since I've always enjoyed the planning of trips (the more interesting and intricate, the better), I decided to turn my avocation into a full-fledged career as a travel advisor. I'm a good listener and know how to ask the right questions, so I'm able to design trips that mesh well with a client's particular desires and "travel personality." It's so rewarding when a client returns from a vacation raving about the special experiences (riding elephants in Thailand, a private after-hours visit to the Vatican) I was able to provide.
My area of expertise: luxury cruises to Europe, the Caribbean, Southeast Asia and French Polynesia. I've also designed customized honeymoons in Hawaii and French Polynesia. Since I plan my personal trips around food and wine, I'm adept at creating interesting food-and-wine-themed tours for clients on their vacations. And because I'm a skier – I especially love skiing in New England, the Western U.S. and European Alps – I'm a wealth of information about the best ski resorts in those destinations. I also recently became a Tauck Academy Certified Agent by participating in an intensive six-day training program in the northwest United States and Canada.
Every once in a while, travel plans go awry – such as a cancelled flight due to weather. Should that happen, you can count on me to look for solutions and get your vacation back on track. My goal: to become your lifelong trusted travel advisor.
Places I Have Traveled
Reviews and Recommendations for Brigitte Feinberg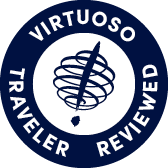 Virtuoso Verified Traveler
All reviews are from confirmed guests sharing exclusive insights
Sort reviews by
Recommended
By: Not provided
Reviewed on: 01 Jun 2013
Everything went very smoothly and we would definetly recommend Brigette.
Recommended
Nothing But The Highest Praise!
By: KandeeB
Reviewed on: 06 Jun 2013
From planning to execution, every detail of the trip was done to perfection. Personal attention and follow through at the highest level. I look forward to working with Brigitte and Park Avenue Travel for all our travel needs.
Recommended
Very thorough and competent. Would recommend her any time.
By: Pat
Reviewed on: 17 Jul 2013
Brigitte did a great job planning our family cruise. All documents arrived in order and on time and our accommodations were as we expected. She even provided personal delivery service! I have already recommended her to several friends.
Recommended
top Performer
By: RoJohn55
Reviewed on: 13 Apr 2013
Brigitte is a highly effective professional, who is very helpful and easy to work with. She has been particularly important to us, because we have had less successful experiences with other travel agents. She gets our vote !
Recommended
A five star agent for five star travel experiences
By: 2old4coach
Reviewed on: 28 Feb 2013
An agent with impeccable taste. She has traveled in five star comfort and knows the best of the best in hotels, ships and airlines. The personal touch and attention to every travel detail has made her my favorite agent. I travel the world and have visited 71 countries on every continent and this agent has helped me travel in six star style.
Recommended
Highly Recommended
By: Tom
Reviewed on: 22 Aug 2013
It was a real pleasure to work with Brigitte. She handled two complicated trips to Europe and one in the U.S. for us. She listened, asked good questions, made excellent selections, and was very patient - all with a sense of humor. In addition, PAT's backup really saved us when Brigitte herself was traveling, and we got caught in an air traffic controller's strike in Europe. Thank you Beth! We would highly recommend both Brigitte and PAT!!
Recommended
Highly Recommended
By: Hank and Nancy
Reviewed on: 22 Sep 2013
This was our 8th Tauck tour, all of them booked through Park Avenue. We were a congenial group of 38. The trip provided the right amount of scheduled and free time and we thought the meals arranged by Tauck were especially good. While we had a fair amount of rain and low clouds, the sun came out whenever we wanted to take a picture. Tom O was a very knowledgeable tour director and we came away from the trip with a new appreciation of Canadian History.
Recommended
By: Not provided
Reviewed on: 11 Oct 2013
Outstanding! We always have Brigitte do our arrangements.
Recommended
GREAT AGENT
By: KandeeB
Reviewed on: 07 Nov 2013
Although Brigitte and I have never met and do not live in the same section of the country, I feel as if she is my local representative. She is a pleasure to work with and is very responsive to each and every inquiry promptly and efficiently. She was a great help in putting together our last trip to Croatia and I look forward to having her work on our next trip to the Basque region. I have recommended her to several friends and they agree...she and her Virtuoso agency do a great job.
Recommended
Highly Recommended
By: Hanknan
Reviewed on: 07 Nov 2013
We have been booking travel with Park Avenue for over 20 years, the last several with Brigitte since she joined the staff. Sometimes we know what we want to do and other times we look to Brigitte for suggestions. We have ALWAYS been delighted with the end result. She has gotten to know us well and takes our likes and dislikes into consideration as well as encouraging us to try new things. Her delightful personality is an added bonus!
Recommended
Super service as usual
By: Tom
Reviewed on: 07 Nov 2013
We had a great trip to Sicily and greatly enjoyed British Air's World Traveler Plus, for which we thank Brigitte. Our return was delayed first by an eruption of Mt. Etna then a hurricane in southern England. We are glad to be home after six trips since June.
Recommended
Best help we have ever received
By: John
Reviewed on: 09 Nov 2013
Brigitte is very easy to work with. Good suggestions, and quick response when unforeseen events require changes in plans. We had a situation earlier this year , where a snow storm in the east, left us grounded in Panama City. Brigitte got us home the next day via San Juan, while the others on the Tauck Tour were stranded for a few days.
Recommended
Great travel agent
By: Not provided
Reviewed on: 22 Nov 2013
In dealing with Brigitte we have found her to be informative, professional and willing to answer all requests. I would highly recommend her to my friends.
Recommended
Highly recommend
By: Not provided
Reviewed on: 26 Nov 2013
Recommended
By: Chris S
Reviewed on: 20 Nov 2013
We have not taken a recent trip but would love some suggestions of where to travel later in January.
Recommended
Top choice for high end travel
By: Bear
Reviewed on: 25 Dec 2013
Brigitte is a go to person to find the best in high end hotels, resorts and travel. An accomplished world traveler herself she is best suited to customers who demand a knowledgeable travel consultant. Brigitte is easy to reach and takes the time to make sure that her travel arrangements fit the customer. She is an Excellent travel consultant.
Recommended
highly recommended-the best
By: patton3
Reviewed on: 11 Jan 2014
smart witty and best knowledgeable when she he knows and forthcoming when she doesn't. Very patient with the anxious vacillations of the traveling community. Wouldn't want to use anybody else.
Recommended
Outstanding service!
By: Domenic
Reviewed on: 27 Jan 2014
A great experience dealing with Brigitte. Prompt, professional, extremely knowledgeable, and delightful to deal with!
Recommended
Highly recommended!
By: BonnieJ
Reviewed on: 14 Mar 2014
Brigitte is fantastic!  She is incredibly knowledgeable, gives great advice, and responds amazingly quickly, even while SHE is on vacation.  Can't wait to work with her on another trip.  
Recommended
Highly recommend
By: Wendy
Reviewed on: 17 Mar 2014
Brigitte was excellent in her research and planning our trip
Recommended
Consumnate professional - highly recommended.
By: Harriet
Reviewed on: 11 Apr 2014
Recommended
very highly recommended
By: Dean
Reviewed on: 10 May 2014
Our trip went flawlessly: Everything that was supposed to happen, did happen, both smoothly and on time.  We have done 3 TCS trips and were a little worried about being more "on our own" on this four person tour.  Brigitte had organized our customs and driver personnel and everything went without a hitch.  I wouldn't hesitate to use Brigitte again, and would happily recommend her to friends.
Recommended
Highly Recommended
By: Three Cities
Reviewed on: 01 Jun 2014
Friendly, funny, efficient.
Recommended
Perfect!
By: michael
Reviewed on: 26 Jun 2014
Brigitte has helped us arrange 2 trips. Each one better than the next. It is a pleasure working with a pleasant, patient and professional travel advisor! Stay tuned, we'll be calling Brigitte for the next one too!!
Recommended
best ever
By: w
Reviewed on: 19 Jul 2014
excellent , knowledgeable, and caring
Recommended
well organized and friendly
By: Ziggy
Reviewed on: 04 Aug 2014
Lodging, Food, Entertainment and Excursion. We enjoyed it all.
Recommended
Outstanding
By: Naples239
Reviewed on: 09 Aug 2014
We have had the fortunate opportunity to work with Brigitte for over 5 years. We were introduced through the Virtuoso program and it has been our best travel experience to date. We can always count on great service in a timely fashion and are fortunate to have someone who has gotten to know us and is on target with recommendations and finding ways to enhance our trips.
Recommended
Expert friendly service
By: Tomdee13
Reviewed on: 29 Aug 2015
Our travel agent can provide great choices even at a moments notice. We can always count on her to come through.
Recommended
great experience
By: bill0830
Reviewed on: 19 Sep 2015
Everything went very well. No problems, great experience. Would definitely recommend.
Recommended
GOES THE EXTRA MILE!!!
By: Kandee B
Reviewed on: 01 Oct 2014
Once again Brigitte has done a fantastic job planning and arranging our trip! She is a pleasure to work with. But what I really want to compliment her on is how much time and effort she put in to try and resolve an airline problem for us. Our return flight from Lisbon to San Diego was overbooked in Business Class by SIX seats and they were unwilling to reroute us or make any accommodation for us even though we had been confirmed with seats since December 2013. She spent days dealing with US Airways , even going so are as to elicit the help from Virtuoso's travel representative while we were in Portugal, and since we returned she has continued working on our behalf. I couldn't ask for a more dedicated and professional travel specialist. I have recommended her to several friends and will continue to do so. Virtuoso should be very proud to have Brigitte representing their organization.
Recommended
Excellent Customer Service
By: Suzanne
Reviewed on: 13 Oct 2014
Brigitte was recommended to me by a client of mine and I called her with not much time to work with as I was late with planning a trip to Italy. Brigitte could not have been more helpful! With not much time to work with she recommended some great hotels and arranged transfers and hotels quite quickly. We were working back and forth for a few weeks and she quickly returned my calls and even called directly to Italy to confirm our last minute arrangements. She even called me back in the evening and weekend to follow up on the plans. I would highly recommend Brigitte and her agency to anyone planning a trip. It was a great experience for using this business for the first time! Thanks again Brigitte. We had a fantastic vacation!!!
Recommended
Very nice to work with.
By: oz.
Reviewed on: 17 Nov 2014
Brigitte Feinberg got me a good airfare package for my trip to Istanbul and Dubai, and she did it in a timely fashion. I was happy with her help and I look forward to working with her again for my next trips. She's really nice and knows very much. Great ally. oz.
Recommended
Rio
By: Bill
Reviewed on: 21 Nov 2014
Brigitte did an excellent job in assisting with lining up our hotel accomodations for our trip to Rio de Janero. The Copacabana Palace was a graeat facility with world class service. Brigitte also took the lead on securing airport transportation and lining us up with a guide for seeing the city. We had an excellent trip and Brigitte did her usual first class job in supporting our needs. We will continue to partner with her for all of our future travel plans. Thank you.
Recommended
Precise expert service
By: Bruce22
Reviewed on: 20 Dec 2014
On very short notice Brigitte put together a wonderful trip to Jamaica. When we arrived at the hotel we were pleased to find that our room had been upgraded to a Royal suite and late check out had already been arranged. If it had been up to her , I am sure our luggage would have arrived on time and not completely destroyed on the way home!! She was a pleasure to work with and highly recommended .
Recommended
Attention to detail
By: 2Old for coach
Reviewed on: 24 Dec 2014
Brigitte is the best agent I have used, ever. She follows up on the details, researches alternatives and in the end delivers a first class experience.
Recommended
First class travel experience
By: Bear
Reviewed on: 23 Mar 2015
Always knows the best places to stay.
Recommended
VIP Service
By: Ecaze
Reviewed on: 03 Jul 2015
Our trip to Atlanta was hassle-free thanks to Brigitte. From check-in to checkout we were treated like VIPs. We got upgraded and we recieved a $50 credit. Thanks Brigitte!
Recommended
Very responsive to our needs
By: Bobkelley
Reviewed on: 08 Jul 2015
Brigitte is a very good agent who brings good advise to the travel planning process and always has our best interests in mind. We enjoy working with her very much and would recommend her to others, especially for big overseas trips that require alot of coordination
Recommended
EXPERT SERVICE
By: ANDREW22
Reviewed on: 12 Nov 2015
WE ENJOYED EVERYTHING THAT WAS PLANNED FOR US AND WOULD RECOMMEND BRIGITTE TO OUR FRIENDS AND FAMILY!
Recommended
Wonderful!
By: SGOODMAN5
Reviewed on: 02 Jan 2016
We had a wonderful trip to Grand Velas. Thanks to Brigitte for all of her help and patience with us throughout the process!
Recommended
Excellent family trip planner
By: steph0106
Reviewed on: 14 Jul 2016
It was a pleasure working with Brigitte. She was very responsive to our needs. It was complicated planning a trip to Hawaii for 10 but she helped us iron out hotel accommodations and car transportation. We loved staying at the Fairmont in Maui and can't wait to go back!
Recommended
Willing to help us find what we wanted
By: DKO13
Reviewed on: 18 Aug 2016
Very helpful and easy to get ahold of during our honeymoon on the QM2 and in England. We bounced between splurging and being stingy with our accommodations, and Brigitte helped facilitate everything. Highly recommend!
Recommended
Loved every minute of this trip!
By: B & E
Reviewed on: 25 Aug 2016
This trip was great! We got to experience different locations - reaping the rewards (of learning about) various histories, cuisines and viewing beautiful sceneries! It was a last minute trip and everyone involved bent over backwards to help us plan it! We really appreciate Brigitte's kind diligence and interest in assisting us! See Italy and their contact (Cinza - not sure of the spelling) was so helpful with a change we had to make while there. Our deepest appreciation and thanks! We are already thinking about our next trip to Italy! Ciao!
Recommended
Expert in every way!
By: afkgmom3
Reviewed on: 13 Sep 2016
Brigitte was more than helpful with 2 new cruisers who were far away. She was the best hand holder and was available whenever we needed her...and we needed her a lot. Expert advice which saved us money, best advice on what to do and answered so many silly questions by e-mail and phone that I was sure she'd give up. BUT, she didn't and we had the most enjoyable trip ever! It was wonderful from beginning to end. Thank you, Brigitte! I know where to go next time for vacation help.
Recommended
Always there to Help
By: Bear of a client
Reviewed on: 25 Sep 2016
Brigitte is well traveled herself . She brings a wealth of experience and insight to the high end travel business. When I schedule a trip, I look forward to hearing her insight on where to stay and how best to receive value from the best hotels. If you need to take a cruise Brigitte is the best person to call because she is a cruise expert who has sailed on the best of the cruise ships.
Recommended
All went well!
By: Stubbie
Reviewed on: 05 Oct 2016
*Everything went smoothly during our trip planned by Brigitte, hotels, sightseeing, trains, restaurants.
Recommended
Best Vacation Ever
By: Wes and Kerrill
Reviewed on: 20 Oct 2016
Brigitte arranged the most wonderful vacation trip we have ever experienced. We have traveled to Europe many times, to Australia, to Egypt, to S. Korea, Canada and every state in the US. This was the best of all. No detail was left unattended. Whenever and wherever we arrived, someone was there to greet us and make sure we got to the right car and driver, water taxi, train, airplane, etc. Not a single hitch in the entire journey. Brigitte is absolutely the best! Our next journey is going to be planned by Brigitte!
Recommended
ULTIMATE PROFESSIONAL
By: KandeeB
Reviewed on: 24 Oct 2016
Brigitte is a knowledgeable professional who is easily accessible. She goes above and beyond to make sure every detail is attended to and takes a personal interest in knowing our particular likes and needs. After having used Brigitte to arrange several of our major trips in the past few years, even though we have never met in person, I feel as though I am dealing with a friend. My confidence in her is so complete that not only will I recommend her to friends and family, but I already have!
Recommended
The Best Travel Sidekick!
By: MariaM
Reviewed on: 18 May 2017
Brigitte has planned many trips for us and all have been beyond perfect! From Vegas to Miami, she really knows how to work her magic to achieve what really makes her clients feel special and satisfied. My husband and I have had prior problematic expierences with other advisors so we were shocked to see how Brigitte has always been able to plan multiple trips in a row just the way we want them without any mishaps. All specific requests we have, she makes them happen and plus some!! She is an excellent communicator and problem solver. This review may be overdue but it is written from our hearts. Thank you so much for everything Brigitte, you are worth your weight in gold! We are truly looking forward to planning many more future trips with you. -Maria & Stephen
Recommended
Cruise on RCI Grandeur of the Seas
By: GK101
Reviewed on: 05 Dec 2016
First time using a travel agent for a cruise. Excellent experience. Brigitte was professional and very competent. We will not hesitate to use her service and recommend to others.
Recommended
Attention to detail
By: Sea Cloud Client
Reviewed on: 20 Dec 2016
Every element of this trip was taken care of down to the last detail. Brigitte ALWAYS goes beyond what is expected and follows every service that is being delivered. Her service always exceeds my very high expectations
Recommended
Extraordinary Professional
By: KandeeB
Reviewed on: 29 Dec 2016
As always, Brigitte worked with me to choose the flights that best suited our needs. Her follow up and attention to detail makes traveling stress free. I happily will continue to book all my future trips through her.
Recommended
Princess Cruise
By: Ziggy
Reviewed on: 11 Mar 2017
We are very pleased with all the arrangements
Recommended
No detail too small
By: No detail too small
Reviewed on: 19 Mar 2017
Excellent communications, easy to reach Brigitte. I am always assured of the best hotel and services. We have booked nearly $100,000. worth of travel each year for many years now and never have been disappointed by the services she provided.
Recommended
silverseas cruise
By: don
Reviewed on: 20 Mar 2017
It was a pleasure.
Recommended
Great trip
By: Connor
Reviewed on: 05 May 2017
Wonderful experience, answered all questions and was highly professional.
Recommended
great
By: howdy dood
Reviewed on: 19 May 2017
Brigitte was always available, which was VERY important to me. She was prompt to reply to every question and she sought solutions as per my requests. I look forward to working with Brigitte again.
Recommended
TRUE PROFESSIONAL
By: Kandee
Reviewed on: 24 Jun 2017
Brigitte is always knowledgeable and responsive. She has come to know me through the various trips that she has arranged for us and now picks the perfect arrangements for us and gives us sound advice when making our trip decisions.
Recommended
Vaction
By: Leanne
Reviewed on: 12 Jul 2017
Good experience
Recommended
BRIGITTE
By: ANDREW
Reviewed on: 26 Jul 2017
SHE LISTENS TO HER CLIENTS AND MAKES THINGS HAPPEN.
Recommended
Very Helpful and Supportive from Beginning to End
By: MK
Reviewed on: 05 Sep 2017
Brigitte has been our go to person for travel for several years. She brings great experience, support and thoughtfulness to the process. We always call Brigitte first!
Recommended
dealing with a pofessional
By: storkie
Reviewed on: 24 Sep 2017
Uncomplicated, easy, great follow through
Recommended
Bespoke travel experience
By: Sea Cloud sailor
Reviewed on: 04 Oct 2017
Brigitte is the PERFECT travel agent. She not only takes care of the smallest detail, she is in contact with the hotels to assure we have the best possible experience. She is an experienced traveler herself, and she knows the best hotels and best way to travel. If you are looking for the best of luxury travel look no further than Brigitte to arrange it fo you.
Recommended
Awesome
By: Mrs. Caze
Reviewed on: 26 Sep 2017
I have been working with Brigitte for nearly a decade and she always provides excellent service. She responds quickly to emails and any concerns. This trip was a celebration of my husband's 40th birthday and a life change. She was able to get us an upgrade to a wonderful ocean view room, a hotel credit and daily breakfast. I can't wait to plan my next trip with her.
Recommended
Go, Brigitte!!
By: Um Akil
Reviewed on: 27 Oct 2017
Easy and productive!!! Felt comfortable contacting Brigitte anytime I needed to touch base with her.
Recommended
LA
By: ANDREW
Reviewed on: 24 Oct 2017
SHE ALWAYS IS EASY TO WORK WITH AND UNDERSTANDING OF WHAT YOU ARE WANTING ON YOUR TRIP!
Recommended
California Wine Country
By: Zac
Reviewed on: 02 Dec 2017
I fail to focus on details until the absolute last minute. Thank goodness Brigitte is in our corner handling things.
Recommended
Excellent service
By: storkie
Reviewed on: 07 Dec 2017
She is always the ultimate professional. Phone messages and emails are answered quickly.
Recommended
Smooth as glass
By: SFO Bear
Reviewed on: 25 Dec 2017
As the title above says, working with Brigitte is always smooth as glass! Every detail is handles smoothly. She knows the best way to travel, IN STYLE. Thanks Brigitte!
Recommended
Always the best
By: Bear
Reviewed on: 07 May 2018
Brigitte is a wonderful agent, that always knows what to pick for us!
Recommended
advisor review
By: teddy
Reviewed on: 16 May 2018
excellent planning and follow through hotels were as advertised--good service at each help with credit card in planning of dining was a plus
Working with Brigitte Feinberg, you will have access to:
- An experienced travel guide whom you can rely on before, during, and after the trip
- Exclusive luxury resorts and properties
- Once in a lifetime experiences
Explore with the Best
Virtuoso Advisors are constantly pushing the boundaries in unique travel experiences.
Alliance programs are unique tailored experiences exclusive to travelers working with Virtuoso Travel Advisors.
learn more
Peru
Saint Barthélemy
Saint Martin
Switzerland