Melita Hein
CTC, DS
San Diego, CA United States
Fleetridge Travel, an independent affiliate of CADENCE
Travel Specialties
Interests
Ocean Cruising
River Cruising
Culture, History & Arts
Food & Wine
Independent Tours
Destinations
Germany
Switzerland
Italy
Ecuador
Antarctica
Selling Travel Since
1981
My Background
I grew up in Cologne Germany and emigrated to the United States and California in 1979. My husband and I both love to travel and just recently reached our goal of traveling to all 7 continents.
I design voyages and other travels to fit the needs of my clients. I work with luxury hotels, the best cruise lines, upscale tour companies and knowledgeable in-country contacts to prepare memorable journeys and ensure worry free travel experiences. Here, just like with garments, one size does not fit all.
For the last five years I have the honor of working with Cadence Travel and network with all my wonderful colleagues there. Exploring the world and connecting with people has always fascinated me. I will never finish learning about destinations, places to stay, places to visit and designing the journeys to get there.
I would love to design your next vacation and look forward to working with you!
MY SPECIALTIES ALSO INCLUDE: River cruising with an emphasis in AMA Waterways & Viking River Cruises.
Places I Have Traveled
Reviews and Recommendations for Melita Hein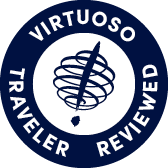 Virtuoso Verified Traveler
All reviews are from confirmed guests sharing exclusive insights
Sort reviews by
Recommended
Highly recommended!
By: Debi
Reviewed on: 22 Apr 2014
I have been a client of Melita Hein for a number of years now. I was originally referred to her by some friends who are world travelers. There is nobody I trust more than Melita when it comes to planning a trip for me & I have NEVER been disappointed!!! I just returned from a trip to London & a river cruise thru The Netherlands & Belgium. It was amazing! She is very organized & her main interest is that you have a very comfortable, enjoyable & memorable trip. She gives great attention to detail & designs a trip tailored to you! I cannot say enough good things about Melita! She will continue to be my travel agent for future trips!!!! I highly recommend her!!!
Recommended
Top Recmmendation possible.
By: Not provided
Reviewed on: 29 Apr 2014
Melita,as usual,provided us with outstanding service.
Recommended
Terrific Panama Canal plus family/friends visits
By: Dick
Reviewed on: 05 May 2014
Smooth as silk, Melita covered all our needs including handicap requirements and personal preferences.  She has been our travel agent for over 30 years and we are not about to change!
Recommended
Very highly recommend
By: Germania
Reviewed on: 10 May 2014
Melita is very friendly, personable, efficient, and reliable.  You can count on your trip being fun and exciting, relaxing and enjoyable.  Whatever Melita had booked for you will run smoothly and satisfactorily.  Melita is always available when you need her expertise.  She has been in the travel business for a long time, and you can rely on her to get things done right the first time.  Happy travels.  Melita always takes good care of her clients and enjoys the trust of many repeat customers who have had safe, memorable trips all over the world with Melita's attention to detail and insightful suggestions for booking just the right kinds of trips/tours for the right kind of people. 
Recommended
Highly recommend
By: Andrea
Reviewed on: 07 Jun 2014
Melita has planned/booked several domestic flights and an international trip for me over the last six years and they have all been wonderful. Her knowledge and experience keep me coming back. She keeps current, is responsive, a pleasure to work with, and I trust her judgement.
Recommended
Taipei redux
By: Jim
Reviewed on: 24 Jun 2014
Flew from San Diego to San Francisco then to Taipei, Taiwan for a reunion with old friends.  Outstanding trip except for having to pay $7.00 for a beer on the United flight.Short layover times between flights.Highly recommend Melita who we've used before when taking cruises.
Recommended
Highly Recommend
By: Not provided
Reviewed on: 07 Jul 2014
Meltia is extremely efficient and on top of things.  I never feel I have to worry that she will not follow up.  She not only follows up on my requests, but also provides alternatives to assure I have the maximum choices and also provides options that are more cost effective.  I will continue to use her and recommend her to my friends.
Recommended
Excellent in every way
By: GeoC
Reviewed on: 07 Jul 2014
Her suggestions were very helpful. Excellent planning and follow-up. 
Recommended
Commitment towards her job.
By: Margret128
Reviewed on: 16 Aug 2014
Melita did her job in a business-like manner and went beyond what was expected of her. She went the extra mile on our behalf., when it was needed. We can only recommend her services.
Recommended
Expert Planning
By: Kelly Mike
Reviewed on: 17 Aug 2014
Melita planned an amazing honeymoon for my husband and I. She gave us great options to choose from in the areas of lodging, activities, and restaurants. She is incredibly quick to respond to any questions sent her way. I highly recommend Melita as a wonderful travel agent.
Recommended
very helpful and friendly
By: ritchen
Reviewed on: 03 Jan 2015
We can always count on Melita to make our trips interesting and without problems. She has bin doing this for us for maybe twenty years and I hope she will continue to do so .
Recommended
Awesome travel advisor!
By: Debi 53
Reviewed on: 19 Jun 2015
Melita does an amazing job. She has planned a number of trips for me over the years. She is well travelled herself and understands the view point of the traveler coupled with her personal experience and her professional knowledge. I have traveled to Australia, Austria, Switzerland, London, the Tulip Time River Cruise through the Netherlands plus other short trips here in the states. The things she had suggested and the excursions she planned added so much to the trip. She thought of things I never would have. I would not think of planning a trip without her expertise. She takes treats you like she would want to be treated. She takes the time to get to know you and then plans the perfect trip to your desired destination. I highly recommend her.
Recommended
Excellent efficient agent!
By: Marshmellow
Reviewed on: 19 Jun 2015
Melita is always helpful and knows how to make our trip successful and fun. She answers all our questions right up to the time we leave, so we are never left wondering what to do or when. She helps prepare us, so that when we do leave, we are off on our adventure with no concerns. She has everything planned and laid out for us. She has good suggestions for making our trip memorable. She has helped us extend our trip with other activities or excursions that made it all the more special. I really appreciate her expert help in creating our travel experiences.
Recommended
Helpful, professional,friendly, knowledgeable service
By: karin
Reviewed on: 12 Jul 2015
Melita was extremely helpful in handling all our cruise, flights, and Germany trip. I can highly recommend Melita's sevices.
Recommended
Very thoughtful and thorough
By: ikorn
Reviewed on: 28 Jul 2015
I am thankful to have Melita "on my team" helping me and advising me on my travel needs. I can count on her.
Recommended
Very helpful, excellent service
By: Jackie
Reviewed on: 20 Sep 2015
We really appreciate Melita's expert service. Thank you!
Recommended
Perfect Travel Advisor
By: Hans
Reviewed on: 05 Oct 2015
Our flight to Europe and car rental was very well planned and everything went smoothly. We used Melita's services for a long time and will continue to do so.
Recommended
Super helpful
By: Iggy
Reviewed on: 11 Oct 2015
I've sent a lot of business Melita's way over the past year and it seems now as if she were part of my office - indispensable. I can call her anytime and by the next day she will have it or something better arranged for me.
Recommended
An experienced and helpful travel advisor
By: JRandTK
Reviewed on: 30 Oct 2015
Melita was very helpful to us as we planned our first European river cruise. We had a hundred questions and she always had the time to answer. Moreover, she thought of things to tell us that we should have asked but didn't. Without a doubt, our vacation turned out better thanks to Melita's experience and guidance. We had such a wonderful time that we put a deposit down on another cruise and we will look forward to working with her again to plan that trip. We would (and already have actually) recommend that anyone planning a trip choose to work with Melita.
Recommended
Outstanding planner and expediter
By: Frank
Reviewed on: 22 Oct 2015
I have utilized Melita for a number of trips over many years. She has always provided excellent ideas and helped make our trips more enjoyable. Keeps track of trips in progress and intercedes to resolve issues as they arise. Without a doubt, the best agent I have ever had.
Recommended
Very helpfull service and always there for you.
By: Monte
Reviewed on: 20 Oct 2015
Melita gave us an excellent review of our trip and lots of help with the shore trips available. We really enjoyed this cruise. Thanks Melita, Cadence, and Oceania.
Recommended
Outstanding and Competent
By: JHW
Reviewed on: 20 Nov 2015
Melita has been my travel gal for the past 10 years. I used to plan my own trips until a good friend referred me to her. She is a great professional and has been able to plan complex trips for me. She makes sure that the hotel rooms have the best locations, the transfers are on time and the sightseeing is organized without any issues. This last trip to Europe was just one of many excellent vacations. I have referred her to all my friends and family and look forward to planning many more trips with her in the future.
Recommended
Expert travel arrangements - no issues
By: Barbie Doll
Reviewed on: 02 Dec 2015
Melita has been part of my travel life for many years. Her talent is valuable and she is very accommodating from all aspects. I will not go out of town for a vacation unless she plans it. You are wise to have her on the Cadence team?
Recommended
Expert, friendy service
By: Sue
Reviewed on: 02 Jun 2016
We were very pleased with everything Melita did for us. She answered all our questions and returned calls promptly if she wasn't immediately available. Everything in the info package she sent made our trip easier and more enjoyable. We will definitely ask her to plan our next trip.
Recommended
Better than imagined!
By: cdb6465
Reviewed on: 21 Jun 2016
Melita helped us plan our honeymoon, and every single thing was absolutely perfect. We wish we could do it all again. When we first decided to go to Greece, we wavered a bit on whether or not to use a travel agent. We had never used one before, and we weren't quite sure what a travel agent would add to the experience that we couldn't do ourselves. In all honesty, we opted to go with an agent out of convenience - we both were super busy at work and didn't have much time to put into planning our honeymoon, so thought it would be easier to have someone do it for us. But the trip we ended up with was so much more than we ever dreamed of - so much better than we would have been able to plan ourselves - and we can't thank Melita enough for that. Everything was amazing. The hotels were comfortable, well-located, and upscale. Transportation was smooth, and we even were upgraded in 2 of the 4 hotels we stayed in. Great trip! Would definitely work with Melita again.
Recommended
Expert Advisor
By: Hans
Reviewed on: 01 Jul 2016
Melita did an excellent job with our travel arrangements. She also gave us a very useful and comprehensive documentation for our Scandinavia trip.
Recommended
Trip was like being in a post card
By: JJ
Reviewed on: 18 Sep 2016
Melita recommended a wonderful hotel in Grindelwald, Switzerland. Perfect location for a base of hiking and sightseeing, and the hotel was extremely accommodating to our needs. The trip went smoothly and we appreciate all the helpful service.
Recommended
Expert Efficient and friendly service!
By: Andrea
Reviewed on: 16 Oct 2016
Lovely trip. Pleasant courteous and efficient service the whole trip without a single glitch. Thank you Melita!
Recommended
Likeable, responsive, and expert
By: Mags
Reviewed on: 16 Oct 2016
Melita did a great job of arranging our airline travel. Her choice of hotels was mixed--a couple of really good ones, a couple of medium ones, and one bad one (4 times the cost of the other hotels in town and located at the edge of town).
Recommended
It was great
By: Dora
Reviewed on: 24 Oct 2016
Thank you, Melita, everything went well, what you had planned. The delayed departures were not your fault! Dora
Recommended
Always helpful!
By: Jeanne
Reviewed on: 07 Nov 2016
Melita helped us from the beginning when we were just thinking of gong on a river cruise. All of her suggestions were good; each hotel was first-rate and the recommended cruise line was perfect.
Recommended
Always a good service, with many repeat visits...
By: Nan
Reviewed on: 25 Nov 2016
Since I haven't been anywhere recently, except around the complex a bit, I am unable to give any worthwhile comments or information!!!! But sure wish I could!!!!....Take a trip, I mean, as well as comment!!!!....But all the trips in the past have been good, with helpful and excellent service by Melita!!!!
Recommended
Expert friendly service
By: J&D
Reviewed on: 09 Jan 2017
Though only our plane reservations were made this time, we received the same expert friendly service!
Recommended
Thank you, Melita.
By: J & K
Reviewed on: 29 Jan 2017
We continue to ask Melita for her help in planning trips, as she has made our international travel experiences wonderfully memorable by fulfilling our wishes and including extras we hadn't thought of.
Recommended
Dave
By: Dave
Reviewed on: 16 Feb 2017
Very easy to work with - very informative and cooperative and efficient - covers all aspects of trip - remains in contact and understands our needs and requirements due to my disability. Does the work for you with no hassle. Thanks
Recommended
New Zealand trip arrangements
By: Peg
Reviewed on: 12 Apr 2017
Putting the flight arrangements in Melita's hands was a great decision! She did them flawlessly and with dispatch.
Recommended
Helped with special needs.
By: hollybaby
Reviewed on: 05 May 2017
We are older with walking problems and the yen to travel Melita has helped us twice ( st Petersburg Russia and Bejing ) to find an excellent English speaking guide and activities to fill our time there. Both trips were excellent.
Recommended
Croatia
By: Linda
Reviewed on: 23 May 2017
Very pleasant -I would do it again
Recommended
Fleetridge Travel - Melita Hein (agent)
By: Debi
Reviewed on: 06 Jun 2017
For many years now I have exclusively used Melita as my travel advisor. She is amazing! Often all I give her are a few ideas of what I'd like to do/where I'd like to go & my travel budget & she never fails to put together the perfect trip! She even thinks of things I'd never think of! Other times she will share some ideas for trips or trips that she finds that might interest me. I HIGHLY recommend Melita for anyone's travel needs! She has never disappointed me yet!!! I just got back from a wonderful trip to the Big Island of Hawaii! She really knows the travel business & she loves what she does! She also has your best interest at heart in all she does/plans!!!
Recommended
Trip to St Maartin
By: Renee
Reviewed on: 05 Jun 2017
Very happy with Melite Hein.. Looking forward to using her again Best travel agent I have had in the many years of traveling
Recommended
UK and Ireland
By: Harry
Reviewed on: 11 Jun 2017
Trip went well in spite of British Airways IT debacle. Thank heavens Aer Lingus ran smoothly and everything went as planned. BA could learn something about communication from Southwest Airlines. SWA texts or phones when there is a problem. BA is silent, stiff upper lip and never apologises to the passenger.
Recommended
France
By: Bob
Reviewed on: 24 Jul 2017
No problem. We have a great relationship. She has always been extremely helpful in our travel planning.
Recommended
Melita Always Helpful and Efficient
By: kkmiausa
Reviewed on: 25 Aug 2017
Melita is a joy to work with. I first met her when my travel agent was away and we needed airline assistance. Since that time forward she has gone above and beyond to help us in any way possible. I highly recommend Melita and her other associates, Karen Farr and Don Birkebile.
Recommended
Baltic Cruise
By: Ted
Reviewed on: 19 Aug 2017
Seamless and professional. She has now arranged two trips for us, both excellent. She gives practical, efficient advice, follows through, thinks of everything, and has the personal experience to know what the trip is really like.
Recommended
Trip to Germany
By: Dave
Reviewed on: 15 Oct 2017
It was fine - we have used her for years - this time we were disappointed to find that the insurance that was sold to us was not accepted by the German Hospital when I was admitted for a week/ We had to pay with our credit card and they charged a 5% fee as the hospital also was not accustomed to processing credit cards. The insurance company is questioning the 5% fee. This bill was assessed on our credit card so I have forwarded a copy of the credit card statement to show we paid it. BUT this is a great hassle as well as an inconvenience to us after paying so much for coverage for our trip. This was and is really an inconvenience as we returned from vacation on 24 August and have had to deal with an insurance company and still have not been reimbursed for our medical emergency.
Recommended
Travel to Europe
By: Tom
Reviewed on: 08 Sep 2017
Excellent . She is extremely well versed in all aspects of travel and very efficient and professional. She saves us money while sparing us the hassles of making our own travel arrangements.
Recommended
Fabulous trip!
By: Phil
Reviewed on: 03 Oct 2017
Melita was an absolutely fabulous travel adviser. She took the time to plan the most flawless trip my brother, his wife and I took . Airline reservations were taken care of, hotel in Europe was great, and at the end of the trip the van driver in Southampton was a jewel. This brings me to the cruise in between all of this. It was grand. She got us an upgrade in cabins, which was a miracle in itself and from the time we scheduled the trip until the day we left, she kept in touch to make sure all went according to plan. Thank you, Melita! I will certainly consider Melita for the next journey. The review title speaks for itself.
Recommended
My travel agent is the best.
By: viola j
Reviewed on: 28 Sep 2017
I have been working with Melita for years and she has always provided the best advice and service.
Recommended
Melita knows her stuff!
By: Julie and Tom
Reviewed on: 23 Sep 2017
This is our second trip booked by Melita and once again, she did a great job for us. We booked an Ama Waterways river cruise. One of the biggest benefits of working with Melita is that she has personally traveled on multiple cruiselines, and along these rivers, and she can offer first-hand information to help choose a cruise, cruise line, and then to plan one. Additionally, Melita worked tirelessly to resolve a last-minute air travel issue that was caused by Ama. She had no part in the issue but she used her contacts to help us and if it hadn't been for her intervention we wouldn't have had it resolved. This is one example of why it is so beneficial to work with someone like Melita who takes her clients' trips personally and sincerely wants them to go well, and who has strong contacts that she can deploy when needed. We will always choose to work with Melita and we strongly recommend her to others.
Recommended
Southern France
By: Elizabeth
Reviewed on: 03 Oct 2017
Wonderful in every way!!
Recommended
Ireland was amazing
By: Veronica
Reviewed on: 04 Oct 2017
A client of mine commended Melita to me as I was planning a trip to Ireland. The trip was absolutely amazing. I would say the best part about having Melita was that after she book us reasonably round trip tickets to Dublin the flight out of New York was changed so we would of had a 7+ hour layover, instead of 3 hours. Without me asking (because I kept forgetting) Melita informed me that she changed our tickets to fly out of Atlanta with a 2 hour layover. I was extremely grateful. Thanks Melita
Recommended
Trip to U.K. Scotland and Ireland
By: Renee
Reviewed on: 27 Oct 2017
Perfect !! Great travel agent we can't wait to use Melita again
Recommended
Melita's the Best!
By: Andrea
Reviewed on: 06 Nov 2017
When Melita books my trips, she provides excellent advice, efficient and responsive service. My travel and connections are reliably excellent, and I appreciate her service!
Recommended
Expectations exceeded at every step
By: Mateo
Reviewed on: 05 Nov 2017
Melita booked a couple of hotels and a river cruise the first hotel in Budapest gave us a double upgrade the second hotel in Prague gave us a huge suite So not only did we get the possible upgrade we got more than that. The river cruise company was Uniworld and it was better than we thought it would be. Melita has earned a new loyal traveller. Pleasant to deal with and responsive even after work hours. She has persuaded me a travel agent can truly add value.
Recommended
Australia
By: Frank
Reviewed on: 12 Nov 2017
This 3 week trip encompassed Auckland, all of Tasmania and through Melbourne to Sydney. Melita worked out all the tours, made arrangements for transportation, hotels and necessary connections, all of which blended together to make this a very special trip. Could not have accomplished this without her. One of the airlines dropped the ball so I contacted Melita and she resolved the issue immediately. ON our final day and night in Sydney, Melita made special arrangements for us resulting in the Four Seasons providing extra special care to make our stay memorable. The little extras make all the difference. Melita kept in touch throughout our trip to be sure we had what we wanted at the proper time and place and alerted us to events we should anticipate. We could ask nothing more of her. I recommend Melita Hein to all travelers who desire the best.
Recommended
Rhone River cruise
By: Vic
Reviewed on: 19 Nov 2017
Great, timely, and very pleasant communications! Made sure I considered all the tasks necessary for a successful trip and sent periodic reminders. Really appreciated her thoughtfulness!
Recommended
Portrait of India
By: Hans
Reviewed on: 20 Mar 2018
Melita has first hand experience of India having traveled there herself and we appreciated her planing and advice very much.
Recommended
Washington DC
By: Jeanie
Reviewed on: 04 Apr 2018
Excellent & helpful
Recommended
Melita-ROCK STAR!
By: Shicks
Reviewed on: 11 Apr 2018
Excellent. She has put together some great trips. The last airline trip she booked for us to the East Coast went flawlessly. 3 flights there and three flights back all went perfect on American.
Recommended
Great trips start with a great travel advisor
By: Lynn D
Reviewed on: 05 May 2018
Melita was super helpful every step along the way. She understood what we wanted, and gave us several options that suited our personalities, and worked within our budget. We will use her again next time we travel, and we highly recommend her!
Recommended
Mediterranean cruise
By: Phil
Reviewed on: 13 May 2018
Pleasant and efficient as always
Working with Melita Hein, you will have access to:
- An experienced travel guide whom you can rely on before, during, and after the trip
- Exclusive luxury resorts and properties
- Once in a lifetime experiences
Explore with the Best
Virtuoso Advisors are constantly pushing the boundaries in unique travel experiences.
Alliance programs are unique tailored experiences exclusive to travelers working with Virtuoso Travel Advisors.
learn more
Germany
Switzerland
Italy
Ecuador
Antarctica
Peru
France
India
Spain
Greece
United Kingdom
Portugal
Chile
Japan
Argentina