Travel Specialties
Interests
Family Travel
Honeymoons
Destination Weddings
Ocean Cruising
River Cruising
Destinations
United States - All
Canada
Costa Rica
Dominican Republic
Italy
Selling Travel Since
2003
My Background
I have been a travel agent for 10 years, and have extensive knowledge in cruising, river cruising, all inclusive trips, as well as destination weddings and honeymoons.
I have experienced my own destination wedding that took place in Ocho Rios Jamaica.
Places I Have Traveled
Reviews and Recommendations for Michelle Campbell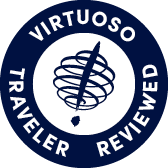 Virtuoso Verified Traveler
All reviews are from confirmed guests sharing exclusive insights
Sort reviews by
Recommended
Highly recommended
By: SMCH
Reviewed on: 31 Aug 2013
Michelle plans every trip so that there are no worries. From start to finish, she thinks of and takes care of every detail.
Recommended
By: Larry1877
Reviewed on: 03 Sep 2013
We asked Michelle to book us a flight to London where we stayed for three days, followed by a train to Paris, where we spent the day. We then requested an overnight train to Rome where we spent a week. And finally a flight from Rome back to Toronto. Michelle did all the work and we just showed up at the various terminals and enjoyed a wonderfull trip. Thanks Michelle.
Recommended
Average tour in Belfast
By: Aigner
Reviewed on: 18 Sep 2013
The tour in Belfast was originally presented as lasting 8 1/2 hours. In reality, it was more like 5, so a hotel lunch seemed to be unnecessary, as it took time away from other interesting things that we could have seen. I do not think that anything additonal was offered with the tour, and there were things related to the Titanic and sights in Belfast that we did not get to experience. All in all, a bit of a disapointment from what I had expected to be something special.
Recommended
Highly recommended
By: Joe125
Reviewed on: 27 Sep 2013
Michelle has booked trips for us for years and she is always efficient, courteous and professional. Her attention to detail is what separates her from any other agent that we have used prior to switching to Michelle. We look forward to many more years of travelling through Michelle's expertise.
Recommended
VERY GOOD
By: Not provided
Reviewed on: 14 Oct 2013
OUR RECENT TRIP WAS BOOKED BY NORA PEARCE NOT MICHELLE. OUR FLIGHTS AND CAR RENTAL WERE VERY GOOD! WE ENJOY WORKING WITH HER
Recommended
Excellent! Pays attention to detail!
By: Bill
Reviewed on: 22 Nov 2013
We have been with Michelle for ten years and have complete trust in her. We look forward to working with her in the future.
Recommended
Tje Best
By: Silverfox
Reviewed on: 22 Nov 2013
Mivhelle is great...she always provides us with exemplary service.
Recommended
Trusted to get it right
By: Harv
Reviewed on: 27 Nov 2013
Michelle looks after all my family's travel needs. It all works even when there are snags, Vision came through. We have had many great vacations, the best being the Amalfi coast, which she sold us on its charm. I would look no further than the Ancaster team for a great trip.
Recommended
Highly recommended
By: FFJ
Reviewed on: 22 Nov 2013
Michelle's attention to detail is what makes booking with her so reassuring. We have gone to her for several trips over a number of years and will continue to do so because we know she will take care of, not only what is expected, but also those little things that let you know you are dealing with a professional that enjoys her job.
Recommended
Highly Recommended
By: Brian
Reviewed on: 23 Nov 2013
We have sought out Michelle for all our important family trips over the last few years and she has been wonderful to work with! From previous trips to Australia and Japan to our upcoming Mexico trip, Michelle quickly arranges our trips after carefully listening to our wishes. She has tirelessly negotiated with her contacts at the other end to ensure we got the best possible accommodations and deals for our budget. This lady is AMAZING!
Recommended
Highly recommended
By: CB
Reviewed on: 25 Nov 2013
Michelle has always been extremely efficient and friendly at the same time. She also remembers my preferences, and is in command of my travel record with the firm. When anything has gone wrong when I was away, for example a delayed flight home due to winter storms, I was able to reach her by telephone and get a reliable explanation of what had happened and when | might reasonably expect to get out.
Recommended
FABULOUS
By: Laura
Reviewed on: 27 Nov 2013
Michele helps us plan our holidays that are always multiple events, housing,flights and excursions . She has kept us organized! She has always balanced our time and money wonderfully. She herself is well traveled and offers great advice, options and expertise in all areas of our vacations. I value her opinions and seek her out for our trips big and small. We have book partial trips with her, and used visa points to rent a car.She is easy going, knowledgeable and an asset to our vacations!!!
Recommended
Highly Recommended!
By: Brian
Reviewed on: 13 Jan 2014
We have just returned from an outstanding vacation in Mexico at the Eldorado Seaside Royal Resort. A huge thanks to Michelle for booking our trip and upgrading all of us (from Alberta to Quebec) for a minor fee, to swim-up" suites after intense negotiations with Sunwing. We had an amazing time. THANK YOU MICHELLE!
Recommended
Absolutely wonderful!
By: Mimi
Reviewed on: 07 Jan 2014
Michelle did a wonderful job in a very limited time with strict parameters. I will NEVER try to book travel on my own via the internet again! Michelle's assistance and recommendations were invaluable.
Recommended
Highly recommend
By: SMCH
Reviewed on: 12 Jan 2014
Our recent trip had lots of problems - starting with trying to book it. At every step, Michelle handled the problem. I only had to enjoy the trip. Michelle makes it easy to travel.
Recommended
Highly Recommended
By: Virginia
Reviewed on: 16 Feb 2014
Michelle is  thorough, obliging, and always willing to go the extra mile for us in planning a trip.  We have every confidence in her decisions.  Thank you Michelle for another successful holiday.
Recommended
I would highly recommend Michelle Campbell
By: Rosa
Reviewed on: 27 Mar 2014
Michelle, once again organized our family March Break trip perfectly.Everything went smoothly and we had a worry free fantastic holiday.Thank you,Michelle
Recommended
Great experience!
By: jco
Reviewed on: 22 Apr 2014
Michelle was fantastic, I gave her the parameters and she booked us the best vacation we have ever had in Jamaica. She was very prompt in her responses and steered us in the right direction. Will use again.
Recommended
Super excellent.
By: Bill
Reviewed on: 25 Apr 2014
W'eve been with Michelle for years. She has never let us down. We really like her!!
Recommended
Highly recommended
By: Ffj125
Reviewed on: 01 May 2014
I had to book a flight to Myrtle Beach last minute and went to see Michelle Friday morning and she had me on a flight the next morning.  Michelle made sure that the connection I had in Washington was going to be in the same terminal because I only had 50 min between flights. I wouldn't have thought of that but very much appreciated that Michelle did.
Recommended
excellent service
By: daisy
Reviewed on: 14 Sep 2014
Rockey Mountaineer treated us like royalty. All Hotels upgraded our rooms. Food excellent on the train and at the hotels. Would highly recommend our whole trip.
Recommended
Thorough and professional
By: FFJ125
Reviewed on: 26 Sep 2014
Michelle has always done an exceptional job for me, and this was no different. I always appreciate her smiling face and professional demeanour
Recommended
Attention to detal
By: ffj125
Reviewed on: 05 Nov 2014
Trip to Tuscany. We booked our flights and van rental through Michelle. Her attention to detail is always what brings us back when we book our next trip. Even after our trip, Michelle likes to check in to make sure everything when according to schedule. Michelle comes highly recommended.
Recommended
excellent trip planning!
By: kelly&ryan
Reviewed on: 24 Jan 2015
Great honeymoon! Our time in Rome was excellent! We got to see lots of great sites, and had a lot of time on our own to explore the city! The tours we did (Vatican, Colosseum, Illuminated Rome tour) where all really awesome! We particularly enjoyed the tour guide for the Colosseum trip! We also really liked our hotel in Rome - it was very quiet, and had everything we needed! Florence was very nice as well (although VERY busy!). We loved being able to do a lot of the exploring on our own, since the city was very walkable. On our first day we got Firenze Cards, which gave us access to most of the sites without having to wait in the crazy lines! We really enjoyed all the tours too - the castle/wine tasting was a great way to see the countryside, and the cooking class (definitely our favorite adventure in Italy!) was a ton of fun! Highly recommended! I think our favorite part of Italy had to be the food though! WOW was it ever good! Thank you for making it so special for us! :)
Recommended
Super service
By: Spring
Reviewed on: 17 Mar 2015
Michelle was, as always, an extraordinarily well-informed and helpful travel agent throughout the planning of my recent trip to Cuba, the completion of arrangements, and follow-up to the trip. It is a pleasure to deal with her.
Recommended
Knowledgeable with Personal Service
By: Marj & Nigel
Reviewed on: 26 Apr 2015
As a long-time client we were very happy with the recommendations and insights Michelle provided. Some of the hints Michelle provided for this all-inclusive cruise package made our holidays smoother. It was an easier trip knowing what we might encounter. The travel itinerary was comprehensive and answered many of our concerns and questions. We will work with her again in the future.
Recommended
Excellent Trip
By: Rosa
Reviewed on: 07 Jul 2015
Michelle organized a trip for our 16 year old daughter and 2 of her friends. The girls were invited to attend a Youth Conference in the U.S. but had to travel there and back. The trip commenced in one city and ended in another. Michelle organized everything and all was seamless. Having Michelle look after this trip put my mind at ease. She even checked in with me on a holiday to make sure all went as planned. Thank you once again for making our families travel so safe and worry free. Rosa
Recommended
We thorougly enjoyed the trip. It was beyond our expectations.
By: Poe
Reviewed on: 21 Aug 2015
The tour was well planned and coordinated with the Viking Tour company. On arrival in Nuremberg we were met by a representative right away and taken to the bus for the Boat. Loading, unloading and transportation of our luggage to our Stateroom was taken care of by staff. Entertainments and dinners were fabulous. The crew was very pleasant and the land visits were very educational, informative and the the tour guides were very knowledgeable and excellent . it was worth the expense and would highly recommend anyone to go. Vision takes care of its clients well.Thanks to Michelle, this is not the first time she has arranged a tour for us. Our family finds her very professional and well detailed. Its a tour that speaks to the history of the world. The planner-Viking had a good vision about what interests the people. The sailing was the most comfortable I have ever had. The scenery both from the boat and on land is spectacular. We are thinking about where else to go next time.
Recommended
Another successful cruise thanks to Michelle
By: Grandmamargie
Reviewed on: 27 Oct 2015
Michelle always goes above and beyond to help us plan and tweak our cruises, and this cruise was no exception. Great itinerary, beautiful ship and, as always, everything expertly arranged to the last detail by Michelle.
Recommended
Always professional yet with a smile
By: FFJ
Reviewed on: 06 Oct 2015
We have gone to Michelle for years for many trips, from flights only to florida, to all inclusive, to major flights to Italy and booking vehicle rentals. I am always impressed with Michelle's efficiency and attention to detail. We will be going to Michelle for all our travel for as long as she is around.
Recommended
Excellent service
By: Morag99
Reviewed on: 07 Dec 2015
Michelle is extremely helpfull and ensures that you have all the necessary information/choices and documents. Thank you Michelle.
Recommended
Excellent Service
By: AW
Reviewed on: 11 Feb 2016
Great job Michelle
Recommended
Professional help and advice.
By: Virginia
Reviewed on: 12 Feb 2016
As we were forced to cancel our trip due to medical problems Michelle gave us excellent guidance and help to process the cancellation. I could not have done it without her. Due to her expertise we had all our money reimbursed. Thank you Michelle. I sincerely hope we have the opportunity to book another trip with you in the future. Virginia and Jim Pitts.
Recommended
michelle is the best
By: maxie99
Reviewed on: 20 Feb 2016
iv been with Michelle for the last 6 cruises,, and she's done a fabulous job for me, since I cruise solo, she's always trying to get me the best price in air, hotel and cruise
Recommended
Michelle tops as usual
By: MartinR
Reviewed on: 15 Mar 2016
Straightforward flight booking but was not aware AT had a direct flight into Havana. Cuts the cost in half compared to AC and Cubana.
Recommended
Excellent service
By: Marti2281
Reviewed on: 19 May 2016
Michelle did an excellent job scouting the prices at various resorts, and advising when she felt the lowest price, best deal was available. She was very approachable, and very knowledgeable. The trip was great, and with Michelle's guidance, I feel we got fantastic value for our money
Recommended
Knowledgeable and extremely helpful.
By: Phyllis and Cecil
Reviewed on: 10 Jun 2016
It is always a pleasure dealing with Michelle, as she always goes out of her way to provide service which is well above and beyond what one would normally expect. The result is that, since she thinks of every detail of each trip and accordingly does everything to ensure that each vacation arranged by her is completely care- and worry-free, we can rest assured that everything has been taken care of.
Recommended
Expert friendly service
By: Lon
Reviewed on: 20 Aug 2016
First of all, I want to take this time to describe Michelle Campbell. Your agent went well beyond being my expert, she looked after all of my needs and then some. Michelle was a pleasure to work this trip out with and I'll be using her next year on my trip to Italy. Now, flying Air France was a total nightmare. I wasn't on their boarding list, my bulk head seat (because I'm disabled) was given to a healthy 15 year old. I'll never fly Air France again. My holiday was great! From Madrid southward, it just got better and better. The arranged tours, side tours, meals and bus were all great. We had a good cross section of travelers. Once we got to Valencia the scenery and tours, especially the Cathedral de Sevilla were magnificent. I thought nothing could be better then came Barcelona. The city sites were great then came the Sagrada Familia. Jose Luis, our guide looked after me like a brother. Of the four Globus trips, Jose was by far your best guide. No surprises with Globus.
Recommended
Professional service
By: Tahir
Reviewed on: 10 Nov 2016
Very timely, accurate and speedy service. Highly recommended
Recommended
Cuba Round Trip for $88
By: MartinR
Reviewed on: 30 Nov 2016
Just a round trip on Westjet to Varadero. However due to Michelle's diligence I had a credit from previous trip so it was a cheap flight. No I Michelle was not arranging ground accommodation. I was doing a bike ride to Cabo San Antonio.
Recommended
Norah on behalf of Michelle provided excellent service
By: MartinR
Reviewed on: 01 Jan 2017
One advantage of flying Air Canada is they have lots of aircraft. Ours had a mechanical before flight time but we had a another A330 at the gate in 1 hour. Outgoing flight was uneventful likewise return on Boeing 777. Personally I prefer the smaller aircraft Westjet uses mostly due to the 1 hour wait for my lugage at the carousel serving 400+ passengers! I got an aisle set out but a inside seat on return. Was horrified AC would charge $68 to change seats. The voucher Vision provided for Park N Fly (which I use anyway) saved me more than reserving on line which was nice. Happy New Year Michelle and Norah
Recommended
First time customer!
By: KC
Reviewed on: 02 Mar 2017
Working with Michelle was a pleasure! My request was last minute for a five day getaway anywhere hot and sunny (almost anywhere). Michelle was very knowledgeable about the destinations we were searching including the resorts and she kept our preferences as a priority the whole time. What I thought was going to be a last minute holiday in Cuba turned out to be a fabulous five days at the Royalton Riviera Cancun, a true 5 star resort and highly recommended by Michelle. My daughter and I had a fabulous time and working and booking with Michelle was a breeze! I could not have been more pleased and will certainly call her in the future. Thanks Michelle!!
Recommended
TRip to Cuba
By: Martin
Reviewed on: 20 Mar 2017
Michelle is always on top of the game
Recommended
Trip Cancellation
By: Phyllis and Cecil
Reviewed on: 30 Mar 2017
Because of a health concern with Cecil, we had to cancel our entire trip. Fortunately, we had purchased cancellation insurance, and Michelle was more than helpful in preparing us for the paperwork involved in making our claims. There is no doubt that her efforts on our behalf were the main reason why our claims were processed so quickly and successfully. That was just one way that working with Michelle over the years has been a real benefit. We would not think of using another travel adviser.
Recommended
Excellent service
By: Moro
Reviewed on: 06 Jun 2017
Michelle booked flights, car and hotels. Did an excellent job.
Recommended
Newfoundland
By: SMCH
Reviewed on: 12 Jul 2017
Michelle found a better trip than the one I took to her for pricing. It was cheaper and covered all the same areas that I was interested in. She handled everything so I didn't have to worry. I always enjoy working with Michelle. I am already planning next year's holiday with her.
Recommended
Italy Tour LR806
By: Stretch
Reviewed on: 19 Aug 2017
I've already sent Michelle a complete summary of my tour plus her personal help.
Recommended
India
By: Shari
Reviewed on: 03 Sep 2017
Fantastic, Michelle is always helpful, available and goes that extra step to help with my queries
Recommended
Fantastic
By: Rosa
Reviewed on: 08 Sep 2017
Michelle is fantastic to work with, so professional and efficient. Michelle always goes above and beyond when planning our trips, it's like she is family. She takes that much care and consideration; she thinks of every detail.
Recommended
First time cruiser
By: First time cruiser
Reviewed on: 05 Sep 2017
Michelle was wonderful to work with again! This was our first trip to Europe and our first cruise. Michelle helped us every step of the way and the entire process was seamless right down to our flight home. I had lots of questions and she answered every one with care. Michelle arranged our transfers and our couple of days in Rome prior to boarding the cruise. Our holiday met and exceeded our expectations and much of that was due to the preparation and care from Michelle!
Recommended
Best trip ever
By: A Lopez
Reviewed on: 12 Oct 2017
Michelle is amazing. She took all of our requests and changes to requests and found us the best trip ever. she kept track of the storms and conditions at our hotel were ok for us to stay there. Everything was seamless when we got there from airport transfer to hotel rooms. Will for sure use Michelle's services again and have already recommended her to others
Recommended
Nov Cuba TRip
By: MartinReid
Reviewed on: 02 Dec 2017
Total pleasure so efficient and helpful
Recommended
Michelle
By: Delta
Reviewed on: 14 Dec 2017
Excellent… She listen to what we needed… And was able to help with everything… We had issues when we were away… And she was able to help us… Very happy… Very satisfied… Would recommend Michelle to anyone
Recommended
Cofresi Beach
By: Crazy 8
Reviewed on: 21 Dec 2017
Michelle was efficient, pleasant and went the extra mile with the final details regarding our flights.
Recommended
perfect
By: traveller
Reviewed on: 05 Jan 2018
excellent service, takes care of the details
Recommended
Enjoyable
By: Dan
Reviewed on: 08 Jan 2018
We have been using Michelle for many years. She is very knowledgeable and helpfully with all our travel needs. She always tries to find us the best deal that fits our requirements. It doesn't matter if it is international travel or small trips she always is very helpful.
Recommended
Jamaica 2018
By: Anonymous
Reviewed on: 22 Jan 2018
Very responsive and helpful in co-ordinating multiple travellers/accounts on the same trip.
Recommended
Trip Planning
By: BA
Reviewed on: 14 Feb 2018
Excellent, great service
Recommended
Michelle Campbell is excellent to work with
By: MSt
Reviewed on: 10 Feb 2018
Michelle is helpful and thorough about your travel arrangements. Many thanks, wehada great trip.
Recommended
Flight and cruise arrangements
By: Shari
Reviewed on: 13 Feb 2018
Excellent as always. Michelle is so thorough, follows up and makes suggestions for better experience. Trust her advice and appreciate her guidance
Recommended
Another great holiday!
By: KelCam
Reviewed on: 07 Mar 2018
Working with Michelle is always a pleasure! She has taken the time to get to know us and our travel preferences and never disappoints. We can't wait to plan the next adventure....we trust her wholeheartedly!
Recommended
March break trip.
By: MJ
Reviewed on: 25 Mar 2018
Amazing. Very helpful.
Recommended
winter getaway
By: PeterDunda]s
Reviewed on: 02 Apr 2018
always helpful and on top of details; does] understand travelers with special needs
Recommended
Fantastic Michelle
By: SunnyB
Reviewed on: 01 Apr 2018
Michelle was wonderful - so knowledgeable and organized. She thought of things I had not. Best agent I ever worked with.
Recommended
Michelle
By: Martin
Reviewed on: 03 Apr 2018
Great as always. Gets the best price and right times etc
Recommended
Repeat customers
By: Mc2nv
Reviewed on: 16 Apr 2018
When ever considering going away Michelle is always the first point of contact and the last. Always above and beyond service and follow up.
Working with Michelle Campbell, you will have access to:
- An experienced travel guide whom you can rely on before, during, and after the trip
- Exclusive luxury resorts and properties
- Once in a lifetime experiences
Explore with the Best
Virtuoso Advisors are constantly pushing the boundaries in unique travel experiences.
Alliance programs are unique tailored experiences exclusive to travelers working with Virtuoso Travel Advisors.
learn more
United States - All
Canada
Costa Rica
Dominican Republic
Italy
Jamaica
Mexico
Cuba