Eileen Schlichting
CTA, DS
Gaithersburg, United States
Travel Specialties
Interests
Adventure
Ocean Cruising
Honeymoons
LGBTQ Travel
Culture, History & Arts
Destinations
Morocco
India
Peru
Iceland
Argentina
Selling Travel Since
2006
My Background
At the age of four, my first plane ride took me from Texas to the wild hills of Donegal, Ireland, where I met my father's family. No leprechauns were sighted, but it was a magical experience, full of castles, storytelling and an unforgettable Irish welcome.
Ever since, I've traveled every chance I could get. I'm passionate about history, art, architecture and literature the way my friends follow their hometown teams. While a history major at Bryn Mawr, I immersed myself in Italian culture during a semester in Florence. That taste of "la dolce vita," the sweet life, changed me forever. It's one thing to read Renaissance history, and another reality altogether to savor gelato in the shadow of the Duomo.

The connections are everywhere. When I watch Downton Abbey, I start planning my next country house tour to England, and the landscapes in Game of Thrones lure me to Northern Ireland, Croatia and Morocco.

Travel is my change of life career -- following years of work in writing, communications and public outreach. And life-changing experiences are just what I work to craft for my clients. Everywhere I travel, I think about my clients. Would they love this hotel? Is it walkable? Is there a charming wine bar around the corner, a landmark museum or a notable artisan?
A great trip is a collaboration. It's my goal to hand-craft my clients' trips with the vision and attention to detail of an artist.

Places I Have Traveled
Reviews and Recommendations for Eileen Schlichting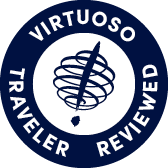 Virtuoso Verified Traveler
All reviews are from confirmed guests sharing exclusive insights
Sort reviews by
Recommended
Great Travel Experience
By: Sheri5
Reviewed on: 14 Jan 2014
Eileen was wonderful to work with making our meeting place convenient and always coming up with great ideas. She was very pleasant to work with. We loved the Silver Wind, and it was our first cruise so we had some apprehension. A very memorable 25th wedding anniversary. We will definitely refer friends and family to her as well as have her help us with future trips.
Recommended
Expert Personal Service!
By: J & M
Reviewed on: 04 Feb 2015
Eileen Schlichting has planned several trips for us and each trip has been perfectly planned and executed. Eileen has made suggestions for us regarding where to eat and what to do and every suggestions has surpassed our expectations. We highly recommend Eileen and Transatlantic for all your travel needs.
Recommended
Awesome trip!
By: Brooke
Reviewed on: 04 Feb 2015
Had such a great trip. Was planned very well. Great communication throughout the trip when I had questions.
Recommended
Top-notch Service
By: Jane17
Reviewed on: 24 Mar 2015
Eileen took care of every detail... even ones I wouldn't have thought of otherwise. She was such a pleasure!!!!! I can't wait to book my next trip with her!!!
Recommended
Relaxing Getaway
By: bkp15
Reviewed on: 16 May 2015
Overall the Ritz at Amelia Island is worth the trip. Service was top notch. Went above and beyond on recogizing my birthday and our anniversary celebrations on this trip. Breakfast buffet was very good and the restaurant SALT, although very expensive, was excellent expecially if you like salt. I highly recommend their special where you cook your own steak on a block of salt at your table. The front desk and valet/bell hops went above and beyond as well. The only negative thing I have to say is the shower could use an upgrade. We stayed in a balcony oceanview room and the shower was your standard tub shower combo. For a Ritz and the price of the room I would have expected a walk in rain type shower.
Recommended
Absolutely Over the Top!!
By: Nancy
Reviewed on: 19 Jun 2015
We thoroughly enjoyed the Baccarat Hotel in NYC. The service (every single person was amazing), the room, and the food in Chevalier were superb. We would never have selected the hotel without Eileen's knowledge, so we are very appreciative of her recommendation.
Recommended
Timely, personal, professional service
By: Chewbaca2
Reviewed on: 06 Oct 2015
Eileen is a very well informed travel professional who was quite responsive to our travel needs. She was always prepared to answer our questions and understood our concerns. We would recommend her to our friends and family and look forward to working with her in the future.
Recommended
Italy: Well-planned Delight
By: Ruth411
Reviewed on: 28 Sep 2015
Loraine and I spent our honeymoon in La Bell'Italia, and the trip was immeasurably better because of the care and planning that Eileen Schlichting put into it. The overall layout was 2 nights in Venice, 3 in Florence and 3 in Tuscany--in the Chianti region near Siena. Our accommodations were absolutely wonderful, each representative of the location. In Venice we had a large and comfortable room with a canal view, Florence was a charming B & B hotel near the Galleria dell'Accademia, and in Tuscany we stayed in a posh villa overlooking olive trees and the glittering lights of Siena. Eileen made the air, train, and car reservations as well as booking art museums and a tour of the Doge's Palace in Venice. She also provided restaurant reco's and general tips for getting around--extremely helpful for us so that we could easily navigate in a new and foreign land. Beyond the deep background and cultural insight that Eileen shared, she also has efficient apps that kept us on track. Brava!
Recommended
Excellent Recommendation
By: DebinDC
Reviewed on: 19 Apr 2016
Eileen made several suggestions to fit our schedule and travel criteria. The resort in Mexico that we ultimately chose was perfect. Eileen always provides quick and on-target recommendations and information. We love working with her!
Recommended
Expert and Friendly Service
By: Barb10
Reviewed on: 02 Jun 2016
Eileen was very helpful with the hotels. She found us some good deals in good locations. Also, helpful with the cruise and assisting us through the drink packages and credits. She sent us a road map with things to do at each location as we did our own post tour in Canada. I would highly recommend her and I've used her before for our Tahiti trip!
Recommended
Trip of a lifetime for our family!
By: Kathhoya
Reviewed on: 07 Jul 2016
A fabulous trip- great suggestions for highlights we should try in each destination, and she did the legwork for us. The hotels and resorts Eileen booked were so unique and special- only wish we could have stayed longer!
Recommended
Best honeymoon ever!
By: Liz
Reviewed on: 30 Aug 2016
We had the most wonderful Caribbean honeymoon thanks to Jumby Bay and Eileen Schlicting's expert planning! The best part of working with Eileen was how easy she made the planning and getting to Antigua. We were able to count on her to get us a bundled deal on the trip, flights, and travel insurance. She also sent us our itinerary and all information for our trip, which was convenient as we were overwhelmed with planning for the wedding, too. We can't wait for our next trip back to Jumby Bay! I'd recommend Eileen to any engaged couple who is looking for a flawless honeymoon.
Recommended
New Years in Paris
By: Zaviwav
Reviewed on: 08 Jan 2017
Had a great time in Paris for 5 wonderful days. Much smaller crowds than during the summer and food and people were fabulous. Hotel d'Aubusson was spectacular. Great location on the Left Bank 2 blocks from the Seine with really nice rooms and helpful concierge. Best meals were at Le Recamier(souffle) and Chez Fernand(Beef Bourgignon). Thanks Eileen.
Recommended
Fabulously Planned Trip!
By: Gina
Reviewed on: 14 Jan 2017
Eileen put together an amazing trip to Morocco for us to celebrate our 20th anniversary - it was probably the best trip we have ever, or will ever take. We had fabulous guides and drivers, we stayed in riads that prided themselves on their warm hospitality, and she organized things for us to do that we didn't even know we could do! At the same time, she kept in mind my husband's reticence to travel for a long period of time, or to places that were not your mainstream places to visit. We enjoyed every minute. What an amazing trip. Thank you Eileen!!!
Recommended
Honeymoon in Hawaii
By: John & Gwen
Reviewed on: 16 Feb 2017
Working with Eileen was great. She is incredibility knowledgeable and organized. She knew the best places to go and the tourist traps to avoid. We will definitely be using Eileen for our next trip.
Recommended
Baltic cruise
By: Sonni
Reviewed on: 27 May 2017
Excellent! Eileen was always accessible and knowledgeable. Our trip was seamless. Questions that arose while traveling were addressed quickly. Good suggestions. Highly recommend.
Recommended
California/Oregon Trip
By: Mitchell
Reviewed on: 29 May 2017
Working with Eileen was perfect.
Recommended
Europe 2017
By: Shelly
Reviewed on: 12 Aug 2017
I want to thank Eileen so much for helping us plan our 2017 Europe trip. We used Eileen two years ago for a different Europe trip and everything was perfect so, I reached out to her again. I let her know the countries we wanted to visit and she helped us get all of the plane and train tickets to get to each location. She also had great sight seeing suggestions and helped us book tours. You can let Eileen know your budget and hotel class you are looking for and she has great hotel recommendations and can book those too. Two of the hotels we chose got us virtuoso perks like free breakfast and other food and drink credits! We look forward to working with Eileen in the future on our next great trip.
Recommended
First Class Service
By: BKP
Reviewed on: 02 Nov 2017
I have been working Eileen for about 8 years now. My wife and I use her to book all of our vacations. She always goes above and beyond to provide us with first class service. It does not matter if it is a one night getaway or a week long vacation, I know Eileen will take care of us to make sure we have a memorable trip. Just the little things like her calling ahead to let the resort know we are there celebrating a birthday or anniversary go a long way. I have recommended Eileen to many of my friends will continue to do so as long she is still working. Not much more needs to be said about how great she is.
Recommended
Eileen Schlichting
By: Celeste
Reviewed on: 14 Sep 2017
I have been working with Eileen for over a decade and have always found her to be extremely professional and efficient! Whether assisting us with domestic or more complex international travel, we can always rely on her to provide us with fabulous options that reflect our interests and budget. I have recommended her to numerous friends and family members over the years and will continue to do so.
Recommended
Eileen is the best!
By: Nancy
Reviewed on: 25 Sep 2017
Eileen is incredible--organized, knowledgeable and accessible whenever needed. She anticipates all of our needs and provides a seamless travel experience. I couldn't recommend her more highly!
Recommended
Kuff Greece/Paris Trip
By: Mitchell
Reviewed on: 30 Sep 2017
Working with Eileen is like working with your best friend, and who knows everything about travel!
Recommended
Asian cruise
By: Lloyd
Reviewed on: 11 Nov 2017
Eileen was very responsive to our questions and provided us timely information from HAL about our cruise and what to expect. Overall, Eileen provided us with excellent customer service.
Recommended
Expanded horizons
By: JR
Reviewed on: 29 Nov 2017
Eileen does a great job organizing our travels. We've done at least eight trips with Eileen and her recommendations have enhanced our experiences greatly. Most trips have gone smoothly and when one didn't (an international incident disrupted our trip) she bent over backwards to make sure we got home safely and comfortably. We've also travelled further than we'd ever imagined when we first started working with her. She's knowledgeable, professional, and sets high standards. She wants her clients to have a great time wherever they voyage.
Recommended
Birthday Weekend
By: Nancy
Reviewed on: 10 Dec 2017
Eileen makes everything work! She thinks of all activities to make travel fun and enjoyable for everyone. My birthday weekend at the Greenbrier was so special, and our entire family had a great time.
Recommended
Paris 2017
By: David
Reviewed on: 05 Dec 2017
Eileen did an AMAZING job. We arranged our air travel, and Eileen took of all of the details. She gave us a range of hotel options and restaurant suggestions, arranged for a driver to pick us up at the airport and a walking tour of a key part of the historic city, and made arrangements for museum tickets. Everything went off without a hitch. This was our 40th wedding anniversary, and we loved every minute. Eileen helped us to create memories for our lifetime. Thank you! Patty + David
Recommended
Belize
By: Gina
Reviewed on: 22 Jan 2018
Awesome! Eileen is so knowledgeable and always places us with the best guides/drivers, and gives us great hints about how to spend our time on our trip.
Recommended
Royal Hideaway, Playa del Carmen, Mexico
By: David H.
Reviewed on: 08 Mar 2018
This is the 2nd very successful trip that Eileen has helped us to plan. Eileen did a great job steering us to an elegant and right-sized all-inclusive. The entire vacation met our budget parameters as well. All of the arrangements were seamless, and the hotel - grounds, facilities, rooms, dining and service - was even better than expected. I have recommended Eileen to several other friends who are now planning trips with Eileen.
Recommended
Quality Time Away
By: BKP
Reviewed on: 14 May 2018
I have been working with Eileen for about 8 years now. My wife and I have 3 little children at home and every year we try to do one or two short 4 day get-a-ways for just the two of us. I always reach out to Eileen for recommendations and she typically gives me a few different options based on what we are looking for. Although she knows us well enough now to pretty much know what we like without asking. Her recommendations are always spot on and exactly what we are looking for. She always goes the extra mile to let the resort know issues, concerns and/or events we are celebrating. This past trip was for my birthday and she went out of her way to send me a little birthday surprise through the resort. Overall, as expected, was a great trip. Eileen has never stirred us wrong. I would HIGHLY recommend using for your high-end, nice, romantic get-a-ways. She is the BEST!
Recommended
Eileen Schlichting
By: Mamabiag
Reviewed on: 14 May 2018
I have worked with Eileen for many years and have always found her to be a professional with a keen attention to detail. Whether it is a family trip with numerous destinations within Italy or a getaway with a friend, she consistently anticipates my/our needs/desires and provides numerous options. I have and will continue to recommend her to anyone interested in a seamless and enjoyable travel experience.
Recommended
Excellent travel agent!
By: Carol Mallon
Reviewed on: 11 Nov 2018
Perfect! She was a true expert to work with.
Recommended
Great Work on a Really Challenging Trip
By: VJP
Reviewed on: 04 Aug 2019
Eileen is a pleasure to work with. We were traveling with our daughter, son in law, and two young grandchildren (ages not quite 3 and 4-1/2). Eileen was very responsive both to me and to my daughter and her husband. She has been working with me for a number of years, and always remembers the details I need to have a great time. She also followed up diligently on every one of the many requirements involved in traveling with young children - hotels that had room for them to run around a bit when they had excess eneegy, a van for driving around the country that would work with their two different types of car seats, etc. She helped us find a suitable British nanny. On top of all that, all the hotel restaurants were fabulousAfter that part of the trip was over, my husband and I went on to Greece to visit a friend. Sadly, we had to cut that trip short when our hostess became ill. Eileen was great about finding new flights, and about helping us make a claim under our travel insurance.
Recommended
Netherlands and Belgium
By: Mike
Reviewed on: 23 Oct 2019
Excellent. Very adept at understanding what we were looking for and knowledgeable about the area we were visiting
Recommended
Australia, with flexibility
By: Wendy
Reviewed on: 10 Feb 2020
Fantastic. I met Eileen very late in our "planning" process for a two week trip to Australia. She had basically only two weeks to pull something together, and it had to be very flexible because of the fires on the mainland there. Truly last minute, with her sage advice we diverted to Tasmania and did there almost all the things we had wanted to do on the mainland. She arranged a wine valley tour, hiking, kayaking, lodges, and a visit to an animal sanctuary at feeding time, where we got to feed kangaroos, Tasmanian devils, and other animals and got to hold a baby wombat. She recommended other things to do in our ample free time, which we wanted. In spite of limited planning time, Eileen really "got us" and arranged a trip very suited to our likes and dislikes. And this, all over the holidays -- not a fun time to get a new client!
Working with Eileen Schlichting, you will have access to:
- An experienced travel guide whom you can rely on before, during, and after the trip
- Exclusive luxury resorts and properties
- Once in a lifetime experiences
Explore with the Best
Virtuoso Advisors are constantly pushing the boundaries in unique travel experiences.
Alliance programs are unique tailored experiences exclusive to travelers working with Virtuoso Travel Advisors.
learn more
Morocco
India
Peru
Iceland
Argentina
Chile
France
Greece
Italy
French Polynesia
Spain
Portugal
Switzerland
Belgium
United States - All