Travel Specialties
Interests
Ocean Cruising
River Cruising
Escorted Tours
Hotels
Food & Wine
Selling Travel Since
1998
My Background
After leaving college I joined the family business buying and selling franchises.This afforded me the freedom to travel.I soon developed a great love of cruising, which continues untill today.
So after deciding on a career change 17 years ago I went to work for a cruise specialty agency. Learning the in and outs of the travel industry.
Over the years I have traveled on everything from the Dophin 2 to the Queen Mary 2...And everything inbetween.
I like to think I tell my clients all of the things about a ship that are not in brochures.
I also have come to specialize in luxury hotel, tours and off the beaten path desinations.
I believe that ever trip should have"wow moments"
Please give me the opportunity to create your "wow moments"
Places I Have Traveled
Reviews and Recommendations for Adam Rog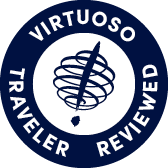 Virtuoso Verified Traveler
All reviews are from confirmed guests sharing exclusive insights
Sort reviews by
Recommended
FANTASTIC CRUISE
By: Tinkerbelle
Reviewed on: 14 Feb 2016
Had an awesome time on the cruise. Thanks for all your help in arranging the details and all the shipboard credit. You always give us the greatest service, and we appreciate all that you do for us.
Recommended
Outstanding Travel Advisor
By: Jeanne
Reviewed on: 29 Feb 2016
Adam Rog helped us plan a most memorable recent Panama Canal cruise and three days at a fabulous coffee plantation resort in Costa Rica. He has been a wonderful travel agent and has helped us plan many cruises and land adventures. He is very dependable, reliable, and available whenever we have needed him.
Recommended
Oceania Riviera Cruise Feb.12th 2016
By: annie28
Reviewed on: 01 Mar 2016
The Riveria is a well appointed ship and our stateroom and balcony were superb. Food/dining -one of the best experiences. However-(if you are from Maine and you order "Maine Lobster" it's not the best) Shows/entertainment excellent! Fine Talent plus length of show left us wanting more. Kudos to the cruise director for her upbeat leadership. The pool leaves much to be desired if you expect to WALK in the pool. The height through out is 5'11" The casino is limited. The library is extensive. Artwork most interesting. Unfortunately-the virus struck and many were ill. We were not.. so still enjoyed our adventure. The staff worked diligently to sanitize every nook and cranny. Pity that those who were instructed to stay in their staterooms and and recover did not choose to do that. Cruise was cut short. Good logistics of moving all off ship to Miami hotels. Adam Rog-Best travel agent Adam Rog-Best tr
Recommended
great ship, good crew
By: bigdaddy
Reviewed on: 28 Feb 2016
Great Ship, food good. But I could not eat the beef, tough in two restaurants. The cafeteria style areas did not have the items properly marked. You did not know what was the dish, unless you asked. The pa system, you had to go outside your cabin to hear what was going on. Nothing in cabin?..The Captain, never saw the man, he came over the pa system, could not understand what he was saying?..Never saw the ships manager either. They gave a two hour happy hour, every one liked that. The ship is beautiful, but the virus, spoiled the trip. Also, the pool, 5ft11 inch dept?...no one could use it, too deep?...The housekeeping, and service personnel were perfect.
Recommended
Very Thorough and Follows Up!
By: Big D MI
Reviewed on: 04 May 2016
We have been working with Adam for a number of years and recommend his services to our friends for their travel needs. He takes care of our travel requirements.
Recommended
Norwegian Jade/Caribbean
By: Carol
Reviewed on: 15 Mar 2016
Our cruise left the Port of Houston, which I heard, will not be used by Norwegian Cruise Lines in a few weeks. We were in an Owner's Suite on the 10th floor with access to the Haven. The room was spacious with 2 balconies; well worth any extra money. Previously we were in staterooms with a balcony which were much smaller but do-able. We really enjoyed having room to walk around and a full size bathroom. We also really enjoyed doing Breakfast at Cagney's, far away from the maddening crowd. The pool in the Haven, which is supposed to be an 'Endless Pool' in which you can swim against the current, was not working. The gym was excellent. The Eco-Park in Cozumel was the best excursion. I would like to go back and do the snorkeling. The excursion in Roatan I would not recommend. We were in a small bus driving nonstop for several hours while the Trip guide kept impressing us with how poor they all are. A lot of the information she gave was interesting, but I was glad when it was over.
Recommended
Wonderful personalized service
By: Red Sox Lover
Reviewed on: 09 May 2016
Adam is by far the most caring, knowledgeable and dedicated travel professional I have ever experienced. I am so glad I found him He planned my trip from beginning to end always choosing the best at the best prices. He is not only my travel guru but my friend...he has only my best interests at heart and this is so important as I am a solo traveler. Adam has it all except for one problem....he is a Yankees fan!!!!
Recommended
Knowledgeable travel agent
By: Violy
Reviewed on: 20 May 2016
I have known Adam for years and he has arranged cruises and trips for my family and friends . He is a wonderful guy and caring and knows and understands our preferences and needs in order to have an excellent vacation. We are lucky that we met Adam, a really great man!
Recommended
Knowledgeable, accommodating,
By: Brandi
Reviewed on: 07 Jun 2016
Would definitely contact Mr. Rog for future travel. He is extremely knowledgeable and helpful, His expertise in travel made this cruise/travel very comfortable
Recommended
Oceania cruise Barcelona to Southhampton
By: George
Reviewed on: 07 Jun 2016
This was an excellent cruise. Adam was very helpful in arranging the trip including hotels, transportation and tours. We would definitely recommend Adam to friends and will use him again for future trips.
Recommended
Great attention to detail.
By: Dianne
Reviewed on: 20 Jun 2016
Adam did a fantastic job of taking care of us when we had problems a few times. He was in constant communication at all times, and was on top of everything. We were very pleased with his expertise and would use him again.
Recommended
Review of our Scenic Cruise and Adam Rog
By: Jim06
Reviewed on: 14 Jun 2016
Adam Rog provided our group (6 of us) with absolutely outstanding service, professional advice and expert travel coordination. Every facet of our trip was extremely well coordinated and the Scenic Cruise, which started in Paris through to Nice, was the most outstanding cruise we have ever taken......thanks in good measure to Adam's careful coordination, hotel arrangements, tour advice, reservations at a restaurant he recommended, and coordination of a van to pick us up at the final ship port, transporting our party 2+ hours to the Nice Airport. Adam's vast knowledge of our trip itinerary, tips on what to expect, wear, and all of the many many questions he so promptly answered, made the trip a very stress free experience! We look forward to our next cruise with Scenic and will be working with Adam Rog to book/coordinate our trip.
Recommended
Excellent prompt service
By: Chers
Reviewed on: 09 Jun 2016
Adam was very attentive to our needs. He arranged private transportation for our group when we encountered a logistical problem. He recommended a wonderful restaurant in a neighborhood we would never have found on our own. It was a wonderful dining experience which added to our enjoyment of the trip. He was available to us when we had questions and concerns and provided suggestions which were greatly appreciated. We would definitely return to Adam for future travel needs! Great job Adam!
Recommended
Couldn't be any better!
By: High Hikers
Reviewed on: 17 Jun 2016
Adam has been our sole travel agent for we can't remember how long! His expertise is cruising but he also loves planning land adventures or just finding an "off the beaten track" accommodation. He loves the challenge of finding affordable biz/first class airfares and putting together complex itineraries. This year one of our trips will take us from the US to Antarctica and back via St John, USVI. Not a problem for Adam and at a better price than we could find for straight to the ship and back! Adam really works for his clients. I have his numbers in my phone and know he'll get problems solved for us, no matter how tough!
Recommended
Professional high class service
By: Las Vegas traveller
Reviewed on: 21 Jun 2016
Adam arranged a cocktail party attended by the President of Silverseas. Also Adam arranged for a cabin mid-ships to allay my wife's seasickness....and it worked. Adam's restaurant recommendations were spot on. It was a great cruise experience
Recommended
professiona, helpful and courteous
By: fred 3366
Reviewed on: 19 Aug 2016
Well planned and coordinated...Always available and responsive
Recommended
Amazing to work with!
By: Eden3
Reviewed on: 20 Aug 2016
Adam Rog was incredible to work with. He made everything so easy, stating multiple times that I should not worry, leave the worrying to him. He oversaw all the details and did a fantastic job. I look forward to working with him again in the future.
Recommended
Excellent
By: Sam_8956
Reviewed on: 19 Sep 2016
Adam was very helpful from the beginning to the end. He went above and beyond to make sure my friends and I were safe and accommodated. We booked airfare and a cruise with him . So glad we got to work with him on our first trip to Europe. I would recommend him and his team to anyone traveling abroad! Thank you Adam!
Recommended
Great Service As Always
By: Big DMI
Reviewed on: 08 Oct 2016
Adam always provides great service and follow up, he goes beyond to accomodate our wants. On this trip he helped one of our travel companions get a cabin at a late booking time.
Recommended
Very good service
By: Larry A.
Reviewed on: 22 Oct 2016
A great trip Loved It . I recommend the same trip to everyone who likes to travel!!!
Recommended
Great attention to detail
By: San Diego travelers
Reviewed on: 22 Oct 2016
We recently returned from a wonderful trip to Ireland. Adam listened carefully, planned the perfect trip (exactly what we were looking for). We stayed at beautiful properties; all connections were flawless. We'll definitely use Adam's expert services again.
Recommended
Seasoned Traveler makes vacationing easy.
By: PaulFrank
Reviewed on: 18 Oct 2016
Wow! What a great cruise vacation we just experienced in Italy from start to finish. Adam knew the ports and how to get us great flights, transfers to the hotel and, of course, the hotel. We were greeted in Venice by a guide who took us to our waiting Gondola to the hotel accessed from the canals in Venice. Magical. We left to the cruise ship in the same fashion. He knew Venice and gave us valuable pointers for the city as well as all the cities on our 11 day cruise. You won't be disappointed with Adam in charge. The best!
Recommended
Outstanding Travel Planner!
By: WV Steve
Reviewed on: 18 Oct 2016
Adam has great knowledge and experience to make sure you are taken care of from port to port. He's always available (24/7) for even inane questions that come up during "panic time" just when you are getting ready to leave. Trust your next trip to Adam Rog. Follow his good advice. You'll be glad you did!
Recommended
Excellent and Expert Service!!!
By: Leslie from CO
Reviewed on: 20 Oct 2016
Adam has always provided expert and super service! He scheduled everything perfectly, with drivers and guides on time and great in every way. From Venice to Rome we couldn't have asked for better! Would recommend him to all my friends.
Recommended
Great knowledgeable friendly trip advisor!
By: Philmom3
Reviewed on: 25 Oct 2016
Adam helped us tremendously in setting up our trip to China and the Yang Tse with A & K. He also arranged our flights and travel insurance. Our trip was wonderful and we felt secure and well taken care of. We only have great things to say about Adam. We highly recommend him and trust his judgement. Thank you Adam!
Recommended
Rog is the best travel agent on the planet!
By: DeeDee
Reviewed on: 24 Oct 2016
We have dealt with many travel agents and companies over the last 30+ years, and Adam is simply the best. He knows more about destinations, specific ship's, airlines and hotel accommodations than anyone I have worked with. He has given us expert advice on hotels in Barcelona, Madrid, Quebec City, etc., and he is always spot on. I simply cannot fathom dealing with anyone else. Thanks to all!
Recommended
Another outstanding trip laid out by Adam Rog!
By: Grandma Jo
Reviewed on: 27 Oct 2016
Adam has been planning our vacations now for quite some time and even longer for my brother Richard. All the plans went well as usual with the best value. Our cruises are just what we want and he even mails us the luggage tags. It's nice to have someone who knows what you like and knows the ins and outs to get the best value for your money.
Recommended
Outstanding trip advisor!
By: Jeanne
Reviewed on: 12 Nov 2016
Thanks, Adam, for helping us plan such a fabulous Viking riverboat cruise down the Rhine River. The trip exceeded our expectations and we were happy you suggested both the pre and post trips to Amsterdam and Lucerne. The hotels in Amsterdam and Lucerne were beautiful and in great locations. We appreciate your expertise and recommendations that helped make this trip so special.
Recommended
Professional and friendly service
By: Jo
Reviewed on: 13 Nov 2016
Adam Rog is so knowledgeable, friendly, and so helpful to all our needs, I will definitely recommend him to all our friends
Recommended
A PERFECT vacation
By: Norm
Reviewed on: 08 Dec 2016
From the moment we selected our cruise until we returned home Adam Rog went out of his way to make this the PERFECT cruise. Along with the nice additions we received through Virtuoso, our journey was A+++++++ Adam booked us at the Majestic Hotel in Barcelona for a three day pre-cruise stay. Thanks to Adam and Virtuoso we were upgraded to a suite right on the front of the hotel. Adam had guided us to Regent Seven Seas two years ago, and that cruise line instantly became our FAVORITE. We returned for the Reunion Cruise from Barcelona to Dubai through the Suez Canal right after the complete remodel of the VOYAGER. What a dream it was to be THE FIRST to sleep in new beds and use brand new towels on this "maiden" voyage. Adam had us book the "H Guarantee" category on the ship and then used his influence to get us upgraded two levels to a suite on Deck 9 just off the atrium with the rear elevators. Regent Seven Seas wil remain our FAVORITE and Adam Rog the ONLY Advisor with whom we will work
Recommended
BEST TRAVEL ADVISOR EVER
By: Chiefpf42
Reviewed on: 12 Dec 2016
Because of Adam Rog's terrific help and guidance our, Regent Seven Seas amazing 23 day, "Cruising the Suez Canal," turned out to be more fantastic than we ever imagined. Adam's knowledge and personal attention to all of the details and perks will ensure that ALL of our future travel plans will be entrusted to him. He is definitely the "Maserati of Travel Advisors!" P.S. We thoujghly enjoyed Virtuoso's "special" tour of Valletta, Malta with our wonderful guide, Rachel. Barbara & David were excellent host and hostess.
Recommended
Seven Seas Voyager Reunion Cruise-November 2016
By: JBabes
Reviewed on: 16 Dec 2016
First, let me say that our travel agent Adam Rog of Worldview Travel went out of his way to make our vacation cruise the best ever!! It was the first time we had worked with Adam and we have not stopped singing his praises. HIs efforts were so appreciated since we were signing on at the last minute for a cruise beginning in six weeks. He made it happen for us and we enjoyed every minute. Would definitely rely upon his travel advice and services in the future. Regent should also be congratulated for providing such a complete and wrinkle-free cruise. The free shore excursions were well worth the price, and the business-class air was not only a plum but definitely the way to fly for so many hours. The food and entertainment were nothing less than spectacular. Overall, we loved every minute and would highly recommend the experience and itinerary to others.
Recommended
Knowledgeable and Wonderful
By: Nanphil
Reviewed on: 21 Dec 2016
Adam Rog is terrific. He was recommended to us a few years ago by a dear friend. He has arranged amazing cruises for us. We don't cruise as often as some retirees, but we always cruise in the suite class. Our last cruise, just this month, was with Royal Caribbean, Oasis of the Seas. Adam snagged us a last minute 2 bedroom Aqua Suite, a Star class accomodation, complete with a Royal Genie. Being treated like a king and queen suites us well. Thank you, Adam.
Recommended
Great Combination
By: JP
Reviewed on: 05 Jan 2017
10 days on Silver Explorer to Antarctica, followed by 8 days on St John - What a contrast! Everything went exactly as scheduled - all flights on time and uneventful. Couldn't have been a better trip! Thanks Adam.
Working with Adam Rog, you will have access to:
- An experienced travel guide whom you can rely on before, during, and after the trip
- Exclusive luxury resorts and properties
- Once in a lifetime experiences
Explore with the Best
Virtuoso Advisors are constantly pushing the boundaries in unique travel experiences.
Alliance programs are unique tailored experiences exclusive to travelers working with Virtuoso Travel Advisors.
learn more