Travel Specialties
Interests
Ocean Cruising
River Cruising
Destinations
Canada
Ireland
United Kingdom
France
Greece
Selling Travel Since
1995
My Background
I have to credit my love of travel to my father, an Irishmanwho instilled in me the culture of his native land. He was also in the airlinebiz, so I got to travel a lot as a kid. Since then, I've visited the countriesof the Western Mediterranean, as well as Mexico, the Caribbean, Hawaii,Tahiti and Alaska.My cruise career has taken me aboard Crystal, Holland America,Princess and Regent Seven Seas Cruises. I love helping clients plan their dreamcruises and tours. And it's the best feeling in the world when they return home and thank me for all I've been able to do for them.
Whether you want a memorable one-week cruise to your favorite corner of the globe or an around-the-world adventure byprivate jet (yes, I've arranged that too),I'm sure we'll enjoy working together.
Places I Have Traveled
Reviews and Recommendations for Dan Twomey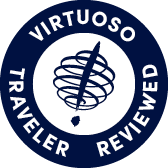 Virtuoso Verified Traveler
All reviews are from confirmed guests sharing exclusive insights
Sort reviews by
Recommended
An absolutely beautiful Alaska cruise!
By: Ingrid41
Reviewed on: 21 Aug 2015
From the moment we stepped onto the ship we knew it was the right choice to have made to pay the high price with Silversea. Food, Service, Butler Mark on SilverShadow Aug 5 to Aug 13 Seward to Vancouver excellent.
Recommended
very pleased with dan. would use him again without hesitation.
By: triple3
Reviewed on: 03 Sep 2015
dan, my new agent with cruise specialist, was so very helpful, informative and most of all, patient. to me being patient with a client is the most important factor when deciding on a good agent. returning calls or emails is also another important factor to me. would use dan again as my agent. was a pleasure having him as my agent.
Recommended
Knowledgeable & Customer Service Oriented
By: RobT
Reviewed on: 01 Nov 2015
Dan was great to work with. Always available to answer questions and give suggestions. Don't know why anybody would ever book s cruise on the Internet. I would highly recommend working with Dan when booking a cruise. It doesn't cost any extra and in fact is cheaper when he gets involved. Rob T
Recommended
Travel with Cruise Specialists
By: Bobbie
Reviewed on: 29 Nov 2015
Dan Towomey has always been professional and efficient. He responds quickly to any questions we have posed and has followed up with concerns about the tours. I have recommended him to several friends.
Recommended
Airport and cruise assistance was very good. Well run ship.
By: Doug
Reviewed on: 11 Jan 2016
Over all our air and cruise were good well organised. The problems were our own limitations.
Recommended
What am I reviewing?
By: Sam
Reviewed on: 11 Feb 2016
Dan Twomey's service as always was very helpful. The cruise was fine. The food was very good. The lack of any lectures on board was disappointing but I think that is standard with RC.
Recommended
Great advice and support
By: ByronSF
Reviewed on: 04 Mar 2016
Having not cruised much before, Dan provided us expert advice and fast full support that made the trip a terrific success. I highly recommend using his services for trip planning if you are a new cruiser or an experienced voyager. Besides helping explain the many confusing add-ons and options, Dan helped negotiate an upgrade to a suite on the ship at a very reasonable added cost. Without his guidance we would have missed this valuable opportunity. We will definitely book another trip through Dan next year
Recommended
Good job!
By: ellie
Reviewed on: 18 Apr 2016
This was a wonderful trip. The boat was nice, the stops were great and the flight connections were good.
Recommended
Fascinating Global Cruise
By: RBNC
Reviewed on: 06 May 2016
The Holland America itinerary included more than a dozen new ports to their total of 42. Townsville, Australia, was the first visit for HAL. As always the food was superb, the entertainment entertaining, and the service exemplary. A special commendation is due to Debby Bacon in the Piano Bar for her continuous frolicking music and games. Wendy and Steve from Cruise Specialists were a great addition that provided the extra help we needed on occasion.
Recommended
There When We Needed Him
By: BobH
Reviewed on: 11 May 2016
Dan has been available and responsive. When we decided to upgrade our cruise cabin at the last minute, he was able to complete the transaction quickly and without hassle. We will keep coming back to Dan.
Recommended
Cruise Prefect Advisor
By: AndyHil
Reviewed on: 16 Sep 2016
Thanks for great advice and help, made a very special trip perfect! Always helpful even when asked silly questions.
Recommended
Great Grand Med Trip
By: Red2
Reviewed on: 11 May 2016
Our Grand Med trip on the Prinsendam was terrific. Not only did Dan from Cruise Specialists acquire the cabin we requested, but also he was able to change our dining choice of table size and location only days before our sailing date. All the paperwork we received was easy to follow and left little on our part as far as questions were concerned. Enjoyed the on-board hosts, Henk and Lucia as well as the nice gifts we received from Cruise Specialists (jackets and tote bags). And not only did our on-board host and hostess remember my birthday when it came about, but Dan even sent a nice birthday greeting. We will definitely use Cruise Specialists and specifically Dan Twomey for our next cruising adventure.
Recommended
Good tour, great service
By: Phil V
Reviewed on: 03 Jun 2016
We had an excellent Viking river cruise. The accommodations were excellent, the food was good, and the service was superb. Most of the guides were excellent, the buses were comfortable, and our access to the various sites went very smoothly. The only limitations were that our internet access was quite weak, and on 3 or 4 evenings we moored at essentially industrial docks, too far to access the cities.
Recommended
Great service
By: Glenn
Reviewed on: 17 Jun 2016
Long trip, but wonderful.
Recommended
Great service
By: Susan
Reviewed on: 17 Jun 2016
Love Tuack and our river cruise on the Danube was divine. Dan helped get us transferred to the date we wanted without penalty and we appreciate his efforts! Love Dan and Cruise Specialists!
Recommended
He did a fine job
By: Tim and Fran
Reviewed on: 21 Jun 2016
We used Shannon Nelson as a consultant for probably 15 or so years. We miss her. Dan picked up the final delivery of paper work and it went well.
Recommended
QM2 transatlantic
By: Kennethgarr
Reviewed on: 15 Aug 2016
(see detailed e-mail) The cruise as very enjoyable. Service on board was good.. We passed up Showtime, (too loud for some of us seniors); attended some lectures --good; spent most time relaxing nd reading. Several foggy days with rain, and a stormy day, and the rest fair. embarking and disembarking, --- because of an increase of seniors needing wheelchair assistance, there were not enough attendants available with wheelchairs and the wait time was excessive. Cunard needs to review their protocol.
Recommended
The best!
By: MarkLA
Reviewed on: 25 Aug 2016
Dan always provides excellent service.
Recommended
Dan Is Our Cruise Advocate
By: RichHAL
Reviewed on: 30 Aug 2016
Dan is fantastic to work with. He gives us prompt replies to all of our questions. He is extremely knowledgeable about the Cruise industry. On this Cruise, he worked out a better cruise price for us, saving us thousands of dollars! Having Dan in our corner makes us feel like we will get the best Cruise price possible. We look forward to working with Dan in the future and have already booked two more Cruises with him. Thanks Dan, for your help and support!
Recommended
Ensured a Wonderful Time
By: BKN
Reviewed on: 29 Aug 2016
Dan took care of all the details and ensured wise financial decisions so I could have a carefree and wonderful tome.
Recommended
Very responsive and helpful
By: Donna Lee
Reviewed on: 22 Sep 2016
Dan is and has always been very responsive. He listens to me and helps me get what I want in a cruise. When there are issues with the cruise line, he works to resolve them. All in all, I have the utmost trust in what Dan delivers.
Recommended
Best cruise ever
By: Ginny
Reviewed on: 29 Sep 2016
Dan's arrangements worked perfectly. We enjoyed this trip more than any we've taken with him. He always does a great job for us, and if potential problems arise he quickly solves them.
Recommended
Crusing
By: Bobbie L
Reviewed on: 06 Oct 2016
Love the two Silver Seas cruises this year. We enjoy the service on Silver Seas. Dan takes care of us as we plan our trips. Have enjoyed working with him the past few years.
Recommended
alaska 2016
By: friend
Reviewed on: 08 Oct 2016
week on land...great weather...great itinerary...congenial travellers...land tours fun...land food fine princess ship for a week...food fantastic...cabin fine...itinerary good...crew service uneven
Recommended
Review Is Largely Irrelevant
By: Jeff44
Reviewed on: 26 Oct 2016
Dan was the third of the Cruise representatives that handled my case. He was helpful insofar as answering some last minute queries. It was after I was aboard the boat that I learned about information I feel should have been imparted to me from the beginning. I would be willing to work with Dan again.
Recommended
very friendly
By: jd
Reviewed on: 06 Nov 2016
Cruise directors were great and so was crew.
Recommended
Paul Gauguin Cruise and Friendly Passengers
By: Pam
Reviewed on: 08 Nov 2016
The Cook and Society Islands cruise was wonderful. We were among 100+ passengers who had a late flight into Papette, and we transferred directly to the ship from the airport at 11:30 p.m. with no problems. We were disappointed not to have been aboard earlier in the day had we flown the prior night. We were able to book 6 excursions for the various stops on the first day because family commitments had prevented us from making arrangements. We enjoyed the Cook Islands although most stores were closed because of a national holiday, and the water was cooler than anticipated. Bora Bora and Taha'a were the high points of the trips with the interesting and challenging water and snorkel experiences. Weather was a concern in Moorea, but it cleared up and we enjoyed our last two days. We hiked an hour to the top of Magic Mountain, an arduous experience. Staying on the ship until after having lunch was a classy ending. We also enjoyed the day room as we waited for our midnight flight home.
Recommended
Regents Seven Seas Montreal to Miami
By: Bobbie
Reviewed on: 09 Nov 2016
Dan always take care of all the pre cruise details and keeps everything on course so that when we step on the ship we know that we will always have a great experience. He has never disappointed us.
Recommended
On top of it
By: Tme62
Reviewed on: 25 Nov 2016
Dan is both organized and timely. Knows his business and was able to find the best deal. This was my first time working with Dan, and going forward Dan is the man if your planning on taking a cruise.
Recommended
Top Notch Service
By: CaroleB
Reviewed on: 17 Dec 2016
Dan did an outstanding job for our 42 day Atlantic Adventurer cruise on Holland America. We asked for a table for 2 (or 4) near a window. Wow, Dan sure came through on that one! We were at an excellent table for 2 right at the very aft of the ship in the main dining room for the first seating on Deck 5 (upper dining room deck) and the view was incredible. We couldn't have asked for anything better. Dan also came through for us booking a window cabin mid ship and that's exactly where we were. Many thanks to Dan and Cruise Specialists for taking care of these details and we will certainly be using them again.
Recommended
Agent
By: Ray
Reviewed on: 04 Jan 2018
Dan was very attentive, and always quickly responded to questions.
Recommended
Excellent Service
By: RAA
Reviewed on: 22 Dec 2016
Dan always gives his best. Friendly advice, quick service and always there for his clients. His research for anything pertaining to travel is always thorough and reliable. I have used his services for years and he always keeps me in mind when he comes across a deal he may think I am interested in. Fast at returning information and questions. I could not ask for a better travel agent.
Recommended
fantastic service
By: Dr E.L.
Reviewed on: 09 Jan 2017
I would like to thank Dan for his help facilitating our wonderful Caribbean cruise on the Celebrity eclipse ship. He was very knowledgeable and caring during the process. He very patient with my many questions . We had a great trip. Thanks Dan.
Recommended
Great Trip
By: Flower
Reviewed on: 10 Jan 2017
The holiday cruise booked by Dan was a great way to spend my Christmas and New Years vacation. Everything went according to plan and I certainly enjoyed the warm weather break from winter. Dan has always done well for me, and immediately gets back to me with answers to any questions or concerns.
Recommended
Advisor
By: Suki
Reviewed on: 19 Feb 2017
Very thorough, answered questions, followed up, gave good suggestions
Recommended
Need an Advisor?
By: Fickle Rose
Reviewed on: 27 Feb 2017
Dan is always on top of things. He always finds the best price available.Thanks, Dan.
Recommended
Dan is Knowledgable and Helpful
By: Hooked on Cruising
Reviewed on: 31 Mar 2017
Dan was great to work with. He set up everything for us and our trip went perfectly. He got us a great deal and added a lot of extras to our cruise. We feel that he got us a much better deal than dealing with Holland America directly. We can't wait until our next cruise!
Recommended
Bordeaux, FR trip via Viking River Cruise
By: Scott H Bao
Reviewed on: 13 Apr 2017
Easy to work with, very polite and professional, provided all necessary info/docs in time manner. Highly recommend to others and would work with Dan again on next the voyage.
Recommended
Cuba trip
By: Cruise Travelers
Reviewed on: 24 Apr 2017
Easy! Dan gets back quickly with all information requested. Worked with him twice and willdo again for next cruise.
Recommended
Med Cruise April 2017
By: Bruno
Reviewed on: 05 May 2017
Working with Dan was great, he looked after everything and was so helpful . The booking went very smoothly.
Recommended
Cruise Barcelona to Rome April 2017
By: Jacquie747
Reviewed on: 05 May 2017
As this was my first cruise, I was delighted that Dan Twomey was my agent. He knew what I wanted and he went above and beyond to make sure that my cruise would be what I dreamed it would be and it certainly did not disappoint. Communication with Dan was excellent and I had no problems with the booking. I would most definitely recommend Dan Twomey to my family and friends.
Recommended
Love Cruise Specialists
By: vabred
Reviewed on: 12 May 2017
Dan always responds quickly to any questions or requests. His attention to detail is perfect! We love working with him.
Recommended
Always responsive and helpful
By: Stan Haidl
Reviewed on: 05 May 2017
We've been booking travel with Dan Twomey for several years. Dan Always responds to our requests and needs promptly and satisfactorily. He knows what accommodations and special services we look for and anticipates our requests. One special thing we appreciate about Dan is that he makes recommendations about things we may not have thought about. We have been traveling for over fifty years and have never worked with an agent as good as Dan.
Recommended
Review Your Advisor
By: din
Reviewed on: 29 Dec 2017
Dan is helpful, pleasant to work with, and takes care of any and all situations that come up concerning our trip.
Recommended
Danner's take on his latest cruise
By: Danner
Reviewed on: 28 Dec 2017
Dan Twomey works vigorously to maintain rapid-dynamic, timely-responsive client relationships. There is never a sense of 'what's next'... Dan is already there!
Recommended
The Best
By: Roe
Reviewed on: 07 May 2017
Dan has been my travel advisor for many years now & I still feel he is the best travel advisor that I have ever worked with. I always know he is looking out for me. He keeps track of all the things I need to get done before any of my trips. If there is a better way for me to enjoy my vacation he will come up with it. Whenever, something goes wrong which seems to happen occasionally whenever you travel anyplace, I know I can turn to Dan for help and assistance to get things right. I give his card to all my friends and relatives and I recommend him highly.
Recommended
Recommended
By: Rosie
Reviewed on: 17 May 2017
Dan is great to work with. He has planned several trips for me and everything goes smoothly. He is quick and efficient. He also returns calls promptly. I strongly recommend Dan.
Recommended
Scenic River Cruise
By: BobbieL
Reviewed on: 18 May 2017
Dan is always great. He made sure we completed all of the passenger forms on time as well as our choices for excursions. The company website was hard to navigate and his links to us made everything easy.
Recommended
Po River cruise
By: Donna Lee
Reviewed on: 21 May 2017
Dan is very responsive and informative. He answers many questions openly during any decision making process. He is very easy to work with.
Recommended
My trip to South Africa
By: Muffy
Reviewed on: 25 May 2017
Dan was amazing! We were setting up the trip with another couple, and he made it very easy for us. His recommendations were helpful, and his answers to our questions were accurate and quick. Even when we changed our minds about arrangements, he was quick to set things in motion and get the job done. He stayed on top of our flight times, etc., and alerted us to changes. In addition to being efficient and helpful, he has a wonderful sense of humor and is quick to laugh. It makes one feel like he really likes his job. I would recommend Dan (and I already have) to friends and family with my sincere endorsement. I will continue to book trips with Dan. My husband and I think he is absolutely wonderful!
Recommended
Africa by River & Rail
By: Griggs
Reviewed on: 02 Jun 2017
Very helpful. Always quick to get back with answers to questions.
Recommended
hawaii tour
By: O
Reviewed on: 12 Jun 2017
We love working with Dan. Attentive, cooperative and very knowledgeable
Recommended
Anniversary Cruise
By: Bob & Bev
Reviewed on: 26 Jun 2017
Always excellent!
Recommended
Great!
By: Susi
Reviewed on: 16 Jul 2017
He was very helpful and tried hard to meet our needs
Recommended
Alaska 2017
By: Rusty
Reviewed on: 24 Jul 2017
Dan was responsive to helping with final preparations of my cruise. Due to the departure of previous consultant, he picked up where the other left off. The transition was seemless.
Recommended
Mississippi cruise
By: Marian
Reviewed on: 31 Jul 2017
Dan was always helpful, going out of his way to find answers to my strange questions. I was experienced traveling on big cruise ships, and there were adjustments traveling on this little boat. I was always comfortable and I met nice people. The food was good, becoming more Southern every day. It was me that had to make adjustments.
Recommended
gets things done
By: happy cruiser
Reviewed on: 12 Aug 2017
very easy.. all questions answered promptly
Recommended
QM2 a lovely ship. Many changes over the years since the maiden world cruise
By: Sue
Reviewed on: 19 Aug 2017
Working with Dan is always fun
Recommended
Princess cruise
By: Gram
Reviewed on: 18 Sep 2017
Very helpful.from the beginning phases of our trip until we went
Recommended
Voyage of the Vikings
By: Ter
Reviewed on: 22 Sep 2017
Dan is very efficient. If he does not know the answer to a question he will find out and will get right back to you.
Recommended
Advisor review
By: Betsy
Reviewed on: 16 Sep 2017
He was very helpful making arrangements, sending reminders
Recommended
Going forward with Dan
By: Annie
Reviewed on: 03 Oct 2017
Our plans were made with Debra. She left and Dan took over our account. I really don't feel that I can give a real review since we really have not worked with from beginning to end of our experience. He did respond quickly and efficiently to any questions or concerns that I raised.
Recommended
Great agent
By: Texas gram
Reviewed on: 27 Sep 2017
Dan Twomey has worked with us for several years. Always on top of our needs. Keeps us informed and easy to contact.
Recommended
neil and JOanne GROSSMAN
By: jodomer
Reviewed on: 07 Oct 2017
HE IS the BEST....he alwYS CHECK EVERY portion of our trips and follows through on every detale
Recommended
Recommended
By: Rosie
Reviewed on: 08 Oct 2017
Dan is always on top of things. He makes booking our travel easy.
Recommended
Working with Dan Twomey
By: Suzie
Reviewed on: 15 Oct 2017
Dan Twomey was great to work with. He got back to us quickly when we had questions. He followed through on our airline requests. He also provided information about ground transportation in London. .
Recommended
An outstanding cruise consultant!
By: Sailor
Reviewed on: 17 Oct 2017
I thoroughly enjoyed working with Dan. He is just the right mix of fun and professional. I was always amazed at the speed of his responses and his ability to solve problems quickly. He has a wonderful sense of humor and a delightful laugh. Our conversations were always enjoyable and informative. He is probably the best travel agent we have ever worked with in the 25 years we have been traveling. I am recommending him to anyone who expresses an interest in cruising.
Recommended
Twomey
By: Bonnie
Reviewed on: 27 Oct 2017
Have worked with him for years. He is very competent, wonderful attitude, always there when you need him. I can't say enough good about him.
Recommended
Review
By: First-Time Cruiser
Reviewed on: 27 Oct 2017
Always got back to me w/ answers if didn't initially know
Recommended
Mediterranean cruise
By: louie
Reviewed on: 18 Nov 2017
Dan was very helpful in helping us coordinate our travel with 2 other couples. We were leaving from Florida, Arizona and Illinois to meet in Barcelona. All went well and on time.
Recommended
Cruise to Italy and Greece
By: Steve
Reviewed on: 04 Nov 2017
Dan was efficient polite and easy to work with
Recommended
Coastal Cruise 10/17
By: Lynne
Reviewed on: 06 Nov 2017
As always, Dan is a delight and I look forward to work with him on my travel plans.
Not Recommended
Booking on viking Ocean
By: marty
Reviewed on: 25 Nov 2017
When we met with Dan to book the cruise the meeting was fine. However, he was quite remiss in reviewing the cruise details with us and advising us about possible problems with the booking. (We are octogenarians and not as sharp as in the past. Ha!) Also, we almost missed a very important package from Viking and it was only through our insistence and persistence that we finally received the package. Dan was responsive when we initiated contact with him and followed through when he said he would.
Recommended
Always the best
By: 1Califtraveler
Reviewed on: 16 Nov 2017
I've been trusting Dan with my cruises for many years. He's always the most attentive travel director.
Recommended
2017 Cruise
By: Marge
Reviewed on: 02 Dec 2017
Dan is always helpful and professional. Always a pleasure to work with him.
Recommended
cruise review
By: JD
Reviewed on: 15 Dec 2017
Been working with Tom for many of years. Very good at his job.
Recommended
VEENDAM 49 DAY CRUISE TO EUROPE
By: CRUISE
Reviewed on: 10 Jan 2018
DAN IS A PLEASURE. HE HAS WONDERFUL PEOPLING SKILLS --- NO QUESTION WAS TOO MUCH FOR HIM. DAN MADE PLANNING MY CRUISE EASY AND FUN. --- HE PROMPTLY RETURNED MY CALLS AND FOUND ANSWERS TO ALL MY QUESTIONS. HE IS EXTREMELY DEPENDABLE. I LOOK FORWARD TO PLANNING MORE TRIPS WITH HIM IN THE FUTURE.
Recommended
Asia &Pacific
By: Nellie
Reviewed on: 05 Jan 2018
Easy and uncomplicated
Recommended
Australia and the South Pacific
By: Ellie
Reviewed on: 06 Jan 2018
It was easy to contact Dan. He was able to return my call or email me with the information I needed.
Recommended
Travel agent
By: Bobbie L
Reviewed on: 29 Dec 2017
Dan is very professional and is very responsive to my emails and phone calls. He works very hard to help us with travel plans and unexpected problems like airplanes delaying or canceling flights.
Recommended
Good Cruise/Great Family Vacation
By: Boston G.D.P.
Reviewed on: 05 Jan 2018
Dan is always a pleasure to deal with. He is professional and efficient.
Recommended
Cruise
By: BJ
Reviewed on: 22 Jan 2018
Very Good. We have worked with Dan on previous Princess cruises.
Recommended
So. Caribbean and Cuba Cruises
By: Kawika
Reviewed on: 10 Jan 2018
Always excellent.
Recommended
Oceania's Seaswept Breezes
By: Margie
Reviewed on: 08 Feb 2018
For over five years Dan has assisted my husband and me with several Oceania cruises and Tauck tours. He is very efficient and responds promptly to my questions and concerns. I would not hesitate to recommend him to fellow travelers.
Recommended
good trip
By: happy traveler
Reviewed on: 17 Feb 2018
good agent. responds to all questions and helpful
Recommended
Impossible to rate
By: Alan Hesdorffer
Reviewed on: 03 Mar 2018
Mary Ellsworth was my advisor and I have yet to work with Dan Twomey
Recommended
Caribbean Float Around
By: Carole B
Reviewed on: 04 Mar 2018
Dan is very understanding taking into account all our timing constraints and/or medical issues. We hope to use his services again in the near future and have always been satisfied in the past.
Recommended
Makes Travel Easy
By: Kathy
Reviewed on: 17 Mar 2018
Dan is great to work with. He always gets the best prices and perks. He always responds to a question right away. I highly recommend Dan.
Working with Dan Twomey, you will have access to:
- An experienced travel guide whom you can rely on before, during, and after the trip
- Exclusive luxury resorts and properties
- Once in a lifetime experiences
Explore with the Best
Virtuoso Advisors are constantly pushing the boundaries in unique travel experiences.
Alliance programs are unique tailored experiences exclusive to travelers working with Virtuoso Travel Advisors.
learn more
Canada
Ireland
United Kingdom
France
Greece
Spain