Travel Specialties
Interests
Adventure
Food & Wine
Escorted Tours
Ocean Cruising
River Cruising
Selling Travel Since
1985
My Background
One of my favorite childhood memories: boarding a ship in San Francisco and wishing my grandmother "Bon Voyage." Little did I know that my early obsession with cruising would lead to an amazingly fulfilling career as a cruise specialist. With nearly three decades of experience selling luxury cruises, I am very familiar with all the major ocean cruise lines: Regent Seven Seas Cruises, Crystal Cruises, Holland America Line, Princess Cruises, Oceania,Celebrity, Seabourn and Cunard. In addition, I've sailed with Viking River Cruises and Star Clippers. As a result, I can match you with the cruise line –and ship – that best fits your travel "personality." I'm especially proud of my ability to think on my feet and quickly problem-solve should any unforeseen delays occur.
It goes without saying that I love to travel. I've most recently been to Europe, Tahiti,Ireland, Hawaii and the Caribbean and plan to cruise the Canary Islands soon. Call me for personal insights on these destinations!
Places I Have Traveled
Reviews and Recommendations for Carol Terhune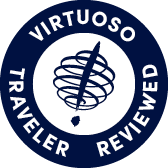 Virtuoso Verified Traveler
All reviews are from confirmed guests sharing exclusive insights
Sort reviews by
Recommended
Excellent service!
By: Karencb
Reviewed on: 21 Jul 2015
Carol was very helpful, in planning and executing our vacation. We had a wonderful time.
Recommended
Expert friendly service
By: Austin
Reviewed on: 26 Jul 2015
Carol is essential to my ability to travel easily. I have complete confidence in her and trust her handling of my accounts.
Recommended
Highest quality cruise line
By: Dixon
Reviewed on: 10 Aug 2015
The experience was wonderful: we like the ship's size, the employees, the food, the shore excursions, the bedding, the disembarkation, the embarkation, the coffee connection and even the entertainment was okay for a smaller ship. The service was perfect.
Recommended
Always very helpful and competent.
By: yorky
Reviewed on: 05 Sep 2015
Carol does a first-rate job with my bookings. Patiently guides me and issues reminders with due dates. She takes care of the whole process successfully.
Not Recommended
Average
By: George
Reviewed on: 19 Sep 2015
Pluses- Ship was clean, staff friendly and helpful. Cabin steward was very good. Cost was reasonable. Minuses- Relatively few places to sit in a quiet location and read or relax and watch the ocean. The Constellation lounge which is a nice venue, was frequently reserved for special group functions and thus not available to other passengers. Some of the food in the buffet was very good, other items such as pastry not very good. The library has a small, poor selection. Taking tenders to the ports was quite time consuming. The leg room in the seats was impossible for tall people.
Recommended
One of the industry's best!
By: Terri
Reviewed on: 03 Oct 2015
Based on our past experiences with agents Carol Terhune ranks as the best cruise consultants we have ever had, and that goes back decades. Not only does Carol listen carefully to our wants, and especially our special needs, she also anticipates...with the end results of our trips being nothing short of wonderful! Her communication with both my husband and me is timely & on-going, whether by phone, e-mail or letter - she never hesitates to contact us. She is a credit to the company with which she works, the cruise lines she represents and of course, the travel industry as a whole! Did I mention we consider Carol a part of our family?
Recommended
My go-to person for great travel
By: Penelope
Reviewed on: 11 Oct 2015
I'm an avid traveler who has worked with Carol for a number of years. I know I can count on her to provide accurate, dependable service. She thinks of things I forgot and keeps me on track all across the world.
Recommended
Well planned trip
By: Ruth
Reviewed on: 19 Oct 2015
The trip was very well planned and I enjoyed each day
Recommended
Very helpful, keeps me on track
By: DeeTee
Reviewed on: 15 Dec 2015
Carol helps me so well in so many ways. She makes sure there are no gaps in my planning, keeps me on track and helps me make things better than I could manage by myself. Great to work with.
Recommended
Superb
By: CT
Reviewed on: 05 Feb 2016
Carol affords the best service in the travel industry with her knowledge, timely communications and above all, personalized handling of her clients' needs and wants. She is a credit to Cruise Specialists and the travel industry. She is like family to us!
Not Recommended
Carol is always there to help and advise us
By: Jimbear
Reviewed on: 28 Feb 2016
Ship had norovirus on board, turned back to Miami after 7 days of not so pleasant onboard living
Recommended
Very available and attentive to detail
By: Jan
Reviewed on: 05 May 2016
I have used Carol for 4 years now, and although I have only met her once, she is very available to me when I need her--always returns my call or email promptly. I am very knowledgeable about world voyages, having done 7 of them now, but if I have questions, she is quick to help find answers. I am an 'old' senior, but as long as I keep doing a yearly long voyage, I will depend on Carol to do my bookings
Recommended
Excellent, even the weather
By: Shirley42
Reviewed on: 10 Jun 2016
We had a great time. Thank you carol. Every thing was wonderful.
Recommended
North to Alaska
By: Merriam11
Reviewed on: 20 Jun 2016
Carol was highly recommended to us by a neighbor who has used her services for years. She was helpful when we can to cancel our 2015 trip to Alaska. Fortunately, we were able to reschedule in 2016. With her guidance we had a fun cruise, outstanding shore excursions and good flight schedules both ways.
Recommended
always there, with service and advice
By: MarMar
Reviewed on: 18 Jun 2016
We got Carol's name from friends who have used her service for quite a while and we are very happy they cued us in. Carol has been there for us from day one. We look forward to working with her for the upcoming cruises.
Recommended
GREAT SERVICE AND I KNOW THAT SHE IS DOING RIGHT BY US.
By: BETTY ANN
Reviewed on: 01 Jul 2016
I HAVE WORKED WITH CAROL OVER MANY YEARS AND I FEEL THAT SHE IS MORE THAN MY TRAVEL ADVISOR. I FEEL THAT I CAN TRUST HER AND THAT SHE WILL TRY TO STEER US IN THE RIGHT DIRECTION. SHE IS ALWAYS PROMPT AND JOHNNY ON THE SPOT. SHE IS PROFESSIONAL AND VERY HARD WORKING AND MAKES EVERYTHING MORE FUN FOR US. SHE MAKES US WANT TO TRAVEL AS WE KNOW EVERYTHING WILL BE TAKEN CARE OF WHEN SHE IS HANDLING IT. SHE GETS AN A PLUS FROM JOHN AND ME. I CAN'T SAY ENOUGH GOOD THINGS ABOUT HER. IT IS AND HAS BEEN A PLEASURE WORKING WITH HER. SHE PUTS A SMILE ON MY FACE JUST THINKING OF HER.
Recommended
TWO GREAT TRIPS IN ONE
By: Bill and family
Reviewed on: 28 Jul 2016
We received great coordination of two different itineraries in two different countries by two different tour providers. Carol Terhune kept us out of trouble by reminding us of what and when we had to do everything: passport info, payments, tour options, etc.
Recommended
Expert precise service
By: share
Reviewed on: 30 Aug 2016
Carol answers questions and handles bookings quickly and accurately. Highly recommended!
Recommended
Voyage of the Vikings
By: the_knee
Reviewed on: 31 Aug 2016
Great trip, out the ordinary. Good excursions with amiable accompaniers. Cruise Specialist perks greatly appreciated, except for magnetic nametags cancelling stateroom keycards.
Recommended
Mozart Crystal Cruise.
By: Cookie
Reviewed on: 08 Sep 2016
Carol, I cannot begin to appreciate how helpful and on target you were about handicap situations. I brought a portable cane that seemed to ease the situation. The trip was absolutely beyond our expectation. You certainly know your business. Thank you for being so knowledgeable and efficient about everything. We look forward to doing another Crystal cruise using your expertise and service. Thanks so very much. We also appreciated the surprise check when we got home. You were right there wasn't a gift shop and few places to spend money. Cheers, Cookie and Nick
Recommended
Explorer was supreme
By: Boozer
Reviewed on: 29 Sep 2016
The cruise and shore excursions were excellent and the ship was awesome! There were five, all wonderful, restaurants to choose from. The Virtuoso Hosts were very unnecessary, non factors, really. The ship and cruise line, Regent, was truly 6 star.
Recommended
Great with details
By: Penelope
Reviewed on: 06 Oct 2016
Carol has assisted me in planning many trips. I can always count on her to attend to the details. She goes above and beyond to make sure everything is well-planned to suit my personal preferences. It's those details that can make a good trip into a great trip.
Recommended
The example is correct: Expert friendly service!!
By: LAM and CMM
Reviewed on: 26 Nov 2016
Now for several years, Carol Terhune has helped us plan and book cruises. We have never, ever had any disappointment with her service. She is pleasant in all circumstances while being our liaison with the cruiseline. The trip was terrific, but this review is about Carol and we appreciate her very much. We will definitely continue to benefit from her expertise. A rating? AAAAA+++++++
Recommended
Typical HAL Service
By: Bob
Reviewed on: 26 Nov 2016
Having been on other HAL cruises, This cruise clearly lived up to our exceptions. Officers, crew and all HAL personal were a delight on board and offered a willing hand to please the most obnoxious requests.. Having a catholic priest aboard and daily Mass is an extra treat.
Recommended
Good service
By: ull
Reviewed on: 05 Dec 2016
Documentation was complete and questions answered. Thanks for the ship board credit.
Recommended
Great Representative
By: Hunter
Reviewed on: 03 Dec 2016
As usual the experience with Carol is a pleasure. She does her utmost to keep the file moving once the commitment is made and is always available to respond to queries that come up from time to time. Her response time is very good. Have recommended her to many people.
Not Recommended
Cabin vibrated all the time.
By: Kenneth H
Reviewed on: 24 Dec 2016
Explore cabin ls not worth the money.Great food & service.
Recommended
It was Great!
By: Dudley and Teresa
Reviewed on: 01 Feb 2017
Carol helped is with every aspect of our trip, flights, ground, and cruise arrangements. She made it all easy.
Recommended
Very helpful
By: Anniversary Cruisers
Reviewed on: 29 Jan 2017
Carol answered all our questions and made sure we had all the info we needed for our trip
Recommended
Caribbean Eurodam and Oosterdam Jan - Feb 2017
By: Jim
Reviewed on: 28 Mar 2017
With in the short time after assuming my accounts from Kelli S , she was always responsive to my questions and concerns. The special perks for both cruises ( total of 21 days ) were greatly appreciated.
Recommended
HAL
By: Bobbi
Reviewed on: 04 Mar 2017
Very easy to work with, responsive and helpful.
Recommended
great trip/great support
By: traveler
Reviewed on: 06 Mar 2017
Carol was exceedingly helpful in making sure I thought through every aspect of this trip. Thanks to her, there were no complications in what was a complex itinerary.
Recommended
Our recent HAL cruise
By: tony
Reviewed on: 06 Mar 2017
Carol has always been willing to go the extra mile to please us when planning our cruises. We have dealt with her for several years and are pleased with the excellent service that she has rendered.
Recommended
Great Cruise. Great Advisor
By: Bernie
Reviewed on: 06 Mar 2017
Carol walked us through the entire booking effortlessly. All our questions and concerns were dealt with in a timely manor. We would recommend Carol to everyone. We even had a plate of chocolate covered strawberries waiting for us in our cabin. Thank you Carol
Recommended
Ed
By: Ed
Reviewed on: 12 Mar 2017
She did a good and answered any questions I had
Recommended
carol
By: Mr. Golfer
Reviewed on: 02 Apr 2017
She is very good and thorough. Always follows through with questions and concerns.
Recommended
Australia & Bali
By: Eddy
Reviewed on: 15 Apr 2017
She does a very professional job ,easy to work with and knows what I am looking for in my trips and pays attention to detail
Recommended
HAL WORLD CRUISE
By: Dixon
Reviewed on: 05 May 2017
Working with Carol Turhune is the best!
Recommended
World Voyage #8
By: residenr cruiser
Reviewed on: 05 May 2017
Carol is very attentive to my needs, always returns my calls or emails in a timely fashion
Recommended
travel with terhune
By: Tikoes
Reviewed on: 05 May 2017
Always a pleasure, talking with her or emailing, she is very supportive and knowledgeable. She has guided us on 7 Viking, 1 Cunard and 4 Oceania cruises and we are looking forward to the following 2 cruises booked through Carol.
Recommended
efficient
By: poula
Reviewed on: 22 Nov 2017
everything was well laid out no surprices
Recommended
Asia Cruise on the Volendam: Vancouver to Hong Kong
By: Sharon
Reviewed on: 16 Nov 2017
Carol is the best travel agent we have had from Cruise Specialist and the best agent we have had in year. Our cruise arrangements were perfect. I was pleased that Carol even took the time to remind us about the Chinese visas even though we already had them.
Recommended
Rotterdam W. Europe trip 4/13 - 4/28/2017
By: Betty Ann
Reviewed on: 07 May 2017
Great--We have worked with her for many, many years. She always gets the job done in a most efficient way and you are never disappointed. Your final package is always complete and she has taken care of every last detail. Nothing has ever been missing. She answers e-mails and phone calls promptly and is there to do what you need. She is A+ and always has her mind on the job to be done. She is courteous, pleasant and very cordial and friendly. Can't say enough good things about Carol. She is a true professional.
Recommended
Travel agent review
By: hnwallin@yahoo.com
Reviewed on: 08 May 2017
Have worked with Carol for many years. She is thorough and cordial .
Recommended
?
By: Digger
Reviewed on: 29 May 2017
Fine and excellent service
Recommended
Alaska Cruise 2017
By: Rich C
Reviewed on: 03 Jun 2017
Working with Carol is always a pleasure.
Recommended
Europe
By: DD
Reviewed on: 25 Jun 2017
Carol did a fine job. Timely responses and attention to detail. It is a pleasure working with her.
Recommended
Panama Canal Checked Off Bucket List
By: JS
Reviewed on: 29 Jun 2017
Carol is very responsive and very conscientious about following up on every detail of our travel arrangements. Really great to work with even remotely!
Recommended
Insignia
By: Seg
Reviewed on: 13 Jul 2017
Excellent. Prompt responses and accurate information.
Recommended
Peru Bolivia
By: AMG
Reviewed on: 29 Jul 2017
I have worked with Carol for several years. She has my complete trust and in every interaction she has been on my side and supporting my interests. Although, as I grow older, my travel interestes are diminishing, my first step in any travel issue is to start with Carol.
Recommended
trip to Iceland
By: fritz
Reviewed on: 12 Aug 2017
very pleasant, she was available when I had questions. enjoyed our trip. Looking forward to the next one.
Recommended
Carol Terhune
By: Betty Ann
Reviewed on: 03 Oct 2017
I have known Carol for a long time and she has always been a delight to have as our travel agent. She is sweet and very accommodating. She is very prompt in getting reservations made.
Recommended
Carol is Amazing
By: SH
Reviewed on: 20 Sep 2017
Carol is amazing to work with. She has helped me for years and never disappoints.
Recommended
voyage of the vikings
By: cookie
Reviewed on: 16 Sep 2017
very good-always answered my questions and got back to me in a timely manner
Recommended
AMA Rheine
By: Gator
Reviewed on: 19 Sep 2017
Really excellent. Very informative and thorough.
Recommended
Wonderful Cruise Arranger
By: Southcityca
Reviewed on: 30 Sep 2017
We've booked numerous cruises with Carol, and she has always provided quick and courteous service. She knows how to get the most out of each cruise arrangement for you, so that your dollar goes a long way. She can help with travel insurance, as well as dining arrangement while on board. Ask her any question, and she'll quickly get you a complete response. She knows her way well among all of the cruise lines!
Recommended
Great advisor
By: Valarie
Reviewed on: 11 Oct 2017
Very personable, easy to talk with and knows the business!
Recommended
Responsive and Timely
By: World Traveler
Reviewed on: 07 Nov 2017
Carol took over our account when our prior agent left the company. We had several trips planned for the immediate future and she was able to take over without much hesitation. She is responsive to our travel needs and addresses our issues in a very timely fashion.
Recommended
Germanic Rhine
By: EdG
Reviewed on: 02 Nov 2017
Carol is always helpful with all my travels
Recommended
Helpful and friendly
By: DT
Reviewed on: 04 Nov 2017
Carol is very good at what she does--keeps me on track and makes sure I don't forget things. Beyond that, she is delightful.
Recommended
Sylvia
By: Sylvia
Reviewed on: 13 Nov 2017
She is the most attentive travel agent I have ever had. For years I have been making my own arrangements until I started with Carol.
Recommended
Very helpful
By: Like Cruising
Reviewed on: 12 Dec 2017
Carol was always an instant away when ever I had a question or needed help making a decision for our cruise. She had instant access to the cruise line personnel to resolve any question. I would highly recommend Carol for travel.
Recommended
Travel with Carol
By: Mar
Reviewed on: 03 Dec 2017
Always a pleasure, prompt response, good advice.
Recommended
For Carol
By: Richard
Reviewed on: 21 Dec 2017
We have worked with Carol in the past and this time was just as professional, helpful, timely and efficient as before. She has gotten to know us and our particular wants. Would recommend her to all.
Recommended
Reflection
By: Ed
Reviewed on: 22 Dec 2017
Always very helpful with all my trips
Recommended
49 day Atlantic cruise
By: Beartoes
Reviewed on: 15 Dec 2017
Very easy & pleasant. She described all tours well.
Recommended
Grand Asia and Far East Voyage
By: Sandy
Reviewed on: 28 Dec 2017
I would recommend Carol to friends and relatives. Carol was always responsive either by phone or email. Working with Carol Terhune was a pleasure.
Recommended
Drydock
By: Whereever
Reviewed on: 28 Dec 2017
Superb as always.
Recommended
My friend Carol
By: Amsterdam
Reviewed on: 28 Dec 2017
I consider Carol my trusted friend. She assisted me in so many areas of planning our voyage. She was always available to answer our many questions & guide us in the right directions. Hurray for Carol !!!
Recommended
Cruising
By: Sally J
Reviewed on: 17 Jan 2018
She is the BEST agent from initial questions on through every planning step, the trip on until after you get home! Thank you Carol!
Recommended
QM2 1917-18 Christmas Cruise
By: 43tony
Reviewed on: 10 Jan 2018
Carol provides a excellent experience when planning our cruises. She always is one step ahead in anticipating any minor situations that might occur. As a result our cruise have been wonderful.
Recommended
On Top of Every Detail
By: Donn
Reviewed on: 07 Feb 2018
Carol always takes care of the details! From step #1 to the return, she has everything covered. THANK YOU, Carol.
Recommended
CARRIBEAN
By: TUFFY
Reviewed on: 26 Feb 2018
ALWAYS EASY WORKING WITH CAROL!
Recommended
Cruise specialist she is
By: George
Reviewed on: 27 Feb 2018
Always pays attention to my needs.
Recommended
Maldives, Lakshadweep & more: Expedition cruise
By: abcde
Reviewed on: 02 Mar 2018
Carol was very helpful--before as well as after the trip. She made sure I thought of everything and had a plan.
Recommended
Off to Asia
By: asiabound
Reviewed on: 03 Apr 2018
Carol is great to work with. She makes sure all the parts fit together and that I didn't overlook anything.
Recommended
Cruise
By: Traveler
Reviewed on: 25 Apr 2018
She is very good and thorough. She always gets back to you if you have any questions and provides the most accurate answers.
Recommended
Very helpful!
By: JS
Reviewed on: 03 May 2018
Inspite of never having met face to face, Carol has gotten to know our travel preferences and us always super helpful with her guidance!
Recommended
Our fabulous TA
By: Sharon
Reviewed on: 30 May 2018
We have had three travel agents since using Cruise Specialists. And Carol is definitely the best. She returns my calls promptly. She find out the answers to questions I ask. And she is patient with me when I change my mind on doing a cruise. Recently I changed my mind twice on doing a cruise. She has also saved us money by noticing that a cruise price has gone down. She is pleasant to work with and also fun to talk to. In fact Carol is the best most knowledge cruise agent we have had since we started traveling! Well done Carol!
Recommended
2018 Holland America Grand World Voyage
By: Sofia
Reviewed on: 28 May 2018
Fine, although I mainly worked with Mary, who recently left Cruise specialists. Carol stepped in at the end, shortly before the cruise, to fill in for Mary.
Recommended
Prinsendam
By: who
Reviewed on: 12 May 2018
A joy & Pleasure
Recommended
none
By: nmn
Reviewed on: 21 May 2018
Good Carol took over after previous agent left
Recommended
Carol is great
By: SailorOne
Reviewed on: 25 May 2018
She makes sure I attend to all the details I need to be concerned with in advance and she attends to all those that help make a cruise the best it can be.
Recommended
Great Services ce
By: NewEngland
Reviewed on: 14 Jun 2018
Carol was very responsive in helping coordinate our sisters reunion. She answered many questions and was excellent with follow-up reminders. Plus, she picked the perfect rooms for all of us. The complimentary SBP and dinner at Pinnacle Grull pplys chcolate covered strawberries were very much ch appreciated!
Recommended
Outstanding service for cruise
By: Beth
Reviewed on: 18 Jun 2018
Carol was a delight to work with - always pleasant and very knowledgeable. We enjoyed our cruise very much and will definitely contact Carol in the future. Thanks!
Recommended
Eurodam Alaska
By: Marshall
Reviewed on: 06 Jul 2018
Great ! Carol took care of everything I needed very well and was easy to work with. No confusion.
Recommended
Carol
By: makern
Reviewed on: 22 Jul 2018
She was cooperative and helpful and she goes out of her way to find you the best deal
Recommended
Did not work with Carol
By: Daisy
Reviewed on: 26 Jul 2018
Carol is a new travel advisor to me. I have worked with Sara Falduti for a couple of years. While I was on the cruise I was informed that Carol had replaced Sara so I cannot give a review on Carol. I have talked with her and look forward to working with her.
Recommended
Cruiser
By: Cruiser
Reviewed on: 08 Aug 2018
She replaced another agent but the short time I spent with her was good
Recommended
Ken
By: Ken
Reviewed on: 14 Aug 2018
She was very easy to work with and very responsive to our needs
Working with Carol Terhune, you will have access to:
- An experienced travel guide whom you can rely on before, during, and after the trip
- Exclusive luxury resorts and properties
- Once in a lifetime experiences
Explore with the Best
Virtuoso Advisors are constantly pushing the boundaries in unique travel experiences.
Alliance programs are unique tailored experiences exclusive to travelers working with Virtuoso Travel Advisors.
learn more