Travel Specialties
Interests
Adventure
Culture, History & Arts
Sports & Outdoors
Safari
River Cruising
Destinations
United Kingdom
Italy
Czech Republic
Laos
South Africa
Selling Travel Since
1998
My Background
Vacations are some of the most important parts of anyone's life. My goal is to make sure these times are filled with wonderful memories and experiences.
I have travelled the world and savored experiencing amazing adventures. I share my personal experiences as I utilize them to anticipate clients' needs and desires as well as to insure ease of travel logistics..
Growing up in Denver has allowed me to personally experience many of the best ski resorts in the country. One of my greatest pleasures is planning ski vacations both here in the U.S. as well as in the amazing ski locales in Europe.
I have a vast knowledge of river boats and enjoy discussing the benefits of the wonderful river boat experience and selecting the right fit boat-wise for my clients.
Join my satisfied, long-term clients as I assist you with creating special memories.
Places I Have Traveled
Reviews and Recommendations for Jennifer Hicks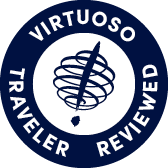 Virtuoso Verified Traveler
All reviews are from confirmed guests sharing exclusive insights
Sort reviews by
Recommended
The best!
By: George
Reviewed on: 20 Oct 2014
The ship was as we remembered...the best. The staff first rate and no sense of being crowded. Susan Bowern's lectures beat anything we had in college. It would be helpful if Regent was more demanding of its shore excursions. Their quality was very inconsistent. Our travel agent, Jennifer, thorough and anticipatory and calm...! The Virtuoso private excursions were outstanding and well worth their extra cost. We had one in Amsterdam and Barcelona, the highlights of the trip.
Recommended
Helpful, friendly service
By: Jeff
Reviewed on: 26 Oct 2014
As usual, Jennifer provided timely and helpful service.
Recommended
Best Ever!
By: DREW 44
Reviewed on: 23 Nov 2014
Jennifer has never failed us in planning all of our trips. She thinks of everything from beginning to end. We have never had any problems while traveling when Jennifer does the planning.
Recommended
No surprises..just right!
By: Dawn
Reviewed on: 09 Dec 2014
Everything was exactly as Jennifer and I discussed - no surprises! While some people might like surprises, I certainly don't when I am traveling, and Jennifer knows that. All charges, excursions, the transfer, everything was taken care of ahead of time, so I only had to show up. Never used to use a TA before, now I wouldn't consider booking anything without Jennifer. She is personable, professional, and extremely knowledgeable and efficient.
Recommended
Oceania cruise
By: Gary
Reviewed on: 27 Dec 2014
Pick up and delivery in Savannah great. Pickup in Dubai terrible Rest of cruise excellent. Suite on boat fantastic Jennifer service and advice/guidance great
Recommended
Virgin Gorda for a Birthday Bash
By: Jeremy
Reviewed on: 08 Jan 2015
Jennifer recently secured the travel arrangements for several of us to attend a 30 person birthday blow-out in the North Gorda Sound. She did a fantastic job of finding the right mix of price and convenience for our travel to and from. Jennifer has served us on numerous trips now and she is always the first person we call when are travelling abroad.
Recommended
Smooth trip with exceptional planning
By: SAV Golfer
Reviewed on: 12 Feb 2015
I presume you are referring to my recent cruise with the girls for a week to Western Caribbean. All went well. The trip was inexpensive - exactly what we wanted - yet planned well. All documentation was in order so we had no problems. Didn't love the ship, but most service was good and food was good. Jennifer's job was, as usual, very well done. Nothing unexpected, and a good time was had by all.
Recommended
Australia
By: Mereidth
Reviewed on: 23 Feb 2015
Our trip. Wouldn't have been so great without Jennifer. She always gets us unique lodgins and great guides. She is also tireless I helping us unravel unfortunate situations. She is a wonderful travel agent
Recommended
Efficient, informative
By: Paula22
Reviewed on: 19 Mar 2015
Working with Jennifer was a pleasure. She developed a trip outline and worked with us to embellish it, incorporating ideas from our research as well as including all the necessary points of interest. She kept us within our time framework, was flexible in adjusting hotel choices and added activities at our request to keep us moving. In addition, she always responded to our email requests with a friendly, client-centered attitude. Our experience was excellent and we recommend her to others as well as keeping her in mind for our future travel plans.
Recommended
Fantastic arrangements
By: Storkel
Reviewed on: 15 Apr 2015
Jennifer knew the perfect property for my family. We had a great room, a wonderful view, and it was perfectly located.
Recommended
Expert service and attention to detail!
By: R&C
Reviewed on: 30 Apr 2015
Jennifer is a true professional! She has wonderful follow up with an attention to all of the details of the trip! She is the best travel advisor we have experienced!
Recommended
Another great trip!
By: Jeff & Kathy
Reviewed on: 20 Jun 2015
Very well put together trip. Virtuoso tour in Malta was enjoyable. Our Crystal Cruise, as always, was memorable.
Recommended
South of France/Paris
By: JFLK
Reviewed on: 06 Jul 2015
I enjoyed my first European adventure! The itinerary was enjoyable and covered many of my interests. I also appreciated the ease of the travel having the details taken care of. Joan was a great, informative addition to the trip making our free time even more enjoyable. Best, Jane Kollmann
Recommended
very nice professional people
By: robert e
Reviewed on: 11 Oct 2015
Jennifer, Hotel rooms were great, comfortable and clean. Staff very helpful. We really enjoyed having our whole family together visiting many sites. Even the weather held out for us.
Recommended
Fist Class Service!
By: Brookemw
Reviewed on: 25 Oct 2015
Wow, where do we start! From beginning to end and everything in the middle Jennifer made our Honeymoon trip to South Africa and Mozambique an experience that we could never forget. Our recommended accommodations surpassed expectations and were even better than the reviews and pictures. The private transfers at every airport, the private tour guides, dinners and overall service that we received was second to none. We will most definitely be traveling again with Jennifer behind the wheel and would recommend her and Four Seasons Travel to anyone wanting to upgrade a would be exciting trip to making it the trip of a lifetime!
Recommended
Excellent Service
By: Savannah
Reviewed on: 19 Nov 2015
The arrangements by Jennifer Hicks was excellent covering every detail ahed of the trip. We were even welcomed by Jennifer when we arrived in our hotel: The Bellagio in Las Vegas. Jennifer took care of our dinner reservations, show ticket purchases in addition to our air and hotel arrangements. Jennifer is an example of how great the Virtuoso service is and should be.
Recommended
Expert service
By: Mmh
Reviewed on: 04 Feb 2016
Jennifer always is on top of issues. She has great recommendations.
Recommended
Wedding Trip
By: Brandon
Reviewed on: 31 May 2016
Jennifer is amazing! She will always book all of my travel!
Recommended
She knows Italy like the back of her Hand!
By: Jamie
Reviewed on: 01 Jun 2016
WOW! What an amazing Italy experience! Jennifer knows so much about traveling through Italy. After we talked and I told her what type of vacation I was expecting while in Italy she pegged me to a tee! Every bit of advice she gave was dead on truth. I was so lucky to have her as my travel agent. If I had a second chance at taking a trip back to Italy or any other trip I would call her first thing. Love her!
Recommended
Extremely competent, responsive, friendly
By: RAW
Reviewed on: 25 Jun 2016
After you have worked with Jennifer you will understand my headline. In planning a vacation you have lots of questions, Jennifer fields those questions quickly and easily, always eager to insure you are satisfied and in full understanding of the rules and opportunities. After working with Jennifer you start feeling that she is a "friend", not just a travel agent.
Recommended
Alaska Holland America Cruise
By: Jeff
Reviewed on: 11 Jul 2016
This was my first cruise and it exceeded all of my expectations. Holland America went beyond what was expected in every phase of this journey. Four Seasons Travel and Jennifer Hicks provided excellent service and support throughout the entire planning phase. Timely information was always provided and questions answered quickly. An overall awesome experience.
Recommended
Eastern Europe
By: Rusty
Reviewed on: 01 Aug 2017
Jennifer is awesome. I have been working with her for over 2 decades and she always does a great job planning and producing trips for us.
Recommended
Smooth.....
By: Skigirl66
Reviewed on: 06 Aug 2017
Love it. She is nearly always available, offers her best views/opinions, and gets back quickly.
Recommended
Review on Jennifer Hicks
By: Jude
Reviewed on: 20 Aug 2017
Very easy and she is very professional
Recommended
Excellent service and recommendations
By: mountainsrcalling
Reviewed on: 24 Jul 2016
We contacted Jennifer to plan an partial trip to Italy. We had already booked the first week with a trekking company to hike the Dolomites in Italy but needed airfare, car rental and another week to spend in another region that wasn't overly crowded in July.. She suggested Tuscany area to explore small medieval towns, wineries etc. It was a perfect trip! She chose amazing hotels that we were so pleased with. She got us great flights with great times. that gave us ample time to make connections etc. and just overall advice to make the international travel portion easier to deal with. It was her expertise that made the difference in areas that we may have missed. We would definitely contact her again for future travel plans.
Recommended
Always so helpful!
By: Wanderlust101
Reviewed on: 17 Aug 2016
My husband and I had 3 days and were desperately in need of a quick getaway. Jennifer highly recommended the Omni Grove Park Inn and it did not disappoint. We upgraded to a Club Level room and are so happy that we did. Everything at the resort was fantastic. As is always the case, we needed 2 more days :-) Jennifer is knowledgeable and always has recommendations and advice, and is NEVER pushy. She speaks from the heart and I value that immensely. I will continue to book getaways and vacations with her because we work too hard for our money to leave the little time we get away, to chance.
Recommended
Great service as usual
By: Jeff
Reviewed on: 14 Oct 2016
Jennifer, as usual, was on top of all the details in the planning and carrying out of our trip.
Recommended
Perfect trip
By: Storkel
Reviewed on: 07 Oct 2016
Jennifer provided a wealth of information about areas that we were not familiar with. Her suggestions were spot-on, and all reservations and plans went off perfectly. She is our go-to person when planning any trip!
Recommended
Expert, knowledgeable advisor.
By: No nickname.....
Reviewed on: 15 Oct 2016
We always enjoy working with Jennifer.....however, due to Hurricane Matthew, our trip had to be cancelled!
Recommended
The Pro
By: Frogman
Reviewed on: 28 Oct 2016
Aside from knowing her properties extremely well, Jennifer is a master at dealing with the peccadilloes of the airlines. She recently got me thru one last minute cancellation followed by a missed connect. Her relentless struggle for her clients is very much appreciated and I returned home after an exhausting trip glad to have had her on my side. Thanks Jennifer
Recommended
Highly recommended agent....
By: Oldskigirl
Reviewed on: 14 Nov 2016
Jennifer planned a perfect trip for us to Italy. In fact, it was my dream trip. She planned everything right down to the sightseeing tours. It was about 3 weeks, included two different cruises, plus another couple on one of the legs of the trip. Jennifer knew my passion for Italy, particularly the Amalfi area, so she recommended and worked with Azamara Club Cruises as well as a local tour company to plan the perfect time for us. Unfortunately, we had to cancel because of an illness.Many travel agents would have emailed me the travel insurance forms and said, "good luck". If you've ever filled one out, you know what I mean. Not Jennifer. She worked with me, even reviewed each of the insurance forms (there were three of them) with me line by line over the phone before I sent them in. I got back every penny from all three policies, including airfare!!! I have worked with Jennifer many times in the past. I love talking with her about travel; her recommendations are great.
Recommended
Best in the business!
By: Brandon912
Reviewed on: 02 Dec 2016
I don't travel anywhere in the world without Jennifer's stamp of approval! In all these years she has never let me down!!!
Recommended
Amazing resort
By: JacJac
Reviewed on: 20 Dec 2016
Jennifer has the patience of a saint. Even I didn't think we would find what we were looking for in the Caribbean. She did not give up on us until we found what we were looking for. The Round Hill resort is by far the most exclusive and high end resort we have been to, and we have been to some really nice places. The staff was wonderfully pleasant and aimed to please. The virtuoso amenities afforded us an upgrade to a villa which came with a private pool and 2 attendants who catered to our every whim. That was such a nice surprise! Breakfast made to order in our room every morning. My only disappointment was the quality of the beach. This was not the white baby powder sand that we are used to. So much so, that we only went into the beach once for about 5 minutes. We swam in our pool a lot! Though the water was crystal clear, it looked like a dark green color; again, not the crystal turquoise waters we are used to. Otherwise, I highly recommend. Spectacular resort!
Recommended
Always an expert!
By: Swann2017
Reviewed on: 06 Jan 2017
Always the true professional.
Recommended
Another Good Trip
By: SAVGolfer
Reviewed on: 26 Jan 2017
I have always enjoyed working with Jennifer. She has good suggestions and checks things out quickly when you ask questions. Everything was booked as we discussed - no surprises. Cruise line called 2 days before cruise to change our arrival time. Jennifer looked into it for us. Time was, in fact, delayed. We boarded quickly and smoothly.
Recommended
Willing to go beyond normal !!
By: Florida Wilsons
Reviewed on: 27 Jan 2017
Great to work with. You request it and she answers and makes it happen..... even special requests. Follow-up and follow-through.
Recommended
Nice job
By: G and G
Reviewed on: 14 Mar 2017
Thorough and anticipatory
Recommended
Another great trip....
By: SavGolfer
Reviewed on: 26 Mar 2017
Very easy. She is always available for an email discussion or a phone call, and if she won't be around for that, she tells you ahead of time. She has a good feel for my likes/dislikes and hasn't steered me wrong yet.
Recommended
Turks and Caicos
By: Leanne
Reviewed on: 02 Apr 2017
Jennifer is great to work with! We have used her on many trips. This was one of the shortest, a week away for our 25th wedding anniversary. There was a bottle of champagne waiting for us when we arrived! She is always helpful and knowledgeable. On one trip overseas my husband ended up in the hospital. Jennifer was my lifeline! Got us home early, got us refunds where she could, and helped me sort the paperwork for the trip insurance. Above and beyond!
Recommended
Jennifer
By: Joyce
Reviewed on: 07 May 2017
Easy and rewarding. Good woman. Very helpful. I like Jennifer.
Recommended
Carefree and Amazing Honeymoon!!
By: Cameron and John Black
Reviewed on: 22 May 2017
Jennifer was amazing to work with she made booking our St. Lucia Honeymoon a breeze. She suggested a number of places to stay on the island but we were adamant on Sandals which she said was fantastic and it was. Jennifer kept in touch with us and got us all of our travel documents and set up car service for us for when we got back home which was so nice after a day of traveling. She also helped me surprise my new husband with a surprise helicopter ride once we arrived on the island which was so much fun and allowed us to skip the hour and a half car ride. We will be using Jennifer for all of our future trips as she just made life so much easier when traveling.
Recommended
Jennifer is the best!
By: Bulldog
Reviewed on: 23 Jun 2017
A pleasure as always. No detail was too small. Could not have asked for any better planning. A true professional!
Recommended
Our trip to Croatia and Montenegro
By: Jeff & Kathy
Reviewed on: 02 Jul 2017
As usual, our experience working with Jennifer was outstanding.
Recommended
Practically Perfect in every way
By: Storkel
Reviewed on: 15 Jul 2017
Jennifer is superb.
Recommended
Baltic Cruise on CELEBRITY
By: Paul & Penny
Reviewed on: 23 Aug 2017
FANTASTIC!!! We can't say enough good things about Jennifer's service, knowledge, professionalism and attention to detail. Let us just say that EVERYTHING was handled perfectly and we had the best cruise of our lives (and we have cruised A LOT). It was our 50th wedding anniversary and wonderful .. in a large part due to Jennifer's planning and suggestions. Thank you!
Recommended
Spectacular Trip
By: Bish
Reviewed on: 27 Aug 2017
After a couple of stumbles with others in the agency, we landed with Jennifer Hicks. She picked up the ball and completed the planning for our spectacular trip to Alaska.
Recommended
Jennifer
By: Jobi
Reviewed on: 27 Aug 2017
Jennifer was very helpful and aware of unforeseen trouble spots
Recommended
Jennifer Hicks Review
By: Walter
Reviewed on: 11 Sep 2017
wonderful. couldn't have been better
Recommended
Travel Pro
By: Drew
Reviewed on: 16 Oct 2017
Jennifer always does a marvelous job,extremely knowledgeable professional.
Recommended
Absolutely the best...
By: Ali & Niki
Reviewed on: 29 Oct 2017
Jennifer is hands-down the best travel agent in the world. I will not go anywhere unless she plans and orchestrates it. She listened to what was important to us then gave us choices, and then made it the absolutely most special trip it could've been. We are so grateful for her. Thank you from the bottom of our hearts.
Recommended
Working with Jennifer's
By: Meredith
Reviewed on: 27 Dec 2017
She is knowledgeable,super organized and keeps us on track
Recommended
Love Jennifer!
By: Leanne
Reviewed on: 04 Jan 2018
Jennifer is always great to work with. She listens to what you want, offers different options, and seeks alternative solutions.
Recommended
Ft Worth
By: Maureen Ft. Worth trip
Reviewed on: 26 Feb 2018
Absolutely the best!!
Recommended
Slick
By: G And G
Reviewed on: 24 Feb 2018
All details taken care of seamlessly. Great job
Recommended
Kenya
By: Zinnia
Reviewed on: 20 Mar 2018
Awesome! Great attention to detail and communication.
Recommended
Avoid big ships....
By: Dawn
Reviewed on: 10 Mar 2018
Great. She is always a pleasure, very helpful, informative and takes care of anything I need relative to the trip.
Recommended
Puerta Plata Casa Colonial
By: Kay
Reviewed on: 23 Mar 2018
Jennifer has become my travel angel. I sent her a list of criteria and asked her to find a place that met the criteria. Within 12 hours, she sent me 4 options that not only met my criteria but also reflected my preferences for "out of the ordinary" hotels. I selected Casa Colonial. It was a quiet, elegant sanctuary amid a sea of loud inclusive hotels. Even more special was the warmth of the owners, the staff, and other guests. I felt like I was spending a holiday in the home of a wealthy family member - just the right amount of privacy and interaction. Once again, Jennifer knew exactly what I was looking for beyond my list of criteria. Thank you, Jennifer.
Recommended
Our cruise
By: Whatever.
Reviewed on: 16 May 2018
She was always professional and helpful.
Recommended
Crusin/ Fun...
By: Dawn L
Reviewed on: 11 May 2018
I love working with Jennifer. She always has time for me and my many questions. Everything she planned for this trip came off perfectly from check in at port to disembarkation. I loved the cabin and the Butler! It's good fun to talk with Jennifer about different ports, places to visit and things to do.
Recommended
Jennifer Hicks
By: Jeff
Reviewed on: 09 Jul 2018
As usual, it has been a pleasure working with Jennifer. J.M. Ignatoff, MD
Recommended
Very helpful
By: Carol Ruth
Reviewed on: 31 Jul 2018
Jennifer was most helpful in making all the arrangements for us, where to stay, etc. we had a great time. And she even sent flowers to our room.
Recommended
survey
By: gary
Reviewed on: 13 Aug 2018
very available & helpful
Recommended
Jennifer is always the best!!
By: Rusty
Reviewed on: 02 Sep 2018
I have worked with Jennifer for over 20 years now and have always had great trips and great service. She is amazing at putting complicated trips together with all the right amenities. We will continue to use her as long as she is willing to with with us!!
Recommended
Viking
By: Drew
Reviewed on: 12 Sep 2018
Jennifer is excellent ,she follows up,knowable and extremely professional
Recommended
Best Trip Ever!
By: Michelle
Reviewed on: 10 Oct 2018
Jennifer is super knowledgeable and arranged for us to see the "Best of Paris" in a very short time!! It was truly a remarkable trip! Thank you so much for all your expertise and hard work!!!
Recommended
Barcelona cruise
By: Ken
Reviewed on: 03 Oct 2018
Excellent! Great experience.
Recommended
Rocky Mountaineer- working with Jennifer was delightful as usual.
By: Jeff
Reviewed on: 15 Oct 2018
Jennifer did a marvelous job setting up this trip. She was very attentive to our requests.
Recommended
Four seasons
By: Drew
Reviewed on: 31 Oct 2018
Jennifer is extremely professional and gets things done
Recommended
SavAnnah-Tucson-Sacannah
By: G & G
Reviewed on: 18 Dec 2018
Jennifer is the best. She takes care of every detail perfectly. When we travel we never have anything worried about.
Recommended
As usual, the absolute best ...
By: Connecticut Wanderers ...
Reviewed on: 13 Mar 2019
Working with Jennifer, as usual, was the best. She anticipates every need. She handles any issue. All we have to do is travel. We can't imagine traveling without her. Hold on to her and treat her well!!!!!!!! She is what makes Four Season Travel so special for me. Thank you!
Recommended
Fla
By: Drew
Reviewed on: 11 Mar 2019
Working Jennifer is always professional and never any issues,
Recommended
Disney Cruise
By: Carol
Reviewed on: 11 Apr 2019
She is always helpful. Thanks Jennifer!
Recommended
Touring in Rome
By: Ron and Jane
Reviewed on: 05 May 2019
Jennifer arranged tours of the Vatican (museum, Sistine Chapel, Basilica) and a your of the Coliseum. All was flawless and the tour company excellent. As usual, Jennifer was thorough and made our time in Rome an excellent experience. Thank you Jennifer!🙌
Recommended
Smooth, fun trip
By: Skigirl
Reviewed on: 19 May 2019
Good working with Jennifer. Easily available and she checked on all my questions and concerns.
Working with Jennifer Hicks, you will have access to:
- An experienced travel guide whom you can rely on before, during, and after the trip
- Exclusive luxury resorts and properties
- Once in a lifetime experiences
Explore with the Best
Virtuoso Advisors are constantly pushing the boundaries in unique travel experiences.
Alliance programs are unique tailored experiences exclusive to travelers working with Virtuoso Travel Advisors.
learn more
United Kingdom
Italy
Czech Republic
Laos
South Africa
France
Thailand
Vietnam
Cambodia
Mexico
Costa Rica
United States - All
New Zealand
Saint Lucia
Ireland