Sandra Keeso-Hall
Mississauga, ON Canada
Travel Specialties
Interests
Adventure
Food & Wine
Escorted Tours
Ocean Cruising
River Cruising
Selling Travel Since
1977
My Background
I graduated from Fanshawe College with a Travel & Tourism degree 1977. I worked at DAA International Travel Dept in London, ON until I moved to Toronto as a Station Manager with Great Lakes Airlines. In 1980 I moved to Vancouver B.C. and worked with Great West Holidays a ski tour operator. My next stop was in Toronto as Operations Manager with Thomson Vacations until 1986. In 1994 we purchased a Cruise Holiday Travel store - and in 2006 we joined Vision 2000 Travel.
Places I Have Traveled
Reviews and Recommendations for Sandra Keeso-Hall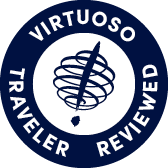 Virtuoso Verified Traveler
All reviews are from confirmed guests sharing exclusive insights
Sort reviews by
Recommended
Highly recommend Sandra
By: memb
Reviewed on: 19 Sep 2013
Sandra came highly recommended to us and she has consistently delivered excellent service. Sandra has planned many holidays for us; she is knowledgeable about destinations, even those a little more obscure, and she is highly organized and proactive. Perhaps most importantly Sandra is a pleasure to deal with personally and I highly respect her skill and knowledge in the industry.
Recommended
Exceeded expectations!
By: Dani
Reviewed on: 19 Sep 2013
A perfect experience from start to finish on our Seabourn Cruise. Loved the Virtuoso shore excursion in Corfu! Thank you Sandra!
Recommended
The Best
By: GoSouth
Reviewed on: 16 Oct 2013
Sandra has booked many of my trip and she is the best to deal with. Sandra is very Knowledgeable and thinks of every detail. I will and do recommend Sandra to my friends and family.
Recommended
ok by me
By: happycampers
Reviewed on: 24 Nov 2013
We have dealt with Sandra since 1994.In the recent decade we have made ae leasr one trip a year and she has made arrangements for us If problems arise she doggedly pursues our interests until a fair resolution is reached. A joy to work with. If some sort of action is needed or information sought one can always get a fast response When we wish to see the world our first step in the planning process is CALL SANDRA. What more needs to be said.
Recommended
By: Not provided
Reviewed on: 22 Nov 2013
We have used Sandra for all our curises in the last 10 or more years and have recommended her to our friends. We always know she will arrange everything the way we like it.
Recommended
By: Doc
Reviewed on: 23 Nov 2013
I certainly do recommend Sandra to anyone mentioning travel. She is skilled in all things connected with going anywhere, with the added bonusof being most pleasant, and especailly patient with our many quesions. Everyone should call Sandra !
Recommended
Very Highly Recommended
By: BarbCJ
Reviewed on: 25 Nov 2013
Sandra looks after all my travel and never disappoints me. She looks after every detail and I don't have to worry about anything.
Recommended
Highly recommended
By: Al
Reviewed on: 13 Dec 2013
Sandra is the best travel consultant we have ever had - in over 40 years of travelling. She is creative, proactive and has an excellent ability to communicate most effectively. I have recommended her to several fellow travellers and we look forward to the next trip booked by Sandra.
Recommended
We love using Sandra.
By: Kim4
Reviewed on: 01 Jan 2014
Recommended
highly recommended
By: john73
Reviewed on: 18 Feb 2014
Sandra appears to be very efficent
Recommended
The best !
By: Jonnybee
Reviewed on: 07 Mar 2014
Recommended
Highly recommended
By: Mere
Reviewed on: 02 Apr 2014
As usual Sandra planned the perfect holiday for us. She is highly knowledgeable and a pleasure to deal with.
Recommended
Oceania cruise on Black Sea
By: John
Reviewed on: 20 Oct 2014
Although some of the Ukraine ports were cancelled by Oceania due to the political situation we did enjoy the ports we visited. The service on the ship was outstanding and the ship itself (Riveria) is beautiful. Our travel agent Sandra Keeso-hall did a great job of organizing several tours and was always available on the cruise to look after any issues. She also got groups together for some fun dinners.
Recommended
Excellent trip
By: Franjer
Reviewed on: 04 Jan 2015
Our trip was wonderful. From the beginning when Sandra worked with us to make the arrangements to the very end It was excellent. The hotel, food and service people were all great. We would recommend our agent and the hotel to our friends.
Recommended
Expert friendly service
By: Jerry
Reviewed on: 08 May 2015
All arrangements were made and went through without any trouble. Sandra did a great job.
Recommended
Outstanding Service
By: Denny
Reviewed on: 19 Jun 2015
Travelling with Sandra is travelling made easy. Every detail is professionally taken care of. As long as Sandra is in the travel business, we will continue to book and travel with her.
Recommended
Viking Portugal river cruise top drawer
By: Tasky
Reviewed on: 07 Oct 2015
Everything went smoothly. Portugal is one of the best European Countries we have visited. Love the small new ship and how it is configured.Check in and out easy and very attentive friendly staff. Side tours well handled and informative.Great tour guides Only issue with Viking is that they will not let you upgrade their included air portion.The Rouge flight going over was grim.No leg room and very little movement in seat back.Breakfast was an awful piece of stale cake,Coming back was regular large Air Canada plane with complimentary drinks and two meals.It felt like business class compared to Rouge This is not Sandra's fault since she tried many times but was able to get us advance seat booking for which we are grateful
Recommended
very friendly and expert service
By: ron20
Reviewed on: 23 Nov 2015
this trip was one of the most relaxing we have had in many sailings with Silversea cruises, but the most enjoyable excursion was the one organized by Virtuoso to the vineyard and farm in Tuscany, the weather was perfect 22 deg and sunny for the whole cruise and the sea was so calm it was unbelievable. Also the cars and hotels organized by Sandra were exceptional and the two young ladies from Virtuoso, Sharon and Karen were very pleasant and helpful throughout the voyage, but all of this is the standard treatment we have come to expect on the many cruises we have booked thru Sandra and hope to have a few more in the near future.
Recommended
Seamless service
By: Shevi
Reviewed on: 22 Nov 2015
Sandra booked our hotel, arranged for special services and had a lovely treat in our room when we arrived. We would not hesitate Sandra as an agent - her attention to details is so appreciated!
Recommended
Sandra Keeso-Hall
By: Blackie
Reviewed on: 04 Jan 2016
You as always, Sandra's arrangements were perfect. Wish airlines (all) would enforce cabin luggage limits. It IS ridiculous what is allowed in the cabin.
Recommended
Thanks Sandra You're The Best
By: BarbCJ
Reviewed on: 18 Jun 2016
My husband and I celebrated our 25th wedding anniversary by going on a 12 Night Mediterranean Cruise. Thanks to Sandra our trip was outstanding right from the time of booking to reminding me to check in online with the airlines. All our ports of call were run and very relaxing we did everything we wanted to do and see. Absolutely loved the sea days as well.
Recommended
Hawaii high
By: Trend1
Reviewed on: 07 Jul 2016
Went to Oahu for our son's wedding at Turtle Bay, it was a wonderful setting and nice hotel and beach. It is costly to get to and takes and hours drive. We then traveled to Maui and the Four Seasons. This is heaven on earth. Not supper commercial area but close enough to shops and other hotels if you want. There is nothing they will not do for you and they are very gracious doing it not pretentious. Rooms, pool,beach,all excellent. Food was good with minor issues that were quickly corrected. Yes it is high priced but worth every penny nothing is too much to ask. They have refreshing mint lemonade in lobby, sunscreen in different strengths at pool and come by with treats and ice water all day. Can not wait to save up and return. Oh sights on Maui and very nice especially the snorkelling and road to Hana.
Recommended
Always a perfect trip with Sandra
By: Kathy
Reviewed on: 26 Sep 2016
My St. Laurence river cruise with Seabourn was smooth sailing with Sandra's planning. All documents arrived well ahead of departure and that alleviated any stress. Sandra always answers questions immediately and I always have a few. She provides expert service. I look forward to planning another cruise with Sandra in the near future.
Recommended
Our celebration
By: Ron and shirley
Reviewed on: 04 Nov 2016
We had a most successful holiday and celebration of our 60th wedding anniversary, thanks to you and Sandy from Botique Escapes. The cabin crew decorated our suite while we were at our dinner (I will send you some photos) and the Andrea Bochelli concert was great. We met some wonderful people on board and this just added to the wonderful cruise, and on the way home the cabin crew on British Airways first class made the flight something to remember. Our kids bought us a meal in the La Champagne dining room prepared by the Relais & Chateau Chefs on board, which was one of the tastiest and most satisfying meals we have ever had. Again thank you for all the effort you put into making our trip so successful. Ron.
Recommended
Travel agent and host EXTRAORDINAIRE!!
By: kathy
Reviewed on: 07 Nov 2016
We travelled to the Peruvian Amazon with Sandra and her husband,Nigel. This is our second time travelling with them and this trip just confirmed our imrpressions from our first trip with them to Istanbul and Venice - wonderful. This trip had some hiccups as a result of mechanical malfunction, resulting in some significant changes in plans. Sandra met every problem head on and solved each problem in a quiet and efficient way. I strongly recommend travelling with Sandra and Nigel. No matter what happens, you will have a fabulous time!
Recommended
20th Anniversary a big hit
By: SueZ
Reviewed on: 05 Dec 2016
The jazz Cruise was great! Music was the best and flight and connections to and from ship were well organized and problem free. Things that the organizers had no control over like long lines at check-in and rain on beach days took away from the total experience but that wasn't anything that could have been foreseen. Memorable trip! Thanks to all.
Recommended
Another solid recommendation!
By: Dani on the go
Reviewed on: 15 Dec 2016
Once again Sandra knew exactly which company to book for us. Her choice was outstanding and our trip memorable.
Recommended
Excellent
By: Vla
Reviewed on: 12 Feb 2017
Easy and no worries for the trip it was my easy trip of my life I have bad experience with other agencies like connection and destination
Recommended
Positive Experience
By: Anonymous
Reviewed on: 27 Feb 2017
Booking a last minute cruise, Sandra was "on it".....even though she was busy with a personal move and holiday......so that we could have the shore excursions, dinner reservations, and Stateroom accommodations we wanted. It was much appreciated. We would definitely recommend her to friends.
Recommended
Cuban Cruise
By: sharon
Reviewed on: 27 Feb 2017
Sandra was extremely helpful. Since I was travelling by myself, I had a number of questions and concerns and Sandra addressed all of them and on a very timely basis; even replying when she herself was away. I will be sending an email to her to let her know how I enjoyed my trip.
Recommended
Excellent Experience!
By: 123
Reviewed on: 28 Feb 2017
Working with Sandra was a great experience. She quickly sent us options and when we wanted something a little different, she was very fast in sending new great options. Everything was very organized and sent to us in a timely manner. Resort we went to was perfect and we could not have found it without her!
Recommended
Personal service at its best
By: CC
Reviewed on: 09 Mar 2017
Sandra was extremely helpful. From our first inquiries into various cruise lines to providing last minute assistance before boarding our ship. There was no item too big or small and she was always very prompt in finding answers.
Recommended
Carribean Cruise
By: Mama Bear
Reviewed on: 04 Mar 2017
Great. Very responsive and helpful.
Recommended
Patagonia, Machu Picchu and Iguazu Falls
By: Gisele
Reviewed on: 07 Apr 2017
Very pleasant. Sandra was very helpful with advice on choosing cruise ship, insurance,air travel etc. As a result, we had a very enjoyable trip.
Recommended
Punta Cana 2017
By: BarbCJ
Reviewed on: 22 Apr 2017
Sandra is and always has been an absolute pleasure to work with when booking our travel. Sandra always has our best interest when we are planning our vacation.
Recommended
Working with Sandra
By: Sweetie
Reviewed on: 27 Apr 2017
Responsive, helpful - a pleasure to deal with
Recommended
Vegas
By: B Cotter-Jones
Reviewed on: 14 Jun 2017
Working with Sandra is always a good experience. Sandra recommended the Vdara Hotel in Vegas for us. The Vdara is a non-smoking hotel that was perfect for my husband and I. The location of the hotel was also perfect because it was in the middle of the strip and close to everything. I would recommend Sandra for all your travel needs.
Recommended
excellent
By: mk2
Reviewed on: 23 Jun 2017
Super assistance with planning and queries.
Recommended
Planning
By: Bernie
Reviewed on: 29 Jul 2017
She worked hard and was fully responsive to our needs.
Recommended
Danube Cruise
By: Kathy
Reviewed on: 17 Sep 2017
Sandra is wonderful. She is always helpful and pays careful attention to detail. Her suggestions are always excellent. On this trip, we encountered difficulties with the airline booking, difficulties caused by the airline, not Sandra. And we were 6 hours late arriving in Frankfurt because of the airline which meant we missed our connecting flight in Frankfurt. Sandra was at the end of the email throughout, helping to solve problems. We have recommended Sandra to good friends who are now using her agency exclusively.
Recommended
Nashville
By: BarbCJ
Reviewed on: 30 Sep 2017
Working withy Sandra is always a pleasure and makes our vacation worry free.
Recommended
very good
By: senator
Reviewed on: 08 Oct 2017
every helpful and informative
Recommended
Cruising to Madeira
By: Jazz Fan
Reviewed on: 04 Nov 2017
Working with Sandra was, as has been for many years, a delightful experience. She is professional, attentive to detail and very tuned in to each client's needs and preferences. We always feel confident that she has looked after us well and in such a friendly manner.
Recommended
South East Asia
By: JJ
Reviewed on: 13 Nov 2017
Meticulously planned, efficient, and professionally managed. Always available to assist if needed. Great host !
Recommended
Vietnam and Cambodia
By: Al
Reviewed on: 13 Nov 2017
Sandra met all of our expectations and was intuitive to our needs. We would travel with her again anytime.
Recommended
Punta Cana
By: BarbCJ
Reviewed on: 20 Nov 2017
Sandra is always the best to work with. Sandra always makes sure that I have all the travel document require for our trip and makes our travel easy.
Recommended
Happy with Sandra. Not happy with HAL.
By: Michel B
Reviewed on: 30 Jan 2018
Sandra was amazing to work with in every sense of the word. She was helpful, knowledgeable, and a very lovely person. She answered all my emails. Now, as a consequence of a very bad cruising experience caused by HAL, Sandra is helping me deal with HAL head office and trying to get me a fair compensation. The cruise was a disaster from beginning to end all because of the in competencies of HAL. More information about this is available upon request.
Recommended
January 2018
By: Puffin
Reviewed on: 11 Feb 2018
I worked with Craig who works with Sandra - very happy with both of them!
Recommended
Very attentive to our needs
By: Shevi
Reviewed on: 11 Mar 2018
Sandra is great to work with and addresses all details for our trips.
Recommended
Excellent service and care
By: Lucy
Reviewed on: 30 Mar 2018
It was wonderful working with Sandra. She helped us choose our cruise and then ensured that all arrangements for it were made successfully, including getting the exact cabin we wanted and finding a hotel in Abu Dhabi for the day that the cruise arrived back there. We will definitely call Sandra again to help us with our next cruise and we enthusiastically recommend Sandra to others!
Recommended
Also luxury Resort
By: Warren
Reviewed on: 03 Apr 2018
Working with Sandra was an excellent experience. She was very knowledgeable about the resort, handled all the issues that came up, and we relaxed and enjoyed our holiday.
Recommended
CUSTOMER SERVICE PLUS!
By: RAV4RA
Reviewed on: 15 Apr 2018
Sandra was recommended to us by a long time travel advisor and friend and her assurances for Sandra's excellent service were certainly met. Even a last minute "glitch" was handled effectively and quickly despite Sandra being "out of office". Have already recommended Sandra to many of our travelling friends as a source of excellent customer service.
Recommended
Caribbean Cruise
By: BCJ
Reviewed on: 15 Apr 2018
Sandra is my go to girl when booking my travel. Her experience with cruise vacation is very valuable and helps me when making my travel plans.
Recommended
Wonderful Travel Advisor
By: Edna
Reviewed on: 14 May 2018
I would highly recommend Sandra as your travel advisor. I have been working with Sandra for many years now to plan my cruise vacations. She is very responsive whenever I have an idea or questions and is always prompt in returning calls or emails. She is on top of all the payment deadlines to make sure nothing gets missed. She is always willing to look for ways to keep my costs down, yet meet all my needs.
Working with Sandra Keeso-Hall, you will have access to:
- An experienced travel guide whom you can rely on before, during, and after the trip
- Exclusive luxury resorts and properties
- Once in a lifetime experiences
Explore with the Best
Virtuoso Advisors are constantly pushing the boundaries in unique travel experiences.
Alliance programs are unique tailored experiences exclusive to travelers working with Virtuoso Travel Advisors.
learn more