Travel Specialties
Interests
Beach & Sun
Festivals & Events
Culture, History & Arts
Nightlife
Sports & Outdoors
Destinations
Chile
Argentina
China
France
Greece
Selling Travel Since
1977
My Background
I began my career in travel in 1977 when I joined Paul Klein Travel Service and have been with the company since then.
Born and raised in Southern California, growing up in the Orange County area, two basic internal instincts of mine are beach and the outdoors.
Opera is a passion of mine and I have enjoyed performances in Vienna, Verona at the 2000+ year old outdoor Arena, Paris, London, Buenos Aires, Bayreuth (Germany), Sydney, New York City, Prague and Budapest to name a few.
My personal travels and connections with hoteliers and various suppliers worldwide allows me to offer my clients local and authentic experiences. A trip with lasting memories of these experiences is what I strive to bring to every client
Places I Have Traveled
Reviews and Recommendations for Russell Wagenaar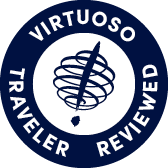 Virtuoso Verified Traveler
All reviews are from confirmed guests sharing exclusive insights
Sort reviews by
Recommended
Wonderful
By: Alps Climber
Reviewed on: 11 Oct 2013
Our hiking trip to the Swiss and Italian Alps was fabulous. As always, Russ took great care to ensure that our trip went smoothly. Russ Wagenaar has been our travel adviser for many years and we will continue to use his excellent travel services.
Recommended
Highly Recommended
By: Stew at the piano
Reviewed on: 02 Dec 2013
Mr. Wagenaar's planning for our extensive trip through Vietman, Cambodia, Laos, and Taiwam was outstanding. Every detail was covered effectively for this extensive, many faceted trip. Recommended facilities were excellent. We will recommend Russ Wagenaar to any person or group who wants to work with a knowledgeable, experienced and effective travel agent.
Recommended
The Best Travel agent EVER!
By: Daisy
Reviewed on: 25 Nov 2013
Russ is very talented and creative. He totally "gets it" and we can really trust his opinions. He always is straight forward and doesn't pretend to know about something when he's doesn't! After more than two decades of working together, we think we will have to stop traveling if he ever retires!
Recommended
Excellent!!!
By: Ellie
Reviewed on: 09 Feb 2014
Only a few days into our trip.  But, working with Russell Wagenaar to plan this vacation was so easy.  I sent an email to Paul Klein travel and Received an immediate response from Russell saying he would be happy to help me make any travel arrangements. He  has been working on this month long trip for me for many months.  He made many wonderful suggestions and was sure to plan each detail perfectly.  From flights to car rentals to wonderful hotels in 5 cities, his attention and expertise has been invaluable.  Many thanks to Russell for a trip to remember.  
Recommended
Extremely helpful
By: Kd
Reviewed on: 06 Mar 2014
Russ is fantastic.  With his expierence and knowledge in the travel business he always has great ideas for me and my family.  He is always patient and very through.  I have referred many cleints and friends to Russ and Paul Klein Travel and have received extremely complimentary feedback about their expierence.
Recommended
a few glitches
By: julie
Reviewed on: 18 Mar 2014
We stayed for four days at The Boulders in Carefree, Arizona. It is a beautiful place and the rooms were very nice.  A few quibbles:1.  We were entitled to a $100 resort credit on the virtuoso package and when we checked out, they had not applied it.  After we told them, they adjusted the bill.2.  Russell had told us that we had a $40 breakfast credit but the sheet they gave us at check-in only said complimentary breakfast.  We were over $40 most days because the buffet was $19 and they charged $4.75 (!) for an orange juice (not included in the buffet).  One day they rang up breakfast as lunch and charged us for it.Russell had a fruit plate for us on arrival--it consisted of one apple, one pear, one strawberry, 2 small grape clusters, and 4 walnuts just sitting on a plate.  It was sort of embarrasing and I'm sure it was not cheap.  There was also a bottle of mineral water next to it which seemed a strange thing.
Recommended
Highly Recommended
By: Marv
Reviewed on: 02 Apr 2014
Russell was incredible booking my travel plans during a very difficult time when I had to bury my father. Thank you Russell for everything!!
Recommended
highly recommend
By: Not provided
Reviewed on: 08 Apr 2014
Russell did a great job setting things up
Recommended
Highly recommended
By: Sabrina123
Reviewed on: 01 Jun 2014
Russ arranged our Helsinki visit. We stayed at Hotel Haven, which does not look that amazing from the outside, but the room is comfortable, the bed is amazing. The hotel staff are friendly and helpful, and an excellent breakfast is included. The hotel is located right near Market Square. We can explore Helsinki by foot to most places, with excellent restaurants and roadside cafés nearby. We are only a short ferry ride away to Suomeloina and Talin.  We did not have time to make use of the hotel's gym or spa facilities. Russ always recommends excellent hotels for places. This was again an excellent recommendation! Thank you.
Recommended
Extremely efficient and helpful
By: SAR
Reviewed on: 12 Sep 2014
I have used Russel Wagenaar as my travel expert for several decades. He has always provided timely, very efficient, and friendly service and general advice. Often he finds appropriate travel schemes that are superior to the one I originally asked about. Overall, dealing with him is always a pleasure. SAR
Recommended
Great Service
By: Alan
Reviewed on: 29 Sep 2014
Russ did a terrific job; provided excellent advice, was very responsive and voluntarily suggested creative ways of doing things. Would definitely would use or recommend Russ to anyone.
Recommended
Ceelbrating 25 Wonderful Years at The Savoy, London
By: Barb25th
Reviewed on: 02 Dec 2014
My husband and I just returned from a wonderful week in London planned by Russ Wagenaar. The Savoy on the Strand had such a buzz going, at all hours! The service was sublime, the recently redecorated room spacious with a wonderful view. The Savoy offers several restaurant options and bars are so busy, you need a reservation! Room service was prompt and excellent. The location ideal, just cross the street and you are in Convent Garden with all the theatres, lovely shops and wonderful little restaurants. Walk across the Thames to Southwick, and you are few blocks from the London Eye, The Globe Theatre, and the Tate Modern. Take a 10 minute stroll west and you are in Trafalgar Square with the National Gallery. A bit further and you can be shopping on Regents Street, or St James Street with all the wonderful clothing shops. We give the trip a "double" thumbs up!
Recommended
Great Service!
By: @GeneCMH
Reviewed on: 25 Sep 2015
Russ is a skilled and agile agent. He was able to arrange this quick and complex itinerary for me with just a couple hours notice. I greatly appreciate his ability to execute and have the right contacts to not only arrange this stay but also workout a valuable package. I definitely recommend his services.
Recommended
Excellent arrangements
By: Jane
Reviewed on: 26 Oct 2015
Russell is imaginative and reliable. I will not use anyone else to plan my travel
Recommended
Incredible response to slight emergency
By: Nicholl1012
Reviewed on: 10 Jan 2016
When I injured my ankle while in the UK, I immediately got in touch with Russ regarding issues I faced on my journey back to Chicago. He was totally responsive and extremely helpful. I highly recommend Russ
Recommended
Expert friendly service
By: Fred
Reviewed on: 05 Oct 2016
Russ provided both wonderful advice as well as great service.
Recommended
Trip to Japan.
By: Jeffrey
Reviewed on: 16 Apr 2017
Fantastic. Trip was wonderful and went off without a hitch.
Recommended
Always Top Notch
By: Rose
Reviewed on: 09 May 2017
Russell has never let me down. Accommodations are always spectacular. Can't wait to book my next trip through him!
Recommended
Napa
By: Luciano
Reviewed on: 05 May 2017
Always an excellent experience! He is very professional and follows through in a timely manner. He always considers the customers' needs and desires when planning reservations.
Recommended
Very good
By: Mary Pat
Reviewed on: 17 Jun 2017
I've worked with Russell on 4 Cunard cruises prior to booking my most recent trip to Cuba. I have never had any problems with Russell or any member of his staff. He will always be my go-to travel agent. I would definately refer friends to him...and I have.
Recommended
Adventures in Cuba
By: Kath
Reviewed on: 17 Jun 2017
Easy! There is a tremendous amount of paperwork and documentation necessary to travel to Cuba, and Russell took me through it step by step. All documents were received in a timely manner. I have utilized Russell's services in the past so I was confident that he would provide professional service, while maintaining a personal touch. I will continue to utilize Russell's expertise for my travel adventures.
Recommended
Ben's Trip
By: Diana Senior
Reviewed on: 05 Jul 2017
Terrific! He was responsive at all hours and tries to address problems if they arise.
Recommended
He's been everywhere!
By: MG
Reviewed on: 18 Jul 2017
Russ has made my travel arrangements for over 20 years for both business and leisure travel. He is a pleasure to work with, and I highly recommend him.
Recommended
Ireland Adventure
By: Bigstick
Reviewed on: 07 Jul 2017
Fabulous trip. Hotels were awesome! Transportation arrangements went off without issue. We'd do it again!
Recommended
Russ
By: Sherryl
Reviewed on: 29 Jul 2017
Russ is wonderful. Efficient, diligent,considerate. Goes beyond expectations. Helpful and knowledgeable.
Recommended
London
By: London
Reviewed on: 17 Sep 2017
Terrific! He has wonderful suggestions and is always available to handle emergencies.
Recommended
Amazing Advisor
By: Sherryl
Reviewed on: 19 Sep 2017
Russ is the best advisor that I have ever worked with and I am happy to recommend him to everyone. He is knowledgeable, efficient, diligent and attentive. I could not ask for more
Recommended
Russell Rocks!
By: Elle
Reviewed on: 22 Oct 2017
Every attention is paid to the details of a trip planned by Russell. Many thanks
Recommended
Always helpful
By: lk
Reviewed on: 23 Oct 2017
He is well informed and uses this information to create a wonderful holiday plan.
Recommended
Highly recommend
By: Sherryl
Reviewed on: 10 Dec 2017
Perfect. Always the best.
Recommended
Excellent Advise
By: leahmlaurie@me.com
Reviewed on: 28 Dec 2017
He understands his clients needs so his recommendations are individualized. He knows a lot about foreign travel and has been to many locations in Europe and Asia.
Recommended
U
By: U
Reviewed on: 15 Jan 2018
Easy and prompt replies to all inquiries
Recommended
Trips
By: P
Reviewed on: 01 Mar 2018
The best I ever worked with handles all questions and changes in a positive manner
Recommended
Reveiw
By: BRC
Reviewed on: 01 Apr 2018
Quite educated on suggestions Russ made for my trip. He knows me well n what my needs are in traveling.Russ always knows my comfort level n keeps my security at hand.
Recommended
Most Helpful
By: Annie
Reviewed on: 24 Apr 2018
Russ continues to be an excellent planner who can be counted on to be there for you. He called me upon discovering my flight was delayed to inquire if I was ok. I was so assured by his calm demeanor that my trip would continue without any problems.
Recommended
Thumbs up for Russ!
By: Raul
Reviewed on: 18 May 2018
Easy. All done by phone and email. We've worked together before and he has a good understanding of the type of trip and service I'm accustomed to. He was prompt and efficient in answering my questions and well informed about trip possibilities and potential issues as well as opportunities I may not have been aware of. I relied on his expertise and he was a true partner in this regard. Very friendly but stil professional.
Recommended
France and Spain
By: Stick
Reviewed on: 13 Jun 2018
Great. His recommendations are spot on.
Recommended
Great service from Russ!
By: Brandy
Reviewed on: 24 Jul 2018
Russ is awesome! He asks great questions, is quick to come back with options and is always timely in getting back to you. He's a great partner when planning travel!
Recommended
Europe
By: Bru
Reviewed on: 27 Jun 2018
Always a pleasure! He is a true professional and has the best interests of his clients at the forefront... never disappoints.
Recommended
France
By: Amelia
Reviewed on: 05 Jul 2018
Fabulous! He knows our needs and idiosyncrasies and covers them beautifully 24/7.
Recommended
Gimme-Fast and Gimme-Cheap
By: Hombre de Acero
Reviewed on: 05 Jul 2018
Russell's a Pro. I had to go to see my ailing Dad, in a Hospital in Long Beach ,CA. My plan was to fly- rent a Car- get to "be" with my Dad. Russell automatically knew to "search"- 2 separate 1-way fares and back, to gain an edge in Price for me to get a MUCH better fare from Chicago to Long Beach CA, on a short 2 day notice/4 day visit.
Recommended
positive
By: bobby
Reviewed on: 09 Jul 2018
Russell has been fantastic over the years
Recommended
San Francisco
By: Diana
Reviewed on: 21 Sep 2018
Terrific. Always extremely knowledgable and helpful.
Recommended
Russ is the best
By: Chad W
Reviewed on: 10 Oct 2018
It's always a pleasure to travel with Russell. We have had nothing but the best service. Every trip we plan, we plan with Russ. Everything about our travel itinerary was accurate and went smoothly.
Recommended
Russ
By: P
Reviewed on: 06 Oct 2018
Awesome, very helpful and patient
Recommended
Italy trip
By: Cre
Reviewed on: 14 Nov 2018
Always a pleasure. He is always accommodating and knowledgeable.
Recommended
Trips
By: P
Reviewed on: 29 Dec 2018
Awesome always there with advice but flexible to our desires
Recommended
London
By: Diana Senior
Reviewed on: 08 Jan 2019
Russ is terrific. He is very detailed and conscientious and finds wonderful special activities for my family. His foreign contacts are outstanding.
Recommended
Russ at Paul Klein
By: Stick
Reviewed on: 06 Feb 2019
As usual Russ's choice of hotel was fantastic.
Recommended
Canyon Ranch
By: Diana
Reviewed on: 20 Mar 2019
He s terrific. Always available to trouble shoot and great contacts and attention to detail.
Recommended
Trip to London
By: Nicholl
Reviewed on: 21 Apr 2019
There is no-one I would rather work with and no-one I would recommend more than Russ. He is so easy to work with and very understanding of my various travel needs. I never go anywhere - national or international - without asking Russ to make the plans. He is the BEST!
Recommended
Springtime in France
By: Springtime in France
Reviewed on: 21 May 2019
It is always a pleasure working with Russ. He always loves stems to what we are looking for and finds wonderful places and people to meet our needs.
Recommended
Italy
By: Andrew M
Reviewed on: 09 Jun 2019
Always very easy to work with Russ.
Recommended
Fantastic service!
By: KWaldo
Reviewed on: 24 Jun 2019
Russell Wagenaar is the best! I was traveling to Dublin in June 2019. I was departing from Chicago to Newark, NJ and then to Dublin, Ireland. My Chicago flight was delayed more than 2.5 hours, which would have caused me to miss my connecting flight to Dublin. While I was at O'Hare International, I was in contact with Russell who scrambled and got me the ONE remaining seat on a non-stop flight to Dublin, leaving later that evening! His dedication and concern for his clients is 100% top notch!
Recommended
Russell Wagenaar
By: MG
Reviewed on: 05 Jul 2019
I've worked with Russ for 30+ years both for business and personal travel. He is incredibly knowledgeable, thoroughly professional, and a joy to work with.
Recommended
Russell Wagenaar
By: Aristeidie
Reviewed on: 08 Jul 2019
Superlative! We've never had a bad recommendation in the many years we've worked with Russ.
Recommended
SoFrance
By: Moose
Reviewed on: 19 Jul 2019
Russ is fantastic to work with down to the last detail!
Recommended
Santa Fe
By: Diana
Reviewed on: 28 Aug 2019
Russ helped immeasurably when I was stranded at O'Hare for 14 hours. My flight was changed multiple times, delayed and cancelled, and Russ kept up on them all day/evening and found me a flight when the AA Club couldn't/wouldn't. He also kept the limo meeting me up to date on my different flight/arrival changes. He was invaluable. And it was a Sunday!
Recommended
Thanks
By: P
Reviewed on: 12 Nov 2019
Excellent job by Russell as always
Recommended
Universal and Beyond
By: Flying Wedge
Reviewed on: 20 Nov 2019
The experience was fantastic!!
Recommended
Great travel guidance!
By: Nora
Reviewed on: 06 Mar 2020
Russ Wagenaar is always a terrific resource in planning trips - I've worked with him before and the latest service he provided in planning a trip to Mexico was fast, easy and terrifically on the mark. Thanks, Russ!
Working with Russell Wagenaar, you will have access to:
- An experienced travel guide whom you can rely on before, during, and after the trip
- Exclusive luxury resorts and properties
- Once in a lifetime experiences
Explore with the Best
Virtuoso Advisors are constantly pushing the boundaries in unique travel experiences.
Alliance programs are unique tailored experiences exclusive to travelers working with Virtuoso Travel Advisors.
learn more
Chile
Argentina
China
France
Greece
Iceland
India
Japan
Jordan
Malaysia
Mexico
Namibia
United Arab Emirates
South Africa
Turkey