Travel Specialties
Interests
Family Travel
Meeting & Incentive Travel
Adventure
Beach & Sun
Escorted Tours
Destinations
India
China
Malaysia
Singapore
Selling Travel Since
1993
My Background
One could say that Caroline Chandra is always on the move. In fact, she's been to, and lived, in all four corners of the world.
Originally from Singapore and Malaysia, Caroline completed her diploma in Hotel and Restaurant Management in Kuala Lumpur, and worked in various hotels, restaurants and clubs throughout Malaysia. During this time, she developed a passion for adventure and discovery while travelling extensively throughout America, Asia, Australia, Central America and Europe. In 1986, Caroline moved to the U.S. -- Philadelphia, to be exact -- where she met her husband Randy. They migrated west to Chicago where they lived for 11 years. Her family, now with two boys Cameron and Luke, moved back to the East Coast six years ago, before settling once again in Chicago. Their second home in Deer Valley, Utah satisfies Caroline's love of the mountains.
In 1993, Caroline secured a Diploma in Travel at Echols International Travel and Hotel Schools, Inc. in Chicago. She worked with Paul Klein Travel for two years, then set out on her own, opening a travel agency. After taking time to raise her family, Caroline is back in the travel business specializing in customized family vacations as they are a great way to reconnect and create lasting memories. Caroline has now develop a wide range of clientele from Corporate to Leisure as well; planning weddings, honeymoons, multi-generation vacations, small groups and much more. She has extensive experience with families and group travel with special care for families who have severe food allergies and with special health condition. Caroline loves working with Teens and always finds ways to make their travel a true adventure!
Caroline enjoys traveling the globe as a Travel Guide and Host, especially with her husband and boys, dining with friends, skiing, music, golf and her active city lifestyle. A full-time travel advisor and a full-time Mom, she volunteers at school and is a member of The Latin School of Chicago Annual Auction Committee and Scholarship Committee teaming with fellow Moms.
Her knowledge of travel, research capabilities, and dedication to customer service keeps her clients happily traveling around the globe!
Places I Have Traveled
Reviews and Recommendations for Caroline Chandra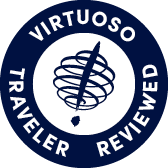 Virtuoso Verified Traveler
All reviews are from confirmed guests sharing exclusive insights
Sort reviews by
Recommended
HIghlly recommended
By: elisak
Reviewed on: 29 Sep 2013
Caroline is amazing! She works so hard to create the best experience for her clients. As I said to her when she responded during our trip "you are our guardian angel". What a pleasure it is to work with Caroline.
Recommended
By: lisafam6
Reviewed on: 11 Oct 2013
Amazing attention to detail, great service, kind and she has so much patience for all of our changes!
Recommended
Highly Recommended
By: Jeckyll
Reviewed on: 29 Oct 2013
Caroline was a pleasure to work with. She offered us many options for our trip at all different price points and was highly responsive to questions and concerns. She had great follow through while we were traveling as several properties indicated that she had phoned them regarding our upcoming stay just prior to our arrival. We will definitely use her again.
Recommended
Excellent arrangements
By: Chandran
Reviewed on: 24 Nov 2013
Our hotel choices were great. Bellasera in Naples is a keeper. Islamarada hotel,even though not the best,was right on the beach with lots of facilities for scuba,fishing and boating. Altogether we had a great time. Many Thanks.
Recommended
Caeoline made it easy!
By: Hilary
Reviewed on: 24 Nov 2013
Our son needed to get on the same flight as his coach and other team members. He was flying without us and his security and safety were of utmost importance. Caroline made the reservation but knew to also include an early boarding feature which would insure he couldn't get bumped if it was overbooked. This is why a travel professional becomes important. I would never have thought about or know that was to be considered and taken care of this early
Recommended
Awesome Trip
By: darian
Reviewed on: 24 Nov 2013
Caroline booked us into the Four Seasons in Las Vegas - a fabulous weekend getaway! The Four Seasons was very upscale and quiet, especially compared to the usual Vegas hotel check-in that is like a convention center! The service was awesome and the special amenities for Virtuoso travelers were really spectacular (and all taken care of by the hotel at check-out). So easy - one email and Caroline took care of everything! Thanks Caroline!!
Recommended
By: Debbie
Reviewed on: 07 Jan 2014
The resort was beautiful & very kid and adult friendly as stated by Caroline. The transfers arranged were flawless. We did have to switch one of our 2 rooms as they gave us King/King instead of King/Double-double. Not sure whose fault. Other room had a rooftop-awesome. They did offer all-inclusive once we arrived. Not sure why they told Caroline they did not.
Recommended
Highly recommend
By: RSC
Reviewed on: 27 Jan 2014
Recommended
Best Agent
By: Lynn B
Reviewed on: 22 Mar 2014
Our filght from Philly to SXM was cancelled.  Caroline quickly alterted us to the issue as soon at we landed.  She gave us several alternatives to get our cruise ship.  Happy to report, with her help we were made it to the ship with hours to spare.  Using a travel agent is the only way to go.  
Recommended
High class weekend!!
By: RSC
Reviewed on: 02 Apr 2014
Las Vegas was awesome. We got upgrade to penthouse suite at Aria!! Nice work.
Recommended
Highly recommend - great job!
By: RSC
Reviewed on: 05 May 2014
Recommended
Awesome trip
By: Darian
Reviewed on: 14 May 2014
Caroline helped us with a romantic weekend in NYC and it was great!  The transfers from airport to hotel and back to airport were effortless and the room that she booked was amazing with a view of St. Pats Cathedral - so great.  Thanks again Caroline!
Recommended
one of the best vacation we ever had
By: COR1
Reviewed on: 23 Jun 2014
 Caroline  did a fantastic job.  All arrangements were perfect and worked like a clock.
Recommended
Great selection of hotels in Africa by Caroline. Job well done!!
By: RSC
Reviewed on: 26 Jun 2014
Recommended
EVERYTHING AWESOME
By: Robbin
Reviewed on: 02 Apr 2015
She planned the perfect trip
Recommended
Really fabulous!
By: Cathy
Reviewed on: 25 Jun 2014
Caroline is VERY knowledgeable and thorough.  She pays attention to details and goes the extra mile to make sure her clients are comfortable, happy and getting what they want from their travel experiences.  Caroline is very accommodating but will let you know if she thinks a particular activity or experience is not for you.  She takes the time to get to know her clients so that she can help them plan trips that will meet or exceed their expectations.  Her expertise and her personal touch set her apart from other travel professionals with whom I have worked.  For this reason, I now work only with Caroline in planning my family's travel.  I didn't think she could top the trip she planned for us to India , but the trip this month to Africa was even better.   
Recommended
As usual everything was great
By: Rsc
Reviewed on: 25 Jul 2014
Recommended
Another great trip!!!
By: Lisa6
Reviewed on: 24 Oct 2014
Another flawlessly planned trip by Caroline. She thinks of everything!
Recommended
Excellent stay in Kuala Lumpur!
By: rsc1
Reviewed on: 04 Dec 2014
Great suggestion by Caroline for stay at Mandarin Oriental in K.L. Excellent service and great location. Thank you Caroline
Recommended
Trip to Italy
By: Rebecca W
Reviewed on: 05 Jan 2015
Caroline did a fantastic job organizing hotels, guides and transportation for our trip to Italy. We were met and escorted at every destination by the capable Pallenberg team who found us often before we saw them. We were spoiled from the attention and had a wonderful vacation. In addition the pre-trip packet of information was really helpful both before and during the trip. We highly recommend Caroline.
Recommended
Excellent!
By: John
Reviewed on: 09 Jan 2015
An excellent trip! A few items worthy of note: - the first resort (Peace Lodge) is in a cloud forest/rain forest transition area and gets rain virtually every day according to the staff (I let them know that I missed that little piece of information in their promotional material...). As such, you can run out of things to do (laying by the pool isn't an option) - the second resort (Pacuare Lodge) is flat out wonderful (but it is in the jungle so it may be a little too "natural" for some people). We thought it was great (the food was wonderful, staff was great, etc.) and would happily return - the third resort (Arenas del Mar) was beautiful but is starting to show signs of being a little run down (housekeeping was just ok, towels were a little "rough" and likely could have been replaced last year, etc.). Food was outstanding. One thing that was missing at all resorts - a gym (something we would have never thought to ask about in this day and age). Very fun time!
Recommended
Best service!
By: LukeC
Reviewed on: 25 Jan 2015
Group flight booking service was excellent. Thank you.
Recommended
Great Orlando Trip
By: Dcampise
Reviewed on: 10 Feb 2015
Caroline booked our Disney and Universal Studios trip and it was great! All the details were taken care of and the rooms were terrific. Even getting stuck in FL because of the blizzard in Chicago was much less hassle because Caroline was able to change reservations for us - all in all, an amazing trip planned by amazing Caroline :-)
Recommended
Always knows where to stay!
By: Cathy
Reviewed on: 31 Mar 2015
Caroline recommended our accommodations in Paris and in Ireland and she hit it right on the head - as usual! The Paris hotel was beautiful, centrally located and didn't break the bank while the castle in Ireland was storybook perfect. Caroline always listens carefully when you explain what you'd like your holiday to be like and she delivers. She even booked a last minute car service when we emailed her on a Friday night - now that's service!
Recommended
Group Vacation to DR
By: RSC
Reviewed on: 30 Mar 2015
Caroline did a fantastic job for our Senior Boys graduating this year along with their parents to Punta Cana. Everything was done perfectly and everyone had a blast!!! Thank you Caroline
Recommended
Scotland
By: Rebecca
Reviewed on: 06 Apr 2015
It was very helpful having Caroline make the reservations for the train. Even though the tickets are available for purchase at the station it was nice to know we had advance confirmation. The Balmoral was a great hotel.
Recommended
The best travel agent!
By: LauraL
Reviewed on: 05 Apr 2015
Caroline always does a terrfic job. She makes our vacations special and easy!
Recommended
EXPERT ADVISOR VERY DETAILED MINDED
By: RSC1
Reviewed on: 16 Jul 2015
CAROLINE TOOK THE TIME TO ADD ALL OUR SPECIAL REQUIREMENTS AND THIS MADE A SMOOTH TRAVEL FOR ALL OF US. EXCELLENT HOTEL RECOMMENDATIONS AND BEST EXPEDITION CRUISE EVER! THANK YOU......
Recommended
Why you should use a travel agent
By: RW
Reviewed on: 27 Jul 2015
We had a really enjoyable vacation in Maine. Russ came to the rescue when our flight was cancelled and took care of the rebooking and managed to eliminate any fees for us to leave the day earlier than scheduled. Please thank him again for us. It reinforced why travel agents add value. You have a great team.
Recommended
Super trip!!
By: RSC
Reviewed on: 27 Oct 2015
As always all went well with our trip. Thanks caroline
Recommended
The Best Travel Agent Ever
By: Laura
Reviewed on: 05 Feb 2016
Caroline makes travel so easy! She is the best I have ever worked with. Goes above and beyond her call of duty. Love her!!!
Recommended
First rate, helpful, friendly service
By: Jax
Reviewed on: 29 Feb 2016
Caroline always makes our travel plans smooth and easy. She takes care of every detail with first-rate attention and friendliness. She is also always available if we have any questions or encounter any difficulties on the trip. I have recommended her to many friends. She is fabulous!
Recommended
Outstanding response
By: Team4
Reviewed on: 01 Mar 2016
Upon arrival to our original hotel, my traveling companions identified many shortcomings. On a Saturday evening and within an hour or so, Caroline had rebooked the remainder of our stay to another hotel and arranged no penalties or fees for the original hotel. The responsiveness and communication were outstanding and the remainder of our stay was wonderful. Thanks for taking such good care of us!
Recommended
Always a good trip with Caroline
By: CAWK
Reviewed on: 28 Mar 2016
Caroline carefully plans trips tailored to individual client desires and needs. I have never had a bad trip planned with her very knowledgeable help and professional expertise. This trip to Germany, Norway and London was no exception - great travel experience for each member of our family!
Recommended
Fabulous Getaway
By: Wanagoback
Reviewed on: 16 May 2016
We had a fantastic trip and would go back in a heartbeat. It was made easy with Caroline's help and I highly recommend her in the future. THANKS!
Recommended
Italy
By: Italy
Reviewed on: 07 Jul 2016
Had one of the best vacations! Italy was wonderful and Caroline as always was a huge help.
Recommended
Last minute flight booked with ease
By: RSC
Reviewed on: 11 Sep 2016
Thank you Caroline for helping me with this last minute flight to Hong Kong.
Recommended
Planned Serendipity
By: SweetRoget
Reviewed on: 06 Oct 2016
Caroline Chandra helped us plan a family vacation to Italy that exceeded our expectations. She did such a great job early on understanding how we like to travel and identifying our style and tastes. She made recommendations and then provided information based on her personal experiences at the hotels, restaurants and sites. Our itinerary was structured to keep us organized but flexible enough that we could double down on what we truly enjoyed and allowed us to pivot when we wanted something altered. It was the vacation of a lifetime. I look forward to asking Caroline to help us on our next adventure.
Recommended
Best Trip to Europe
By: RSC
Reviewed on: 06 Oct 2016
Thank you Caroline for organizing a fabulous group trip with Backroads on AMAWaterways along with all the amazing hotels. We had the best time!
Recommended
Fabulous Planner!
By: SueH
Reviewed on: 09 Oct 2016
Caroline outdid herself on our recent trip to Italy. We stayed at the best hotels in each city, had fabulous drivers and tour guides and we even knew the best spots to eat! We had an inter country airline issue and despite the 7 hour time difference Caroline was accessible and helped get us redirected immediately! Plus she is such a fun personality to work with!
Recommended
BVI
By: Laura
Reviewed on: 05 Feb 2017
Always wonderful . She makes every vacation a pleasure and handles every detail to perfection
Recommended
Incredible India
By: JB
Reviewed on: 11 Mar 2017
Excellent. She is meticulous, responsive, always prepared, and had so many thoughtful, personalized touches over the course of the trip. She is the most outstanding travel professional with whom I have worked.
Recommended
Always a pleasure working with Caroline
By: Cathy
Reviewed on: 13 Mar 2017
I just traveled to India with Caroline for the second time. As usual, Caroline thought of every detail and even changed the standard itinerary where she thought it was not up to the high standards her clients have come to expect. I cannot say enough about Caroline's boundless energy in seeing to it that her client's have an extraordinary travel experience each and every time! This is why I have stopped using anybody else for my family's travel adventures. I am looking forward to a trip planned with Caroline to Russia and Romania in May - I am sure it will be spectacular!
Recommended
Fantastic trip and advisor
By: tlcchicago
Reviewed on: 12 Mar 2017
Caroline took care of all of the logistics for our last trip. It was a very detailed itinerary with lots of travelers and she handled it all expertly and efficiently. Highly recommend!
Recommended
india
By: diana
Reviewed on: 12 Mar 2017
caroline was very easy to work with and thorough. she continously was adding value to our trip with extra excursions and ensuring all aspects were running smoothly. highly recommend.
Recommended
Amazing 10+ day trip
By: Sam
Reviewed on: 13 Mar 2017
Caroline put together an amazing 10+ day trip for 18 travelers, some of whom did not know each other before. That was not an easy feat. She was also able to remember/accommodate people's special needs and desires.
Recommended
CAROLINE ROCKS!
By: Fred
Reviewed on: 19 Mar 2017
Caroline is the absolute best. She is responsive, easy to work with, and fast. I recommend her heartily!
Recommended
Turks
By: Turks
Reviewed on: 24 Mar 2017
Caroline is wonderful she makes all our vacations so easy! Thinks of every detail and is always on top of everything.
Recommended
Alaska trip
By: chandran
Reviewed on: 21 Jul 2017
She is an excellent Travel adviser. She arranges every single aspect of the trip and keep up with changes and updates.
Recommended
Excellent travel agent.
By: diana
Reviewed on: 24 Jul 2017
Caroline is extremely fast and efficient in planning our trips. Always provides several options for air tavel and hotels. Sends pertinent destination information. Quickly responds to emails - she seems to work 24/7 because her responses are so quick and at any time of the day or week!
Recommended
Caroline
By: Millie
Reviewed on: 16 Aug 2017
Very easy and convenient - as always.
Recommended
Trip to Spain
By: Manorgal
Reviewed on: 18 Sep 2017
Caroline is wonderful. This is the second trip she has planned for us and every detail was perfect. The itineraries were full but still allowed for just the right amount of down time. Her plan of starting with a knowledgeable local guide is the only way to go. Afterward, we felt ready to explore on our own. We are already talking about where we might go for our 30th anniversary. We know who we will ask to plan the trip! Thank you, Caroline.
Recommended
excellent travel partner
By: SHyde
Reviewed on: 09 Oct 2017
Caroline is always easy to work with, flexible, knowledgeable, timely and a real advocate should anything go differently than planned/expected. I always feel like she has our best interests at heart and understands where and how we like to travel. She identifies the type of places we would like to stay in each location and always provides great options including tours and dining.
Recommended
Service at its best
By: Team4
Reviewed on: 03 Oct 2017
Caroline does a wonderful job in arranging the itinerary, allowing flexibility for changes, hearing her travelers' input and ideas, and incorporating. Most importantly is her follow through...she is so responsive in addressing any concerns or issues as they arise....even when she is traveling herself on her own personal time!
Recommended
Adviser Review
By: Al
Reviewed on: 10 Jan 2018
She is absolutely fabulous. She is available whenever needed. She is extremely capable of problem solving when problems arrive, as they do in my world. She is patient, creative, flexible, reliable. I would recommend her to anyone with confidence that she would serve them well.
Recommended
Great service
By: lisa
Reviewed on: 12 Jan 2018
I always appreciate how QUICK caroline works. We are a very busy household with 4 children na due can plan an amazing trip quite efficiently with Caroline. Highly recommend!
Recommended
4 perfect days in New York City
By: Voltr016
Reviewed on: 23 Jan 2018
Caroline Chandra is a very attentive and knowledgeable travel consultant. She planned a great trip to NYC that included 2 days of touring and dining in Brooklyn. First of all we stayed at The WIlliam Vale in Williamsburg which was top notch, especially Westlight which is their restaurant on the top floor with great views of Manhattan. The walking tours covered Williamsburg, Dumbo and Brooklyn heights and was both informative and fun. She also made reservations at St Anselms steakhouse and River Café which were both fantastic. We also had a day in Manhattan, which included a tour of the 911 Memorial at the Freedom Towers. We finished up at Raoul's, a great restaurant in SOHO. Caroline did a great job.
Recommended
Trip to Switzerland
By: Andy
Reviewed on: 11 Mar 2018
Caroline is terrific to work with. She goes out of her way think of everything regarding your trip, and arranging it all flawlessly. We really enjoyed Zurich and loved Zermatt. The Grand Zermatterdoff was a very special hotel. Taking the train from Zurich to Zermatt was a fun way to go, with beautiful views of the countryside. Caroline's idea of taking a driver on the way back so we could see Interlocken and Lucerne was just super. Thank you Caroline for planning another wonderful trip for us.
Recommended
Paris Side Trips
By: Team4
Reviewed on: 17 Mar 2018
We had a trip to Paris we had "won" at a charity event that included an apartment and airfare. One might think a someone would not want to work without having all the hotel and airfare and other elements. Not the case! We felt valued as a client. Caroline worked with us to plan a couple of side trips, including Normandy and a night in and tours of the champagne region, Reims. She worked well with us in accommodating our preferences. She worked a few options as we vetted with our traveling partners. Always professional and responsive.
Recommended
Fabulous time in Myanmar!
By: Cathy
Reviewed on: 17 Mar 2018
As always, Caroline planned every detail and it was wonderful! I have stopped reading the itineraries and checking out the properties Caroline chooses because I know she has done all the research and carefully planned the travel schedule, the activities, and the hotels/cruise ship/restaurants. I can just 'show up' and know it is all taken care of - a real vacation for me. The Belmond properties - including the ship - were beautiful and the service was great. We took 3 flights within Myanmar, stayed at 3 properties (including the ship) and had wonderful activities planned every day. (The balloon ride over Bagan was amazing.) And Caroline made it all flow seamlessly without stress or worry. Why would I use anybody else for my travel adventures?! Thank you, Caroline!
Recommended
Caroline
By: Suzcog
Reviewed on: 22 Mar 2018
Caroline is amazing. Not only the planning of the trip but her attention to detail around every corner. You want it, need it or forget it and she'll get it for you. Traveling with Caroline you know you're going to experience a trip of a lifetime. Until next time🍾
Recommended
Travel w caroline
By: Lbarry@lindarichards.com
Reviewed on: 18 Mar 2018
Amazing ! She knows just the right amount of mixing it up. Great scenery, great food and looks out for everyone well being .
Recommended
Costa Rica
By: Costa Rica
Reviewed on: 30 Mar 2018
Caroline is the best she makes every trip so special. She makes sure down to the smallest detail that everything is perfect.
Recommended
Trip planning
By: Barb
Reviewed on: 24 Mar 2018
Caroline was responsive and helpful in all aspects of planning our vacation. Caroline responded in a timely matter when we had questions and handled not only the hotel reservations but all of our transportation and dining needs.
Recommended
Recent Trip to Europe
By: Alan
Reviewed on: 02 Apr 2018
She's amazing. She plans well and is always ready to adjust as needed if complications arise. On this trip, my flight departed late making me miss my connection. By the time I hit the ground Caroline had re-booked me on another flight and coordinated the transfer of my luggage. In addition, she worked with the concierge to arrange some great restaurants and an amazing trip to the opera while we were there. She's tops!
Recommended
Caroline Chandra
By: KBF
Reviewed on: 13 Apr 2018
Caroline is an outstanding travel advisor. Our vacation was perfect because of Caroline.
Working with Caroline Chandra, you will have access to:
- An experienced travel guide whom you can rely on before, during, and after the trip
- Exclusive luxury resorts and properties
- Once in a lifetime experiences
Explore with the Best
Virtuoso Advisors are constantly pushing the boundaries in unique travel experiences.
Alliance programs are unique tailored experiences exclusive to travelers working with Virtuoso Travel Advisors.
learn more
India
China
Malaysia
Singapore