Our site is currently being upgraded with new features. Editing, adding, and deleting functionality has been temporarily disabled.
Travel Specialties
Interests
Adventure
Family Travel
Sports & Outdoors
Independent Tours
Selling Travel Since
1998
My Background
Ewa grew up in the resort area of the Beskids Mountains in Poland. Ewa immigrated to the United States in 1996 and joined the team at Paul Klein Travel.
Ewa is a Certified Travel Associate, and her passions include traveling, attention to details, and a deep commitment to providing a great travel experiences.
Ewa enjoys traveling with her husband; which includes skiing in the US and Canadian Rockies, mountain biking, and hiking throughout North America and Europe. Ewa has traveled extensively through Central, Southern and Eastern Europe; including Austria, England, Italy, Switzerland, Slovenia, Croatia, Bosnia, Hungary, Czech Republic and of course Poland. Resort travel has included many getaways in Mexico, Central America and the Caribbean. Recent highlights include driving a Porsche and a Tesla through the Swiss Alps, adventuring through the Costa Rican Rain Forest, and an extended visit with family in Poland.
Places I Have Traveled
Reviews and Recommendations for Ewa Duranovic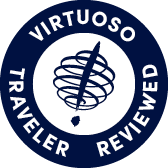 Virtuoso Verified Traveler
All reviews are from confirmed guests sharing exclusive insights
Sort reviews by
Recommended
Highly recommended
By: Hau
Reviewed on: 29 Oct 2013
Ewa has extensive knowledge of travel and of the destinations. More importantly, she knows how to get the best means of transportation. She always returns my calls in the shortest possible time. I would strongly recommend her to my friends.
Recommended
highly recommended
By: Mad79
Reviewed on: 25 Nov 2013
Any of the trips which Eva has given assistance have been just fine. Eva always gets back to regarding questions or options be it a land journey or a cruise.
Recommended
Outstanding travel agent
By: Hau
Reviewed on: 01 Dec 2013
Ewa is always most helpful to make travel arrangements that meet with the requirements that I had requested. Often times, this needs her to do extra research and time, which is much appreciated.
Recommended
By: Not provided
Reviewed on: 05 Dec 2013
Ewa is always very responsive and provides excellent suggestions. She is always willing to provide details on multiple options for departure/arrival dates. Her attention to detail always puts my mind at ease. We've used Ewa on a few occasions now and couldn't be happier. We look forward to using her in the future.
Recommended
Highly Recommend
By: KG
Reviewed on: 18 Jan 2014
Ewa helped me at short notice obtain accommodations in Guam and Australia as well as complicated air reservations. She listened to what was important to me and found places that worked out very well.
Recommended
Outstanding job. Highly recommended
By: Hau
Reviewed on: 01 Jan 2014
Recommended
Ewa @ Paul Klein
By: nancyb
Reviewed on: 06 Jan 2014
Ewa's attention to detail and her prompt responsiveness to our requests are unfailing. She and Tim Krenzian of Paul Klein Travel provide the ultimate in travel services.
Recommended
Outstanding job. Highly recommended
By: Hau
Reviewed on: 01 Feb 2014
Always gives an outstanding service
Recommended
Amazing 4 Night Getaway at Pelican Hill!
By: sillygirl_l
Reviewed on: 02 Mar 2014
We were looking for a recommendation that was somewhat local (for Los Angeles) for my birthday weekend.  Ewa recommended a few options and we settled on Pelican Hill resort in Newport Beach, CA.  Ewa, as always, setup everything so that we didn't have to lift a finger!  We were upgraded to a beautiful 3 bedroom villa overlooking the ocean which was AMAZING.  The level of service at Pelican Hill, from the food to the spa, completely exceeded all of our expectations.  We cannot wait to return to Pelican Hill in the future.  We had the most amazing 4 night getaway and we owe it all to our amazing Virtuoso agent.
Recommended
I didn't want to leave!
By: Cruise Dancer
Reviewed on: 09 Apr 2014
Ewa so competently handled our booking on the Nieuw Amsterdam.  We had an upgrade to a suite, the perfect location of which was picked by Ewa.  This ship was absolutely wonderful as far as the staff (impeccable), the service, the food, the entertainment, the ship (beautiful) and the itinerary. Ewa always handles our air reservations perfectly as well as booking our one night stay at the Hyatt Pier 66 in Fort Lauderdale.  We could not be more pleased with Paul Klein Travel over all the years we have used them and we are particularly thrilled with all the wonderful service we have had with Ewa over the year.
Recommended
Every Experience Has Been Perfect
By: Augie
Reviewed on: 13 Apr 2014
We have been with Ewa for many, many years now and every trip we have taken has been perfect.  All the hotels that have been recommended to us have been amazing and the service we get being associated with Virtuoso have been wonderful.  Ewa is always available for conversations and recommendations.  Everything is done immediately.  I don't know what we would do without her. We are thankful for all the services that Virtuoso gives us.
Recommended
Another Perfect Vacation
By: Augie1910
Reviewed on: 09 Jun 2014
We had two perfect hotel rooms and great service on every level. Thank you!
Recommended
highly recommended
By: Hau
Reviewed on: 07 Jun 2014
attends to details
Recommended
Loved Sedona and the Enchantment Resort!
By: Leslie
Reviewed on: 25 Aug 2014
We loved our stay at the Enchantment Resort and enjoyed all of the activities as well as the Jr. Suite we were booked in. The only downside was the view from our balcony, as it was of a large parking lot (apparently that is the view of all Jr. Suites). Good to know for our next booking! We are looking forward to our return trip which we are planning with Ewa now! Overall it was a relaxing, adventurous trip and we couldn't be happier with the advice to stay at Enchantment and the level of service.
Recommended
review of Ewa
By: nancy b
Reviewed on: 03 Oct 2014
Ewan provides excellent travel service. She is knowledgeable, responsive and supremely accommodating.
Recommended
Magical Sedona
By: Sillygirl-l
Reviewed on: 25 Oct 2014
We had an amazing time in Sedona and are very thankful to have worked with Ewa to book our stay at the Enchantment Resort. Another amazing trip to Sedona!
Recommended
Expert advice for Hawaii!
By: sillygirl_l
Reviewed on: 02 Dec 2014
Ewa planned a fantastic week long vacations for us in Hawaii and she steered me in the right direction (as always) on the selection of the hotels as well as how and when to get a rental car and what to explore on the island. Fantastic job Ewa. We are so happy to have you as our travel agent!
Recommended
Perfect choices as usual
By: Kathy
Reviewed on: 02 Jan 2015
Ewa's choices for hotels in Hong Kong were absolutely spot on. The executive suite at the Regal Kowloon worked out extraordinarily well before Christmas. Upon our return from Cambodia, the Langham Place served as very well. Many thanks.
Recommended
everything was excellent
By: jeff
Reviewed on: 03 Jan 2015
great trip, thank you.
Recommended
Another Perfect Trip!
By: Carol10
Reviewed on: 18 May 2015
This was another perfect vacation planned by Ewa. We are so lucky to have the dedicated service and experience that she has. We have always been more than pleased with every detail that she has done for us. Traveling would not be as wonderful if she wasn't there for us. We will always be grateful.
Recommended
Outstanding service, highly recommended
By: Hau
Reviewed on: 19 Jun 2015
Ewa is very thorough in planning an itinerary for us. Her service is always outstanding. We have been using her as our travel agent for many years and her excellent performance is consistent.
Recommended
Fantastic service
By: Aimee
Reviewed on: 29 Jun 2015
Ewa is always extremely helpful in planning trips. We were originally looking at another cruise but she guided us to this instead. The ship was fantastic, the room was perfect for our family and we loved every bit of the itinerary. She really helps to take the guesswork out of the equation when planning for these trips. She is always very responsive to emails and helps to make it a stress free experience. I highly recommend Ewa and the Baltic itinerary we were on!
Recommended
Another Perfect Experience!
By: John1944
Reviewed on: 12 Sep 2015
We just spent 3 perfect nights at the St. Regis in New York. It was all arranged though Ewa and we plan on doing the same trip every summer. We greatly appreciated the recommendation and the service that the hotel gave us becasue we are Virtuoso clients!!
Recommended
Stockholm, Copenhagan, Salzburg trip
By: nmb
Reviewed on: 20 Sep 2015
Ewa, once again, left nothing to chance in accommodating our reservations requests for a three city tour. From the complexity of booking numerous legs of not uncomplicated air travel to briefing five star hotels of our room preferences, restaurants and tickets requests, she provides service that is both pleasant, personal and superbly executed. We travel with confidence and reassurance thanks to Ewa and Paul Klein Travel.
Recommended
Easy Weekend!
By: LAK1976
Reviewed on: 22 Sep 2015
Ewa planned an easy getaway for us at our favorite spot in Sedona. Since she knows our preferences, planning and check in was a breeze. We ended up being upgraded to a room we didn't like our first stay (overlooked a parking lot) and they made note of this after talking to Ewa and made sure we did not end up in the same room. Our room this time was nice and we look forward to using Ewa to book our next trip to Sedona and trying a new room location on the property. We had originally thought that we wanted to see the grand canyon, but we have moved twice in the last three months, so we decided to forgo any plans and just relax. It was exactly what we needed. I really appreciate Ewa's help in trying to plan something exciting for the grand canyon, and we will use her when we are ready to venture that way on our next trip. Overall our vacation was fantastic and we loved every minute of it. Thanks Ewa!
Recommended
Our vacation
By: Shelley
Reviewed on: 01 Nov 2015
Had a wonderful trip. Ewa was very helpful, an we are very pleased with her endeavors.,
Recommended
Wonderful hotel. An oasis amidst frenetic downtown Honolulu.
By: Betio
Reviewed on: 10 Nov 2015
Great hotel. Good service and good restaurants if you want to stay on property.
Recommended
Thourough
By: Andy
Reviewed on: 19 Nov 2015
She did a great job and we were extremely satisfied with all her recommendations and arrangements. Hotels were great and all the connections flowed perfectly.
Recommended
Almost Nirvana
By: Bonnie
Reviewed on: 19 Dec 2015
We had the best trip ever. Maharajahs Express was delightful. A and K tours and drivers also excellent. No stress on our part. Gracious people throughout our trip. Ewa, as always, made a perfect itinerary, just for us. I t was almost nirvana.
Recommended
She is Great
By: walter18
Reviewed on: 13 Jan 2016
She is Great she is wonderful Takes great care of us
Recommended
Always great, dependable service from Ewa!
By: Cruisers50
Reviewed on: 22 Jan 2016
Eva was great as always. Princess, however, was a disappointment. Due to very poor communication from Princess by the time we got back to the airport to make our pre-paid transfer to the pier in Houston, all the Princess reps had left. Even though I called Princess all they did was put me on hold. We had to make our way ourselves and fortunately found a coach driver who agreed to make arrangements to take us to the pier. The food on Princess was over-salted and not as tasty as usual. The entertainment, with the exception of "Bravo" which was absolutely outstanding, was incredibly mediocre. This time Princess did not measure up to our other Princess cruises.
Recommended
great service
By: H
Reviewed on: 06 Feb 2016
As usual, she provides expert advice and friendly service. Highly recommended!
Recommended
she is great
By: walter18
Reviewed on: 15 Feb 2016
Ewa is wonderful she is Great if not for her I would stay home
Recommended
Always Perfect!
By: John
Reviewed on: 05 May 2016
It was another perfect vacation! Each hotel treated us with great respect. Always when he arrive and are booked by Virtuoso you know that they care about you. We had a wonderful time in each place!!
Recommended
Cleanest Hotel
By: Augie
Reviewed on: 06 Jun 2016
We just had the most perfect experience at the Ritz Carlton in Dallas. We had a one bedroom suite that was spotless and Vituoso got us an upgrade to the Club Floor. I wish every Ritz Carlton was this effect!!
Recommended
As always, EXCELLENT service
By: L
Reviewed on: 13 Sep 2016
We had a wonderful time...everything was perfectly arranged at the resort. Ewa and Paul were looking out for us because the forest fires in Big Sur might have changed our hotel plan. They double-booked us so assure we would have a place comparable to stay at!
Recommended
exemplary service
By: nancyb26
Reviewed on: 20 Sep 2016
Ewa is a consummate professional and a pleasure to work with. She unfailingly attends to all details in travel planning and uses her network to provide the best in hotel upgrades.
Recommended
EVerything was perfect!!
By: Augie
Reviewed on: 04 Oct 2016
This was the most incredible 10 days. I have to thank Ewa for arranging our travel to Paris. Then the stay at the Ritz was the most incredible and perfect stay. The Hotel is incredible. We had the most beautiful suite that was detailed incrediblye Every inch of the remolding was perfection. The Staff is beautiful and so helpful and attentive that it made every minute perfect. It is an overwhelming experience to have the level of luxury that they provide. It was 10 days of beauty and perfection of travel. We only dream of going back.
Recommended
she is great
By: wally
Reviewed on: 19 Nov 2016
If it wasn't for her I would stay home
Recommended
Another Perfecy Trip!
By: Augie
Reviewed on: 09 Jan 2017
The hotel was magnificent!! Our room was spotless! This in New York is incredible. It is the cleanest hotel in New York that we have ever stayed at. Every detail was magnificent. We will always stay at the Baccarat.
Recommended
travel
By: walter
Reviewed on: 30 Jan 2017
she is Great if it wasn't for her I would stay home
Recommended
Ewa
By: Hhh
Reviewed on: 12 Feb 2017
Excellent as always
Recommended
Another great vacation!!
By: Augie
Reviewed on: 18 May 2017
She is perfect in every way. We are very, very lucky to have her in our lives. She has made every trip perfecf
Recommended
Ewa is a joy to work with
By: KG
Reviewed on: 14 Sep 2017
Ewa and I have worked together on several trips in the past five years. She's always done a fantastic job in finding hotels that meet my specifications and those of my traveling companions. She comes up with helpful suggestions during the process, too.
Recommended
Croatia
By: nrb
Reviewed on: 08 Oct 2017
Ewa is always a delight to work with. She has planned several trips for me and friends and she always gets everything right down to the littlest detail.
Recommended
recent trip
By: traveller
Reviewed on: 10 Oct 2017
Pleasant. Pays attention to details. Always try to get the lowest cost.
Recommended
Ewa
By: Sukhan kim
Reviewed on: 26 Oct 2017
Ewa is nothing short of truly outstanding in every respect. She is extraordinarily competent, conscientious, responsible, and courteous. And, she is always willing to go beyond and above the call of her duty and comes up with a plan of action that serves the best interest of her clients. It is indeed a joy to work with her, and I commend her highly to other travelers.
Recommended
Great travel agent!
By: Mrs. Fancy
Reviewed on: 14 Nov 2017
Always a pleasure
Recommended
A Perfect Holiday Trip
By: Augie
Reviewed on: 03 Dec 2017
We had 4 great days in Nashville, TN. The hotel was everything we hoped it would be. We were treated like royalty because we are Virtuoso members. We also want to thank Virtuoso for all the amenities that we are given. Ewa makes sure that every trip for us is special! We will always use Virtuoso and Eva!
Recommended
Oceania cruise
By: Maddie
Reviewed on: 14 Feb 2018
Any trip I have planned with Eva has been great . Eva always goes out of her play to plan, change and arrange to suit my needs.
Recommended
Argentina et al
By: Gma
Reviewed on: 19 Mar 2018
I've had Ewa plan several trips for me the past 3-4 years and she is wonderful to work with. Every detail is taken care of. I have recommended her to family and friends who also are really happy with her services. I can be somewhat demanding, and Ewa always exhibits patience and is always professional. I can't wait to start planning my next trip with her.
Recommended
Just what we wanted.
By: Mrs. B
Reviewed on: 30 Mar 2018
We had excellent service working with Eva. Everything went very smoothly.
Recommended
She is great
By: Walter
Reviewed on: 06 Jul 2018
If it wasn't for her I would stay home She is GREAT
Recommended
Always satisfied
By: Dancer
Reviewed on: 30 Sep 2018
My husband and I are always happy with the service we receive from Ewa. This particular trip I had very little to do with the planning since my husband did all of that with Ewa
Recommended
Ewa is a pro
By: KG
Reviewed on: 05 Oct 2018
I have worked with Ewa for the past six years and I have referred friends to her. They've raved about her, just as I am doing now. Ewa loves to travel and wants to be sure her clients enjoy their trips, too. She doesn't hesitate to make suggestions and I have found her recommendations for tours, hotels, etc., to be spot on. I particularly remember the hotel she recommended in Hong Kong when I was taking a niece there whose Peace Corps assignment was in Micronesia. My niece still talks about how wonderful it was. Ewa's followup is excellent. I've never had to worry about the details; she takes care of them. There's a reason I titled this review as I did.
Recommended
recent trip
By: Hau
Reviewed on: 11 Oct 2018
Good communications and planning on all travels
Recommended
travel planning
By: Hau
Reviewed on: 02 Jan 2019
Ewa has been attending to details on planning my travels. She also put my preferences each time . Has been my travel agent for many years and is highly recommended.
Recommended
My excellent vacation
By: Bonnie
Reviewed on: 09 Jan 2019
My family has worked with Ewa for many years. Ewa organized a family vacation the Kenya and Tanzania. A five family members were traveling for three weeks together. Our accommodations were excellent, our guides very knowledgeable and personable and the sights extraordinarily chosen. Ewa knows my family well. My husband was suffering from cancer. What could have been a stressful event was joyous, because of matriculus planning by Ewa. This was our last family trip, for awhile, and our best. Well paced, thoughtfully planned and exquisitely executed. Bravo to Ewa and the resources available from her agency's membership with Virtuoso Travel.
Recommended
Travel planning
By: Hau
Reviewed on: 22 Feb 2019
Have been using her as our travel agent for years and shall continue to do so. She gives outstanding service with attention to our requirements and always tries to find the best possible path to accomplish our objectives.
Recommended
Great travel agent!
By: Dancer 2
Reviewed on: 03 Apr 2019
Ewa was, as always delightful to work with and so competent.
Recommended
travel reservations
By: Hau
Reviewed on: 11 May 2019
Outstanding service as usual. Have been using her as our travel agent for a number of years. Always provide thorough service.
Working with Ewa Duranovic, you will have access to:
- An experienced travel guide whom you can rely on before, during, and after the trip
- Exclusive luxury resorts and properties
- Once in a lifetime experiences
Explore with the Best
Virtuoso Advisors are constantly pushing the boundaries in unique travel experiences.
Alliance programs are unique tailored experiences exclusive to travelers working with Virtuoso Travel Advisors.
learn more