Travel Specialties
Interests
Adventure
Beach & Sun
Food & Wine
Culture, History & Arts
Safari
Selling Travel Since
1983
My Background
I have been a Travel Advisor for over 30 years, and really enjoy working with clients to make their Travel experiences seamless, and detailed. I have had many different travel experiences myself, as it helps to keep up with the trends in travel to better advise my clients. I am very passionate about all types of travel, loving pristine beaches, Luxury Cruises to exotic destinations, discovering the Capitals of Europe, trekking to see the endangered Mountain Gorillas in Africa, or a Tented Safari in East Africa. I am also a member of the Kenya and South Africa Specialist programs. I have sailed to Alaska on 5 different Cruise brands and have also experienced Denali National Park. I am a Hawaiian Destination Expert as well, and thoroughly enjoy each Islands unique charm and adventures.
Places I Have Traveled
Reviews and Recommendations for Sandy Martens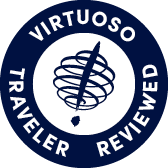 Virtuoso Verified Traveler
All reviews are from confirmed guests sharing exclusive insights
Sort reviews by
Recommended
Awesome help!
By: LMar
Reviewed on: 16 Apr 2015
Sandy was awesome in helping plan my first trip to Maui. She has been there a number of times and could help me sort through some of the suggestions I had received from friends and family and make the best decisions for me and the way I like to travel. Her follow up on questions, confirmations, etc. was very timely and a terrific help in my planning. My parents worked with Sandy on several Maui trips, now I know why :-)
Recommended
Sandy is fabulous!
By: Lyndale
Reviewed on: 12 May 2015
Sandy's done many trips for us, including some that required some complicated arrangements, and there has never been a glitch of any kind! As long as she's with TandT, we wouldn't think of using anyone else! We know if we ever did run into difficulties abroad, she would find a way to solve the problem and/or get us safely home. A+ travel agent!
Recommended
Expert great service
By: Jan44
Reviewed on: 19 Apr 2015
Sandy does a wonderful job of planning all my trips and makes sure everything is spot on. She contacted the Joule to make sure my requests were met and they were. The Joule is an excellent hotel in a very convenient location. I will continue to stay there anytime I go to Dallas.
Recommended
Alaska Cruise
By: Classic Cruises
Reviewed on: 05 Jun 2015
The best thing I can say abot this trip was that everything went smoothly. Sandt's advise about how to get around in the city of Vancouver was precise and accurate. Thanks so much Sandy!
Recommended
Sandy needs a raise!
By: Pat K.
Reviewed on: 15 Jul 2015
Sandy has always done an outstanding job for us and all our vacation needs. I have just retired and will hopefully be traveling a bit more and would not think of going to anyone else to get our planning done. This trip had a cancelled flight because of the weather and so I called her and she found alternatives before we got to the front of the line. Her suggestions made it easier to get to our Viking trip almost at the same time as originally scheduled. And a review of Viking is that they have provided some of the best vacations we have ever had. Well organized, comfortable boat and staff, great stops on the itinerary, just everything you would expect in a high quality vacation company.
Recommended
Friendly Service
By: ccorni
Reviewed on: 14 Jul 2015
Sandy has been my go to person for the last few years. She is willing to work with my schedule which is great! I can't wait to utilize her again next year for my travel needs.
Recommended
Awesome service
By: mspoin
Reviewed on: 20 Jul 2015
Great seats and a great hotel!
Recommended
Great experience!
By: MandL
Reviewed on: 05 Aug 2015
It was great working with Sandy. Very helpful from the start when all we knew is where and when we wanted to go. Anticipated many of our questions and was very quick in responding to anything we wondered about. Would definitely recommend her.
Recommended
Made the Difference for our Trip to Hawaii!
By: Amy McManus
Reviewed on: 16 Aug 2015
Sandy was an invaluable resource in planning, scheduling and enjoying our trip to Hawaii for our 20th wedding anniversary! She was very knowledgeable on all the islands and helped us to choose 2 great resorts. She also booked THE BEST tours for us to Mt. Haeleakala and river tubing in Kauai. All our travel arrangements went smoothly and we really were able to enjoy our time! Sandy was so responsive to any questions and helped us get the most for our money. I will use her again, hopefully on my next trip to Hawaii soon! Thanks Sandy!
Recommended
Fantastic Hawaiian Vacation
By: Brownca
Reviewed on: 08 Sep 2015
Our trip to Maui was outstanding. We visited Maui on our 20th anniviersry & returned for our 35th. We stayed at The Kaanapali Beach Hotel which is were we stayed 15 years earlier. It's justs as charming now as it was then. It's is known as Hawaii most tradirional hotel & that's what we love about it. It's doesn't have the high end elegance of a luxury resort or hotel but takes a back seat to none of them. We spent the first few day driving the road to Hana & exploring the other end of the Island. We decide to do the Luau at our hotel because it is a traditional Hawaiian Luau & not as crowded as the others are said to be. It was fantastic. The Sunday Brunch at the hotel was superb with Hawaiian dishes, seafood and regular breakfast offerings. Be sure to take in a 5Star breakfast at Slappy Cakes and Gazebo's. You won't be disappointed. Our anniversary dinner at The Sea House had a breathtaking sunset view. Far a last minute vacation, A Heartfelt Thanks to Sandy from both of us.
Recommended
Great service and very friendly
By: jogrow7
Reviewed on: 28 Sep 2015
Sandy went above and beyond to find my spouse and me a reasonably priced hotel in Washington, D.C. She not only found the Courtyard Marriott on F Street for us, but she also made the reservations. The hotel was perfect; located within walking distance to The National Mall, The Smithsonian Museums, Chinatown, Ford's Theatre and the Metro, D.C.s amazing transit system. The people at the Courtyard Marriott were helpful and friendly. Thank you, Sandy, for helping to make our vacation go smoothly.
Recommended
Excellent service
By: Paris44
Reviewed on: 04 Oct 2015
Sandy has always done a great job on all my trips. Love talking to her to plan everthing, and I always know it will be right.
Recommended
Great service from a responsive agent
By: MarkV
Reviewed on: 05 Oct 2015
When we had a last-minute opportunity to go to Peru, we jumped at the chance. We wanted to see Machu Picchu but didn't know if we could work out all the arrangements on such short notice. Sandy was a great help in making all the arrangements. She kept us informed on all the options and helped us arrange a tour that was perfect for our time-frame and budget. We had a great trip - a once-in-a-lifetime experience. I would highly recommend Sandy as a travel agent! Thanks!
Recommended
Expert service
By: MaryAnn21
Reviewed on: 23 Oct 2015
Wonderful trip Perillo tours was wonderful.
Recommended
Friendly, helpful, well organized and efficient.
By: Steve
Reviewed on: 11 Oct 2015
Sandy did an excellent job putting together a complicated trip to Peru which included a very aggressive itinerary within a short period of time. A special shout out also to Limatours who she worked with in putting together the itinerary. The guides were great, and were jolly on the spot for the many pickups and drop offs we had. Everything was well coordinated. Recommend highly
Recommended
A&K Trip to Kenya and Tanzania
By: Shaddix-Powell
Reviewed on: 31 Oct 2015
OMG what a wonderful trip. All connections were made without delay. A&K representatives were very kind, helpful, and informed. The accommodations were perfect and provided wonderful comfort and service. If I were to suggest any improvement at all, is that we wished Governors Camp had little fans in the tents you could turn on when needed. There were a couple days that were pretty uncomfortable. Overall it was a trip of a LIFETIME! We definitely would recommend using Travel and Transport as well as our Wonderful Sandy Martens for anyone who is wishing to travel. And we have! Thanks for everything!
Recommended
alaska cuise
By: Margie
Reviewed on: 20 Oct 2015
Sandy has been booking our major trips for over 20 years. She has NEVER disappointed us.She is the best.
Recommended
Sandy is the BEST!
By: Pat K
Reviewed on: 26 Oct 2015
Sandy worked very hard for us to pull our trip together. Our son in New York decided to join us at the last minute and she worked the phones with Royal Caribbean to get a cabin for him. He ended up just across the hall, but we didn't know that until we went to check-in. The itinerary was excellent visiting many interesting places. The excursion guides were generally also very good. One was a bit more in a hurry and spoke too fast, but the others good. The history in the Mediterranean is extraordinary! I don't know that we will travel with Royal Caribbean again because I really didn't like the add on charges for everything. We have been spoiled by our Viking River cruises who include lots of things RCI charges for. I had decided to document for my own records, all the cruises I have ever taken (9) and found that the very first in 1982 was handled by Travel and Transport in Aurora! I am going to stick with a good thing. Thank you Sandy!
Recommended
Totally professional and knowledgeable
By: Elena
Reviewed on: 06 Nov 2015
Sandy is the best at trip planning. If there's something she doesn't know (which I doubt), she'll to the extra mile to find out and fully explain it in a ways that's totally understandable to the lay person. No matter what country you're going to, she can find you the best excursions, hotels, restaurants and anything else you might want--and when it comes to arranging cruises and the pre-trips, excursions, transportation, etc., she's the best. On top of that, she's a genuinely nice person and a pleasure to deal with. I wouldn't leave my front porch without asking Sandy to plan it for me!
Recommended
Wonderful service!
By: Mike87
Reviewed on: 01 Dec 2015
Sandy was extremely helpful and answered all our questions quickly and professionally. She is very knowledgeable about several destinations, and provides great suggestions. We always recommend Sandy and will continue to do so. Thank you!
Recommended
Riu Jalisco
By: Philly
Reviewed on: 31 Jan 2016
The hotel was kept clean and the staff friendly. I missed not having a clock in our room and no shelving in the shower to put shampoo, soap, etc. I liked that you didn't have to walk a long distance to get to the pool/ocean. The food was good (buffets), but the themed resturaunts left a little to be desired. The entertainment was great. Many activities, if you wanted them. Nice that there was a spa & exercise room on the premises. My only complaint is that the buffets didn't stay open at night like our last trip to the Riveria Maya.
Recommended
Another perfect trip!
By: Taki2
Reviewed on: 12 Feb 2016
We enjoyed a perfect Asian vacation and cruise: Singapore, Thailand, Cambodia, Vietnam, and Hong Kong. We spent 2 weeks on Holland America's Volendam and did 3 nights pre-cruise in Singapore and 2 nights post-cruise in Hong Kong. Sandy arranged our air, as well as the trip, and we saved a bit by flying out on ANA and returning on United. Even though it was a long trip from Chicago, we only had to change planes once going and flew back non-stop, which we appreciated. Touring was also included in the pre and post-cruise nights, and the tours were full of variety yet well-paced, so we still had energy left for some independent activities. All in all, everything went perfectly, and even the weather cooperated!
Recommended
Great Trip!
By: SCBaker
Reviewed on: 16 Mar 2016
Hi Sandy. Trip was great, we did the 6 golden apple square deal and ended up at Iberostar Paraiso Maya. We upgraded to the Iberostar Grand which is in the complex with the other hotels but is separate in all things...it had its own buffet and ala carte restaurants, its own theater for nightly entertainment, premium food and drink...caviar, lobster, prawns, mussels, etc on the buffet, top shelf alcohol throughout resort, even in room, great room service which included more than just sandwiches for example we ordered a steak cooked to our liking, and best of all NO KIDS!! Butler and concierge very helpful. Beach was beautiful but it rained all while we were there and the sea was very turbulent so we didnt get to enjoy the beach but the Grand had an indoor pool and hot tubs and they even had their own individual spa that we were able to enjoy. Would go again in a heartbeat!!.
Recommended
Expert Friendly Service - Patient and Informative
By: Sha555
Reviewed on: 08 Apr 2016
Sandy is an excellent travel expert. She provided so much information to me and my family as we prepared for our first cruise. We were constantly emailing her and asking questions and she not only responded quickly (even on weekends and after hours) but did so with such patience. I highly recommend her for your travel needs.
Recommended
Trip to London
By: Fashion44
Reviewed on: 25 Apr 2016
Sandy Martens is an outstanding agent! She facilitated our every request for a concert, play and riding in Hyde Park. She found the stable that would let us ride as experienced riders and hack around the Park. We even were out when the Queen's Calvary came by! Sandy is first rate on handling trips from the flight, to hotels, to activities!
Recommended
Best travel agent ever!
By: P&D
Reviewed on: 04 May 2016
Sandy is a great travel agent. All of our trips through her have been very good. If it's a small or big group she makes sure everything is perfect! Wouldn't think of using anyone else!!
Recommended
Great Trip!!
By: MarshaPB
Reviewed on: 21 May 2016
Sandy is always helpful when it comes to planning trips. Our recent trip on Avalon Waterways (Rhine River Cruise) was great and everything went very smoothly from the plane rides to the actual cruise. Sandy also arranged transfers for us which also went smoothly. Sandy arranged a tour for us and the paperwork was right on target!! Thanks Sandy!!
Recommended
Very helpful
By: Ralph23
Reviewed on: 10 Jul 2016
Sandy was very helpful in arranging a cruise / land tour of the eastern Mediterranean for our family. She secured cruise "perks" which we probably would not have received had we made our own cruise arrangements. She helped us get Turkish visas online, and she set us up with a private tour of Ephesus and the home of Mary. Our tour guide was very good, and the company provided a wheelchair for my 92 year old mother. Without the wheelchair, the walk through Ephesus would have been very difficult for Mom. In all, we had a great vacation and we are very grateful for Sandy's assistance.
Recommended
Awesome travel agent
By: Otter
Reviewed on: 20 Jul 2016
Sandy has organized several trips for us in the past and we relied heavily on her expertise and advice in planning our recent cruise and pre-cruise trip to Norway. As always, she handled the full package and we were thrilled with the results. She is always friendly, well organized and attentive to every last detail. I will highly recommend her to friends and family.
Recommended
Outstanding Vacation
By: brownca
Reviewed on: 15 Sep 2016
Sandy followed up assisting us with last year's fantastic 35th Hawaiian anniversary trip with an Amazing adventure for our 36 anniversary. The Holland America Alaska cruise exceeded our expectations. Sandy contacted us a few day s before the cruise with an opportunity to upgrade to a Veranda room and that really made the trip. Sitting out on the balcony watching pods of humpback whales and even Orcas was incredible. The ships service, entertainment and amenities were 5Stars. The food service was fantastic. The ships staff and crew were so pleasant and helpful that people were constantly talking about and praising their service. The weather was outstanding for late August. The ship smoothly handled the voyage as Sandy mentioned it should. Sandy also said that if we could only do one excursion it should be the whale watching. She was spot on. Sandy, from the wife and I thanks so much for your advice, assistance and miraculous touch in making this another dream anniversary vacation.
Recommended
Professional and friendly service
By: Shirley
Reviewed on: 20 Sep 2016
Very pleasant to work with her planning my trip
Recommended
Perfect!
By: Elena75
Reviewed on: 25 Sep 2016
Everything went smoothly and was exactly what Sandy said it would be. I wouldn't book a trip to the next time without checking first with Sandy. She puts in the same amount of effort to make things perfect no matter how big or small the journey. Great jop.
Recommended
Cayo Espanto
By: K
Reviewed on: 06 Mar 2017
Exceptional. Timeliness, accessibility, attention to every detail, communication excellent. Have worked with Sandy for many years...the best! Joyful world travelers, due to Sandys careful guidance through all our travels and her ability to secure our specific travel/accommodation requests for all our bucket list journeys. "No worries" when Sandy is in charge...as septuagenarians, we literally trust her with our continued ability to travel safely and anticipation of great adventures. Life is GOOD!
Recommended
Spring training
By: Jim & Alice
Reviewed on: 29 Mar 2017
Sandy was our first time using a travel agent and was a pleasure to work with and took care of everything.
Recommended
Mexico Vacation
By: Linda & Lori
Reviewed on: 20 Apr 2017
Sandy did an outstanding job finding my sister and myself someplace fantastic to stay. She worked hard at trying to accommodate our request. We had a great time and the resort was great. We will be calling her next year to find something just as fabulous!!' !!!!
Recommended
Celebrity Cruises
By: Sha
Reviewed on: 22 Apr 2017
Sandy has been a godsend in terms of helping us schedule cruises. She helped me schedule a cruise last year and this year. She is extremely knowledgeable and provided great tips and information. I had numerous questions and was constantly emailing her (we are in two different states). She responded promptly, even going out of her way to respond after hours at times. Overall, she is a great advisor and I highly recommend her.
Recommended
Sometimes I feel like her only client!
By: Pat K.
Reviewed on: 09 Jun 2017
Sandy is always a helpful, happy, and efficient travel advisor. We have worked with her for years and I highly recommend her.
Recommended
Trip to Washinton D.C.
By: Sonny
Reviewed on: 18 Jul 2017
Sandy did an excellent job of assembling my trip with very little time to spare because ( I ) did not give Her substantial notice! My grandson and I enjoyed the train ride( all food was free!!! ) , Our hotel room was great and all voucher for the tours were outstanding......... Thanks, I am very pleased !!!!!!!!!!!!
Recommended
Australian Trip
By: Trip to Australia
Reviewed on: 27 Jul 2017
Effortless. Sandy was in constant touch until our itinerary was successfully booked and she was able to get us a great price despite our lack of timely planning. Sandy's experience prompted an overnight flight giving us the opportunity to sleep most of the trip there, arriving in the morning in Melbourne; almost no jet lag as a result, something I might have overlooked had I personally done the booking. When some of our luggage was lost we had applied for retrieval but nothing happened for 2 days until Sandy got involved with the airline. Thank You Sandy!
Recommended
Sandy Martens
By: SG
Reviewed on: 23 Aug 2017
she was extremely helpful, responsive and informative; a real pleasure to work with.
Recommended
GREAT TRAVEL AGENT
By: Chipfreek
Reviewed on: 07 Sep 2017
This is the 2nd trip she has planned for us. Always been completely satisfied. She gives us good suggestions on where to go, where to stay etc. We will definitely use her services again!
Recommended
The best travel agent
By: Stumpy
Reviewed on: 28 Sep 2017
Sandy is the best. Has been our travel agent since 1994. In fact she arranged our honeymoon. She is on top of her game. Her experience is exceptional.
Recommended
Travel advisor
By: Linda
Reviewed on: 01 Oct 2017
She's wonderful!
Recommended
Sandy, best travel
By: Lana
Reviewed on: 01 Oct 2017
Sandy is amazing!! She worked with myself and 7 friends to plan my 30th bday trip! We were all Very pleased to have used her services again 😀😀
Recommended
Par excellence
By: Whitepond
Reviewed on: 07 Oct 2017
Personalized, caring, responsive, available 24/7, excellent followup, knowledge of customer preferences and matching with travel plans, professional, yet very personalized interaction. Sensitivity to any mobility issues for seniors and managing travel so nothing is missed! When Sandy retires...we're retiring from travel! Sandy goes above and beyond every single trip...have worked with her for years. The very best!
Recommended
A Real Pro
By: Lyndale
Reviewed on: 12 Oct 2017
We have dealt with Sandy for years, and we currently have several more trips pending with her. She does a great job of helping us plan, keeping us organized, and is always upbeat and cheerful! I'm constantly amazed at her quick replies to our emails! She has traveled widely herself, so she can frequently provide first-hand accounts and recommendations for trips we consider. A true travel-planning pro!
Recommended
Trip to Myrtle Beach
By: Don
Reviewed on: 16 Oct 2017
It was a great experience. Sandy is very knowledgeable and professional. She found the best deals and did a terrific job of planning all of the details. She also shared her experiences and knowledge of the area.
Recommended
Sandy Martens
By: Elena
Reviewed on: 18 Oct 2017
She was extremely knowledgeable and helpful, as she always is. She's a pleasure to work with--very cordial and pleasant. I thoroughly enjoy planning trips with her.
Recommended
Greece Cruise
By: Rich Vick
Reviewed on: 22 Oct 2017
I have worked with Sandy for probably 15+ years. She has always done a wonderful job for us on our travels. She will often make suggestions that prove to be beneficial.
Recommended
Travelling
By: travelbug
Reviewed on: 23 Oct 2017
Excellent to work with.
Recommended
Jamaica
By: Conry
Reviewed on: 19 Nov 2017
Very helpful- always on top of requests
Recommended
Made traveling smooth!
By: CiaraB
Reviewed on: 20 Jan 2018
Sandy was so great to work with. She booked my husband and mines honeymoon. Communication was prompt and she helped ensure the whole process was smooth while traveling. I highly recommend her services!
Working with Sandy Martens, you will have access to:
- An experienced travel guide whom you can rely on before, during, and after the trip
- Exclusive luxury resorts and properties
- Once in a lifetime experiences
Explore with the Best
Virtuoso Advisors are constantly pushing the boundaries in unique travel experiences.
Alliance programs are unique tailored experiences exclusive to travelers working with Virtuoso Travel Advisors.
learn more