Travel Specialties
Interests
Honeymoons
Escorted Tours
Independent Tours
Ocean Cruising
River Cruising
Selling Travel Since
1989
My Background
I have been in the travel industry now 29-years and I have traveled to over 90 countries. Travel is my passion!
I specialize in the leisure, luxury market including cruises and customized vacation packages. I also have a back-ground in corporate travel which I currently work full-time on a couple of large Vision 2000 accounts.
My personal achievement I am proud of was securing the airfare business and was lead agent for the Vancouver 2010 Winter Olympics.
Places I Have Traveled
Reviews and Recommendations for Nancy Dosch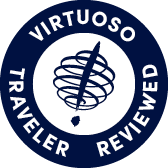 Virtuoso Verified Traveler
All reviews are from confirmed guests sharing exclusive insights
Sort reviews by
Recommended
By: connieF
Reviewed on: 13 Aug 2013
I have the utmost praise for Nancy. She is the best. I was stranded in Germany and from far away, Nancy rescued my family and I. It is so appreciated to know she is there.
Recommended
Highly Recommended
By: MonicaDG
Reviewed on: 15 Aug 2013
Nancy Dosch is extremely friendly and helpful. She put together a great trip for us and was available at all times to answer questions. I would highly recommend her.
Recommended
By: Not provided
Reviewed on: 11 Oct 2013
Nancy booked our flights which were great from T.O. to England and back with no problems. We had a wonderful Norwegian Cruise, we couldn't have asked for anything better - it was excellent. Nancy looked after everything for us.
Recommended
Highly recommended
By: Connie
Reviewed on: 04 Nov 2013
Nancy is the very best at her job. She goes above and beyond. I would not trust anyone else with my travel plans. I travel knowing she is a telephone call away.
Recommended
Highly recommended
By: Happy's buddy Eric
Reviewed on: 22 Nov 2013
Nancy is able to find vacation destinations based upon likes of my wife and myself as she knows our likes and dislikes for vacation. Nancy is able to find a vacation spot based upon her personal experiences and looking for a holiday by knowing us as a couple. I highly recommend Nancy as our travel consultant.
Recommended
Highly Recommended
By: MonicaDG
Reviewed on: 03 Dec 2013
Nancy is awesome! She planned an amazing and enjoyable trip for our family. And, when we had an issue at our hotel, we contacted her and she was able to coordinate a discount with the hotel, as well as some other added bonuses. Would definitely continue to use her services!
Recommended
Highly recommend
By: Paul Pauma
Reviewed on: 21 Nov 2013
Fantastic travel agent. Takes care,of every detail..she is verrry special
Recommended
Fabulous agent- we will work with no one else!
By: MacK Family
Reviewed on: 22 Nov 2013
Nancy is the best agent; thoughtful, takes the time to check all options, deals with our niggly details and preferences, listens to preferred choices and has not failed us yet on any trip! We highly value Nancy and her expertise :)
Recommended
Highly recommend
By: Robert
Reviewed on: 23 Nov 2013
Nancy was very helpful, educated and accommodating throughout our honeymoon destination planning. We could not have asked for anyone better as our travel agent. She made my wife and I feel very comfortable and looked after every step of the way. Our honeymoon to Dubai and the Maldives was perfect! Very Unique, organized and specific to what we wanted, and Nancy was the main reason for that.
Recommended
Don't leave home without her!
By: Kerry_44
Reviewed on: 22 Nov 2013
I have used Nancy for both corporate & personal travel and she is absolutely the best. For the corporate travel she not only saved us thousands of dollars but also ensured that our staff were on the most efficient routing. From a personal travel perspective it is so easy to just let her look after everything so that all you really need to do is show up at the airport and start to relax knowing your vacation is all looked after. Amazing!
Recommended
Nancy Dosch
By: TL
Reviewed on: 11 Dec 2013
Nancy Dosch is a great travel agent! Friendly and informative. Would recommend her to anyone!
Recommended
highly recommend
By: raymon_rashed@hotmail.com
Reviewed on: 25 Dec 2013
Our experience booking our trip to Jamaica was excellent, Nancy was more then helpful by explaining every little detail about our trip. She was very knowledgeable about our destination also she knew what exactly we wanted. Nancy always had a positive attitude and always had an answer to any question we had asked. We would highly recommend to book with Nancy as her expertise and confidence was above and beyond.
Recommended
Fantastic travel agent
By: PM
Reviewed on: 25 Dec 2013
Nancy is by far the best travel agent I have ever encountered. She makes it very easy to travel because she thinks of all the little things , that's why she is so good
Recommended
Highly Recommend Nancy Dosch!
By: Wowed
Reviewed on: 05 Feb 2014
Nancy is a true professional! She pays close attention to the smallest details in order to ensure that your trip is enjoyable.  She works hard so that her clients can have an enjoyable time. You will find her working late almost every night, taking care of business. Thank you Nancy! Fabulous job! I will tell all my friends of your exceptional customer service. Wowed
Recommended
She delivers
By: Annge
Reviewed on: 24 Feb 2014
Nancy is a great travel agent.  She's always cheerful and willing to go the extra mile. But most of all she's very responsive and turns things around quickly.  I hope to continue to work with her.
Recommended
Fabulous!
By: MacK Clan
Reviewed on: 22 Feb 2014
Nancy saved us money by coordinating our travel for a destination wedding instead of working through the broker firm. It was once again well organized and worry free! Fantastic trip- thanks Nancy!!
Recommended
By: Not provided
Reviewed on: 18 Mar 2014
Recommended
Highly recommended
By: Kim
Reviewed on: 29 Mar 2014
Always provides great service.Very knowledgeable.Very cheerful and enthusiastic.I have recommended Nancy to several of my friends, who are quite please with her services as well.Kim
Recommended
The best we have met in years
By: Walt
Reviewed on: 20 Jun 2014
great follow up.  We feel we are in safe hands.  Furthermore she came to us highly recommended.  We are looking forward to our future trip to India.  We have given her other ideas as well.
Recommended
Highly Recommended
By: SB
Reviewed on: 08 Jul 2014
Excellent Customer Service!!!
Recommended
Barcelona and Epic cruise
By: Don & Moira
Reviewed on: 05 Oct 2014
Hi Nancy, We had a great trip! Loved Barcelona and did not find the 6 day prior to the cruise, and 2 after, too much time for l for such a beautiful city. The hotel Constanza was fabulous!! Great location, very friendly and helpful staff, and the attached tapas bar served very good food at reasonable prices. Hotel breakfast plan is not worth it; go up to corner and get a fine street view with good coffee and a croissant. (more available if you want it.) We enjoyed the cruise but found the Epic too big! You spend a lot of time waiting for elevators when there are over 4,000 passengers. The climbing wall, water slides and Blue Man were not at the top of our list. On the other hand we did miss the traditional cruise ship promenade deck and library. Food was good and the 3 shore excursions we booked were most enjoyable. Appreciated the direct return AC flights to Barcelona. Thanks again Nancy for all your advance planning and help. Cheers, Moira & Don
Recommended
absolutely fantastic!!
By: teen56
Reviewed on: 21 Oct 2014
top of the notch in every possible way. have had nancy arrange many trips for me and have never been disappointed with her professionalism. goes above and beyond. her trip recommendations are bang on. i have referred her to other family members and know that they will be well taken care of. i cant wait to book my next adventure through nancy.
Recommended
Knowledgable, friendly and responsive
By: Ruth
Reviewed on: 19 Nov 2014
Nancy gave us good ideas for a very complicated itineratry (7 weeks and 5 countries). she found us good deals on prioces and she understood what we liked in our traveling style. Nancy was always there when we needed her (even when we had an emergency situation in Tahiti). We would use her again (this was the second terip she helped us with).
Recommended
the best anyone can ask for
By: Serco
Reviewed on: 06 Feb 2015
this was my fourth time booking a vacation with Nancy. she takes all the stress out of finding the perfect resort .I just give her a date of when I want to leave and she takes care of the rest. I can't see myself using anyone else . I look forward to booking my next vacation with her .
Recommended
Very responsive and friendly
By: SAM
Reviewed on: 13 Feb 2015
Nancy took care of a destination wedding group that we were apart off. Not only taking care of the group arrangements, but provided great service quickly to our personal wants and needs, while giving us good advice as well.
Not Recommended
Good weather
By: Deb6
Reviewed on: 12 Feb 2015
The food was good, the weather was good, the beach was OK, the service at the hotel was terrible.
Recommended
Superb service- took care of every detail
By: Rachael13
Reviewed on: 11 Feb 2015
Excellent service. Nancy was on top of every detail. Trip was excellent. I would definitely recommend and use her services in the future. Thank you.
Recommended
Awesome Service
By: MJD
Reviewed on: 02 Mar 2015
Nancy is simply the Best!!!
Recommended
Excellent service and empathy
By: Walt
Reviewed on: 02 Mar 2015
Unfortunately we had to cancel our trip to India. I became ill. She has handled everything relative to cancelling the air and trip and securing our insurance payment which is on the way. She is a superior agent and I look forward to planning other trips with her in the near future.
Recommended
Awesome service!!
By: AM
Reviewed on: 19 Mar 2015
Nancy is an amazing travel advisor and I really enjoyed working with her on booking our most recent family vacation. She is very professional and knowledgeable and provided us with many tips for our trip. Nancy is very passionate about travel and it comes through in her enthusiasm and personal touches. Our trip was that much better because of her planning and help. I would highly recommend her!
Recommended
Excellent accomodations and on board service
By: Walt
Reviewed on: 11 Jul 2015
It was a serene trip. There was not a lot of diversity of things to see and do. Castles, small towns, etc. Nothing going on in the evening on board for the most part. Meals on board were OK but not fantastic. I expected fantastic. Off boat tours were very good and we enjoyed them. Weather was excellent although the last two days were over 100 F. Tauck handled all transfers very smoothly. Unfortunately our return flight from Basel to Frankfort was cancelled and we found it out at 5:30 AM at the airport. We had boarding passes already but it was cancelled after we got them and I had shut my notebook down. I would suggest that they don't bother to stop in Basel. There was really nothing to see or do and the docking area was very industrial and not in keeping with the aura of the trip. They should actually dock in Lucerne which would have made it more relaxed in that City. Nancy did a fantastic job of putting the trip together for us and I would use her for our next adventure.
Recommended
Professional efficient courteous service
By: Eve B
Reviewed on: 26 Nov 2015
I found Nancy Dosch to be a courteous, efficient professional who works hard on the client's behalf. I found her booking services to be timely and complete. I would not hesitate to use her again and recommend her to friends and colleagues.
Recommended
very knowledgable
By: Rain
Reviewed on: 03 Dec 2015
Nancy gave us several options for a package vacation to Cuba recently. She understood exactly what we were looking for and her tips were very helpful in selecting the nicer rooms and a perfectly relaxing holiday. She's very helpful and nice to work with. Thank you!
Recommended
Nancy is the Best!
By: Christina63
Reviewed on: 15 Dec 2015
Nancy is the best. I have used her to book flights and booking my annual BFF vacation. I will call Nancy up; give her the price range, give her two options for locations, ask for input on tours/what to see off the beaten path and for her to rate our locations....then we chose. It's teamwork and Nancy has not steered us wrong. Our BFF vacations have taken us to Panama, Cartegana, New Orleans, Cuba and now February 2016 off to Grenada.
Recommended
Fantastic Vacation Choice
By: Sherrill
Reviewed on: 18 Jan 2016
Nancy provided 3 choices for a vacation, all of which were terrific. She provided expert advice so our vacation met our specific needs plus proactive reminders that made the trip a smooth and exceptional experience.
Recommended
Grenada
By: Girls Week
Reviewed on: 16 Feb 2016
Fabulous; as usual. Not that I travel lots; but have used Nancy for all our travel needs and she's been bang on to sending us to fabulous locations.
Recommended
Simply fantastic!
By: Amma
Reviewed on: 29 Mar 2016
This was the second family vacation Nancy booked for us and it was another fabulous trip! Nancy helped us find a great resort within our budget and made sure all the details were taken care of ahead of time. She's a true gem and an awesome travel expert! I don't think I'll ever book a vacation without her!
Recommended
Friendly, knowledgeable and professional
By: flanders
Reviewed on: 15 Apr 2016
Nancy was recommended to me by a coworker. This was our first family trip outside Ontario and our first trip to Disney world. Nancy helped me every step of the way from travel documents to suggestions for activities there appropriate for our childrens age and interests. Nancy was always quick to reply to my inquries and either knew the answer or found it out for me in a very timely manner.I have already inquired about a trip for my elderly mother and I for next year. I will definitely recommend Nancy to any friends or family planning to travel.
Recommended
A true professional!!
By: JG
Reviewed on: 29 Jun 2016
We are always pleased with Nancy's level of service! Keep up the great work and we can't wait to plan our next vacation!
Recommended
Great food, service mediocre
By: Hunter
Reviewed on: 28 Nov 2016
The flight and resort was great although the service at a few of the bars was hard to find a smile or a drink. By day two we found the "happy workers". Still left a bit of a bad taste in my mouth. A la carts were great food but getting the orders right or in the right order was difficult to find. All in all it was a great trip but for a five star resort I expected a little more up beat atmosphere. Especially from the pool bar staff. Also the group was upset with the catamaran trip. We waited 2 hours plus for a boat that was not your typical catamaran, we took it with a smile but made the best of it, just a heads up. Many of the other participants in the excursion left and demanded their money back Thanks again Nancy your service made it very easy to get around stress free
Recommended
Hawaii
By: Jo
Reviewed on: 30 Jan 2017
Always fabulous. Professional and efficient. I have used Nancy for years and have referred her to many friends and family members,
Recommended
Fabulous
By: Marymack
Reviewed on: 12 Feb 2017
Nancy us efficient, knowledgeable and a joy to work with- we would work with no other agent but Nancy.
Recommended
>
By: Iku
Reviewed on: 04 Apr 2017
Nancy is terrific at presenting options only after getting a firm sense of what you are after. Even if your needs are relatively small she's helpful and will make changes and edits with a smile.
Recommended
Nancy Dosch
By: Ruth
Reviewed on: 20 Mar 2017
Wonderful - she's very responsive and has lots of great ideas and contacts to get us booked into the right accommodation or trip. She understands our preferences and makes sure that we have what we need in our travels. It's very easy to work with her - we've used Nancy on a number of our trips over the last few years. Thanks Nancy!
Recommended
Outstanding service from Nancy
By: Angela
Reviewed on: 28 May 2017
There are no other words I can use to describe Nancy except Outstanding. I have no doubts to go to Nancy again for future trip planning. She is meticulous, cautious, detailed oriented and punctual. I had been going back to her over and over again for my cruise trips. She plans it well, and does all the things necessary to assure that my trip goes through smoothly. I can give her a better compliment other than recommending her to my friends and family based on the professional service she provides to everyone.
Recommended
Excellent
By: Anonymous
Reviewed on: 23 Jun 2017
Nancy was great, very patient with us and helped us get the best rate.
Recommended
International
By: Reg
Reviewed on: 24 Aug 2017
Terrific. Very helpful. Provided good flexibility
Recommended
Booking flights
By: Raina
Reviewed on: 07 Sep 2017
Nancy has booked many flights and vacations for us over the years and always takes good care of us. I would recommend her services!
Recommended
Europe trip & TransAtlantic Cruise
By: Pat
Reviewed on: 30 Sep 2017
Nancy was great, she organized our car rentals and cruise with no problem.
Recommended
Excellent as always...
By: Karen
Reviewed on: 31 Oct 2017
Nancy works very hard to make sure that you don't have to worry about any details before during or after your trip. She coordinated everything seemlessly and I knew that should I have any concerns she was only an email or phone call away.
Recommended
Excellent Service
By: Nisia
Reviewed on: 10 Nov 2017
Great advice and wonderful service from Nancy!! I can highly recommend her for all travel needs, and to help take away the stress of planning a vacation.
Recommended
Good Trip
By: Pat
Reviewed on: 13 Nov 2017
Nancy was always very responsive to any request or idea we had. Followed up at good intervals to see how we were doing and if there was anything else we needed.
Recommended
Every trip I take
By: Teen
Reviewed on: 09 Dec 2017
Ultimate professional. So accommodating and instant response to any questions/concerns I have. Referred Nancy so many times to family and friends. Totally love her!
Recommended
Best travel agent around
By: Ash
Reviewed on: 26 Jan 2018
My family has been dealing with Nancy for roughly 10 years now, there's a reason we keep going back to her. SHES GREAT. Goes above and beyond to make sure your vacation is everything you dream of. She is very easy to get a hold of and is always very pleasant. Can't wait to book our next vacation through Nancy!
Recommended
Nancy's the best!
By: cruiser
Reviewed on: 16 Feb 2018
She's professional. She's patient. She's not annoyed if you're undecided. She gets back to you promptly. She get you good deals. We'll be back to Nancy. Cruiser
Recommended
Nancy.
By: Bigred
Reviewed on: 20 Mar 2018
Nancy as always was great. She responds to our questions and concerns and is a true professional.
Recommended
Many adventures
By: Michlynn
Reviewed on: 06 Nov 2018
My cousin introduced me to Nancy for my travels. She has been very thorough and offers us a few different options. She follows up to make sure we are ready to travel. I highly recommend Nancy to anyone looking to travel
Recommended
Exceptional
By: Iris
Reviewed on: 09 Dec 2018
It has always been exceptional everytime!
Recommended
Fantastic service over and over!!
By: Serco1973
Reviewed on: 07 Feb 2019
I have been using Nancy for 12+years. Always a pleasure dealing with her. Very efficient and professional. Have recommended her several times to friends and family. And they have all had a good experience with her. Highly recommend her!
Recommended
She's very responsive
By: passenger
Reviewed on: 27 Feb 2019
Love dealing with Nancy. She always returns calls and email promptly. You can count on her!
Working with Nancy Dosch, you will have access to:
- An experienced travel guide whom you can rely on before, during, and after the trip
- Exclusive luxury resorts and properties
- Once in a lifetime experiences
Explore with the Best
Virtuoso Advisors are constantly pushing the boundaries in unique travel experiences.
Alliance programs are unique tailored experiences exclusive to travelers working with Virtuoso Travel Advisors.
learn more