Travel Specialties
Interests
Adventure
Independent Tours
Ocean Cruising
River Cruising
Selling Travel Since
1979
My Background
I've been in the advisor world for about 30 years, and have been blessed to visit 20+ countries during that time. I actually lived in Scotland for four years, and continue to travel to various parts of Europe as often as I can. It's a magical place, and some of my favorite cities in the world are Prague and Edinburgh (that's where I lived while in Scotland).I can book travel experiences anywhere in the world, but I have been doing more river cruises (with custom independent touring as add-ons) and multi-generational travel in recent years. I pride myself on being professional, personable and knowledgeable. I'm also a Brit agent, a Shamrock agent, have completed the Viking River cruises course and the AMA Waterways course. I look at the overall experience of being an advisor like this: focus on what the client really wants — and not what you think they want.
Places I Have Traveled
Reviews and Recommendations for Shelley Greenan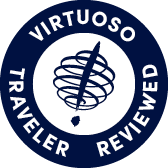 Virtuoso Verified Traveler
All reviews are from confirmed guests sharing exclusive insights
Sort reviews by
Recommended
Excellent and Outstanding
By: SarahLS
Reviewed on: 14 Aug 2013
Shelley did an amazing job at booking my first solo travel trip, and to Europe at that! She was honest, met deadlines and always kept me in the loop. With any tips she had, I used every one of them. As a female in my mid-20's, I wanted to make sure I was taken care of and Shelley was completely trustworthy and probably the best trip I've had to date. Highly, HIGHLY recommended.
Recommended
Helpful and Professional
By: Keith
Reviewed on: 06 Aug 2013
We have been using Shelley for a number of years now and have recommended her to co-workers and friends. Extremely helpful and knows what she is doing!! Always very patient and answers any and all questions very quickly. If I wasn't in my current profession I think I would like to be a travel consultant but I think it is only because Shelley makes it look so easy.
Recommended
Excellent Service
By: Ellen711
Reviewed on: 14 Aug 2013
We have used Shelley's knowledgeable professional services to book cruises on numerous occasions and have been very happy.
Recommended
highly recommend her
By: dd
Reviewed on: 14 Aug 2013
Shelley is wonderful at giving you all the details and information you need.
Recommended
highly recommend her
By: dd18
Reviewed on: 20 Aug 2013
Shelley always takes the time to provide you with all the information you need.
Recommended
She thought of everything
By: Kathie J
Reviewed on: 21 Aug 2013
Shelley picked out excellent hotels for us, right in the heart of Florence and Rome, and within walking distance of the bus/train stations and even provided us with instructions on how to get there from our points of arrival. We felt safe and confident venturing out on our own from these bases and had a wonderful vacation. Her advice on getting around, exchanging money, and seeing the sights among many other details was much appreciated. She thought of everything!
Recommended
The best
By: Rog&Ann
Reviewed on: 21 Aug 2013
Shelley is fantastic. She is very detail-oriented and makes sure we have the best trip appropriate for our likes and dislikes. We'd never use anyone else for our travel arrangements.
Recommended
By: Not provided
Reviewed on: 22 Aug 2013
SHELLEY PROVIDED US WITH PROMPT AND COMPLETE SERVICE. HER COMMUNICATION WITH US WAS CLEAR AND OF A VERY TIMELY NATURE. SHE KEPT US APPRISED OF ANY DEADLINES WHICH REQUIRED ATTENTION AND WAS DETAILED IN ANY EXPLANATIONS WHICH WE REQUIRED FROM HER. SHE IS A THOROUGH PROFESSIONAL AND WE WOULD AVAIL OURSELVES OF HER SERVICES AGAIN.
Recommended
Fantastic Flights!
By: Hells-Belles!
Reviewed on: 04 Sep 2013
Great service !Yet again,so many times we have booked our holiday needs through Mrs.Greenan and each time the trip gets easier! Thank you for making the journey so easy and we will look forward to booking many more.
Recommended
great job
By: jilly
Reviewed on: 06 Sep 2013
Shelley as always was very helpful and professional when making our holiday arrangements. I am always confident that she has done everything possible to make sure the vacation goes smoothly.
Recommended
Highly recommended
By: John
Reviewed on: 09 Sep 2013
Our trip was very enjoyable and lived up to our expectations. My only complaint was that we had to accept a 8:30AM transfer to the airport for our 4:40PM return flight. This resulted in a 6.5 hour wait. As it turned out there was a 10:55AM flight for which we arrived too late to be included. I don't understand why we weren't booked on the earlier flight which would have involved a 6:30Am transfer and only a 3 hour wait.
Recommended
By: Really?
Reviewed on: 27 Sep 2013
Shelley was always available - even on a Sunday - and always helpful with practical tips and sound advice. She is knowledgeable about so many facets of travel. I felt she was my advocate and was confident her main priority was that my husband and I enjoyed our trip, and we did, thanks in very large measure to Shelley.
Recommended
Very great service
By: SM48
Reviewed on: 21 Oct 2013
The contact I had with Shelley was very pleasant and informative. She deligent in getting me the best coverage for my insurance and I appreciated her promt comunication of our trip.
Recommended
Highly recommended
By: B 2013
Reviewed on: 13 Oct 2013
very highly recommended to anyone using her.Gave suggestions that I would not have thought about.Put me on the right plan and I had a great time.
Recommended
By: Not provided
Reviewed on: 15 Oct 2013
Shelley helped us plan and complete a terrific Amsterdam to Budapest cruise. She did a wonderful job on her end. Reg Bowden
Recommended
It was a great experience
By: Annie
Reviewed on: 15 Oct 2013
We thoroughly enjoyed our Globus trip (Essential Britain). Our tour director was very knowledgeable and a lot of fun. We had a great bus driver as well. The hotels were much better than I anticipated (because of comments from other people who had been on bus trips before). We saw as much as we wanted to see and also met some lovely people on the trip. I would highly recommend this trip if you wanted to see Britain and did not want to drive yourself. Much more relaxing for sure.
Recommended
Highly recommended
By: Farmer 3
Reviewed on: 03 Nov 2013
We have arranged and purchased many trips and cruises with Shelley .Shelley is very knowledgeable about travel and has many suggestions for our destinations . We are looking forward to arranging our next trip with her .
Recommended
Highly recommended
By: Bon50
Reviewed on: 24 Nov 2013
Shelly has helped us with 4 cruises and she has always been very professional and very personable. We would highly recommend Shelly for any trips you plan.
Recommended
A Step Above the Rest
By: Don T
Reviewed on: 22 Nov 2013
Shelley has been providing us with travel planning experience for a number of years. Her travel experience in many parts of the world along with her contacts makes her invaluable to the planning process.
Recommended
Very Imformative, Personal, Highly Recommend
By: Char Lar
Reviewed on: 21 Nov 2013
Have used Shelley several times, great Travel Representative!
Recommended
Highly recommended
By: Butch
Reviewed on: 22 Nov 2013
Recommended
Highly recommend
By: kriand
Reviewed on: 22 Nov 2013
She did an awesome job. Got us a good rate for our flights had book the car rental
Recommended
Highly recomend
By: Lori/Lar
Reviewed on: 25 Nov 2013
Shelley booked us a Trip to Italy and it was a fantastic experience. She listened to us when we explained what we were looking for as far as hotels, areas we wanted to see and excursions that we wanted to have booked ahead of time. Everything went exactly according to our itinerary...we were picked up when we were supposed to be for our hotel moves, excursions etc. We were never kept waiting and everything went smoothly so I give a 10 for how the entire trip was arranged.
Recommended
Very highly recommended
By: Carol
Reviewed on: 24 Nov 2013
My son was thrilled and hoping to see you early in the year to make arrangements for me to go to Phoenix to see him in March for about six weeks. Hope you have a wonderful Christmas
Recommended
Highly recommend
By: Not provided
Reviewed on: 17 Dec 2013
Booking our trip with Shelley went really well. No hidden surprises and everything went as planned. I will definitely book trips in the future with her.
Recommended
Highly Recommend
By: Dean
Reviewed on: 25 Nov 2013
My wife and I have always found Shelley to be a very well informed and very helpful agent in all regards of our trips
Recommended
HIghly recomended
By: djebb
Reviewed on: 24 Nov 2013
Shelly over the years has been so helpful and getting us where we want to go. we can't say enough about her she goes above and beyond!!
Recommended
Highly recommend
By: Bella
Reviewed on: 22 Nov 2013
Shelley booked a trip to Italy for us in the spring of 2013. Everything went perfectly. She guided us to go at the best time of year. As a result the weather was wonderful and we avoided the busy time as well. She booked day trips for all the beautiful and must see sights Italy has to offer. The scheduling was perfect in the way that we also had time to relax and soak it all in. We look forward to having Shelley book another trip for us in the future.
Recommended
Highly recommended
By: Late bloomer
Reviewed on: 23 Nov 2013
Shelley planned a trip for a couple of 60+ women that we executed flawlessly. Her detailed directions led us straight from the airport and train station to our lovely hotels in Florence and Rome, both ideally situated in the centre of the city and perfect for exploring the sites. We had a fabulous time and won't hesitate to call upon Shelley the next time that we're planning an overseas vacation.
Recommended
Awesome!
By: Jean
Reviewed on: 18 Dec 2013
Shelley is patient. While not knowing exactly what I needed she guided me through the possibilities of my trip. She is efficient; once the plans were verified she called to confirm and within a day had the paperwork ready. This was a very pleasant experience for a beginning retired traveler. I will return! Thank you, Shelley
Recommended
Highly recommended
By: John29
Reviewed on: 04 Jan 2014
Shelly is very easy to work with, she responds to phone inquiries promptly. She goes the extra mile and gives all the time needed.
Recommended
Highly recommended
By: earl
Reviewed on: 27 Jan 2014
Shelley is a thoroughly prepared travel agent who has a broad knowledge of the industry.I respect her opinions and accept her recommendations without hesitation.She knows our interests and gives us appropriate suggestions.We have been traveling for years and she has always come through for us.
Recommended
ABSOLUTELY THE BEST ADVICE AND SERVICE
By: GLORIA 65
Reviewed on: 08 Feb 2014
Shelly is very personable and  has come to know what we like. She attends to every detail in a very professional manner. I appreciate her detailed, step by step itineraries so there is no mix up during the trip. She is very knowledgeable about the various aspects of travel so we get the best possible travel venue to meet our needs and what we want to pay.I have no hesitation in recommending her to anyone and I am over 100 km away from her office.A big thank-you to your friendly, knowledgeable service.
Recommended
Highly Recommended
By: Bryce101
Reviewed on: 10 Feb 2014
I really appreciate all the help Shelley was able to provide for my up coming trip.  Shelley has made the process a lot easier for me.  Thanks again.
Recommended
Very friendly service.
By: Julie Z.
Reviewed on: 23 Jan 2015
Shelly was very pleasant and friendly. I had very special requests that needed to be filled and Shelly was quite thorough in researching in order to accommodate my needs. This trip was a learning experience for both of us and I felt very supported during my on going saga of "issues" after I returned.
Recommended
Trip of a lifetime
By: Marty
Reviewed on: 03 Oct 2016
Not having to worry about luggage was a dream! Food and accommodations above expectations! Scenery made you proud to be a Canadian,
Recommended
Always Amazing!
By: Catsclassics
Reviewed on: 19 Nov 2016
As always, Shelley made our holiday amazing. Holidays with friends schedules can be hard, same day 2 different flights. Rooms right beside each other closes to the beach! Lovely note second day checking to make sure everything was going good. PERFECT! great holiday as always, see you February Shelley, Where to next! Cheers
Recommended
Hawaii
By: Rudi
Reviewed on: 12 Nov 2016
Excellent !!!!!
Recommended
Highly Recommended
By: Meg
Reviewed on: 17 Feb 2014
Melia Cohiba - Havana - . Very close to the old city, and many modes of transportation to get you there. We used cab, horse/buggy, tours etc and the prices were reasonable to get around.. The hotel  was directly on the harbour,  The pool area was sheltered behind walls and had all the amenities to relax after a busy day in the city. 3 days was enough to get in the highlights in the city ...including Tropicana...thoroughly enjoyable. We went with the attitude that the food would not be good and we were pleasantly surprised. Buffet had many different food options.Melia Varadero Beautiful resort with 3 a la cart restaurants. Steak house and Fine dining were  good.,Seafood restaurant NOT. Buffet was great and so was the service. Everywhere there was entertainment, from piano bar, to pool area, so each restaurant having live music....very enjoyable. The beach was good and ends at the golf course....and The Xanadu mansion....and then you have to walk back again to resort.
Recommended
Reliable expertise
By: Nan
Reviewed on: 18 Feb 2014
I always call Shelley for my travel planning. I continue to recommend her when talking with others about trips & travel in general 
Recommended
Husa Santa Maria, Cuba
By: patriotacres
Reviewed on: 03 Apr 2014
We spent a week at Husa Santa Maria in Cuba in February, took the whole family and had a great time.  The resort was massive, but we had no trouble finding anything and it was really nice that it had two pools.  We found one to be very busy and loud and the other to be quiet and relaxing and it was easy to watch the kids in the pool because it was not full of people.  We had fantastic rooms, and overall it was a really nice and relaxed trip.
Recommended
Always Recommend
By: Alliston Car Guy
Reviewed on: 11 Apr 2014
Recommended
Highly recommend
By: I
Reviewed on: 09 May 2014
Recommended
Extremely highly recommended
By: Tim's mom
Reviewed on: 21 May 2014
I appreciate all the patience and friendliness and help
Recommended
excellent service
By: Irene
Reviewed on: 14 Aug 2014
Dealt with Shelley for some time. Excellent service always
Recommended
very helpful and professional
By: Jolly Roger
Reviewed on: 13 Sep 2014
Shelly is fantastic. We rely on her for all our travel arrangements.
Recommended
Dependable
By: Audcan
Reviewed on: 18 Nov 2014
Everything as expected, no nasty surprises
Recommended
Great Job for a complicated booking
By: wwwon
Reviewed on: 05 Dec 2014
Shelley did a great job booking a trip for 8 to Costa Rica. It was complicated with 3 couples there for one week and the other couple for two weeks. Everything went smooth and had a great vacation
Recommended
Very expert and friendly service
By: randalj
Reviewed on: 16 Jan 2015
Very expert and friendly service! Shelley was always pleasant and willing to help.
Recommended
Cruise
By: CW
Reviewed on: 12 Jan 2015
The Ryndam Cruise was very nice, the ocean view room was surprisingly nice as well and suited us for what was needed. Key West was amazing with all the bars and old structures. The other ports however, were not so nice. Guatemala? St. Amequie Beach Resort was awful. Banana Coast we did not get off.. had to tender in. And Costa Maya was nice - did not go on a resort just walked around port area and went to Senor Frogs for lunch. All ports were small and out of the area type ports, which I guess is okay but found it unusual.. The staff on Ryndam were really good. Trying to get a seat at dinner was different as well. Pinnacle Grill as always was our favorite! Being a smaller ship was nice. Next time though it's gonna be 2 weeks in the Mediterranean. Thanks for all your help with our trip. Char
Recommended
Always Reliable Service
By: Carguy55
Reviewed on: 26 Jan 2015
We use Shelley because she always provides reliable and friendly service, answers any questions we may have very quickly and patiently!
Recommended
Trusted travel knowledge and advice
By: Meg2278
Reviewed on: 16 Feb 2015
Holland America Panama cruise Advice offered on overall cruise was accurate. We went with others that was their destination of choice but found 4 sea days long and port stops little short. Overall cruise was good but Shelley would have steered us to a different cruise more suited to our travel history as she has booked many holidays for us in the past. Ship service was goods s always but destinations were fair to good. A lot the port time did not allow for time to really see the port. Only one time in Aruba their into evening. Enjoyed the day in Panama seeing the locks and then off on an adventure to the Embera Indians which was a highlight Disappointed in Limon in Costa Rica and the tour we took that day. Expensive and not that great. Spent time before in Costa Rica in the past And expected more In closing the cruise was ok and that is what Shelley told us to expect
Recommended
Expert Friendly Service
By: M & L
Reviewed on: 18 Mar 2015
We were very pleased with the resort Shelley recommended for us. She listened to our likes and dislikes re: travelling, and suggested a place that was thoroughly enjoyable, and still within our budget. Thanks, Shelley!
Recommended
Excellent service
By: Irene
Reviewed on: 22 May 2015
Trip was fabulous. Service on cruise ship not as previously experienced but nothing to do with travel agent. All expertly handled no complaints
Recommended
Exceptional, caring & highly professional
By: 1 weiss lady
Reviewed on: 13 Jul 2015
Thanks to Shelley all went so well with the flights! This has to be the 15th time Shelley has been our agent and not the last!
Recommended
Great trip
By: Irene
Reviewed on: 10 Aug 2015
Excellently handled as usual. Had a wonderful time
Recommended
Expert Friendly Service
By: BJG170
Reviewed on: 30 Aug 2015
The headline says it all. From the expert, friendly service and advise from our Travel Advisor to all the workers at the Royalton Hicacos Resort and Spa in Veradero This was our 3rd stay at this resort and there will be more to come in the future. The quality of service of every single worker was second to none. The beach is incredible and the romantic pool atmosphere with it's waterfalls and grado is something you must experience.
Recommended
great Trip
By: debanddon
Reviewed on: 07 Oct 2015
We took the Globus Great Canadian War Memorial Tour September 9-18, 2015. The tour covered Paris and the battlefields of Somme, Normandy and Flanders for both The Great War and WW11. The tour director was pleasant, helpful and knowledgable. Step on guides who joined us for specific parts of the tour were also excellent. the bus was comfortable with an amazing driver. We enjoyed all the Optional Tours. All the hotels and included meals were of an acceptable standard and the tour exceeded our expectations. Days were long, early wake up calls, on the bus by 8a.m. and often not at an hotel until 6p.m. Several of the Optional Tours were in the evenings, making this quite a tiring tour. We extended our trip with a week in England prior to the tour and an extra night in Paris at the end. Shelley made all these arrangements for us and all went smoothly.
Recommended
great
By: ch
Reviewed on: 23 Sep 2015
As always Shelley was professional, helpful, full of great advice and accommodating.
Recommended
Great trip to France
By: Barbie and Ken
Reviewed on: 24 Sep 2015
Our trip with Tauck cruise company was fabulous and our stay at Esprit St, Germain was perfect. We're very happy that Shelley recommended the Esprit hotel in Paris. Shelley is good at her job.
Recommended
Great friendly service
By: Elaine
Reviewed on: 26 Sep 2015
I received excellent reminder service on payment, visa submission reminder, and following up on recommendation on excursions to take and places to go and visit.
Recommended
The Best trip ever
By: Dean C.
Reviewed on: 20 Dec 2016
Excellent Lady to deal with, very helpful one of the best trips we have ever been on Thanks again
Recommended
River Cruise to Normandy
By: Reg
Reviewed on: 09 Oct 2015
This was a terrific trip. Only problem was on the triple 7 going over - most uncomfortable seats EVER!!!! Air France service was poor. Beyond that we had a great time - we love the river cruise concept. Reg
Recommended
Expert friendly tour guides
By: DJ
Reviewed on: 13 Oct 2015
Great trip and everything went smoothly as planned
Recommended
Great trip!
By: Jolly Roger
Reviewed on: 05 Oct 2015
We were very pleased with the way Shelley planned and organized our vacation. From the selection of the Collette tour and extented visit to the Amalfi Coast everything was great. We were fortunate to have Shelley with us on the tour of Umbria and Tuscany as the "Official" guide was young and inexperienced. Shelley was able to provide leadership and solve a number of isuues including the substitution of a more acceptable coach. The originally scheduled vehicle was awful and would have spoiled the tour. Well done Shelley!
Recommended
e-trip
By: happy
Reviewed on: 29 Oct 2015
our trip was 34 days long. Every thing went as planned. Shelly arranged all pickups from different hotels, flights on 3 different airlines went as arranged and all hotels booked went as planned. We had little to do but show up at designated times. This made for a stress free holiday. I fully plan to use Shelly for holidays in the future.
Recommended
cruise was great. food was always cool
By: evans
Reviewed on: 17 Oct 2015
ports of call were great. weather wonderful. only problem was the food on boad
Recommended
Good service
By: Nannie
Reviewed on: 15 Oct 2015
Trip was good, weather great. Most excursions were as described. The only complaint was the food on ship in dining room was often not hot.
Recommended
Exceptionally friendly service
By: Karekare
Reviewed on: 10 Nov 2015
Quick and friendly service, always a pleasure to work with and has been for many years!
Recommended
Gorgeous Hawaii!
By: Suzy1
Reviewed on: 22 Nov 2015
We have just returned from a wonderful Globus tour of Hawaii. We were on the 13 day Grand Hawaii Vacation. It really was grand, too. Fortunately, the Hawaiian gods smiled and the sun shone most of the time. Globus used only Sheraton hotels which were amazing. There was excellent hotel service and use of amenities from Honolulu to Kauai. Our tour director had lots of information about locations and tour sites. He was very well organized, personable and easygoing and always had reservations, tickets, and suggestions planned well ahead. Each day brought new drivers for buses. And, each time, the drivers were very skilled and also very informative. Sometimes, the drivers even provided mementoes of their particular tour, e.g., origami images made of island leafs, drawings of island scenes. We were overwhelmed by the spectacular scenery everywhere. Optional tours provided fantastic choices like snorkelling or the Road to Hana. Thanks to Carolyn in Alliston at Vision Travel.
Recommended
Caribbean Cruise
By: Mark59
Reviewed on: 27 Nov 2015
nicely planned, thanks to Shelley
Recommended
Shelley is wonderful!
By: charlar
Reviewed on: 11 Feb 2016
From the start on planning our cruise to finish, Shelley provided us with expert advise and professionalism.. and we'll we were away if I needed any assistance, I knew I could contact her anytime!
Recommended
Always Looked After
By: KeithA
Reviewed on: 16 Feb 2016
Been using Shelley for years now, always quick to answer any questions we may have and has some good recommendations.
Recommended
super agent
By: mustang66
Reviewed on: 07 Apr 2016
Shelley is a super travel agent that we have gone to for years, she continues to amaze us,as she always manages to meet our needs every time we book a holiday through her. just returned from another fab holiday, see you again ! End of May!
Recommended
Very efficient and friendly
By: Doe
Reviewed on: 22 Mar 2016
I really enjoyed dealing with Shelley. She is very easy to talk to and all my questions were answered while I was in the office. She got back to me quickly with information on future trips. I look forward to dealing with her for my travel arrangements in the future. Thank you
Recommended
Very helpful
By: Sue1953
Reviewed on: 01 May 2016
We booked a trip to Cuba with Shelley. We were all set to go after receiving Shelley's advice and guidance. However, at the last minute, there was a family emergency and we were forced to cancel. I am very appreciative of Shelley's trip advice within a budget to suit my daughter and her fiance and ourselves. I am also very thankful for Shelley's immediate assistance when we had to cancel our trip at the last minute.
Recommended
Professional friendly service
By: Marilyn
Reviewed on: 05 Jul 2016
Trip was thorough enjoyed.
Recommended
Spain/France/Italy
By: LesFill
Reviewed on: 12 Sep 2016
17 days, 6 countries, 1 daughter = priceless My daughter and I had the best time ever on this tour of Spain/France/Italy. We only had 14 people on our bus so we were able to get to know everyone really well and had lots of space on the bus so no arguments. :) The itinerary was well planned and we had lots of time to explore on our own and do shopping! Loved our Tour Director and Driver. He was very engaging and quite excited about the things he was showing us. The only disappointment would have a been a few of the hotel meals. They were on the line of what I call "wedding food", over processed and not very tasty. Make sure you go on as many extra outings as you can as you never know when you will be back. Loved Italy the best hope to go back and explore more some day!
Recommended
Knows her Stuff
By: Love to Travel
Reviewed on: 06 Sep 2016
Shelley is always so knowledgeable when helping to arrange our trips. I trust her experience, and the fact that she is in tune to my likes and dislikes. While escorting a group, I notice that she picks up on little things that might make it easier for those with some mobility issues. She can make on the spot decisions and rectify problems. The Danube River cruise was just amazing. It is hard to describe to others all that we saw and did. Thanks again Shelley for a great time.
Recommended
fabulous service
By: Creemore22
Reviewed on: 15 Sep 2016
Terrific help in organizing a trip with a lot of complexity.
Recommended
Great Experience
By: Phil43
Reviewed on: 04 Sep 2016
Nice accommodation. Comfortable coaches. Good choice of excursions. Very long evening meals-left little time to relax prior to bedtime. Good menu choices. Generally helpful local guides. Crew very attentive. Company reps helpful. Some people would appreciate more detailed classification of walking trips-(length, altitude changes, roadway surface type etc.).
Recommended
Western Med cruise
By: WRLDTRVLR
Reviewed on: 24 Sep 2016
Amazing cruise of Western Mediterranean with Celebrity. Started in Amsterdam with stops in Belgium, Bilbao, Lisbon, Cadiz, Gibraltar, Cartagena, Mallorca. Pisa and ended in Rome. Added a stay in Tuscany post cruise. Every place...fantastic. Highly recommend.
Recommended
Beautiful Canada
By: Doreen
Reviewed on: 09 Oct 2016
Did the Rocky mountaineer trip fro Calgary Fabulous scenery, great service All taken care of by Shelley once again. Thanks
Recommended
Friendly leadership
By: SusanJ
Reviewed on: 03 Oct 2016
Just got back from Vision's Rocky Mountaineer trip from Calgary to Vancouver. Winter is trying to come early to the Rockies but friendly camaraderie among all the participants and the leadership of Kevin and Lorrie made for a warm atmosphere always. Mike, the driver/guide had great information and funny stories about all our locations. The Rocky Mountaineer train ride from Jasper to Vancouver was a real highlight. Thanks to Shelley and Carolyn for their trip recommendation and putting together the details.
Recommended
Great Advisor
By: Travelers
Reviewed on: 23 Jan 2017
Shelley was friendly and very helpful in setting up our trip. As we have worked with her many times she knows our presences. We miss being able to drop into the office,but will continue to work with her.
Recommended
Shelley Greenan review
By: Joe
Reviewed on: 30 Jan 2017
We have worked with Shelley over the past 10 years and we would not use any other travel agent.
Recommended
Our Travel Expert
By: Carguy
Reviewed on: 12 Feb 2017
Always excellent service, expertise and patience rolled into one package!
Recommended
Perfectly suited
By: Phaedra
Reviewed on: 18 Feb 2017
Excellent. I communicated our wishes and Shelley matched them perfectly! We wanted a 5 star vacation and Shelley found the right resort to deliver the amenities, location, service, food and ambiance we desired, all within our financial parameters.
Recommended
restful
By: restful
Reviewed on: 09 Mar 2017
Shelley was very informative about our trip. kept us informed of all changes made before we left.
Recommended
Paradisus Rio de Oro
By: Joyce
Reviewed on: 17 Mar 2017
First of all, for this trip, we worked mostly with agent Carolyn Kremer. Shelley and Carolyn are a very helpful travel advising team. Both have a great deal of knowledge about travel around the world. They are very informative and try to find out answers to questions if they don't already know the answers. The Paradisus resort in Holguin Cuba is excellent for couples. It is a quiet attentive resort and it is not large, around 300 rooms. Food and accommodation were very good (by Cuban standards). Carolyn provided a very good suggestion with this resort.
Recommended
10 days in Jamaica
By: Jamaica bound
Reviewed on: 25 Mar 2017
We have been using Shelley as our travel agent for many years. She always does a good job helping us pick a vacation and helping us prepare for the trip.
Recommended
Cuba trip
By: Jojoho
Reviewed on: 10 Apr 2017
She is extremely efficient and has a great depth of knowledge about travel and specific destinations. Shelley chooses the right type of contact media i.e. email for certain reasons and telephone discussions for other needs. She makes the entire process simple and painless. It was great pleasure to work with Shelley.
Recommended
A one
By: Mah
Reviewed on: 05 May 2017
Shelley has planned several trips for us, and every one has been great. We would heartily recommend her. She's the best!
Recommended
New Zealand
By: Don
Reviewed on: 09 May 2017
Very helpful with all aspects of the trip. Recommended various enjoyable side trips . We have worked with Shelley for a number of years now and she understands our needs while traveling. Makes it fun planning trips.
Recommended
Always Excellent
By: Keith A
Reviewed on: 17 May 2017
Easy and comfortable experience
Recommended
Hawaii
By: Roxi
Reviewed on: 07 Jun 2017
it was very good
Recommended
Scotland Tour 2017
By: Operation YJ
Reviewed on: 19 Jun 2017
Shelley was amazing to work with. She was so knowledgeable about Scotland as she's been there many times. All of the accommodations she chose for us were incredible. We would definitely work with her again!
Recommended
alaska
By: red
Reviewed on: 22 Jun 2017
It was great working with Shelly. She suggested that we do a 3 day land along with our 7 day cruise to really get the Alaskan experience and we are glad we did. Everything was well organized without any hiccups. She sat down with us and explained everything and answered all our questions. Shelly knows her stuff.
Recommended
Vision Travel - Shelley Greenan
By: Trisch
Reviewed on: 22 Feb 2018
Shelley was always available and explained everything clearly. Seat selection, suitcase cost, added insurance, everything
Recommended
CONSISTENTLY THE BEST ADVISOR
By: GLORIA L
Reviewed on: 22 Feb 2018
SHELLEY TAKES INTO ACCOUNT OUR NEEDS FOR TRAVEL AND COMES THROUGH EVERY TIME. i.VE BEEN WITH HER FOR OVER 10 years and will continue going forward. She is excellent at finding the best values for our trips.
Recommended
Excellent vacation time!!!!
By: Lyn smith
Reviewed on: 24 Jun 2017
Shelley is a most excellent tour advisor-she was always available to answers my many questions and her planning skills are suited to my travel experiences as a senior!!! All her plans were suited to my travel abilities eg planes,airports, buses tours etc She always reassured me of my senior abilities to travel and manage airports-AND airports must be expanding by the minute as most are HUGE I would recommend Shelley everyone I know as she does such an excellent job AND she always reassured me that I could do this travelling!!! Thank you Shelley
Recommended
River cruise in Italy
By: Audcan
Reviewed on: 02 Jul 2017
Shelley is good to work with. She understands my needs and preferences plus works to get the best deal.
Recommended
Trip
By: audroy
Reviewed on: 03 Jul 2017
Excellent in every way
Recommended
Travel time-Vision
By: Lyn
Reviewed on: 21 Jul 2017
Once again Shelleys travel plans eg flight,etc were just fine no snags etc would recommend Shelley 100 %. Lyn
Recommended
Trip to Vancouver
By: Jo
Reviewed on: 21 Jul 2017
Helpful and efficient
Recommended
PEI trip
By: lmn
Reviewed on: 26 Jul 2017
Shelley has been helping us with our vacations for many years. She has always been very helpful and full of lots of information to help us with our decision on where to go. I would highly recommend her. Thanks Shelley.
Recommended
My vision of vision
By: N'duja
Reviewed on: 25 Sep 2017
Fantastic!!!!! She was "ON" every detail! and provided minute to minute updates and requested never leaving us guessing ! Great work - can wait to travel with here guidance again ! F
Recommended
France
By: New2travel
Reviewed on: 04 Oct 2017
Shelley was very patient and understanding and had a good concept of what we required even when we changed it
Recommended
Scotland
By: Jean
Reviewed on: 01 Oct 2017
Good insight to Scotland. Very helful on our last minute travel arrangements. Perfect locations of accommodstions.
Recommended
Kraków, Lviv
By: RMF
Reviewed on: 01 Oct 2017
Great, price was good, flights worked out perfectly.
Recommended
Croatia
By: Wilky
Reviewed on: 09 Oct 2017
Very informative.
Recommended
Canadian War Memorials Tour
By: Susan
Reviewed on: 09 Oct 2017
Shelley is always helpful and available. I appreciate that she advises for quality and for our price range. For this trip, we experienced a significant flight delay and Shelley immediately applied for allowable refunds. Prior to the trip, Shelley showed me the new Umapped app which could be very helpful for notes, communication and photo sharing. Shelley provides excellent advice.
Recommended
The Best
By: Roger Whittle
Reviewed on: 14 Oct 2017
Shelley delivers an incredible level of service. She is very detail oriented. She ensures that we make the best of every vacation and seeks out the best deals and the highest quality providers.
Recommended
Good Old Shelley
By: dickhead
Reviewed on: 25 Oct 2017
Always helpfull and always gets back to you!
Recommended
England trip
By: Alder
Reviewed on: 26 Oct 2017
Shelley was efficient and booked flights and seat selections that we wanted
Recommended
Portugal Spain
By: Wanderer
Reviewed on: 20 Oct 2017
There was an adjustment as the office is now closed and we found it a bit challenging. We could not get a map of Spain and Portugal as Vision does not provide these and neither did the tour operator, Collette. While we would recommend Shelley again we would never recommend Collette.
Recommended
Trip of a Lifetime
By: GDR
Reviewed on: 14 Dec 2017
Shelley was absolutely awesone to deal with. We went to her with a long list of "must see's" for our trip to South Africa. She worked hard with her contacts to create a package that met all our needs and budget. Shelley was instrumental in helping us arrange and organize all the details related to our tours around Cape Town and then for Safari. Her recommendations made this trip the best one we have taken so far. Shelley has looked after me for many years. Trip after trip, she provides a wealth of knowledge on destinations and I trust her judgement. She is a pleasure to deal with.
Recommended
Satisfied
By: Ellen Huether
Reviewed on: 23 Dec 2017
Always there to do or help with travel arrangements. We have dealt with Shelley for a few years now and have been satisfied with her professionalism and knowledge.
Recommended
Shelley
By: Earl
Reviewed on: 28 Dec 2017
Shelley is marvellous!Everything she does is done well and thoroughly.
Recommended
The greatest person I know.........almost!
By: dickhead
Reviewed on: 06 Jan 2018
Actually horrible! Super help full, always, and we would recommend Shelley to everyone yet were very selfish so.........we/ll just keep Shelley to ourselves! As if!
Recommended
Shelley
By: Stuart
Reviewed on: 12 Jan 2018
abcdefghijklmnopqrstuvwxyz.
Recommended
Hawaiin Excursion
By: Irene
Reviewed on: 15 Jan 2018
Our trip was great have dealt with Shelley for years & will continue to for our future travels
Recommended
Winter holiday 2018
By: Curley
Reviewed on: 01 Feb 2018
She was informed and giving oppositions on flight times and hotels . She advise when payments were due. When asking questions either my email or phone she give us quick answers.
Recommended
1st Vacation ever
By: craig maidens
Reviewed on: 31 Jan 2018
I Love Shelly and what she did for our vacation. She planned every last detail for us and the timings and companies she used were perfect.
Recommended
Royalton Bavaro Resort and Spa
By: Susan
Reviewed on: 09 Feb 2018
Shelley is always a delight to work with. She very quickly made our reservation for this trip in the fall. Shelley readily goes over all the aspects of travelling to the location from the provider to the resort to the area of the beach and hotel. Information is at her fingertips. I appreciate her interest, her friendly reminders about documents and payments and her quick responses when their are questions. If Shelley doesn't have a ready answer, she researches her sources and gets back to me quickly. This was a great relaxing trip for my husband and I, just what we wanted!
Recommended
Always Looks After Us
By: K&J
Reviewed on: 22 Feb 2018
Shelley always makes sure we are looked after and provided with all the information we could ever want. Quick to respond with any questions we may have and trust her advice on anything we are not sure about.
Recommended
Advisor
By: Nicks
Reviewed on: 22 Feb 2018
A good partnership. Used her knowledge of the areas we were visiting to make good recommendations. Also helped us when we ran into hotel difficulties in Buenos Aires. Replied promptly to all requests.
Recommended
Shelley
By: Barrie
Reviewed on: 01 Mar 2018
Everything went Great.
Recommended
The wow factor
By: Wilky
Reviewed on: 22 Feb 2018
We have had the opportunity to have Shelly Greenan plan three trips for us. My wife and I are not organized travelers and need all the advise we can get in order to make a decision. Shelly's wide range of travel experience was obvious and enabled us to make confident plans. We also needed a knowledgable organizer for our trip to St. Lucia which included 15 children and grand children. Shelly professionally coordinated the appropriate details and paperwork for the family members. Destinations were excellent, transportation arrangements were faultless, followup questions and added information was provided instantly. For any future trips we will confidently ask Shelley to plan them on our behalf.
Recommended
Barbados
By: Pam
Reviewed on: 25 Feb 2018
It was very good
Recommended
Another great trip
By: Happy Traveller
Reviewed on: 08 Mar 2018
Once again Shelley looked after all the details in a professional, and friendly manner. It is quite evident Shelley knows her business and it is always a pleasure meeting with her.
Recommended
Beautiful Beautiful Barbados
By: Travel bug
Reviewed on: 26 Feb 2018
Shelley planned our trip and everything went very smoothly I would not hesitate to have her plan another trip for me
Recommended
Travel
By: Rose
Reviewed on: 01 Mar 2018
Working with Shelley was excellent as always.
Recommended
A terrific cruise
By: R&K
Reviewed on: 05 Mar 2018
She is extremely attentive to detail and all our needs in terms of travel plans were met with her usual high standard of professionalism
Recommended
Mexico
By: Sharkey
Reviewed on: 09 Mar 2018
She is easy to work with and very accommodating. Answers all questions thoroughly and finds us the best deals always.
Recommended
Tucson
By: Meg
Reviewed on: 12 Mar 2018
Shelley has been my advisor for years and I always get great advice and help when required. This trip came with many medical challenges, and Shelley suggested and we purchased Trip insurance (medical, cancellation etc.) from Manulife. Thankfully, we were advised and we did this, and we ended up with hospital bills, that were excessive. She also arranged our flights, which were connecting, and saved us $$.
Recommended
Shelley's the best.
By: Roger & Ann
Reviewed on: 12 Mar 2018
Shelley is very thorough and always recommends vacations best suited to our needs. She has never steered us wrong.
Recommended
Sailing with Oceana
By: Diddi
Reviewed on: 14 Mar 2018
She is a very patient and totally trustworthy person. Shelley has the knowledge of an experienced travel adviser. I would and have recommended her services to other friends.
Recommended
cuba varadero
By: Pete Bowser
Reviewed on: 25 Mar 2018
Excellent! She got us exactly what we wanted. Also having a trip adviser that comes to your door is great for us. The plane and seating was the best we ever had.
Recommended
Quality service
By: bill
Reviewed on: 13 Apr 2018
terrific! She really cares.
Recommended
Last Minute to Cuba
By: Mickey
Reviewed on: 07 May 2018
Shelley was excellent in helping to arrange a last minute trip to Cuba. She was always quick to reply and had all the answers to my questions. I feel very comfortable dealing with Shelley and will contact her for our next trip.
Recommended
UK
By: knitter
Reviewed on: 11 Jun 2018
She was excellent.
Recommended
goes the extra mile
By: Thompsonx4
Reviewed on: 17 Sep 2018
This is our third trip booked thru Shelley and each time she has worked hard to make sure that we get what we want at a good price. She spent extra time trying to find us a hotel in Berlin that would sleep 4 without breaking our budget. Thanks for all the time you spent, the hotel was perfect.
Recommended
Success of trip
By: Ann robbins
Reviewed on: 06 Sep 2018
I found Shelley very helpful. She made my trip to the Netherlands much easier than I anticipated. Thank you Shelley
Working with Shelley Greenan, you will have access to:
- An experienced travel guide whom you can rely on before, during, and after the trip
- Exclusive luxury resorts and properties
- Once in a lifetime experiences
Explore with the Best
Virtuoso Advisors are constantly pushing the boundaries in unique travel experiences.
Alliance programs are unique tailored experiences exclusive to travelers working with Virtuoso Travel Advisors.
learn more