Travel Specialties
Interests
Family Travel
Food & Wine
Honeymoons
Destination Weddings
River Cruising
Destinations
Australia
New Zealand
Dominican Republic
Germany
Jamaica
Selling Travel Since
1998
My Background
I have been a travel advisor with Vision Travel Solutions for over 18years. Travel has always been something I have had a strong passion for. Being the child of a military member, I became accustomed to the lifestyle of being on the move. I began work in the travel industry more than 25years ago, and lived overseas for a short period of time. I currently have specialites in the areas of Australia, New Zealand, Holland, Disney, Sandals, as well as with Princess, Holland America, Royal Caribbean, Celebrity, Paul Gauguin, Avalon and Uniworld Cruises., and have extensive experience with Destination Weddings and Honeymoons. I look forward to assist in achieving your travel dreams.
Places I Have Traveled
Reviews and Recommendations for Carolyn Kremer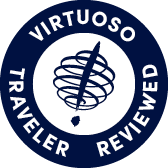 Virtuoso Verified Traveler
All reviews are from confirmed guests sharing exclusive insights
Sort reviews by
Recommended
HIghly reccommended
By: Laura-Lisle
Reviewed on: 22 Aug 2013
The weather was great, the resort was beautiful, the food and drinks were good. What more can you ask for! I preferred the pool area over the beach. The excursions were great, especially the zip lining.
Recommended
I would recommend her highly. Very pleasant and helpful.
By: judevan
Reviewed on: 15 Aug 2013
Carolyn is very professional and approachable. I use her all the time for all my bookings. She gets the job done and we are always very happy.
Recommended
highly recommend. Should be on everybody's bucket list
By: roadhogs
Reviewed on: 19 Aug 2013
This trip was excellent. Princess cruise lines was a very gracious host. The land tour was run very professionally and the the cruise was awesome. Everyone should have this trip on their Bucket list of things to see. Well done!!
Recommended
Highly Recommended
By: GD0111
Reviewed on: 26 Aug 2013
Carolyn did a wonderful job for us on our trip to England. She was very helpful & informative. If there was anything we needed to know about, she was there for us. Thanks Carolyn. Gina
Recommended
By: JH
Reviewed on: 01 Sep 2013
Our trip was very well organized from the flight, shuttle to the hotel and the beautiful hotel itself. The hotel was centrally located so it was easy to either walk or find transportation to where we needed to go. City Passes were arranged for us, so we were able to see some attractions at huge discounts. Carolyn also booked an evening at the theatre. We were so pleased that all the details were taken care of for us.
Recommended
Excellent Service
By: GWN
Reviewed on: 01 Nov 2013
Excellent service as always ! Always a pleasure when working with Carolyn!
Not Recommended
becarefull of the fine print
By: unhappy customer
Reviewed on: 24 Nov 2013
everyone is eager to take your money and make the sale
Recommended
Would definitely recommend Carolyn Kremer!!
By: Deb
Reviewed on: 27 Nov 2013
Carolyn as a Travel Agent with Vision 2000 is very Passionate!! Keep up the Good Work!! Deb
Recommended
Exceptional Service
By: Sandi
Reviewed on: 22 Nov 2013
I have used Carolyn to assist me in planning very detailed excursions for over 10 years. For this particular trip, Carolyn faced many obstacles in preparing a demanding itinerary for two very discerning travelers. She did it with grace and commendable professionalism. Line of communication is always open wit Carolyn and replies to questions and requests are always promptly returned. I look forward to many more years of working with Carolyn Kremer.
Recommended
Highly recommend
By: Judy
Reviewed on: 06 Dec 2013
We use Carolyn all the time. She is very helpful and pleasant. I would highly recommend her to anyone wanting to travel and in fact I do.
Recommended
We were very happy with Carolyn. We recomend her highly.
By: Me 70
Reviewed on: 09 Feb 2014
We used Carolyn for a Beaches Turks and Caicos holiday for our family.  We were very happy with her advice and the reservations.  We did send her a thank you. 
Recommended
By: Emmati
Reviewed on: 13 Feb 2014
Carolyn was extremely helpful.
Recommended
Highly Recommend
By: katie7
Reviewed on: 21 Feb 2014
Carolyn was a great help in planning this trip. We are experienced cruisers but this was a new line for us and her assistance in working out the details and notifying us of new offers by the cruise line made the trip even better for us. All our questions were answered quickly and she certainly put in extra effort for us. We have worked with Carolyn before and will certainly be contacting her in future about our next trip.
Recommended
By: Not provided
Reviewed on: 17 Mar 2014
Highly recommended.  It was great!LauraLisle
Recommended
Very Helpful
By: Stephen**
Reviewed on: 23 Mar 2014
Estahlished what we wated and helped us to find best fit.Have worked with Carol for many years and will continue to do so.
Recommended
Highly Recommended
By: Not provided
Reviewed on: 10 Apr 2014
Carolyn has got to be one of the most patient people I've ever met.  I can't tell you how many emails I sent to her in the process of deciding on a hotel for our up-coming stay in London.  I was up to several a day for a series of days.  Some asked for more information. Some (nicely, I hope) tried to tell her what I thought she should do.  She answered them all promptly and with unfailing good humour.  We have used Carolyn for several trips, and I would recommend her to anyone looking for someone else to take the stress out of the journey.She really knows her stuff!
Recommended
recommended
By: charles and janice
Reviewed on: 13 Apr 2014
Carolyn was very professional, yet warm and helpful. Having made the trip herself she could give us pointers which made it easier for us. She found us the best seats and rates available. We plan to use her for our next trip.
Recommended
Great service; no issues
By: David
Reviewed on: 21 Dec 2014
all aspects worked as expected.
Recommended
Thank you, Carolyn
By: M & K tourists
Reviewed on: 02 Mar 2015
Great planning, Carolyn. We had no waits, rooms were more than we expected and the food was typical to resort fare. We had the option to have 2 meals in a full menu restaurant and the one reservation we did enjoy was a delicious four course meal. We had no problems and having traveled in over in over 20 countries in the world, this was better than quite a few previous trips with other Travel companies. Tours from the resort were excellent as well. We were impressed with the excellent English and knowledge of the guides. All in all it was a great experience! Thank you.
Recommended
Rosewood Mexico Superb!
By: WH
Reviewed on: 06 Mar 2015
Rosewood Mexico. Absolutely wonderful! Suites large, comfortable, well appointed. The beds were sleep guaranteed. Perhaps the best resort staff we have ever encountered. Highly recommended.
Recommended
Expert, friendly service.
By: chattycathie
Reviewed on: 18 Mar 2015
Great trip! We will definitely return to Iceland and Vision Travel. Shelley was great.
Recommended
Expert friendly service
By: Fran 13
Reviewed on: 03 Apr 2015
My husband and I just returned from Zoetry in Isle Mujeres, Mexico. We have absolutely nothing to complain about. The perfect holiday, from the yacht arrival to the yacht departure 11 days later. We came for rest and received it. The food was presented well and was done to our liking. The island is beautiful and very quiet, which is what we liked. All the staff were excellent at their jobs and treated us like royalty. The only problem we have Is.....we want to go back ASAP
Recommended
great service
By: Janro
Reviewed on: 27 May 2015
We had a great vacation in Punta Cana. Carolyn made sure we had everything we needed, had clear instructions and itinerary and checked in on us to make sure all was well. The resort was great - we couldn't have asked for any more Thanks so much Highly recommended
Recommended
Awesome trip
By: Barb61
Reviewed on: 14 Sep 2015
The weather, the food, the excursions, the service on the ship was great!
Recommended
Usual effective service
By: David
Reviewed on: 12 Oct 2015
Trip logistics worked out exactly as planned. No issues or complaints
Recommended
Fall Holiday
By: Maggie J
Reviewed on: 12 Nov 2015
We are very fortunate to have Carolyn book our holidays. We are just back from a Collette tour of Ireland, 2 weeks in Germany and a 26 day Holland American cruise from Athens to Fort Lauderdale. We had one day of rain in 51 days away. The weather was perfect and never a cold day. This was a terrific holiday. Also, we had peace of mind knowing Carolyn was there for us should we need her. Thanks Carolyn. we will be in touch after New Years to set up another holiday. Maggie J. and Tony P.
Recommended
Extremely helpful...
By: TraceyS
Reviewed on: 08 Feb 2016
Carolyn is always very helpful in our vacation planning. She answers all of our questions and provides guidance to ensure our trip goes smoothly.
Recommended
Excellent service
By: Deb.
Reviewed on: 19 Feb 2016
As always, Carolyn is very helpful and has a lot of experience with travel destinations. We have booked travel before and will do so again in the future. I remain a very loyal customer.
Recommended
Expert friendly service
By: Jan21
Reviewed on: 24 Feb 2016
When we inquired about travelling to the Caribbean for less than a week, Carolyn provided names of several resorts to choose from, each more beautiful than the previous. Cancellation and medical insurances were arranged easily. There was a very efficient shuttle service to and from the airport. The resort was beautiful, on the ocean. The food was great. We were very please with the whole experience. We will definitely use Carolyn again to arrange our next trip.
Recommended
Great Service!
By: Kayla
Reviewed on: 29 Feb 2016
Carolyn was very helpful in helping plan a trip for 12 university students. It was quite challenging at times with budgeting for students and trying to please everyone but in the end it all worked out. We only had one issue which was when we were getting our boarding passes at the airport, the names for our whole group were not in the system. The seats were booked but our names were unknown so it was a bit of a production trying to get the boarding passes for all 12 of us. Other than that, no complaints!
Recommended
Readily Approachable and always helpful
By: J&N
Reviewed on: 11 Mar 2016
Carolyn is co-operative and extremely patient and helpful in organizing and answering questions. Her wealth of knowledge makes planning a trip an easy and comfortable experience.
Recommended
Service Review12
By: Happytraveller12
Reviewed on: 27 Jul 2016
Celtic Highlights tour
Recommended
Top notch !
By: GG
Reviewed on: 12 Nov 2016
Carolyn is a very well organized , detail-oriented professional who has been giving us 1st class service, support and care for almost 15 years . She is still our choice even though we no longer live in the community. Her warm personable friendly approach makes it very easy to discuss any situation. Every trip goes according to plan and I would highly recommend her to anyone interested in good travel service !
Recommended
Great Advice
By: kyettie
Reviewed on: 22 Nov 2016
Carolyn was a great help to deciding a destination as our group are not experienced in travelling. The resort she choose was exactly as she had described. She gave us some friendly tips to ensure all went well on our vacation. We would highly recommend her and look forward to booking another trip with her in the future
Recommended
Island paradise
By: davo123
Reviewed on: 02 Dec 2016
great place quiet beautiful grounds second visit will go back. Staff exceptional
Recommended
Carolyn is simply the best agent in the business
By: wayne
Reviewed on: 20 Dec 2016
Carolyn is a superb agent. All details are looked after. She knows what we enjoy and does her utmost to provide the type of resort and air travel we prefer.
Recommended
Attentive and Thoughtful
By: Rodmo
Reviewed on: 22 Dec 2016
Carolyn arranged our recent trip to South Africa and we were extremely pleased with her attention to detail, thoughtful suggestions, and of course the final product which was beyond amazing. We spent over two weeks from Cape Town to safari to wine tasting, and it was a trip of a lifetime. Accommodations were fabulous and logistics/transfers were like clockwork. We would highly recommend Carolyn and the Vision/Lion travel team. Many thanks!!!!
Recommended
always professional
By: spirit
Reviewed on: 10 Jan 2017
I preferred when she was in an office environment, I was able to drop by to request info, but she is a great travel agent.
Recommended
Considerate and helpful
By: Joyce
Reviewed on: 13 Jan 2017
Enjoyed our trip to Turks and Caicos with my family immensely and everything was organized and worked very well Carolyn went beyond her job with my requests about finding rooms at beaches and organizing our first dinner When we arrived I appreciated her help Joyce
Recommended
carolyn review
By: kim dermott
Reviewed on: 30 Jan 2017
Carolyn was very informative and kept in touch with any updates. she listened to what we wanted and our price range and needs were met. Carolyn is very helpful and we would use her again.
Recommended
Sandals Ochi
By: P.D.
Reviewed on: 10 Feb 2017
Carolyn being a Sandals expert was excellent in helping our group select Sandals Ochi. She was a great source of information. Carolyn always answered our questions promptly and professionally. I highly recommend Carolyn and look forward to working with her for our future travel.
Recommended
Excellence
By: Col
Reviewed on: 18 Feb 2017
Carolyn has been a conscientious and well informed advisor. Her answers to questions are always prompt and she is considerate of our wishes.
Recommended
Panama Feb 2017
By: Hopetoseetheworld
Reviewed on: 23 Feb 2017
Amazing as always. Carolyn is so detailed and attentive to our needs. She has never booked us a trip that hasn't been perfectly executed.
Recommended
Trip to Honolulu
By: Dutchy
Reviewed on: 01 Mar 2017
Carolyn has always been our holiday planner making sure we received the best rates and advice and recommendations for vacations. We would definitely recommend her services to anyone.
Recommended
Trip 2
By: Ned
Reviewed on: 20 Mar 2017
She is well informed great to work with we feel we don't need to worry all is taken care of. Have big trip coming up look forward to working with her.
Recommended
Nice Resort for the money
By: Laura
Reviewed on: 01 Apr 2017
Great! I have always found her pleasant and helpful. That is why I have dealt with her for years.
Recommended
Review
By: Teddy
Reviewed on: 11 Apr 2017
She was very good to work with I had a very good trip home
Recommended
Holiday planning
By: Maggie
Reviewed on: 20 May 2017
Carolyn has been the best at preparing all our trips.
Recommended
Cruise
By: Dave Kelly
Reviewed on: 17 Jun 2017
Always good as before you can relax and know you are being looked after.
Recommended
Experience
By: Jude
Reviewed on: 26 Jun 2017
Very professional with good advice and knowledge. Have always been happy dealing with her.
Recommended
CAROLYN IS OUTSTANDING!
By: Larry
Reviewed on: 29 Jun 2017
Carolyn is exceptional! She goes out of her way to make sure everything is perfect! We have used Carolyn for several trips now and every trip has been excellent because of Carolyn's experience! I highly recommend Carolyn for any trip that you are considering!
Recommended
Italy
By: GP
Reviewed on: 10 Aug 2017
She made it very easy and understood what I was looking for.
Recommended
Rhine cruise
By: Moxie
Reviewed on: 13 Oct 2017
Amazing trip was organized with Carolyn last year. She had to deal with Viking for a friend and myself after we experienced an accident filled trip. I can't recommend her enough !! She was our go between and we received package details and documentation so quickly. We certainly enjoyed a worry free trip experience .
Recommended
EXCELLENT TRAVEL ADVICE BY CAROLYN KREMER!
By: Larry
Reviewed on: 25 Oct 2017
Carolyn is very knowledgeable, friendly, and accessible! Carolyn goes out of her way to make sure everything is perfect! We book all our trips through Carolyn because she is the best! Carolyn has organized our Europe and Caribbean trips, and we are always impressed with the great service she provides!
Recommended
review
By: Didi
Reviewed on: 06 Nov 2017
Always very helpful and quick to respond. Knows my preferences and needs and stays whithin those boundries.
Recommended
Carolyn Kremer
By: Kim Dermott
Reviewed on: 17 Nov 2017
Excellent. She gave me advise and made suggestion when I asked. Let me know different options
Recommended
Mame
By: Mame
Reviewed on: 28 Nov 2017
Great, she was very helpful and patient with all my requests.
Recommended
RSW
By: Didi
Reviewed on: 15 Jan 2018
Very easy to work with and always very accomodating
Recommended
Punta Cana January 2018
By: Pam and John
Reviewed on: 03 Feb 2018
Carolyn was easy to work with although we were not the primary contact for this trip as we went with another couple. She made all the arrangements very efficiently.
Recommended
Trip to the Dominican
By: Scott
Reviewed on: 20 Feb 2018
My wife and I have been working with Carolyn for over 15 years. She has a good understanding of what Marty and i are looking for in a vacation. We are not very internet savvy nor do we want to be. We like talking to some one who can do the shopping for us: getting a good flight a good vacation at a reasonable price. Well done Carolyn!
Recommended
Grenada
By: Moxie
Reviewed on: 08 Mar 2018
Carolyn has been my travel agent for about 15 years. We have taken many trips and have always depended on her expertise . We have always been happy with her professionalism and great service . Anyone interested in travelling from Alaska to Egypt to the South should give her a call !
Recommended
The Best
By: Susie Q
Reviewed on: 17 Mar 2018
Carolyn was awesome! She met with me several times, and each time she was loaded with suggestions, helpful hints, and all of the answers to my questions. I have never traveled by myself on a tour, especially not this far from home. With Carolyn's advice I felt confident that everything would be fine. And it was. She has a wonderful friendly way, making her clients feel comfortable and well informed. And she really knew her stuff about New Zealand and its weather, recommending clothing choices, one of which I forgot to bring, a jacket, which I was able to purchase on an outing. The tour had a well rounded group of people, and we got along quite well. I am so glad that Carolyn was my advisor, and I will recommend her to any friends thinking to travel and looking for great advice.
Recommended
havana
By: WH
Reviewed on: 30 Mar 2018
As always with Carolyn everything worked to percection. Havana was a great city. The hotel Carolyn booked for us was like being in a Humphrey Bogart film from the 1940's. What an amazing hotel the Parque Central is. We really enjoyed the city of Havana.
Recommended
Dominican trip
By: planner
Reviewed on: 03 Apr 2018
Helpful, prompt and efficient.
Recommended
Reviews.virtuoso.com
By: Tootsie
Reviewed on: 08 Apr 2018
The trip was well organized and things went smoothly. We saw everything we wanted to see. The guide was excellent and I felt safe. I would recommend Carolyn to others.
Recommended
Israel Tour
By: Charlie
Reviewed on: 10 Apr 2018
I found Carolyn to be fantastic. She sent all the required documents and updated statements in a timely manner. Our tour was amazing. I'd book with her again.
Recommended
Trip to Israel
By: Tessie
Reviewed on: 02 Apr 2018
Worked well, I had no problems.
Recommended
Mexico Trip
By: Susan
Reviewed on: 05 Apr 2018
Carolyn did an excellent job booking our trip. From the resort to our airline seating, everything was perfect. She provided us with lots of info so we could make our choice of resort. Had a great trip!
Recommended
recent trip to Punta Cana
By: stevens c
Reviewed on: 16 Apr 2018
Excellent. Dear Carolyn are trip was fantastic, had so much fun. Resort was excellent, would go back again. Thanks for helping us to arrange this holiday. Only regrets, coming back to this lovely Ontario weather.
Recommended
Cruising, flights, hotels
By: Maggie
Reviewed on: 02 May 2018
Excellent. She has always been helpful and friendly.
Recommended
Hawaiian Adventure
By: Beansgma
Reviewed on: 04 May 2018
Carolyn was excellent in helping us arrange flights including inter island travel. She had great recommendations for things to see and do.She kept in touch with us and made sure all was going well. Everything went smoothly ( except the weather but she could not help with that) I would highly recommend her and we already have her looking into a fall vacation for us.
Recommended
Sanctuary at grand memories Varadero
By: Bee
Reviewed on: 20 May 2018
She was pleasant, fast and professional..best asset is her honesty/ advice on properties.. therefore I trust her.
Recommended
Croatia 2018
By: Ildiko
Reviewed on: 07 Aug 2018
Fantastic!!! Carolyn was easy to work with, very organized & made our trip sensational!!! She set up an app we could use to follow our itinerary & check onto our flights. In addition, she sent all the paperwork in emails too. It was a amazing trip - everything ran smoothly from the first flight through the vacation to the last flight! Thank you for all your hard work, Carolyn 😊
Recommended
Sep 2018
By: DV
Reviewed on: 26 Sep 2018
Carolyn is always courteous and quick to respond.
Recommended
Fantastic
By: Craig_B
Reviewed on: 21 Oct 2018
Always a great when booking with Carolyn. Onky person we would trust to book our 30th anniversary trip.
Working with Carolyn Kremer, you will have access to:
- An experienced travel guide whom you can rely on before, during, and after the trip
- Exclusive luxury resorts and properties
- Once in a lifetime experiences
Explore with the Best
Virtuoso Advisors are constantly pushing the boundaries in unique travel experiences.
Alliance programs are unique tailored experiences exclusive to travelers working with Virtuoso Travel Advisors.
learn more
Australia
New Zealand
Dominican Republic
Germany
Jamaica
French Polynesia
Netherlands