Travel Specialties
Interests
Adventure
Food & Wine
Culture, History & Arts
Independent Tours
Selling Travel Since
1971
My Background
My travel career was inspired by my first trip to Europe as a University student. After 4months of wandering around exciting cities and historic sites, visiting the most fascinating museums and landmarks, getting acquainted with the locals,sampling exotic foods, trying to cope with various languages and customs, I was hooked. I abandoned my idea of becoming a teacher and knew that somehow Ihad to follow a path where I could share the wonders of travel with others.
I started asa junior in a small travel agency. As my career advanced I realized the importance of using my listeningskills to help me design the travel experience that met and exceeded myclient's expectations. After43 years in the travel business I still get tremendous personal pleasure inplanning and ensuring that my client's trips are fantastic. I have continued toexplore the world and have touched on all continents accept Antarctica. I enjoyboth my independent trips to different countries as well as savouring the morerelaxed style of cruising to the different ports.
Although I love visiting the "must sees", increasingly I find thatexperiencing the slower paced style in the rural areas adds another dimensionto the travel experience. While staying in a villa in Umbria with family and friends I was able to explore the local markets and vineyards and source freshlocal ingredients for our simple dinners alfresco. But other trips are intendedto provide a jolt of "adventure travel". Recently I have experienced the magnificent sand dunes in Sossusvlei, Namibiawhere I climbed the narrow ridges, the moonscape landscape of the AtacamaDesert in Chile (the world's driest desert) where I had to slide down the dunes), safaris in South Africa, Botswana, Tanzania and Kenya and the spiritual and sensoryexperiences of India and Angor Wat.
As my style of travel evolves, I am able to help my clients discover and assistthem in designing a holiday that is unique. I know that I can depend on myassociation with Virtuoso and our valued suppliers to contribute to the successof my clients travel experience. Cheers to the wonders of travel!
Places I Have Traveled
Reviews and Recommendations for Sharon Cooper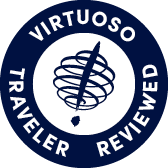 Virtuoso Verified Traveler
All reviews are from confirmed guests sharing exclusive insights
Sort reviews by
Recommended
Highly recommended
By: Jimbo
Reviewed on: 10 Sep 2013
The hotels in Bangkok and Hong Kong were excellent; really superb service. The private tour in Bangkok was just right: Tour guide spoke very good English, we went to the desired sites, and saw a lot more than we ever could have on our own. Flight arrangements were all very good.
Recommended
Another great trip
By: Laura O
Reviewed on: 03 Nov 2013
Thanks again for another good trip planned by Sharon. It's always a pleasure!
Recommended
Expertise personified
By: Patron
Reviewed on: 20 Nov 2013
Sharon was well versed in all aspects of the trip and made much appreciated suggestions as to which ship most clearly suited our criteria, which shore exursions she recommended (from first-hand knowledge)etc.
Recommended
Highly recommended
By: Tino
Reviewed on: 20 Nov 2013
The work of our agent, Sharon, was excellent despite problems with the Azamara office who billed us in US dollars instead of CAN. Dollars. All our many questions were answered quickly and satisfactorily on numerous occasions. She has provided superb service for us for more than 25 years.
Recommended
excellent exprience when Sharon helps plan
By: 2gadabouts
Reviewed on: 20 Nov 2013
Sharon has helped us plan several holidays and we have never been disappointed. We look forward to our next trip in May 2014.
Recommended
The very best consultant!!
By: Demanding clients....
Reviewed on: 20 Nov 2013
After left working in the industry, I went on the search for a travel consultant who could provide us with the best service possible..... after some time, I was fortunate to have found Sharon. That was about 10 years ago and we've never looked back!! Sharon is experienced, knowledgeable, attentive and creative. She is everything one looks for in a travel consultant!!
Recommended
extremely competent
By: victor
Reviewed on: 20 Nov 2013
understands our desires and abilities and then provides us with exactly the ideal travel arrangements.
Recommended
By: Ruthy
Reviewed on: 22 Nov 2013
We are very pleased with the level of service provided by Sharon. She provides comfort & good taste & does this professionally. We wouldn't hesitate to highly recommend her in the travel industry & we will continue to use her services.
Recommended
Highly Recommended
By: Rosslyn27
Reviewed on: 21 Nov 2013
Working with Sharon was great! She has helped us two plan to wonderful, relaxing holidays and every worry was taken care of! Definitely recommend working with her--we certainly will on our next holiday!
Recommended
By: Not provided
Reviewed on: 26 Nov 2013
Sharon is very thorough in her research and details thus making travelling fun and easy. She is prompt with all the querries you put forth and so is easy to deal with. We would highly recommend her.
Recommended
Highly Recommended
By: DB X 2
Reviewed on: 04 Dec 2013
Sharon has assisted us with a number of vacations and has been extremely helpful. She is very knowledgeable and has multiple contacts in the travel business. She is timely and efficient with regard to supplying travel information and documentation. She is always pleasant and positive to deal with. On our latest trip to the DR, we booked the wrong week. Without hesitation, she immediately changed our reservation with minimal fuss and cost to us.
Recommended
Most highly recommended
By: Jense
Reviewed on: 20 Nov 2013
the trip could not have been better planned so it was flawless. the hotels were perfect and suggestions as to what to see and do were bang on. the small details that can disrupt what should be a pleasant experience were all taken care of. First rate service from a first rate person!
Recommended
Highly recommended
By: Harriet
Reviewed on: 20 Nov 2013
She is a wonderful agent and always finds the right vacation for us taking into account our budget and our desire for comfort. This cruise was exceptional and we had a great time.
Recommended
Very highly recommended.
By: Scott Harris
Reviewed on: 09 Jan 2014
As in all previous travels by Sharon we had no surprises. Initial snags were cleared satisfactorily, travel and trip went smoothly and enjoyed very much. Sharon has a very helpful manner and has been most generous with onboard gifts. We would not consider another agent, her expertise, advice,and patience are superb.
Recommended
Highly recommend
By: sarah
Reviewed on: 02 Jan 2014
Sharon did an amazing job. We planned this trip last minute and Sharon found us a fantastic vacation
Recommended
Great trip.
By: SJS
Reviewed on: 28 Jan 2014
Sharon always knows the best places to stay. Expensive! And fantastic. She tries to make sure you will have an 'experience' versus a trip. Thanks Sharon.
Recommended
Excellent as always!
By: Gold
Reviewed on: 18 Feb 2014
Sharon Cooper did a wonderful job (as always) booking our trip to Curacao. I highly recommend her as an excellent agent who looks after every detail.
Recommended
By: Not provided
Reviewed on: 05 Mar 2014
Recommended
Sharon plans great trips
By: Cynthjay
Reviewed on: 05 Mar 2014
Recommended
Look no further...
By: JMAN
Reviewed on: 17 Mar 2014
Sharon has been our agent for 10+ years and she has always gone the extra mile to make sure our trips exceed our expectations. We have referred Sharon to all of our friends and clients and they always say the same.Our most recent experience was an anniversary trip to St. Lucia. Sharon arranged some great extras for us which made the trip all the more special. If you're looking for someone with experience you can trust to give you great advice and vacations to remember, look no further.
Recommended
Highly recommended
By: Harriet
Reviewed on: 10 Mar 2014
I have worked with Sharon for years and she has always been helpful and provided us with timely information and obtained value for us with every booking.
Recommended
Highly recommended!!
By: Debbie
Reviewed on: 18 Mar 2014
Sharon has booked our lays 2 family vacations. Last year to Belize, and this year to Costa Rica.  She has been wonderful to deal with. Very knowledgeable!  Both trips were absolutely amazing!
Recommended
I always recommend Sharon for her experience and suggestions
By: Bernie
Reviewed on: 08 Apr 2014
Sharon has always been extremely helpful and thorough, patient and understanding when plans change. I highly re comes her.
Recommended
Excellent Service
By: DB
Reviewed on: 10 Apr 2014
We have been well served by Sharon on several vacations and would look to her again in the future. She is professional, knowledgeable and efficient and we appreciate her valuable assistance.
Recommended
Very highly recommended
By: Not provided
Reviewed on: 24 Apr 2014
Recommended
Highly Recommend
By: REY
Reviewed on: 17 May 2014
Once again, Sharon planned an amazing trip for our family at the perfect place.  She was quick and responsive and helped us find the best place for our budget.  I can't recommend her highly enough!
Recommended
highly recommend
By: always ready to travel
Reviewed on: 01 Jun 2014
Sharon has planned/coordinated several fly drive cruise vacations for us with out disappointment.  Sharon is excellent at finding a central layover location  in major European cities  so we can explore before the next leg of our journey.
Recommended
Highly Recommended
By: AlexC
Reviewed on: 09 Jun 2014
Sharon is a wonderful travel agent.  She helped us plan our honeymoon and was so helpful throughout the whole process.  Her recommendations on places and hotels were great, and we had a wonderful trip.  Sharon was great to work with, and I would highly recommend her!
Recommended
Highly recommended
By: orwincli
Reviewed on: 14 Jun 2014
Sharon always does an outstanding job finding us the best air travel schedule at the best price.
Recommended
2017 trip
By: Carlos
Reviewed on: 30 Aug 2017
We have worked with Sharon for many years for many trips. We find her helpful, knowledgeable and most accommodating
Recommended
Excellent Service and Guidance
By: JHI
Reviewed on: 25 Jun 2014
We've used Sharon's services for years - and she just gets getting better.  Responds quickly, provides plenty of thoughtful options and knows our preferences.  Used her services for flights, villa rentals and organized tours.  Have never been disappointed.  Have recommended her to family and friends.JHI. 
Recommended
Another amazing trip arranged by Sharon
By: Laura
Reviewed on: 03 Aug 2014
Sharon arranged a very thoughtful, interesting and wonderful trip to Sicily for us. Thank you for your ongoing service, Sharon.
Recommended
Expert and helpful and friendly service always
By: M-M
Reviewed on: 16 Nov 2014
Your colleagues were extremely helpful and efficient in arranging a hotel reservation at Number 16 in the Firmdale Group in London. They arranged for an early check-in which we appreciated very much. We have worked with Sharon for many years and we find her to be a great resource and someone who understands our taste and needs.
Recommended
Amazing
By: skw
Reviewed on: 05 Jan 2015
Sharon is fantastic. The trip was incredible
Recommended
Supportive, Knowledgeable, Helpful
By: DB
Reviewed on: 11 Jan 2015
Sharon has been our travel agent for several years now. We have always been very pleased with her professionalism and knowledge. She is always accessible by phone or e-mail and took her own vacation such that she was available over the Christmas-New Year's holiday period. She assisted us greatly in booking our cruise to French Polynesia. Then, due to an illness, we had to cancel. Sharon was then equally helpful with relieving us of our responsibilities and obtaining all the paperwork required to satisfy the requirements for the cancellation insurance.
Recommended
Outstanding
By: GJS
Reviewed on: 23 Jan 2015
We had a fabulous trip handled attentively and knowledgeably by Sharon. Every detail was carefully planned and most importantly Sharon had real experience and insight into every aspect and nuance of our destinations. Sharon combined both great knowledge and the personal touch (and a lot of her time and effort) that made the vacation a complete success. Sharon is quite simply the best travel agent we have ever worked with.
Recommended
Experienced help
By: Hannah
Reviewed on: 09 Feb 2015
Sharon was very helpful in recommending the best flights for me and quick to contact me when my return flight date changed. She was also available by phone and email to answer all my questions.
Recommended
Spectacular Galapagos trip planned by Sharon!
By: Cynthia & Dan
Reviewed on: 09 Mar 2015
Sharon suggested a few days in Quito before embarking on our Galapagos cruise, and she suggested the wonderful Swisshotel. Quito is indeed a gem of a city, and we had great guides. Once onboard, the Evolution was a beautiful ship, all of our companions delightful, the naturalists were fantastic and the animals were incredible! Thanks to Sharon Cooper for once again planning this once-in-a-lifetime trip!
Recommended
Consistent excellent service
By: Laura and Rick
Reviewed on: 06 Mar 2015
Sharon service is consistently good, with consideration to our needs and attention to detail. This last trip was another example of Sharon's great work. Thank you, Sharon.
Recommended
Amazing trip!
By: Debbie
Reviewed on: 27 Mar 2015
Sharon's recommendation was (again) awesome! We could not have had a better trip to Jade Mountain!
Recommended
Professional as always!
By: Performer
Reviewed on: 27 Mar 2015
Thank you once again Sharon for you booking perfection!
Recommended
Exceptional service always
By: Juanchi
Reviewed on: 29 Mar 2015
Every time I have booked my tickets with Sharon, it is always a delight. She is courteous, friendly, ready with helpful advice, highly efficient and willing to look at every option that will secure you the most economical fare. I would recommend her to anyone who wishes to be in good hands when it comes to finding your flight so they can enjoy the trip secure in the knowledge that Sharon Cooper will have taken care of every detail.
Recommended
Another wonderfully planned trip
By: LauraO
Reviewed on: 22 Apr 2015
Once again, Sharon's thoughtful planning enabled us to have great flights to Israel. Our seats were carefully chosen so that my husband and I could talk to each other while enjoying the "pods" on the Air Canada Dreamliner aircraft. Thank you, Sharon.
Recommended
Expert, friendly service!
By: Retired Geordies
Reviewed on: 26 May 2015
Our Vision Rep was very helpful with all of our trip plans including flights, cruise and hotels. Gave excellent advice on cruise options and helped us select the cruise that suited our time and preferences, including the style and location of the cabin. Also helped with land excursion options, clothing and currency needs. Guidance on location of pre and post cruise hotels was also appreciated and proved beneficial in terms of location and cost.
Recommended
Another wonderful vacation planned by Sharon
By: LauraO
Reviewed on: 05 Jul 2015
Everything went according to plan and was wonderful!!!
Recommended
Always a pleasure to deal with
By: H and H
Reviewed on: 08 Aug 2015
Everything worked out pretty well. Luckily we booked the Pinnacle before leaving Toronto because we were unable to obtain a reservation at Canaletto at all. Next time we will book special dinners in advance. We were disappointed with the Eliot Hotel in Boston. Although the staff was friendly and accommodating the dining room for dinner was outrageously expensive and the menu too exotic for words. The room was very tiny - and the bed was barely a double bed - as for the bathroom, the toilet was too close to the bedroom and the bathroom room was not really updated adequately - the shower head was old-fashioned, although it was a walk-in shower, and could have been changed very inexpensively. We looked out over the garbage cans and the room was very dark. The quote given was Canadian funds but the bill was $150.C more, not due to conversion. We would not stay there again and would not recommend it. We would travel Holland-American again
Recommended
Wow!
By: Yuddah
Reviewed on: 25 Aug 2015
Everything went perfectly. Hotel was excellent and the Virtuoso rate and amenities were a nice plus.
Recommended
The Best
By: Peter
Reviewed on: 14 Oct 2015
I cannot speak highly enough of Sharon. She has it all. She is friendly, knowledgeable, professional and experienced. Sharon has that rare gift of being able to assess her customers and tailor her recommendations to their tastes. Her evaluations of tour alternatives are always spot on, and we have never gone wrong in following her recommendations. In fact we have always been delighted with the results of those recommendations, whether it be tours or hotels or restaurants. We have always been impressed with Sharon's concern not only for our enjoyment, but also for our safety. Sharon is a real asset to Vision Travel and we look forward to dealing with her in the future. She cannot retire!
Recommended
a taste of Europe
By: travelers 2
Reviewed on: 23 Sep 2015
The flight connections were perfectly timed. Hotel in Amsterdam centrally located with most things in easy walking distance. Cruise fist class with lots to see and do with mostly new ports of call for us. Dinning arrangements were perfect with an intimate table for 2 to one side in main dinning room which is not easy to have. As usual Sharon helped plan a great holiday.
Recommended
Smooth sailing
By: Freda81
Reviewed on: 29 Sep 2015
Sharon always provides excellent service and advice. A last minute upset when I lost my photo ID was immediately smoothed over when she told me how to manage with a different combination of documents. It worked perfectly. I look forward to my next trip knowing she will handle all the arrangements and I can just relax and enjoy the holiday.
Recommended
The perfect week-end getaway
By: Ruthy
Reviewed on: 02 Oct 2015
It was a wonderful trip in every way.
Recommended
Amazing
By: skw
Reviewed on: 03 Jan 2016
Sharon did an amazing job
Recommended
A real pro
By: Jense
Reviewed on: 27 Jan 2016
Always professional and well informed. I had several agents before landing with Sharon. She is by far the best. Takes care of details and open to changes. She finds things and make suggestions that have improved every trip we have had her set up.
Recommended
Arizona trip
By: Bernie
Reviewed on: 14 Feb 2016
Superb arrangements and choice of Scottsdale hotel. Wonderful upgrades from Virtuoso association
Recommended
beautiful hotel although a bit "snooty"!
By: happy travellers
Reviewed on: 29 Jun 2016
Auto Europcar was very easy to deal with. Cars were clean and modern. The GPS in Sicily was less clear than that in Puglia, ended up using cell phone GPS. Verdura resort was very beautiful, better if one prefers to golf which we do not, service was a bit "haughty".
Recommended
Exceptional service and accommodation
By: Ron 81
Reviewed on: 07 Jul 2016
Superlatives all round- the location,the decor and ambience of the hotel, the friendliness and helpfulness of the staff and the quality of the food were all first rate. Loved our stay and would definitely return
Recommended
Amazing!
By: Steve
Reviewed on: 28 Aug 2016
Our trip to Iceland was amazing. Sharon Cooper did an amazing job. Omar, one of our tour guides through Eskimos was terrific! Our only issue was with Hotel 101 where we found it quite noisy to sleep. Our excursions were done professionally! Beautiful country, beautiful trip!
Recommended
superb attention to detail
By: sleddog1
Reviewed on: 19 Oct 2016
TRIP WAS PERFECT -SHARON PAYS ATTENTION TO EVERY ASPECT AND EVERYTHING GOES LIKE CLOCKWORK
Recommended
Expert friendly service
By: john
Reviewed on: 12 Nov 2016
As usual, we have found Sharon to be friendly, helpful, and reliable in arranging our recent trip. We can depend on her to find us the best deals, and to make helpful suggestions. She is always available to answer questions, and replies promptly.
Recommended
Wonderful cruise
By: Seasoned traveller
Reviewed on: 21 Nov 2016
Sharon was of great assistance in finding excellent hotels in Hong Kong and Singapore, and more generally, in helping us plan this Far Eastern cruise. Celebrity's Millennium touched at a series of exciting ports, and we particularly liked the private tour in Hue that Sharon arranged for us. The entertainment aboard the boat was first-rate, and the specialty restaurants are also to be recommended.
Recommended
Very good arrangements for Cruise
By: Lola
Reviewed on: 09 Jan 2017
Sharon has always been very good about answering all our questions and fulfilling our requests Very happy and satisfied with her service.
Recommended
A great Advisor
By: H and H
Reviewed on: 23 Mar 2017
Sharon ia always pleasant and extremely knowledgeable. She takes into account the needs and wants of her clients and usually finds a trip that is perfect for them. I would not consider going to anyone else for travel advice.
Recommended
MONTPELIER PLANTATION, NEVIS
By: R & R
Reviewed on: 01 Apr 2017
EXCELLENT AS USUAL. SHARON DRAWS ON HER EXTENSIVE KNOWLEDGE OF TRAVEL DESTINATIONS TO COME UP WITH THE BESR RECOMMENDATIONS
Recommended
NYC
By: Bernie
Reviewed on: 07 May 2017
Always works out well Good advice Very helpful and very patient. Very knowledgeable
Recommended
European trip
By: Ricki & Victor
Reviewed on: 05 Jun 2017
Excellent. Sharon understood our needs and desires and met them all with both understanding and efficiency.
Recommended
Jewish Heritage Tour
By: Eve
Reviewed on: 08 Jun 2017
Sharon was extremely helpful and didn't mind answering questions no matter how ridiculous. Around the matter of money, Sharon was very helpful and knowledgeable about tipping in Israel. The information ahead of our travel made interacting with restaurant staff comfortable. I would highly recommend Sharon as a travel agent.
Recommended
A+ Vacation
By: robert.goldstein@blackrock.com
Reviewed on: 25 Aug 2017
A+ I recommend Sharon to everyone. She is amazing at her job, incredibly helpful and thoughtful.
Recommended
Great advisor
By: SYC
Reviewed on: 24 Aug 2017
Amazing. She is friendly, knowledgeable and incredibly helpful. She always goes the extra step to ensure we have a great holiday!
Recommended
Favourite travel agent
By: Ginger
Reviewed on: 15 Sep 2017
Sharon did an excellent job in finding us the flights we needed, and was very efficient in making any adjustments that were required. She returned all phone calls and emails promptly, and had all the information we needed.
Recommended
Good solid planning
By: Joel Lexchin
Reviewed on: 04 Oct 2017
She is very professional and quick to respond. I've used her for years and will continue to do so.
Recommended
My Travel Advisor
By: Jimmy
Reviewed on: 08 Oct 2017
Sharon is very knowledgeable about the details of the trips we have organized with her and very responsive.
Recommended
Excellent
By: Jason Jenkins
Reviewed on: 20 Nov 2017
Sharon is great to work with and extremely helpful. I can't say enough of how helpful she is. Highly recommended
Recommended
Amazing customer service
By: Ross
Reviewed on: 25 Nov 2017
Sharon was amazing and planned the perfect trip for us! Everything was seamless and the trip was exactly what we were looking for!
Recommended
antarctica
By: toby
Reviewed on: 14 Jan 2018
terrific, interesting
Recommended
Consistently amazing
By: Laura Orzy
Reviewed on: 07 Feb 2018
Everything went as we planned and hoped for. Another great trip planned by Sharon!
Recommended
Round the world trip
By: Fergus
Reviewed on: 17 Feb 2018
Working with Sharon was both pleasant and extremely helpful. We met with her initially to discuss a complicated round the world trip via the UK, Germany, SE Asia, Sydney and New Zealand, and Sharon booked the Star Alliance airline package, solving one particular problem that had frustrated us when trying to book on our own. We booked most of our accommodation personally, but Sharon handled the hotels and also guided tours in Bangkok and Cambodia. Both aspects were entirely satisfactory. She was responsive to our frequent queries, spent lots of time on our package, gave excellent advice, and was generally a pleasure to work with. We give her very high marks, and recommend her highly to others with complicated travel plans.
Recommended
Wonderful Agent!
By: SW
Reviewed on: 19 Apr 2018
She is amazing! Her knowledge is outstanding as is her professionalism. Highly recommended for planning bespoke luxury holidays!
Recommended
Excellence in such a fast turn around
By: Tannis
Reviewed on: 02 May 2018
Sharon is professional, curtious, kind and really gives her all to her clients. I called Sharon at 4:55pm on a Friday, 5 mins to closing time. I needed to get away the following week for certain reasons. She stayed late and worked with me for over an hour, on a Friday. She put together an incredible trip, that allowed us the peace and relaxation we needed. She worked out the flights as we had to fly via another city, the location and all transfers. It was a fantastic experience. She has organized trips for us in the past but this one she went far and beyond as it was planned in one hour and into the Friday evening. She stayed to work with us instead of going home after a long week. Much thanks Sharon and we look forward to the next trip.
Recommended
SCENIC RIVER CRUISE
By: RUTH & RON
Reviewed on: 04 Jun 2018
AS ALWAYS TOP NOTCH
Recommended
Positive
By: Cruisers
Reviewed on: 26 Jun 2018
Very helpful, great advice, timely communication, excellent availability, considerate of our needs, understood us as clients.
Recommended
The best!
By: Hilsy
Reviewed on: 10 Aug 2018
It was always superb. She is the most knowledgeable agent and always pleasant and efficient in answering questions and advising wisely. I have recommended her to several friends who have all agreed with the above
Recommended
I enjoy working with Sharon Cooper
By: Patty
Reviewed on: 31 Aug 2018
Sharon takes care of everything very promptly and efficiently. I know I can depend on her to do an excellent job.
Recommended
Italy with Aria tours August 2018
By: Bill
Reviewed on: 15 Sep 2018
A pleasure. All went smoothly although it was some months before the trip that we worked together. All the info I needed for my flights inside Europe were available and all went smoothly.
Recommended
Well-organized trip
By: Patty
Reviewed on: 16 Sep 2018
I can always depend on Sharon to do an excellent job. She is prompt and efficient, and answers all my questions right away. Her travel advice has always been reliable, and I can trust her to get me the best deals.
Recommended
Cruise
By: Friend
Reviewed on: 03 Oct 2018
Sharon is very easy, obliging to work with. Always returns calls promptly and answers all our queries, no matter how small.
Recommended
Europe River Cruise
By: MandM
Reviewed on: 25 Oct 2018
Sharon is an excellent travel adviser. All our plans went smoothly, from airline tickets to train reservations, rental car and hotel bookings. Sharon was prompt to respond to our emails and always available to discuss travel options. Her hotel recommendations have always worked well for us.
Recommended
Trip to Israel
By: mary
Reviewed on: 29 Oct 2018
Very good efficient .L had special needs that were taken care of
Recommended
Sicily
By: SHS
Reviewed on: 29 Oct 2018
Fantastic. She was incredibly responsive and very helpful with suggestions at all points of our trip!
Recommended
seabourn trip October 6/20
By: judy
Reviewed on: 02 Nov 2018
always a pleasure. She has been everywhere and done every thing. Unflappable, knowledgeable, and well connected. We have been travelling under her guidance for many years. please dont retire.
Recommended
I couldn't have done it without you
By: Flaneur
Reviewed on: 26 Nov 2018
Sharon put together, in a very short time, a comprehensive and thoroughly enjoyable tour of Northern India. The trip was hassle-free from beginning to end. What more can you ask?
Working with Sharon Cooper, you will have access to:
- An experienced travel guide whom you can rely on before, during, and after the trip
- Exclusive luxury resorts and properties
- Once in a lifetime experiences
Explore with the Best
Virtuoso Advisors are constantly pushing the boundaries in unique travel experiences.
Alliance programs are unique tailored experiences exclusive to travelers working with Virtuoso Travel Advisors.
learn more