Travel Specialties
Interests
Culture, History & Arts
Escorted Tours
Hotels
Independent Tours
Selling Travel Since
1975
My Background
I offer my clients personally designed itineraries uniquely fitted to their dreams and level of comfort they desire. Being equipped by Virtuoso to extend insider access and amenities, I look forward to planning your trip as a tailor would fit you in a fine suit!
As a 1970 Travel Academy graduate and 22 years with Universal Travel, my certifications and trips have prepared me to help you with whatever your destination may be. So far I have found that Europe, (especially Italy), and Hawaii are my personal favorites! But I also enjoy family trips to Disneyworld and the beaches of Florida, Mexico and the Caribbean.
Places I Have Traveled
Reviews and Recommendations for Ara Cromwell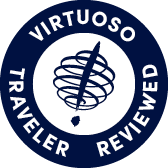 Virtuoso Verified Traveler
All reviews are from confirmed guests sharing exclusive insights
Sort reviews by
Recommended
I would highly recommend Ara.
By: Bunnie
Reviewed on: 25 Nov 2013
Ara is a very conscientious travel agent - very patient and a good listener. She listens to what "you" want and then takes it from there and runs with it :-) She has planned a number of trips for me and I feel confident and know that there's more to come. She always tells me that if I run into trouble I can call her immediately and in today's world of traveling, that's a plus for me. She planned a trip to New Zealand last winter for me and it turned out to be a perfect trip!
Recommended
Highly recommended
By: J & L
Reviewed on: 21 Dec 2013
Ara is always very pleasant and helpful. The trip was very well planned and every aspect of trip went smoothly, including all flights on time, great connections, and a very good tour group and German director on the touring portions. Look forward to working with Ara on future trips.
Recommended
Ara Cromwell is the best travel agent I have ever used
By: Kathly
Reviewed on: 21 Dec 2013
Ara Cromwell is the best travel agent I have ever dealt with in my considerably well travelled life; she is incredibly well informed about the latest and is always eager to do research Ara is the best
Recommended
Highly Recommended
By: Not provided
Reviewed on: 20 Jan 2014
Ara, does a wonderful job. She makes travel fun and easy and as economical as possible.
Recommended
Would never use anyone else!
By: Bec
Reviewed on: 19 Jan 2014
We have never had a bad experience with Ara. We have used her for Disney trips and Vegas trips and cruises. Never a problem on any trip. Everything goes smoothly.
Recommended
does very well
By: jf
Reviewed on: 28 Jan 2014
does very fell for us(out-of-town customers), plans trips very well.
Recommended
very highly recommended
By: jmd
Reviewed on: 28 Jan 2014
very personable, very timely with plans, easy to deal with,tries hard to accommodate all our trip wishes.
Recommended
Awesome Trip!!!
By: Lisa
Reviewed on: 22 Jan 2014
My husband and I had a wonderful time on our cruise vacation. I'm so glad I had Ara to work with me. I know that booking vacations online is something you can do. I find it very important to have a professional assist with travel plans... There are so many things that can happen and having the peace of mind knowing Ara is only a phone call away is priceless!!!!
Recommended
Ara is awesome!
By: swice99
Reviewed on: 09 Feb 2014
I have never known anyone in the travel industry that works as hard as she does to get it right! She is always available, she is experienced, and most importantly, she adds value to any travel experience!
Recommended
Definately reccomend
By: DavidL
Reviewed on: 19 Feb 2014
Recommended
highly recommended
By: John
Reviewed on: 24 Jun 2014
She always does great at delivering the trip we want.  This cruise had to be cancelled due to cardiac problems in one of our party.
Recommended
Highly Recommend - One of the Best!
By: Jan
Reviewed on: 25 Jun 2014
Recommended
another great trip set up by Ara, used her 12 times and will again and again!!!
By: mike--tristate
Reviewed on: 11 Jul 2014
Recommended
Yes i would.
By: David 56
Reviewed on: 19 Jul 2014
Recommended
Highly recommended
By: Marj1707
Reviewed on: 28 Jul 2014
The trip was well planned out for us, we had an amazing time! This is our second time to use Ara and she has done an outstanding job both times.
Recommended
Highly Recommended!!
By: Ginger43
Reviewed on: 28 Jul 2014
Ara Cromwell did an excellent job planning our Baltic Sea Cruise.  It was reassuring to have her arrange the transfers, airline tickets, travel insurance, etc. The Virtuoso Welcoming Social and the Helsinki Tour were well organized.  We enjoyed both of them very much.   
Recommended
Great Service
By: Peck
Reviewed on: 31 Aug 2014
Expert friendly Service . the only Travel Agent I will use
Recommended
Friendly Service
By: Vera "Tator"
Reviewed on: 08 Sep 2014
I have booked several trips with Ms. Ara and my experience has always been excellent. Thanks ARA
Recommended
Always a fit! She keeps our preferences up for us!
By: Cindy
Reviewed on: 16 Sep 2014
Ara always has our preferences in order....we like to upgrade long trip segments and we like exit rows when we don't! She puts us in the right airports for the trips we ask her for....just a great advisor and agent!!
Recommended
Best Service Ever
By: Kathy
Reviewed on: 02 Apr 2015
Ara is absolutely the best ever to work with; she has taken care of our travels for years. This was an especially pleasant trip as the destination was just stellar. I don't have enough kind and positive words to say about Ara. She's simply excellent. Thanks
Recommended
Had a great time. Ara did a good job planning.
By: Langstod
Reviewed on: 03 Apr 2015
Ara did a great job planning our trip. She gave us good travel advice and worked out all the details. I would definitely recommend her as a travel agent and trip planner.
Recommended
Absolutely fabulous!! She can read your mind!!
By: C4931
Reviewed on: 23 Jun 2015
Ara went the extra mile for us on this trip! She arranged tours and pick ups and transfers to make our trip seamless and so enjoyable. We would not have understood as much of the country without the professional guides she hooked us up with. And all the drivers were so very polite and amenable...Love, love Ara!!
Recommended
Ara is experienced, patient and VERY HELPFUL...
By: Sandy
Reviewed on: 19 Jun 2015
We are very happy with our experiences with Ara and will definitely return...
Recommended
Did a great job
By: Jim
Reviewed on: 23 Jul 2015
Did a great job, efficient and friendly. Would recommend to anyone
Recommended
Always friendly!
By: Jsue
Reviewed on: 29 Sep 2015
Ara Cromwell always does a fantastic job of helping me plan our trips! The flights out of Ft. Smith were perfect for us. I do recommend checking further into the rental car agencies though. The estimated charges for Payless were to be around $285. After all of their fees were attached, it was more like $595 for the week. Other than that, our trip was amazing! Thank you!
Recommended
World's Best!
By: JSwice
Reviewed on: 25 Sep 2015
As usual, Ara is the BEST. All my arrangements are made to my specifications. And when the airlines lets us down, I can rest assured that Ara will do her best and be there for me. Even after hours!
Recommended
Expert with great organizational skills
By: Jan
Reviewed on: 26 Oct 2015
Ara has planned many trips for us and we have never been disappointed. She's always helpful with suggestions of things we've not considered. Her organizational skills are especially appreciated. She takes the worry over details out of the travel experience.
Recommended
Wonderful
By: Harriet
Reviewed on: 29 Jan 2016
Ara, is always very helpful and responsive. She does a wonderful job.
Not Recommended
Viper in the Villa
By: relggarfed
Reviewed on: 09 Jul 2016
We used this virtuoso member for a family trip to Italy for 11 adults. We normally plan our own trips but since this trip was more complicated we decided to use a virtuoso member to help with all the detalls. This planner proved that she could do it all!! Small details were fouled up as well as large ones. Things as simple as messing up airline seat preferences, to the more complex like shoddy vetting of villa. Major problems with Car Rental, Transfer pricing, credit application , billing instructions and on an on. Fortunately we recognized early this provider was making too many mistakes and we assumed responsibility for much of the onsite planning and excursions, which went fine. No more Virtuoso providers !!! and yes there was a Viper in the Villa!!!
Recommended
Great Trip
By: Sue
Reviewed on: 19 Jun 2016
Twelve year old grandson, Luke, and I had a wonderful trip to New York. Everything went off without a hitch; flights were on time, car was at the airport to pick us up and take us back to airport and the accommodations were great. Thank you once again, Ara, for helping us have the perfect trip. Sue Cooper
Recommended
AMAZING!!!
By: mh
Reviewed on: 05 Jul 2016
Trip was remarkable! Highly recommend it to anyone. Hotels were great and excursions were on time. People were very friendly and helpful. Ara (our travel agent) made it all possible and easy.
Recommended
Excellent Friendly Service
By: Katydid
Reviewed on: 09 Aug 2016
Planning of the trip was thorough and we were encouraged to ask questions any time we had them. Ara definitely takes good care of her clients. I would recommend her to anyone planning a short or long trip. In fact, I have told others of her excellent service.
Recommended
Fantastic!!👏👏
By: jjagg64
Reviewed on: 02 Oct 2016
Ara is ALWAYS pleasant, thorough and extremely knowledgeable! We're spoiled and couldn't possibly use anyone else for our travel needs!!!
Recommended
Expert friendly service.
By: Pooh
Reviewed on: 17 Oct 2016
I have used Ara for several trips, international as well as in the US. She is always helpful, professional, available and very thorough. I will use her again in the future.
Recommended
simply the most outstanding service
By: Kathy
Reviewed on: 10 Oct 2016
Ara provides gracious, professional service, always going above and beyond the call of duty to help meet our sometimes complicated travel needs! I recommend her so highly!
Recommended
First International Trip - Ireland
By: DGP
Reviewed on: 11 Nov 2016
Ara was amazing! Her recommendations were useful and knowing that we had her expertise in planning made us more comfortable about scheduling our first international trip. We will definitely use her again.
Recommended
Newyork trip
By: Brianna Walker
Reviewed on: 01 Apr 2017
She was very helpful and helped me plan out every detail.My trip was not stressful and I felt like I could relax because of how well planned out it was.
Recommended
Great as it gets
By: JFred
Reviewed on: 06 Apr 2017
Excellent. After giving Ara travel parameters, she exceeded expectations with routes and rates. Will not waste time searching internet in the future. Ara will be the first and only contact for future reservations. Couldn't be happier.
Recommended
Vegas with AIPD
By: AIPD VEGAS
Reviewed on: 05 May 2017
Superb. She covers all the bases and makes it work!!
Recommended
Great gal, lots of experience and good ideas...
By: Sandy
Reviewed on: 16 Jun 2017
Very enjoyable...
Recommended
Hawaii trip
By: Mike
Reviewed on: 14 Jun 2017
Great!! All her suggestions were spot on! The hotel was great and our room had a great ocean view!!! Our tours were just right for us and worked out perfectly. I will recommend Ara to anybody who needs a travel agent!!!
Recommended
2017 vacation
By: Jim
Reviewed on: 24 Jun 2017
Was very diligent on get us a good price
Recommended
Working with Ara
By: Jim
Reviewed on: 23 Jul 2017
Always easy to work with. Works hard to find the best deals.
Recommended
Scot.land trip
By: Rick
Reviewed on: 23 Jul 2017
Pleasent and business like
Recommended
Recent trip
By: Vb
Reviewed on: 24 Jul 2017
Ara makes traveling seamless. I recommend her without any hesitation.
Recommended
Trip Alaska
By: Gtmackle
Reviewed on: 31 Jul 2017
Ara is like working with a close friend. She knows our likes and dislikes and adjusts accordingly. We loved every part of this trip and she planned it from A-Z.
Recommended
Excellent
By: Apple
Reviewed on: 09 Aug 2017
She is the best!! Very professional & friendly!!
Recommended
great trip
By: claire
Reviewed on: 11 Aug 2017
Ara was fantastic!! She planned our trip to Croatia and Greece and it exceeded our expectations. The attention to detail was phenomenal. We had a fabulous time and would highly recommend Ara!!!
Not Recommended
Trip
By: VCR
Reviewed on: 21 Aug 2017
She was always saying she would get back with us in a couple of days but didn't.
Recommended
Travel assistance
By: KCM
Reviewed on: 13 Aug 2017
Excellent as always; best ever.
Recommended
Hawaiian Adventures
By: Cindy
Reviewed on: 15 Aug 2017
Excellent...I didn't have to worry about one thing, she had it all taken care of for me!
Recommended
Travel review
By: Kathy
Reviewed on: 21 Sep 2017
Ara is excellent in every way and takes the extra time and effort to make travel plans work for us, and has for years. Hands down, Ara is the best!
Recommended
Always
By: Ramona
Reviewed on: 27 Sep 2017
I've had Ara as a travel angel for roughly 13 years and wouldn't have it any other way. Thank you Ara for always taking care of me!
Recommended
9999
By: Mazy
Reviewed on: 05 Oct 2017
Satisfying experience! Met all my requests!
Recommended
Orlando
By: Jsue
Reviewed on: 13 Oct 2017
Ara is always wonderful to work with! She is always pleasant and always helps answer any questions we have. Ara always responds in a timely manner either by phone or email, and has helpful suggestions for us. She also looks for any special deals or flights to assist us in whatever way possible.
Recommended
Great
By: Vera
Reviewed on: 23 Oct 2017
Very patient and easy to work with.
Recommended
Best of the Best
By: Arkansas Traveler
Reviewed on: 17 Oct 2017
Ara was given short notice to find two round trip tickets for my daughter and grandson. She did her magic, and then did it again updating the best flight and rates available for us; finding flights and rates that you won't see on internet websites that claim to be the cat's meow. Stick with a real person. Stick with Ara and you'll be back again and again to work with her.
Not Recommended
Disappointed
By: mg
Reviewed on: 28 Oct 2017
I did not feel that we got the support we needed. I had to ask repeatedly for information. She did not communicate well with me or any of the participants. I did most of the planning. She rented the bus (a LR company) upon my suggestion, so I did not have to pay a Fort Smith driver for overnight accommodations. She did not have vouchers for any of our activities. She did not give any thought to folks from around the state needing lodging the night before since we were leaving LR early---I handled that. She ended up adding in meals for the group at the end that were not budgeted. I had to pay deposits for the bus and the lunch. I thought that was why I had a travel agent. Very disappointed in her service. I could and should have done it totally on my own. The trip turned out well, but it was not because of Ara. Will not be using Universal Travel ever again. I have hosted over 20 trips in my years with Master Gardeners, and have never seen anything like this.
Recommended
Getaway
By: Happy Traveller
Reviewed on: 30 Oct 2017
She is fabulous! Always knows our preferences and does a great job keeping us informed!
Recommended
retirement trip
By: jean
Reviewed on: 04 Nov 2017
It was a pleasure working with Ara. She took care of all the planning and arrangements for our cruise. I have used her many times in the past and never been disappointed.
Recommended
Houston trip
By: Lubi
Reviewed on: 16 Nov 2017
Excellent, very cooperative, helpful and prompt with tickets and schedules. I had to change my return due to funeral arrangements, Are quickly responded and rearranged my trip with a very comfortable trip time.
Recommended
Travel
By: Jim
Reviewed on: 28 Nov 2017
Easy to work with
Recommended
Best advisor
By: CLM
Reviewed on: 10 Dec 2017
It was great ! Very great lady. Knowledgeable and kind. Serves her people right ease and helpfulness. She deserves an award. This Was my first trip out of the country alone and she gave me pointers on do's and don't's. She knew all ins and outs. I was very much comfortable with her. 💕💕💕
Recommended
New York Christmas
By: Boogey
Reviewed on: 04 Jan 2018
Ara did a fabulous job planning our New York Christmas. This was the first Christmas in 43 years we weren't home with family. It was so lovely. Great room with such a fabulous view. Excellent seats at our musical Elf, and the Rockettes Christmas spectacular ! They were so good that my husband asked me who Ara knew to get such good seats!! Great Flight too! We love Ara!
Recommended
Trip to Orlando
By: Holly
Reviewed on: 08 Jan 2018
My trip to Orlando/Tampa was exactly what we were wanting. The hotel was great and it was right at the park which was Great!!! We had a blast!!!!!!
Recommended
The Best in the West and everywhere else!
By: Infrequent flyer
Reviewed on: 17 Jan 2018
Working with Ara is not work. It's pleasure. She is the consummate professional. Her years of experience and knowledge of the industry put her in the stratosphere of her craft. She's always pleasant, detail oriented, and finds rates that defy every so called internet discount air service. She's all you need for any destination planning. Although I only have need of booking with her a few times a year, she treats me like someone she's sent on cruises, trips to Europe and beyond. Everyone who calls with Ara will understand what I'm talking about. You get her undivided attention and she will not disappoint. If you don't call her, it's your loss. She is the best.
Recommended
Great
By: Jim
Reviewed on: 11 Feb 2018
Easy and thorough
Recommended
Path to Paradise
By: Kamo
Reviewed on: 26 Feb 2018
Very Pleasant. Good advice in hotels, rental cars and flights. Took the time to know our anticipated activities and suggested how to work them into our schedule. We had a wonderful time with very little stress thanks to her graciousness and efficiency.
Recommended
Great travel plans!
By: Kathy
Reviewed on: 11 Mar 2018
Ara goes way beyond the call of duty to help with convenient times and helps us when plans don't work out as well.
Working with Ara Cromwell, you will have access to:
- An experienced travel guide whom you can rely on before, during, and after the trip
- Exclusive luxury resorts and properties
- Once in a lifetime experiences
Explore with the Best
Virtuoso Advisors are constantly pushing the boundaries in unique travel experiences.
Alliance programs are unique tailored experiences exclusive to travelers working with Virtuoso Travel Advisors.
learn more