Judi Walker
Scottsdale, AZ United States
Travel Specialties
Interests
Ocean Cruising
Hotels
River Cruising
Food & Wine
Culture, History & Arts
Selling Travel Since
1993
My Background
Since 1993 I've worked to bring clients the ultimate travel experience. A finalist in 2012 for Virtuoso's award for Most Innovative advisor, I have developed relationships with the best travel vendors throughout the world. Whether you are looking for a guide in China, the perfect hotel in Florence, or the ultimate luxury cruise, I have the expertise to help. I provide personalized service at every step of your journey, from concept to "bon voyage."
My own travels have taken me all over the world, including trips with clients on heli-hiking adventures, and delighting in the cuisine of a James Beard award-winning chef in Canada. My travelers have picked and pressed olives in Umbria, attended the opening of a new Buddhist temple in Kaohsiung that contained the relic of Buddha's tooth—even canoed the Zambezi River, dodging giant-toothed hippos the entire way. Having visited every continent except Antarctica, I have the expertise to create the unique travel experience you are looking for.
Places I Have Traveled
Reviews and Recommendations for Judi Walker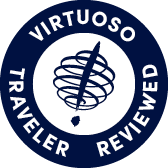 Virtuoso Verified Traveler
All reviews are from confirmed guests sharing exclusive insights
Sort reviews by
Recommended
Incredible service and expert planning
By: LuluTT1697
Reviewed on: 23 Nov 2015
From start to finish, I've been entirely impressed by Judi Walker and the Alliance Travel Partners team. Their extensive knowledge of travel and the world, as well as very in-depth knowledge of the hotels and destinations that I was headed to was really impressive. I even called late at night and Judi still answered the phone. I have found my travel agent for life.
Recommended
I keep her in on speed dial for everything I need
By: ASG Traveler
Reviewed on: 27 Nov 2015
I can't imagine planning any trip without calling Judi and her team first. She knows her clients and the travel providers and provides honest opinions about what works or doesn't. Her personal relationships with many of the Virtuoso providers means I can count on personalized service that often anticipates my needs and certainly exceeds my expectations. If I have any issues, I don't stress - I just call Judi and it is taken care of without any fuss.
Recommended
Wonderful Trip -
By: AB
Reviewed on: 22 Mar 2016
Judi put together a beautiful trip. It started with a night by the creek at L'Auberge in Sedona - where we were upgraded thanks to being Virtuoso clients. We drove to Amangiri - a 34 room oasis in a private valley surrounded by mesas, cliffs, and breathtaking views. We felt like royalty.
Recommended
Roatan Diving Vacation
By: Xandra
Reviewed on: 06 Apr 2016
Kerry and Judi did an amazing job planning our trip to The Infiniti Bay resort in Roatan, Honduras. We spent a week scuba Diving with our two teen daughters and the resort had a wonderful dive operation we used, Infinity Divers. We had a problem With the oceanfront room they initially put us in but Kerry and Judi worked with the resort to get the problem rectified and we were moved to another beachfront villa that was just perfect . We have been a long-time clients of Judi Walker and her team and they have planned wonderful international and domestic trips for us .
Recommended
Ireland
By: Sue
Reviewed on: 02 May 2016
We had a wonderful trip to Ireland. We stayed at Mount Juliet, Aghado Resort and the K Club. All of the properties were exceptional with staffs that were welcoming and accommodating. All of the arrangements that Judi made were great.
Recommended
FABULOUS
By: Polly Bird
Reviewed on: 13 May 2016
Judy is the best. She says "if something happens, don't worry, call me." We had a problem on one of our trips - the agent in Myanmar changed plans wanted to send us some place that Trip Advisor said, no way, not even for one night. We contacted Judy and she fixed it so we could stay where we were an extra night and then continue on our trip. No problem at all. She really is wonderful. If you are looking for a travel agent, don't look any other place. Just all Judy.
Recommended
She is Always There for Us
By: Xandra
Reviewed on: 19 Jun 2016
We just returned from a spectacular trip to Cozumel. Judy and her team made sure everything was taken care of. We had a little problem with scheduling our scuba boat but that was quickly resolved. I always choose to work with Judy and her team when planning my trips because I know they do the research and if they have not personally visited the property I'm staying at they make sure to make all the appropriate inquiries to plan a perfect trip.
Recommended
Treated Like Royalty
By: Phyl&Lou
Reviewed on: 03 Jul 2016
Our Canadian Rockies adventure was spectacular. The views were the most magnificent I've ever seen anywhere in the world. Our tour director was enthusiastic, energetic and knowledgeable and catered to our every need. The accommodations and meals were first class and we had plenty of free time for hiking and exploring. I love not being treated like a herd of cattle. I prefer dining options and ordering from menus. We had a very enjoyable time and I enjoy the small groups. We felt like we really got to know our fellow travelers. I would recommend Montecito Village Travel and Tauck Tours to anyone.
Recommended
Memorable trip with wonderful hotels
By: Christiane
Reviewed on: 26 Jul 2016
We had a fabulous trip and had a special welcome in each of the hotels. Our favorite hotel was the Das Stue in Berlin. Judi picked the perfect hotel for us. She really understood what kind of hotel we were looking for and the welcome was one-of-a-kind. Thank you for all of your support.
Recommended
A memorable experience
By: Happy Traveler
Reviewed on: 19 Sep 2016
From the planning stage to the airplane's final touchdown at home, our trip was outstanding and provided a memorable experience. Judi handled all the arrangements. Her follow up is fantastic. She even called us to set up the excursions and dining reservations. We would have forgotten to do this if Judi hadn't called us. While on our cruise, Judi set up three cocktail parties for all the Virtuoso travelers. It was obvious that the ship's staff on our cruise hold Judi in high regard. Judi's motto is "if you get in trouble or have a problem, call me." And she lives up to her motto. On this trip, I forgot the cable to my cell phone and could not charge it. However, Judy just happened to have a multiple cable which worked perfectly. On a previous trip to Myanmar arranged by Judi, the local staff tried to change our itinerary and send us some place where we were advised not to go "not even for one night." We emailed Judi and she made arrangements for us to stay where we were.
Recommended
efficiency
By: ricky
Reviewed on: 07 Oct 2016
all went as programmed and usual follow up / changes to itinerary handed with alacrity
Recommended
Problem with room fixed - with a huge upgrade - in 1 phone call
By: Andy
Reviewed on: 01 Dec 2016
When people ask whi we use a travel agent I usually tell them about the great hotels and "extras" that are part of Judi's Virtuoso service... After our recent trip to Mexico I'll tell them about the problem with a significantly under-functioning air conditioner... it was the same temperature in the room as outside... It was a beautiful room - we chose it in advance for the view - but because of all the glass the AC couldn't keep up and it was HOT. One call to Judi - with the phone handed to the front desk manager - and we were moved to a crazy-spectacular villa... ( we'd been offered a different room, with a so-so view). That's why we USA a travel agent - specifically Judi...
Recommended
Awesome Australia
By: Jerry66
Reviewed on: 12 Dec 2016
Awesome Australia experience. Saffire in Tasmania and Southern Ocean Lodge on Kangaroo Island are must see destinations. Excellent food and top guided tours in both locations. The Oyster Farm tasting (with Champagne) while standing waist deep in the bay is a not to be missed activity at Saffire. Nature photographers will want to visit the Remarkable Rocks at Flinders Chase National Park while at the Southern Ocean Lodge. Other trip highlights included diving with 600lb+ grouper fish at "Cod Hole" - a 45 minute charter boat trip on the Great Barrier Reef from Lizard Island. Also, the Chef's tasting menus - served under a tent on the beach - was world class and tailored to our specific requests. Finally, both the room and service at the Park Hyatt Sydney were spectacular. John, the concierge, scored us last minute seats at a sold out production in the Sydney Opera house along with the perfect table for pre-theatre dining.
Recommended
Paradise
By: JnK
Reviewed on: 04 Dec 2017
Always a delight. Judi and her team make dreams happen.
Recommended
Viking River Cruise - Romantic Danube
By: Jerry
Reviewed on: 09 Dec 2017
Another excellent trip put together by Judi. Her and her teams efforts are much appreciated.
Recommended
minimum review
By: keegan
Reviewed on: 15 Jan 2018
okay, when she is not out of town.
Recommended
Bliss Alaska Cruise 2018
By: Kim
Reviewed on: 25 Aug 2018
It's always great working with Judy and her team. They are efficient and make sure every detail is covered!
Recommended
Platinum service for a Silversea cruise!
By: Jan
Reviewed on: 28 Dec 2016
Travel advisors can be helpful. Our travel advisor (Judi Walker) solved problems with airlines(which I created) and a cruiseline (which they created) with persistence and patience. Her continual updates reassured us that we were in good hands and not to worry because that was her job!. We just returned from twelve day Silversea cruise ,Singapore-Singapore, including a side trip to Bagan. The Virtuoso tour in Phuket was one of two highlights not only due to the compatible group and hostess but a visit to a rubber plantation followed by lunch at the famous Blue Elephant featuring royal Thai cuisine. Thank you for a great trip!
Recommended
Judi is very helpful
By: Jack
Reviewed on: 08 Feb 2017
Easy and pleasant.
Recommended
Fantastic Service for over 12 years
By: Xandra
Reviewed on: 20 Feb 2017
Judy Walker and Kerry Osborn make my vacationing and international travel planning very easy. I always consult them on ideas and itineraries. They have come through to assist with what ever we need and help trouble shoot anything that arises during and after the trip like hotel bill discrepancies and flight changes. Their hotel, air and itinerary recommendations are always the best and we love those Virtuoso upgrades and amenities. You will love handing your travel plans over to them!
Recommended
Judi Walker
By: numi
Reviewed on: 27 Feb 2017
Excellent - Judi takes the best care of us and gets back to us immediately whether we have simple questions or want to make a new reservation.
Recommended
Why it Pays to use a Travel Consultant
By: Marty
Reviewed on: 19 Mar 2017
Judi is very professional and extremely knowledgeable. I have been working with her for ten years and it is always perfection.
Recommended
First time was terrific
By: TD
Reviewed on: 20 Apr 2017
This was our first trip working with Judi and it was terrific. She was extremely attentive. We weren't sure where we wanted to go for our spring break, and she was patient and listened to our "wants and needs." She took the time to answer all of my questions and was very patient with us while we reviewed all of the facts she provided. She called me prior to our departure to confirm details and called me upon our return to discuss the trip and asked for feedback. She is a seasoned agent and I highly recommend her. We will use her for our next trip for sure!
Recommended
Best way to travel
By: Root
Reviewed on: 07 May 2017
Judi and her team have been helping my family and friends book travel for years. She is the best - wouldn't image traveling without her help.
Not Recommended
Trip to Los Cabos
By: Charlie
Reviewed on: 07 May 2017
Did not actually work with Judi, but Connie. In the beginning, several mistakes were made that I had to contact her to correct. When I contacted Apple vacations directly, I found out that it was offered form $350 less. Connie refused to negotiate.
Not Recommended
Would not recommend this company
By: Jill
Reviewed on: 08 May 2017
I have never had a worse experience booking a vacation than I did with Connie and Judi. In almost every email, I was told a different price of what my trip would cost or what my room rate would be. Connie forgot I booked an Ocean front room, then tried to get me to upgrade to one. My receipt could never be itemized, which was blamed on Apple Vacations, however, Judi compared this to a gift basket, where not everything is itemized. I thought that was extremely unprofessional and showed the lack of competence this team had. I was also told that the bride insisted using Apple Vacations, when I told by Andrea herself, that Alliance told her she had to use Apple. The amount of time spent emailing, and talking on the phone was absolutely ridiculous. I was also charged for insurance, that I wasn't even made aware of until I added someone to my room. Because I did not specifically tell them I did NOT want insurance, they went ahead and charged me for it and refused to refund me the money.
Recommended
one & only
By: nick and rita
Reviewed on: 14 May 2017
One word describes our experience for the past 8 years.....Excellent! Special thanks to Kerry Osborne who always ensured all details were addressed.
Recommended
Argentina trip
By: Jack
Reviewed on: 29 May 2017
Excellent advisor
Recommended
National Parks tour
By: DAVE
Reviewed on: 02 Jul 2017
Judi: Is wonderful to work with, always very knowledgable, prompt, and efficient.
Recommended
Perfection
By: MARTY
Reviewed on: 23 Jun 2017
Always the BEST - well planned an very professional
Recommended
If want someone that knows the travel industry seek Judi
By: Terri g
Reviewed on: 03 Jul 2017
Judi is the best. I have been working on trips around the globe with Judi for my family the last several years. She always delivers amazing results. We appreciate all her recommendations and knows the industry very well. I recommend Judi to anyone looking to experience an amazing vacation or adventure.
Recommended
Trip to Naples, FL
By: TD
Reviewed on: 26 Jun 2017
Judi is amazing! We got to hotel very late and had our favorite room "Pre-arranged" by Judi. We had been to Ritz Naples numerous times. When we checked in, the desk clerk told us we would NOT have the confirmed room and had moved us around to another room without the full sea view. We called Judi even though it was very late at night and she had a chat with the desk clerk. Then we were taken to room we had requested and which had been confirmed for us. Unfortunately, I got very sick w cold, cough, laryngitis, etc., the fourth day and had to stay in room. -- so we were glad we had our favorite Jr suite. Judi always comes through for us, our children, our grandchildren on honeymoon, etc. We have recommended Judi to many friends and they, too, have been pleased -- very much so!
Recommended
Our second successful venture with Judi
By: Frogus
Reviewed on: 02 Jul 2017
Give her a place, a date, and length of time and let her roll. We have had two wonderful trips since I found judi. My daughter has used her for planning a trip in the states, and a friend has used Judi for a cruise. Be VERY clear with her staff, and make sure you understand. That's been my only issue with using Judi.
Recommended
Judi is a magician
By: Foodykl
Reviewed on: 13 Jul 2017
We could say Judi Walker walks on water. She always says, "If you have a problem with your trip, call me." And we have. This last time, she really outdid herself. She truly is a magician. Judi made all the arrangements for our recent Alaska cruise on Regent. Regent made our travel arrangements. The plane arrived in Anchorage over 2 hours late. When we arrived, I called Judi. She said there was a van waiting for the 7 people who were on our plane to take us to Seward. The captain of the ship could hold the ship for us only until 7. We arrived at the ship at 6:45. I don't know what magic wand Judi waved, but I have never heard of a ship waiting for passengers. On board, Judi hosted welcome and departure cocktail parties, and a tour of the ship's galley. Judi and Regent also organized a train trip in a private car with food and service in Skagway. We will never use anyone else but Judi for our travel. She outdoes herself every time.
Recommended
Hotel Reservations
By: JMA
Reviewed on: 07 Jul 2017
It was a pleasure to work with Judi. She is extremely knowledgeable; she does things in a timely manner; and she pays attention to detail. I look forward to working with Judi in the future.
Recommended
Judi
By: David
Reviewed on: 21 Aug 2017
wonderful experience. alway available for questions
Recommended
always solid
By: wei
Reviewed on: 12 Jul 2017
to the point. gives good varying options. not afraid to dissuade you from making a mistake. she has typically stayed anywhere she rec's to her customers. have had her plan many a trip of mine and for colleagues. everyone on my trips always more than satisfied. will continue to use her gladly.
Recommended
Always wonderful expierence with Judi!
By: Christiane
Reviewed on: 14 Jul 2017
As always, Judi knows exactly which hotel to choose for us. She is consistently the most professional travel agent I have ever worked with. We love her trips!
Recommended
Europe vacation
By: Brian O'Neal
Reviewed on: 04 Aug 2017
Judi and her staff are knowledgeable, friendly, quick to respond and know the best hotels in any desirable area. Highly recommended.
Recommended
Love working with Judi and Team
By: laskowski@cox.net
Reviewed on: 31 Jul 2017
I have been a client of Judi's for over 15 years and she and her team go above and beyond to ensure our trips are planned and serviced t the highest level.
Recommended
Portugal 2017
By: Daira
Reviewed on: 17 Aug 2017
Judi was wonderful to work with. She is friendly and easy to talk to. She listened to our hopes and desires for the trip and planned it accordingly. She was easily accessible when necessary. The trip was paced perfectly and we loved each and every aspect of the trip. We will be working with Judi again. Thank you!!
Recommended
River cruise plus
By: Ron H
Reviewed on: 10 Aug 2017
Great! Got realistic tips and advice. Have used her on several trips, and will again!
Recommended
Review
By: mt
Reviewed on: 13 Aug 2017
Easy to work with; has expertise and great suggestions
Recommended
Overalll review
By: Steve Moak
Reviewed on: 19 Aug 2017
Exceeded my very high expectations .. Smart, informed, responsive and fair
Recommended
Japan
By: Jabat
Reviewed on: 07 Sep 2017
She knocked it out of the park and planned a fabulous and memorable trip to Japan for our family. Our guides in Japan were personable, knowledgeable and well suited for our children, ages, 17, 15 and 13. We loved the new Tokyo Hoshinoya as well as the Kyoto Ritz. Judi always listens to our needs and she creates itineraries filled with unique experiences. My children said our trip to Japan was the best family trip ever!
Recommended
My Trip To Spain
By: adelina mallozzi
Reviewed on: 27 Sep 2017
it was a pleasure to have a great professional travel advisor to plan our stay in Spain. I highly recommend Alliance and all the members of the office.
Recommended
Judi Walker is wonderful
By: Jack
Reviewed on: 14 Oct 2017
Easy and she was very helpful.
Recommended
service
By: Circe
Reviewed on: 14 Oct 2017
Judi and her team provide excellent service and real expertise. They are wonderful to work with and most responsive to requests and inquiries.
Recommended
Excellent
By: L
Reviewed on: 27 Oct 2017
Judi and her team are the very BEST travel agents.. They are easy to work with and handles even the smallest details. I've worked with Judi for 20 years and she has never disappointed me!
Recommended
Judi Walker is fabulous!
By: Vickie
Reviewed on: 28 Nov 2017
Judi went out of her way to make sure that our trip to SW France exceeded our very high expectations. Not only did we get complementary upgrades and other perks at the fabulous hotels, Judi facilitated our getting Relais and Chateau 5C membership, which resulted in additional benefits at Relais and Chateau hotels. Working with Judi was a joy, and I would unconditionally recommend her to anyone looking to plan a trip or make travel, hotel, and restaurant reservations.
Recommended
Professionalism
By: Nannu
Reviewed on: 02 Nov 2017
Terrific. She handles everything professionally and efficiently, all the while dealing very personably. She is a top agent.
Recommended
Karen Carney
By: Megan
Reviewed on: 06 Nov 2017
I worked with Karen Carney, not Judi. Karen was great to work with. Thanks
Recommended
last minute trip for funeral
By: tomtravel2
Reviewed on: 25 Nov 2017
Judi put in a major effort to help 12 people travel out of state to attend a funeral. Everything went as planned. It was very reassuring to know someone professional would have our backs if anything went awry. I continue to recommend her to others and will use her in the future. She is an amazing travel advisor.
Recommended
Maui and Kona Adventure
By: Xlady
Reviewed on: 19 Jan 2018
Judi and Kerry always craft and plan wonderful vactions for us and this one was no different. We love all the extras we get when booking with Virtuoso. From room upgrades to complimentary breakfast it is always appreciated. If we every have a snafu (rare) , they fix it promptly. Thank you Judi and Kerry.
Recommended
Smooth Operator
By: Laura Lorenzen
Reviewed on: 16 Feb 2018
Judi is exceptional in the way she takes the time to listen to her client's needs, wants, and expectations (with infinite patience) and translate that into beautiful, lovely, personal experiences. She and her team are so professional, communicative, and friendly no matter where you happen to be in the world. The best thing, for me, is that Judi personally has been everywhere, and done everything travel-wise in her real life, so she has even greater insight for me. She has established personal relationships here and internationally that staff always know when I walk through the door, be it Paris, Oman, Lisbon, Barcelona, (I could go on and on). She knows everybody, but is low-key. The best.
Recommended
Super
By: Becky
Reviewed on: 23 Feb 2018
Super! She is patient and knowledgeable in ever way.
Recommended
Great Experience!
By: Christian San
Reviewed on: 19 Mar 2018
Thank you Judi for everything...we had a great experience and you were very patient and helpful with all our accommodations, down to our toddlers needs. I would definitely recommend using Virtuoso/Alliance. We will use them again for our next trip. Chris and Monica
Recommended
Barcelona
By: Debbie
Reviewed on: 18 Mar 2018
Great to work with her! Loved the Casa Fuster
Recommended
Fantastic
By: Douglas
Reviewed on: 23 Mar 2018
Judi has reliably planned some of our most interesting adventures over the years! Her team of professionals is always advocating for us.
Recommended
Awesome
By: Dara Chaffin
Reviewed on: 06 Apr 2018
We use Judi for all of our major vacations. She gives us great advice on where to go when. Hotel choices and guides are excellent. She also is helpful and quickly responsive emergency situations
Recommended
Judi Is Great
By: Deea
Reviewed on: 08 Apr 2018
Working with Judy is a joy and a blessing. She very quickly gets right to the center of what you are hoping to experience, and then works diligently to make that happen. Judi has helped us plan several trips and they have all been wonderful. I strongly recommend her to anyone considering travel, domestic or abroad.
Recommended
Round the World
By: Martyg
Reviewed on: 27 May 2018
Excellent as Always
Recommended
Top notch service
By: Xandra
Reviewed on: 15 Jun 2018
I really enjoy working with Judi, Kerry and the team of alliance travel partners. They have access to so many great properties and Experiences. If a problem ever arises it's taken care of the swiftly with minimal disruption or inconvenience to the trip. Their updates always keep me informed of upcoming flight information and of course trip itineraries.I highly recommend Judi, Kerry and the team.
Recommended
T
By: MARTY
Reviewed on: 06 Jul 2018
Excellent as always
Recommended
Impeccable Service with Experienced Expertise
By: Benagers
Reviewed on: 10 Aug 2018
I've worked with Judi Walker for over a decade and counting and she is hands down among the very best in this business. Her passion for traveling provides a level of experienced expertise that is incredibly rare to find. She's not only been to almost any destination you could want to travel to; she has developed an encyclopedic knowledge of each place to meet the desires of her clients to meet their needs. In addition to this benefit, she and her team have always provided my family with impeccable service, attention to detail and extraordinary experiences. Judi has our highest recommendation for any person wanting the best there is.
Recommended
Alaska Adventure
By: Million Miler
Reviewed on: 29 Aug 2018
Judi is a true travel professional. She is extremely knowledgeable, very responsive and very flexible in planning the perfect vacation. Judi's guidance and advice was right on target, representing the best possible options to minimize travel issues while creating opportunities for lasting memories. I would highly recommend Judi for anyone who values travel at its best!
Recommended
Awesome!
By: D.J. H.
Reviewed on: 30 Aug 2018
Judi and her team have done quite a few trips for me and my family. Both personal and business, as well as international and domestic. She knocks it out of the park every time! Thanks Judi.
Recommended
Judi is the best!
By: AB
Reviewed on: 18 Sep 2018
When Judi plans our travel it's clear that she's called ahead. We're welcomed like family, frequently upgraded, and pampered the whole time we're away.
Recommended
Hawaaii cruise
By: kboos
Reviewed on: 18 Oct 2018
Ok, sometimes got a little confusing with 3 separate reservations in the group.
Recommended
Hard to put into words
By: Laura Lorenzen
Reviewed on: 13 Oct 2018
Ok, I never do reviews like this. But I will do it for Judi and her staff. There is nothing they cannot do, or will die trying, to make your travels amazing, seamless and THEY ACTUALLY CARE! Experience and vast personal connections truly do matter when you are away from home and Judi has them all over the flipping world. From cruise lines to concierges and on to corporate connections she has them and she TOTALLY gets it. I didn't use a nickname here because I am more than happy to give her my wholehearted stamp of approval in a world that means the world to me.
Recommended
Outstanding Travel Support
By: MARTY
Reviewed on: 13 Oct 2018
Always a great pleasure as she is so knowledgeable. We have been many places and consistently depend on Judi for guidance and support.
Recommended
Responsive and flexible
By: Apeman
Reviewed on: 21 Oct 2018
I just completed my third vacation trip with the help of Judy and her team. They are consistently responsive and flexible. I threw a few different options at them and a some pretty aggressive timelines; and each time they were efficient and helpful in helping me make decision and securing flights and hotels. This most recent trip had us on two islands in Hawaii; and knowing our basics were perfectly taken care of helped us enjoy the trip even more.
Recommended
Turkey
By: Chris Payne
Reviewed on: 30 Oct 2018
Judi (and her entire team) were an absolute pleasure to work with. The definition of professional. They were thoughtful, timely, and completely thorough with their follow-thru. Can't recommend them enough.
Recommended
As always, Judi delivered
By: AB
Reviewed on: 29 Oct 2018
Our recent trip to San Francisco was great. At the last minute we had to switch hotels (because of a strike) and Judi got us a great room with a view and all the Virtuoso amenities. We were treated like regulars- all thanks to Judi.
Recommended
Great travel agent
By: Dara
Reviewed on: 22 Nov 2018
Always has excellent travel suggestions and hotel choices. Always available, even on weekends and in the middle of the night!
Recommended
Another flawless trip
By: DMB9094
Reviewed on: 27 Nov 2018
Just returned from another flawless trip, planned by Judi and Kerry, to Bora Bora. From our flights to our stay, everything was perfect. (We can't say the same for our friends who booked their flights on their own!) We stayed at the Intercontinental Bora Bora Resort & Thalasso Spa, which was beautiful! Judi and Kerry take care of everything so you can relax!
Recommended
Judy is the BEST!
By: Rich
Reviewed on: 05 Dec 2018
Judy leaves no stone unturned to ensure her clients have the best vacation. One knows that she is always there if the need arises. A true professional.
Recommended
Great trip to Paris
By: A.B.
Reviewed on: 18 Dec 2018
Judi is full of information and insight. She offers ideas, options, and best of all she finds what you want, even if it's something new to her. We asked for a private museum tour, a private boat on the Seine, and a graffiti tour. She delivered 3 top notch tours. It was also clear that she used her magic to make our hotel stay the best we've ever had (despite riot police up and down the street).
Recommended
Mostly a. Plus
By: Frogus
Reviewed on: 17 Jan 2019
Judi and crew is very attentaive.
Recommended
Down Under Adventure
By: Philly
Reviewed on: 25 Jan 2019
Judi has never failed me. Once again, she customized a very difficult itinerary for my family. Three generations of women with varying interests, physical capabilities and must-see locations. We were on a fast pace, but she was able to pack it all in and tick all the boxes. She was able to provide an itinerary that included all of the places we wanted to visit and yet allowed for plenty of flexibility so we could choose our own restaurants and spend our leisure time on our own terms. We were so pleased with the accommodations in each location. They exceeded our expectations. There was not one mishap in any of the reservations, rental cars, flights, tours, transportation arrangements, etc. Everything was orchestrated without a hitch. Couldn't have been happy with our trip and the memories we made together. Thank you Judi!
Working with Judi Walker, you will have access to:
- An experienced travel guide whom you can rely on before, during, and after the trip
- Exclusive luxury resorts and properties
- Once in a lifetime experiences
Explore with the Best
Virtuoso Advisors are constantly pushing the boundaries in unique travel experiences.
Alliance programs are unique tailored experiences exclusive to travelers working with Virtuoso Travel Advisors.
learn more