Travel Specialties
Interests
Beach & Sun
Family Travel
Honeymoons
Independent Tours
Ocean Cruising
Destinations
Canada
United Kingdom
Bermuda
Ecuador
French Polynesia
Selling Travel Since
2004
My Background
My family has always seen travel as a lifestyle and a supplement to our education so my sister and I were fortunate to see and experience so many great destinations as children and young adults. We still travel together every Thanksgiving, now as a multi-generational family. There was no doubt for me travel was an integral part of my life and after College I went in search of how I could incorporate my degree in arts with my love of travel.
I live in Virginia with my husband Jason and our son Joey. It was an easy yes to work with McCabe World Travel because of their great reputation in our area and the opportunities they could offer me in my career path. I have been with them for the last nine years and have been given the opportunity to grow and expand my education in several specialties.
Family travel has now become my main priority. My son was on his first flight at four months, sailed on several cruises and has travelled to Hawaii, Alaska, Europe, Mexico, Napa and the Caribbean. I show my clients that they don't have to sacrifice travel, it should remain an essential part of their lives. With the hustle and bustle of everyday life, it's extremely important for families to bond and share special moments, this has been ingrained in me through my family.
Places I Have Traveled
Reviews and Recommendations for Jessica Griscavage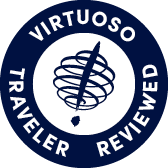 Virtuoso Verified Traveler
All reviews are from confirmed guests sharing exclusive insights
Sort reviews by
Recommended
Yes, would definitely recommend,
By: Cindy
Reviewed on: 07 Aug 2013
Although we had already booked a short stay in Las Vegas at the Bellagio, Jessica very willingly took it over and was able to score a number of upgrades for us. Very nice insider perks!
Recommended
highly recommended
By: ellen3000
Reviewed on: 01 Sep 2013
Jessica made our quick trip to the Ritz just perfect!
Recommended
Highly recommend
By: Avy
Reviewed on: 04 Sep 2013
Jessica was terrific and she did an excellent job arranging every little detail for us. Booked this trip 1 1/2 years in advance so, she had to put up with my over excitement for a very long time. I thank her for her knowledge, support and charm.
Recommended
Highly Recommended
By: REQ
Reviewed on: 24 Sep 2013
Just the way we expected Cambridge Beaches to be since we were last there in 2008. A beautiful property, friendly, courteous and helpful staff. Only drawback was they eliminated the Ferry ride from the property to Hamilton for shopping. But all in all a most enjoyable stay. Perhaps again next year.
Recommended
Wonderful experience working with Jessica Griscavage!
By: KB
Reviewed on: 16 Sep 2013
Just wanted to say thanks to Jessica Griscavage for going above and beyond and always being so accommodating and helpful in our travel plans. Jessica was extremely helpful in booking rooms for all of our guests in Lanai for our recent wedding. She also helped us make last minute changes for our honeymoon trip in Hana and California. We wouldn't have had had a successful wedding or honeymoon without her! Thanks so much!!
Recommended
highly recommended
By: Not provided
Reviewed on: 13 Sep 2013
Jessica offered prompt attention to our needs for train and flight connections. She was easily accessible by phone and email.
Recommended
Highly Recommended
By: Anthony and Sandi
Reviewed on: 26 Sep 2013
Jessica is the best. So is Anne. We just had the best time at the Four Seasons Santa Barbara, especially the Coral Casino day club across the way. Just wow. I think we have recommended 10+ families to work with Jessica/McCabe. More to come! Anthony and Sandi D'Avella
Recommended
terriffic...
By: susiqzi
Reviewed on: 01 Oct 2013
I have been dealing with Jessica griscavage for at least 8 years. she is more than helpful, and aways very professional..a pleasure to work with...and she knows the business very well.i would highly recommend jessica
Recommended
Outstanding
By: Pat
Reviewed on: 12 Oct 2013
Excellently organized. Very accommodating. Good suggestions. No problems.
Recommended
We'll be back!
By: M & J in MD
Reviewed on: 15 Oct 2013
Jessica is wonderful. She attends to all the details that help make the trip a breeze. Our recent trip to Europe went off without a hitch. Plane, train, hotel, transportation, and side trip reservations came through perfectly. She'll work with you and your budget to find the right fit. This is at least the sixth time (and probably more) we have worked with Jessica over the past several years, and we have been pleased on each occasion. We will be back.
Recommended
Excellent!
By: Jackie27
Reviewed on: 24 Oct 2013
Jessica consistently and reliably provides knowledgable responses to our questions and requests. She accommodates our particular preferences for tours and itineraries. She's helpful, always pleasant, and very competent.
Recommended
Highly recommended
By: C
Reviewed on: 14 Oct 2013
Actually, for our recent trip to Australia, Jessica just referred me to Cristina who planned all our flights. Jessica did help us buy trip insurance which was fine. But Cristina did a wonderful job as usual.
Recommended
Highly recommend
By: John
Reviewed on: 17 Oct 2013
Best agent ever. She is very talented and very knowledgeable. Has actually been to many of the destinations we are interested in. Always returns calls and emails. Overall we are very pleased with the McCabe travel service.
Recommended
GREAT TRIP
By: FLORANN
Reviewed on: 05 Nov 2013
WE HAD A GREAT TIME CAN'T WAIT TO GO ON ANOTHER. I WON'T WAIT SO LONG THIS TIME.
Recommended
Highly Recommend
By: Becky
Reviewed on: 20 Nov 2013
Recommended
Highly Recommend
By: Lisa
Reviewed on: 20 Nov 2013
We really loved The Homestead Resort! It was a close, drive to destination and beautiful drive for early November. Fall Colors of mountains were beautiful. We loved the new Canyon Ranch Spa - absolutely beautiful and spacious and knowledgeable technicians. Very relaxing! The Jefferson Restaurant lounge is a great place to have happy hour, watch football. The dinner we had there was not great- but okay. I would definitely go back again and try some outdoor activities - they offer many!
Recommended
highly recommended
By: Jackie27
Reviewed on: 07 Dec 2013
All the arrangements Jessica made for us for our recent trip to Portugal worked beautifully. We were upgraded to the owners suite, had a delightful crossing, and, once again. enjoyed a fabulous stay in the Lisbon Four Seasons. The guide and driver provided by Tours for You were first rate--knowledgeable, accommodating, good company.
Recommended
Very Friendly and Professional
By: R.B.43
Reviewed on: 20 Nov 2013
Jessica has always gone out of her way to answer all our travel questions. Her recommendations have always been helpful. She always makes sure we get the best bang for our buck. It's a pleasure to deal with Jessica.
Recommended
Highly Recommend
By: Becky
Reviewed on: 20 Nov 2013
Recommended
Highly Recommended - Professional, Knowledgeable.
By: David and Iris
Reviewed on: 25 Nov 2013
Jessica has planned many of our top rated trips where our high expectations for lodging accomodations and travel experience were surpassed. Total success each time, U.S. and abroad! Great service! Thanks, Jessica.
Recommended
A Wonderful Experience
By: Ken
Reviewed on: 18 Dec 2013
Jessica has been our travel agent for a couple of years. Our experience with her has been top notch. She is responsive, extremely reliable, accurate, and always helpful. A wonderful person and a terrific travel agent. Highly recommended!
Recommended
Love Working with Jessica
By: Dorothy (NY)
Reviewed on: 21 Feb 2014
I have been working with Jessica for a couple of years now, every vacation she has prepared for us has been fabulous. She listens to what you want then puts in her recommendations. She has put together simply vacations to elaborate one of a kind trips. Every detail is thought of and executed. My husband and I will NOT use anyone else. I highly recommend using her expertise you will not be disappointed.
Recommended
Highly recommended
By: Kathy
Reviewed on: 03 Apr 2014
Jessica has been helpful on numerous trips.  She is great about helping think through a trip and helping make sure all arrangements are complete.  We really enjoy working with her.
Recommended
Thought of everything
By: Jackie27
Reviewed on: 14 Apr 2014
Because she knows how we like to travel, Jessica's arrangements for Hong Kong and Dubai where our cruise began and ended were wonderful!  A perfect beginning at the Hong Kong airport where, after more than 20 hours in transit, we were met at the airway by a hostess and a cart.  She gathered us and our hand baggage onto the cart, took us to baggage claim, through customs, and delivered us to the hotel's chauffeur.  We were taken directly to our room at the Peninsula and fell gratefully into bed.
Recommended
Highly Recommend
By: Becky
Reviewed on: 28 Apr 2014
Our family just returned from an awesome vacation in the Rivera Maya,Mexico. Jessica convinced us that the Grand Velas Resort would be easy, beautiful, have awesome service and amazing food. Everything was outstanding. It was so nice to have all the details taken care of so we could just enjoy our vacation. Jessica is a pleasure to work with and we are already having her get to work on our next trip!
Recommended
Excellent Service
By: Mike 56
Reviewed on: 16 Jul 2014
Jessica offered and provided efficient and timely services to ensure that I met the milestones established by Regent . I highly recommend her and plan to work with her again in the future.
Recommended
We love Vail in the Summer!
By: Becky
Reviewed on: 07 Aug 2014
Jessica did a great job planning our Vail summer adventure. We loved the Landmark in Lionshead Village and would go back again. Thanks Jessica :)
Recommended
Great service!
By: kgf
Reviewed on: 08 Sep 2014
Jessica was a tremendous help in planning a successful trip around the Baltics. All our travel arrangements, transfers, accommodations, etc. were as promised and ran smoothly!!
Recommended
Excellent Service and Resources
By: BB
Reviewed on: 20 Oct 2014
This trip exceeded our expectations! We loved both cities! Jessica's suggestions and trip planning was wonderful; our hotels were PERFECT locations to launch our daily explorations and the tours she suggested were awesome! The Mamaison Suite Hotel Pachtuv Palace in Prague was excellent and the perfect spot right by the Charles Bridge. The walking tour of Old Town gave us and education of the city and the springboard to plan our following day. Although we also loved our walking tour of Budapest, my highlight was the cooking class in Szentendre. Thanks Jessica for all you planning!
Recommended
Well planned arrangements
By: Blondie 7
Reviewed on: 19 Mar 2015
The trip went very smoothly. Weather was not optimal as it was cool and overcast most days. This cannot be planned for but it was a bit sad not to get hot sunny weather in Hawaii.😢. Most of us didn't take the right clothes for the odd weather, but we made do. The suite was great and the arrangements had no hitches at all. Thanks!
Recommended
Very knowledgable
By: Kim
Reviewed on: 07 Apr 2015
Great trip! Recommendations for all-inclusive were "spot on" for what our family needed.
Recommended
Great trip
By: ISG64
Reviewed on: 20 Aug 2015
It was wonderful. From the moment we walked in to thw hotel, we felt like family. The director of guest relations met us as we checked in. Took us personally to our rooms and showed us everything in the room we needed to know. We had a total of 4 rooms. Everyone one from valet parking, the bellmen and the housekeeping staff were wonderful. If we needed something, they were right there to retrieve it. We had 5 grandchildren all under 5 with us and the Ritz was very kid friendly. The food we very good. I don't think anyone had a bad meal while we were there. All in all, we had a great time and look forward to going back next year.
Recommended
Great Alaska Trip
By: Ken
Reviewed on: 09 Sep 2015
Jessica did her usual great job of handling our Oceania arrangements and booking us into the Rosewood Hotel Georgia. She made sure that we got the Hotel's special plus the Virtuoso room upgrade and daily breakfast.
Recommended
Best personal service
By: D&I
Reviewed on: 01 Nov 2015
We have worked with Jessica Griscavage over several years and many trips. She always has great recommendations and we have been wonderfully pleased by her service and how detail oriented she is. Thanks so much, Jessica!
Recommended
Low water rescue:)
By: Kathy
Reviewed on: 17 Nov 2015
We have just returned from a fabulous Grand European River cruise on a Viking long ship. We cruised on the Danube, the Main and the Rhine rivers. The weather was sunny and unusually warm for fall and the sightseeing through the Wachau Valley and the Middle Rhine Valley was spectacular. However, beautiful sunny days meant that the rivers were low and after we arrived in Passau we could not continue because of the low water levels. Viking handled the situation wonderfully. After our planned tour at Nuremberg we were bused to a waiting long ship in Bamberg. The passengers on that ship were taken to our long ship at Passau and we all continued on our cruises even staying in the same staterooms, just different ships. Viking staff did a great job getting all the luggage transferred and we continued on our journey without missing a tour or a planned stop. Being on a cruise line with many ships certainly worked to our advantage. We loved the trip and would recommend Viking River Cruises.
Recommended
All Was Wonderful
By: Ken S
Reviewed on: 20 Jan 2016
Our 10 day Oceania Caribbean cruise was wonderful. One potential problem area had to do with making an 8AM flight out of Barbados back to Miami, with our ship docking just 3 hours earlier. This was the only flight available, and Jessica's arrangement for us went without a hitch. My wife and I have been customers of Jessica for many years, and she has ALWAYS provided top-notch advice and has made our vacations the best ever. Highly recommended!
Recommended
Relaxing and Laidback Resort Option for Belize
By: gpm12
Reviewed on: 14 Jun 2016
Las Terrazas is well kept and everything was beautiful. Our room was phenomenal (room 109), we had unobstructed views of the center courtyard, pool, and a perfect view of the ocean from our bed. The resort is very relaxed, but tends to shut down pretty early in the evenings (not many people out past 8). The hotel staff said there were a lot of vacancies so they canceled some of their evening entertainment (e.g., Belize Night) which we were pretty bummed about. The service was acceptable, we would have to go grab them or ask for things twice, but hey... we were on island time. We took the ferry ($5 US per person) in almost every morning which only takes 15-30 minutes depending on how many stops. The ferry runs every 2 hours, so if you just miss one, you will be waiting a while. Many times we would have wanted to stay a bit longer or leave earlier, but we were chained to the ferry schedule. Half day excursions are better value and overall more fun than the full day ones.
Recommended
Excellent experience
By: SNP
Reviewed on: 05 Jul 2016
Jessica helped to plan an magnificent vacation to Dominican Republic at Casa de Campo. We had our own private villa -6 bedrooms, 6 bathrooms, private pool and hot tub. The family was in heaven. Jessica answered all my questions, helped with perks and transportation and I will definitely use her again for my next vacation
Recommended
Great way to experience Ireland!
By: Bob
Reviewed on: 27 Jul 2016
Our trip to Ireland went off without a hitch and it was first rate in every aspect. We were pleasantly surprised by the quality of our air travel with United. Complimentary beer and wine, plus good meals and free movies helped pass the time. Travel to and from the airports was very well coordinated and that really eased our minds. Our accommodations in Ireland were all excellent, and Tauck provided a terrific tour director and drivers. The itinerary was paced perfectly with plenty to see and do, but with enough free time to rest and/or see things on our own. Most enjoyable was the quality of our group of fellow travelers. Everyone got along very well, and we really enjoyed touring together. Ireland is truly a place where Americans are warmly welcomed and I would recommend the Tauck tours to anyone.
Recommended
McCabe World Travel
By: MichelleJuly2016
Reviewed on: 08 Aug 2016
Jessica was incredible!! She took care of things that I never would have thought to do. It was a trip of a lifetime!
Recommended
Jessica Griscavage
By: Tamim
Reviewed on: 25 Aug 2016
We would like to send our greetings and a big thank for Ms.Jessica Griscavage. We had a great time in CA,we enjoyed our vacation and everything was perfect(hotels,beach). With love and respect we recommend her for everyone who is looking for professional travel agent. Thank you so much for everything!!
Recommended
Great Vacation!
By: Ken5056
Reviewed on: 06 Sep 2016
Jessica helped us book our trip to Norway on Azamara and did a great job of getting us the cabins we wanted. We were especially pleased that she was able to get us cruise credits, all of which were used to make our trip better. This is the 6th cruise Jessica has booked for us, all of which went off without a hitch.
Recommended
Fantastic travel agent
By: Tara
Reviewed on: 05 Sep 2016
We had a great experience with Jessica Griscavage! She was recommended by one of my colleagues. I'm a resident physician, and I work a ton of hours. She was always responsive and eager to help me plan! She helped us to plan our honeymoon to Hawaii. Her advice/recommendations were spot on. I trust her judgement and I'm glad we went with her for our special trip!
Recommended
Everything was great.
By: C
Reviewed on: 14 Sep 2016
The hotels, the guided tour in Dubai and the airplanes were all just great.
Recommended
Carefree for Me
By: Philadelphia Jim
Reviewed on: 02 Oct 2016
I just returned from three weeks vacation. First week was in Paris, second in London and the third was sailing home from Southampton to NYC on the Queen Mary II. All flights, connections and hotels were booked and everything was accounted for in a detailed itinerary. There were no surprises. Everything, including her advice and suggestions, were ideal for me and the execution of all aspects was flawless. I travel alone and need support like this that allows me to just relax and go. I am grateful.
Recommended
Hawaii
By: Bop
Reviewed on: 21 Mar 2017
She was extremely helpful and flexible with what we wanted
Recommended
NYC Holiday Break
By: shazwulf
Reviewed on: 02 Dec 2016
We had a great time. The Benjamin always offers a wonderful experience. The staff is very attentive and the room lovely. We got an upgrade and enjoyed our $50 credit each morning for breakfast. The Benjamin is well located. We traveled from midtown to the seaport and world trade center and then enjoyed a lovely evening uptown at Lincoln Center to see the nutcracker. Thank you Jessica for assisting with this booking.
Recommended
Travel agent Jessica Griscavage
By: Kathy Siefken
Reviewed on: 03 Feb 2017
Jessica is wonderful to work with. She is professional and always helpful. She is easy to get a hold of and can always suggest several ideas to help with our travel plans. I do recommend her to my friends and family.
Recommended
Always great
By: Tim
Reviewed on: 11 Feb 2017
She is fantastic and always thinks ahead And can never do enough !
Recommended
Fantastic
By: Sugar
Reviewed on: 20 Feb 2017
Very impressive. Very available. Very on top of every detail. Very personable. A great listener.
Recommended
Jessica Griscavage
By: cbear
Reviewed on: 11 Apr 2017
It is always a pleasure to work with Jessica Griscavage. She understands our family and our preferences. She is always very responsive to requests and comes up with great suggestions, as well. She is well-informed on the latest resorts, services, and attractions. She is ably assisted by Allison Daube and the McCabe staff. We switched to McCabe from a different agent and travel agency a number of years ago. Jessica and McCabe have been wonderful. I give them my highest and most enthusiastic recommendation.
Recommended
Review of Advisor
By: E
Reviewed on: 25 Apr 2017
Jessica is terrific and met all our needs.
Recommended
Excellent Experience!
By: Page H.
Reviewed on: 12 Jun 2017
Jessica was so easy to work with! I found her through a photographer's blog and reached out to her for help with planning our honeymoon. We had never traveled outside of the US before and didn't really know where to go, we just knew we wanted sun, sand, and an amazing time. She absolutely delivered! She presented us with 5 options (maybe more) within our budget and we chose from there. She had scheduled our flights, transfers, and all inclusive resort stay and everything was seamless! I would definitely recommend Jessica to anyone looking to plan a vacation where they just want to make it easier on themselves. We will definitely use her for future trips! Thanks Jessica!
Recommended
Fantastic
By: Jimmy
Reviewed on: 19 Jul 2017
She is always on her game!
Recommended
Adriacic Oceania Cruise
By: Ken Schoonover
Reviewed on: 01 Aug 2017
We've been with Jessica for over a decade, and have always found her and her staff to be helpful, reliable, and knowledgeable. Pn out most recent trip she showed us how we could save money on shore excursions by choosing a bundled shore excursion option instead of cabin credit.
Recommended
Fantastic
By: maggie
Reviewed on: 30 Aug 2017
Fabulous, competent and thorough.
Recommended
European. Vacation
By: Suzy
Reviewed on: 24 Aug 2017
She is an excellent travel agent. I would recommend her highlt
Recommended
Highly recommended
By: Jackie
Reviewed on: 24 Aug 2017
Jessica has been my travel agent for a number of years and I have always been completely satisfied with the arrangements she makes. She knows my style and tastes and the best matches for these at various destinations.
Recommended
Honeymoon
By: Kmiq
Reviewed on: 02 Nov 2017
Jessica was absolutely fantastic. She knew exactly what I was looking for, even though I couldn't quite find the words. She summarized the trip in an excellent, concise manner which made everything a breeze. Jessica was on top of following up, and was very helpful when trying to navigate the costs / budget.
Recommended
Big help for a great Disney break.
By: California Traveler
Reviewed on: 20 Nov 2017
We worked with Jessica to put together a mini Disney break at short notice. She helped us get great rooms at the Grand Californian and kept us regularly informed along the way. Very happy and will work with Jessica again!
Recommended
Jessica
By: BobR
Reviewed on: 05 Dec 2017
Excellent- for many years
Recommended
Great
By: Tim
Reviewed on: 10 Dec 2017
She answers immediately and does a great job booking and researching cost saving ideas and follows up on everything .
Recommended
Favorite Advisor
By: Roe
Reviewed on: 19 Jan 2018
It is always delightful to work with Jessica. Offers good advice and popular destinations that meet trip criteria.
Recommended
Galapagos Adventure
By: Dabney
Reviewed on: 22 Feb 2018
Jessica was great! I had worked with her before and was pleased with those trips. She advised going with Lindblad, saying that they had the best naturalists, and since nature was what I was interested in, I followed her advice. She also arranged for a deal on the airfare through Lindblad.
Recommended
She helped me put together our insurance claim.
By: Christine Reynolds
Reviewed on: 25 Mar 2018
Great!. She was very helpful.
Recommended
Excellence was Excellent!!!
By: Excellence was Excellent!!!
Reviewed on: 22 Mar 2018
Love Love Love Jessica!!! She is always eager to help and make recommendations with lots of options and price points. Her latest recommendation was the Excellence resort in Playa Mujeres. It was absolutely wonderful!!!
Recommended
Walt Disney experience
By: T.M
Reviewed on: 07 Apr 2018
She was very nice and helpful. She arranged our trip very quickly–in one visit–with reasonable price.Everything was perfect there at Walt Disney world,we had a nice stay at the Resort "where Jessica booked us a room",and it was close to Magic kingdom.The Resort was so clean and everything was perfect–no complains at all. Jessica knows her job very well,and she also knows how to make her costumers very happy and satisfied.We recommend Jessica for anyone looking for a professional travel advisor.
Recommended
Mandarin Oriental New York
By: cbear
Reviewed on: 16 Jun 2018
We were there for a family trip over a long weekend. The location is great, close to Broadway. The quality of rooms and service is always very high here. They deliver reliably on such things as room service special requests. Housekeeping is a strength, as the rooms are maintained impeccably. This is my go-to place while visiting New York.
Recommended
Advisor in your corner
By: Kristian Wiggert
Reviewed on: 13 Sep 2018
We were very pleased to work with Jessica. She stayed in touch throughout our vacation and was very quick to help out when we encountered some glitches during our stay. These were quickly addressed and we had a very enjoyable vacation. Thank you!
Recommended
Jessica "got it"!
By: Sharon
Reviewed on: 10 Aug 2018
She had excellent hotel suggestions and the little perks in the hotel rooms were so lovely. We had a fantastic trip!
Recommended
Frances Sarrett
By: Anon
Reviewed on: 25 Aug 2018
Thee actual person we worked with was Frances Sarrett. She was wonderful,
Recommended
Cruise to Alaska
By: Jen P
Reviewed on: 30 Sep 2018
Our cruise to Alaska was seamless from start to finish! Memories to last a lifetime. A very special thanks to Jessica! You were a pleasure to work with!
Recommended
Jessica
By: Bob
Reviewed on: 28 Oct 2018
Jessica always handles our trip planning as if we were her only client, and she always responds quickly to our needs. It is a pleasure to deal with her.
Recommended
Good taste
By: Sharon
Reviewed on: 11 Nov 2018
Perfect experience. She really "gets" what we want bc she's a good listener. She also has great taste in hotels and finds accommodations we'd never be able To find on our own. The perks are nice, too!
Recommended
El Dorado Resort
By: cbear
Reviewed on: 03 Dec 2018
Jessica is fantastic. She is very easy to work with, knows our family and what we want, and is very prompt and professional.
Recommended
Great Trip
By: Roe
Reviewed on: 09 Jan 2019
It was great. Jessica always does her best to meet our criteria and offers good advice and alternatives. She is competent, easy to work with and very pleasant.
Recommended
Bahamas vacation
By: SNP
Reviewed on: 14 Jan 2019
Jessica is great. She is responsive and thorough. I keep coming back to her every year!
Recommended
Jessica Griscavage
By: Sugar
Reviewed on: 06 Feb 2019
Jessica was a pleasure to work with. Always very timely on replying to my emails. Filled all of our requests perfectly.
Recommended
Anguilla
By: MZ
Reviewed on: 27 Jan 2019
Great. She planned a fantastic trip.
Recommended
Mandarin Oriental New York
By: Mike
Reviewed on: 21 Mar 2019
Jessica is very helpful and easy to work with. She gets the details to us promptly and transmits all of our requests to the hotel reliably. I give her my highest recommendation.
Recommended
Fantastic
By: Timbo
Reviewed on: 06 Apr 2019
She is very professional and always takes care of all details !
Recommended
Family Beach Vacation
By: worldtraveler
Reviewed on: 02 May 2019
Jessica provided multiple options and was easy going when I asked for updates/changes, as we were traveling with other people who booked separately.
Recommended
Dublin and Galway
By: Beth
Reviewed on: 30 May 2019
Jessica was fantastic! Very responsive, understood what we were looking for in a hotel and nailed it. She went above and beyond presenting with other options as well (e.g tours, driver, etc). I thoroughly enjoyed working with Jessica and look forward to working with her again!
Recommended
Excellent service
By: SNP
Reviewed on: 28 Jun 2019
Jessica was amazing. She helped with all of the details. Our trip was excellent and I would highly recommend Jessica's service.
Recommended
Last travels - Japan
By: Happy Traveler
Reviewed on: 05 Jul 2019
Jessica is always very responsive and knows the best places to stay. She's extremely helpful and I've always enjoyed working with her.
Recommended
Shangri-La
By: LJ
Reviewed on: 06 Jul 2019
Jessica is fantastic. I can always count on her for excellent recommendations and getting me the best experience. I am so very happy I stayed at the hotel. I was in Vancouver for a conference, and saw other hotels in the area—the Shangri-La was much better!!!
Recommended
Travel Agent
By: Travelfam
Reviewed on: 14 Jul 2019
Jessica was very responsive and helpful in planning the trip.
Working with Jessica Griscavage, you will have access to:
- An experienced travel guide whom you can rely on before, during, and after the trip
- Exclusive luxury resorts and properties
- Once in a lifetime experiences
Explore with the Best
Virtuoso Advisors are constantly pushing the boundaries in unique travel experiences.
Alliance programs are unique tailored experiences exclusive to travelers working with Virtuoso Travel Advisors.
learn more
Canada
United Kingdom
Bermuda
Ecuador
French Polynesia
Italy
Saint Barthélemy
Mexico
Anguilla
Saint Kitts And Nevis