Judi Glass, CTA
CTA, DS
Phoenix, AZ United States
Travel Specialties
Interests
Adventure
Family Travel
Culture, History & Arts
Honeymoons
Spa Vacations
Destinations
United States - All
Australia
Canada
Ireland
New Zealand
Selling Travel Since
1997
My Background
Working as a travel advisor for 19 years, with Virtuoso and McCabe World Travel has been a dream come true. I travel the world everyday as I plan and vicariously experience my clients' travels. Attention to detail, knowing what works for the unique individual, and insider Virtuoso connections gives my travelers a wonderful , 'time is precious' vacation. As a former gym teacher, I enjoy keeping active and I am very engaged in yoga and fitness. I would love to help plan your next vacation, whether a brief overnight or extended journey.
Places I Have Traveled
Reviews and Recommendations for Judi Glass, CTA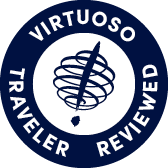 Virtuoso Verified Traveler
All reviews are from confirmed guests sharing exclusive insights
Sort reviews by
Recommended
The Ultimate Professional
By: Not provided
Reviewed on: 06 Sep 2013
Judi is always helpful, knowledgable...the consummate travel advisor! No detail is too small for her personal touch.
Recommended
Highly recommend
By: Diane
Reviewed on: 02 Feb 2014
Judi, is a professional who  has always gone above and beyond making sure our trips are perfectly planned out to our  specifications. She gets back to us immediately when we have questions or want to change anything. We have highly recommended her to others.  
Recommended
Very helpful and always available to answer questions.
By: Mitzi
Reviewed on: 20 Feb 2014
Judi has been the most helpful travel adviser that we have ever had.  If she doesn't have the answer immediately she researches and responds asap.  She has a great sense of humor and very easy to work with.  She has great suggestions and solutions to all our questions.    Judi has helped us before on our adventures and we will certainly call her for our next vacation.   She is a loyal supporter of Virtuoso.  It's been a pleasure working with Judi.
Recommended
A restful escape
By: Coldgopher
Reviewed on: 10 Feb 2014
We just returned from a one week escape to the Mauna Lani resort on the island of Hawaii from the very cold mainland.  We had a very restful time - partially due to the perks secured through Virtuoso - room upgrade, free breakfast, $100 resort credit.  The resort itself had improved since our last trip three years ago - more reasonably priced food options on site and free internet.  One minus was the addition of a nightly parking fee, which basically is a resort fee.  Our Virtuoso agent - Judi Glass - made all the arrangements and was excellent at follow-up.  We'll no doubt go back again.
Recommended
Highly recommend
By: Terry
Reviewed on: 24 Mar 2014
Recommended
very professional and responsive
By: Peter
Reviewed on: 21 Apr 2014
Judi was super responsive and very helpful in finding a room for us. The hotel said they were booked, but she got the room.  She also followed-up to make sure we had everything in advance.  She made our trip better and easier.
Recommended
Highly recommended
By: Lucky traveler
Reviewed on: 07 May 2014
I enjoy working with Judi and she is very caring and interested in our travel needs.  She responds quickly and understands our likes and dislikes.    The Virtuoso connections and attention to detail are very much appreciated and we will continue working with Judi for our future trips.  
Recommended
By: Cyndi
Reviewed on: 20 May 2014
Judi is awesome! She goes above and beyond!
Recommended
Rocky Mountaineer "downgrade"
By: Gopher
Reviewed on: 19 Aug 2014
Judi booked us on the Rocky Mountaineer Silver Service train from Vancouver to Banff. Unfortunately, the week before the trip, we were notified that the Silver Service was not available and were downgraded to Red Leaf Service with a refund for the difference, a credit, and extra service on the train. As it happened, we were quite content with the Red Service and don't think the extra cost of the Silver would have been worth it. On the plus side, the "hosts" were outstanding, the company is very customer focused, and the train ride was fun. Unfortunately, the food was average to below average (one meal was frozen). Overall, however, we still thought that the price was a bit high for the experience. We wouldn't do it again but others might like the uniqueness of the train ride and the personal service. In all matters, both Judi and Rocky Mountaineer did everything they could to help with the reservation and make the trip enjoyable. Both are first class.
Recommended
Outstanding service!
By: Joey24
Reviewed on: 13 Sep 2014
Care, attention to detail, responsiveness, knowledge, professionalism....all there and more!
Recommended
Fantastic!
By: Terry3202
Reviewed on: 29 Sep 2014
I highly recommend Judi, she is fantastic! Virtuoso does a great job.
Recommended
excellent trip
By: lacey 21
Reviewed on: 26 Sep 2014
Judi arranged a stay at the Fairmont Copley Square - she suggested the Gold Floor which was fabulous and location of hotel perfect. I would highly recommend calling Judi for your travel plans and will continue to do so. This was our first time and experience was really good
Recommended
Extra help for airline seats
By: Minnesotaed
Reviewed on: 08 Feb 2015
Judi booked our entire vacation to Hawaii. She was able to confirm a package from the resort before it was listed on its website. When we couldn't get desired aisle seats, she continued to check seat availability in order to improve what we had. All this was much appreciated. We had a very relaxing vacation.
Recommended
Judi is the BEST!
By: Marcia14
Reviewed on: 06 Mar 2015
I have used Judi for four international trips (including Burma and India).....boat and land....and have found her suggestions and arrangements to be top. Her attention to detail is unending and suggestions always helpful. I would certainly continue to use her services and recommend Judi and McCabe to my friends.
Recommended
Conventive location
By: Patsy
Reviewed on: 15 Apr 2015
The hotel was wonderful with great service. The club room was a bonus and we ate many small meals there since it was such easy access. The location was central and close to attractions.
Recommended
Great travel agent
By: Connecticut Client
Reviewed on: 18 Sep 2015
Judi is terrific. Always plans great trips for us. She is most highly recommended.
Recommended
Great trip!
By: Julie
Reviewed on: 21 Sep 2015
The whole trip was great! The Hotel Villa Franca in Positano was perfect for the 4 of us. All the tours were great. The tour guide for the Vatican was fantastic! The Hotel Merrion in Dublin was beautiful! I would definitely use Judi Glass again.
Recommended
Fabulous Trip
By: Debbie99
Reviewed on: 17 Jul 2015
Judi helped us plan a wonderful trip to Europe. She suggested cities that would work well together. She helped with all logistics. Just a fabulous trip!
Recommended
Great Hotel, right in the middle of the village
By: MicheleRatzky75
Reviewed on: 26 Jul 2015
The Hotel was ver nice, had a great pool and 2 Jaccuzzi's with fire pits.
Recommended
Cruise plus extra help
By: Ed of Minnesota
Reviewed on: 04 Oct 2015
Judi helped us plan a European river cruise for the second time and, as with the first, she took care of all the details flawlessly. We also planned to spend some time in Switzerland and the Netherlands or Belgium at the beginning and end of the cruise. Judi provided extra help by sending suggestions on cities to visit and forwarding some very useful information on Switzerland that we used to choose our itinerary and what to see. She also arranged the cruise for our traveling companions, who had never been on one before. Having someone familiar with the process made it much easier for them as well.
Recommended
Another relaxing vacation
By: EdinMinnesota
Reviewed on: 14 Feb 2016
This is the third consecutive Hawaii vacation Judi has arranged for us. As with the others, it went smoothly and was a relaxing break from our cold winters. We very much appreciate the Virtuoso room upgrade and the resort credit, which offsets some of the resort fees. Judi also arranged for a welcome fruit and cheese plate and bottle of wine in our room. Since we arrived near midnight, these were especially appreciated. We will continue to rely on Judi for our vacation planning.
Recommended
Best Hotel in Key West
By: RBK
Reviewed on: 26 Jun 2016
Casa Marina was an outstanding, perfect choice for a Key West getaway. Located on the only real beach in Key West, the service was outstanding and the property was beautiful. Gorgeous orchids everywhere were a highlight. Breakfast buffet was robust, with many options, made to order omelettes, and fabulous fresh fruit. Loved lying in the multiple hammocks. Our upgraded room was steps from the ocean with a comfortable balcony seating 4. This is the only place to stay in Key West!
Recommended
Awesome
By: PamCA
Reviewed on: 06 Jul 2016
...and I don't use that word lightly. From the very beginning of the trip planning until the end of the trip, it was a delight. It was a pleasure dealing with Judi...super friendly but unobtrusive. The hotel was fabulous and what a pleasant surprise welcome gift from Judi...rum punch and a cheese and fruit platter. I don't know how it could have been better.Thanks Judi...hope to arrange my next trip with you.
Recommended
Dreams Puerto Aventuras
By: Lisa99
Reviewed on: 23 Jul 2016
The resort was wonderful. The food was fantastic and all of the staff was very helpful. I don't think there was any request or problem that wasn't addressed quickly. The beach was really, really nice. There was a sandbar protecting the beach area, which made it really great for swimming. It is definitely a great place.
Recommended
Thanks for Planning our PERFECT Trip to Peru!
By: jck55
Reviewed on: 24 Aug 2016
Judi Glass at McCabe World Travel was recommended to me by a dear friend who had just returned from a trip to Peru. We found Judi and her team at McCabe and Empire Peru to be first class. They were knowledgeable, organized, responsive and provided excellent communication throughout the process. We worked together on options that fit our varied interests and budget. Weeks prior to our departure, they sent a detailed itinerary complete with descriptions of our excursions as well as recommendations for restaurant, shopping and points of interest in every city we were visiting. The daily guides were exceptional and provided great insight and information to each of our adventures AND...they were quick to satisfy our every need. Our accommodations were unique and we felt we received a lot of value for our investment. We would highly recommend Judi and McCabe World Travel/Empire Peru. We can't wait to start working on our next adventure! Thanks again for the wonderful memories!
Recommended
Fabulous Hotel
By: Rabbibjk
Reviewed on: 22 Aug 2016
The Inn of the five graces was a stellar experience. From the moment we arrived until our departure, however need was anticipated and med. The rooms and grounds are fantastically beautiful. So many unique and artistic touches everywhere! Breakfast was incredibly outstanding – especially the white corn grits! When my travels take me back to Santa Fe, I will look forward to staying at this property.
Recommended
Another fabulous trip!
By: laurie
Reviewed on: 16 Oct 2016
Judi has planned several outstanding international trips for us including Peru, Colombia and the south of France. She takes into account our unique interests and plans a trip accordingly with one of a kind adventures. She and her onsite trip planners book us at superb hotels within our budget, schedule well informed tour guides and take care of our transportation needs from the moment we land. We thank Judi and Virtuoso for helping us to make fantastic memories!
Recommended
Another relaxing time in Hawaii
By: Minnesota Ed
Reviewed on: 23 Feb 2017
This was our fourth consecutive visit to the same resort in Hawaii. Unfortunately, it did not have the dates available for the time we wanted to stay there at the rate we wanted. Judi worked with the resort and they agreed to fit us in at the desired rate for the time we wanted. We very much appreciated Judi's extra effort.
Recommended
Hawaii vacation
By: BC
Reviewed on: 19 Mar 2017
My family enjoyed their vacation to Kona and Kauai - Judi is very knowledgeable and it is a pleasure working with her.
Recommended
Canyon Ranch
By: RSH
Reviewed on: 27 Mar 2017
Excellent. Judi found us a package that was less expensive for three nights than for two,mwith may more amenities
Recommended
Iceland
By: traveler
Reviewed on: 25 Apr 2017
Excellent advisor - good plans and wonderful trip
Recommended
Always Great
By: Teddy
Reviewed on: 31 May 2017
Working with Judi was a pleasure as always.
Recommended
Above and Beyond!
By: Maggie
Reviewed on: 06 Jun 2017
Working with Judi Glass was an absolutely awesome experience. I hired Judi after realizing how complicated travel arrangements are when planning a business trip to Bora Bora. It is SO rare to find people who actually enjoy their jobs- but with every single email, phone call and letter I received, it is obvious that Judi loves what she does very much (and she's damn good at it too!) I can't remember the last time I was this happy in hiring someone and I appreciate absolutely everything she did to help make my trip a success! You went above and beyond for us Judi! Every bit was noticed! Thank you so much! Maggie & Shalyon
Recommended
Seasons of Success
By: Relaxed Traveler
Reviewed on: 16 Jul 2017
Judi listened to our travel goals and recommended a couple hotels, we choose Four Seasons and could not have been happier. Our travel time is limited, we love that as soon as we enter the hotel relaxation begins. Directions, restaurants, even a haircut for our son, no request was taken lightly and options were always lovely. The extra perks (breakfast vouchers and credits for spa services) are excellent. Judi is quick to respond, excellent with details and comes through in a pinch.
Recommended
Judi Glass is the Greatest!
By: Bonnie
Reviewed on: 23 Jun 2017
LOVE, LOVE, LOVE working with Judi Glass. I recommend her without hesitation. This is the 3d trip she has planned for us and she has also worked with my family. Based on her knowledge and experience, she is able to recommend exactly the right trip for any occasion. She is a consummate professional who makes what might be a challenging process completely easy and enjoyable. Thank you Judi!
Recommended
Another fabulous trip!
By: Laurie
Reviewed on: 01 Jul 2017
Working with Judi is a pleasure. She customizes our trips giving us many options during the planning. We couldn't be happier with every trip she has planned for us.
Recommended
Graceful and Competent
By: Igofish
Reviewed on: 09 Jul 2017
Judi was terrific in planning a rather unusual itinerary. She really listened to our wishes and needs and made our trip to Greenland fabulous. In addition, Judi is a problem solver. This is to say, given our quirky needs, plus some planning we had previously arranged, she was able to integrate it all in a seemless way. She was calm and graceful throughout the planning and seemed genuinely interested and curious about our experience.
Recommended
I recommend Judi Glass
By: SHARONA
Reviewed on: 27 Sep 2017
It is always great working with Judi, she is knowledgeable, friendly and always efficient. She has planned 4 trips for me so far and I will always go to her for planning and scheduling my trips.
Recommended
Loved working with Judi
By: Lory
Reviewed on: 27 Oct 2017
Judi is so thorough and caring and works hard to make sure there are no loose ends. She really gives you 24/7 care.
Recommended
Grand daughter's visit
By: Lydia
Reviewed on: 12 Jan 2018
Working with Judi was easy. She understood our needs.
Recommended
Another relaxing time in Hawaii
By: Maded
Reviewed on: 01 Feb 2018
This was our fifth or sixth visit to the same resort in Hawaii. While we pretty much know what to expect, Judi always keeps us up to date with changes. For example, one rate this year included a gratis rental car, which we had paid for in the past. Judi brought this to our attention so we knew what the best rate would be for us. As always, we had a very relaxing time during or stay.
Recommended
Paws Up
By: HotInAZ
Reviewed on: 10 Jun 2018
Perfect. She is professional, kind and stays on top of details.
Recommended
Judi Glass is the Greatest!
By: BonnieK
Reviewed on: 27 Jun 2018
Judi Glass is an awesome, perfect, consummate professional. She is mission essential in our lives. We didn't even know what we wanted to do for vacation or where we wanted to go. Because she takes the time to know us individually, she was able to recommend the perfect trip. She made every detail work together flawlessly, even ensuring that we could take the train in the midst of a train strike, with no stress. We love working with Judi and are already planning our next trip. Thank you!
Recommended
What is a review title?
By: Happy Traveler
Reviewed on: 09 Jul 2018
As always a great experience. So wonderful to have her to count on to take care of all our travel suggestions and needs. She is always happy and quick to respond.
Recommended
Trip tp Punta Cana
By: LWell
Reviewed on: 20 Jul 2018
Judi was fantastic to work with as always. She was able to find me options very quickly, and helped me find alternatives when my initial vacation spot was as lucrative. I really appreciate all of the help and guidance she provided.
Recommended
We Love Judi Glass!
By: Bonnie K.
Reviewed on: 06 Aug 2018
Judi is the best! We continue to be grateful for her work every time we travel. She is so thorough and dependable and responsive. Her value added was even more apparent on this particular trip, when we had some significant service issues with the hotel. Judi was very understanding and supportive and followed up again and again. Judi Glass is absolutely terrific and I urge you to work with her should you ever be fortunate enough to have the opportunity.
Recommended
Detailed and reliable.
By: Jeff
Reviewed on: 10 Sep 2018
Great as always
Recommended
CANADIAN MARITIMES
By: SHARON
Reviewed on: 12 Sep 2018
As always great working with Judi.
Recommended
Jordan Trip
By: Jan
Reviewed on: 03 Nov 2018
Judy is responsive, kind, caring, intelligent, knowledgeable, and understands my needs and values. She is the best!
Recommended
Disney Cruise
By: Lee
Reviewed on: 30 Nov 2018
Judi did a great job. trip was perfect.
Recommended
Perfect London Vacation
By: London Tea
Reviewed on: 19 Jan 2019
Judi was able to get us several amenities at The Beaumont Hotel which made our trip absolutely fabulous.
Working with Judi Glass, CTA, you will have access to:
- An experienced travel guide whom you can rely on before, during, and after the trip
- Exclusive luxury resorts and properties
- Once in a lifetime experiences
Explore with the Best
Virtuoso Advisors are constantly pushing the boundaries in unique travel experiences.
Alliance programs are unique tailored experiences exclusive to travelers working with Virtuoso Travel Advisors.
learn more
United States - All
Australia
Canada
Ireland
New Zealand
United Kingdom
Costa Rica
France
French Polynesia
India
Italy
Peru
Russia
South Africa
Mexico