Travel Specialties
Interests
Independent Tours
Ocean Cruising
River Cruising
Air Travel
Safari
Destinations
Ireland
United Kingdom
France
Italy
Spain
Selling Travel Since
2000
My Background
Designer by Nature.
Bloomingdales in New York is where I developed my talent for coordinating people with their needs and desires. Combining upscale taste with good value for dollar spent has always been my strength. Having applied these principals to travel for the past 15 years, I have created a successful business with customers ranging from honeymooners to professional athletes, business executives and professionals to retirees.
I have recently been joined by my husband and son creating a spirited triumvirate to enhance your travels.
We work closely with you to arrange the perfect vacation.
With our fascination with travel, vast resources of information, and business experience, we strive to create extraordinary itineraries anywhere in the world.
We pride ourselves by being your advisor all along the way - from pre-trip destination selection - to in travel guidance - to our personal follow up with you upon your return.
Contact us today – and let us design something fabulous for you!
Places I Have Traveled
Reviews and Recommendations for Jane Rosenkrantz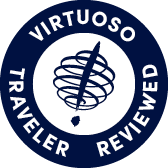 Virtuoso Verified Traveler
All reviews are from confirmed guests sharing exclusive insights
Sort reviews by
Recommended
Fabulous travel agent
By: Sai
Reviewed on: 27 Jul 2015
We just completed a trip to southern China in the area that was once Tibet. The area is full of Chinese tourists but very few Caucasians. It was crucial therefore to have the right guides and drivers. Jane Rosenkranz created the perfect trip with the perfect guides and drivers and the most beautiful hotels. That helped make the trip the fabulous adventure that it was. This was not our first trip with Jane and Cadence and the trips have all been superb. Thank you Jane.
Recommended
Reliable, thorough and professional
By: Linny
Reviewed on: 29 Jul 2015
I am a do-it-yourself type person, but since Jane Rosenkrantz and her associate, Ben Rosenkrantz, have been planning and executing my travels, I no longer have to concern myself with all the many tiresome and confusing details that traveling entails today. I feel that I am being taken care of, and as a solo woman traveler, most importantly, I feel safe.
Recommended
great experience
By: Laurel12
Reviewed on: 12 Aug 2015
Was a great experience. Hotel was wonderful. We got upgraded to a beautiful suite. Breakfasts were included and were delicious. Had no hassles with anything. Would highly recommend Jane.
Recommended
Expert, diligent, goes the extra distance...
By: Picky4Sure
Reviewed on: 20 Aug 2015
Jane and her staff are knowledgeable, dedicated and truly committed to providing the best experience and value for their clients. We will continue to use her for our future travel needs. The value added is obvious.
Recommended
Expectations exceeded every time
By: Andrew & Steve
Reviewed on: 22 Aug 2015
Once again our trusted Virtuoso adviser Jane Rosenkrantz and her incomparable team created another memorable experience in this wonderful city and great hotel. Stayed here do to her recommendation and personal experience with the property. We were greeted by the staff as if we had just been there last week. So friendly and accommodating. Concierge had excellent recommendations on activities and restaurants after asking our preferences in detail. Our room was upgraded without asking and all amenities provided for including the $100 Hotel credit which was used up in the bar with friends in a matter of minutes :) Perfect central location to explore the city and once again Jane, her team and Virtuoso came through with flying colors. Thank you!
Recommended
Fabulous trip!
By: Liz
Reviewed on: 22 Sep 2015
Jane has planned many trips for our family over the years, and they are always wonderful. She thinks of, and plans every detail to be sure that the trip is the best it can be and everything runs smoothly. She and her team go above and beyond planning the trip. This recent trip to Italy was no exception. She suggested hotels and tours that were fabulous. Thank you Jane!
Recommended
Comfortable travels through history & geography
By: gonow
Reviewed on: 13 Sep 2015
My recent Tauck Budapest to the Black Sea river cruise was a wonderful experience, thanks to the guidance of Jane Rosenkrantz and her associate, Ben Rosenkrantz. I got to see parts of the world previously unavailable, in comfort, style and safely. Bucarest was particularly impressive. I was most pleased by calls from Jane, checking on my arrival and experiences in Budapest. The private tour arranged for me was fabulous and flawless. The air travel arrangements to and from the destinations were great and most appreciated. Good work, team Rosenkrantz!
Recommended
Great Service and Attention to Detail
By: D & B
Reviewed on: 09 Oct 2015
Jane Rosenkrantz of Cadence is an awesome travel agent. She and her husband, Harvey suggested we stay at the Auberge Saint-Antoine in Old Quebec prior to boarding a cruise. It was the perfect choice. We received great Virtuoso benefits. We were also upgraded to the captain's room which was a wonderful suite at this boutique hotel with open beam ceilings and historic brickwork. The public rooms featured artifacts from the 17th, 18th and 19th century found at the site. The recommendation to stay at that hotel was an excellent choice for us. The amazing Musée de la Civilisation was right next door and many sites of the Old Quebec were only blocks away. Jane made getting on the cruise ship so convenient. We could see our ship from our bedroom window and it was only a 5 minute walk to the pier! Thank you once again, Jane and Harvey for understanding our needs, your attention to detail, and great service!
Recommended
Knowledgeable, friendly & there when U need!
By: Ric & Lynn
Reviewed on: 12 Oct 2015
Lynn and I have a combined 95 years of experience with agents and Jane & Harvey are the best we have come across.. We just had a trip to Tuscany, the transportation to, side trips from combined with their first hand experience, could not be surpassed. Thanks to you both for a great trip Ric & Lynn
Recommended
Another successful journey!
By: AndrewM
Reviewed on: 09 Oct 2015
Thanks Jane to you and your amazing family team for another great trip planned flawlessly and executed the same. Looking forward to our South America /Galapagos Journey later this month and know it will be another wonderful Virtuoso experience with you!
Recommended
Expert friendly service
By: Grammy
Reviewed on: 16 Oct 2015
Agent got us great pricing, which allowed us to stay at Savoy.
Recommended
Exotic Location and amazing Architecture
By: Tio
Reviewed on: 21 Oct 2015
Jane, Harvey and Ben- What can I say?! Another spectacular choice for a great getaway for us. Loved the Amangiri which is easily reached via Las Vegas or Phoenix. We threw in Zion Park on our way in albeit a drive through in order to get to the amazing Birthday lunch you had arranged for us. We were treated like royalty when mentioning your name as well as Virtuoso. Great time and we'd like to make it a yearly escape!
Recommended
Fabulous experience
By: sai
Reviewed on: 20 Oct 2015
Every trip planned by Jan Rosenkranz is excellent. From the beginning stage when she listens - really listens - to the type of experience we want, to finding the best deals and best hotels and guides for our budget and preferences, to ensuring that everything is perfect and running smoothly. Thank you Jane!
Recommended
Happy Family
By: Ellen7
Reviewed on: 21 Oct 2015
We had a wonderful family trip. We like to plan our own trips but Jane took up where we left off. She made sure all details were taken care of and even had special surprises for the younger ones. We so appreciated her expertise and personal care.
Recommended
Outstanding service
By: P&E
Reviewed on: 20 Oct 2015
We received excellent service from Jane. She listened to our ideas, made great suggestions and her follow though was so helpful and reassuring. Our trip was perfect under her expertise and friendly guidance. i would recommend her highly!
Recommended
Complete Care
By: Terry & Bruce
Reviewed on: 22 Oct 2015
Jane is absolutely the best travel agent in the industry. She is extremely knowledgeable on all aspects of your trip. She takes the time to meet with her clients to truly understand their budget and expectations. She makes helpful recommendations to help guide you from start to finish. Advance tour and restaurant reservations were all a plus. I will recommend Jane to everyone for all trips. Her knowledge of all travel to include: airlines, trains, private car service, hotels, restaurants, museums and tours are spot on. She gives her clients the complete care package. Thank you Jane!
Recommended
Great Travel Advice
By: Tambra
Reviewed on: 22 Oct 2015
Jane consistently provides excellent service and great ideas for our vacation trips. Every detail is taken care of so I don't have to worry about a thing....I can truly relax and enjoy the trip! All of her itineraries have been perfect---we can't wait until our next adventure! Thanks Jane!
Recommended
Great Service
By: DIG
Reviewed on: 20 Oct 2015
Jane provides great service and looks for every detail to make your trip the most enjoyable. We have used her for multiple trips and have never been disappointed!
Recommended
BEST TRAVEL AGENT EVER
By: Lainey
Reviewed on: 21 Oct 2015
Jane could not have been better. Every detail was perfect! She is helpful and patient! I would recommend her to anyone!
Recommended
History in a Great Location
By: Steve D.
Reviewed on: 21 Oct 2015
Jane & Team you picked a winner here! Great location walking distance to all and we were upgraded to a mini suite w full Virtuoso benefits upon arrival. The $100 Voucher was gone quickly in the lovely bar downstairs and the food was good too! Lovely spot and thanks for another stellar recommendation.
Recommended
Best travel agent!
By: Sai88
Reviewed on: 16 Nov 2015
Jane planned our entire trip to Turkey and it was fabulous. From our pick up at Cappadocia to our cave hotel to our sunrise balloon ride to the cave tours it was perfect. Add in Sardis, Ephesus, Aphrodisias ( with an archeologist as our personal tour guide) to Pammukale. The trip was perfect. Jane always knows the best guides, best hotels with the best prices. Thank Jane until the next trip.
Recommended
The best!
By: sailing along
Reviewed on: 17 Dec 2015
Jane and her associates, Ben and Harvey, took good care of me to insure I would have a most enjoyable top of the line cruise. I had expressed an interest in sailing with Crystal and they made it happen. Their expertise and experience enabled me to have a wonderful time. Listening to some of my fellow passengers complaining about the shortcomings of their travel agents, I realized how lucky I was to have the this trio working for me!
Recommended
beautiful hotel in the heart of the national park with excellent service.
By: MRS:26
Reviewed on: 04 Jan 2016
We were very pleased with the hotel. The location is amazing across from the falls. The hotel staff was extremely helpful and courteous. The food and pool area was very nice. We had a wonderful stay!
Recommended
fabulous trip due to fabulous agent
By: sai44
Reviewed on: 21 Jan 2016
The trip to Myanmar was perfect thanks to Jane Rosenkrantz careful planning. The hotels could not have been better. The guide was fabulous. Everything ran smoothly. It was just the type of experience I knew I could depend on when Jane plans my trip. Thank you Jane.
Recommended
Excellent experience!
By: onthego
Reviewed on: 29 Jan 2016
As always, a trip booked with Jane Rosenkrantz and Company (Harvey and Ben) is outstanding. Enjoyable without worries. When discussing travel adventures with my fellow passengers, and I tell them I book with Virtuoso, they are impressed. Everyone seems to know the reputation of Virtuouso as a first class agency. And you live up to that reputation, Jane and Company.
Recommended
Great Trip
By: Cuba traveler
Reviewed on: 02 Feb 2016
Jane has been our travel agent for many years. She is thorough, knowledgeable, efficient and has great follow through. We completely trust she will do a wonderful job and she always lives up to our expectations.
Recommended
Tauck Tour of Vietnam,Cambodia And Thailand
By: Bill4bikn
Reviewed on: 24 Mar 2016
This was an outstanding trip and all the arrangements made by Jane and Harvey were flawless. Tauck provided another wonderful vacation for us. We had one glitch in our Cathey Pacific airline plan. They cancelled our original flight to Hong Kong and the Rosenkrantz team immediately came to our aide. They booked us on another earlier flight and all went well. The trip ,food. , hotels and Tour director were outstanding. Thank you Rosenkrantz Team for a memorable trip
Recommended
Couldn't Be Better
By: Josie
Reviewed on: 29 Mar 2016
We were quite happy with our tour company-from hotel accommodations, choice of guides and drivers, travel to and from airports. But, beyond the mere logistics, our side trips through local farms, Halong Bay experience, visiting historical villages and conversations with locals, the arranged home visits and quad bike and Vespa bike/street food experience in Saigon were all very special.
Recommended
Takes care of everything!
By: TomB
Reviewed on: 14 Jul 2016
Jane and Harvey planned such an amazing trip for us. They were patient and eager to help with all of our questions. The traveling was so easy thanks to all of their hard work to cross every t and for us i in advance. It was truly a vacation for once because we didn't have to worry about anything. We look forward to working with them to plan our travels in the future. Highly, highly recommended!!!
Recommended
Always willing to go the extra mile to please!
By: Wendy
Reviewed on: 05 Sep 2016
Not only is Jane very personable, but she is always certain to confirm that the smallest detail of our hotel stays are in place.
Recommended
Two experts
By: Rick
Reviewed on: 07 Oct 2016
Great trip that Jane & Harvey planned! amen
Recommended
Amazing trip, excellent service
By: Lorraine
Reviewed on: 06 Oct 2016
We stayed at the Ritz Carlton, New York. Not only was the hotel subperb, but our service from Cadence Travel was excellent. We were upgraded, given wonderful amenities, and told that this was because we booked our trip through Jane and Ben at Cadence.
Recommended
What great service
By: AGI
Reviewed on: 11 Oct 2016
Jane was spectacular in everything she did. The trip ran smoothly, we were always treated with respect, and we had full confidence in everything Jane did. The river cruise was great from beginning to end. Thank you Jane!
Recommended
Road Trip
By: Road Warrior
Reviewed on: 07 Oct 2016
Jane did a fantastic job in planning a 2 week, 2000 mile road trip that began in San Francisco going north along the coast of California and Oregon to Portland and then returning thru Bend and Crater Lake and finally to Napa. All of the accomodations were great, even the oceanside motels, and the Perks at the Nines and Carneros Inn were greatly appreciated. Cannot think of anything I would have done differently other than extend the trip but I will need to retire before I can do that.
Recommended
Jane is the best!
By: sai
Reviewed on: 11 Oct 2016
This was our first river boat cruise so we had no idea what to expect. But Jane took care of everything, from beginning to end. We were met by a driver at the airport. We were escorted to the boat. Our accommodations were perfect. And it all ran smoothly because of the care and attention Jane gives everything.
Recommended
Fabulous Agent!
By: Jodie
Reviewed on: 10 Oct 2016
Everything Jane does, is done to perfection. Nothing is left to chance and every detail is taken care of. I know when I book with Jane I will not have anything to worry about.
Recommended
Knowledgeable and upbeat
By: AWW
Reviewed on: 17 Oct 2016
Ben Rosenkrantz is always positive, upbeat, and wanted to find the right solution for us. We will definitely call the Rosenkrantz team again for our travel.
Recommended
As usual most helpful, very attentive and great service.
By: pep
Reviewed on: 13 Nov 2016
Have never worked with a more professional and efficient travel agent.
Recommended
Comprehensive excellent service
By: BillSD
Reviewed on: 27 Nov 2016
We had a trip planned which required complex coordination, since the three persons involved were departing three different days from two different continents. This required airline tickets, hotel reservations, and ground transfers. Everything went off perfectly, thanks to excellent research, planning and communication. Highly recommended!
Recommended
Iceland, Slovenia, and Croatia trip 2018
By: VP
Reviewed on: 06 Jul 2018
It is always a pleasure working with Jane who goes above and beyond to provide excellent service.
Recommended
Great trip
By: Kate
Reviewed on: 18 Jan 2017
Great trip! Enjoyed stunning New Zealand scenery, and very livable cities of Melbourne and Sydney (with great coffee). Look forward to a return trip. Great planning together.
Recommended
Ireland
By: Ireland
Reviewed on: 16 Apr 2017
She is the best.
Recommended
My travel agent is the best!
By: sai
Reviewed on: 30 Mar 2017
Jane was always available, professional and went above and beyond what I would have expected. She immediately responded to any questions I had or was sure to contact the tour operator for clarification. Even while I was on the trip, she was able to respond to questions. Jane always finds the most cost-efficient and pleasurable way for us to travel.
Recommended
Thanks Jane
By: Maggie
Reviewed on: 31 Mar 2017
Jane helped us get a great deal! There was wine and chocolates waiting for us when we got there and they upgraded our room.
Recommended
Cruise review
By: Roxi
Reviewed on: 19 Apr 2017
Jane is easy to work with and made great suggestions. I would definitely work with her again. She was always ready to help with any plans related to the cruise, and always returned calls and texts quickly.
Recommended
Madrid
By: Mimi
Reviewed on: 02 Jun 2017
Jane was knowledgeable, professional, efficient, and always accessible to answer any questions. We had a wonderful trip.
Recommended
Alaskan Excursion
By: Stu
Reviewed on: 23 Jun 2017
very thorough and expedient and always there with the answer
Recommended
Excellent!
By: Lucita
Reviewed on: 16 Jul 2017
Jane is organized, knowledgeable, effective and easy to work with
Recommended
Fabulous Service
By: Steven
Reviewed on: 10 Aug 2017
Outstanding, very helpful and met all our needs . Great agent
Recommended
Virtuoso & Jane Rosenkrantz Do it again!
By: Andrew M.
Reviewed on: 24 Aug 2017
We have been traveling the world for over 30 years and have used many travel providers and agents. Jane Rosenkrantz and her family team of husband Harvey and son Ben provide unparalleled service and The Virtuoso Team and its benefits are like icing on the cake. Another amazing experience at a hand picked Virtuoso Hotel recommended by Jane. We were treated like royalty, upgraded to a view room and welcomed in style. We won't make another travel plan without Jane and Virtuoso. Keep us the good work all of you-it makes the difference between a break and a true luxury vacation!
Recommended
Nordic Visitor The Best of Iceland
By: Joe
Reviewed on: 20 Aug 2017
Jane was first rate, she was helpful in planning the trip. She was very helpful in rebooking our air reservations at the start of our trip. The very first leg of our trip cas cancelled due to aircraft equipment problems. Jane got us on a slightly later flight but we were still able to get on our connecting flight and arrive in time to start our tour on schedule
Recommended
Jane makes travel essy
By: Sonia the traveler
Reviewed on: 07 Sep 2017
Working with Jane is a true partnership. She listens to what we are looking for and then makes it happen in the most efficient way. If something happens on the road, as can happen when you are traveling, no matter where in the world, she is always there to make it right. We have never been disappointed. She finds the best guides, best hotels, and all at the best prices. Thank you Jane.
Recommended
Italy cruise
By: SteveA
Reviewed on: 19 Sep 2017
Jane planned the trip and picked the boat too; was perfect set of ports and time at both ends of trip. Jane is a perfectionist, looking to get it all to be special, and it was
Recommended
Great hotel advice
By: Joanne
Reviewed on: 24 Sep 2017
Jane suggested two boutique hotels, one in Quebec City and one in Montreal. Both had great locations.
Recommended
Great job
By: Lorenzo
Reviewed on: 13 Oct 2017
She was very knowledgeable in arranging all of our trip, including airfare, cruise and tours. She gets things done in a very efficient manner and is highly organized. We didn't encounter any problems along the way. She always prints out magazine articles that pertain to the trip that are interesting to read. I would highly recommend her to other people who love to travel.
Recommended
Vietnam
By: Ron
Reviewed on: 19 Oct 2017
Amazing. The best. Great service at super values.
Recommended
Argentina
By: Flying Bill
Reviewed on: 30 Oct 2017
She was the most patient person ever.
Recommended
Italy on pretty short notice
By: Johan B
Reviewed on: 16 Nov 2017
Jane was wonderful in every way. As usual I was planning a trip to Italy at the last minute (six weeks) and Jane arranged a great fare for my wife and me with a car, hotels and drivers when needed. She did it with grace and care, she checked on us and made sure everything was going well. I would recommend her highly without reservation. We are already planning to ask her to arrange our next trip.
Recommended
Great Advisor!
By: STRAND
Reviewed on: 19 Nov 2017
I have been using Jane for years for all my travel needs and she is great at what she does!She works hard,efficient,and dedicates her all to my questions and requests to make all my trips seamless!A+ service!
Recommended
Jane is the best!
By: Journeyswithsonia
Reviewed on: 22 Dec 2017
From beginning to end, Jane has it down. She helped us plan one of our most memorable adventures. She knew what to recommend. What we would love. What we would not. She made sure everything was perfect from the flights, transfers, hotels, guides etc etc. I won't ever go on another trip without her help.
Recommended
Thank You Jane
By: Nanny
Reviewed on: 26 Mar 2018
Very professional and supportive
Recommended
Africa is now in my soul
By: sai
Reviewed on: 29 Apr 2018
Jane prepared the perfect trip. She made it easy. She made it affordable. She made it comfortable. She made it perfect. This was one of the best trips we have had - and we have had a lot of trips! The flights were flawless. The lodges beautiful. The guides superb. I guess she can't take credit for the animals, but that was spectacular.
Recommended
Israel/Africa
By: Susan
Reviewed on: 29 Apr 2018
Careful, thorough, meticulous.
Recommended
around the world
By: Ruth
Reviewed on: 09 Jun 2018
Jane is a thorough and very detailed travel agent. You can be sure that whatever she books for you is done well and that you will have a smooth, easy trip. If there are bumps on the road she can always be contacted. We have used Jane's services for over ten years, and have always been happy with the results.
Recommended
Jane is always on top of every detail
By: Sai
Reviewed on: 03 Jun 2018
Unfortunately we had to cancel our trip. But Jane had arranged a wonderful itinerary. As soon as I notified her of our medical issues, she canceled our flights, notified everyone and started the process with our insurance, taking the pressure off of me to I could focus on the more immediate issues. And that is why I love working with Jane. She takes care of me as well as if my trip.
Recommended
Portland Celebration
By: Ed
Reviewed on: 03 Jun 2018
Always enjoyable and rewarding to work with Jane as she always tries to do and get the most for her clients
Recommended
Virtoso & JAne Rosenkrantz Do it Again
By: Andrew & Steve
Reviewed on: 14 Jun 2018
It is always a pleasure to work with Jane and her team. Our Copenhagen stay was flawless and it was as if the Hotel knew Jane and Cadence well. We were welcomed like family. Thanks again Jane for another great hotel pick and another wonderful travel experience with you and your team.
Recommended
Excellent & Efficient
By: Barry
Reviewed on: 10 Jun 2018
Jane was great to work with. She was very efficient and easy to work with. Everything went off for the trip without a hitch.
Recommended
Outstanding
By: Phil
Reviewed on: 18 Jul 2018
Thank you Jane and team. Every detail was worked out perfectly. Great suggestions and folliw up. Many thanks for helping to plan a wonderful holiday!
Recommended
huh
By: yaco
Reviewed on: 12 Aug 2018
I love working with her. She's terrific.
Recommended
wonderful trip
By: dig
Reviewed on: 29 Jul 2018
Jane as always is a pleasure to work with. Very detail oriented and most helpful. Great person to work with
Recommended
Another wonderful trip
By: sai
Reviewed on: 09 Aug 2018
Once again, Jane outdid herself. This trip was last minute, but she still managed to put it all together for us. Great guides. Interesting days filled with adventures. Jane always comes through!
Recommended
Great time
By: Levlo
Reviewed on: 11 Aug 2018
Jane helped to organize our trip to Pelican Hill and everything went perfectly. The credits for food and spa came in handy as well. That is something that I don't think the hotel offers if you make the reservations yourself. So its a nice bonus. We are going to be planning a trip with friends to Ireland and we will definitely have Jane involved.
Working with Jane Rosenkrantz, you will have access to:
- An experienced travel guide whom you can rely on before, during, and after the trip
- Exclusive luxury resorts and properties
- Once in a lifetime experiences
Explore with the Best
Virtuoso Advisors are constantly pushing the boundaries in unique travel experiences.
Alliance programs are unique tailored experiences exclusive to travelers working with Virtuoso Travel Advisors.
learn more
Ireland
United Kingdom
France
Italy
Spain
Sweden
Denmark
Croatia
Bhutan
Costa Rica
Honduras
Belize
Argentina
Brazil
Peru