Travel Specialties
Interests
Adventure
Beach & Sun
Family Travel
Honeymoons
Safari
Destinations
United States - All
Antigua And Barbuda
Bahamas
Barbados
Haiti
Selling Travel Since
2004
My Background
Hi,
I am Elaine Clapp and have been with World Travel for 15 years! I love to travel and I truly enjoy planning vacations for my clients. I have traveled to the Caribbean, Hawaii, drove across the US and loved Denmark! I love the Caribbean for the amazing crystal clear warm waters for snorkeling!! I enjoy cruising because you unpack once and you are set for your vacation!! I went on Safari in May 2018! Incredible experience!! Please contact me for your travel plans!!
Places I Have Traveled
Reviews and Recommendations for Elaine Clapp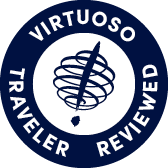 Virtuoso Verified Traveler
All reviews are from confirmed guests sharing exclusive insights
Sort reviews by
Recommended
Excellent Job
By: Joe
Reviewed on: 23 Nov 2013
Elaine dose an excellent job and I shall continue to use her for any future trips I plan!!
Recommended
Highly recommend
By: VIC
Reviewed on: 23 Nov 2013
Elaine has taken care of my travel arraignments for the past several years now and I will use her services again for my 2014 trip to Luxembourg and my stateside trip to Maryland also. She has always gotten me the best flights and connections. In 2011 I broke my ankle in Europe and Elaine changed out my return trip home with no problems and notified the airports to provide me with a wheelchair at each stop. I enjoy working with Elaine. VIC.
Recommended
Exceptional Job
By: Joe
Reviewed on: 24 Nov 2013
Very through! Hard to imagine someone else doing a better job.
Recommended
I would highly recommend Elaine. .
By: Not provided
Reviewed on: 24 Jul 2014
I book all Fred Chaney's travel plans though Elaine.  She is always so helpful and is always there when I have questions, concerns and need help.Thank you Elaine.
Recommended
Great Service
By: VIC
Reviewed on: 25 Aug 2014
Elaine has always given me great service for all of my international flights and domestic flights. I have another trip coming up and I will use Elaine again. Thank you. VIC.
Recommended
Very nice lady
By: VIC
Reviewed on: 14 Oct 2014
My experience with Elaine has always been good. That is the reason I keep coming back to her. My recent two trips was no different. On my last trip she called me back saying she had found me a lower rate auto rental and changed my reservation. I did not expect that. Thank you. VIC.
Recommended
Fantastic
By: mesaloaf@aol.com. Emily
Reviewed on: 08 Jan 2015
Elaine has been our travel advisor since Joyce left . I have been with World Travel since 1992 & Elaine has been wonderful she goes the extra mile & allways meets our needs . On a scale of 1 to 10 , and 10 being the best I give Elaine a 25!
Recommended
Outstanding vacation
By: Emily & Keith Geer
Reviewed on: 08 May 2015
Everything was wonderful as usual from the flights to the room to the island to the service! Elaine knows what we like and we appreciate her loyalty & professionalism.
Recommended
Outstanding personalize service with a smile
By: sherpa
Reviewed on: 01 Jun 2015
Elaine did an amazing job and went beyond the call of duty, she was on top of every detail so much so it was like the was there as my personal assistant on this trip. I would recommend Elaine and WTB to all my friends and family. She handles all my travel needs and I cant say enough about how amazing she is!!!
Recommended
Elaine has always given me good service.
By: VIC.
Reviewed on: 28 Aug 2015
My flight from LAX was changed to a smaller plane. I wound up in a middle seat in row 36. We arrived in Wash. DC 5:30 pm, 10 minutes past my connecting flight. I had to sit in the airport till 3 am and arrived in Harrisburg, PA 3:30 am. My luggage was lost and i had to take a taxi to my hotel. The hotel bus did not work that late. The next morning i called United about my luggage and was transferred to an agent in India. He insisted on getting a full history on me before he would process my request to have my luggage delivered to my hotel. It did not arrive till 11:30 pm. Fortunately, the return trip was OK and on time. VIC.
Recommended
Excellent service!
By: RSB2012
Reviewed on: 11 Dec 2015
The service provided by Elaine was wonderful. She was able to make the changes we needed in our plans that made our trip great. I will use her again in the near future.
Recommended
Finds answers to make ideas possbilities
By: Nancy24
Reviewed on: 10 Dec 2015
Elaine listens, hears our thoughts, and either with her own resources or her colleagues' has helped us plan wonderful vacations. We have been delighted and look forward to more vacations planned with Elaine.
Recommended
NYC New Year's Eve Ball Drop View Room
By: torresmark12@yahoo.com
Reviewed on: 07 Jan 2016
Elaine got me a bucket list experience with very short notice. My family and I truly appreciate it. She was very professional and friendly. There's no doubt who I would call again when services are needed. Elaine is great.
Recommended
Great Trip
By: Rick P
Reviewed on: 12 Jan 2016
Want to personally thank Elaine for a wonderful trip to Cancun. The trip went off without a hitch. We had a couple of changes that Elaine took care of without any issues. Again, thank you Elaine. Can't wait for our next booking!
Recommended
Outstanding friendly service
By: Emily54
Reviewed on: 17 Feb 2016
Elaine has booked all our trips for a while now, we have never been disappointed once. Everything about the Disney Cruise was perfect.I could never book vacations with anyone else. Elaine knows what we like, she hits the nail on the head every time.
Recommended
Very helpful!
By: DonS
Reviewed on: 28 May 2016
The trip was most enjoyable. We did some independent exploring before and after the Uniworld cruise from Lyon to Avignon. The cruise was excellent and we were most impressed with Uniworld and the SS Catherine. The rooms, service, food, wine and tours were all first rate and we would not hesitate to travel with them again. Thanks for your help in arranging this Elaine.
Recommended
Expert friendly service
By: Chrissy
Reviewed on: 31 May 2016
She did good job. Me not need any additional help. Bags of clothes reached destination without problem.
Recommended
Elaine's a rockstar!
By: Jimmy B.
Reviewed on: 06 Aug 2016
My wife and I came to Elaine with no small task: please book us a trip to Greece, on a budget, and we'd like to leave in two weeks. Oh, and we have no idea where we should go or stay. She never hesitated and set up one of the best trips we have ever been on. She was an absolute joy to work with and put up with my daily annoying emails and calls with a zeal. We will definitely be using Elaine in the future and I would recommend her to everyone I know.
Recommended
Great /service
By: Sibby
Reviewed on: 31 Jul 2016
Everything was very well done, we could not be more pleased, our travel agent did a wonderful job!!!! We loved the cruise. The only thing on the cruise was that I wish we did not have to get dressed up after 6:00 in the evening. If you were not dressed you could not eat anywhere except room service. It would be nice if they had a casual dinner for people we just want something easy.Sometimes you are a little tired from the day and it would be nice to not have to get all dressed up just to go eat. I also wish we had more time for a little shopping in Jerusalem. That is where I really wanted to bring things home from and we were only taken to one place in Bethlehem so you feel very pressured to buy from them and their prices were higher than in Jerusalem. I was very disappointed in that area. I did not get to purchase what I really wanted to take home. I think a little bit of time even 30 minutes in Jerusalem would have been sufficient.
Recommended
AMAZING SERVICE
By: Andrew
Reviewed on: 08 Sep 2016
I cannot say enough about the service we received from Elaine. She was an amazing resource of knowledge and went above and beyond to make sure we had a fabulous time. She booked our flights and hotels. We got fantastic rates and were very pleased with the included amenities from Virtuoso. Elaine also called each hotel before our arrival to prep the staff and see if any upgrades could be applied. I am happy to say we got an upgrade each place we went. I will be recommending Elaine to everyone I know that loves to travel. A+++
Recommended
Elaine and World Travel are the BEST!
By: Ted
Reviewed on: 23 Sep 2016
I have used World travel now for over a decade. Before that I booked my own trips online. But once I learned of the value a travel agent provides it was a no brainer to turn to World Travel. They have been in business for many years so I figured I they were doing something right. I met Elaine and fell in love with her personal service. She is knowledgeable, polite, funny, and charming. She makes my vacation planning a joy. I would recommend her to anyone and I have actually. They love her too! I will keep going back to Elaine and World Travel for all my travel needs.. Her recommendations to Virtuoso properties have never disappointed. I would always ask for those properties first wherever I go.
Recommended
Expert friendly service.
By: VIC.
Reviewed on: 07 Oct 2016
Everything on my last trip to Wash. DC airport went well. All flights were on time and i got my seating assignment like Elaine listed. Thank you. VIC.
Recommended
Friendly, detail-oriented partner in planning
By: Nancy92612
Reviewed on: 19 Nov 2016
Planning with Elaine is a consistent delight. She hears our needs and wants and then helps make it happen. Elaine is always speedy in her follow up and getting back to us with information, confirmations, and makes all easy and fun.
Recommended
UK adventure
By: Sarena
Reviewed on: 16 Jun 2017
A pleasure, as usual
Recommended
Elaine was great
By: Ricky P
Reviewed on: 20 Jul 2017
Easy and painless. She took care of everything without any issues
Recommended
Clubmed
By: Emmo
Reviewed on: 12 Aug 2017
It's all ways a pleasure,, she's fantastic!
Recommended
DCL and Disney world
By: Frank
Reviewed on: 23 Aug 2017
Excellent. We been with her 15 years
Recommended
Excellent Service!
By: Ann
Reviewed on: 04 Sep 2017
Elaine is fabulous to work with. She always provides excellent choices for all itineraries, and will accommodate any requests. I have worked with her on many of our trips and look forward to planning my next adventure with her. She is the best!!
Recommended
Vacation itinerary
By: Romanose
Reviewed on: 17 Sep 2017
I enjoyed working with Elaine. She was very helpful. She got us the best deal on flights.She told me the name of a travel insurance. Made sure that there was a wheelchair at the airports I stopped at. I will certainly work with her again.
Recommended
Elaine is the Best!!!!
By: Lorri and Dave
Reviewed on: 04 Dec 2017
Working with Elaine is excellent. She takes all the worries and concerns away about traveling. She really listens to what we want and she works with us to give us the best desireable trips. I know when I get the final package for our trip from Elaine that everything is set in place. Again, Elaine is the best!!!
Recommended
Elaine Clapp is the best
By: Picky
Reviewed on: 12 Jan 2018
She is simply the best. I never want to travel again without Elaine's guidance. Thank you so much for everything!!
Recommended
I love working with Elaine.
By: Barbara
Reviewed on: 20 Jan 2018
Working with Elaine is always a pleasure. She is so good and so prompt. I have worked with here for years now and hope to continue. She always return my calls and always finds a way to make it possible for my boss to travel where and when he needs to. She is always up beat and so pleasant to talk to. As an assistant to by boss, I can always depend on Elaine. She makes my job so much easier.
Recommended
We shared Elaine's contact info with other travelers
By: Jennsmom
Reviewed on: 02 Mar 2018
It is always a pleasure working with Elaine. Zero pretension, she hears our needs and wants, and is easy to plan our travels with. During our recent cruise fellow travelers asked me to share her contact information with them.
Recommended
Mediterranean Cruise
By: Ricky P
Reviewed on: 14 Jul 2018
Fabulous. Easy. Elaine took care of all our needs. No issues at all.
Recommended
Planning a family cruise to Alaska
By: Romanose
Reviewed on: 09 Aug 2018
Elaine was the best travel agent I have worked with. She was very helpful and very caring. She advised me when I asked whether I should take the train or bus. She said the train would be best. I took her advice and I am very pleased we did. The scenery was lovely and the train was a comfortable ride.
Recommended
Always a pleasure
By: Nancy
Reviewed on: 06 Sep 2018
Delightful. She follows up and is most helpful. Absolutely a positive review!
Recommended
Elaine is the best!
By: Bree
Reviewed on: 23 Sep 2018
Elaine is wonderful to work with. She is efficient, friendly, and knows exactly how to meet your travel needs. She was readily available and gladly helped us in changing our itinerary when we decided on a different travel destination. She truly made our honeymoon such an amazing experience for us!
Recommended
Fall trip
By: country girl
Reviewed on: 16 Oct 2018
This is not my first time working with Elaine and it is always a pleasure. I am confident that I am in good hands wherever I go. She will be my next trip planner!
Recommended
Honeymoon
By: Newlyweds
Reviewed on: 27 Oct 2018
Easy and informative
Recommended
Maui Vacation
By: Maui Bob
Reviewed on: 26 Oct 2018
Working with Elaine is a joy. I told her I wanted first class tickets and an ocean view room at the Fairmont. First class is not easy to book going LA to Kahalui. She got us first class seats and the room at the hotel had a great ocean view with breakfast was included.
Recommended
Jamaica
By: Emily
Reviewed on: 21 Oct 2018
Excellent, very aware of who we are & what we need
Recommended
Jamaica
By: Emily
Reviewed on: 03 Feb 2019
It is always a pleasure, she is personable, professional & very accomodating. I would definitely refer Elaine
Working with Elaine Clapp, you will have access to:
- An experienced travel guide whom you can rely on before, during, and after the trip
- Exclusive luxury resorts and properties
- Once in a lifetime experiences
Explore with the Best
Virtuoso Advisors are constantly pushing the boundaries in unique travel experiences.
Alliance programs are unique tailored experiences exclusive to travelers working with Virtuoso Travel Advisors.
learn more
United States - All
Antigua And Barbuda
Bahamas
Barbados
Haiti
Italy
Saint Barthélemy
Saint Lucia
Mexico
Saint Kitts And Nevis