Travel Specialties
Interests
Adventure
Food & Wine
Spa Vacations
Hotels
Ocean Cruising
Selling Travel Since
1993
My Background
With over 20 years of experience in the travel industry, I've been around the world (literally) and heading back again and again in search of the Best-of-the-Best!
Although I have spent a a very good deal of my career traveling to Europe and around North America, these days I'm concentrating on destinations much further afield. Southeast Asia is a true favorite of mine, but my heart is currently in South America - Argentina, Chile, Ecuador, Peru and most recently Brazil.
Luxury hotels offering a high level of service are a passion of mine, and I pride myself on being able to match just the right experience with my client's needs. Nothing but the Best-of-the-Best will do for my clients!
Are you looking to follow a well trodden route or go off the beaten path? Either way I'm here to offer my expertise to ensure you have an amazing travel experience to last in your memories for a lifetime!
2017 took me to London, Paris, Florence, Rome, Mexico, Baltics cruise, Puerto Rico, St. Barth, Vail ski area, Ariuba, Myanmar, Thailand and San Diego. 2018 is already off to a great start - Palm Springs, Brazil, Argentina, Slovenia, Croatia, Northern Italy and back to Mexico.
Where will I be next? Be sure to follow me on social media as Atelier Escapes on Facebook, and Instagram.
Places I Have Traveled
Reviews and Recommendations for Charles Wolfe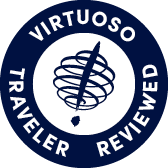 Virtuoso Verified Traveler
All reviews are from confirmed guests sharing exclusive insights
Sort reviews by
Recommended
Fantastic Agent
By: JJ
Reviewed on: 08 Feb 2014
Charles arranged our trip to Amsterdam and totally nailed it.  Based on our communications, Charles was able to intuit exactly what we wanted in our transportation, hotel and tour guide - all exceeded expectations.   We will would absolutely recommend Charles - he is delightful and professional.  Charles took the worry out of planning.
Recommended
Highly Recommend
By: Not provided
Reviewed on: 24 Mar 2014
Charles always finds me the best flights and a great place to stay. He makes complex work travel run very smoothly.
Recommended
Biking with Hurley Travel a Virtuoso Experience
By: Garden Girl
Reviewed on: 31 Mar 2014
Charles has been working hard to make every detail of our cycling trip an unforgettable experience. He suggested to arrive in San Francisco a few days before the start of our cycling trip and booked us into Cavallo Point, a luxury resort 10 minutes north of the Golden Gate Bridge, for spa and rest before our 25 -50 mile /day cycling trip with Backroads Tour.  He also suggested to stay a few extra days after cycling ends and booked  the Ritz. Because after all "it is your Birthday Garden Girl!" Charles has always maintained and planned our trips down to the minor details, which make such a big difference. His emailed itinerary's keep us on track from air, car rental, to hotel. My last birthday adventure was booked entirely by Charles at Hurley and that included our 4 young adults, a sunny place called South Beach with the pleasure of the Ritz Carlton. The daily Breakfast with our family was always the highlight of my day!
Recommended
Trip to France
By: BalsamPeople
Reviewed on: 09 May 2014
Just returned from a fabulous trip to Paris, Normandy, Brittany and the Loire Valley that Charles Wolfe planned. Fabulous, easy, fun trip...four of us took the trip of a life time and it was everything we hoped for: saw a ton of wonderful things, the accommodations, the moving around the country and the itinery were perfect....there is no way we could have done what we did with out someone who knew the sights and the country the way Charles does. C'est bon voyage!
Recommended
Great Service
By: Jana R
Reviewed on: 08 Aug 2014
I recently flew to Czech Republic. My flights with Lufthansa were wonderful, great service and no issues. Charles Wolfe has been assisting me with my flights for years and I really appreciate his assistance and great service!
Recommended
Iceland Encounter
By: TimboSlice
Reviewed on: 07 Aug 2015
Fantastic itinerary, lodging choices, and choice of guide, Other than horseback riding, enjoyed every single minute of trip!
Recommended
Expert and friendly service
By: Arlene Geoghegan
Reviewed on: 19 Aug 2015
Expert travel advisor, professional, efficient and friendly. Well informed and organised. First class attention to detail. Trip was first class. Much appreciated.
Recommended
The Peninsula Chicago and Charles Wolfe
By: Mike
Reviewed on: 03 Sep 2015
Both are excellent Great recommendation Great time Thanks Charles Mike and Heidi
Recommended
Individualized and well organized
By: Riviera9070/307
Reviewed on: 05 Nov 2015
Trip was well organized and wonderful experience. The cruise accommodations and staff were excellent and the food was very good. Some of the port calls could have been better organized; however, on the whole it was a very positive experience. The AK experience was very good. Exposure with Guardian Angel was very minimal, but the sub contracted guides and drivers hired by AK were exceptional in both Barcelona and in Rome. An A+ experience that far exceeded expectations. Overall, a great trip.
Recommended
The best 7 days spent in the Med!
By: Anne 23369
Reviewed on: 10 Nov 2015
Silver Sea always delivers a quality product, this time they surpassed their own record! In traveling from Rome I had the benefit of touring the City from through the eyes of a local resident who happened to be the father of a Foreign Exchange student who lived in my home while attending High School in Boca Raton. He mixed national pride with the need to express appreciation to me for the beneficial life experience. I was delighted with my stay at the Rose Garden Palace in Rome who arranged my transfer to the ship, all while bestowing an appreciation of my kindness to their local resident. I enjoyed 2 days to explore Italy, leaving reluctantly to spent a day exploring France (the quant villages were off season, uncrowded, temps in the high 50's to 60's, I was over the moon with a visit to "the Golden Goat" Restaurant & Spa (WOW!). The next day was Monte Carlo which was deserted (no tourists). Two days to visit in Spain round out the trip, and I was wishing I had chosen to sail home!
Recommended
Smart, resourceful, and attentive
By: Assistant in VT
Reviewed on: 08 Jan 2016
Charles was a great partner in planning our complicated, four city, US and Europe business and pleasure trip for exacting and indecisive travelers. Many thanks!
Recommended
Another Great Anniversary Trip
By: Ted
Reviewed on: 10 Feb 2016
This is the second anniversary trip that Charles has scheduled for us, and we could not be happier with his services. From tour companies, to hotels to air travel selections Charles has always provided us with top notch service. In particular on this trip there was an unforeseen problem that occurred at the very end of our trip that required an additional nights stay and rebooking of the airlines at the last minute. Charles made it all happen so our vacation felt as smooth as if we had planned it that way. Thanks again Charles!
Recommended
Always Excellent Recommendations
By: TravelingTed
Reviewed on: 12 Apr 2016
My wife and I recently took a trip through London, Dusseldorf, and Cologne. Charles provided us with excellent hotel recommendations in every city, and made sure that we got the most out of every stay. Would recommend his services for any of your luxury travels!
Recommended
Great Personal Service
By: Susan256
Reviewed on: 03 May 2016
We had a combination pleasure (Argentina) & business (Uruguay) trip with little time to plan the former. We had 6 days to 'see & experience' Mendoza & Buenos Aires. Charles did this for us via email & phone calls 'tweaking the itinerary' to our wishes & needs. No matter where he was or what questions or concerns we had, he responded in a timely manner. He listened, had a sense of humor and was always cheerful & courteous when we asked for changes. Only one incident occurred with the reservations at the Park Hyatt Mendoza (hotel said breakfast was not included). I contacted Charles and within an hour the hotel's 'error' had been corrected. Appreciated all the upgrades provided to us at the Faena Hotel in Buenos Aires & Charles' checking in with us via email to see if everything was OK. Plan to return to Argentina because of the quality of A&K itinerary & accommodations that Charles facilitated and coordinated for us. We enjoyed working with him.
Recommended
Always available to book ASAP
By: Lor1955
Reviewed on: 16 Dec 2016
Recently booked with Charles from Direct Travel to Cuba as a Cycling Backroads Trip. Attention to detail on this was a must. So I knew Charles and Direct Travel was the way to go!
Recommended
Personal Service
By: Judy
Reviewed on: 20 Dec 2016
I've worked with Charles Wolfe for several years and have been very pleased with the personal but professional service he has provided. I am a single woman who travels alone with some anxiety. Charles has listened kindly to my worries, made good suggestions and has handled all trip details promptly and efficiently. Ticketing, reservations, accommodations, supplements have all been without any problems and of the quality I requested.
Recommended
Extremely helpful!
By: Penlady
Reviewed on: 31 Dec 2016
Charles was extremely helpful with last minute delays and changes. He's the best to work with!
Recommended
Always on Top of It!
By: Ted
Reviewed on: 29 Jan 2017
Charles is an excellent advisor to work with. We had numerous changes that came up through our planning process that he handled with ease. During our trip he scheduled in a few surprised for us, which was quite fun. Would definitely recommend Charles for anyone that needs a travel guide!
Recommended
canyon ranch
By: lor
Reviewed on: 04 Mar 2017
Always a pleasure.. Great tips!
Recommended
Eau Palm
By: lor
Reviewed on: 20 Apr 2017
Always a pleasure; with a special treat waiting upon your arrival; arranged by Charles.
Recommended
Thank You Charles!
By: Lisa W
Reviewed on: 03 Apr 2017
Charles is the best! I love working with Charles. I always have a lot of questions and he is always so kind to answer them, no matter what the question is. We have a son with special needs, so flying with him is stressful, but Charles helps us get the seats we need to make it less stressful. And if we have a problem, I like knowing I can contact him for help. I love working with Charles for all our travel needs and will continue to do so!
Recommended
Recommend
By: AM
Reviewed on: 07 Jun 2017
I cannot say enough about his patience, professionalism, and travel knowledge. This is the third Europe trip Charles has planned with us and we would highly recommend him to others.
Recommended
A committed travel advisor
By: Marc S
Reviewed on: 15 Aug 2018
Charles was easy to work with. Responsive and looking out for your best interest. He offered great ideas on our itinerary and when my wife's bag was lost for 3 days by British Air, his team tried to help us put pressure on BA to get it to us. Great job Charles. He also did excellent work on a cruise we are planning in the future.
Recommended
Excellent service
By: Peter and Beth
Reviewed on: 17 Aug 2018
Easy to work with and prompt responses.
Recommended
Chile or Bust!
By: S&J
Reviewed on: 16 Nov 2018
Charles helped us plan another dream/bucket list trip. This one to Chiloe, Patagonia & crossing the Andes with a private guide. What convinced us to do the latter was a telephone conference he arranged with a knowledgeable colleague who gave us his own personal experience of how best to do it. The beautiful hotels, internal connections etc. were all arranged. He kept us informed with any & all changes throughout the planning. But then 20 days before departure my husband was hospitalized with a life threatening medical condition & after almost a year of planning, we had to cancel. We were devastated for many reasons. First of all, Charles' PERSONAL response was one of care & concern for us through phone calls & emails. His PROFESSIONAL response was reassurance about the cancellation. He & his office have taken care of everything regarding the insurance. It has been his optimism & support that gives us hope that there will be another trip. Not just this one, at this time.
Recommended
Great Trip to Israel and Jordan
By: Andrea
Reviewed on: 30 Jan 2019
Charles was very attentive and had lots of good ideas. He came up with some good solutions for an independent trip to Jordan through Abercrombie and Kent. I do wish that he had contacted us while we were on our trip to make sure all was going well. I'm not sure if this is A&K's fault or Charles', but I specifically requested that we stop at interesting spots on our drive from Amman to Wadi Rum. A&K did not organize any stops and it was only because I did some independent research that we ended up stopping at several fascinating spots that I would have hated to miss. They should have included this in our trip, especially for the price we were paying. Furthermore, they made us pay our own admission....a total of $12. Not a big deal, but kind of tacky that they just didn't cover it.
Recommended
Boca Raton
By: Margaret
Reviewed on: 31 Mar 2019
Great! Charles does a fabulous job and makes sure that all details are attended to.
Recommended
Hand Holding In Style
By: LA Opera
Reviewed on: 11 Apr 2019
Charles never disappoints....any time we plan a trip outside of the States, Charles is who we think of and who we go to. We usually approach him with a small request and he always gently encourages us to make the best use of our time and travel money; and he is always right. We asked for a trip to Florence to visit my father's grave at the American Cemetary which turned into a drive around tour , a private tour at the Academia and David's statue plus local sites and then the same type of service in Milan with a wonderful guide plus a driver. The two of us are not your adventurous , "devil may care" travelers so all of the meeting and driving and guiding was perfect for us. This trip we even had help getting to the right train from Florence to Milan including the bags being carried to the car for us. At the last minute we took the trip. not in the best of health so the extras turned out to not be extras but essentials. We were pampered and loved it. Thank you Charles.
Recommended
Best trip ever!
By: Mike and Erin G.
Reviewed on: 06 May 2019
Charles created a perfect family vacation to Greece. We had never traveled to Europe so there was a concern about us not knowing what to do. Charles had everything laid out so perfectly. We started with a history and food tours of Athens to understand the country. We had hikes through gorges, sunset sails in Santorini and bike rides into the white mountains of Crete. I dont know how it could have been better. Thanks to Charles and Dmitri for making it such a great trip. Already have our next trip to Scotland in the works with Charles.
Recommended
Viking
By: Beth
Reviewed on: 14 May 2019
Acually, this cruise was booked through Beth Skypeck at DT. She was on top of everything as usual.
Recommended
Greece & Malta
By: S&J
Reviewed on: 16 Jun 2019
We were fortunate to have Charles traveling with us on our recent holiday cruise in Greece and Malta. He planned our pre cruise visit in Athens & then our post cruise stay in Malta. As always the accommodations were chosen with care & the tours individually customized to our interests as well as the 2 land excursions from the ship. What was unfortunate, was that I had broken an ankle 10 days before our departure while visiting London. When it was determined that I could continue our journey albeit with a walking boot & crutches, I was in need of wheelchair assistance. Charles immediately facilitated the latter and made sure that all transport accommodated my limited mobility. We were very thankful for his personal attention and care in what was a difficult situation. Thank you, Charles!
Recommended
Europe for 3 generations
By: Meredith
Reviewed on: 19 Jun 2019
Charles did the most important thing from the start which was to LISTEN. Traveling with 3 generations for 12 days in 4 visited meant meeting many different types of wants and needs and Charles' fantastic planning ensures a great time for all.
Recommended
Cuba
By: Sarita
Reviewed on: 27 Jul 2019
It was amazing! Charles had every detail of the trip organized. From the transportation to our hotel. Our hotel and room was beautiful. Our daily sightseeing trips were well planned and my husband and I had a great time I will definitely be using Charles for all my trips and definitely recommending him to friends and family
Recommended
Scotlands
By: Michael
Reviewed on: 28 Sep 2019
Charles always does a great job for us leaving no stone unturned. I must admit one of our favorite parts of the trip was our great driver Gary. Always on time, knowledgable, witty in the Best Scottish way and a true gentleman. Charles does not go on the trip with you but you can feel he has touched every aspect. And on the rare occasion something is a little less than expected he is on it. Thanks again for a great and memorable adventure.
Recommended
Excellent advisor
By: Kathleen
Reviewed on: 02 Oct 2019
Excellent. We have worked with Charles many times and also recommended him to friends and family.
Recommended
Italy
By: John
Reviewed on: 20 Oct 2019
Charles set up our trip on relatively short notice and I have to say that everything went as planned and very efficiently. I will certainly use his services in the future.
Recommended
Mediterranean October 2019
By: Mike
Reviewed on: 31 Oct 2019
Fantastic. Knowledgeable. Timely. Made excellent arrangements. Got private tours and hotel upgrades. Best travel service ever. Helped us plan. Made alternate air itinerary. Dealt well with cruise line. We'll go with him again.
Recommended
Nails It Every Time
By: Lew
Reviewed on: 16 Nov 2019
Charles has an intuitive sense about his clients. We met him only once, but even before that time, he was able to understand our needs and preferences for travel. Each time, he totally nails it with regard to crafting a trip to perfectly fit our needs. Even when I was unsure about an item, I've learned to trust Charles because he is always right-on with his recommendations. I give Charles my highest recommendation as he will make sure that each trip is the trip of a lifetime.
Recommended
The Absolute Best Travel Advisor!
By: Emma Horn
Reviewed on: 26 Dec 2019
I just had an incredible experience with Charles Wolfe on our trip to Antarctica. I wanted some advice as to which month to go. Charles spent over 45 minutes on the phone with me discussing the pros and cons of each time frame. Based on his feedback, we chose to go at the end of November which is the beginning of the season on the 21 day Antarctic and Patagonia trip on the Seabourn Quest. He recommended that we choose the lowest floor in the center of the ship so that if the Drake's Passage crossing was difficult (which is known to happen regularly) we would experience less discomfort. We put our deposit down and a month later Charles informed us that the price had dropped by $1000 per person. He was able to change our reservation to reflect the new price. This happened two additional times and when all was said and done, our price was $6,600 lower. He also gifted us an amazing tour in Chile. I felt that I was in good hands and will use Charles as my advisor from now on.
Recommended
Great
By: CMC
Reviewed on: 11 Jan 2020
He is outstanding.
Recommended
Le Blanc Spa
By: Laura
Reviewed on: 30 Jan 2020
I cant thank you enough for planning the perfect getaway. I had my wish list items and you absolutely filled them all! The service was above what I expected - the spa was incredible - restaurants were great - the beaches were beautiful as well as the service on the beach. I will be calling soon to have you schedule my next getaway. Thank you Charles.
Recommended
Great New Zealand and Tahiti trip
By: Pat
Reviewed on: 23 Feb 2020
Charles was very helpful and responsive and put together a great trip that met all of our asks. It was a unique combination of locations, modes of travel and a mix of luxury and adventure. So it was not a typical vacation. Charles listened to our needs and tailored something unique for us.
Recommended
A great travel advisor
By: Penlady
Reviewed on: 26 Feb 2020
Charles is so knowledgable about various cruise lines and destinations. He is on top of all the details and works through any problems as quickly as possible. I met Charles on a cruise five years ago and have worked with him ever since.
Recommended
Charles Wolfe: Travel Agent Extraordinaire
By: Liv
Reviewed on: 08 Mar 2020
We have been working with Charles for years. He has helped us plan many trips of a lifetime and we will continue making extraordinary adventures happen thanks to his expertise. Charles always goes the extra mile in uncovering the best places and itineraries. He knows we love good food and helps us book tables well in advance. He is a delight and massively talented. Highest accolades.
Recommended
Have a magical day!
By: lor
Reviewed on: 11 Mar 2020
Our family of 3 generations now use Charles Wolfe for special intergenerational vacations. Charles keeps us all in mind with each need from booking flights to special hotel amenities and location, to all things surrounding the actual event.
Working with Charles Wolfe, you will have access to:
- An experienced travel guide whom you can rely on before, during, and after the trip
- Exclusive luxury resorts and properties
- Once in a lifetime experiences
Explore with the Best
Virtuoso Advisors are constantly pushing the boundaries in unique travel experiences.
Alliance programs are unique tailored experiences exclusive to travelers working with Virtuoso Travel Advisors.
learn more