Kelly Millington
CTA
Fairfield, CT United States
Travel Specialties
Interests
Hotels
Honeymoons
River Cruising
Safari
Food & Wine
Destinations
Italy
Greece
Saint Barthélemy
Ireland
Egypt
Selling Travel Since
2011
My Background
As an affiliate of Brownell Travel, a Virtuoso agency, I have preferred partnerships with some of the finest properties in the world including Ritz Carlton, Four Seasons, Rosewood, Belmond and Abercrombie and Kent to name a few . When booking hotels and resorts for my clients I deliver first class service, competitive rates and value-added amenities such as upgrades upon availability, breakfast and resort credits. I always VIP my clients prior to their arrival and this translates into a warm welcome, instant recognition and privileged access.
Places I Have Traveled
Reviews and Recommendations for Kelly Millington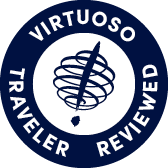 Virtuoso Verified Traveler
All reviews are from confirmed guests sharing exclusive insights
Sort reviews by
Recommended
Highly recommended
By: Moe
Reviewed on: 26 Jun 2014
Kelly is an exceptional travel advisor!  She is perceptive, intuitive, organized, efficient, and cheerful. She knows all of our likes and dislikes and makes recommendations based on our preferences.  She is always right and I trust her completely!  We NEVER travel anywhere without her assistance!  Here are  just a few of our most divine vacations, destinations that we would have never gone to without Kelly's recommendation: Le Toiny, St. Barth's,  Blackberry Farm, Tennessee.  I can't wait for her input on our African Safari that we will be planning soon!  
Recommended
Stairway to heaven
By: John (poet in process)
Reviewed on: 14 Aug 2014
Kelly made going to paradise so easy. It was as if I went to heaven without having to die. I told Kelly what, when and how and she made it happen.
Recommended
A Perfect Trip
By: EmAndP
Reviewed on: 18 Oct 2014
Kelly planned an extraordinary honeymoon trip to Italy for us. She expertly guided us through the planning process, listening to where we thought we wanted to go, exploring why, and then working with us to put together an itinerary that met and exceeded all of our goals. The trip we ended up with was not at all what we thought we wanted originally -- it was so, so much better. Kelly found two extraordinary hotels in the Italian countryside. One was more spectacular than the next, just our style, somehow within our budget, and nothing we ever would have been able to find on our own. The "Virtuoso" upgrades were fantastic additions everywhere we went. We've never worked with a travel agent before, and now can't imagine why not. We highly recommend Kelly.
Recommended
Fantastic Find!
By: SS
Reviewed on: 23 Feb 2015
Kelly did a beautiful job of putting a long weekend getaway together. Everything went off flawlessly!
Recommended
Kelly is great!
By: MomonMercer
Reviewed on: 23 Feb 2015
We have really enjoyed working with Kelly. She booked fantastic stays for us in San Francisco and Vancouver, with great attention to detail for our family of four. We especially appreciate her enthusiasm to get involved in the trip planning and make sure everyone in the family has great things to do. We'll definitely be booking through Kelly again! Amy
Recommended
Kelly saved our trip
By: Marc
Reviewed on: 24 Feb 2015
When a pending snow/wind storm caused our flight to be cancelled and our trip to be postponed by a day, Kelly jumped into action (on a Saturday afternoon) to get the hotel to push back our arrival date (without penalty) and get us placed on a priority wait list to extend the trip by the day we lost. She "assured" us that we would get off the wait list and get a room. Not only did we get a room, but due to Kelly, we got a great upgrade to an awesome suite and fabulous service from the hotel. Additionally, despite us having award miles flights, Kelly was offering alternative flight solutions to help us secure earlier and better flights. She stayed in contact with us thru our arrival to make sure that everything was going smoothly. Without her help, we might have just cancelled this short, 3 day, trip. Kelly not only helped save the trip, she helped make it a special getaway. Her efforts and results, exceeded our expectations!
Recommended
Went Above and Beyond!
By: PT67
Reviewed on: 01 Apr 2015
Kelly was amazing! She took care of things before they became "things." We were booked for a 1 Bedroom/1 Bath unit at a great price - we ended up with a 2 Bedroom/2 Bath unit at the same price. This additional bedroom/bath enabled our grandson to skip sleeping on the convertible sofa, which really made the vacation so much more enjoyable.
Recommended
Excellent
By: Patricia
Reviewed on: 03 Apr 2015
Excellent service and advice. Hotel was in a perfect location and we were upgraded to a beautiful suite
Recommended
Nice perks!
By: Kate
Reviewed on: 10 Apr 2015
I cannot thank Kelly enough for helping us organize our 5 days at the Ritz in San Juan! Our long-overdue vacation was immediately turned into the best vacation we could have dreamed of as soon as we walked through the doors. The perks she was able to secure (free breakfast! that lovely bottle of wine! late checkout!) made the entire stay even better than it would have been had we booked on our own. All in all it was such a fabulous week and Kelly's help was invaluable. We will certainly reach out again when we plan our next one.
Recommended
Expert friendly and thorough service
By: mapes
Reviewed on: 22 Apr 2015
Kelly was efficient and thorough in helping me plan my vacation with my children to unchartered territory, for me. She got me in touch w/ another family who'd travelled to my desired destination and I was able to ask even more questions. Kelly was thorough and always responded quickly and with an easy way about her that made me feel comfortable and confident in her ability to set me up right!
Recommended
Villa in Tuscany for 30th Anniversary
By: Doug
Reviewed on: 19 Jun 2015
We had a fabulous trip and it was mostly due to the planning and execution by Kelly. She was very hands on and directed us wisely without being overbearing. The best part was the villa which she had found and was a real bargain. It was better in person than the pictures indicated, though the pictures were fine. The bathrooms were large and modern, something you do not always see in Italy. The property owner came by every day to ensure all was well and helped w some dinner bookings. We would go back to this villa in a heartbeat. Kelly also arranged our wine tour which was fantastic and the guide chose a great lunch spot. She also recommended a lunch destination for our first full day and we had a great meal/wine/service. She also arranged a walking tour in Pienza which included a cheesemaking adventure which we all loved. Overall thethe trip was first class including her hand holding with me as a nervous driver, especially the rental car drop off in Rome. Kelly was a 12 out of 10.
Recommended
Fantastic advice and great choices
By: Katie&Tom
Reviewed on: 06 Jul 2015
We found Kelly by accident through an online search and we are so glad we did. She helped us choose a resort for our adults only getaway for my husband and me. We had a wonderful stay at the resort and saved money by booking with Kelly. We definitely will use Kelly again, that is a no brainier. She is a wealth of knowledge and very friendly and patient. Thank you Kelly!!!
Recommended
Perfect Trip
By: TD
Reviewed on: 19 Aug 2015
We needed a last minute family getaway and although I knew what we wanted I needed Kelly to help find the right combination of rooms and resort, not an easy feat considering our far flung family member's endlessly changing travel plans. Kelly was patient and unflappable despite our day to day changing plans and in the end we found the perfect solution. Thanks Kelly
Recommended
Perfect, as usual
By: Shari
Reviewed on: 07 Apr 2016
As usual, Kelly booked a perfect trip for our family - a week in the sunny Caribbean. Her recommended resort was a fantastic place to spend Spring Break! Booking private island-jumping flights and making restaurant reservations were all part of the wonderful service Kelly provides.
Recommended
Like a good friend!
By: kate12345
Reviewed on: 11 Apr 2016
We love working with Kelly! She is quick and candid in her responses, and always has a wonderful suggestion. Trip planning is efficient and always just what we wanted.
Recommended
The most AMAZING Honeymoon EVER!
By: C&B
Reviewed on: 15 Sep 2015
Kelly and I have always talked about planning vacations but have never pulled the trigger. Well, we got serious when it came time to plan my Honeymoon and that is when we realized that this was not going to be an ordinary trip. From day one, Kelly helped us plan our trip to Italy, putting up with us going back and forth on what we wanted to do and what we did not want to do. At the end of the day, we took her advice and we could not have been more thrilled that we did. We visited Positano for 6 nights, stayed at Punta Regina, enjoyed the beach, a private trip to Capri and more. Perfect start! We then traveled to Grosetto, where we stayed at L'Andana (the most amazing place EVER). We enjoyed the relaxing setting, the Tuscan breakfasts and vineyard visits. We then finished in Rome, staying at Hotel Eden (the service - WOW), and did a private tour of the Vatican. Can you see the trend of each place becoming more luxurious? We HIGHLY recommend Kelly, it was a DREAM come true!
Recommended
Fantastic Family Gathering!
By: SS
Reviewed on: 04 Sep 2015
Kelly helped our family create a memorable 50 th wedding anniversary gathering for my parents. All of the details were taken care of! We couldn't have been happier!
Recommended
Fabulous experience from beginning to end!!
By: Meg
Reviewed on: 23 Sep 2015
Worked with Kelly over the summer to plan a 10-day trip to Italy. She was terrific to work with...very knowledgeable and friendly! She gave us loads of ideas and advice. It turned out to be the trip of a lifetime!!! I'd absolutely recommend her ...and look forward to working with her for our next trip!!! Ciao!!
Recommended
Intimate secluded spectacular perfection!
By: GailQ
Reviewed on: 05 Oct 2015
Perivolas in Santorini is simply spectacular. The definition of luxury nestled on a cliff overlooking the Aehean Sea...its amphitheater design allows for 360 degree views of the Aegean coastline and Santorini cliffs. The service was unobtrusive but doting. The staff is extremely attentive your every want and need. Thank you Kelly Millington for planning our stay! It as perfect.
Recommended
Makes Life Easy!
By: SS
Reviewed on: 21 Feb 2016
Kelly makes our lives so easy! We select a property together and them she takes care of the rest. She deals with all of the details. All we have to do is relax and enjoy. Thank you, Kelly!
Recommended
Perfect, as always !
By: Marc in Westport
Reviewed on: 21 Feb 2016
The timely booking of our favorite South Beach hotel during winter break was great. Kelly's contact enabled us to get the room of our choice in a sold out hotel. The additional perks of a hotel credit and breakfast were much appreciated.
Recommended
Incredible service and attention to detail!!
By: dmpetrie8
Reviewed on: 29 Mar 2016
Kelly made this a special trip for us! The hotel recommendation was perfect! Location, quality, service were all top notch. Her help with travel arrangements made for an easy trip. And she stayed engaged during our entire trip to make sure things were running smoothly. She went the extra mile to help my son and I attend a special sporting event while in Milan as well. Kelly is a true professional that knows her stuff. I can't wait to work on the next adventure with her!!
Recommended
Takes the time to know your preferences
By: 71Caroline
Reviewed on: 03 Apr 2016
This is the first time we have used Kelly or Virtuoso. I was impressed with the time that Kelly took to get to know our preferences so that she could help us plan our vacation to Anguilla and for future vacations. Dining is such a part of our experience on vacation. Her recommendations for restaurants and her help in securing reservations were greatly appreciated. She had first hand knowledge of the hotel and the island and was able to help us choose worthwhile things to do while helping us avoid less than stellar activities. We are already using her as the travel agent for our next vacation.
Recommended
Planned Us a Wonderful Trip!
By: JennieV
Reviewed on: 17 Apr 2016
We just got back from a wonderful trip to Arizona. We loved the hotels and activities that Kelly planned for us. We stayed at the Enchantment in Sedona which was awesome! My husband and I loved it and our 3 young kids loved it! At Kelly's suggestion we did the Pink Jeep Broken Arrow Tour in Sedona. The views were spectacular. The kids loved off roading and going down some really big rocks in the jeep. Went to Grand Canyon and then finished up at the Scottsdale Princess. As Kelly predicted, our kids loved the pool at the Princess! Great waterslide and the property was really pretty. We loved our suite there. Great family vacation! Many thanks to Kelly for helping us to plan this great trip.
Recommended
Amazing as ALWAYS
By: Bill
Reviewed on: 25 Apr 2016
As always, Kelly was phenomenal in helping my wife and I plan a quick trip to Sandals Emerald Bay. We continue to love her service and expertise. Thank you Kelly
Recommended
Totally reliable and responsive
By: Recycled artist
Reviewed on: 01 Jun 2016
We travelled to Paris then Dresden. Kelly made hotel recommendations that were accurate and just what we wanted. She alerted the hotel management that we were arriving and they were quite welcoming. Kelly followed up during the trip to be sure we were comfortable and pleased. I love knowing that when I contact her, lI will get her response sometimes within minutes and always within 24 hours. I haven't used a travel agent for years and mostly do my own bookings. Kelly has made me rethink this!
Recommended
Fantastic vacation in Anguilla
By: HCL
Reviewed on: 04 Aug 2016
Kelly, planned the perfect trip for my parents, my husband and I. She took into account every detail, and admittedly, I'm pretty demanding. We wanted luxurious accommodations, good food, calm beach's, safe environment...and the list goes on. She took it all into account, and truly came up with the ideal vacation spot. Not to mention the flawless instructions of navigating a tiny-charter plane into a tiny island, numerous dinner reservations, etc., etc. Truly could not recommend her more. We will be booking all vacations with Kelly from now on. Thank you so much! Cannot say enough for your patience, detailed work, quick follow-up...and really, most importantly, planning a wonderful vacation with some special perks. Thank you Kelly. Talk to you again (hopefully soon!)
Recommended
A wonderful hotel in Rome
By: M.A.
Reviewed on: 05 Sep 2016
We stayed at the Grand Hotel de la Minerve in Rome, arranged through Kelly. We were upgraded to a really outstanding huge room. Our breakfast which was included in the package she arranged was on the roof with gorgeous views. She also arranged for one three course dinner which was also on the rooftop and was a delicious gourmet meal. I have booked four trips this year through Kelly and every one of them has been unique and outstanding and gone flawlessly. I have now recommended her to several friends who are planning trips. She's a real pleasure!
Recommended
Attention to Detail
By: TGCT
Reviewed on: 09 Sep 2016
Kelly, Recently planned a trip for our family to Sea Island , GA. She covered every detail of our trip, even stuff we did not speak about. It was one of the best family trip's we have ever had. Thank you Kelly !
Recommended
Excellent
By: CM
Reviewed on: 12 Sep 2016
Kelly was wonderful to work with - we had a great trip!
Recommended
Always Excellent Service!
By: Shari
Reviewed on: 26 Sep 2016
Kelly always knows exactly where to send us, whether it be a long weekend or a major trip, she always picks a special place!
Recommended
Excellent. All details covered.
By: PBL
Reviewed on: 05 Oct 2016
Kelly Millington planned our 10 year wedding anniversary for us and hit it out of the park. She was so organized from the moment we asked her suggestions on where to go. We had some restrictions she needed to work with and she came through with flying colors. She had thought it all through for us. I did not have to think about anything, she did it for us. The most perfect way to book a trip. The resort she sent us to was absolutely a 10 and we have been to many beautiful places. I would recommend her 100% and we will be calling her for our next vacation.
Recommended
the best trip ever!
By: Robin
Reviewed on: 01 Dec 2016
How do we begin to thank you for the truly amazing experience you planned for us? With three weeks in Peru and only the barest outline of where we wanted to go and what we like to do, you filled in the blanks and gave us the trip of a lifetime! Each day was a new adventure full of wonderful sights, people and experiences. The places we stayed were wonderful and the food in Peru was fabulous, but it was your people who put the trip over the top. The execution of the plan was flawless – everyone was prompt, knowledgeable, friendly and fun to be with. They took great care of us and eliminated all the usual stress of travel. You planned for us the perfect balance of "guided" time and independence; the hiking and biking days were perfectly suited to our age, ability and the altitude. We're telling everyone we know!
Recommended
Personalized and helpful!
By: Stacey
Reviewed on: 28 Dec 2016
Kelly is knowledgeable and personable. She helped us plan the perfect vacation for our large group of varying ages. We returned from our trip less than a week ago, and we have already contacted Kelly to help us plan our next trip!
Recommended
All Taken Care Of
By: Shari
Reviewed on: 03 Jan 2017
A wonderful trip, all taken care of by Kelly. All I had to do is show up at the airport.
Recommended
Barcelona trip
By: Busy traveller
Reviewed on: 12 Jan 2017
Kelly helped with our trip to Barcelona and San Sebastian. As always, she was very thorough and attentive. Gave us various options and advice and then promptly followed up with our replies. She is available for as much or as little oversight as we'd like. While away she contacted us just to be sure we were content. I've just recommended her to another couple who I believe are planning to use her for a trip. This is the fourth recommendation I've made and all have been pleased.
Recommended
J.K. Place Roma
By: hollandhanes@gmail.com
Reviewed on: 24 Feb 2017
Kelly is a delight to work with. Not only is she extremely knowledgeable of every destination I've inquired about but she is prompt to reply to my typically last minute requests! She really understands what type of travel experiences I personally enjoy and always recommends the best hotels and destination neighborhoods.
Recommended
Jamaica
By: Sarah
Reviewed on: 12 Apr 2017
Always amazing! So helpful and easy to work with goes out of her way to help in any way that she can! Highly recommended!
Recommended
Kelly is great!
By: Jessica
Reviewed on: 29 Mar 2017
This was our first booking with Kelly. She was great! Very thorough and helpful. We loved the resort she recommended and our vacation went off without a hitch.
Recommended
Perfect Getaway for the Family
By: Shari
Reviewed on: 02 Apr 2017
As usual, Kelly helped us pick a perfect spot for our family vacation! Everything was seamless!
Recommended
Spain Trip
By: Holland
Reviewed on: 08 Apr 2017
Per usual, Kelly knows her stuff and easily planned another last minute trip for us!
Recommended
Cuba Trip
By: Tricky Traveler
Reviewed on: 07 Jun 2017
Kelly was very professional, and a pleasure to work with! She made sure we were completely taken care of, saw and experienced everything we were interested in, and had the best possible experience in a challenging setting. We highly recommend working with Kelly!
Recommended
Review of travel representative
By: Jingles
Reviewed on: 01 Jul 2017
Absolutely a joy to deal with. Did a marvelous job with cabin selection and ancillary services such as unlimited beverage packages and specialty dining opportunities.
Recommended
Trip of a Lifetime
By: Shari
Reviewed on: 23 Jul 2017
Kelly put together a "trip of a lifetime" for us. It had been a long time dream to spend 2 weeks on the Amalfi Coast. She exceeded our expectations by putting together an exceptional vacation -- everything from seamless transfers to idyllic hotels; amazing drivers and guides and wonderful meals. It all ran so smoothly. Nothing to distract us from the stunning views and gorgeous coastline! Thank you Kelly for making our dream come true!
Recommended
Glorious Trip
By: Marlene
Reviewed on: 31 Jul 2017
A pleasure to work with. She is a top notch professional. Kelly listened and fulfilled all of our requests perfectly.
Recommended
Old Edwards Inn &'Spa
By: Maureen
Reviewed on: 15 Aug 2017
Kelly is the best! We never book a trip without her guidance and insight. She knows all of our preferences and recommends the appropriate resorts and accommodations. She is efficient, organized and a true delight to work with! We will be with her forever!
Recommended
Anguilla 50th
By: Buffy
Reviewed on: 21 Aug 2017
Kelly is ALWAYS a delight and pleasure to work with, never missing a detail or a suggestion of where to go and what to do wherever we may be going. She's the greatest!!!!
Recommended
Best Planned Trip Ever
By: Mellis
Reviewed on: 24 Oct 2017
Kelly is excellent to work with. She follows through and asks all the right questions. She's very interested in getting every detail right!
Recommended
Responsive
By: Traveler
Reviewed on: 04 Oct 2017
She promptly answered all questions and was very helpful selecting hotel
Recommended
Amazing experience!
By: JR
Reviewed on: 27 Oct 2017
Kelly was timely, professional and extremely organized. She recommended the most beautiful hotels, experienced tour guides and delicious restaurants. She made the planning process seamless and very simple. We would love to work with her again in the future!
Recommended
Kelly Millington
By: bgdaws
Reviewed on: 26 Oct 2017
Excellent. Helpful and felt she understood what we were looking for in out trip experience.
Recommended
Kelly is the best!
By: Chris
Reviewed on: 05 Nov 2017
I have worked with Kelly on a number of trips and it is always easy and pleasant. She provides great suggestions and makes sure your vacation goes smoothly, and you come home happy!
Recommended
Committed
By: PT
Reviewed on: 26 Nov 2017
In all facets of our trip Kelly was totally committed to ours being an exceptional experience, which it was.
Recommended
Review
By: JP
Reviewed on: 07 Dec 2017
Very professional and extremely worthwhile.
Recommended
Luxury All - Inclusive Riviera Maya
By: Shari
Reviewed on: 02 Jan 2018
When our original holiday vacation plans were ruined by hurricanes, our travel advisor, Kelly Millington called us and said, "Do you trust me"? of course, the answer was yes... she booked us into a fabulous all-inclusive resort in Riviera Maya that was very luxurious. She wisely recommended to stay in the adults-only section. Kelly has the best taste in vacations - of course we trust her!
Recommended
Vacation
By: Beth
Reviewed on: 25 Mar 2018
Fabulous, she gets it done every single time! Her attention to detail and professionalism is why I am a repeat customer. Will not book a trip without her!
Recommended
Best ever!
By: Shari
Reviewed on: 31 Mar 2018
As usual, Kelly made sure that our trip to Parrot Cay was seamless. She also helped us choose the perfect room for our family - two full bathrooms and a sliding door to separate our (older) children's sleeping area from our own. And... right on the beach!
Recommended
Portugal and Spain
By: Stacey
Reviewed on: 06 May 2018
Kelly's expertise made our trip to Portugal and Spain, from planning through traveling, fabulous!! I was overwhelmed trying to plan our trip and contacted Kelly. After discussing our needs and desires, Kelly quickly and competently suggested destinations, hotels and experiences tailored to our family. Her hotel choices allowed us to maximize our experience in each city that we visited, from the old world charm of our Lisbon hotel, to the modern luxury of our Barcelona hotel, and the breathtaking views of our Costa Brava hotel. The tours Kelly arranged tremendously enhanced our understanding and enjoyment of each city that we visited. I could not have planned this trip without Kelly!!
Recommended
Porto
By: Larry
Reviewed on: 14 May 2018
She was great--responsive and knew what we were looking for.
Recommended
Time away from it all
By: TravelLVR
Reviewed on: 04 Jun 2018
My husband and I were looking to spend a few days away from it all and really wanted a boutique feel. Kelly really delivered. The Goldeneye resort was everything we could ask for. Amazing service, warm people and a perfect escape. The pick up at the airport was easy and having breakfast included was a great plus! Kelly even set up a celebratory bottle of champagne in the room for our anniversary. The only negative was that we had to leave!
Recommended
Kelly's the best!
By: Sarah
Reviewed on: 29 Jun 2018
Fantastic. She thought of everything. Clearly was an expert on the region/country and knew what we could handle and would most enjoy during our allotted time. She was also terrific "on the fly" troubleshooting issues as they presented. She is the best!
Recommended
Always a wonderful experience when traveling through Kelly
By: K
Reviewed on: 09 Jul 2018
Kelly is super knowledgeable about the destinations she recommends for her clients. Not only were the hotels she confirmed for us amazing, the small touches such as welcome amenities to complimentary champagne afternoon tea were such a welcomed touch that we would not have received if we booked through another channel. We've booked with her before & will definitely book through her again. Hats off Kelly, job well done as always!
Recommended
Trip to Italy
By: Pamela
Reviewed on: 03 Aug 2018
Kelly was instrumental in making our family's first trip to Italy a wonderful experience. Traveling with twin four year olds is a challenge but Kelly made the trip so relaxing and enjoyable by arranging private transfers and tour guides. She was also there to answer all of my questions even if I had previously answered them! I would highly recommend Kelly to use her services for future travel as I know I will.
Recommended
Seamless Travel
By: Shari
Reviewed on: 23 Aug 2018
Kelly has done it again - she created a magic vacation for our family in Croatia. The entire 11 day trip was seamless - there were literally no problems. We were picked up, whisked to our next destination, guides were waiting, hotels were accommodating. Perfection! BTW - Croatia was fantastic!
Recommended
Kelly
By: BFAM
Reviewed on: 13 Sep 2018
We absolutely love Kelly. She is fantastic, knowledgeable and responds to every request and question in a timely fashion. She has gotten to know each member of our family and anticipates our needs before we realize we need them. I plan every single trip with her big or small. She always checks in before, during and after each trip. She is a doll and a pleasure to work with.
Recommended
Joy! Joy! Joy!
By: Maureen
Reviewed on: 04 Oct 2018
Kelly's passion for travel is clearly her life purpose! Her real job is sprinkling joy! Kelly know us so well because she plans all of our travel, always! She planned our recent trip to London & Ireland. She guided us through ever detail; daily itinerary, accommodations, tours & dining! It was spectacular! When we checked into the Dorchester in London, we were upgraded to an unbelievable suite! Adare Manor in Adare, Ireland! All I can say is OMG! We were upgraded to the Lady Caroline Suite! We have stayed at magnifent 5 star hotels but this was most luxurious suite ever! Astounding! We were treated like royalty! Sheens Falls, Kenmare, upgraded to the Presidential Suite, a view of the bridge & Falls! Need I say more? Drivers, tour guides & meals were perfectly orchestrated and amazing! Complimentary breakfasts, high teas & dinners at every stop! We are so grateful to Kelly for sprinkling her magic & joy throughout every moment of our vacation!
Recommended
Our Italy vacation
By: Mike
Reviewed on: 26 Sep 2018
All I can say is our vacation was perfect in every way start to finish. Kelly was great to work with. And made it easy for inexperienced traveler to have the time of our life's
Recommended
Kelly
By: planning our next vaca
Reviewed on: 08 Oct 2018
Kelly works to make things happen, be it from last minute vacation changes to doing everything possible to get adjoining rooms. I have realized that with all the ways to book your own trip, having someone to help with every little detail is priceless.
Recommended
Mexico Trip
By: Warren
Reviewed on: 09 Nov 2018
Kelly was great, as always, in helping us plan a great trip to Mexico with another couple. I would highly recommend Kelly to help with any travel planning!
Recommended
Fantastic!
By: Shari
Reviewed on: 17 Nov 2018
I always feel as if Kelly "has my back". When I informed her of a minor issue with a hotel, she jumped in to action to rectify it for me. She also led me to an intimate, semi-private tour group that I was not aware of on my own.
Recommended
Outstanding trip
By: Travelers
Reviewed on: 02 Dec 2018
Kelly was terrific and planned an outstanding trip for us with great advice.
Recommended
Excellent Travel Advisor
By: JD
Reviewed on: 02 Dec 2018
Excellent - she listened carefully and understood exactly what we were looking for in our family vacation -- while juggling my son's overseas class schedule. The result was a terrific itinerary that allowed for a wonderful family vacation in Barcelona - everyone (3 teens and parents) loved every event and tour she planned.
Recommended
Best Travel Advisor Ever!
By: Nicole Bonn
Reviewed on: 03 Jan 2019
We love Kelly so much. She is wonderful to work with. She always checks in with us before, during and after our trips. She knows our family's needs inside and out. She answers every request no matter how outlandish and try's her best to accommodate us. We have never been disappointed on any trip she has sent us on. Doesn't matter how big or how small the budget is. She treats us the same. Only the highest regards for this classy lady!
Recommended
Love Kelly
By: Nicole
Reviewed on: 07 Feb 2019
Always a pleasure. Never an inconvenience
Recommended
Wonderful getaway
By: KTnTom
Reviewed on: 13 Feb 2019
Kelly is amazing!! She is thorough and accommodating.
Recommended
Couples Getaway
By: SusieB
Reviewed on: 18 Feb 2019
She knew what I wanted when I didn't even know it existed!! Stellar recommendation for a secluded retreat where service is at its best!!! Having never had a plunge pool I was naive to its healing qualities. Kelly knew. Now this momma is rejuvenated and ready to take on the world again!
Recommended
Grand Cayman
By: Larry
Reviewed on: 22 Feb 2019
Fine. She was very helpful.
Recommended
Great help!
By: Happy client!
Reviewed on: 23 Mar 2019
Kelly was great - always super responsive, upbeat, creative in finding things to inspire and support us. Love working with Kelly!
Recommended
Kelly makes everything easy!
By: Jonathan
Reviewed on: 31 Mar 2019
We met Kelly on vacation. She is a wonderful person and now our exclusive travel agent. We have used her extensively to plan small to large vacations in the U.S. and abroad. She has a remarkable attention to detail and each vacation has been wonderful. And when things went wrong, as they inevitably do from time to time, we had felt like we had a true advocate! We have recommended Kelly to several of our friends, partners and colleagues. All with rave reviews. She is our first call when we start the planning process and our last call to tell her how things went. We are confident that she'll continue to be so. Best regards, J.
Recommended
Thumbs up
By: Maute Family
Reviewed on: 31 Mar 2019
Kelly was easy and great to work with. She always responded in a timely manner and had great recommendations.
Recommended
kelly review
By: Brian
Reviewed on: 24 Apr 2019
She was amazing! Very helpful throughout the process and responsive - by far the best travel agent I have ever worked with
Recommended
Great first impression
By: Emo
Reviewed on: 29 Apr 2019
Kelly is the 3rd or 4th travel agent I've worked with. I asked Kelly to help me finalize the details of our trip to Dorado Beach in Puerto Rico. She was very helpful, informed, responsive, and pleasant. She is absolutely a "cut above" . Many thanks.
Recommended
Awesome Greek Adventure
By: Momasaurus
Reviewed on: 19 Jun 2019
Kelly was tremendous! We had several last minute changes which she took care of with ease and efficiently!!
Recommended
A perfect trip!
By: Pam
Reviewed on: 08 Jul 2019
Working with Kelly was an absolute delight. We'd wanted to take our family of 7 to Italy for years, but I was intimidated by all the details and logistics to plan it myself. From start to finish, Kelly made planning this trip so easy and enjoyable: she found the perfect villa for our group, helped prioritize my wishlist for how to spend our time there, and then found the drivers, guides, cooks, cars, and day trips to make our time there the perfect combination of relaxing and stimulating. Kelly is attentive, a great listener, creative, fun, and such a professional. I cannot wait to work with her again on another adventure!
Recommended
Best. Honeymoon. Ever.
By: The Hendersons
Reviewed on: 25 Jul 2019
Kelly was amazing to work with! I cannot express this enough. She knew exactly the type of trip my new husband and I were looking for and boy, did she deliver! Our honeymoon was everything I had hoped for and more. Every single detail was planned out, so what normally would've been a hectic trip with traveling so frequently throughout Italy, ended up being a breeze. We experienced Italy like I have never before...the hotels were exquisite, the service impeccable, the food delicious! Every tour guide and transfer driver was polite, knowledgeable, and accommodating. Kelly frequently communicated with us throughout the trip, which further exemplified her dedication to ensuring our honeymoon was nothing less than perfect. I would definitely recommend Kelly in the future to friends and family looking for an unforgettable, stress-free vacation :) Thank you!
Recommended
Kelly
By: Nicole Bonn
Reviewed on: 21 Jul 2019
Kelly is the best! She always makes sure we are happy and comfortable and never have to worry about anything.
Recommended
Fairmont Southampton - Bermuda
By: Sam
Reviewed on: 03 Aug 2019
Kelly was extremely helpful in helpful my husband and I book our babymoon to Bermuda in July. She was very knowledgable about the resort and amenities, but more importantly, she knows the island! We will definitely use Kelly again!
Recommended
Three days in Florence Italy
By: Gloria and Harry
Reviewed on: 11 Aug 2019
My husband and I spent three glorious days in Florence, Kelly Millington was absolutely outstanding with all her knowledge in hotels, restaurants and tours. She made our trip so enjoyable and the new app AXUS was so convenient, it was great having everything at our fingertips. I would recommend Kelly Millington to anyone who wanted to travel in the future.
Recommended
Trip to London/ Paris
By: lchessare4@gmail.com
Reviewed on: 12 Aug 2019
Very professional, good suggestions and tips.
Recommended
Rome Cavalleri
By: mary ann
Reviewed on: 01 Sep 2019
Kelly is a very responsive agent and listens well. She gets back to me very promptly and follows through with all suggestions we make. We always use Kelly when not proceeding on our own.
Recommended
Ultra-responsive
By: JD
Reviewed on: 01 Sep 2019
On a recent family vacation, my husband had an unfortunate biking accident. While I sat frustrated in a foreign hospital trying to best navigate his health care, Kelly stepped in and was there above anyone else to help me navigate the best course of action for our family - and she was there whenever I needed help, despite the time difference. She also checked in again as soon as we arrived home and helped me navigate the travel insurance process. Not the most fun part of travel advising I'm sure, but she went above and beyond and we were very grateful for her guidance!
Recommended
Review
By: A
Reviewed on: 27 Aug 2019
We enjoyed working with Kelly. Kelly was informative and thorough!
Recommended
Always the Best
By: Shari
Reviewed on: 31 Aug 2019
As usual, Kelly delivered what she promised - a beautiful, easy beach vacation ! Seamless travel !
Recommended
British isles
By: George
Reviewed on: 14 Sep 2019
She was a real pleasure to work with. Kelly is very knowledgeable and responsive.
Working with Kelly Millington, you will have access to:
- An experienced travel guide whom you can rely on before, during, and after the trip
- Exclusive luxury resorts and properties
- Once in a lifetime experiences
Explore with the Best
Virtuoso Advisors are constantly pushing the boundaries in unique travel experiences.
Alliance programs are unique tailored experiences exclusive to travelers working with Virtuoso Travel Advisors.
learn more
Italy
Greece
Saint Barthélemy
Ireland
Egypt
Turks And Caicos Islands
France
Kenya
Botswana
South Africa
United States - Alaska
United States - Hawaii
Norway
Iceland
United Kingdom