Travel Specialties
Interests
Adventure
Food & Wine
Safari
Independent Tours
Family Travel
Destinations
Peru
France
India
Italy
South Africa
Selling Travel Since
2012
My Background
After spending my honeymoon in Europe, I realized there was more to the world than just the East Coast. As my passion of for cooking and wine grew, my desire to explore new cultures and destinations expanded as well. I had been working in the construction industry for over fifteen years and it was time for a life change. An opportunity arose to switch professions and begin a career in the travel industry, I jumped, and haven't looked back.
Places I Have Traveled
Reviews and Recommendations for David Mellon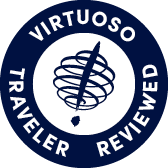 Virtuoso Verified Traveler
All reviews are from confirmed guests sharing exclusive insights
Sort reviews by
Recommended
Great Job!
By: Jen
Reviewed on: 26 Nov 2013
David was very thorough with air arrangements, hotels, tours, and all details of planning our trip.
Recommended
Great job !!
By: Joseph8
Reviewed on: 25 Nov 2013
I want to thank David for his work. He put our trip to Aruba together perfectly. All of the arragements went exactly as he said and planned. I would recommend Him to anybody I know. Thanks Dave JY
Not Recommended
help vacation plan
By: paris34
Reviewed on: 26 Feb 2014
He did good job 
Recommended
hifhly recommend
By: Philly
Reviewed on: 19 May 2014
Gave us all the information we needed in a very timely and pleasant fashion.  Told us everything we needed to know even when we asked for additional options.  Got us important (to us) upgrades and on board credits.  Would definitely and have recommended him.
Recommended
By: edc1945
Reviewed on: 17 May 2014
David was informative, attentive and prompt to reply to our questions. He was a pleasure to work with and we will book future trips through him.
Recommended
Highly Recommended
By: LW
Reviewed on: 22 Jul 2014
Dave did a fantastic job in planning our recent vacation to London!  I highly recommend him.  It was an excellent trip because of him.  He was very knowledgeable and had wonderful suggestions.  I cannot wait to plan my next vacation.  Thank you!
Recommended
travel planning
By: rockfire
Reviewed on: 02 Jul 2014
he did great job with my travel plans 
Recommended
Great & Prompt Service
By: MTitan73
Reviewed on: 19 Aug 2014
Dave was exactly what we needed to plan the perfect honeymoon. We came in with a few ideas on places we'd like to go and he suggested a few others for us to look at. Once we decided on Costa Rica, Dave did everything in his power to make sure we got exactly the trip we wanted, helped plan and research excursions, figure out flights, and made the whole experience easy and great. He was very prompt returning calls and answering questions. Great job and thanks!
Recommended
Perfect Planning
By: JennyPenny
Reviewed on: 29 Sep 2014
David was very thorough, providing information of flights, hotels, touring options in addition to providing detailed information on Viking River Cruises. He gave me options of hotels at various price points which I appreciated. He made all of our reservations and followed up by checking us in to flights and hotels and made sure to give us all of the appropriate contact information. I was very satisfied and would recommend David to other travelers.
Recommended
GREAT SERVICE
By: Nick
Reviewed on: 10 Oct 2014
Dave did a great job helping us find a honeymoon destination within our budget while offering multiple options. The service and communication throughout the process was good. When our trip was interrupted mid trip due to a hurricane Dave worked quickly to find us a new and equal destination while making sure that we did not lose any time. I look forward to our next trip with Gateway.
Not Recommended
Not worth the extra cost
By: Happy Cruiser
Reviewed on: 10 Oct 2014
My friend and I booked a cruise through Gateway Travel Agency. I do not feel that using the travel agency was worth the extra money. After to speaking with other people on the cruise I discovered that we paid more than $200 more than others who booked online. Agent provided a onboard credit of $100 less than what was originally proposed. According to agent promotion may have expired by the time we booked. Hard to believe the agency couldn't have eaten a $100 credit. Agent used the usual scare tactics to get us to book "Pricing may increase if you don't book soon". Agent gave us the information we needed on cruising and answered our questions but when talking with another travel agent she was much more willing to give us tips on cruising, advice on excursions and a lot more advice, our agent simply told us the facts, don't even know if he has even been on a cruise. Next time will save the money and book it myself and just go online for advice and tips from experienced passengers.
Recommended
Exceptionally Friendly Service
By: Kim
Reviewed on: 04 May 2015
This cruise, even though the longest I have taken, was really relaxing, entertaining and informative. It started with a few problems, which were not something caused by anyone - just circumstances not under our control. All of the staff on the cruise line was really great. They were very helpful and extremely friendly. When there was a problem with an excursion - they compensated us for the problem - much to our surprise.. My cabin was really nice and the shows were very entertaining. The lectures on the Panama Canal were very informative and Dr. Dave was always ready to talk to you anywhere on the ship. Will most likely take another cruise in the near future. Many thanks to Dave Mellon for all of his help - especially on the day we were leaving and had airline problems - it was a Saturday but he went over and beyond by helping us to get another flight out of Philadelphia. Our sincerest appreciation for his dedication.
Recommended
Great choices
By: Creighton
Reviewed on: 19 Jun 2015
The greatest trip of my life. David picked all the right p,aces to stay, to see, to eat and the vendors to get us there. He gets a 10 out of 10 from ne!
Recommended
Easy Peasy
By: Dan
Reviewed on: 02 Jul 2015
When planning a wedding - you should look forward to your honeymoon. Thanks to Dave, we did. Our wedding planning was stressful, the one thing that wasn't was honeymoon planning. Dave was great. He took care of everything and worked with us to find the best price possible for us. It was refreshing working with someone who didn't hear wedding or honeymoon and inflate prices! When traveling again, we plan on using him again and again.
Recommended
Great Service!
By: Midchester
Reviewed on: 07 Jul 2015
Dave was very accommodating to our schedules and budget needs. He was very professional and made sure to check in with us as our date was approaching. We were able to receive knowledgeable information about the area and hotels for planning. The portal and documents ahead of time provided ease upon arrival and for all of our excursions. Overall we would recommend Dave's services to family and friends!
Recommended
Excellant
By: d
Reviewed on: 11 Jul 2015
Dave was great. He planned an excellent trip. I would certainly recommend him to others
Recommended
Knowledgable, friendly, and organized!
By: Melody
Reviewed on: 05 Jul 2015
Working with David to plan my honeymoon was a pleasure. As my husband and I are both busy professionals, we relied extensively on David and his team to coordinate our four-week trip. David was very knowledgable and organized, and was also flexible enough to accommodate specific requests that we had. I would highly recommend him as a travel advisor and planner!
Recommended
Califrnia Dreaming
By: PAS
Reviewed on: 07 Jul 2015
Loved the trip...it was awesome...lets connect after i get caught up at work, thanks
Recommended
Trip to Barcelo Maya Palace, Mexico
By: Morito Margarita
Reviewed on: 05 Jan 2016
Excellent Service at the hotel, Excellent Food, Excellent Hotel Room, Nice and friendly hotel staff people, Excellent excursions, Excellent destination for families with children! We had a relaxing and sunny family Holidays! Thank you Dave!
Recommended
Expert service
By: Joe
Reviewed on: 08 Jul 2016
David was very friendly and attentive. He walked me through the process and returned all calls promptly. He made some great suggestions and helped me plan a fun itinerary. I highly recommend David's services as I will use him to help plan for my next vacation .
Recommended
Too if the line
By: Sunny
Reviewed on: 25 Sep 2017
Couldn't be better... responsive, committed to giving you his best, knowledgeable and helpful. Can't get better then that!
Recommended
France-Puglia
By: T&S
Reviewed on: 04 Dec 2017
Excellent to work with with many helpful suggestions on travel arrangements and tours, very knowledgeable and helpful
Recommended
My Review
By: Eric
Reviewed on: 21 Dec 2017
Excellent---A real pleasure to deal with
Recommended
Great Sonoma trip!!
By: CJ
Reviewed on: 26 Aug 2016
had a fantastic time in Sonoma! I let Dave know we aren't the bed and breakfast or snooty place type and he set us up with a clean/comfortable/friendly hotel to stay in downtown. Easy walking distance to shops! I also let him know we are active and he set us up with a "Bike and Sip" wine tour that was really enjoyable. He found us direct flights and just overall a smooth and wonderful trip, thanks Dave! P.S. Dave also connected us with Emily proactively when he was going to be away while i was making choices about the trip and she was so helpful and kind, she sent information and also reached out right before the trip to let us know she was available if we needed anything, thanks Emily!
Recommended
Wonderful trip
By: Rachel
Reviewed on: 14 Sep 2016
We had a once in a lifetime trip. We appreciate all the work Dave put in to making our trip so memorable and seamless. The travel back was a long journey but we made many lifelong memories.
Recommended
Friendly, helpful and easy to work with!
By: Ed & Rita
Reviewed on: 24 Sep 2016
It was a pleasure working with Dave. He listened to our trip expectations and delivered an excellent itinerary. He was able to provide a Castle stay to our Ireland trip which we were unable to find on our own. He always responded to our calls and emails in an expedited manner and made outstanding "must see" suggestions. While golfing in Ireland, we actually recommended Dave to the other couple in the foursome.
Recommended
Friendly and Informative Service
By: GmomK
Reviewed on: 07 Oct 2016
With the help of our travel advisor, David, our trip was very well planned. Our transfers went without any problems from the Disney Resort to the Disney Ship. Our side trips were well organized and very enjoyable. Also the seating for our group for dinners were very good. His disposition and help were appreciated.
Recommended
Great friendly service
By: Kim74
Reviewed on: 29 Dec 2016
Dave is always ready to help me whenever I need a travel agent. He has booked me on airlines even when all I needed was a flight to visit with relatives in another state (which was this time). Of course he is very helpful with my vacations. He is always pleasant even if changes are needed after he makes plans for me.
Recommended
Fantastic Family Vacation
By: McDowall
Reviewed on: 02 Feb 2017
Dave was wonderful to work with and was very thorough in explaining all the ins and outs of booking a Disney Cruise. He made several great recommendations that saved us time and aggravation while traveling to our destination. I would totally recommend him to all my friends and family for assistance in booking their future trips.
Recommended
An excellent agent
By: Dr Sonya Friedman
Reviewed on: 11 Feb 2017
The best experience you can have at Gateway or any agency
Recommended
Great Help
By: Me
Reviewed on: 01 Apr 2017
Really in tune with what I wanted. Didn't feel pressured to overpurchase for what I wanted to get out of my trip. I booked things late, but it was great to work with him. Took a lot off my plate so I could just enjoy my trip with my son. Would use him again as well as refer him to a friend. Worth every penny!
Recommended
Dave was awesome in planning Easter weekend in Chicago!
By: PAS
Reviewed on: 22 Apr 2017
Enjoyed working with Dave as he make things easy and fun!
Recommended
Europe
By: bald eagle
Reviewed on: 05 May 2017
GREAT, He did it better then a perfect job !! David is also fun to work with !
Recommended
Hawaii
By: Oceanroar
Reviewed on: 22 May 2017
He is great to work with!
Recommended
NYC & BEANTOWN
By: PAS
Reviewed on: 16 Jul 2017
Dave, Great work on the Ritz in NYC near Central Park and Book of Mormons tickets! Harbor Resort was awesome as well in Boston! Thanks! PAS
Recommended
Great Job David
By: JP
Reviewed on: 07 Aug 2017
Awesome. He was very friendly, anticipated our needs and put together a great travel package.
Recommended
An A+ advisor
By: Elaine
Reviewed on: 03 Jan 2018
Dave does a terrific job. He makes sure you are covered every step of the way. I couldn't be more pleased with the care and follow through he provides for my family. I love that there are no surprises.
Recommended
Ritz Central Park
By: PAS
Reviewed on: 25 Feb 2018
Dave, Awesome trip...thanks for arranging all the details including the Kinky Boots show!
Recommended
great guidance!
By: clan
Reviewed on: 16 Apr 2018
Dave's travel knowledge is evident as he had numerous options and personal experiences to tailor the trip to our liking. Very easy to work with, even when events outside of his control happened!
Recommended
Working with D M
By: Ron Bebes
Reviewed on: 16 Apr 2018
I found David to be efficient and always on time with what ever I was looking to accomplish.
Recommended
Great Rental car!
By: Wendy M.
Reviewed on: 24 Apr 2018
Dave was great to work with. He advised us of all the available options and we ended up with a great value. It was better than we could have found on our own. When we picked up our vehicle everything was the way it was supposed to be and we had no issues. Very happy with this item.
Recommended
David
By: JP
Reviewed on: 03 Jun 2018
Excellent, great to work with. I will do all my vacations with David
Recommended
Dave Mellon
By: Me.Jeff
Reviewed on: 14 Jul 2018
Professional Pleasant Courteous And friendly
Recommended
NYC
By: NYCHAPSTER
Reviewed on: 14 Jul 2018
Dave is great and appreciate his attention to detail!
Recommended
Barb's 80th
By: Bill
Reviewed on: 07 Sep 2018
Excellent! He took care of things in a timely and intelligent manner.
Recommended
Trip
By: ron bebes
Reviewed on: 01 Oct 2018
David was efficient and had almost all our answers before we asked them.
Recommended
Never disappoints
By: Sonya
Reviewed on: 06 Oct 2018
Dave is gracious, patient and knowledgeable. It is my good fortune to work with him.
Recommended
Fall Foliage
By: Kim
Reviewed on: 07 Oct 2018
Dave is a very pleasant helpful agent. He was great when my cabin mate had surgery and could not go - I changed to someone else and he took care of all the details of my having someone else travel with me. He was very willing to go the extra mile for me.
Recommended
Trip Review
By: Crash
Reviewed on: 17 Oct 2018
David is a professional and always provided good recommendations. He helped us realize issues we could encounter that we had not thought of. We have used David before and both experiences with him were exceptional
Recommended
David was great
By: Dsallie
Reviewed on: 12 Dec 2018
David was Excellent to work with
Recommended
Aruba, a good bet
By: Dr.Cookie
Reviewed on: 14 Jan 2019
Dave is the best. Have never been disappointed.
Recommended
NYC AWESOME!
By: PAS
Reviewed on: 16 Mar 2019
Dave makes the experience better each time!
Recommended
Big Apple
By: PAS
Reviewed on: 25 May 2019
Dave is fantastic and I highly recommend him!
Recommended
Dave is Great!
By: Creighton
Reviewed on: 31 Oct 2019
He cane through for us at every turn.
Recommended
Excellent advisor
By: Doc
Reviewed on: 10 Jan 2020
Always find Dave accessible, calls back, makes great recommendations and alwAys follows through on requests
Recommended
Excellent service and advice
By: lizru
Reviewed on: 31 Jan 2020
Dave took us on as a client at the last minute--and right before an international trip of his own. Within 48 hours he had an itinerary to us, was flexible and willing to adjust based on our preferences, and even set up a conference call with the Costa Rica specialist at the tour company he works with. Fantastic!!
Recommended
First European Adventure
By: The Ek's
Reviewed on: 08 Feb 2020
Fantastic! As this was our first trip to France, David made sure we were completely covered regarding transportation, guided tours and wonderful accommodations!
Working with David Mellon, you will have access to:
- An experienced travel guide whom you can rely on before, during, and after the trip
- Exclusive luxury resorts and properties
- Once in a lifetime experiences
Explore with the Best
Virtuoso Advisors are constantly pushing the boundaries in unique travel experiences.
Alliance programs are unique tailored experiences exclusive to travelers working with Virtuoso Travel Advisors.
learn more
Peru
France
India
Italy
South Africa
Spain
Colombia
United Kingdom
Portugal