Travel Specialties
Interests
Safari
Culture, History & Arts
Sports & Outdoors
Adventure
Hotels
Destinations
Botswana
Kenya
Morocco
Namibia
Peru
Selling Travel Since
1998
My Background
Sally's unique interest in active adventure destinations stems from her daily activities and interests. She believes great travel experiences add to longevity and feels lucky to have experienced cycling, walking, rafting, horseback riding, canoeing and heliskiing all over the world. If you are interested in it, she has probably experienced it first-hand.
Relationships are key to Sally's success. She is delighted to learn what motivates each of her clients to choose a new destination. Then she passionately develops itineraries that insure life changing and memorable experiences with every turn. Expect to be amazed.

Places I Have Traveled
Reviews and Recommendations for Sally May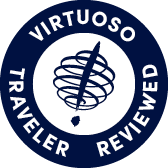 Virtuoso Verified Traveler
All reviews are from confirmed guests sharing exclusive insights
Sort reviews by
Recommended
Very highly recommended
By: Ann0618
Reviewed on: 27 Sep 2013
Sally did a fabulous job organizing a trip to France for five ladies who live in different cities. She booked us in a hotel that was wonderful and helped plan the remainder of the trip. I so enjoy working with Sally and look forward to more trips that are organized with her assistance. Ann
Recommended
VERY Highly Recommended
By: greece13
Reviewed on: 08 Oct 2013
Sally was extremely helpful in helping arrange our Greek islands cruise, Athens hotel and private tour with driver in Athens. Everything was flawless thanks to all her planning and recommendations. We will definitely use Sally again for help with travel plans.
Recommended
Best trip ever!!
By: Ellen
Reviewed on: 08 Oct 2013
Having provided Sally with little to no information regarding our trip, other than our wanting to go to Italy, we couldn't have been happier with all the assistance she offered. The trip went flawlessly. Every hotel, guide, and staff persons we experienced were all, in a word, lovely.
Recommended
Highly Recommended
By: Ali78703
Reviewed on: 11 Oct 2013
I have taken two trips to Europe that Sally planned for me. She did an outstanding job and took care of every detail! Thank you, Sally!
Recommended
The Greatest?
By: TC
Reviewed on: 03 Nov 2013
Sally is a travel rock star ... everywhere I go, she is already hooked up. She knows the right people, and the people love her! First class, best of the best! From the big ticket items to the smallest details, she will take care of you.
Recommended
I highly recommend Sally May
By: MCW
Reviewed on: 14 Oct 2013
Sally May is an exceptional travel agent. She is so knowledgable and goes the extra step in tending to all aspects and details of travel arrangement.
Recommended
Highly recommended
By: Lindsay
Reviewed on: 11 Oct 2013
Sally did a great job planning our trip to New England and got us great Virtuoso upgrades.
Recommended
HIghly Recommend
By: Annie57
Reviewed on: 03 Dec 2013
Sally is very professional and provides you with knowledgeable advice on your destination of choice. She can work with your individual budget and give your the best service accordingly. She responds quickly to any questions or emails. She was able to suggest tour guides and opportunities we would have not found on our own. She helped create a wonderful memory for our lifetime.
Recommended
Highly recommended!!!
By: tina
Reviewed on: 24 Nov 2013
We have traveled extensively for the past 5 years -botswana and south africa, kenya and tanzania, italy, france and greek isles. Sally has planned all of these for us with her fabulous guides in each country. We look forward to continuing our travels with Sally!!
Recommended
Highly Recommended
By: Scooter
Reviewed on: 06 Dec 2013
Sally May is a wonderful travel planner. She is very thorough, knowledgeable,and professional. We recommend her all the time to people we know and will continue to do so.
Recommended
Sally May is the Best
By: Jenna
Reviewed on: 06 Dec 2013
This is the 5th trip Sally May has planned for my family, and from the Grand Canyon to Kenya, every step of every trip has been perfect. No glitches, no hiccups. She listens, she gets to know her clients' preferences, and she creates a personalized itinerary with those preferences in mind. We just returned from Italy, and every guide/driver was professional, knowledgable, and friendly. I've recommended Sally to many friends, and we'll use her again for our next vacation.
Recommended
Highly Recommend
By: LindaJ
Reviewed on: 23 Dec 2013
Sally planned a African photogrphic safari for a group of 4 friends. She understood what we wanted and planned a 12 day trip to Kenya and Tanzania with a private guide. We stayed in wonderful tented camps in private reserves where we often didn't see another vehicle all day. Sally has spent time in Africa and has exellent contacts. I had been to Africa once before with a regular tour group and this trip was a totally different experience. Exceptional! I would (and have) use Sally again.
Recommended
highly recommended
By: cindy
Reviewed on: 10 Jan 2014
so helpful and she has so much knowledge of the places she recommends
Recommended
Wonderful Travel Agent.
By: andersonedsel
Reviewed on: 29 Jan 2014
Sally is a great travel agent and highly recommended. She always has ample suggestions for hotels, restaurants, activities, etc., and will go out of her way to ensure your trip is a fantastic one. Thanks, Sally!
Recommended
Highly Recommended
By: Peggy
Reviewed on: 07 Feb 2014
Our mother/daughters trip to La Valencia was wonderful.  Everything from checkin to checkout was flawless.  We received an upgrade as requested and there was even a bottle of wine and snacks delivered to our room.  Sally made sure that our trip was memorable.  Thank you.
Recommended
highly recommend!
By: Not provided
Reviewed on: 18 Feb 2014
Sally May provided excellent travel arrangements and made our trip as stress free as possible.  Our vision trip to Uganda had many legs and payments and she worked tirelessly to ensure we had a safe. comfortable and wonderful time! 
Recommended
HIghly Recommend
By: Leslie
Reviewed on: 06 Mar 2014
Sally planned a fabulous trip to India.  We had the best guide I have ever had for a tour.  He was so personable, knowledge about all aspects of his country and its history.  He was very accommodating for the various shopping requests.  He managed to retrieve all items left behind at various hotels of 12 women!  The driver and butler on the bus both were wonderful and professional.  India was better than I ever imagined it would be.  We had the perfect amount of time in each location.  The accommodations were beautiful and the service at the hotels and shops we frequented was so much better than anything we receive here in the US.  I highly recommend a trip to India with Sally as your travel guide.
Recommended
Highly recommended
By: Rev
Reviewed on: 18 Mar 2014
she is knowledgeable, first class, adventuresome and creative. She adjusts to fit your desires and craziness. She can get you anyqhere in the world. 
Recommended
Highly recommended!!!
By: Tina
Reviewed on: 18 Mar 2014
One and Only Palmilla is one the best hotels we have ever stayed in! Fabulous service and stunning grounds!
Recommended
Highly Recommended
By: DebbieO
Reviewed on: 15 Apr 2014
We have been using Sally for many years now for all our travel needs - she is amazing!  Very knowledgeable in all areas!  Awesome suggestions, trip itineraries, etc!  We have given her name to many friends who have all been just as pleased as we have been!
Recommended
Highly Recommended
By: lineli943
Reviewed on: 14 Apr 2014
Sally did a great job of arranging our hotel stays and flights.  We'll definitely use her again on any future trips.
Recommended
VERY HIGHLY RECOMMENDED
By: k
Reviewed on: 05 May 2014
sally booked a trip for us using her knowledge and expertise of france….both me and my fiancé were WOWED!!  sally hand picked every detail and followed up on everything to make sure all was in place!  i've never ever seen a travel agent take so much time and care to make sure we were happy with everything!  i don't know when she sleeps because she was available every second of the trip  for our questions or to point us in the right direction!  sally is the hardest working t.a. i've ever seen!  what an admirable work ethic she has….we are spolied by sally!
Recommended
Scotland
By: Nancy
Reviewed on: 19 May 2014
Scotland is beautiful and the people friendly. We tried to see too much which required too much moving but we saw a lot. The drives by the lochs were amazing.The Scotsman Hotel is very well located but if you have a car, it can be tricky.  Inverness is not a pretty town but has some interesting history. John MacDonald our guide made it more fun although all our tours were self guided so we could have gone it alone. Do not recommend The Kingsmill Hotel.  We were in the new wing which is like a Holiday Inn. The drive to the Isle of Skye was gorgeous by Loch Ness (no sighting). Loved our Cullin Hills Hotel which overlooked the bay, boats and the town of Portree.  It is older but charming and the view!!  Lots to do in Skye and our guide Mitchell with Skye Ghillie was interesting and made it a good day.  Hotel du Vine in Glasgow was our best hotel. Not enough time. The Bonham Hotel was good location, great views but a tad tatty. Overall a great trip and single malt!
Recommended
trip to italy
By: CinEm
Reviewed on: 23 Jun 2014
our trip was fabulous with the best tour guides in all the places we travelled to and marvelous hotels in just the right places. great memories were made
Recommended
Highly recommend
By: Linda15
Reviewed on: 26 Jun 2014
Recommended
Extraordinary!!!
By: Dace
Reviewed on: 26 Jun 2014
I took 22 of my family to Provence to celebrate my 80th birthday and Sally helped us with all of the plans.  Most crucially she found the perfect 11 bedroom chateau near St. Remy with wonderful amenities.  She arranged to have dinner and wine available when we arrived, a wonderful guide for the asylum at St. Remy and guided us throughout the train strike!  We are all extraordinarily grateful to her for her many efforts in making our trip perfect.  
Recommended
Tuscany heaven
By: Dallasite
Reviewed on: 12 Aug 2014
Sally organized a wonderful stay for us in the Tuscany region. She travels extensively and knows how to navigate for her clients. Top marks.
Not Recommended
really a horrible trip
By: heather44
Reviewed on: 28 Aug 2014
I would not be able to recommend her services as she "farmed" out most of our trip to another travel tour company Cork and Fork and they were horrible..We spent 35K on 13 days in Europe and feel as though we did not even come close to the level of service we should have rec'd. Their were mistakes across the board on everything from hotels to tours.
Recommended
fantastic trip
By: nancy
Reviewed on: 16 Sep 2014
The trip was amazing. Everything went without a hitch. September is the best time to raft the Grand Canyon. Weather perfect. Really liked O.A. R. S. Great guides.
Recommended
Very satified with Sally
By: Bunny
Reviewed on: 05 Oct 2014
We have used Sally May before and enjoyed the Amalfi Coast with her recommendations and planning. This trip, our complaints were the long hours between Dallas and London and long hours between London and Budapest. I think Wayne made those arrangments.
Recommended
Attentive and Friendly!
By: JRALEIGHW
Reviewed on: 11 Nov 2014
Sally assisted me with booking at the Andaz Maui for our Honeymoon. The Virtuoso benefits exceeded our expectations as did Sally's service. She followed up before and after our trip to be sure all went smoothly. She made herself available if we needed anything but of course we did not. The Andaz was wonderful! Her experience shows through her service and I am so glad I picked her as our agent. This was certainly a special trip of a lifetime thanks to Sally May. FIVE STARS! I can't wait for our next trip!
Recommended
Expert advice and efficient service!
By: Ann0618
Reviewed on: 24 Dec 2014
Sally set us up in a wonderful hotel in Paris for our honeymoon and all our needs were met..and then some! She made the reservations process easy and fun. Sally goes above and beyond for her clients and our trip was fabulous as a result. I cannot recommend her highly enough!
Recommended
Awesome travel advisor
By: Debs
Reviewed on: 07 Jan 2015
We have been using Sally May for many years now and have recommended to her to many of our friends! We have never had a bad experience!
Recommended
True World Traveler, An Expert
By: Ommy
Reviewed on: 07 Jan 2015
My trip to the Golden Triangle in india was so marvelous, I would go again without hesitation! Sally customized our trip, including each individual's interests and preferences. She managed to keep our very diverse group happy, interested, satiated, and "spoiled" every single day. Traveling with a group of strong, independent women must have been a challenge, but our every need was anticipated and met. Each day began with excitement and ended in anticipation for the adventures ahead. I had special needs, and Sally always anticipated accessibility challenges, and never allowed me to slow the group down. Her special accommodations were always discreetly made, and gratefully appreciated. Even so, I never felt like I missed out on anything, which was a thrill! Sally is a gracious hostess, as well as a sophisticated traveler and ambassador. Anyone, who travels with her will be happy beyond their dreams. I can't wait to travel with her again.
Recommended
Amazing!
By: MaryB
Reviewed on: 26 Feb 2015
This is the second time I have used Sally May to book my trip and again I couldn't have been more pleased. She took care of every detail, and consequently our trip was super fun and very manageable. Her recommendations on places to go and stay were perfect. We had a wonderful time in Africa, and most of the credit goes to Sally!
Recommended
Great first class service
By: Ana
Reviewed on: 11 Mar 2015
Excelent as always!
Recommended
Watercolor Resort
By: Cindy
Reviewed on: 25 Mar 2015
Watercolor Inn and the entire resort community is fabulous. The beach is immaculate with crystal clear water. We had an oceanfront room at the Inn which was lovely. There are condos and houses everywhere with parks, fountains, trees galore. Bikes are made available as there are paths all over the place. We would bike to Seaside for lunch and shopping and even dinner. The workout room is nice and big with great equipment. I cannot say enough about this place. Did not need a car. Flew into Panama City airport and took Sunshine Shuttle which uses cars. So convenient and parking and traffic at Spring Break time is intense so was glad I did not have to drive. No crazy drunk college kids as they are all down at Panama Beach and elsewhere. This is such a family friendly and adult friendly place with a nice Adult only pool right by the Inn.
Recommended
Perfect Peru Trip
By: Cathie
Reviewed on: 12 Sep 2015
Sally helped our family plan the perfect Peru trip. Our travel guide was excellent & very knowledgeable of the country & culture. Our hotels were outstanding & all details were covered. I would highly recommend this travel experience!
Recommended
Responsive and knowledgeable
By: Chris
Reviewed on: 24 Jun 2015
Sally was very easy to work with and incredibly knowledgeable about our travel destinations. It's very clear that she has years of experience in the travel industry and can back it up with actually traveling all over the world. She's fun to work with and we would recommend her to any of our friends.
Recommended
Great, responsive service, I felt like I was being helped by a family member
By: FrankS
Reviewed on: 10 Jul 2015
Sally May planned a trip for us to St Bart's on short notice. She gave us great ideas for hotels. Eventually she contacted several of the hotels to get further information. We settled on a wonderful hotel that Sally booked for us. She was able to negotiate a much better rate. She and her associate also handled the airfare including a tricky puddle jump from St. Martin to St. Bart's. When we had to extend our trip she changed flights, and booked us in a great hotel in Anguilla. She handled a all the details beautifully.We will definitely use Sally May again!. Frank S
Recommended
Great planning and it all worked out as planned.
By: DingoDog
Reviewed on: 28 Jul 2015
Sally made our hotel arrangements and the results were excellent. Sally is a very precise planner and she follows through which I greatly appreciate.
Recommended
Super knowledgeable, helpful, professional
By: pete7
Reviewed on: 04 Aug 2015
Sally recommended an awesome hotel in Vancouver, where we stayed prior to our departure to Alaska! The cruise was amazing overall! We highly recommend the Princess Alaskan cruise and Sally May did an excellent job organizing it, including our airfare! This is the third great summer trip that Sally May has helped us organize! Thank you!
Recommended
Attention to every detail
By: melc
Reviewed on: 10 Aug 2015
Wonderful trip to California planned by Sally May. Every little detail was taken care of. I highly recommend her for all travel needs!
Recommended
Great job!
By: Ruthie
Reviewed on: 28 Sep 2015
Sally did a great job for our family! Our daughter was surprising my husband by joining us on the trip, and Sally was kind enough to make a "fake" itinerary (without her included) for him in addition to the real one. All planning was timely, high quality, and with excellent communication.
Recommended
Perfect trip
By: Tom
Reviewed on: 22 Sep 2015
Trip could not have been better.
Recommended
Amazing Honeymoon
By: Charlie
Reviewed on: 12 Oct 2015
Sally planned our Honeymoon in Greece and Italy and knocked it out of the park. She did an amazing job lining up transfers, tours, guides and boat trips. Taking her advice, we had a great balance of activities and downtime - which was perfect for us to be able to relax or wander, as well as having enough structure and activities to provide something to plan around. I will recommend her to everyone.
Recommended
Perfect trip!
By: Tom
Reviewed on: 10 Jan 2016
SALLY MAY does it again Another perfect trip where everything goes exactly as planned. This is what you want in a travel planner. Full and complete satisfaction. What more can I say except "what's next? ".
Recommended
Well-planned, fun and fascinating India
By: Ruthie
Reviewed on: 21 Jan 2016
Just returned from a very well-organized, fun and fascinating 2 weeks in India. All logistics went very smoothly and we were taken care of royally! Kudos to Sally, her guides and drivers...the very best!
Recommended
it's all about the guide!
By: elizabeth
Reviewed on: 17 Feb 2016
We thoroughly enjoyed our trip to India. It was organized so well and first class accommodations. We all agreed that we received an excellent understanding of their culture and religion.... with shopping on the side!
Recommended
Not a glitch in the trip. Perfect!!
By: Debbie
Reviewed on: 22 Feb 2016
It was a fabulous trip. Our guide was the best. The trip was perfectly planned. Not a detail to change. I was met at the Delhi airport when I stepped off the plane and was taken great care of from that point forward. I would highly recommend going to India. Had no idea it was such a wonderful place!! Thank you Sally for making the arrangements.
Recommended
Great advice and efficient service!
By: MSS
Reviewed on: 31 Mar 2016
Sally has put together great trips for us. Because we tend to do things without much lead time, her spot-on advice and very efficient service are especially welcome!
Recommended
Perfect trip!
By: Camille123
Reviewed on: 05 May 2016
Sally planned the most amazing trip to South Africa for me and my 2 girlfriends. She is the best in the biz!
Recommended
New York trip
By: Tom
Reviewed on: 22 May 2016
When Sally May plans the trip, everything will be perfect. She did it again!
Recommended
Awesome!!!
By: Slim
Reviewed on: 29 Aug 2017
Sally is the best! She is so thorough in planning every aspect of a trip.
Recommended
Vacation of a Lifetime
By: Karen53
Reviewed on: 06 Jun 2016
I had worked with Sally May, before, but my sister-in-law coordinated that trip. Sally planned, organized and orchestrated the trip that my daughter and I just took to Italy. There is not a single thing that I would have changed from her plan. From the itinerary to the lodging and all of the guides and tours; everything was above any expectations that I had. Not only that, but the support and availability of her Italian contacts was invaluable. I certainly would highly recommend Sally for anyone planning a vacation and will certainly use her in the future! Kudos!
Recommended
Perfect Trip!
By: marykat
Reviewed on: 25 Jun 2016
We had the BEST trip! Sally planned it perfectly. Everything went smoothly. The hotels were amazing—so beautiful and accomodating. The guides and drivers were very informative and lovely. All of the restaurants were delicious with great service. The Irish were so incredibly friendly—we were surprised by their genuine hospitality. Overall it could not have gone better. We look forward to planning our next trip with Sally!
Recommended
Wonderful!
By: Susan02
Reviewed on: 02 Jul 2016
Fabulous!!! Sally did a fantastic job!
Recommended
Great job
By: Bingo66
Reviewed on: 05 Aug 2016
Super hotel. Excellent in every way.
Recommended
Always the best
By: Dingo
Reviewed on: 06 Sep 2016
When Sally May makes the reservations, it will always be right and the best.
Recommended
Expert Service
By: MCW
Reviewed on: 03 Oct 2016
Great hotel and everything Sally planned for us was wonderful!!
Recommended
A Wonderful Jordan Adventure
By: Amanda Cat
Reviewed on: 10 Nov 2016
Sally May planned our recent trip to Jordan and it was wonderful. My daughter is studying in Amman and my husband and I wanted to visit her and see some of the country while we were there. From the moment we arrived and were met at immigration by a her contact there everything went smoothly. Not knowing where to visit other than Petra, the Dead Sea, and the Red Sea, I relied on her to plan several day trips for me from Amman while my daughter was in class. Her contacts arranged an Amman City tour and day trips to Jerash, Bethany on the Jordan, and the desert castles and each one was fantastic. We had a wonderful driver who took care of us during our entire trip and whom we very much enjoyed getting to know. Our hotels at the Red Sea, Petra, and the Dead Sea were terrific. We had a wonderful time in Jordan; thank you, Sally May.
Recommended
Cuba 2016
By: Gdks
Reviewed on: 27 Nov 2016
The trip was quite incredible and I feel very lucky to have seen the beautiful country, culture and people through the eyes of our excellent guides Luis and Danilo. I felt like it was important to see the countryside of Cuba and to get a feel for how people live outside of Havana. I would highly recommend using Sally May and Brownell. They actively seek your input on what your interests are and create an itinerary that is action packed with activities, some of them transformative! Thank you for a wonderful trip. A special note about our guides. They were truly the key that unlocked Cuba and opened the door to understanding the culture and interacting with the Cuban people. They were excellent.
Recommended
Trip of a Lifetime
By: austinjvmom
Reviewed on: 26 Nov 2016
We took the trip of a lifetime to Tanzania and climbed Kilimanjaro. It was a memory we will never forget. We also had the wonderful opportunity to go on Safari in the Serengeti for a couple of days after our climb. We never dreamed we would see as many beautiful animals as we did. Thank you so much to Sally May for arranging all the details of the trip. It was all first class and we were treated like royalty!
Recommended
Expert friendly service!
By: Ann
Reviewed on: 07 Dec 2016
Sally always handles our travel arrangements well. She is detail oriented and quite helpful
Recommended
Good trip
By: Tc
Reviewed on: 08 Jan 2017
Excellent, everything perfect.
Recommended
Africa 2 weeks
By: Peg
Reviewed on: 01 Feb 2017
Sally May had great attention to every detail for my African Safari! Absolutely everything was precise and thought out fully in advance. If ever there was a glitch or a worry, Sally was easy to reach when needed. She provided excellent service to me and I value her expertise!
Recommended
Best travel agent
By: Possum
Reviewed on: 04 Feb 2017
Fantastic as usual. She has planned quite a few trips for us and they have all been just perfect. She is very knowledgeable about each destination and the guides and contacts are top notch. Will be talking to her very soon about our next vacation.
Recommended
Spain
By: Casey
Reviewed on: 17 Apr 2017
terrific; seamless; stress free
Recommended
Tom's review
By: Tom
Reviewed on: 14 Apr 2017
She is always spot on and her attention to detail is super. She never over promises and always delivers just what she tells you will be delivered. Best in the business.
Recommended
St Bart's paradise
By: Annie
Reviewed on: 09 May 2017
Sally is so efficient and easy going, and makes planning a trip very easy. She is well informed and great about giving suggestions, and discerning on what matters (like hotels and even the room you book). She handles everything and has such a wide range of contacts, tour guides, and special services. These extra things make for a memorable trip. I can't recommend Sally highly enough!
Recommended
Amsterdam / Rwanda Trip
By: James
Reviewed on: 15 May 2017
Sally is first class and leaves no detail to chance. She did an excellent job helping plan our trip and had very good recommendations based on her own personal experience.
Recommended
Great trip
By: Thomas
Reviewed on: 24 May 2017
She is the ultimate professional. She did a super job.
Recommended
London and Prague 2017
By: kris miller
Reviewed on: 11 Jul 2017
Sally is great - friendly and very knowledgable about our destinations and hotels. She corresponds directly with the hotel management to insure the best possible service upon arrival.
Recommended
Pebble Beach Trip
By: KLKovelady
Reviewed on: 13 Jul 2017
Absolutely awesome! Very attentive and knowledgeable.
Recommended
Girlfriend Trip
By: Whitney
Reviewed on: 31 Jul 2017
Amazing! Sally took care of every detail for our group even down to purchasing travel insurance. We gave her ideas and then she developed the dream trip. She checked on every part constantly and because we were Sally's clients- contacts treated us with great care. I will be using her again and again.
Recommended
Top Notch Travel Consultant!
By: YMS
Reviewed on: 10 Aug 2017
Sally planned our recent family trip to Europe (England, France & Spain) and did a superb job. Her hotel recommendations & bookings, tours, transportation services and overall attention to details were completely on point. We asked for a luxury trip and that's exactly what we got. We look forward to seeking Sally's help and expertise for our next adventure!
Recommended
Wonderful planner!
By: Mary
Reviewed on: 28 Aug 2017
Sally May is incredibly knowledgeable about every part of the world. She has planned trips for us on four continents and all of our travels have been planned out beautifully. She listened to me when I told her where we wanted to go and what we wanted to do and accommodated all of my requests while giving us helpful suggestions about our itinerary. I won't plan another trip without her!
Recommended
Spain Cruise
By: Tina
Reviewed on: 03 Sep 2017
We have worked with Sally for many years and she has planned our travel all over the world! From Africa, Europe, Istanbul , and many cruises. David and I will be planning our next trip this Fall with Sally as she is so organized, well informed, and has every detail of our trip planned. We have become special friends with her over the years and continue to enjoy working with her. Only wish we could take her with us on our travels!!
Recommended
Advisor
By: JessieB
Reviewed on: 29 Aug 2017
Completely professional and courteous and knowledgable.
Recommended
Milan 2017
By: heck
Reviewed on: 19 Dec 2017
Wonderful. Sally listened to what we wanted and helped us plan how to make our trip perfect. She found us the perfect hotel in the perfect location. She found us drivers and tour guides to make our experience perfect. She helped us plan how to see all the things we wanted to see, and then we were able to add on whatever we decided was something we had to see. Sally and her associates were just wonderful to work with in every way. You bet we will ask Sally to help us for next year's trip!
Recommended
Trip
By: AR
Reviewed on: 04 Oct 2017
She is the best
Recommended
Backroads trip
By: Ruthie
Reviewed on: 09 Oct 2017
Sally is always on top of everything!
Recommended
Awesome Utah Hiking Trip
By: Mary Bell
Reviewed on: 24 Oct 2017
This is sixth trip Sally May has organized for me and it was flawless, as always. She is quick to respond to questions and very organized.
Recommended
Sally May
By: Tpandmark
Reviewed on: 11 Oct 2017
Wonderful! Sally set us up with our anniversary trip to Aspen and took great care of us with the reservation and the Virtuoso partnership with the St Regis Hotel.
Not Recommended
Don't use
By: Cookie
Reviewed on: 23 Oct 2017
Not a happy customer
Recommended
France Trip
By: Huffines
Reviewed on: 21 Nov 2017
It is very easy to work with Sally and her team. They are professional in all respects.
Recommended
Great travel agent!
By: L.
Reviewed on: 20 Nov 2017
Sally May is fantastic, very responsive and knowledgeable about destinations and hotels. Super easy to work with, and always gets it right. Thanks Sally!
Recommended
Jordan and Israel
By: Tom
Reviewed on: 29 Nov 2017
As always, she is the best!
Recommended
Trip
By: SoloTraveler
Reviewed on: 16 Jan 2018
As always, Sally, was professional, knowledgable and and very efficient
Recommended
andBeyond
By: Dace
Reviewed on: 05 Mar 2018
Super! Every detail covered
Recommended
Title
By: Tom
Reviewed on: 01 Mar 2018
Always the greatest!
Recommended
San Francisco trip
By: tc
Reviewed on: 04 Mar 2018
As always, a pleasure. Efficient, thorough, checking out all details.
Recommended
California trip
By: Jeeps
Reviewed on: 03 Mar 2018
Very professional and helpful. Listened to what I wanted and gave me some great options to make the trip great
Recommended
Montreal/Quebec
By: Diana
Reviewed on: 11 Mar 2018
Sally has always arranged fabulous trips for us. Her attention to details is top notch! Both hotels were wonderful and the drivers that were arranged were very nice.
Working with Sally May, you will have access to:
- An experienced travel guide whom you can rely on before, during, and after the trip
- Exclusive luxury resorts and properties
- Once in a lifetime experiences
Explore with the Best
Virtuoso Advisors are constantly pushing the boundaries in unique travel experiences.
Alliance programs are unique tailored experiences exclusive to travelers working with Virtuoso Travel Advisors.
learn more
Botswana
Kenya
Morocco
Namibia
Peru
South Africa
Tanzania
Turkey
Uganda