Travel Specialties
Interests
Family Travel
Food & Wine
Honeymoons
Destination Weddings
Safari
Destinations
Myanmar
Botswana
Cambodia
France
India
Selling Travel Since
1991
My Background
I have spent over 28 years in the travel industry, over 10 of those with the Brownell team. I have specialized for many years in Africa, Southeast Asia, India, and France. I have a particular love for Paris, as I lived there every summer for 10 years on L'Isle St. Louis. I graduated from the University of Georgia with a BBA degree in Marketing.
I am passionate about travel and love the excitement of sharing my personal experiences—whether that is a restaurant recommendation, activity suggestion, or even sharing her favorite places to shop. I aim to give every client an unforgettable experience for good value. I want my clients to have insider, private, and out of the ordinary travel experiences that will form memories of a lifetime.
Places I Have Traveled
Reviews and Recommendations for Catherine Whitworth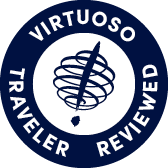 Virtuoso Verified Traveler
All reviews are from confirmed guests sharing exclusive insights
Sort reviews by
Recommended
Highly recommended - Catherine was superb!
By: CB
Reviewed on: 01 Oct 2013
Catherine did a great job organising our Hong Kong visit. She spent a lot of time working out our requirements. We stayed at the Mandarin - enjoying a complementary upgrade. My only complaint was that Mandarin charges for WiFi - especially as one can enjoy free WiFi throughout much of HK!! Mandarin needs to wake up that charging for WiFi is going to loose them business!
Recommended
Highly recommended
By: Sherry
Reviewed on: 11 Oct 2013
Catherine made arrangements for our trip and it went smoothly. We were very pleased.
Recommended
Highly Reccomend.
By: Bill
Reviewed on: 11 Oct 2013
Catherine always does a great job! She is knowledgable, professional and I'm consistently pleased with her results.
Recommended
First virtuoso experience
By: dreamypill
Reviewed on: 13 Oct 2013
Her attitude, service and all arrangement is certainly up to, or above virtuoso standard, may be it's not proper to comment like this since as per the headline, but my expectations of virtuoso was fulfilled. I want to see more of her brilliant work and look forward to her play an important role in our future trip planning.
Recommended
HIghly Recommended
By: Mata
Reviewed on: 25 Nov 2013
Not only is Catherine a lovely, caring individual, she is a consummate professional who follows up on every detail. I recommend her to my own clients and will continue to do so with full assurance that I am recommending the best.
Recommended
highly recommended
By: d
Reviewed on: 09 Feb 2014
catherine is  a dedicated travel professional who will take care of the last detail and it will be perfect.
Recommended
All that I wished for
By: Ilndstyl
Reviewed on: 13 Apr 2014
I told Catherine what I wanted and was hoping for, and the vacation was everything I had wished it to be.
Recommended
Attention to every detail-- highly recommended
By: Not provided
Reviewed on: 25 Apr 2014
Recommended
Highly Recommend
By: T.Kelly
Reviewed on: 15 May 2014
We love working with Caterine. Due to our crazy schedules we often can't plan things until last minute but Catherine always gets it done for us. We're very grateful and look forward to working with her in the future.
Recommended
Highly Recommended
By: Betsy
Reviewed on: 20 Jun 2014
The Viking River Cruise on the Danube was even better than I expected.  A dream trip.  Catherine did everything for us, gave us travel tips, and was extremely helpful last year when we had to cancel a trip because of a death in the family.This year was fabulous.  We would travel again on Viking.
Recommended
Great experience and a happy journey
By: Caroline Kam Boone
Reviewed on: 26 Jun 2014
fantastic service and great follow up by Catherine, exceptional experience each time we book the trip with Catherine. Thanks! 
Recommended
Better than imagined
By: Ilndstyl
Reviewed on: 19 Oct 2014
Catherine and her team made sure we were escorted and cared for during our entire trip. I had not realized beforehand how much personal attention and care we would receive. Our trip was magnificent, and Catherine only made it more special.
Recommended
Highly recommend
By: Bethany
Reviewed on: 06 Oct 2014
Our trip to Miraval was outstanding. Mrs. Whitworth helped us plan our whole trip and made the process easy and seamless. The activities, classes, services, food, and staff were all fabulous. We didn't want to leave.
Recommended
Great service
By: BR
Reviewed on: 06 Dec 2014
Catherine took care of every detail!
Recommended
great service
By: darling
Reviewed on: 15 Jan 2015
great service, good follow up, knowledgable on trip planning.
Recommended
Fantastic girls trip!
By: NCM
Reviewed on: 04 Feb 2015
Catherine planned a wonderful getaway for us. Everything was superb and exactly as expected! Cant wait to book another!
Recommended
Great Service
By: Caroline M.
Reviewed on: 17 Mar 2015
Great spot for the whole family.....I will definitely go back.
Recommended
Great trip and Incredible Service
By: cb417
Reviewed on: 19 Jun 2015
Catherine just recently planned our Honeymoon to Italy. Simply put, she did an incredible job! We spent time in Rome, Capri and Positano and we were treated like VIP everywhere we went. She planned guided tours in each location as well as transportation. All of the guides and drivers were on time and extremely nice. Additionally, Catherine picked amazing Hotels at each location that fit in our price range without sacrificing quality or service. Last but not least, we unfortunately missed our connecting flight on our way home and ended up being stuck in Paris for night. With one quick phone to our travel advisor Catherine, she was able to set us up with a beautiful boutique hotel in the heart of the city and a diving tour of Paris. It ended up being a highlight of our trip! From the planning stages, hotels, restaurants, sites and tours, Catherine planned us a Honeymoon we will never forget! I highly recommend her to anyone wanting to take a unique unforgettable trip!
Recommended
Incredible service and success
By: jmw
Reviewed on: 19 Jun 2015
We have two children, ages 10 and 7, and planning a two week trip to Italy seemed somewhat daunting to me and my wife. Catherine worked tirelessly for months, patiently answering all of our questions, until we found the right combination for the adults and the kids. We had a fabulous experience on our trip. Our in-country agency was great, helping us though at every step. Catherine was so excited and anxious to hear about our trip when we returned. We will definitely be using Catherine for our next excursion.
Recommended
St Regis - Punta Mita
By: BR
Reviewed on: 16 Aug 2015
The resort was wonderful for our honeymoon. Catherine Whitworth did an excellent job.
Recommended
Great Service!
By: mark
Reviewed on: 23 Oct 2015
Catherine did a great job in helping us plan a quick getaway for our anniversary. She was quick to respond and very attentive to what we would like most. Thank you!
Recommended
attention to detail service
By: Caroline
Reviewed on: 25 Oct 2015
I have used Catherine's service for years and she has planned many trips for me and my friends, we are very satisfied with her service and follow up every step before, during and after the trip. she has great knowledge on traveling all over the world, she knows what we want and like so that she can plan the trip accordingly.
Recommended
Fabulous Trip!
By: Brenda
Reviewed on: 18 Nov 2015
Our Virtuoso trip planned by Catherine Whitworth and the IC Bellagio team in Italy was everything we dreamed it would be. Catherine is a highly talented professional who is most knowledgeable and attentive to the interests of her clients. We thoroughly enjoyed working with her. She really removed the stress of trip-planning and allowed us the opportunity to enjoy the fun aspects of getting ready to visit Italy. While we were on our trip, everything went so smoothly. We really relaxed and absorbed the culture and lifestyle of the Italian people! We highly recommend Catherine and will be using her again very soon! Our tour guides and drivers in Italy were extremely reliable, pleasant, and full of great information and tips. We were especially thrilled with Angela in Rome, Attilio in Tuscany, and Rita at Lake Como! Our guide in Florence, Tonya, was terrific! Her knowledge of art history was amazing and a real education for us! Many thanks to all who worked on the trip!
Recommended
Travel Guru
By: NipTuck
Reviewed on: 20 Nov 2015
Cathy is by far the best travel planner I have used. She knows how to enhance the experience and make the trip hassle free. In my book, she's awesome!
Recommended
Bali short trip
By: Laus
Reviewed on: 09 Jan 2016
Great relaxing trip away from hectic Jakarta.
Recommended
Great service and good recommendations
By: Caroline
Reviewed on: 18 Feb 2016
Excellent arrangement and great service as well follow up, Catherine always ensures that we have a good time during the trip and does everything to protect our interests.
Recommended
wonderful personal service
By: Ritzy
Reviewed on: 18 Feb 2016
Catherine walked us through all the necessary steps to prepare for this trip. She double checked our travel documents, airline schedules, ship questionnaires and answered all our travel questions promptly. She followed up with a personal call before our trip to let us know about some things to expect that we would not have known otherwise. We have been very pleased with Catherine and will use her services in the future. We have found her to be very knowledgeable and professional.
Recommended
thoughtful and friendly service!
By: bennett
Reviewed on: 25 Feb 2016
Cathy was wonderful. On very short notice she helped us with our flight and hotel accommodations. We couldn't have ask for better service, perfect flight times and an awesome room. We are very grateful and will use her services again.
Recommended
Stellar!
By: KathyGTMom
Reviewed on: 08 Aug 2016
Cathy Whitworth assisted our family with travel plans to France and Greece for our sons wedding. Cathy's vast knowledge and experience with travel planning helped us execute an absolutely flawless wedding trip. Each detail was meticulously attended to and the responsiveness by both Cathy and her assistant was on point and immediate. Always so very pleasant to work with and patient with our thousands of questions and changes, Cathy's positive personality made planning this special event enjoyable - not stressful! It was a trip of a lifetime made memorable by a delightful & lovely travel planner - an expert in her field that we will definitely use for future adventures!
Recommended
Cathy is the best
By: GMAC44
Reviewed on: 19 May 2016
Cathy is excellent! She will always do her best to find my wife and I the resolution to whatever our travel needs are. I highly recommend using her to find the a solution to either a long planned vacation or just a one night stay. You will not be disappointed.
Recommended
Cathy delivers....
By: TurksSunGod
Reviewed on: 09 Jun 2016
Cathy was excellent in every way. She was attentive in researching and planning our trip and then delivered with a vacation that was better than we had even hoped. I have already recommended Cathy to others and will continue to do so.
Recommended
Excellent Napa Trip!
By: Joshua T.
Reviewed on: 06 Jul 2016
Cathy- Did an excellent job planning our Napa experience. We have never been to Napa and Cathy patiently guided us through the process from recommending wineries and restaurants suiting our preferences to planning the travel itinerary. It was a great trip and Cathy gets a lot of credit for it.
Recommended
Great Service
By: HoneyBee
Reviewed on: 19 Jul 2016
Cathy did an excellent. There was one disappointment with our room on the ship but I don 't think that was Cathy's fault. We paid for a suite and got a "handicapped" room that was really not acceptable. Cathy has tried to get compensated through Regent Ship Customer Servoce but to no avail. She is excellent at what she does and does not overlook any detail when planning a trip.
Recommended
Wonderful Expert Service
By: Becky
Reviewed on: 05 Aug 2016
The trip was filled with lots of activities. I thought the newly renovated Four Seasons Hotel in Georgetown was in a perfect location. There were great shops and many different restaurants within walking distance. The 2 bedroom hotel suite was just right for my husband and I traveling with two teenage nieces. The hotel service was very nice and offered flexible restaurant and room service. We were able to visit many sites in a short period of time. From all on the trip: A Big Thank You Becky
Recommended
Trip To Torino, Italy
By: Elizabeth
Reviewed on: 08 Sep 2017
Wonderful - very attentive to the parameters of our travel requirements.
Recommended
Details
By: DEG
Reviewed on: 18 Jun 2018
Catherine and Charlene both are very efficient at answering questions and helping us make the right decisions for the trip.
Recommended
Excellent recommendations and service
By: Brenda
Reviewed on: 14 Aug 2016
What a marvelous trip we had! Cathy Whitworth help us plan a visit to Athens, Greece for a wedding, a wonderful time in Paris, and a cruise on the Seine. Hotels were marvelous and perfectly located for our interests! Cathy understands her clients so well and makes excellent recommendations. She even offered to drive to the airport when our final papers from Viking failed to arrive before our departure. All was resolved with her assistance and the trip was a dream!
Recommended
Great Service!
By: Mark
Reviewed on: 30 Sep 2016
Catherine again provided us with great service in helping plan an anniversary trip to Triple Creek Ranch. Thanks for all of your help!
Recommended
Just returned from South Africa
By: Bags Packed
Reviewed on: 11 Oct 2016
My husband and I just returned from a long awaited trip to South Africa, planned and organized by Cathy---which was flawless. Thoughtful detail went into the itinerary and trip preparation. Our desire to see and experience the various sights of South Africa from coast, safari in the bush, wine estates, and the diversity of the cities and their population was organized in a stream lined manner with numerous highlights along the way. Africa Inscribed----her ground team, implemented Cathy's plan and I do mean team. Africa Inscribed is a collection of travel professionals who each excel in their individual specialty. Expectations were met and exceeded. Cathy has worked with this team for years and it is seamless from telling Cathy what you would like, listening and following her recommendations and then seeing it delivered by the staff of Africa Inscribed. This is the first time we have used the services of Cathy and Brownell Travel-----job well done!
Recommended
Nihiwatu
By: Nick
Reviewed on: 10 Mar 2017
As usual the trip was great. Everything was taken care of and stress free.
Recommended
great trip planning
By: caroline
Reviewed on: 25 Mar 2017
excellent and reliable agent, she works hard to make sure we have a great journey:)
Recommended
Grand Cayman Trip
By: Joshua T.
Reviewed on: 04 Apr 2017
Cathy is great. I sent her an email about a trip to Grand Cayman on a Saturday, not expecting a response until Monday. She responded within minutes and everything was booked shortly thereafter. Always enjoy working with her.
Recommended
North/central Spain
By: Gay Crowe
Reviewed on: 14 Apr 2017
I've been meaning to write Cathy a thank you note. Our trip to Spain was wonderful! I can not thank her enough. It was our first trip abroad, but I hope will not be our last. She took care of every detail (the transfers were very helpful). She is a special lady, one I hope to see more of. Thank you so very much Cathy! Love Gay and David Crowe
Recommended
Trip to France
By: Brooks
Reviewed on: 24 May 2017
Wonderful experience. Very responsive and insightful.
Recommended
Excellent Advisor
By: Anna
Reviewed on: 05 Jun 2017
Catherine is a true professional. She is wonderful to work with and very efficient. She is knowledgeable and goes above and beyond to make our trips very special. Thanks Catherine you are the best!
Recommended
Good travel advisor
By: Caroline
Reviewed on: 08 Jul 2017
Catherine follows up on every details and very caring to my mom sinc she is over 90 years old.
Recommended
Cathy Finds the Best
By: Eddie
Reviewed on: 10 Aug 2017
Just one email and the next thing I know I have choices that I did not know existed. There is a saying, " In this World there are Talkers and Doers." Well, Catherine Whitworth is a Doer. She puts her heart in her work and it shows. She puts that extra effort that makes her trips so special or finding the right hotel. I can't wait to go on another trip but only if she plans. Thank you, Eddie
Recommended
Galápagos Adventure
By: PG
Reviewed on: 13 Aug 2017
Perfectly crafted adventure to the Galapagos Islamds!!!
Recommended
Prague visit
By: Mike
Reviewed on: 16 Sep 2017
As always, Catherine has it covered. No detail is missed and every trip is suited to our wishes. Her knowledge of the various areas we've visited is encyclopedic and the trips are always tailored to our wants and needs. I can't recommend her too highly. We have come to count on her for all our trips.
Recommended
Excellent service
By: Caroline
Reviewed on: 14 Oct 2017
Wonderful experience, attention to details and very professional!
Recommended
Agent
By: Rick
Reviewed on: 01 Nov 2017
another great job with no problems. Trip went as planned
Recommended
Everything went very smoothly.
By: neverstayshome
Reviewed on: 12 Dec 2017
Catherine is very professional and a great advocate for the traveler. She pays great attention to the details and is always considering your personal interests. I have worked with her in the past and plan to do so in the future.
Recommended
Singapore
By: Nick
Reviewed on: 16 Dec 2017
As usual everything was flawless.
Recommended
Rose Bowl Trip
By: Mike
Reviewed on: 18 Jan 2018
Catherine was amazing...as always. She absolutely made this trip happen for our family. She searched diligently for airfare up until the last moment and got us the best deal possible. The hotel was great and in a perfect location. Most importantly, she came through when we missed our connection in Phoenix. She re-booked our flights..without change fees..and got us home at a reasonable time. This trip will be a great memory for our family for years and it is all thanks to Catherine.
Recommended
perfect and carefree!
By: Annette
Reviewed on: 26 Feb 2018
Catherine is such an attentive planner who submerses herself into your trip as if she herself was traveling with your party. She helped us out from the beginning because of issues I was having with another agent and I have now found an agent many years to come.
Recommended
Cathy Whitworth
By: Vonda
Reviewed on: 04 Mar 2018
Cathy is very professional, extremely knowledgeable and always willing to help with any travel needs. Awesome!
Recommended
Montage SC
By: Vonda
Reviewed on: 31 Mar 2018
Always a pleasure
Recommended
Catherine at Brownell
By: M.elen
Reviewed on: 09 Apr 2018
Catherine made sure that we understood all charges to the hotel. She did her utmost best to make sure we got the best room possible. Her enthusiasm made us feel longing to our holiday. To sum up she is an excellent travel agent and helps you to have the best holiday ever.
Recommended
Great Trip
By: Rose
Reviewed on: 07 May 2018
She designed a perfect trip and was available to help with any issues.
Recommended
good travel experience
By: caroline
Reviewed on: 31 May 2018
it is a pleasure to work with Catherine, she makes the best effort to plan the trips and follow up on everything closely. she is knowledgable and has lots of traveling experience, I have been using her service for years.
Recommended
Outstanding customer service - as always!
By: Steve
Reviewed on: 11 Jun 2018
Catherine is the consummate professional, but also makes you feel like you are the only customer on earth! She handles all the details, and all the last minute curves you can throw at her as well. We would not have known what to do or where to begin without her, and our trip was wonderful because of her! Thank you Catherine!!
Recommended
Perfection
By: Well traveled
Reviewed on: 13 Jun 2018
So well traveled, so connected, so knowledgeable. It was a perfect trip , planned at the last minute, lots of plane and train travel . So much could have gone wrong - not a single glitch . Each hotel , driver, guide , recommendation was total perfection!! I have traveled with Catherine , she has planned my major travels for 25 years . She is the best !!
Recommended
Italy
By: JR
Reviewed on: 07 Jun 2018
Catherine took care of everything! We were so prepared for our cruise, hotels (exceptional lodging), sightseeing trips, travel - everything! We highly recommend her to anyone planning a trip!
Recommended
Viking Cruise - Rhine River
By: Linda
Reviewed on: 22 Jun 2018
Catherine was wonderful! She was very professional and made our trip so easy. She acquired train tickets, Viking Reservations and transportation from port to train station and many other services for our Viking trip. It was a pleasure to work with her and we will certainly call her again .
Recommended
Fabulous!
By: Champuga
Reviewed on: 30 Jun 2018
Cathy is such a professional, such a great advisor for our vacation at Sea Island. The welcome basket was a really nice touch at check-in. So thankful we leveraged Cathy's services for our vacation.
Recommended
Ritz Carlton Rancho mirage
By: Melissa
Reviewed on: 26 Jul 2018
Catherine is the best! She made sure our trip was unforgettable and we got the best possible treatment at the resort!
Recommended
African Safaris
By: Safari Adventurers
Reviewed on: 26 Jul 2018
Catherine is a lively and engaging travel agent. She is very knowledgeable about Africa and did an excellent job of guiding the planning for our safari trip. Since she has been to African more than fifteen times, she could give first hand comments on places to visit. We loved the places where she booked us! She also did a great job making sure our special needs were met, working through any small problems and setting up great air travel options. She's a wonderful agent, and we highly recommend her.
Recommended
trip to Brussels
By: caroline
Reviewed on: 15 Aug 2018
it has been wonderful!
Recommended
Danube Cruise
By: Brenda
Reviewed on: 24 Sep 2018
Catherine Whitworth assisted us in the planning of a Danube River cruise with additional stays in Prague and Budapest. She is very thorough in her planning and recommendations to clients. She gave us great advice on hotels, dining options, tours, shopping and highlights of different cities. When I travel with Catherine's assistance, I am confident that we have a great advocate for us. This time we had some unexpected ship changes due to water levels on the Danube. Catherine worked closely with Viking on our return in seeking compensation for inconveniences and missed activities. I would not consider a trip abroad without the assistance of Catherine and her team. I highly recommend them!
Recommended
British Isles Viking Cruise and Paris Visit
By: FBA
Reviewed on: 17 Sep 2018
Catherine was simply fantastic!! She and her team kept in touch with us throughout the trip . We have already contacted Catherine about arranging a cruise down the Rhine. Top drawer service in every way!!!
Recommended
More Than We Could Have Imagined
By: Karman Fegtly
Reviewed on: 03 Oct 2018
Catherine and her team were amazing to work with. Their attention to detail was impressive and made our recent trip to Italy more than we had hoped for or could imagine! Catherine thought of everything and was so patient to walk us through each aspect of our trip! We described our trip as a "Trip of a Lifetime!" and we know that is due to Catherine's expertise! We are beyond grateful!
Recommended
Trip of Lifetime
By: Kiml
Reviewed on: 07 Oct 2018
Cathy was intuitive from the conception of our anniversary trip to Italy. She was able to provide an experience that encompassed the sightseeing we discussed and the relaxation we requested. The trip was made so much more enjoyable because of the great drivers, guides, and special hotel requests. Cathy made special arrangements with our hotel in Rome to have a private suite with a terrace overlooking a beautiful piazza and made dinner arrangements for us in the gardens at Hotel de Russie for our anniversary dinner. Our trip did not disappoint and only exceeded our expectations. We will look forward to our next trip planned by Cathy. Words cannot express our gratefulness for the trip of a lifetime.
Recommended
Review
By: robin@branstromandassociates.com
Reviewed on: 12 Oct 2018
Wonderful as always! We got a upgrade to a Hugh suite. 👍👍👍
Recommended
Italy
By: Lynne
Reviewed on: 28 Oct 2018
Catherine was amazing! She was eager to hear what we wanted from our trip and facilitate in every way!! Her input and expertise were priceless!
Recommended
Canada trip
By: Brenda
Reviewed on: 13 Nov 2018
WE always enjoy working with Catherine and her team. Travel arrangements were excellent and we loved both hotels, Le Chateau Frontenac in Quebec City and The Fairmont Queen Elizabeth in Montreal. Great Trip!
Recommended
Catherine
By: Jeroen and Melissa
Reviewed on: 11 Jan 2019
Makes our dreams come true and makes sure that we get the best treatment and service.
Recommended
Wonderful trip
By: Hank
Reviewed on: 22 Jan 2019
Catherine Dunham planned our trip. She was fabulous. Very attentive to details. She made our trip very special.
Recommended
Birthday Trip
By: Bernt fam 7
Reviewed on: 04 Mar 2019
Catherine is fantastic to work with. She has experience and clout with service providers and checks in during the trip to make sure everything is great. Highly recommend.
Recommended
Vina Vik Millahue Valley and Atacama
By: b&b
Reviewed on: 15 Mar 2019
Cathy is a wonderful Travel advisor! She did a great job of catering to our preferences while planning our trip.
Recommended
Always wonderful
By: Wallo
Reviewed on: 20 Mar 2019
Catherine and her team always deliver - they know travel inside and out. The best locations, hotels, and experiences. She never disappoints!
Recommended
Costa Rica Spring Break
By: Bethany
Reviewed on: 29 Apr 2019
Mrs Whitworth has our complete trust. I know that if she recommends a location that we will love it. She is very professional and has great taste!
Recommended
great service
By: caroline
Reviewed on: 28 Mar 2019
catherine plans the trip well and does a great follow up on each trip, she is reliable and detail oriented. she remembers all our preference and plan the trips accordingly.
Recommended
Catherine Whitworth
By: Molly
Reviewed on: 15 May 2019
Fabulous. Very attentive and so positive and helpful. She made all the right calls. Checked in with us before, during, and after. Made sure we had the VIP treatment during our stay
Recommended
Gasparilla Inn
By: Dorothy
Reviewed on: 28 Apr 2019
Very pleasant with excellent suggestions. All reservations were handled perfectly.
Recommended
So easy to work with and very knowledgeable
By: Chris
Reviewed on: 27 Apr 2019
Catherine takes your ideas and turns them into a dream vacation. She responds quickly to you, and has wonderful recommendations for wherever you are traveling. I love using Catherine to plan my trips.
Recommended
Six senses
By: Melissa
Reviewed on: 05 May 2019
Catherine always makes our reservation trough Brownell and Virtuoso effortless. She makes sure that we get the best upgrade and the best rooms. She makes travelling easy and rememborable.
Working with Catherine Whitworth, you will have access to:
- An experienced travel guide whom you can rely on before, during, and after the trip
- Exclusive luxury resorts and properties
- Once in a lifetime experiences
Explore with the Best
Virtuoso Advisors are constantly pushing the boundaries in unique travel experiences.
Alliance programs are unique tailored experiences exclusive to travelers working with Virtuoso Travel Advisors.
learn more
Myanmar
Botswana
Cambodia
France
India
Indonesia
Italy
Kenya
Australia
South Africa
Tanzania
Thailand
Turkey
Vietnam
Zimbabwe