Travel Specialties
Interests
Food & Wine
Culture, History & Arts
Independent Tours
Spa Vacations
River Cruising
Destinations
France
Germany
Switzerland
Austria
Selling Travel Since
1981
My Background
Born and raised in Germany, Marion Harbison has become a successful professional through her experiences in the travel industry, multi-national education and love for her career of choice-travel. Marion has more than 25 years of experience in the industry.

After completing her apprenticeship in Germany to become a travel consultant, Marion married and came to work in the United States. Being married to a career military officer meant Marion moved often, but was able to work in the travel business despite 12 relocations in 22 years! The challenges helped her to develop a diverse and loyal client base.
Marion has personal as well as professional accolades that have marked her success in the industry. The majority of her clients have followed her regardless of where she called home, additionally; Marion's employers quickly recognized her expertise and talent, allowing her to function in positions ranging from travel consultant, office manager and agency manger. She successfully turned around a branch office that was on the verge of closing, and made it the most profitable office of three, surpassing even the main office. After settling in Chattanooga, Tennessee Marion began working for an upscale agency and again worked to develop a new client base. Her efforts were rewarded after only two years when she was recognized by Conde Nast Traveler magazine as a top travel specialist for Germany. Making the list as one of the top 128 travel consultants in the United States is a great honor and Marion has been included on the list from 2002-2011, ten consecutive years.
Marion has taken great pride in her career and professional life, becoming a travel specialist for Germany, Switzerland, Austria and Bermuda. Additionally, Marion earned her Bachelor of Science degree from Murray State University with an emphasis on Travel and Leisure.
Places I Have Traveled
Reviews and Recommendations for Marion Harbison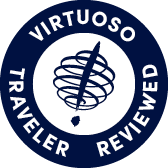 Virtuoso Verified Traveler
All reviews are from confirmed guests sharing exclusive insights
Sort reviews by
Recommended
By: Not provided
Reviewed on: 25 Sep 2013
we would highly recommend Marion - she is extremely knowledgeable about the country,the accommodations,guides,drivers, etc. She is also very responsive,thorough, and accessible. the trip exceeded our expectations and came in within the budgetary guide lines we established initially.
Recommended
Highly recommended
By: Steve\Laura
Reviewed on: 16 Oct 2013
Marion has helped me plan 2 vacations to Europe. The trips went off without any difficulties or problems. The accommodations were outstanding. The plane, train, and rental car were all taken care of and the connections worked perfectly. I will use Marion when I plan next medication. She is a complete professional and knows her business.
Recommended
Have recommended her to friends
By: JLA
Reviewed on: 06 Oct 2013
We have used Marion's services over the past ten years and she never disappoints. She responds quickly, gets us the information we need and helps with anything we require. She has a wonderful base of knowledge and makes great suggestions. We have recommended her to friends ... and will continue as her clients.
Recommended
Highly Recommended Agent
By: JDC
Reviewed on: 11 Oct 2013
This summer's trip to Normandy and Brittany was about the 7th or 8th trip planned for us by Marion. We usually go to unusual destinations - where most travelers don't go - to pursue out interests in architecture. Marion has always found comfortable and unique places for us to stay. Great to work with and very helpful.
Recommended
Highly recommended
By: Tom
Reviewed on: 11 Oct 2013
Marion was first rate. We have already recommended her to a German couple (our trip was to Germany). I was somewhat anxious about remembering the plans for each town, until there appeared in the mail from Marion an outline in great detail of hotels, tickets, cars, trains, museums, etc with timings, plus tips such as the best way to get cash, when to tip etc.I don't know how we could have gotten better service.
Recommended
Very Highly Recommended
By: DAC
Reviewed on: 18 Oct 2013
We have worked with Marion for at least 10 years and have always been very satisfied with her knowledge and her attention to detail. She knows the areas we wanted to travel and made spot on recommendations for our trips. I have referred Marion to a couple of my friends and they were also very satisfied. Marion is a TOP NOTCH Travel Agent and I would recommend her work to anyone.
Recommended
Highly Recommend Marion
By: Steve
Reviewed on: 23 Dec 2013
Our trip was fantastic. It was well thought out, planned and creative. We saw and interacted with a lot of the country we were in, while also having plenty of alone time by which to explore by ourselves if we wanted to. This is the second time I've worked with Marion on a trip and will happily do so again. Thank you Marion!
Recommended
highly recomended
By: Gin48
Reviewed on: 23 Dec 2013
Trip was wonderfully planned out! Great group of people and saw so many wonderful beautiful things. I don't think I have ever walked so much in my life in such a short time but it was work every step. Marion you did a great job and am so glad Terry and I got to go. Merry Christmas and Happy New Year!
Recommended
Outstanding experience to German Christmas Markets!
By: Gypsy1961
Reviewed on: 04 Jan 2014
Detailed planning resulted in a relaxing, magical vacation. I appreciated the variety of Christmas markets in cities and villages and days enjoying countrysides and castles. Our trip allowed us organized group time and plenty of free time to explore on our own. Tour guides were friendly, informative and added greatly to my overall experience. Transportation and hotel arrangements were flawless. I highly recommend this trip and look forward to working with Marion on future travels.
Recommended
highly recommend
By: nat
Reviewed on: 12 Mar 2014
Marion has booked us on several trips.  She is very knowledgeable and efficient.  Our trips have been well orchestrated.  She is so willing to work with us and handles whatever we throw at her!
Recommended
Highly recommended
By: Kikilodi
Reviewed on: 25 Jun 2014
Marion was on top of everything, from the detailed itinerary to the address for our rental car return. We will use her again (actually have already booked again through her). Her hotel recommendations were terrific and were exactly what we were hoping for.
Recommended
Highly Recommended
By: john
Reviewed on: 15 Jul 2014
Marion was recommended to me by a friend who had used her to plan a trip to Germany several years before.  I needed trip planning assistance on very short notice (less than a week) and she had to hustle, but got it done.  Marion put us in great hotels that were ideally located near the sights we were interested in.  She booked our hotel in Munich in the most convenient location to access the subways and trams.  Marion plans a great itinerary right down to the smallest details of the trip.  I'm so glad she told us to take the Night Watchman tour in Rothenburg.  I know our trip was better than anything I could have planned myself and the investment in Marion's services was well worth it.  She really paid attention to what we wanted to accomplish and built the trip around our interests.  Very easy to work with.  A total pro when it comes to travel in Germany.
Recommended
Outstanding Experience
By: WanderLing
Reviewed on: 08 Aug 2014
From start to finish the trip was expertly planned and executed! Could not have imagined a better experience!
Recommended
Terrific planning and guidance
By: HPFrank
Reviewed on: 21 Aug 2014
Marion helped me flesh out a trip to Germany that was planned around tickets to the Wagner Festival in Bayreuth. She did an amazing job of understanding the diverse interests of the three people on the trip and delighted us with wonderful guides, lovely hotels and thoughtful itineraries that enabled us to make the most of a brief time in each place.
Recommended
Excellent help
By: DonnaP
Reviewed on: 12 Sep 2014
Marion was great at helping us plan our trip to Germany and Amsterdam. As our reason for going to Germany was to bury my husband's parents it was not an easy tourist trip. She help us find and book a local hotel near the cemetery and was great at being our go between. We plan on using Marion again next for just a pleasure trip back. thanks Marion!
Recommended
Wonderful trip!
By: Vmkd2012
Reviewed on: 08 Sep 2014
My adult son and I have wanted to take a trip to Germany for years, and we finally decided to just do it. We knew the types of things we wanted to experience, but did not know where to start. Germany is a big country, and we only had 8 days for our vacation. Marion's biggest contribution was helping us to pin down a reasonable area of the country to tour. She talked with us about the details of what we wanted, and then came up with a plan that made so much sense for us. Once we pinned down the locations, she then worked on booking hotels, all of which were top quality, as well as any tours that we wanted. She can book transportation, reservations and so much more, but her expertise on what to do and where to go was what made her services so valuable. And her fees are incredibly reasonable. We definitely recommend Marion.
Recommended
Highly Recommend
By: Happy Travelers
Reviewed on: 01 Oct 2014
We were extremely pleased with the guidance/assistance provided by Marion Harbison for a recent trip in Europe. As semi-independent travelers she was able to take the information that we gave her as to where we wanted to travel, the goals of our trip, the activities we were interested in, along with securing convenient accommodations (within our price range ) as well as rail transportation and outstanding guides and tours....to make our trip everything we had hoped it would be! The venue material for each stop provided to us was very informative and helpful. Communications with her were always timely and efficient. We highly recommend her services and would certainly use her the next time we are traveling.
Recommended
Only travel agent i will use
By: Steve
Reviewed on: 23 Sep 2014
Marion is the only travel agent we will use to help us plan a trip. her personal service goes far beyond the transaction. She gets to know you and what you want. Suggests things based on her knowledge and the expertly executes on the plan. this trip was our 25th wedding anniversary and we wanted someplace special While not a Hawaii expert, she spoke with people she trusted and got their advise. Based on what she knew about my wife and me, she put us into the Four Seasons Maui. We could have not been more pleased. When we got there, there was even a bottle of Champaign and Fruit waiting. She even followed up when we got back and asked about the trip. to paraphrase the most interesting man in the world, "I don't use travel agents often, but when I do, I use marion." you should too!
Recommended
Amazing tour in Germany
By: gfcorreia
Reviewed on: 18 Oct 2014
We are from Brazil and we find Marion in a Conde Nast Traveler Magazine ad about a travel agent specialized in German Tours Our trip and tours were perfect: everything was arranged with enough time to get to the places, we just had to follow her itinerary orientation and everything happened exactly as planned! We felt free of worries!! We saw wonderful landscapes, tasted different foods and beers! The weather was sunny almost everyday. We liked almost all hotels (kindly staff, good location, nice architecture). The dinner she reserved for us in Rotenburg was wonderful: very traditional with a group of local guys playing something that we didn't understand but we enjoyed!!hahahah we imagined it was about the celebrations of Union Day in Germany. We certainly recommend Marion as travel agent and we are sure no one will be disappointed with her services and cordiality!! We plan contact her again in our next trip! Thank you Marion!!
Recommended
Wonderful Trip planned by Marion
By: MIKE K
Reviewed on: 12 Nov 2014
We decided it was time to visit Germany, a country neither my wife nor I have ever been to. After reading some reviews of about Marion on Conde Naste I decided to let her help us. I am very happy I made that decision. Marion put together a carefully well thought out itinerary exactly meeting all of our many specifications and desires. The expert itinerary helped us navigate through unfamiliar terrain. I appreciate all the effort Marion made and I would absolutely recommend her to anyone planning a visit to Germany!! Thank you Marion
Recommended
Excellent and Creative Agent!
By: Greg K
Reviewed on: 06 Jan 2015
Marion did a great job of listening carefully and arranging highly detailed private tours in Bavaria for my wife and I. Although some were fairly typical day trips from Munich, one was especially creative. We wanted to visit "Catholic Bavaria", and Marion made detailed arrangements with "Greg", a tour guide who has expert knowledge in all things Bavarian Catholic. Greg and his driver Michael provided us a wonderful experience of Catholic Bavaria including masses, visiting the Black Madonna, exploring hidden monasteries, while continually providing interesting intellectual tid-bits along the way. I had first contacted a travel agent recommended by Travel + Leisure, who was frankly difficult to deal with, wanted us to travel to places they recommended, and told us a Bavarian Catholic trip was not feasible. Good thing we found Marion!
Recommended
Exceptional Service
By: Jdsmth20
Reviewed on: 05 Jan 2015
Marion, went above and beyond with this trip! She planned the perfect honeymoon retreat with Kensington Tours for us in Thailand and we could not have been happier. Marion is always attentive and makes sure that we have everything we need prior to our trips. This trip was no exception. She is extremely mindful of little details. For example, we (my husband and I) failed to book a hotel for the final night of our trip, which ended in Bangkok. Thanks to Marion's catch after reviewing our itinerary she brought this to our attention and then promptly took care of booking something for us. Additionally, she dealt with all of the correspondence with the tour company for us prior to departure and sent us documents to review even before the tour company did so that we did not have to wait to examine the final details of the trip. We had an exceptional trip and it was all thanks to her planning and recommendations. I highly recommend Marion and could not be happier with her services!
Recommended
Professional Service
By: Karen Winter Getaway
Reviewed on: 26 Feb 2015
This was our first time to use Marion and we were both Very satisfied with our service, the price she was able to book our trip, and all the planning she took care of. Our trip was Fabulous and we had a great time. We will not only use Marion again soon, but we will also recommend her to our friends.
Recommended
Fabulous!
By: HauteHillbilly
Reviewed on: 11 Mar 2015
Our accommodations in Amsterdam were superb. The hotel was centrally located to allow easy access to the sites the city had to offer and the staff was so attentive and helpful. The tour guide that Marion booked for us was a perfect match for our group. She was Dutch with extensive knowledge of history, art, and food. She had spent a couple of years in the southern United States so she had no problems with our dialect. The entire group agreed that our day with her was the best! Thanks to Marion's expertise we made the most of our time in Amsterdam. She is working on our next trip!
Recommended
Wonderful service, as usual.
By: Natalie
Reviewed on: 19 Mar 2015
We have used Marion for our trips for the past six years. I can't express how good of a travel agent she is. We will continue to have Marion plan our trips.
Recommended
Very helpful with flights
By: Liz
Reviewed on: 23 Mar 2015
Marion had her assistant schedule and confirm my flights to Chile. He was easy to work with, very responsive to questions and concerns, and all went smoothly. Thank you!
Recommended
Wonderful to work with!
By: Nancy
Reviewed on: 28 Apr 2015
This is my second time to use Brownell Travel and both times I have been pleased. For our trip to the Czech Republic, Austria, and Germany we were referred to Marion. She was pleasant, knowledgeable and very organized. With her general travel, hotel, sites, car rental and train travel suggestions we had a PERFECT trip. Not one hitch!!! So many, many thanks to Marion for helping us make a fun and memorable family trip. We will always remember this time together. I would definitely have Marion help us with future travel planning!!!
Recommended
Professional detailed courteous service
By: WayneK
Reviewed on: 18 Jun 2015
Marion made the trip extremely easy to get around from one country to the next by train and from city to city in Germany without us getting flustered. She informed us of a train strike a day before departure which was very helpful, and said it might last for one week, but don't worry because they will provide alternative transportation. The hotels we stayed at were very comfortable and accommodating. The tour guides in Berlin and Munich were great and very informative and had a great sense of humor. Marion was always so detailed and responsive during the process of locking in flights, getting train tickets, and suggesting side trips on buses. She also made the perfect rail connections, and we were pleased with the point A to point B instead of purchasing one ticket for the entire trip. If I took this trip again, I would take the exact same path. I also enjoyed the very professional itinerary booklet from Marion with recommendations, and tickets, vouchers, etc. Marion is #1.
Recommended
Simpatico travels
By: Kathie
Reviewed on: 19 Jun 2015
Great hotels, excellent food, experienced director, fabulous speakers (we gave one a standing ovation), attention to detail, simpatico travelers. This kind of trip with a historical theme attracts history buffs who already have much in common. Tauck encouraged guests to circulate and the "old hands" were very good about it. Everyone was friendly and fun to talk to. We were amazed at the privileged access we got to many venues (like the hour headstart at the National Archives). The itinerary was well thought out -- too bad because of geography we couldn't end at Appomattox!
Recommended
Timely and professional service
By: Julie and Erick
Reviewed on: 23 Jun 2015
Marion is the consummate professional. She always gets back to us with any inquiries or problems very quickly, and always has good suggestions. She listens to what we want, how much we want to spend, and how we wish to proceed and advises or supplies us accordingly. We have used her services for twelve years now and been pleased with every trip. AND we live on the west coast -- have never met her in person!
Recommended
Arranged a wonderful trip with excellent recommendations!
By: Deb
Reviewed on: 27 Jun 2015
Marian arranged our trip to Spain and Portugal and every was excellent! Flights were good, the pretour arrangements were great, the tour company was fantastic. I am ready to go again!
Recommended
Excellent Hotel in Zurich Switzerland
By: xxxxx
Reviewed on: 18 Jun 2015
I had asked Marion Harbison to find me a hotel room in Zurich for one night in June 2015 as a extension to a scheduled group tour trip. The hotel was centrally located and excellent in every manner. I was very happy with everything about this hotel.
Recommended
Personalized Service
By: shelby&tim
Reviewed on: 02 Jul 2015
My husband and I contacted Marion Harbison last year about planning a trip to Germany. Working with Marion was easy. I told her our budget, dates of travel, and interests, and she ran with it. I felt comfortable talking with Marion about altering the itinerary, but it was such a relief to have someone research and arrange all the details. She made us feel like we could just relax and get ready for our trip, and because of her planning, this is just what we were able to do once we got to Europe! Upon our return, several people have asked me what went wrong our trip. Because of Marion's attentiveness, I can honestly say nothing. I have worked with other travel agents in the past who did not give me the personalized and dedicated attention that Marion did. And the results are proof of her time and attention: my husband and I agree that our trip through Marion was the best we have ever taken together. From now on, we plan to only use Marion Harbison at Brownell Travel.
Recommended
World's best agent!
By: Mary
Reviewed on: 20 Sep 2015
Marion planned a trip for us to Vietnam which was fantastic! Her attention to detail was so appreciated and certainly reaped huge benefits for us the travelers. The company we dealt with was very skilled and educated. Both the tour guide and driver were experts in their field. About mid tour the company even called to check on us to be sure everything was going well. Thanks to Marion and her terrific planning every detail was covered. Hotel choices were convenient and just what we expected. We communicatedid our wishes for the trip and Marion very skillfully put it together with just the right amount of downtime for us. Thanks to Marion we had a fabulous time in Vietnam.
Recommended
Excellent In Depth Knowledge
By: Darlene
Reviewed on: 23 Nov 2015
Marion was the terrific added touch improving our travels through Berlin and Hamburg. We were particularly impressed with her knowledge of the hotels. While we were considering one particular hotel, she suggested another which provided world class service, excellent location, and was not overrun and impersonal. Had we not listened to her, we would have enjoyed our stay in Berlin less. I will also say that she was a great help after our return home when there was an overbilling snafu. She worked to unravel and fix the problem even though it was not due to anything she had done, and she did it all while she was traveling. Thanks again for all your help!
Recommended
Expert friendly service
By: Ginny48
Reviewed on: 29 Sep 2015
Even though we had to cancel our trip Marion did everything she could to accomadate our needs regarding our trip
Recommended
just what we wanted
By: docdoc
Reviewed on: 08 Oct 2015
another great job of travel planning for us. All reservations were correct and we all found our accomodations to be just right. Thanks again
Recommended
super--super
By: Coach
Reviewed on: 21 Oct 2015
Great trip--everything went like we dreamed of.
Recommended
Great customer service
By: Jean
Reviewed on: 30 Nov 2015
Marion defiantly puts your budget into mind when planning your trip She recently helped me plan my trip to Australia. I gave her the list of dates on where we wanted to stay in each city plus the budget I had for Hotels. She found great hotels within my budget that were clean and efficient plus close to public transportation. She really listens to your needs. This has been the fourth time I have worked with Marion on different trips and I will defiantly use her again and I also highly recommend her to anyone one needing help. Even with everything that you can do online with travel it was nice to have her expertise. Thanks Marion!
Recommended
Easy to work with and helpful.
By: Jethro11
Reviewed on: 15 Dec 2015
Marion's advice regarding travel insurance was extremely useful to us as our first trip set up by Marion was interrupted by an unfortunate medical crisis. The insurer she recommended not only took care of our crisis, but also reimbursed us for the trip which allowed us to travel again at a later date. We just completed our second trip with Marion, and we were really pleased with our river cruise. The cabin, food and service were excellent.
Recommended
Times Square
By: Liz
Reviewed on: 20 Apr 2016
Great hotel, great location, great service.
Recommended
Exceeded expectations!
By: ea32
Reviewed on: 22 May 2016
We had never stayed at this hotel which is slightly away from the French Quarter because we have wanted to be closer but we were meeting friends there so…. Marion as a Virtuoso Member was able to secure for us an excellent up graded room plus breakfast and a voucher for lunch. This is an exceptional hotel with excellent service. The concierge Noel was able to get our group a private room at Antoine's during a very busy weekend as well as helping with other reservations.\ Terrific weekend with old friends improved by Marion's help!
Recommended
Great trip planner
By: zhokie
Reviewed on: 09 Jun 2016
Marion has planned two tours of Bavaria for my family. She consistently found great hotels and pointed us toward sights that created good memories. Easy to work with and thorough. Marion knows Germany!
Recommended
Another wonderful trip!
By: Bob67
Reviewed on: 29 Jul 2016
Marion arranged a 2 week holiday for us in the English countryside and it was fantastic! From flights to transfers to events and meals we were thrilled with our trip. This is the second time that we have used her for our European travel and we plan to do so again next year.
Recommended
Another perfectly planned trip!
By: Hautehillbilly
Reviewed on: 28 Jul 2016
Marion provides efficient, friendly service and somehow manages to plan for tours and hotels we love even when we cannot figure out exactly what we want. She's the best!
Recommended
Expert recommendations
By: Greg
Reviewed on: 24 Aug 2016
Marion provided expert recommendations on a guide, hotel, and restaurants for our trip to Provence and Cannes. Her insights made the trip highly enjoyable for the entire family.
Recommended
great service as always!
By: Larry 517
Reviewed on: 27 Aug 2016
Marion planned another great trip for us. We stayed at the best hotel in the city. Great location, food, staff and amenities. We have booked several trips with Marion. All have been wonderful.
Recommended
Wonderful experience!
By: Kikilodi
Reviewed on: 26 Sep 2016
We had a wonderful trip. Our room was very nice and we used our balcony often as we had great weather. Our travel agent had everything organized to perfection.
Recommended
Fantastic time!
By: Mary B
Reviewed on: 28 Sep 2016
It was an amazing trip. Marion was so helpful, efficient, and gave great advice! She made everything so easy it took a lot of the stress away. The trains, tours and esp the hotel recommendations. The locations were perfect. We really really enjoyed our time in Germany and appreciated the help getting to Italy to continue our trip!
Recommended
Hotel reservation
By: Jeff
Reviewed on: 01 Nov 2016
Marion Harbison provided usual great service in helping us reserve a hotel room for family vacation in AZ. Thanks to her, we were able to get Virtuoso benefits and upgrade. She is always responsive and helpful.
Recommended
Expert help with Germany family trip!
By: Donna022
Reviewed on: 27 Oct 2016
I selected Marion from the Virtuoso agent search page looking for someone with extensive experience planning Germany family trips. (We have used Virtuoso agents previously and have always been very satisfied with the skills, experience, and ability to work well with us in planning trips). Marion lived in Germany for many years, has an extensive network of tour guides, hotels, and "things to do" in Germany. We have enjoyed every step of planning our trip with Marion - she is very collaborative, attentive to the special needs such as our grand children, and provided a thorough itinerary with documentation and tickets to guide out trip with ease. All the tour guides that were set up were exceptional, the hotels were perfect for our needs, and we really appreciated all the airline reservations (finding the best connections and prices!), train ticket printed, and area "insights" on attractions to see and things to do. If you are planning a Germany trip, Marion is the best!
Recommended
Norway with Hurtingruten
By: Mary
Reviewed on: 20 Mar 2017
She is a very dedicated and professional adviser. Marion is extremely organized and easy to work with. Always prompt in her response time. Her travel packets are super organized and easy to follow.
Recommended
Review of Viking River Cruise
By: Sandy
Reviewed on: 12 Jun 2017
Marion is fabulous to work with. She is very professional and knows exactly what I want to do and should not do. I believe this was one of the first Viking River Cruises she had booked and it was so much fun! I would recommend Marion to anyone (and I do often) and I would travel and recommend Viking River Cruise again. It really was a trip of a lifetime!
Recommended
Last Minute Paris and Germany
By: Europe Bound
Reviewed on: 22 Jun 2017
Marion was extremely helpful in preparing a last minute trip for my fiancé and I. We decided last minute that I would join him to go to a work conference to first see Paris, Berlin and Munich the week prior. Marion was able to pull together and continually tweak an itinerary that let us get the most from the short time we had at each site. Her recommendations for a personal travel guide in Berlin were one of the highlights of the trip!
Recommended
Trip to Reykjavik Copenhagen Amsterdam
By: MPH
Reviewed on: 23 Jun 2017
Excellent! Knows how to 'read' what I need in particular and what will work in general to make travel comfortable. I first found her when arranging trip to Germany - which was amazing- and have used her subsequently for all my travels
Recommended
So easy to work with
By: TimandShelby
Reviewed on: 03 Jul 2017
We love working with Marion because she knows how to plan and organize all the details that we wouldn't know how to make happen. Her choice of hotels is excellent, and we trust Marion to get us from city to city smoothly. She does all the work for you, so that when it comes time for your trip, you simply need to relax and enjoy. We plan to use Marion for all our travel adventures in the future.
Recommended
Marion Harbison
By: Clyde
Reviewed on: 16 Aug 2017
This was our first time to use Marion. We're already planning our next trip with her. She's knowledgeable, prompt, and very easy to work with. Fantastic!
Recommended
Marian
By: Bianca
Reviewed on: 04 Oct 2017
Yes she did a good job
Recommended
Travel Experiences To Rave About
By: Mary
Reviewed on: 19 Oct 2017
Working with Marion is a great use of time and resources. She is efficient, organized, knowledgeable, has unlimited resources and save me money. What more could you want from an adviser?
Recommended
Mississippi river
By: Erick
Reviewed on: 10 Nov 2017
Excellent and thorough as usual.
Recommended
Train adventure
By: Lily
Reviewed on: 08 Dec 2017
Marion responded to our request quickly and was easy to work with. She recommended a trip that met our needs and timeline.
Recommended
Marion Harbison = smooth sailing!
By: Crew4
Reviewed on: 20 Dec 2017
Marion is an excellent travel consultant, and our recent Rhine cruise in Germany was outstanding. This is the third time I have worked with Marion, and I highly recommend her. I will continue to consult Marion for my travel needs.
Recommended
Sunny, relaxing week in Punta Cana
By: Karen
Reviewed on: 11 Mar 2018
Brett and I had a wonderful trip together and Marion made it easy, simple and no worries for us. She even got us first class on the flight down to Punta Cana! We had a Great room and the most quiet pool-(all Adult). Marion is fabulous and we will not only use her again for our trip to Germany but will recommend her to our friends as well!
Recommended
Excellent travel consultany
By: Pixie
Reviewed on: 07 Apr 2018
Great experience. Great agen t. Great product.
Working with Marion Harbison, you will have access to:
- An experienced travel guide whom you can rely on before, during, and after the trip
- Exclusive luxury resorts and properties
- Once in a lifetime experiences
Explore with the Best
Virtuoso Advisors are constantly pushing the boundaries in unique travel experiences.
Alliance programs are unique tailored experiences exclusive to travelers working with Virtuoso Travel Advisors.
learn more
France
Germany
Switzerland
Austria