Travel Specialties
Interests
Beach & Sun
Family Travel
Food & Wine
Honeymoons
Destination Weddings
Destinations
United States - All
Australia
Bahamas
Belize
Cook Islands
Selling Travel Since
1991
My Background
A self-proclaimed "flip-flops and palm tree girl" Kari has endless enthusiasm for everything tropical. With deep experience planning destination weddings, honeymoons, and family vacations, she knows what to recommend for anything sun, sand and sea. Hawaii, Mexico, Costa Rica, Maldives, Dubai, South Pacific Islands, Caribbean resorts and cruises are specialty destinations for her. After visiting Kenya and calling it "a life changing experience" Kari has planned amazing safari vacations for clients ranging from top business executives to multi-generational families. Favorite personal memories include her many visits to every Disney park in the world, and with her "in the know" Disney secrets, helping families plan magical Disney vacations by land and by sea.
Places I Have Traveled
Reviews and Recommendations for Kari Mollan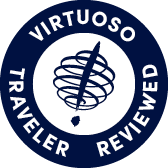 Virtuoso Verified Traveler
All reviews are from confirmed guests sharing exclusive insights
Sort reviews by
Recommended
Highly Recommended
By: Tom619
Reviewed on: 11 Oct 2013
Kari was outstanding in all respects. She took the time to understand what we were looking for and came back with great suggestions. She was very responsive, and the trip was flawless in every sense.
Recommended
Highly Recommended
By: Lee44
Reviewed on: 13 Oct 2013
Keri was a great help to us as this was our first cruise. She responded to any questions that we asked and her reccomendations were perfect. Even down to which tours we could take and if we could enjoy them as my husband does not walk well. Would we call Keri gain = YES.
Recommended
GREAT JOB OF PLANNING THE TRIP
By: PETE
Reviewed on: 22 Oct 2013
Kari helped plan this trip and it came off without a hitch. We were very happy with all of the arrangements that she made for us especially the air travel which worked very well on a fairly complicated trip.
Recommended
Kari is Awesome!
By: Richard
Reviewed on: 25 Nov 2013
Kari Mollan is great! Always there to help our family arrange a great trip/vacation. Thanks,Kari. Richard
Recommended
Kari is wonderful to work with!
By: Richard
Reviewed on: 02 Jan 2014
Kari is always there to help us.....which makes all of our trips that much better!
Recommended
Highly recommend!!!
By: Barb
Reviewed on: 13 Jan 2014
As usual, Kari did an awesome job planning our trip. She found the best resort for our family's needs and, as a result, we had a fabulous time!! I have very high expectations and am very difficult to please. We have asked her to book splurge trips and we have asked her to plan budget trips. Kari knows our taste and nails it every time on her recommendations! We could not be happier with her!!
Recommended
Kari's the BEST!
By: Jane
Reviewed on: 05 Feb 2014
I've worked with Kari on a number of kinda complicated itineraries over the years...and she has just been awesome!  When I say worked with, I mean..Kari..help!  Hands down the best travel professional I've ever come across, and there've been several.  Great attitude, total professional, and goes above and beyond what you would expect.  And when I drop something on her at the last minute, she doesn't blink.  I love Kari!  And recommend her all the time.  There is frankly nothing like having peace of mind when making travel plans...no matter if it's domestic or international.   Top notch, top drawer, simply the best!
Recommended
The Best Ever!
By: MDD
Reviewed on: 05 Feb 2014
We have worked with Kari Mollan for many years and each time we reach out her, she exceed our expectations.  We highly recommend her to all of our friends and family.
Recommended
Kari...in a word....awesome!
By: R&B
Reviewed on: 01 Jul 2014
Kari,Always comes through for us. Great service.R&B
Recommended
Once again...great advice and great service!
By: Richard
Reviewed on: 23 Feb 2015
Kari continues to provide our family with great service...including when we want to change things two or three times! Always a pleasure to work with! RG
Recommended
Sudden travel solved
By: rjnooz
Reviewed on: 04 Mar 2015
We had a family emergency that mandated my wife's travel to Warsaw, Poland. Kari gave us two good options at good prices. All went well and my wife made it to her homeland and back in great shape.
Recommended
Great Service
By: John / 65
Reviewed on: 11 Jul 2016
Kari was great and the trip went off without any problems
Recommended
Great Planning!
By: MarthaM
Reviewed on: 28 Jul 2016
Working with Kari was great. She quickly gave us the information we needed, followed up in a timely manner and got our itinerary quickly. When we needed additional services she quickly got on it. Overall, it all worked great. Thanks
Recommended
Orlando trip
By: Mark
Reviewed on: 03 Jul 2017
Everything on the trip went very smoothly. I have worked with Kari for many years and have referred her to friends. Thank you,
Recommended
Kari knows what we want!
By: Cathryn
Reviewed on: 05 May 2015
Kari planned the perfect trip for us in French Polynesia. She sent us to three islands for our two week vacation: Moorea, Huahine, and Bora Bora. She knows that we like small resorts, lots of adventurous activities, and unusual places. In all three locations, she booked us at warm, friendly, elegant resorts like the Intercontinental Moana in Bora Bora. The lovely owner of this resort greeted us as we arrived, checked frequently with us throughout our stay, and waved goodbye as we left! And Kari made sure we had the best overwater bungalow, looking out at the most perfect view of mountains and water. We also loved the fact that we could easily get to elegant restaurants by car or boat. She was so smart to send us to Huahine, an island that takes you back in time and is so lush and pristine. And for Moorea, she chose the lovely Moorea Pearl that was small, beautiful, and close to a town. It was easy to rent a car across from the hotel and drive around this beautiful island.
Recommended
Kari Gets It Don1
By: rjnooz
Reviewed on: 19 Jun 2015
It was a quick four-day jaunt to Miami Beach, and we wanted to try a new place. Kari put us in the Eden Roc, right next to the very familiar Fontainebleau. When they messed up the room assignment, Kari was quick to get it fixed, inspiring much bowing and scraping from 3,000 miles away! We got there literally in the final hours of the lobby's bar's existence. We checked in to the sight of people having cocktails. We woke up to huge white curtains in the lobby and the sound of jackhammers taking up the tile floor. But our room was well away from the construction, and we had a commanding ocean view. Everything else was tip-top: the included breakfast buffet was excellent. The beach staff set us up with a terrific 'fort' involving two umbrellas and a raised cabana.
Recommended
Kari is great, as usual!
By: Richard
Reviewed on: 30 Nov 2015
Kari is always helpful; prompt and professional. R
Recommended
She Finds Amazing Deals!
By: Cat&Jeff
Reviewed on: 02 Feb 2016
Kari is AMAZING. Several years ago, my husband and I decided to do our "bucket list trips" before we retire. Kari had been amazing at helping us plan trips to Spain, Costa Rica, New Zealand, and French Polynesia. For our latest trip, we wanted to go to Chile and Argentina. This trip was complicated since we wanted to go to Santiago, Chiloe island, Bariloche, Argentina, and Torres Del Paine, in two weeks. She helping us figure out when to rely on transfers and tours and when to rent a car and drive. For one of our hotels in Bariloche, Argentina, she has told me she got an amazing deal. When we got there I realized what she meant. Our room, overlooking a gorgeous lake and mountain view, had the following: A huge bed, a great deck, a Jacuzzi tub, a wet sauna with multiple lights and scents, a dry sauna, two showers, a kitchen, and more. My husband taught the hotel owner the meaning of the phrase, "GET OUT OF TOWN!!!" It was just one small example of how Kari always amazes us!
Recommended
Quick, Efficient and Amazing Service
By: Chelsea
Reviewed on: 01 Jul 2016
Kari booked our honeymoon to Anantara Veli in the Maldives and it was absolute paradise. She made sure to arrange all of our transfers and called promptly to discuss flight/reservation details. The only thing I would recommend is for anyone traveling that long of a distance is to book business/first class for the long flights (it was my choice to book economy)! All positive praise for Kari on her excellent service. I will definitely be using her in the future for all of our travel needs!
Recommended
Itinerary / Schedule was perfect!
By: Friend of family
Reviewed on: 10 Jul 2016
Wonderful to have found a personable and knowledgeable travel agent who helped us meet our travel needs, both logistically and at a reasonable price. We had the trip of a lifetime!
Recommended
Outstanding Hotel!
By: DJH
Reviewed on: 30 Aug 2016
My wife and I recently spent 3 nights at the Four Seasons Gresham Palace, after finishing a Danube river cruise on the new Scenic Amber. .We were celebrating our 40th wedding anniversary. Thanks to Virtuoso we were upgraded a beautiful River View Suite. We were treated like royalty. Special treats and lovely flowers were sent to our suite. The staff went out of their way to make our stay special, especially the front desk manager Andrea The service and food were the best we have ever experienced in any hotel. Thank you Kari and Virtuoso.
Recommended
Travel Expert!
By: East Coast Rookie
Reviewed on: 07 Sep 2016
We had been planning our trip to the east coast for quite some time and are so grateful that Kari was behind the wheel. She was able to offer great suggestions and provide some extremely competitive pricing with airfare, hotels, rental cars and fun things to do. She was even able to assist with last minute Broadway play tickets. While it sometimes seems that it would be the easier and less expensive way to book things yourself online, our experience has this traveler sold on allowing the "experts" to handle the trip. Kari was always accessible with any questions along the way and provided a very detailed and fun itinerary for the trip. We are already looking forward to sharing our next adventure with her!
Recommended
She's awesome!!
By: Richie
Reviewed on: 10 Nov 2016
Kari, as always, is wonderful to work with!
Recommended
I appreciate Kari's Expertise
By: Gigi R.
Reviewed on: 12 Nov 2016
I have used Kari twice and I trust her judgement. She has never let me down.
Recommended
San Jose Cabos
By: Sherri
Reviewed on: 07 Jan 2017
We are very happy to have booked Riu Palace with the help of Kari. It is a all inclusive trip for a family of four. Although we do not drink alcohol, we are able to enjoy the sunrise and sunset, the beach, and the food in a very relaxed gorgeous place worry-free and (almost) commercial-free. There are a couple of things I wish can be emphasized more: 1) the local agents are not quite on time. The return airport transportation was off by over an hour so we have to hire our own taxi. 2) I probably should have tried to book excursion ahead of time. The topic was mentioned but did not follow through.
Recommended
Awesome!
By: RJ
Reviewed on: 07 Jan 2017
Staying at the Four Seasons Lanai was a 'bucket list' item for my sweetie. I was delighted to surpise hin with an overnight to bring in the new year. Our getaway was seamless and flawless - including a complimentary suite upgrade making a perfect getaway even more perfect. Simply awesome.
Recommended
Great cruise
By: Pete
Reviewed on: 27 Feb 2017
Working with Kari was as always a pleasure. She is very good at taking care of all of the necessary details so we never have run into an problems!
Recommended
Kari Mollan agent
By: erin's escapades
Reviewed on: 27 Mar 2017
Kari has been extremely helpful with all of our travel needs, which has made me feel comfortable referring her to numerous friends of mine.
Recommended
review
By: KB
Reviewed on: 08 Apr 2017
great as always
Recommended
Kari is totally Amazing!
By: Cathryn
Reviewed on: 17 Apr 2017
We have worked with Kari for at least 10 years now and she always plans incredible trips for us! Everyplace we've gone - The Caribbean, Chile, Argentina, Costa Rica, Baja, and more - she always makes sure we get the best room, as she did for our most recent trip to Baja! She is truly amazing!
Recommended
Maldives
By: KB
Reviewed on: 10 May 2017
wonderful as always! everything was perfect and Kari always follows through, checks prior to arrival and everything went perfect. she is the best.
Recommended
Cancun 2017
By: Hope
Reviewed on: 23 Jun 2017
Amazing!!! She was so helpful and was always there to get us over the speed bumps we encountered
Recommended
Kari is AMAZING!!!
By: Kari is AMAZING and on point!!!
Reviewed on: 07 Jul 2017
We have used Kari for several trips now and it just keeps getting better! She recommends the perfect locations for our tips per what we ask for, the hotels and accommodations are exceptional, great service and Kari never is out of touch. She fields questions, concerns, dietary needs, kids and grand kids needs...I cannot say enough about Kari. We had an issue that was literally resolved in minutes. I would recommend Kari to book everything from a couples weekend to our latest adventure of the family of 13 ranging from 18months to 80 years old!! We are getting ready to book another trip with her. USE KARI she is AMAZING...and such a wonderful person too!
Recommended
Travel Advisor - Kari Mollan
By: Linda
Reviewed on: 30 Jul 2017
Kari was great to work with, kept an eye on total travel package after we'd booked for possible lower fares, i.e. car rental, etc. Booking through her definitely has it advantages - some are just very nice surprises when you check in! Thanks for all your help - it was a wonderful get away
Recommended
She was Johnny on the spot
By: April
Reviewed on: 26 Jul 2017
Kari worked really hard for us when some things fell through the cracks which wasn't her fault. She worked with me to ensure everything was taken care of. We will use her in the future! Thank you
Recommended
Kari's just....awesome!
By: Richard
Reviewed on: 31 Jul 2017
Kari is always a pleasure to work with. Professional and great service!
Recommended
Whistler Four Seasons Resort
By: DJ
Reviewed on: 17 Aug 2017
Recently spent 2 nights at the beautiful Whistler Four Seasons Resort. Upon check-in we were upgraded to a top floor premium room that was in a very quiet part of the hotel. The food and service at this property is outstanding! As usual Kari is alway's so pleasant and easy to work with. Appreciate her help.
Recommended
Scenic Seine River Cruise
By: Pete
Reviewed on: 25 Sep 2017
Kari was great in helping us arrange this fantastic river cruise. She helped arrange our air travel and transfers through Scenic and our hotel stay in Paris. The cruise was everything we expected and more. Scenic really knows how to do it and get it right!! We stayed at the Ritz in Marina del Rey prior to flying to Paris and Kari got the amenities changed so that we could enjoy the hotel even more!! Thanks again Kari for all of your help in making this a fantastic vacation.
Recommended
Holiday Blues
By: Traveller
Reviewed on: 06 Nov 2017
Historically working with Stellar Travels has been great, when it simply involved booking flights. Tag on a packaged holiday trip and...Houston, we have a problem. We had concluded a great holiday package, paid and confirmed when we got word that the advertised package was no longer available. Stella dropped the ball. What was displayed on the screen was not available. The alternative we were told would be just as good, and even cheaper, but we would have to split it between two resorts. The first resort was a disaster for us, and we moved out after two days. The next resort five days later was better. In between we had to make alternative arrangements, incurring additional costs and inconvenience. I think the weak link here might be the supplier who reneged on an initial deal, but Stellar Travel must also bear some of the blame for misleading information about availability. When contacted, Kari was helpful. We await our refunds.
Recommended
Kari is awesome!
By: Richard
Reviewed on: 11 Dec 2017
Kari is a pro! Very capable; professional; always follows through; and she puts up with me regularly changing my plans.
Recommended
Taipei
By: RJ
Reviewed on: 07 Jan 2018
Kari is awesome! I have evolved away from using travel professionals over the years...but have been reminded, over the past two years working with Kari, that her expertise and connections can make travel even more magical. Taipei was a fantastic place to bring in the new year. The boutique hotel was wonderful and the package Kari arranged made for a perfect, uncomplicated getaway. I enthusiastically recommend Kari.
Recommended
trip review
By: Karen
Reviewed on: 30 Mar 2018
Wonderful and easy as always!
Recommended
Kari is awesome!
By: Richard
Reviewed on: 04 Apr 2018
Kari is awesome; always dependable and available!
Recommended
The Best
By: Tom Fairbanks
Reviewed on: 07 Jun 2018
This was our best trip ever to Japan. Kari listened closely and we had the best trip ever even though it was scheduled very late.
Recommended
Great trips
By: Pete
Reviewed on: 14 Jun 2018
Kari has been very helpful planning our last trip through Spain and Portugal both on a land trip which was fabulous and an Azamara cruise. She organized everything for us and made the trip one we will not soon forget!!
Recommended
Kari is the BEST travel agent ever!
By: Cathryn Buchanan
Reviewed on: 23 Jul 2018
We have worked with Kari for years. She just helped us plan a three week trip to the Sacred Valley of Peru and the highlands of Ecuador. She partnered with a tour company in Peru and Ecuador, Metropolitan Touring, and created our best trip ever. (Which is saying a lot since my husband and I have traveled all over the world and had many great trips planned by Kari and Virtuoso Travel!). I am a researcher by profession and have a lot of experience planning trips, but I still rely on Kari to help me plan the perfect trip. She knows the best people to pull off a trip and makes sure that we get the best treatment and the best rooms. And we love the perks offered by Virtuoso! (That free bottle of champagne or that free massage!). Kari is truly amazing and the very best when it comes to planning complex trips (or any trips!). And she is always a delight to work with!
Recommended
Fantastic travel advisor
By: Pete
Reviewed on: 25 Jul 2018
Kari helped me plan our trip for our 54th anniversary to the Intercontinental in Century City LA and it was a great trip. The amenities that she was able to provide were really great. She has always helped us plan very good trips and I plan to continue working with her!
Recommended
Great trip, great advisor
By: Silvia
Reviewed on: 29 Aug 2018
This is not the first time we chose Kari as our travel advisor. Once again, she has exceeded our expectations and organized an amazing holiday for us. Kari worked with us to taylor our itinerary, listened to our requirements and budget and recommended a great location to stay at. We really appreciate her friendly service and attention to detail, and we will work with her again!
Recommended
Kari is a cruise pro!
By: Cruising addict!
Reviewed on: 01 Sep 2018
Kari is the best. She has helped our family for the past several years and feel lucky to have her navigate the fun paths for us! She is always accommodating with all of the options I throw out to her, and we've always ended up with great experiences. We went on a cruise last summer and had such a great time, we just got back from another one this year. We're hooked! It's such an easier process to have someone like Kari help out with all the planning! Couldn't recommend her enough to someone looking for their next adventure.
Recommended
Spain
By: KB
Reviewed on: 17 Oct 2018
As always absolutely wonderful!! Loved our rental home she was able to arrange and all the additional items she arranged for us!
Recommended
Kari
By: Skipper
Reviewed on: 17 Oct 2018
We had a number of flights and stops before heading on a cruise. Kari did a great job setting up the cruise, flights, hotel and transfers.
Recommended
Great trip to Italy
By: Pete
Reviewed on: 23 Oct 2018
As always Kari did a great job of working with us on this trip. Every detail was spot on and the trip was one of the best we have been on. The Virtuoso excursion was fantastic with an excellent lunch including lots of really good Italian wine!! I would highly recommend Kari as a travel advisor she is easy to work with and really takes care of the details!!
Recommended
Outstanding
By: Ken
Reviewed on: 19 Nov 2018
Kari was faced with an 11th hour request for a 3-day cruise on HaLong Bay, Vietnam. Not only did she come through but came through with multiple great options. In less that a week she had a cruise in place with our own guide picking us up at our hotel in Hanoi and dropping us back at our hotel after our cruise. From soup to nuts Kari did a wonderful job!!
Recommended
I hate commercial review companies
By: Jim
Reviewed on: 24 Nov 2018
Not going to do a real review on this format, hate reviews on public formats - will send separate evaluation privately. What the hell is 15 characters?
Recommended
Disneyland Adventure
By: Disney Kid at Heart
Reviewed on: 26 Dec 2018
We wouldn't consider traveling without Kari guiding our ship. She can always be counted on for her honesty, attention to detail and finding the best options that fit our needs. Her love for travel, with Disney being high (if not the highest!) on her list, made this trip extra special for us. She was genuinely communicating her excitement to us...which made the anticipation of the trip...and eventually the trip itself...so much fun! In true Disney spirit, Kari is "practically perfect in every way". Thanks for another great adventure! Looking forward to the next one...wherever that may take us!
Recommended
Easy peasy
By: Nanny
Reviewed on: 05 Jan 2019
She was efficient, timely,professional and detail oriented. A pleasure to work with.
Working with Kari Mollan, you will have access to:
- An experienced travel guide whom you can rely on before, during, and after the trip
- Exclusive luxury resorts and properties
- Once in a lifetime experiences
Explore with the Best
Virtuoso Advisors are constantly pushing the boundaries in unique travel experiences.
Alliance programs are unique tailored experiences exclusive to travelers working with Virtuoso Travel Advisors.
learn more
United States - All
Australia
Bahamas
Belize
Cook Islands
Costa Rica
Fiji
French Polynesia
Jamaica
Saint Lucia
Turks And Caicos Islands
Mexico