Candy Overland Davis
Pacific Palisades, CA United States
Travel Specialties
Interests
Beach & Sun
Festivals & Events
Food & Wine
Destination Weddings
Hotels
Selling Travel Since
2001
My Background
I've loved planning travel since I was a child and had a make-believe travel agency I ran with my two sisters. My grandfather was an executive with Pan Am Airlines, so I think writing with all those Pan Am pencils finally got into my blood.
I started at En Route Travel in 2001 and every day there is an excitement of not knowing what kind of unique itinerary I will be planning. My specialties include family vacations, honeymoons, and destination weddings. In 2011, I planned a destination wedding for a very discerning client—myself! My husband and I married in Ravello, on Italy's Amalfi Coast, with our family and close friends in attendance.
Each day I look forward to assisting my clients with travel that will provide them with their own memories to last a lifetime.
Places I Have Traveled
Reviews and Recommendations for Candy Overland Davis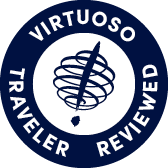 Virtuoso Verified Traveler
All reviews are from confirmed guests sharing exclusive insights
Sort reviews by
Recommended
By: Not provided
Reviewed on: 17 Sep 2013
Candy Davis is a very professional and knowledgeable Travel Expert. She books all of my family and business Travel Domestic and International. I highly recommend her as one of the best Virtuoso Travel agents in the industry.
Recommended
highly recommend Candy Davis
By: Vicki
Reviewed on: 25 Sep 2013
Very professional, knowledgeable, meticulus to detail in providing travel services. Always very helpful with wonderful recommendations.
Recommended
Highly recommended
By: RLR
Reviewed on: 01 Oct 2013
Having traveled for many years and worked with several agencies, Candy has been exceptional in providing us with travel service. She has coordinated our most recent three trips to Turkey, South Africa and Europe. Logistics and accommodations have always been outstanding and special requests have always been handled to our satisfaction. She is knowledgeable, very pleasant to work with and always ties up the loose ends. We look forward to working with her again.
Recommended
Highly recommend
By: Lackie Lady
Reviewed on: 26 Nov 2013
The latest trip I have booked thru Candy I will not be taking until March. Our past trips that she has arranged have been GREAT!! I recommend her to all of my friends. She is a delight to work with and very professional.
Recommended
Highly recommended!!!
By: Art & Kris
Reviewed on: 24 Nov 2013
Candy has been our "go to" phone number for a number of years. She knows us well and tailors trips for us perfectly. We are very comfortable with her suggestions and recommendations. We have always been very pleased. She has a delightful personality, and we always look forward to our phone conversations.
Recommended
Great!
By: Not provided
Reviewed on: 21 Dec 2013
She is always responsive and helpful. Her choices for all aspects of travel have always been excellent.
Recommended
Trip of a Lifetime!!
By: JeanM
Reviewed on: 04 Feb 2014
Two weeks, three countries, two safaris, wine tasting, Cape Peninsula tour, fine dining and excellent accommodations!!  Everything was taken care of and flowed seamlessly while we traversed the continent of Africa!!  Tanzania, South Africa and Zimbabwe were 3 worlds we could never have navigated without the expert planning, attention to detail, and personal attention we received from Candy.  We have hundreds of memories and will always turn to Candy for our travel needs.  Thank you for the trip of a lifetime.
Recommended
Candy Overland Davis is an amazing travel agent.
By: Linda S.
Reviewed on: 08 Jun 2014
Candy was a pleasure towork with. She went above and beyond in her research and follow thru.  She anticipated our needs and was happy to search out answers to my detailed inquiries.  She was my total partner in planning our travels.
Recommended
Highly Recommended
By: Michelle
Reviewed on: 24 Jun 2014
Candy listened to what we were looking for in a family vacation and made sure we had just what we wanted.  The trip exceeded my expectations.
Recommended
Best Agent on the Westside
By: Travel Hound
Reviewed on: 14 Aug 2014
We travel a great deal with our little boy, and Candy always goes above and beyond. She thinks about everything we need and potential options. Highly recommend. Two thumbs up!
Recommended
Every detail was perfection
By: Pamela817
Reviewed on: 03 Sep 2014
From the airline seats to our suite at the plaza every detail was perfect. Our trip couldn't have gone smoother or been easier. Our limo driver was a wealth of knowledge and our room was waiting with a butler upon arrival. We can not thank you enough Candy. You are the best!!
Recommended
Over and Above
By: pam
Reviewed on: 07 Jan 2015
Our Christmas trip to Whistler was fantastic. Candy recommended the driver to the Hotel Concierge service and all was incredible! We had a fabulous trip that will never be forgotten. Special thanks to her handling our airline issue on New Years Day!
Recommended
Really good: patient, accommodating, and knowledgable.
By: Dana818
Reviewed on: 17 Feb 2015
We changed dates, she got us better deals, we couldn't get in touch directly with the resort we wanted, she did. We finally had to cancel, she had anticipated that possibility and suggested insurance: what a relief. Really great to work with someone who never made us feel like we were the problem children we were!!
Recommended
top travel agent
By: "dapen"
Reviewed on: 10 Apr 2015
Right on top of things!! Always responsive to questions.Friendly and fast acting.
Recommended
Great service!!
By: Amazon P/D
Reviewed on: 28 Jul 2015
Candy is a great ambassador for Virtuoso! Her professionalism.friendliness and knowledge are exemplary! Candy goes the extra mile and understands what the client is looking for. Thank you for making our trip go so smoothly!!
Recommended
So patient with changes!
By: Dana E
Reviewed on: 04 Jan 2016
Candy continues to understand that things change from time to time, whether it is the weather or children, or money or time! She does not get impatient. and she has always saved us money on the rescheduling! Thank you Candy!!!
Recommended
Candy Rocks!
By: Joel
Reviewed on: 29 Jul 2016
Candy was so helpful as we tried to decide between multiple vacation destinations. She was very patient and we ended up with the most perfect vacation. Thank you Candy!!!
Recommended
Great Service
By: Bdawg
Reviewed on: 11 Oct 2016
Candy was amazing. she told me excatley where to stay and what to see it was a great tarvel experience
Recommended
Thanks, Candy!
By: Lisa
Reviewed on: 16 Oct 2016
Candy did an excellent job planning our trip and we had a wonderful time. We think she's the best and we can't wait to plan our next trip with Candy.
Recommended
Special treatment
By: Vicki
Reviewed on: 08 Nov 2016
Candy Davis always goes above and beyond with her service. She is detailed with all the travel arrangements and no matter how complicated the itinerary everything works as planned. In Budapest we arrived early and our room was not ready. Because of her contact with the Four Seasons, we were treated as "very special guests" and we were upgraded to the gorgeous Chain Bridge suite. A wonderful conclusion to a spectacular 12 day trip. She is a joy to work with.
Recommended
Perfect Weekend
By: LisaBP
Reviewed on: 23 Nov 2016
Thank you, Candy! We had a terrific experience at La Quinta with our Burner friends! Loved the resort.
Recommended
Excellent Travel Advisor
By: GDS
Reviewed on: 20 Jan 2017
Candy provides great service and a complete knowledge of her craft.
Recommended
The Best Travel Agent
By: Cody
Reviewed on: 27 Mar 2017
Candy is terrific. Every detail from the welcome package to late checkout is always taken care of. It was my birthday and I was celebrated with cake, champagne and a cheese plate delivered to our room compliments of Candy and the Hotel. Dinner reservations were made ahead for us. She is a delight to work with.
Recommended
Details attended to
By: lackielady
Reviewed on: 14 Apr 2017
Could not have been easier, she listens and performs giving you many options. We have been clients for years and she never lets you down. Give her a try and you will not regret the experience.
Recommended
No detail left to chance
By: lackielady
Reviewed on: 23 May 2017
Easy and pleasant
Recommended
The amazing cruise
By: Vicki
Reviewed on: 12 Jun 2017
Candy is the best travel agent. She covers every detail and after 7 cruises and many land trips, nothing has ever gone wrong. She has brought joy to our many travel adventures. She is knowledgeable and if she does not know the answer will find someone who does. It is also a pleasure working with her.
Recommended
Candy is the Best
By: Gary
Reviewed on: 14 Jul 2017
Candy's attention to detail is what I appreciate most. She is totally responsive to my travel needs and visions. I would and have recommended Candy to my friends and family.
Recommended
Fantastic Travel Agent!!
By: MBrady
Reviewed on: 23 Jul 2017
Candy is amazing to work with! When she plans a trip for you, it will definitely be one to remember. She has planned vacations for us to celebrate our 10th and 20th wedding anniversaries, and they are always incredibly special with little added amenities that I never would have dreamed of. I would highly recommend Candy!
Recommended
The best!
By: Pbrown
Reviewed on: 17 Aug 2017
As always Candy did all the work so I could just enjoy the vacation. From start to finish our trip to Ireland was fabulous. Everything from plane reservations to picnic lunch in the car were planned in perfect detail. I couldn't recommend her enough. Thank you Candy!!
Recommended
Candy is an excellent travel advisor.
By: Cruise
Reviewed on: 18 Aug 2017
Candy was wonderful, very responsive to anything we asked.. This is the second trip she has handled.
Recommended
Candy Overland
By: NEL
Reviewed on: 03 Oct 2017
Candy has consistently been responsive in helping with all phases of our travel planning. She understands our needs and preferences. Candy is who we think of when planning any kind of trip.
Recommended
Smooth Sailing
By: lackielady
Reviewed on: 08 Oct 2017
Could not have been easier! always returns calls and has answers!
Recommended
Epic Spain family vacation
By: Linda
Reviewed on: 09 Oct 2017
Candy is an AMAZING Travel advisor. She handled our incredibly complicated air travel plans for family and friends. Candy was a super resource for our vacation , recommending perfect tours, wonderful hotels and day-trip adventures perfectly suited for us. She remained available throughout our trip as a welcome resource as well.
Recommended
Ama Waterway
By: Buster
Reviewed on: 18 Oct 2017
as always- excellent
Recommended
Advisor Supreme
By: Patrick
Reviewed on: 15 Nov 2017
Candy did a marvelous job of creating a four week adventure to London and the countryside of west/south England. The accommodations were superb and the transportation topnotch. Thanks, Candy
Recommended
lap of luxury
By: lackylady
Reviewed on: 05 Dec 2017
So easy, she has good ideas and follows thru. A pleasure to work with.
Recommended
flight to Sun Valley
By: Nina
Reviewed on: 04 Jan 2018
Great. It always is a pleasure to work with Candy!
Recommended
Madison and Mexico
By: Dana
Reviewed on: 12 Jan 2018
Candy listens to what you say, knows lots of different places, makes lots of good recommendations, and then finds the best deals for prices that ease the pain of sitting in coach with fidgety kids for 5 hours! She is really good.
Recommended
She gets business done!!
By: lackielady
Reviewed on: 14 Jan 2018
Could not be easier. We recently had a problem with accommodations and emailed her pronto and she was 'on the case 'so FAST! No worries with Candy!
Recommended
Simply The Best
By: G & K
Reviewed on: 26 Jan 2018
Working with Candy is always a pleasure. She understands your excitement to travel and offers great choices for your areas of interest. One of the owners of Nayara described Candy "as the best travel advisor in the world".
Recommended
Best Agent Ever
By: JeannieM
Reviewed on: 08 Feb 2018
Candy listens and makes your dream trips come true. She is conscientious of your travel goals, accommodation standards, price range and is incredibly responsive. Candy is highly knowledgable, helpful and stays on top of all details, deadlines, fees, schedules and date sensitive planning. Candy cares about your travel plans and works hard to ensure a spectacular, worry-free and idyllic trip.
Recommended
Candy is the best
By: M
Reviewed on: 08 Mar 2018
Candy is fabulous. Excellent attention to detail and could not have been more helpful. Would highly recommend her.
Recommended
Good
By: Jan
Reviewed on: 25 Mar 2018
No hassles whatsoever so very pleased. We liked our room better this time and the location.
Recommended
Another great trip!
By: Lisa P
Reviewed on: 20 May 2018
Candy has planned several trips for us - Mexico, Africa, and most recently Japan. We have been thrilled with each one. Could not have had a better time!
Recommended
Perfection!
By: Lisa
Reviewed on: 22 May 2018
We had a wonderful trip. As always, Candy did an excellent job planning our trip. She is so knowledgeable about all aspects of planning.
Recommended
Great Respite
By: Lackylady
Reviewed on: 02 Jun 2018
Candy is a dream to work with and a great problem solver. She will "go the distance " to make sure that everything is in order.
Recommended
Art, architecture and gardens in Japan
By: Victoria
Reviewed on: 11 Jun 2018
Candy did a wonderful job organizing a very difficult trip. Every minute detail was listed and there were no glitches. Our hotels were wonderful, the guides were the best we have had, and the itinerary was exactly what we had in mind. Truly a memorable trip to Japan.
Recommended
Maui
By: LB
Reviewed on: 09 Jun 2018
Excellent. She took over the reservation I already made @ 4 Seasons & got me all of the virtuoso perks
Recommended
Super
By: JAM
Reviewed on: 25 Jul 2018
Candy provided us with a dream 2 ½ week Baltic vacation that exceeded every request and expectation. The hotels she booked were well appointed with staff that were attentive and provided personalized service. She was prompt and efficient when planning the vacation, and very responsive to all request for advice and information. Candy is a complete delight to work with and an excellent listener, making sure our vacation was just what we expected and wanted... and more!
Recommended
Candy Davis of En Route Travel
By: Corky
Reviewed on: 30 Jul 2018
Candy was efficient, dependable and a pleasure to work with. Very knowledgeable about Italy as she has been about areas of the world to which we have traveled. Hotel suggestions in Rome, Taormina and Ravello were excellent. We have consulted with Candy on previous trips and will continue to use her for all our travel needs.
Recommended
Ireland
By: Vicki
Reviewed on: 04 Sep 2018
Candy Overland Davis did a wonderful job arranging difficult reservations at popular hotels. She is always very organized and has made our travels around the world memorable and without any glitches. She is the best.
Recommended
Copenhagen to London
By: Carol & Charlie
Reviewed on: 25 Sep 2018
Candy made it easy for us and everything worked out great. When we are planning our next trip, we will certainly start with Candy.
Recommended
Wonderful, amazing trip
By: yta
Reviewed on: 20 Oct 2018
Working with Candy was a great experience. Candy took care to note our preferences, understood what we liked our vacation to be, covered every detail, and followed up exactly when needed. I cannot recommend Candy enough. She is a superb travel advisor. Thanks Candy for arranging from A to Z what was a fabulous trip!
Recommended
Trip to Las Vegas
By: Nina
Reviewed on: 05 Nov 2018
Always an excellent experience!
Recommended
vacation 10/18
By: pam
Reviewed on: 08 Nov 2018
Candy is always wonderful to work with- easy to reach, very knowledgeable, I trust her opinion, especially on hotels, and her follow-through is excellent!
Recommended
Trip to France
By: Edeline
Reviewed on: 01 Dec 2018
Candy is always reliable and well informed!! It is a pleasure planning a trip with her advice!
Recommended
She's the Best
By: G & K
Reviewed on: 15 Jan 2019
Always a pleasure working with Candy. She understands our needs and produces a great result. Her attention to detail is exceptional.
Recommended
Recent Viking ocean cruise from So. CA thru Panama Canal to FL
By: Paul E.
Reviewed on: 09 Jan 2019
Candy was great and went over & above call of duty to assist our travel plans. She was always pleasant, efficient and professional in handling our reservations and transfers from ship to airport, interaction with the cruise line, arranging car service pickup for trip home from LAX, etc. Driver was very good and waited for our much later arrival than anticipated, handled our bags and gear with aplomb. All told, Candy's thoughtful preparations on our behalves made the journey much easier and more pleasurable We would highly recommend her travel services and expertise in this sometimes fraught area.
Working with Candy Overland Davis, you will have access to:
- An experienced travel guide whom you can rely on before, during, and after the trip
- Exclusive luxury resorts and properties
- Once in a lifetime experiences
Explore with the Best
Virtuoso Advisors are constantly pushing the boundaries in unique travel experiences.
Alliance programs are unique tailored experiences exclusive to travelers working with Virtuoso Travel Advisors.
learn more