Travel Specialties
Interests
Family Travel
Culture, History & Arts
Honeymoons
Destination Weddings
Ocean Cruising
Destinations
Morocco
Aruba
Bahamas
Costa Rica
Croatia
Selling Travel Since
1984
My Background
I have been selling travel experiences for 30 years. First selling corporate travel, then leisure travel. I have been to many countries around the world and specialize in honeymoons, destination weddings and family travel.
I have a great ability to find the best airfare to international destinatoins, both economy and business class. Traveling to new destinations to experience first hand where I send my clients is my goal. I take advantage of learning about new destinations when we have office visits by hoteliers as well as when I travel there on my own. I have expereinced Egypt, Ireland, Morocco and most Caribbean islands, and have taken my children to experience Costa Rica as well. I look forward to making your travel dreams come true.
Places I Have Traveled
Reviews and Recommendations for Michelle Jaykus Peck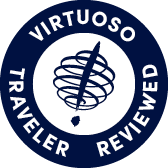 Virtuoso Verified Traveler
All reviews are from confirmed guests sharing exclusive insights
Sort reviews by
Recommended
Highly recommended
By: FC
Reviewed on: 11 Oct 2013
I could not be more pleased with Michelle's planning of my trip to Ireland. She handled a last-minute request with grace and set us up in places that I would never have found on my own, and that made the trip. What's more, she secured for us upgrades and airline rewards that I am 100% sure we would not have gotten but for her intervention (and she continued to work for us even after we returned home). I've recommended her to several people already, and I look forward to calling her again.
Recommended
The best partner for an important trip
By: Anissa
Reviewed on: 12 Dec 2013
Michelle went out of her way to coordinate a very "special event" for me. My father was recently diagnosed with a terminal disease and I wanted to give him a trip of a lifetime - I was an exceptionally high demand "customer" given how memorable I wanted this to be, and she never failed to accommodate my requests, advise on options, and see through the execution of a very complex 7 day adventure. Very reliable and always pleasant to deal with. I could not have asked for a better partner.
Recommended
Highly Recommended
By: Paula
Reviewed on: 14 Jan 2014
Michelle is very knowledgeable about travel and is also very responsive to what a client requests. She works hard to satisfy her clients and provides excellent service.
Recommended
Highly Recommended!!
By: LGSF
Reviewed on: 09 Feb 2014
Enjoyed working with Michelle, she was always helpful and friendly on our many calls, Had an amazing vacation in Bora Bora, every detail was perfection!!Thank You!!!!
Recommended
Knowledgeable, great consultive approach
By: Maldives Bound
Reviewed on: 02 Mar 2014
Michelle was great at helping us find the perfect tropical destination.   As luck had it, the weather here in the US reaked havoc on our plans but Michelle came to the rescue by helping reroute our plans and get us to our final destination.  We highly recommend Michelle to help you design your next fantacy vacation!
Recommended
Michelle is the BEST!
By: Leanne
Reviewed on: 24 Feb 2014
Michelle has been a great resource for all of our travel planning needs.  We first used Michelle for our honeymoon and she has assisted us in multiple trips since then.  We would recommend Michelle to anyone!
Recommended
Definitely Recommend!
By: Travel Pair
Reviewed on: 25 Feb 2014
Michelle has planned a number of trips for us-some in advance and some at the last minute. She responds timely, is thorough, and always goes the extra mile to meet our needs and requirements. You cannot go wrong utilizing her talents!
Recommended
highly recommend
By: Elissa
Reviewed on: 25 Feb 2014
We had a great trip! We loved all of Michelle's recommendations!!!
Recommended
By: Susan Thompson
Reviewed on: 13 Mar 2014
I would highly recommend Michelle Peck. She has planned several trips for me and they have all been over the top wonderful!!! 
Recommended
Trip to Ireland
By: Joanne
Reviewed on: 18 Mar 2014
Recommended
agreed, highly recommended
By: d&h
Reviewed on: 13 Apr 2014
the ship was wonderful; brand new; excellently appointed.  Restaurant Red Ginger was amazing, as was Jacques.  Loved everything about this cruise; itinerary was great; weather perfect.  A very restful, sunny cruise. Wish I could go every year.
Recommended
highly recommend
By: df
Reviewed on: 22 Apr 2014
michelle does a wonderful job. She has great follow through and when a problem arises she deals with it in a  porfessional manner. She has my vote of confidence in my future travel plans
Recommended
Highly Recommended
By: Ryan
Reviewed on: 06 May 2014
Michelle planned our trip to California and most recently Italy. Traveling to Europe for the first time was a bit unnerving, but she kept our mind at ease. She does a wonderful job with making sure all the small details are taken care of, so her clients do not have to worry. Michelle always books us in wonderful resorts with great amenities. I would recommend anyone to work with her and the rest of the Cruise and World Travel team.In this day in age, its very easy to plan a trip yourself via the internet. However the service Michelle has provides makes us want to use Cruise and World Travel for our future trips. Michelle deserves top recognition and my highest recommendation.
Recommended
Exceptional Service
By: jtravers@traversco.com
Reviewed on: 07 May 2014
I am a very demanding customer who pays attention to detail.  Michelle performed before, during and after our cruise in an exemplarily fashion.  She will be the only travel agent I will use in the future.  SUPER JOB!!!
Recommended
Highly Recommended - The Best
By: Ellen02
Reviewed on: 26 Jun 2014
Michelle is knowledgeable and resourceful.  She has planned several vacations for us.  Michelle even coordinated our destination wedding to Mexico for over 65 guests coming form all over the US.  Everyone was very pleased with her professionalism and experience.  When we wanted to return to Mexico for a vacation we told Michelle what we were looking for and she recommended some great places.  She was able to keep us in our budget and get us exactly what we were looking for.  She is always prompt with phone and e-mail responses.  We look forward to working with her again!
Recommended
Highly Recommend
By: Diane63
Reviewed on: 30 Jun 2014
I highly recommend Michelle.  She has planned numerous trips for me and my husband and all of the trips have been truly memorable ones.  Michelle goes the extra mile and coordinates all aspects of a trip, so you can enjoy the experience and not worry about a thing!
Recommended
Highly recommend, I could not ask for an better travel agent!
By: UHNAPA
Reviewed on: 30 Jun 2014
Recommended
Highly Recommended
By: katie2014
Reviewed on: 17 Jul 2014
We used Michelle for our one year wedding anniversary trip to Ireland.  From the very first email, to the multiple follow-up phone calls (on our part), Michelle was nothing short of professional.  She listened to our wants for the trip and made awesome suggestions.  The hotels, rental car, recommended excursions and points of interest were all perfect.  We will definitely be using Michelle's services for any future trips and we will gladly recommend her to family and friends.  Thanks again!!
Recommended
Expert knowledge of travel
By: Sadie11
Reviewed on: 08 Aug 2014
Michelle has planned two trips for us. She took care of all the details and got us the best price. She is warm, friendly, and competent. I would recommend her to my friends. Great job, MIchelle!
Recommended
Wonderful trip to the Grand Cayman!
By: Linz
Reviewed on: 28 Jul 2014
We had such a wonderful trip to Seven Mile Beach, Grand Cayman booked by Michelle. We stayed at the Ritz Carlton on Seven Mile Beach and what a great hotel! We enjoyed every moment there, the food, the service, the rooms, the beautiful grounds, beach and the pools were all top notch.  We can't wait to go back on day! 
Recommended
Great trip!
By: The Greens
Reviewed on: 26 Aug 2014
Michelle planned a great trip to California for our family on short notice. Everything was easy and perfect from start to finish!
Recommended
New York US Open trip
By: susan
Reviewed on: 06 Sep 2014
Michelle Peck did it once again!! She continues to outdo herself getting us unbelievable accommodations. I would highly recommend her to anyone who wants to stay in fabulous places. Our latest trip to New York was the best yet!! I didn't think we could ever stay anywhere this incredible. It was my birthday and so it made the weekend that much better to stay in such a wonderful hotel!!
Recommended
Very helpful and friendly service
By: N1999
Reviewed on: 06 Oct 2014
Michelle was extremely helpful planning this trip. She recommended a great hotel, booked theater tickets for us, gave us some tour information, and booked transportation from the airport. She also booked our flights and is willing to work through various details.
Recommended
incredible service!!! Top notch!
By: Maribeth and Pete Gallagher
Reviewed on: 05 Nov 2014
Michelle planned a spectacular honeymoon for us. I plan on using Michelle for all of my travel needs from now on!! Thank you so much!
Recommended
Super service
By: Walt
Reviewed on: 10 Nov 2014
Michelle is a fantastic trip planner. Set up a really great trip for our first visit to Hawaii. Very knowledgable in things to see, and the accommodations on all 4 of the islands we visited were outstanding. Thank you Michelle.
Recommended
HUGE
By: Piera
Reviewed on: 21 Nov 2014
Everything was huge.....the boat, service, food, entertainment, and all else at a most reasonable price. Mom needed wheelchair assistance getting on and off the boat and was treated royally. Thank you for the $25 gift card, bottle of wine, and chocolate covered strawberries.
Recommended
Southeast Asia Trip
By: DPE
Reviewed on: 18 Feb 2015
Michelle was very helpful. Though I did a lot of research on my own, Michelle was able to help me book the honeymoon of my dreams and got us a lot of extra perks. We communicated mostly via email, which is very convenient. Thanks, Michelle!
Recommended
Great trip to Mexico
By: Esther
Reviewed on: 05 Feb 2015
Michelle did a great job in arranging an all inclusive vacation for three couples...........some airfare, some transport from the airport. She also was able to contact the hotel to do some special things for my husband's retirement. She was very quick to get back to us with answers by e mail and phone and all went off smoothly. I would highly recommend her for future travel.
Recommended
Great service
By: Randi
Reviewed on: 29 Mar 2015
We had a fabulous trip Everything Michelle arranged for us was perfect I look forward to working with her again very soon
Recommended
Great Hotel Picks!!
By: Benbie
Reviewed on: 06 Apr 2015
Michelle did a great job of booking flights and choosing awesome hotels for our recent trip to Florence, IItaly. Would hightly reccomend her services.
Recommended
Wonderful NYC - London trip
By: PATravlr
Reviewed on: 20 Jul 2015
My family recently took a delightful NYC & London trip. Michelle was a very helpful in planning the trip by seamlessly incorporating her suggestions with our ideas for both legs of the journey. She also worked very hard to book optimal flights both in terms of schedule and also to extract the best value for the cost.
Recommended
Bora Bora Honeymoon
By: Kyle J
Reviewed on: 14 Jul 2015
I had the pleasure of working with Michelle to plan my honeymoon to the Cook Islands and Bora Bora. It was a fairly complicated trip to plan, with some flights only being available one day a week and the Cook Islands being a remote destination. Michelle was great. she got all the flights taken care of, booked the hotels we wanted, and arranged for all the transportation and transfers. The Virtuoso benefits were great, we even got an upgrade at the Four Seasons Bora Bora. Michelle made the experience very easy and I felt well taken care of through the whole process. Thanks Michelle for planning the honeymoon of a lifetime!
Recommended
Excellent Service
By: TSK
Reviewed on: 18 Jul 2015
Michelle was very helpful in arranging our recent trip to Cape Town, South Africa. She helped us coordinate air travel and with booking hotels. The hotel upgrades were very much appreciated. We are already discussing our next international vacation with Michelle.
Recommended
EVERYTHING WAS GOOD
By: AL
Reviewed on: 28 Jul 2015
DID EVERYTHING EXPECTED. GOOD SERVICE.
Recommended
Turks & Caicos
By: Grateful
Reviewed on: 15 Feb 2018
Excellent , personable and knowledgeable
Recommended
Fast, easy, efficient
By: jnlwriter
Reviewed on: 22 Jul 2015
Michelle took care of everything based on what we asked for. She made it quick, easy and painless, so we could focus on just enjoying our vacation! :)
Recommended
Great recommendation
By: bartolo cologne
Reviewed on: 29 Jul 2015
The trip to Atlantis was perfect ! The resort was beautiful, guest services were very professional and courteous.Our room was a very comfortable size and the ocean view was a treat! I would definitely recommend the Atlantis to others.
Recommended
Listens to what I want
By: Papa
Reviewed on: 09 Aug 2015
We celebrated our 50th Wedding Anniversary with our entire family. Michelle listened to our needs and desires and followed our suggestions during a two year execution period. She listened well. Our cruisetour and cruise brought the family together from around the country. We had a wonderful and memorable time.
Recommended
Very professional. Highly recommended
By: S Hyatt
Reviewed on: 05 Aug 2015
Michelle is a wonderful travel advisor. She provides incredible customer service and attention to detail
Recommended
cayman trip
By: susan
Reviewed on: 13 Sep 2015
Michelle is awesome! She plans all of our trips now. If you want a grey vacation, use Michelle!! The places she books are great and you get great treatment when she books your rooms.
Recommended
Outstanding service
By: Diane65
Reviewed on: 23 Sep 2015
Michelle planned a trip for me and my husband to Munich, Salzburg, Vienna and Prague, making hotel reservations and purchasing train tickets for us. All of the hotels Michelle recommended were excellent in terms of their location for sightseeing, room décor and overall service. In fact, three of the hotels graciously upgraded our rooms. While all of the above are important, Michelle went above and beyond, by intervening when our airline flights were cancelled the day of our departure due to a pilot's strike. Michelle tenaciously pursued booking us on an alternate flight, and we were able to arrive in Munich as planned. Without Michelle's efforts, our trip could have been a disaster, but instead, it was a trip we will fondly remember.
Recommended
Perfect Planning Partner
By: Mary & Dan
Reviewed on: 16 Nov 2015
Michelle Peck is a travel planner extraordinaire! Our recent Danube riverboat cruise was made even more special because of her delightful suggestions. Having such extensive travel experience herself, she was able to speak knowledably about locations and offer wonderful suggestions. Michelle even helped us procure our airline tickets using frequent flyer points. She was enthusiastic, helpful and willing to answer all our questions. A+ service
Recommended
The Best!
By: Saul
Reviewed on: 09 Dec 2015
Michelle always provides the best service and is always available at all hours to support my travel activities Saul
Recommended
Very Friendly!
By: Lainer_b
Reviewed on: 12 Feb 2016
After all the stress of the wedding planning....Michelle made our honeymoon stress-FREE! She took care of everything for us, and even gave us a little "honeymoon" gift. We would definitely use her service again, Thanks for everything!
Recommended
The best
By: Sal
Reviewed on: 10 Feb 2016
Michelle is the best Always accessible, works hard to deliver each and every time on the planning and logistics for my travel She helps to take a lot of my stress out of my travel needs! Thank you Michelle!!
Recommended
Excellent trip planning
By: Melissa007
Reviewed on: 24 Jun 2016
Michelle was an incredible resource and did a great job organising our trip to Rome and cruise along the Amalfi Coast. The hotels she recommended were great. TheVirtuos "perks" were fantastic and added value to the trip. Michelle was always available by phone and email to answer my many questions and responded promptly to all requests.
Recommended
Highly Recommend
By: Diane2016
Reviewed on: 06 Oct 2016
Michelle recently planned a trip for me and my husband to Paris, the champagne region (Reims) and the French Riviera (Cannes). It was a fairly complicated plan, including car transfers and flights. Michelle did a terrific job coordinating the transfers, booking the hotels and sightseeing. Michelle made the trip a memorable one. I highly recommend her!
Recommended
Great service and finding best deals!
By: U-Napa
Reviewed on: 11 Nov 2016
Michelle is always very friendly and finds great deals for you. She was highly recommended to me and I have benefited greatly from her expert advice ever since. I would like to pass on that recommendation. I am sure you'll be happy using Michelle for your travel needs.
Recommended
warm, friendly and listens to our needs and wants
By: 144
Reviewed on: 26 Dec 2016
Michelle knows how to listen to what we want and makes suggestions to add to our travel experiences. She is very warm, friendly and personable. She has assisted us with planning many cruises. We have just returned from a Princess trans-Atlantic cruise which she helped us plan.
Recommended
Expert Resort Selections
By: Ben
Reviewed on: 16 Jan 2017
We have used Michelle's services on a number of family vacations in Europe, Central America, and the Caribbean. We have been very happy with her accommodation selections, her attention to detail, and her personal close attention to every facet of our vacation planning. We would recommend to friends and family without hesitation.
Recommended
Trip
By: Stanley
Reviewed on: 13 Feb 2017
Michelle, did a great job
Recommended
Magnificent Michelle
By: cp
Reviewed on: 25 Feb 2017
Michelle put together an amazing Bora Bora/Maui honeymoon for us. Was able to leverage Virtuoso rewards with Amex Platinum and make full use of my Delta skymiles to deliver an unforgettable experience.
Recommended
Michelle is great!
By: Bob
Reviewed on: 14 Mar 2017
We have booked many trips with Michelle Peck and have been quite satisfied with each booking. We will continue to use her wise and excellent services. Michelle definitely goes the distance for her clients.
Recommended
Another Great Trip
By: Diane
Reviewed on: 03 Apr 2017
Michelle has planned numerous trips for us and she has always done an excellent job, providing great recommendations and planning the itinerary. I highly recommend her!
Recommended
Great!
By: DimJick
Reviewed on: 29 Apr 2017
Being able to provide Virtuoso benefits is a great advantage for the client. Michelle provided exactly what we required.
Recommended
MGH
By: MGH
Reviewed on: 28 Apr 2017
Michelle is an excellent travel advisor. This was my first trip organized by Michelle. We were a group of 5 individuals and she did a great job with our arrangements. She is always available, pleasant and efficient. I had to make sudden arrangements to return home after the cruise and she got it set up quickly and I was able to get home easily. I will certainly ask Michelle to plan future trips.
Recommended
British Isles & Paris Princess Cruise
By: Happy Travelers
Reviewed on: 19 May 2017
Michelle is a true professional who listens to our needs and wants and offers suggestions where appropriate. She has become aware that we are active planners and knows when to interject thoughts. She has made valuable suggestions and is creative in helping us plan. We truly enjoy working with Michelle.
Recommended
Excellent knowledge service
By: Harry
Reviewed on: 05 Jun 2017
Michelle has a great grasp of what I am trying to accomplishment on my travels and goes to great lengths to make sure I have the right flight and seat at the best possible cost. She also has superb recommendations on hotels and sites to visit.
Recommended
Perfect
By: Chris
Reviewed on: 23 Jul 2017
She was great with what I needed her to do
Recommended
Spain
By: Susan
Reviewed on: 10 Aug 2017
I cannot plan a trip anymore without the help of Michelle Peck! She is so awesome and continues to outdo herself. Every trip just gets better and better. She totally takes all of the stress out of traveling. Made for Spain was awesome and I would definitely recommend it. We had drivers meet us on time at every location, the guides were enthusiastic and knowledgeable and the places we stayed were incredible. It was a very educational trip and I don't think I have ever learned as much on a trip. Michelle is by far the best person I have ever worked with. We are looking forward to our next adventure she has planned for us. The best travel agent ever!!!
Recommended
Summer Europe Trip
By: Eurotrip
Reviewed on: 21 Aug 2017
I always enjoy working with Michelle... I tend to ask a lot of questions, but she is very patient with me. She is always helpful with our flight bookings and finding the best virtuoso hotels. She is very responsive even when she is out of the office.
Recommended
Great experience
By: Harry
Reviewed on: 28 Aug 2017
She was great. Found very cheap business seats to Europe and a great hotel once we go there.
Recommended
Advisor review
By: Mac
Reviewed on: 01 Oct 2017
I found Michelle very responsive and knowledgeable.
Recommended
Michelle is a Rockstar Planner!!!
By: FAhad
Reviewed on: 07 Oct 2017
Michelle plans all my trips. She nails all the details and follows up right up to travel and post to make sure I was satisfied with my vacation. Highly recommend Michelle to others to plan their vacations/trips, etc.
Recommended
Alaskan Land and Cruise
By: gramma sharon
Reviewed on: 07 Oct 2017
She was simply amazing to work with. So helpful, kind and thorough with everything. Also kept us abreast of any changes and sent all our documents to us in a package.
Recommended
Trip
By: Travelers
Reviewed on: 07 Oct 2017
Extremely helpful and insightful gave great options and provided us with many alternative side tours
Recommended
A Pleasure
By: Chip
Reviewed on: 14 Oct 2017
Fabulous follow-up, great suite, great cruise, not a single problem. And great chocotlate
Recommended
Italy
By: Kate
Reviewed on: 05 Nov 2017
Michelle is easy to work with, listens to my needs and is quick to assist when we need to make any last minute changes. We recommend her to all of our friends and family.
Recommended
Went to Jamaica Hyatt hotel
By: Minka
Reviewed on: 18 Nov 2017
It ras easy and quick
Recommended
great trip
By: bobl
Reviewed on: 10 Jan 2018
Michelle is thorough and always follows up on our trips. She understands our needs and finds places that work for us.
Recommended
DR trip review
By: Pete
Reviewed on: 15 Jan 2018
Enjoyable. Michelle is very responsive and reasonable. She was very helpful in arranging a last minute flight change for a member of our party
Recommended
Hawaii Cruise
By: Adventurer
Reviewed on: 20 Jan 2018
Wonderful help in all areas of planning and promptly works on needs whenever they arrive.
Recommended
panama
By: vic
Reviewed on: 02 Mar 2018
it was easy working with michelle. she handled all the paper work efficiently, answering all questions to my satisfaction taking care of my booking to panama.
Recommended
Michelle and the trip were fantastic
By: Nncy
Reviewed on: 03 Mar 2018
She was very easy to work with, had great ideas and exceeded my expectation
Recommended
Bahamas vacation
By: Jackie
Reviewed on: 15 Mar 2018
She was very helpful and we really enjoyed our trip.
Working with Michelle Jaykus Peck, you will have access to:
- An experienced travel guide whom you can rely on before, during, and after the trip
- Exclusive luxury resorts and properties
- Once in a lifetime experiences
Explore with the Best
Virtuoso Advisors are constantly pushing the boundaries in unique travel experiences.
Alliance programs are unique tailored experiences exclusive to travelers working with Virtuoso Travel Advisors.
learn more
Morocco
Aruba
Bahamas
Costa Rica
Croatia
Spain
United States - Hawaii
Greece
Iceland
United States - Alaska
Switzerland
France
Italy
Egypt
Ireland