Melitta Hannon
Georgetown, ON Canada
Travel Specialties
Interests
Beach & Sun
Honeymoons
Escorted Tours
Ocean Cruising
River Cruising
Selling Travel Since
1984
My Background
Born in Australia and living in England for 5 years before immigrating to Canada, sparked my love for seeing the world at an early age. When I was 19, I moved back to Australia and lived there for 2.5 years which confirmed my childhood desire to make travel my career choice. I have been in the travel industry since 1984 and of those 32 years, I owned and operated my own business Beeline Travel for 14 years before moving to Vision Travel.
I love to explore new places and experience local food and cultures. My favourite way to see the wonders of the world is to cruise, regardless if it is on a river or an ocean. I thoroughly enjoyed my first river cruise in June of 2013 on Arosa Stella starting in Lyon, taking us to the south of France, and back to Lyon. River cruises are a hot travel option at the moment. My most memorable ocean cruise was from Rome to Nice on Azamara Journey, as it gave a breath-taking view of the Italian and French Riviera's.
My most recent exotic destination was a fabulous 9-night, 5 island tour of the Tahitian Islands that took place in December 2015. I also enjoy escorting tours, one being an amazing 9-night, ladies-only tour to Peru in April 2015. This year I am excited to be escorting a ladies-only to Northern Italy in September 2017 and a ladies-only to Peru in May 2018, along with a River cruise in the next couple of years for everyone.
I enjoy helping people plan their vacation by using my experiences to turn their travel dreams into the perfect customized vacation. Due to my attention to detail and high standards for customer service, most of my clients are repeat travelers or referrals.
Places I Have Traveled
Reviews and Recommendations for Melitta Hannon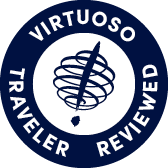 Virtuoso Verified Traveler
All reviews are from confirmed guests sharing exclusive insights
Sort reviews by
Recommended
Highly recommend
By: ChrissyT
Reviewed on: 16 Sep 2013
Melitta not only saved us thousands of dollars on our trip to Thailand and China compared to booking it ourselves or using a tour company, but she booked us into some of the nicest hotels we've ever stayed in. Melitta saved us time and hassle, and gave us peace of mind knowing that if anything unexpected happened she would be there to help us out. Melitta even told us if we needed to, we could even call her in the middle of the night. That is service! I highly recommend Melitta Hannon.
Recommended
highly reccomended
By: M.C. 21
Reviewed on: 15 Sep 2013
Melitta always comes through for us, she is very thorough and professional , Thank you Melitta!
Recommended
A great trip
By: scottie
Reviewed on: 02 Oct 2013
I recently took my mother and sister to Scotland to see where our Scottish ancestors lived before they emigrated to Canada. Melitta organized a wonderful trip for us, taking care of all the details. Thanks Melitta!
Recommended
Highly Recommend
By: TravelBug
Reviewed on: 08 Nov 2013
I have been using Melitta as our travel agent for many years now. I wouldn't go to anyone else. She is very attentive to all my needs and takes care of me very well.
Recommended
By: Bill & Peggy
Reviewed on: 13 Oct 2013
Melitta has helped us with our vacation planning for many years. Often there hasn't been much of 'a pay day' for her as Peggy (my wife) has done much of the planning because of her particular requirements, but Melitta has always been happy to help us and is the consummate professional. Many thanks Melitta for all your help thro' the years.
Recommended
Very Pleased
By: Izzy
Reviewed on: 19 Oct 2013
We would highly recommend Melitta. We have been booking trips with her for years and will continue to do so. We went on our first cruise - a special one (25th anniversary). Melitta answered all our questions and even did extra research for us. She made special arrangements, got us the best deals, and finally had all the paperwork perfectly organized as she explained what everything was for. She even surprised us with gifts on board to celebrate our anniversary.
Recommended
Highly Recommend
By: Bert001
Reviewed on: 20 Oct 2013
Having Melitta organizing my golf trip saved me a lot of time.When one person in the group had a family emergency the details were taken care of without any problems.I will definitely use Melitta again for next years trip and any other travel arrangements.Both Melitta and Shelly are very professional.
Recommended
Highly recommended
By: Ruth
Reviewed on: 20 Nov 2013
Very very please with the work Melitta done on our trip, Had a great trip.
Recommended
Highly Recommended
By: TJEA
Reviewed on: 21 Nov 2013
Friendly & amiable in her office and on the phone. Knows us by name & our idiosyncrasies. Prompt in response to messages. Thorough research. Excellent follow-up. Good interaction with other Agents. Feel a loyalty towards she and her staff who once had their own business.
Recommended
Would recommend Melitta to everyone and we have
By: Philly
Reviewed on: 23 Nov 2013
Excellent travel agent. Very experienced, knowledgeable professional and friendly. Melitta always fulfills . Through your thoughts Melita's way and she will find what you are longing for. Prompt, efficient and friendly. Truly a home town feeling. Thank you.
Recommended
Highly Recommended
By: Nathalie
Reviewed on: 21 Nov 2013
After trying, with great frustration, to book our European holiday online myself, I turned to Melitta for help. I thought booking myself would save money. Boy was I wrong. She helped plan out every detail of our trip and saved us lots of money. Since then I only use Melitta for our trips. I even had her book a ski resort in Vermont rather than dealing with an online reservation system. Melitta has the best of both online knowledge and small town customer service.
Recommended
Highly recommend
By: M&M
Reviewed on: 20 Nov 2013
Meliita is outstanding at her job. She listens to our vacation needs and always finds us the best flights and hotel packages at the best price and itinerary for our family
Recommended
By: Not provided
Reviewed on: 01 Dec 2013
she is great and make us feel that we can get all the thing we need and at the right price and time
Recommended
By: Not provided
Reviewed on: 21 Nov 2013
melitta hannon has arranged many trips for me in the past, hawaii, germany, cuba and holland, i highly recommend her, i am a stisfied traveller and will request her assistance in the future. thank you kgh
Recommended
Melitta is the best
By: Sarah
Reviewed on: 25 Nov 2013
Melitta has booked two trips for me - one three-week trip to France with a very detailed itinerary (trains, buses, guided tours, museums etc.) and a last-minute beach resort holiday. She is kind, professional and pays attention to detail. My trips have been fantastic and I would happily recommend Melitta to anyone going on a trip.
Recommended
By: viv
Reviewed on: 13 Dec 2013
We booked our trip to Varadaro Cuba stayed at the Rui Varadaro. very clean and friendly place. Surprisingly, the food was good at this resort. The beach is very clean and there is security on the beach making sure there is no locals going on the beach where the resorts are. The entertainment is very good, it goes on all day long on the beach and by the pool.
Recommended
By: Not provided
Reviewed on: 25 Jan 2014
HER ADVICE HAS ALWAYS BEEN EXCELLENT, HELPFUL AND RESPONSIVE TO OUR REQUESTS.
Recommended
Awesome service
By: Jelly belly
Reviewed on: 29 Jan 2014
On time on budget excellent sevice loved my baggage tags and thank you note when I returned home.
Recommended
wrong agent name
By: Sandy
Reviewed on: 01 Feb 2014
sorry but it was Cathy Wassermann that we did buisiness with.
Recommended
Riu Palace Macao
By: Rick & Deb
Reviewed on: 11 Feb 2014
We just spent a week at the Riu Palace Macao and the only negative thing about the trip is that it was not long enough!  The hotel is just the right size to give you all the amenities you would ever need but still give you that intimate feeling.  The hotel staff were absolutely amazing - worked hard, friendly, helpful, fun and engaging!  This was our first time at this resort and we will be back!  The hotel had a great group of people staying there as well - I think the Europeans and British folk had discovered this gem years ago and we Canadians have just been let in on the secret!  It's quiet but not too quiet, extremely clean, food was great - always fresh and abundant in variety.   The white sand beach was spectacular!  And the weather - incredible!!
Recommended
highly recommend
By: Not provided
Reviewed on: 17 Feb 2014
Melitta was great to deal with all the paper work was orderly and easy toread.
Recommended
Highly recommended
By: Ruth
Reviewed on: 17 Feb 2014
Melitta has a great understanding of destinations and trip options.  Her outgoing personality makes it easy to communicate with what we're looking for.  She always gives us amazing travel options, and find deals we otherwise wouldn't have known about.  Overall a fantastic experience, and have been back numerous times. Look forward to booking our next vacation with her.  Thank you Melitta.
Recommended
Highly Recommended
By: Not provided
Reviewed on: 28 Feb 2014
As always everything was great Air, Transfers and Resort - Thanks, Melitta you take the worry out of vacationing!
Recommended
Highly recommended
By: Z3645952
Reviewed on: 05 Mar 2014
melitta was great. I gave her my required info such as passport number address and everything else and she took care of the rest. She's a fast worker too! 
Recommended
Yes
By: Hockey
Reviewed on: 18 Mar 2014
Recommended
By: chris
Reviewed on: 18 Mar 2014
Great tour , excellent guides , terrific accomodation and meals.
Recommended
Melitta Hannon
By: Susan
Reviewed on: 15 Nov 2017
Well organized. Answered all my questions quickly.
Recommended
good job
By: buck
Reviewed on: 08 Nov 2017
Very helpful always trying to help
Recommended
Highly recommended
By: Telvera
Reviewed on: 25 Mar 2014
We have travelled with Melitta since the latter years of her own business, B-line Travel. We feel comfort and confidence in her communication skills, call outs on our behalf, when we are with her. Follow-ups are excellent.
Recommended
By: BILL AND JEAN LAWRENCE
Reviewed on: 26 Mar 2014
HIGHLY RECOMMENDED
Recommended
By: Not provided
Reviewed on: 21 Mar 2014
Please write at least 15 characters
Recommended
Very highly recommended. Knowledgeable and reliable
By: Philly
Reviewed on: 27 Mar 2014
Please write at least 15 characters
Recommended
Highly Recommend
By: Val
Reviewed on: 22 Apr 2014
We just returned from a family trip (8 people) to Punta Cana.  Melitta was great.  She answered all of our questions, explained the travel insurance we purchased and took care of the booking with our several requests.  Melitta stayed late to ensure that the booking was completed correctly and kept in touch with us between booking and the travel date.We had a great trip and are we already planning the next one!Thanks Melitta!
Recommended
By: Not provided
Reviewed on: 16 May 2014
Enjoyed the trip but was a little disappointed to find out that the cruise continued to the Baltic and we were not given this information.  If we had been given it we would have gone.  My husband had always wanted to visit the Hermitage in Russia.  Did not like the Royal Princess but his had nothing to do with Melitta, there was quite a few of us that did not like it.  Our cabin was extremely noisy we were underneath the buffet, and all night long there were cooking or something up there.  We absolutely loved Copenhagen, what a wonderful city, the people were amazing.  We went to dinner the bill was $1000.00 for two that was a little high we though lol.  But it was Ed birthday so what the hell.  Did not like France, loved Holland and loved being back in England.  Thanks again ladies for a wonderful trip
Recommended
By: NO NICKNAME
Reviewed on: 11 May 2014
Highly recommend Melitta. She has given us great service over many years.
Recommended
Excellent Service!!
By: S and G
Reviewed on: 11 Jul 2014
Melitta listened to what we were interested in, took the time to research several options and continued to look up weekly deals that pertained to our interests.  She was available and happy to answer any questions we had and even answered an email about documentation as we were headed to the airport.  I took along her number on the trip in case we needed it, as I knew she would support us if we needed to make any changes or book an unexpected trip home.  Will definitely ask for Melitta to book our next vacation!!!!!  Thank you!
Recommended
Highly recommended
By: fbis
Reviewed on: 15 Jul 2014
We really liked our trip. Even if some aspects didn't seem too exciting at the beginning (ex. going to Edmonton) we end up having a great time everywhere. We had done a similar trip in 1986 but we quickly realized we had forgotten pretty much everything especially how beautiful were the Rockies. Everything was very smooth. We had no hiccup at all and this started from the beginning when we contacted Melitta, during booking and during the trip.Thanks again for another wonderful travel experience.
Recommended
Awesome service!
By: AshMeg
Reviewed on: 03 Aug 2014
Melitta provided us with very professional service on our most recent vacation to Mexico. She communicated with us in a very timely manner, and informed us when our tickets and travel itinerary was ready to be picked up. She is very friendly and personable, and we have already planned our upcoming wedding vacation as well as honeymoon through her. Thanks Melitta for all of your hard work.
Recommended
Melitta is the BEST !!!
By: Chris15
Reviewed on: 10 Sep 2014
Have used Melitta for years. She takes care of everything. Never have any worries when we travel.
Not Recommended
former client
By: upset traveller
Reviewed on: 18 Nov 2014
Marie Louth has been my travel agent for more than 20 years so I am very disappointed Marie is no longer at Vision. Will locate Marie and will take my business there.
Recommended
Excellent service
By: billjean
Reviewed on: 18 Nov 2014
As always our trip went smoothly and was well planned.
Recommended
London and Paris
By: Maggie
Reviewed on: 18 Nov 2014
Melitta finalized our trip with Monograms to London and Paris. All went beautifully. I would use Vision Travel again.
Recommended
Very helpful arranging a very special trip!!
By: Sam
Reviewed on: 19 Nov 2014
I was planning my honeymoon so I wanted to make sure everything went according to plan. Melitta looked into many options for us and provided some very helpful recommendations. When there were options I would ask her what she would do and her advice was spot on. She also went above and beyond to make sure I wouldn't have any problems with my passport since there were some issues with the country and times required for a valid passport. She recommended a restaurant at our resort and I'm glad she did because we made sure to get reservations there and it was our favourite. When she sent our tickets she included some pretty heart confetti in the documents. A small gesture but that small consideration was so thoughtful and put a smile on our faces. I will definitely recommend Melitta to my friends and family and will utilize her service and expertise when booking future travels. Thanks to Melitta for going above and beyond and adding her personal touches which were so kind.
Recommended
Great service
By: Morag
Reviewed on: 27 Dec 2014
The trip met all of my expectations and will certainly use the services of Melitta in the future. No details were left undone.
Recommended
Princess Cruise was wonderful
By: Cheryl
Reviewed on: 30 Dec 2014
Melitta went out of her way to help my children & I take our first vacation. We were nervous and had no previous travel knowledge. She help set up every single step of our trip and made it so exciting for us. Everything went smooth, we had an awesome time, made some wonderful memories, and will be calling Melitta for our next adventure.
Recommended
Friendliest service we've ever encountered at a all inclusive
By: Tripsters
Reviewed on: 08 Feb 2015
My first impression was the beautiful view from the lobby. On closer inspection the place was starting to show some wear and tear.. That did not, in any way, make a difference in the great time we had. Good food, lots to do but the staff made this Place Exceptional! Special Thanks to Julio, Laura and Kevin. Going on to trip advisor to give a review there too.
Recommended
Well planned trip
By: Jackie
Reviewed on: 03 Mar 2015
Trip excellent. Weather not so good.
Recommended
Awesome!
By: DBK
Reviewed on: 13 Mar 2015
Great trip and Melitta gave us a lot of options and made our trip happen!
Recommended
great service
By: monica 61
Reviewed on: 25 Mar 2015
Melitta did a great job as usual booking our trip, we went to Vegas for a wedding, we stayed at the Flamingo hotel (its seen better days) But it was close to the wedding at Ceasers and walking distance to everything else, we saw shows and enjoyed all the festivity's wedding related. Melitta will definitely be booking my next trip, we had a great time, Thanks Melitta!
Recommended
EXCELLE NT
By: bill and jean
Reviewed on: 03 Apr 2015
AS ALWAYS, EXCELLENT
Recommended
Trip by Lori J
By: Linda
Reviewed on: 06 Apr 2015
The Memories Splash resort was beautiful. The pools, waterpark and restaurants were great. The resort is not on the beach, thus our deluxe room with ocean view was not possible. The room itself was very dirty and needed to be 'cleaned' again. It is also in need of bathroom / tile repair/cleaning. The nagging from the concierge to go to the Royalton for VIP meal and listen to a sales pitch for future trips etc. was annoying. Punta Cana is still a great place to travel with the kids.
Recommended
Always awesome
By: Nanaj
Reviewed on: 15 Apr 2015
Great service as always. I love the personal service I receive and knowing that I have a contact if I have any problems. The thank you note I receive when I get home always puts a smile on my face. It is a lovely touch.
Recommended
Excellent friendly service
By: Jo
Reviewed on: 01 May 2015
Mellitta has always provided us with fast efficient service,from regular flights to more complicated trips to Europe. We know we can always rely on her for all our travel plans.
Recommended
Awesome trip - highly recomment Melitta!
By: Silvia
Reviewed on: 04 May 2015
Mom and I went to Peru and had a fantastic time. Superior accommodations, excellent food and top notch tour guides. A super fun trip with terrific peoples. Very well organized.
Recommended
Great service from Melitta once again
By: Len
Reviewed on: 19 Jun 2015
I recently went to the Netherlands and booked the car rental through Vision Travel. Two days before we were to leave I decided I should book a larger car. Melitta was able to make the change at with such short notice. Having said that the upgrade went to Hertz and the car they ended up giving us was an intermediate size and not a standard size (not Melitta's fault). I let Melitta know and she has started the process to get a refund. I was not impressed with Hertz.
Recommended
expert friendly service
By: Jollio
Reviewed on: 09 Jul 2015
We had a great trip. Our host and Guide, Martin Lettice is a real pro- an excellent driver and guide who genuinely wanted us to have an "Irish experience." We liked all of the sights listed on the brochure and most of the hotels were great with enthusiastic staff. All in all the Irish portion of our trip (8 days) was quite educational, with good weather and beautiful scenery thrown in. Thanks for setting us up on this Royal Irish tour through the northlands and the midland. Sincerely, Jollio
Recommended
Mongolia is an amazing country, but ...
By: Yenot
Reviewed on: 07 Aug 2015
It was a great trip, Nomadic Mongolia w G Adventures. The country is amazing, completely different from any other places in the world we have visited in the past. The trip would have been superb if the guide provided by G Adventures acted professionally, provided information and cared for the group. Since it did not happen, we can recommend Mongolia as truly special and worth-visiting destination, but we can't recommend G Adventures as responsible and reliable service provider.
Recommended
Professional and Friendly
By: Jim
Reviewed on: 13 Sep 2015
Melitta has been our travel advisor for many years now. Always friendly, helpful and appears never to be annoyed if you change things up a bit after she has completed your request. It's always nice to go and receive your travel package and know in advance that things will be in order. You just take the paperwork from the top and work your way down until your last flight or hotel booking......no messing around looking for things. We have recommended her to our friends and I know they have been very satisfied with her services.
Recommended
First Class Service
By: Jimbo
Reviewed on: 13 Sep 2015
My wife and I recently completed a wonderful 14 day Celebrity Cruise in the Mediterranean along with another couple. The cruise was a great experience especially the food and service. We booked this trip about a year and a half ahead of time through Melitta Hannon at Vision Travel in Georgetown. Melitta and her team were really great in taking care of all of the flight and cruise arrangements, keeping us informed of all of the travel details and changes and making sure we received all of the cruise promotions we were entitled to. Throughout this whole process Melitta provided us with expert advice, attention to detail and up to date communication materials. We were very pleased with the service provided by Melitta and her team and would not hesitate to use her services at Vision again.
Recommended
Excellent professional service
By: JO
Reviewed on: 04 Oct 2015
Melitta has always given us excellent service . Good information about destinations . Our package for our trip always has everything in order and she always goes over it with us.
Recommended
Great Vegas weekend
By: MB
Reviewed on: 25 Oct 2015
Our Vegas long weekend was great right from the moment we boarded the sunwing plane The Venetian Hotel rooms were spectacular-luxury suites with sitting area -large bathrooms , clean and very comfortable bed Thanks to Melitta for her professional service
Recommended
Excellent travel agent.
By: Billie.
Reviewed on: 10 Nov 2015
As always, everything went as planned except the weather. She is a first class travel agent!
Recommended
cusco
By: wow
Reviewed on: 27 Nov 2015
I would recommend Ms. Hannon to anyone planning a trip. Everything connected well! Thanks
Recommended
Excellent Service
By: Jo
Reviewed on: 29 Dec 2015
Melitta suggested a cruise on the Danube to the Christmas Markets. Everything was looked after from the booking ,flights, transfers special trips at no cost to us because Melitta is a Virtuoso member. It was perfect thanks to Melitta.
Recommended
Fabulous Holiday !
By: SAC
Reviewed on: 30 Dec 2015
Had a wonderful time. Andrea helped us pick out a super location. Mangrove forests, rain forests and cenotes right on the property. The people there were very friendly and helpful. Andrea also helped us through all the extra work for my medical condition.
Recommended
Personable and Professional
By: MJ
Reviewed on: 06 Jan 2016
Always polite and helpful when planning our trips
Recommended
EXPERT FRIENDLY SERVICE
By: GARY
Reviewed on: 28 Jan 2016
HEY MELITTA WE STAYED AT THE CATALONIA ROYAL BAVARRO WHICH WAS THE COUPLES SIDE . IT WAS CONNECTED TO THE CATALONIA BAVARRO. tHE RESORT WAS REALLY GOOD. THERE WERE 2 POOLS PLUS THE BEACHFRONT SO EVEN THOUGH IT WAS FULL THERE WERE NO PROBLEMS GETTING A PLACE AT THE POOLS OR THE BEACH. THERE WERE 9 RESTAURANTS PLUS THE BUFFET AND RESERVATIONS WERE NOT NEEDED AT THE RESTAURANTS. WE REALLY ENJOYED THE RESORT AND WOULD RECOMMEND IT. MAYBE THE ONE DRAWBACK IS THE BEACH HAS A LOT OF OCEAN DEBRIS BECAUSE OF THE WAVES. IT CAN BE CALM OR WAVEY DEPENDING ON THE DAY. GARY
Recommended
Expert service.
By: William
Reviewed on: 02 Feb 2016
Excellent service as always!
Recommended
Top notch service!
By: Moose
Reviewed on: 10 Feb 2016
Everything was great except we didn't realize a junior suite was one bed. This should be made clear. When I think of "suite" I think it would be two beds. However, the Hotel was great and upgraded us to two beds for no additional charge.
Recommended
Sandals Negril
By: nancyk
Reviewed on: 11 Feb 2016
Spent a week at Sandals Negril and overall loved it! Pros: all restaurants except for the Japanese were all open to the outside and right on the ocean. Great views, no air-conditioning and the food overall was great!We loved that the resort was right on the beach...maybe 20 meters from the edge of the water to our room so everyone had great views. Many free sports with no wait, we sailed (Hobby Cat), paddle boarded, water skied and all was close to us. Cons: the "7 Mile Beach" that they claim is really not 7 miles...you have to walk through forest areas (a little creepy) in some parts of the 7 miles to get you back to the actual beach. I was looking for extra long walks on the beach and this was not possible. Also, it was hard to find chairs in the morning. If you were not up by 7 am you didn't get a chair (with coverage). It seems that many people use the butler service and they are out really early. We also found that people were picking their chairs the night before.
Recommended
River Cruise on the Danube
By: Mandy
Reviewed on: 09 Oct 2018
Fantastic! Her and her team took care of every detail. The hotels pre and post cruise. The cruise itself and our flight.
Recommended
The Best
By: Jo
Reviewed on: 15 Oct 2018
Excellent as always
Recommended
excellent service
By: paul 37
Reviewed on: 25 Feb 2016
ncl gataway cruise was the best I ever had. Everyone on board gave 100%. The resturant selection was perfect. Entertainment was very good and the various staff on board were always there to help. Our housekeeping lady for room 9244 (Emilee) was always chequeinginto see if we needed anything. The whole experience on board was well worth it and would recommended this cruise to anyone. From the on board check in which was fast to the unnoticed details in the buffet. Do people really notice how well run the big picture is on this ship. From the server straightening up the chairs in the buffet or picking up the waste on the floor. I got lost in trying to figure out what fork to use because each plate came with it,s on knives and forks. I could have not asked for a better holiday .Paul
Recommended
Great Service
By: Val
Reviewed on: 17 Feb 2016
This is the second trip we booked with Melitta and her customer service is great. Melitta and Shelley are a great team, if Melitta wasn't available Shelley jumped in. They were able to get us a better deal that we could find on the internet and when we had trouble with WestJet's online check in, Melitta solved the problem quickly and we were able to check in with no problems. We will definitely use Melitta again!
Recommended
Excellent Travel Advise!
By: LDEXTER
Reviewed on: 14 Feb 2016
Had never been on a cruise before and was not sure what to expect. I was extremely impressed! Melitta was right - cruising is fun! The ship had so much to offer and was clean and spacious. Our stateroom was great - glad we went with the balcony as suggested by Melitta. We had adjoining rooms with our friends as promised and were able to easily make plans to meet them for a meal or an activity. The food was plentiful and great quality and the service was fabulous. All the staff on the ship were friendly. Our stateroom was kept neat and tidy by our room stewards. We were glad we had purchased the off-shore excursions before leaving for the cruise (via Celebrity's website) as we got them for a better rate. Again, that was a suggestion from Melitta. The package deal with Celebrity out of Hamilton airport was smooth and well organized by Celebrity. Melitta helped us pick a great cruise for our vacation due to her knowledge and experience. Thanks Melitta!
Recommended
Norwegian Cruise
By: Mandy61
Reviewed on: 19 Feb 2016
Cruise to celebrate my Mother's 75th birthday. Got off to a rocky start as ship has to be sanitized due to outbreak previous week so the check in was slow. Some communication with customers standing outside in cold for several hours would have relieved some tension. Rest of cruise was fabulous. Great cabin and cabin steward. Food was delicious. Shows were very entertaining. All ship staff were lovely. My Mother's birthday was not recognized at our special dinner but I didn't make a big deal about it and I am sure it was just an oversight.
Recommended
Expert friendly service sums it up very well
By: Vrilya
Reviewed on: 26 Feb 2016
My new travel agent!...............................
Recommended
Awesome!
By: Marian
Reviewed on: 29 Feb 2016
The hotel was very clean, very friendly staff! Always their when needed! The 3rd night in my hairdryer broke, went to front desk, and had a new one in my room with in an hour! Maids always had rooms so clean and always fresh towels! We just loved it here, food was alway great! So that's what my husband told me! Lol Will hope to go back next year! I got sick with a stomach flue the night before we left, so didn't,t enjoy my holiday, because of that! I was so sick from that for over 10 days, even after we returned! If I would have know I was going to be sick that long, I would have canceled, and rescheduled! But even on the plane, they packed ice on me, and really tried to make me feel better!
Recommended
Perfect
By: Bert
Reviewed on: 07 Mar 2016
Melitta do a perfect job
Recommended
Excellence Riviera Cancun
By: SAP
Reviewed on: 10 Mar 2016
The resort was lovely, rooms are beautiful. Lots of restaurants to choose from - however, there are long waits for table many evenings as they don't take reservations. The beach is perfect - white, soft sand and great for walking. The resort does not have enough seating for guests at the pool or on the beach.
Recommended
Great
By: Els
Reviewed on: 16 Mar 2016
Just Great all around. Great Service, good Food, FRIENDLY staff Thank you for asking.
Recommended
Great Service
By: JO
Reviewed on: 18 Mar 2016
Our trip was great. Went to a resort suggested by Melitta which was excellent much superior than some of the resorts we had looked at on line. Flight and transfers all looked after by Melitta, everything went very well.
Recommended
Fantastic Trip
By: Blair 99
Reviewed on: 17 Mar 2016
Trip was great, Thanks
Recommended
Quiet nice resort
By: Erika k
Reviewed on: 24 Mar 2016
Thank you for prebooking our seats on the way to st. Lucia. Our room was upgraded from a standard to a garden view which we appreciated. However we asked for a second floor room but got a ground floor room and were told they didn't have any second floor rooms. We end up liking the room so we didn't make an issue to move later. The st. Lucian Rex resort is a quiet resort steps from the beach. The main restaurant overlooks the Caribbean Sea. Most of the staff are friendly and efficient. The rooms are dated but clean. It is a small resort with many repeat travellers. The beach is beautiful and the location is great. The food was tasty and there was variety. We had a few issues (toilet tank took an hour to fill up so couldn't flush it, shower head was clogged). After asking reception a couple of times they fixed the problems. Overall a wonderful resort.
Not Recommended
Natalie's Wedding
By: RachaelFitzsimons
Reviewed on: 20 May 2016
The trip was for the most part ok. The resort was extremely unorganized and the groom and grooms-men got jumped two nights before the wedding and the resort/security staff did nothing to help or fix the issue. We had a whole week of being on edge and feeling unsafe, which ruined a lot. Lots of the women were bit by bugs. Also I realize its a foreign country, however, if you work at a resort I believe the employees should be a little more bilingual. I asked for directions to my lobby showed my bracelet and was taken to two other lobby's before being brought to the one I had requested in the beginning on foot and in the pouring rain/thunderstorm. I will never recommend this resort to anyone nor return. I have been to Puerto Plata's Bahia Principe and although the beach was not as nice it was still 110% a better resort. Thank you
Not Recommended
too big
By: bug bites
Reviewed on: 20 May 2016
for me, the resort was too big. the beach itself was nice but the bottom was mostly full of seaweed. The omelet chief in the morning was outstanding and for me breakfast was the best meal. The steak house was good as well. I found myself waiting in the dining rooms alot for coffee and/or wine service. My sons shoes where taken from our porch which is not a big big deal but we did have to find something to replace them. And since I have returned home my legs are covered in bug bites, traveled a fair bit and never had this issue. I enjoyed being away with my sons but would not return.
Recommended
Excellent trip planning
By: MD
Reviewed on: 15 Jul 2016
I appreciate all the service/advice provided by Vision Travel. Melitta was responsive to my requests in a timely fashion and offered suggestions as well. Thanks for a great vacation.
Recommended
Melitta is great
By: Me
Reviewed on: 14 Aug 2016
Melitta is kind informative and efficient. On the other hand your intrusion is annoying.
Recommended
Excellent guide line. thanks
By: Lison
Reviewed on: 30 Aug 2016
We, me and my daughter went to Sydney. We stay at Glenferrie Lodge in the north side of Sydney (3 or 4 stars) perfect for our budget. We could walk easily to the big bridge and go to the Rock, the oldest place of Sydney and to the circular Quay, great location. Transportation, bus, ferry are great. Expensive place but we have a full breakfast included with the lodge. We live in a safe place. All the Harbors are great. We took the ferry to Manly and Watson Bay. The transportation to the airport was 45.00$ and no tip. they don't expect to have tip. We took the plane for Brisbane. I stay with my sister whom was doing some researches there. We were with her for 10 days. ( we were lucky). It's expensive like us in Canada. We learn how to get around the city. Don't drink and eat in the bus or train. They kept the place clean. The transportation are greats, we went to surfer paradise and Stradbrook island. The weather was perfect for traveling. I will recommend those places.
Recommended
knowledgeable, friendly & quick!
By: judy
Reviewed on: 05 Sep 2016
Have been utilizing melitta's expert service for over 20 years & have never been disappointed. Our last trip of a river cruise was the best holiday we've ever experienced. Thanks for all your help, see you again soon!!
Recommended
Terrific Time in Newfoundland
By: Amanda24
Reviewed on: 26 Sep 2016
Our 8 day tour with McCarthy's party was very enjoyable. Although our tour guide was very pleasant, I don't think he was experienced doing the multi-day tours and wasn't as informative as we would have liked There were a few small glitches but nothing that couldn't be overlooked and were minor considering the overall experience was amazing. Such a beautiful province and such wonderful friendly people.
Recommended
another wonderful trip
By: 2642
Reviewed on: 15 Oct 2016
Thanks to Melitta and her team we enjoyed another great vacation.
Recommended
Friendly Service - Highly Experienced
By: Eli and Jazz
Reviewed on: 08 Nov 2016
My wife and I took a trip around the world from Halifax to Lebanon, next stop Vietnam, followed by French Polynesia, and back to Halifax. The flights from destination to destination were great overall, perfectly booked given what we spent. It was a lot of flights but we didn't miss one even with delays. Our only unlpleasant experience was being told by some of the smaller airlines (Air Vietnam and Air Tahiti) that we couldn't check our bags to our final destination. Then later by representatives of the same airline saying that it was possible. We had to collect our bagage and declair customs countless times. I'm not sure if this is something that could of been clarified to each airline beforehand and perhaps even specified on the ticket to clear up any confusion between all parties. All in all, we had the time of our lives - a perfect honeymoon! Thank you Melitta!
Recommended
Everything was great
By: monty
Reviewed on: 28 Oct 2016
Our trip in the Mediterranean was great and Melitta did an excellent job of planning and keeping us informed about every detail.
Recommended
Hard Rock Punta Cana
By: Laura
Reviewed on: 11 Nov 2016
This trip was the best one I've had to Punta Cana. It was well organized and a beautiful resort. I would highly recommend this to anyone planning on travelling to the Dominican. Melitta was great to work with, any question we had she got back to us in a timely manner.
Recommended
Excellent and friendly service
By: Eddie
Reviewed on: 12 Nov 2016
We have often called Melitta to help us with our travel arrangements. From first to current she has expedited our requirements in a helpful and friendly manner, always ensuring that our goals are achieved.
Recommended
EXCELLENT ATTENTION AND SERVICE
By: COOKIE MACHINE
Reviewed on: 05 Dec 2016
AS ALWAYS MELITTA GAVE US WONDERFUL SERVICE AND ADVICE!
Recommended
Friendly service
By: Flash
Reviewed on: 07 Dec 2016
Had a wonderful vacation. Resort was great but a bit too large for our liking. We lucked out with location as we were close to pool and beach (end of the line) never any problem getting on shuttle to go to main lobby. Food and presentation was also good.
Recommended
Friendly service
By: Sam
Reviewed on: 04 Jan 2017
Very good service. Especially the Concierge service was awesome! Everyone was always ready to help you. Water park was a great hit with the kids as was the putting course. Lots of good food and drink!
Recommended
Pleasant service
By: Family of 3
Reviewed on: 14 Jan 2017
Vacation was a great experience with little to gripe about. Recommendation of Melitta did fit our expectations.
Recommended
As requested
By: Anne
Reviewed on: 25 Jan 2017
Really great to work with Melitta ... She took care of everything we needed
Recommended
Nothing replaces experience and honesty
By: calmon
Reviewed on: 28 Jan 2017
Melitta was exceptional to work with. She really knows her stuff. She asks all the right questions about what you are personally looking for in a vacation and will steer you in the right direction. She has been in the travel business for decades. She is honest, experienced and happy to share her knowledge and she really aims to please.
Recommended
Ms Efficiency
By: monty
Reviewed on: 02 Feb 2017
I have worked with Melitta for many years and she is very thorough and looks after every detail for me. If she is unable to help , an assistant will continue. I would recommend her for any travel.
Recommended
Wonderful travel agent
By: Bill and Jean Lawrence
Reviewed on: 09 Feb 2017
As always Melitta organized our trip smoothly
Recommended
Worked With Andrea
By: Viva Mexico
Reviewed on: 21 Feb 2017
Andrea Lesiak was my advisor. She was just great. There were extra medical issues to work out which took a lot of time but she was her usual happy, wonderful self, the whole time. Can't recommend her enough. :)
Recommended
Melia Cayo Coco
By: Eric Doubt
Reviewed on: 22 Feb 2017
Gret help and service from Melitta. Best resort ever.
Recommended
My Favourite Travel Advisor!
By: Carolyn
Reviewed on: 24 Feb 2017
Working with Melitta was very enjoyable as always. I know I can count on her to attend to all the little details!
Recommended
Advisor with "Vision"
By: CJ
Reviewed on: 07 Mar 2017
Customized service:She excels at matching you with the type of vacation that suits your needs & price. Presents a good variety of options to choose from. Thinks outside the box. Responds to inquiries in a timely manner. Always pleasant and client focused even on the busiest of days.
Not Recommended
challenges
By: Maxx
Reviewed on: 09 Mar 2017
My main challenge was that she did not respond to directions or questions in a timely manner. This became very frustrating when recommended accommodations were not available when the final booking was originated.
Recommended
The Best!
By: Judy
Reviewed on: 10 Mar 2017
I've been working with Melitta now for 25 years!! I appreciate her knowledge & quick service. She's supportive & works hard to achieve what we're looking for. She's easy going & has a great sense of humour. I consider her a great travel agent & friend after all these years.
Recommended
Great experience
By: Claudia
Reviewed on: 28 Mar 2017
It was a pleasure working with Melitta, she gave us great suggestions. Melitta always responded very promptly to our inquiries and helped us make the best choice . We enjoyed our vacation a lot, it was one of the best vacations we have ever been on.
Recommended
Cuba 2017
By: Barb & Shane
Reviewed on: 10 Apr 2017
Melitta, once again suggested a great resort...she is extremely helpful and thorough. We had a great time at Playa Pesquero!
Recommended
Great job!
By: Stevec
Reviewed on: 22 Apr 2017
Melitta was very patient in helping us find the right place to go for our family vacation. She had plenty of suggestions and was very diligent in emailing us the information. She was very knowledgeable and always gave us her opinion when we asked for it. We will definitely book with her again!
Recommended
Punta Cana
By: Diana
Reviewed on: 09 May 2017
Melitta was awesome to work with. She provided several options for our requested location, then found us a better offer at a location we actually preferred. She was responsive and provided valuable feedback. We were thrilled with the resort!
Recommended
varadero
By: Stan
Reviewed on: 06 May 2017
she exceeded my expectations.
Recommended
*****
By: Steph
Reviewed on: 12 May 2017
Melitta was quick in her response, well informed, positive and provided the most wonderful vacation.
Recommended
Sandals Barbados
By: Eddie
Reviewed on: 06 Jun 2017
As always a pleasure; we were able to get the vacation we wanted with Melitta's help. Everything worked out exactly as requested.
Recommended
Booking air flight to Calgary
By: Linn
Reviewed on: 30 May 2017
Melitta was great. She responded promptly, presented us with good choices, sent us our e- tickets as requested and answered questions.
Recommended
Melitta
By: Itsmejacki@hotmail.com
Reviewed on: 19 Jun 2017
Melitta always takes great care of us. When the airline changed the plane they planned on using, Melitta made sure we still had good seats together, and advised us.
Recommended
Alaska land and sea
By: Lucia
Reviewed on: 29 Jun 2017
We use Melitta for all our travel. She is the best. Every little detail she takes care of. We never have any worries while on our trips.
Recommended
alaska cruise
By: C and C
Reviewed on: 17 Jul 2017
Easy, very accommodating, kept us informed
Recommended
Korea and Japan
By: Tracy
Reviewed on: 24 Aug 2017
Melitta was very helpful and resourceful in giving a number of different options to choose from with different prices. She also was available when I needed to call her to clarify my thoughts and to also have my questions answered.
Recommended
Romance & Relics cruise
By: dot
Reviewed on: 25 Aug 2017
excellent! Our cabin was perfect . Food was delicious and all our tours worked out very well. Ready for our next cruise
Recommended
Great experience.
By: R. Westerhof
Reviewed on: 02 Sep 2017
Melitta was great to work with. She helped me plan a enjoyable trip with multiple stays and connections in Europe. I will definitely use her services in the future.
Recommended
Very pleasant
By: Jozef
Reviewed on: 14 Sep 2017
Fantastic experience, very knowledgeable and professional. She made sure that our trip will be one to remember. No point to shop around, next trip will be booked trough her again. Two thumbs up Mrs. Melitta!
Recommended
Anniversary Trip
By: Oreo
Reviewed on: 03 Oct 2017
Great! She was very helpful, and gave us lots of options for our trip.
Recommended
Honeymoon!
By: Samanthaa
Reviewed on: 02 Oct 2017
Melitta is amazing ! She helped me plan a surprise honeymoon for my husband and it was perfect! Very knowledgeable, quick to answer any questions or concerns I had, and dealt with my last minute decisions and change of plans amazingly ! I will definitely be using Melitta again soon!
Recommended
Europe Trip
By: first time user
Reviewed on: 27 Sep 2017
Simple, easy to understand and very knowledgeable
Recommended
Food and Wine Tour
By: Aubreys friend
Reviewed on: 10 Oct 2017
Great - very open minded and offers great ideas and opinions. Knowledgeable on sites and travel ideas.
Recommended
Trip to Frankenmuth and Mackinac Island
By: Lady Di
Reviewed on: 25 Oct 2017
Very good. I've worked with her before. Everything went smoothly. No hitches.
Recommended
Extemely happy
By: Bunny
Reviewed on: 08 Nov 2017
I dealt with Shelley and she was excellent. Great customer service. Very helpful, informative and available.
Recommended
China 2017
By: Ang
Reviewed on: 14 Nov 2017
Great trip and well organized adventure!
Recommended
Andrea Lesiak
By: Disney
Reviewed on: 13 Nov 2017
Andrea is wonderful to work with. There is a lot of extra work to help a person who is disabled travel and she did it all with humour and expertise.
Recommended
Always great
By: TO
Reviewed on: 25 Nov 2017
We have used Melitta for many trips. She is great with offering options and making sure that our trip goes smoothly.
Recommended
Another great vacation
By: GN
Reviewed on: 02 Dec 2017
We have consulted and booked many vacations over the years with Melitta. Every time she has asked questions and met our needs. Thank you Melitta
Recommended
Melitta delivered!
By: GnomeAwayFromHome
Reviewed on: 26 Nov 2017
No, really, she delivered our tickets right to our door. She also always delivers great service, better prices than I'm able to find on my own, years of experience, and the security that if we have any problems, whether it's before we go or while we're away, she'll be there to help us. Two thumbs up, a high five, and an exploding fist bump for Melitta.
Recommended
Awesome!
By: Dogs are life
Reviewed on: 15 Dec 2017
Melitta is always their to answer any questions, and very good at recommending on finding the perfect place for our travels! Very pleasant to deal with! Look forward in seeing Melitta soon again😉
Recommended
Antigua Trip People Only Dream Of
By: KVee
Reviewed on: 22 Jan 2018
Melitta was an amazing help to our search for the perfect vacation. She listened and took all of our requests into consideration, and instead of just sending us their first thing she found, she sent us something even better than we imagined. We would recommend Melitta to anyone and everyone. She is kind, sweet and very helpful. Melitta answered all of our questions within a day and if she did not have an answer she would let us know that she was looking into it. Best service by far.
Recommended
My trip South
By: Eldest
Reviewed on: 05 Feb 2018
She was very polite and knowledgeable. Answered all the questions I had. The trip went very well, no problems. Will be using Melitta for my/our next trip. Always returned my calls.
Recommended
Excellent Advise and support
By: DebK
Reviewed on: 31 Jan 2018
Melitta knows what we like, is knowledgeable about the products out there and looks after the interests of the customer!
Recommended
ERic and Cathy
By: Eric
Reviewed on: 22 Feb 2018
Melitta helped us at every stage and especially with our parents arrangements. The trip was perfect and the best all inclusive we've experienced.
Recommended
Our advisor Janet Brereton, not Melitta
By: Titania
Reviewed on: 23 Feb 2018
We worked with Janet Brereton, not Melitta. She was fIne, although she was ill part of the time we needed quick advice. Why do we keep getting surveys about Melitta, when she has not been our advisor for the last two trips?
Recommended
Big Island of Hawaii
By: Hawaii
Reviewed on: 05 Mar 2018
Working with Melitta is great. She is very professional and efficient. We have great service all 4 times that have booked our vacation with her. We will use her services again.
Recommended
Hideaway at Royalton St. Lucia
By: Tim O'Connor
Reviewed on: 04 Mar 2018
As usual Melitta did a great job with our vacation. No hesitation recommending her for planning a vacation.
Recommended
Great trip to St Lucia
By: Happy Traveller
Reviewed on: 03 Mar 2018
Melitta is a great travel advisor ... very thorough on ensuring we optimize our vacations
Recommended
Malitta and assistant Shelly
By: Happy gal
Reviewed on: 10 Mar 2018
Always professional and helpful
Recommended
Melitta
By: Blair
Reviewed on: 13 Mar 2018
She always gives great us great suggestions. We have been pleased with every resort she's suggested.
Recommended
March break vacation
By: Stans
Reviewed on: 25 Mar 2018
Great, she listened to our request details, then recommended the flights and services appropriately. We had a great trip with no mishaps. Thanks Melitta
Recommended
Ocean Cruise
By: Sally S.
Reviewed on: 15 Apr 2018
Melitta is very knowledgeable. She always tries hard to answer any questions. She is a very busy person and not always easy to reach. She is very kind and we feel very comfortable working with her.
Recommended
Destination Wedding Gues
By: Carol
Reviewed on: 23 Apr 2018
Melitta was wonderfully helpful and found the perfect flight and accommodation package for us, she was a pleasure to work with, and I will use her expertise again.
Recommended
grand bahia principe Jamaica
By: Stan
Reviewed on: 29 Apr 2018
As usual Melitta did a very good job arranging our group trip . We all were roomed next to each other in a nicer section of the resort which met all our requests. All our required paper work was prompt and accurate. I will use Melitta again.
Recommended
Dominican Republic
By: Pacheco
Reviewed on: 10 May 2018
It is always a pleasure working with Melitta. She is patient and always delivers on what we are looking for. We have used her twice and both vacation's were amazing. We tell her what we want and she sends us all the information and helps us decide. She always has a smile and is very easy to work with.
Recommended
Croatia
By: Pete
Reviewed on: 24 May 2018
Friendly and informative. Occasionally difficult to get in touch with.
Recommended
3 weeks in Europe
By: Len
Reviewed on: 27 May 2018
Everything went very smooth. Anytime we had a question, she got back in touch with us within a day or two (usually faster as our departure date approached). We've made use of her services in the past and will continue to use her for our travel needs.
Recommended
Trip
By: GTN Traveller
Reviewed on: 16 Jul 2018
Melitta - was fabulous and easy to deal with - all itineraries and support information were complete and correct.
Recommended
barcelona trip
By: Barcelona fun
Reviewed on: 26 Jul 2018
Melitta was amazing. She investigated the hotels and made 3 recommendations at different price levels. I would highly recommend Melitta. She gave us llots of choices for our flight as well.
Recommended
All our trip
By: Ms R and Mr John
Reviewed on: 03 Aug 2018
Great job and great everything always up to date on all information needs to know and how it works for us.great job in every way
Recommended
trip to Cuba
By: Stan
Reviewed on: 03 Aug 2018
it was nice working with Melitta for our vacation everything we requested happened. We will be using her again
Recommended
All my trips are 100% Fantastic Aw
By: Island time
Reviewed on: 14 Aug 2018
AWSOME Melitta is the best .
Recommended
Euro rail in July
By: Corinna
Reviewed on: 14 Aug 2018
Melitta Hannon , Is very Professional. Melitta was recommended to me by a friend - and I am glad I made the effort to drive to Georgetown. Her Customer Service is Excellent , in this day and age of self serve - it is refreshing to have a knowledgeble advisor to talk to. I have only Gratitude for , her patience and respect. I am looking forward to dealing with her again ..... in September when I plan to go on my first cruise with Family and friends. Thank you Melitta.
Recommended
Australia Bound
By: LC
Reviewed on: 25 Aug 2018
I have worked with Melitta for over 20 years, she has never been less than extremely professional and has also provided me options to best suit my travel needs and provides great suggestions based on her experiences too. I have arranged large group (team) travels and my own personal trips through Melitta without issue. The one time we ran into a Gov of Canada imposed travel advisory for the region we were to travel to - Melitta worked on our behalf to help us get our trip cancelled and rebooked to another location without penalty - she goes above and beyond. I would highly recommend her services to anyone. Travel knowing you have a professional behind you to assist, if need be.
Recommended
Flight to Calgary
By: ME
Reviewed on: 11 Sep 2018
Very accommodating. We got what we were looking for.
Recommended
Last minute honeymoon
By: Adrianna
Reviewed on: 15 Oct 2018
We contacted Melitta on the Thursday before our wedding asking her to find us an all inclusive honeymoon leaving in 3 days. She not only found us a great resort but also a fantastic price. We stayed at the Secrets Royal Beach resort in Punta Cana and it was the nicest vacation we've ever been on. We loved every second of it and will definitely use Melitta's expertise again. Thank you so much!
Recommended
Scenic Cruise
By: Bev McMullen
Reviewed on: 18 Oct 2018
She was very helpful and always smiling.
Recommended
Rhine River Cruise
By: M & M
Reviewed on: 11 Oct 2018
Easy. Gave us what we wanted, made recommendations and did not try to push. We didn't have very many questions as Melitta covered and explained everything quite well, any we did have were answered promptly.
Recommended
Scenic
By: Joan
Reviewed on: 13 Oct 2018
It was excellent working with Melitta she is always so helpful and professional would not work with anyone else! Melitta always answers any question or concerns you might have.
Recommended
19 day Transpacific from YVR
By: Corinna
Reviewed on: 23 Oct 2018
I have - had- The pleasure to work with Melitta earlier this summer for the first time. Her professionalism - was why I choose to book a second trip with her and Vision Travel.
Recommended
Melitta
By: jazz
Reviewed on: 17 Oct 2018
awesome, Melitta is a true professional
Recommended
Italy
By: Lauren
Reviewed on: 27 Oct 2018
Organized, pleasant, fun, energetic, knowledgeable, willing to help anyone who needed assistance, caring, interested in everyone
Recommended
Mediterranean Cruise
By: Meitene
Reviewed on: 12 Nov 2018
Melitta was very helpful and knowledgeable about our tour. She found a great hotel for our 2 pre-cruise days in Barcelona. ( Tryp Aplolo ). She answered questions which we had. Two post - cruise days in Rome were fine. Over all she did good work.
Recommended
Girls Vegas Trip
By: Maggie
Reviewed on: 26 Nov 2018
Melitta is always a pleasure to deal with. She is very organized and makes sure that everything gets to us on time. She found us a trip at a good price and we were all happy with her service. This was not my first time to use Melitta and it won't be my last.
Recommended
fun cruise
By: happy
Reviewed on: 04 Dec 2018
worked with Melitta indirectly....very happy with arrangements made on our cruise to the Panama Canal. Can't wait to make arrangements for another cruise...
Recommended
Always a success
By: Eddie
Reviewed on: 03 Dec 2018
We have been booking our vacations with Melitta for more than ten years with always a successful outcome. Our recent vacation was no exception. It is always a pleasure doing business with Melitta.
Recommended
Trip to Australia
By: Lesley
Reviewed on: 06 Dec 2018
Melitta was easy to work with, always pleasant and helpful
Recommended
Jamaica
By: Barb
Reviewed on: 18 Dec 2018
Great advise which resulted in a great trip! Melitta was extremely helpful in finding us a wonderful resort
Recommended
Good and afgordable
By: Seena
Reviewed on: 15 Jan 2019
Great .. I really liked the package . It was a perfect match for the family
Working with Melitta Hannon, you will have access to:
- An experienced travel guide whom you can rely on before, during, and after the trip
- Exclusive luxury resorts and properties
- Once in a lifetime experiences
Explore with the Best
Virtuoso Advisors are constantly pushing the boundaries in unique travel experiences.
Alliance programs are unique tailored experiences exclusive to travelers working with Virtuoso Travel Advisors.
learn more