Rick Kritschgau
Georgetown, ON Canada
Travel Specialties
Interests
Adventure
Food & Wine
Culture, History & Arts
Sports & Outdoors
Safari
Destinations
United States - All
Canada
Ireland
New Zealand
United Kingdom
Selling Travel Since
1979
My Background
Since joining the travel industry in 1979. I have been fortunate to experience different cultures and places throughout the world. I take great pride in helping fulfill my clients vacation needs and expectations as they trip around the globe. Travel has been my life's passion and I love to share that knowledge and experience.
Places I Have Traveled
Reviews and Recommendations for Rick Kritschgau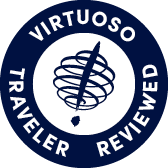 Virtuoso Verified Traveler
All reviews are from confirmed guests sharing exclusive insights
Sort reviews by
Recommended
Great Place
By: P and R
Reviewed on: 22 Sep 2013
The Hotel W South Beach is in a great location. Check in was fast and all virtuoso upgrades were explained and given. The room is top notch and amazing. The food was very good and the hotel staff was very pleasant and always overstaffed to give you the service that was expected. The beach was good not great service again was top notch. The pool was very nice and again service top notch. It was another vacation hot spot off the bucket list and we are very glad we went.
Recommended
Great Travel Agent
By: 1963
Reviewed on: 12 Oct 2013
We found Rick to be a very knowledgeable and helpful travel agent for our recent trip out west. He provided excellent advice and got us a competitively priced tour package that exceeded our expectations. He is currently helping us to plan out next trip.
Recommended
Highly recommended
By: Sandy
Reviewed on: 18 Oct 2013
I find Rick to be very personable and efficient at his job and I have planned several trips through him. A few years ago, I had a trip interrupted due to an emergency and Rick went over his call of duty to be reachable and assist in rescheduling my flight during this very stressful time. I highly recommend him.
Recommended
Exceptional Service
By: Craiger Blackstock
Reviewed on: 20 Nov 2013
We have used the services of Mr. Kritschgau many times over the years and have found him to be very professional. He does what he says he will do, provides good value, and follows up as a good agent should. Couldn't ask for better service.
Recommended
Great Service
By: Dan
Reviewed on: 28 Nov 2013
Rick continues to provide us with great service and terrific vacation options. Thanks, Dan
Recommended
Unbelievable - Phenomenal - Incredible - Scary
By: Not provided
Reviewed on: 20 Nov 2013
Rick's service is unparalleled in the travel industry. It would be impossible for me to use anyone else.
Recommended
By: Not provided
Reviewed on: 20 Nov 2013
Mr Rick Kritschgau is great to work with . He is very quick at booking my flights & alwat=ys checks for the best times & prices available . I had refered customers to him & would do so again !
Recommended
never failed me.
By: Harps
Reviewed on: 19 Nov 2013
just a short overnighter and all was as expected. no surprises and all went according to plan. thanks Rick.
Recommended
Service is great
By: Barb
Reviewed on: 02 Jan 2014
Rick is awesome and always manages to find the right solution for the right occasion. He takes great care of us and our travel arrangements
Recommended
Great
By: Nobby
Reviewed on: 12 Jan 2014
Have used Rick several time will not hesitate to use him again in the near future.
Recommended
A great job well done.
By: Dan
Reviewed on: 24 Jan 2014
Rick continues to provide great service and recommendations. We have relied on Rick's expertise for 20+ years, both for personal as well as business travel. Get's you where you want to go!
Recommended
Highly Recommend
By: Kelster333
Reviewed on: 04 Feb 2014
I have dealt with Rick and the staff at Vision Travel for many years and recommend their services to everyone. Rick is always friendly, easy to get a hold of and knowledgeable to my many questions. 
Recommended
Without equal
By: Not provided
Reviewed on: 24 Feb 2014
Rick's been my man for 30 years - great service - never a problem - super personality
Recommended
Great Trip
By: Barb & Kev
Reviewed on: 17 Feb 2014
Rick booked us for a great cruise.   He made sure that the pricing was good, that the cruise suited us and guided us to ensure that our trip was great.  We talked to others on the boat and their agents had not done that!! thanks Rick!!
Recommended
Great Resort
By: aces101
Reviewed on: 25 Feb 2014
Recommended
Highly Reccomended
By: Don Lee
Reviewed on: 20 Feb 2014
As always Rick gets the best travel times & prices that are available . Rick does a great job !
Recommended
Amazing Service
By: Suzy
Reviewed on: 06 Mar 2014
Our family has used Rick 3 times now for vacation planning.  Rick takes every opportunity to provide excellent service ensuring perfect vacations!
Recommended
Highly Recommended
By: Janet
Reviewed on: 05 Mar 2014
From start ot finish our trip was fantastic.  This is not the first trip Rick has booked for us and each time we have been very happy.  Rick would go out of his way to suggest resorts that were more reasonable but of high standard.  I have already emailed Rick with questions regarding another trip for next year.
Recommended
Always Recommended
By: Dan
Reviewed on: 25 Mar 2014
Another well organized travel experience.  To Puerto Vallarta and back, no trouble, no problems, no hassle. 
Recommended
10 out of 10
By: phillyfan
Reviewed on: 06 May 2014
Recommended
Highly recommend
By: Irene
Reviewed on: 26 May 2014
Rick has been our travel agent for many years and he continually provides great service for all our travel needs. His easy going and friendly manner makes working with him a pleasure. Thank you Rick for all your hard work, we appreciate it. Irene and family 
Recommended
Fantastic!
By: Andrea
Reviewed on: 23 Jun 2014
Recommended
Globus Peru Splendors
By: Dry50
Reviewed on: 13 Aug 2014
This 8 day tour was fast paced with lots of travelling (6 planes, two trains, countless buses). The highlight was Machu Pichu and glad to get 2 visits to the site. Would have liked a morning to sleep in or a free day in Aguas Calientes (town at base of Machu Pichu) as down time. Certainly helps to be physically fit for this tour, as there is a lot of climbing at two of the sites. Food and hotels were good, especially Hotel Inkallpa. Would recommend this tour in terms of content, but be prepared for lots of climbing if you want to see it all and the plane trips.
Recommended
Excellent and Expert service
By: DarleneKar
Reviewed on: 29 Aug 2014
Rick has always been the best at booking trips! He knows anything and everything!!
Recommended
Expert and willing to go the extra mile - friendly and most helpful
By: Karin42
Reviewed on: 30 Sep 2014
Rick did an excellent job arranging for our group of six. He found flights that minimized our wait times and happily made our seat reservations for all. His recommendations regarding our tour company were right on!! We enjoyed the best organized river cruise any of us had been on. We will definitely choose this company again. Rick always is so patient, no matter what the request involves. Nothing seems to be much trouble for him to do. I shall assuredly continue booking future vacations with Rick.
Recommended
Expert Friendly Service
By: Jackie
Reviewed on: 13 Nov 2014
Recommendations were great - hotel was in perfect location, flight arrangements tied into all tours and the tours were excellent
Recommended
great service
By: Don
Reviewed on: 18 Nov 2014
Rick has a wide experience in the travel industry and always guides me to the best decisions. Whether it is the flight connections, hotel, or cruise ship he has always been spot on with his advice.
Recommended
Rick " the best agent going" Kritschgau
By: Lorenzo
Reviewed on: 04 Dec 2014
Rick is the most helpful guy I know !! He takes care of all of our travel needs, I book 4-5 trips a year with him and have been nothing but happy with the services and the trips booked by him !! Great work Rick!!
Recommended
Barbados Christmas 2014
By: Jo
Reviewed on: 10 Jan 2015
Rick was amazingly helpful in securing our flights and making sure that we got the seats we wanted. All went just as promised and planned
Not Recommended
Staff were friendly.
By: Walter 222
Reviewed on: 13 Jan 2015
This resort was not as good as Whitehouse was. It was nice but the beach area seems very small. We did not think it was a 5 star resort. Not all activity's were available as it was also very windy. It was a smaller resort and it was quiet and no line ups for much there was a positive.
Recommended
Great Resort
By: C W
Reviewed on: 29 Feb 2016
GREAT TRIP! Excellent service, food was wonderful amenities were great. As usual The Melia Tropical Resort did not disappoint
Recommended
Professional Knowledgable Competent Service
By: Xmas Carol
Reviewed on: 05 Feb 2015
Pleasure working with Rick. He exercised a great deal of patience with me was always accessible by phone / email. I had him on the phone for hours planning my trip - from start to finish. He made me feel at ease & everything seem effortless!! All flights went off without a hitch (with the exception of one due to brutal weather conditions). Plenty time given for connecting flights, and good seat reservations throughout the seven flights. I would'nt hesitate in recommending Rick Kritschgau to anyone looking for a "Competent & Conscientious Travel Agent" - his aim was to please and that he did indeed!! Thank you Rick!!!
Recommended
Outstanding and Reliable
By: Caribbean Queen
Reviewed on: 06 Jan 2015
No matter where I go, how many times I change the itinerary, middle of the night emails I have to send him he is by far the best agent. The company wanted me to change to the American Express Travel that they use and I absolutely refuse.....
Recommended
The Dylan Hotel - Dublin Ireland
By: JP
Reviewed on: 15 Jan 2015
Great Hotel - staff friendly and very efficient service. Hotel rooms very clean and modern, beds extremely comfortable - washrooms had heated floors and towel warmers which were absolutely divine during the cool weather. The hotel is a short 20 - 30 minute walk from St Stephens and Grafton Street. The walk is easy and safe. If someone has mobility issues this may pose a problem, but taxis are everywhere (and the taxi drivers are great). Only issue was the shower - you have to climb into the tub which was 24 inches high and 8 inches wide (we measured). There were grab bars that we had to use to maneuver ourselves into the shower Ireland was spectacular - friendly, welcoming, clean - will go back again!
Recommended
Rick is the man
By: JandJ
Reviewed on: 09 Jan 2015
Hi we are still on the trip. We have no travel worries, Rick takes care of all of our travel arrangements. So, we have no worries.
Recommended
GREAT SUGGESTION!
By: Dan
Reviewed on: 23 Jan 2015
We booked this January's cruise (2015) while on the cruise last year (2014) at Rick suggestion. Not only did we save a lot of money, we enjoyed some additional cruise line benefits; on-board credit, free gratuities and a beverage package. It worked out so well that we did the same thing this year and booked our January 2016 cruise while on board. Thanks Rick!
Recommended
MoBay Heaven
By: JJBeags
Reviewed on: 04 Feb 2015
My boyfriend and I booked a trip through Rick at Vision Travel to Iberostar Rose Hall Beach in Montego Bay, Jamaica. Booking through Rick made it far easier than searching countless websites for the best price. I did my research and I do believe we got the best price through Vision Travel. We had never stayed in a resort in Jamaica before so we did not know where to stay, all we knew is that we wanted to stay in Montego Bay. Rick gave us his recommendations and was very detailed about the differences between them. I don't know what I would have done without those recommendations. I just do not have time to read endless reviews online so this was a major time saver for me. I will be contacting Rick for my next all inclusive vacation!
Recommended
Great Getaway
By: mhope
Reviewed on: 20 Feb 2015
Great resort, fantastic beach, the Privileges Club was a great recommendation, as it got you a beach lounge reserved and Dinner reservations, no more lining up and waiting. We stayed at Valentin Imperial Maya.
Recommended
Wonderful Resort
By: C W
Reviewed on: 01 Mar 2015
The Melia Caribe property is well maintained the quality of service was excellent the selection of food was wonderful, the staff are very friendly as well as helpful the rooms are spacious and clean. I really enjoyed my week there and I am looking forward to returning next year.
Recommended
very helpful and knowledgeable
By: Ian&Leslie
Reviewed on: 09 Mar 2015
We appreciate Rick's knowledge about cruise lines and promotional packages in helping us to make our selection. Also we appreciated his patience and knowledge in helping us to put together our week of sightseeing in Germany prior to our river cruise last fall.
Not Recommended
Not good
By: michelle
Reviewed on: 27 Aug 2015
The pool was beautiful. The rooms were very dirty and the beds sagged. On our fourth night we got food poisoning from chicken. That was not a good experience. The hotel is not on the beach. It is a 100 m walk over a smelly creek. With that being said we did enjoy our vacation but would not go back to that resort again. Sorry. :(
Recommended
expert friendly professional service
By: kitten
Reviewed on: 12 Oct 2015
Rick as usual was extremely helpful, finding the best flights (cost and time management) for this holiday. He ensured that I received the discounts offered by the travel company and ensured my travel insurance protection. He also booked my online optional excursions directly with the travel company (which I did appreciate). All the necessary documents were included and covered. I will continue to book my travel arrangements with Rick in the future.
Recommended
A great time was had by all!!
By: Iri33
Reviewed on: 26 Nov 2015
Thanks again for taking care of all us and making our trip one to remember!! We all had a wonderful time and ran into no issues thanks to you and your team!! If travelling in future, we will definitely be contacting you for our large group accommodations. Hope all is well :) Take care, Irika
Recommended
Friendly service
By: Dylan92
Reviewed on: 26 Nov 2015
Rick was very easygoing and friendly.
Recommended
St James Club St Lucia
By: D
Reviewed on: 16 Dec 2015
Just returned from a relaxing week, the weather was mixed with plenty of showers, but pleasant enough. Nice food, great staff both friendly and effecient. A smaller, older resort but well maintained Everything from the booking until our return home went smoothly without a hitch. Thanks
Recommended
Celebrity Cruise
By: Walter
Reviewed on: 31 Dec 2015
The trip was great but the entertainment did not seem as good as it once was. The Sheraton hotel we would not use again as it was near nothing that you did not have to use taxi to get too.
Recommended
Jewel was a Jewel
By: Joan12165
Reviewed on: 11 Jan 2016
Great resort with the friendliest & most attentive staff imaginable. The food, drinks, grounds, restaurants, accommodations were excellent. Each & every member of the staff was super friendly and helpful, from the front desk, to the wait staff, bartenders and even the groundskeepers. The beach is a bit small & if you like to walk for miles on the beach, this won't be the place you would go to. In all other respects, it's an excellent resort!
Recommended
Iberostar RoseHall Beaches
By: C W
Reviewed on: 17 Jan 2016
Great food, well kept grounds & wonderful service.
Recommended
exceptional service
By: Espo123
Reviewed on: 29 Jan 2016
Always a great pleasure to speak with Rick when organizing my trips. Highly recommended
Recommended
Another Great Trip
By: Dan
Reviewed on: 04 Feb 2016
Thanks Rick for getting us to the ship on time! And home! As always, everything worked great. Flights and cruise. Here's hoping we do it again next year.
Recommended
Lived up to expectations
By: Linda K
Reviewed on: 16 Feb 2016
Hotel was clean, service impeccable, 5 star all the way. Food was excellent. Staff helpful and friendly. Unfortunately any excursions took up most of the day on a bus. Too far from anything. We had one glitch at the airport as my ticket did not have the same name as my passport. (LMK/LK). Airport advised us this was something to be taken up with travel agency as I was fined $50.00 and a longer wait time. Rick provided great service and I would not hesitate to call him again for our next vacation.
Recommended
Great Resort with excellent staff
By: Joan12165
Reviewed on: 08 Apr 2016
My husband and I had such a great time at Sunscape Curacao that we did not want to leave. Without exception, the staff at this resort goes above and beyond to make your experience exceptional. We booked with the Sun Club (which I would definitely do again). The staff in the Sun Club office were available at all times and anxious to ensure that we were satisfied in every way. That quality of service carried right through the resort, from the staff in the restaurants, bartenders, activities, housekeeping and grounds staff. We enjoyed the food in the restaurants. Our oceanfront room was amazing, comfortable and clean. The beach is nice; just a bit rocky in certain areas when getting in. Great snorkelling at the beach right in front of the resort. Overall, I would not hesitate to recommend this resort and would definitely go back.
Recommended
Absolutely stellar experience
By: Johnson09
Reviewed on: 11 Apr 2016
Dealing with Rick was an absolute pleasure, everything was taken care of as per request and was offered many different options when requested. The trip itself was fantastic and would recommend both Rick and the resort he helped us choose, hands down.
Recommended
Awsome service!
By: Rick R
Reviewed on: 22 Apr 2016
The resort was very nice, with beautiful beaches , and a great pool with a swim up bar. Service was good, and the food was good. Rick had everything in order for our trip, it was great.
Recommended
Very helpful
By: Montana1
Reviewed on: 06 Jun 2016
We were first time cruisers. Rick was very helpful in organizing our trip and in keeping our peace of mind. The hotel arrangements he made were as promised as were the event tours. We would use and recommend Rick in the future.
Recommended
Hotel booking in Venice - outstanding!
By: Deb
Reviewed on: 09 Sep 2016
Excellent! Check in was great--hotel absolutely perfect--very beautiful, friendly staff, amazing breakfast included--for unbelievable price. Rick, thanks so much for your help in obtaining this booking. Venice is awesome--can't wait to visit again!
Recommended
Trusted to ensure a worry free holiday!
By: Jackie27
Reviewed on: 28 Sep 2016
Rick made every aspect of our recent trip to Vancouver Island worry free. Every detail of our itinerary was perfect and the timing was seamless. Rick made many suggestions that fit in perfectly with our personal travel philosophies. It was the perfect combination of planning, adventure and tranquility. Thank-you Rick and I look forward to planning our next adventure.
Recommended
Helpful and experienced advisor
By: Rusty
Reviewed on: 11 Oct 2016
Rick has helped us plan a few trips over the last few years. We have always appreciated his input and knowledge in helping us to organize our trips. He has made helpful suggestions concerning hotels, restaurants, sights to see and transportation. He is always willing to spend the time to share his knowledge and experiences. We would recommend Rick as a travel advisor to anyone.
Recommended
The man to plan for you.
By: Cindy56
Reviewed on: 13 Jan 2017
Rick, showed us his expert skill at planning our vacation for us. He was always answering our questions and advising us when there was a way to save money. We had a terrific holiday from the flight, to the Hotel and then the Cruise. Well Done Rick!
Recommended
Rick
By: Carlo esposito
Reviewed on: 26 Jan 2017
Rick is awesome. Best advisor I've ever worked with. I use Rick for all my travel plans and gives me the best info and answers all my questions
Recommended
Fluid Aid and Comfort
By: C-McFlan
Reviewed on: 30 Jan 2017
Rick is a highly motivated and amicable agent. First and foremost, he presents himself as a guide, before you even begin to realize your adventure he is ready to help you piece it together. His ability to work with you, and importantly, for your best interests, is completely apparent and it has allowed me to feel comfortable in focussing on the finer aspects of my trips. Rick has helped take away the stress involved with organizing some of my most memorable leisure times and that is why I will consult him again and again. He truly is concerned about my satisfaction and that makes him asset whenever I'm able to explore. Thanks for everything, Rick!
Recommended
Cayo Coco
By: Rose
Reviewed on: 12 Feb 2017
I have worked with Rick several time and am quite pleased with the results
Recommended
St. Maarten
By: Buckeyes
Reviewed on: 20 Feb 2017
Rick was a pleasure to work with. He answered all of our questions and made us feel very confident that we would enjoy our time in St. Maarten. Rick's communication to us throughout the planning stages was impeccable and he really made our vacation one that we will always remember.
Recommended
Cayo Coco
By: Deb
Reviewed on: 19 Feb 2017
He is always professional and is quick to return calls or emails. Very pleasant and honest.
Recommended
Fantastic Time!
By: Serena & Kim
Reviewed on: 15 Mar 2017
Working with Rick was sress free and fun, much like the fabulous vacation to Jamaica that he arranged for us!
Recommended
Excellent..., thanks!
By: Ken Judd
Reviewed on: 26 Mar 2017
Great working with Rick everything was set up, we had a stress free trip
Recommended
To a "T"
By: Shermie
Reviewed on: 31 Mar 2017
The whole trip went exactly as planned, air tickets, rent a car, hotel reservations, all went without any problems at all. Everything went extremely well. Thanks Rick
Recommended
Excellent advice
By: Ex sheridan
Reviewed on: 09 Jul 2017
Rick was very knowledgable about the areas, France , Switzerland and Italy, which eww our main focus. Gave us great advice regarding the rail system . Very happy with his service!😋
Recommended
Knows what we want & finds it!
By: KellyH
Reviewed on: 23 May 2017
Always a pleasure! Never steers us wrong!
Recommended
Europe is Expensive
By: shermie
Reviewed on: 22 May 2017
Great, he really seemed to know his stuff and the whole trip went without any problems. Good guy.
Recommended
Golf odyssey Southwest Florida
By: Zorba
Reviewed on: 05 Jun 2017
Rick was concise.,courteous and professional. All communication was timely and complete. Can't wait until our next getaway.
Recommended
trip planning by air to UK
By: Buddy
Reviewed on: 12 Aug 2017
He responded to phone calls and emails very quickly and got results. He made one difficult change in plans work out very well and we were very pleased about that.
Recommended
Norgate Bonanza!
By: Andrea Norgate
Reviewed on: 08 Aug 2017
Working with Rick was an absolute pleasure. Not only were our plans and hotels arranged perfectly, but our itinerary was delivered by hand. He listened to our goals and wish list for travel and was extremely helpful in arranging everything he could ahead of time. We simply had to show up. We did have an unfortunate event in Paris where our passports were stolen. Rick was the first person I called. He was helpful and sympathetic which truly made all the difference in the world. I would recommend Rick to any of my friends and plan on using Rick for any and all future travel. Thank you for the opportunity to review. Andrea Norgate, on behalf of; Joey Lavers Georgia Lavers Mitchell Stringer Alexa Collette
Recommended
Summer Vacation
By: Us
Reviewed on: 25 Aug 2017
He is very professional and always looking to satisfy the customer.
Recommended
You can count of Rick to do a great Job for you
By: Ken
Reviewed on: 12 Aug 2017
Excellent always does a great job for us..,
Recommended
Rick is top drawer
By: WB
Reviewed on: 23 Aug 2017
I have worked with Rick for over 20 years and he always does his utmost for his clients. He works to find the best flight arrangements and accommodation for you and makes sure that everything is exactly what you are looking for. His years of experience in the industry are testament to his skills. He is not just a travel agent or consultant he is a professional who cares about his clients having the best experience possible and is always quick to step in to help if a situation arises where you need to change a reservation quickly. I don't book with anyone else.
Recommended
Atlantic City
By: Zorba
Reviewed on: 23 Sep 2017
Rick is always considerate of our vacation needs and delivers every time. Always keeps me informed of options and travel ideas for my destinations.
Recommended
Very Knowledgeable
By: DK
Reviewed on: 24 Sep 2017
Rick is easy to work with. He has shown a strong knowledge of the various tour companies, airlines, hotels and locales we have visited and can provide a lot of first-hand knowledge. He also understands our financial budget and does not try to up-sell us on programs we don't want.
Recommended
Constantly on the move
By: Wendy
Reviewed on: 30 Sep 2017
Logistics of getting me from where I live to where I need to be and when is complicated. Also having business partner also traveling from different locale to arrive at meetings destination same time as me very tricky. Rick always finds the best routes and shortest layovers possible. He's amazing
Recommended
Trip
By: Golfer
Reviewed on: 05 Nov 2017
Easy to work with and always available to answer questions.
Recommended
Rick Kritschkau
By: Etienne
Reviewed on: 11 Dec 2017
Excellent. He only made suggestions that were helpful and relevant to our travel plans.
Recommended
Travel should be made easy.
By: Beaner
Reviewed on: 13 Jan 2018
Rick helped us plan our trip from the plane to hotel to Cruise ship. It was exactly what we were looking for and we did not have to do all of the work. Rick was able to take the work out of planning a trip so all we had to do was enjoy the trip. Which we did.
Recommended
Staying in Arizona
By: Etienne
Reviewed on: 12 Feb 2018
Excellent - he did all the leg work for us and provided a few stay options. Once we decided, he made all the arrangements and saved us money as well.
Recommended
WOW
By: Mike
Reviewed on: 13 Feb 2018
Great guy. Listen to want we wanted. Fantastic experience!
Recommended
Always great.
By: Jody
Reviewed on: 20 Feb 2018
It is always excellent working with Rick, he provides great service whenever I need him.
Recommended
Last minute travels
By: Michael
Reviewed on: 01 Mar 2018
Rick was good to work with. knew exactly what I needed
Recommended
Excellent
By: Peggy
Reviewed on: 08 Mar 2018
Easy and efficient. He is extremely professional
Recommended
ticket
By: Bala
Reviewed on: 22 Mar 2018
very well, always helpful
Recommended
Reduced stress vacation
By: a nicer bean
Reviewed on: 25 Mar 2018
Rick is great to work with. He is helpful, polite and available to help you find what you are looking for in a vacation. The stress is reduced when you have his help to plan a trip that is important to you. He does the work in getting the vacation planned and you just hop on the plane and enjoy it.
Recommended
He's the best
By: Howkins
Reviewed on: 02 Apr 2018
Rick knows his stuff, trustworthy never steers me wrong!
Recommended
Seabourn cruise
By: Etienne
Reviewed on: 16 Apr 2018
Excellent. He recommended this cruise line after we had been on several cruises with another company and we had a great time. He was spot on with his assessment of this ship.
Working with Rick Kritschgau, you will have access to:
- An experienced travel guide whom you can rely on before, during, and after the trip
- Exclusive luxury resorts and properties
- Once in a lifetime experiences
Explore with the Best
Virtuoso Advisors are constantly pushing the boundaries in unique travel experiences.
Alliance programs are unique tailored experiences exclusive to travelers working with Virtuoso Travel Advisors.
learn more
United States - All
Canada
Ireland
New Zealand
United Kingdom
France
Germany
Italy
Portugal
Spain