Travel Specialties
Interests
Food & Wine
Family Travel
Beach & Sun
Culture, History & Arts
Selling Travel Since
2004
My Background
Focus: Designing custom travel filled with rich cultural experiences - to Italy and beyond.
Diana is an artist and art historian from Austin, Texas, whose love of all things Italian was sparked 20 years ago in a graduate course in Renaissance architecture. Her work in Italy began in 1998 for Butterfield and Robinson, a company of visionaries who pioneered the luxury active travel sector. She has designed and guided countless trips since then all over Italy, from Venice to Sicily. Her Italian friends joke that she knows Italy better than they do! Fluent in Italian, Diana lives part time in Austin and part time on the Amalfi Coast.
Diana received her M.F.A. in photography and her M.A. in art history from the University of Oregon, with a concentration in Italian Renaissance and Baroque architecture. In 1998, she completed the Corso Internazionale sull'Architettura di Andrea Palladio in Vicenza, Italy, an in-depth study of the buildings of Palladio in the Veneto near Venice. She holds undergraduate degrees from the University of Texas at Austin, where she was also an All-American tennis player and valedictorian of the College of Natural Sciences. In her free time, Diana enjoys swimming in the sea, running, yoga, and being with her Texas dog, Simba (a Lacy, the state dog of Texas), and her Italian dog, Jack (Neapolitanissimo!).
Places I Have Traveled
Reviews and Recommendations for Diana Dopson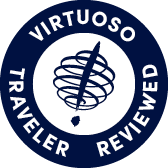 Virtuoso Verified Traveler
All reviews are from confirmed guests sharing exclusive insights
Sort reviews by
Recommended
Highly Recommended
By: Nicki
Reviewed on: 02 Apr 2014
Diana was just the advisor I needed to fulfill a once in a lifetime trip to Italy. From the first contact to the last detail, Diana was always there to provide her advice and  expertise. It was a pleasure to work with her and we appreciate her availability. I hope we can plan another once in a lifetime trip with her soon!
Recommended
Highly Recommended
By: Marko
Reviewed on: 04 Jul 2014
Diana speaks fluent Italian and English.  She handled all the details of our stay and accurately described the property.
Recommended
Diana Dopson Italy Planning
By: PAT
Reviewed on: 15 Oct 2014
I highly recommend the services of Diana Dopson. We just returned from a 3 week trip to Italy and Diana's hotel recommendations, guides, drivers and general trip suggestions were invaluable. We found the quality of her team to be excellent. An unexpected surprise was Diana's periodic "check ins" during our trip to make sure that we were making our way around the county as expected. She is easy to work with, communicates clearly and effectively and I look forward to working with her again.
Recommended
Ciao! Great trip to Italy!
By: Joyful
Reviewed on: 10 Oct 2014
Just returned from a fabulous journey conducted by Diana Dopson! Very complicated itinerary for six people in two different hotels in five different cities and everything went off without a hitch. As we all told Diana, we couldn't have done it without her!
Recommended
High quality service
By: LizzieLoo
Reviewed on: 01 Dec 2014
Diana did a superb job of selecting superior guides, vendors and drivers on our trip to Italy. In addition to our accommodations and itinerary which were excellent, the quality of human resources on a trip like ours was the key to its success. Our guides were exceptional professionals and charming ambassadors of their towns--their enthusiasm and expertise were unparralleled and greatly enhanced our Tuscan experience.
Recommended
Professional and Thorough; Expert Advice
By: Ellen and Family
Reviewed on: 23 Mar 2015
Diana did a fabulous job of planning a family trip to Italy. Our hotels were ideally located. The guides for each city were knowledgeable and fun. Our drivers were always waiting for us exactly where she said that they would be. She regularly checked in to make sure that everything was going according to plan, to provide any updates, and to give me all contact information that I might need. She arranged an itinerary that was perfect for our family -- 2 adults and 3 kids ages 11, 13 and 15, making sure to plan things that would hold the attention of both adults and children. I highly recommend Diana for planning your next trip.
Recommended
Perfect Planning!
By: Happy Traveler
Reviewed on: 27 Jul 2015
Diana was an amazing partner in planning the perfect trip to Italy for my family! The planning was almost as much fun as the trip itself. Her insightful suggestions and recommendations were spot-on! Before working with Diana, I felt extremely overwhelmed at the thought of planning a trip that would meet the unique needs of each member of my family. But Diana took the time to understand what was important to each of us & made sure to help me incorporate something special for everyone. She helped us navigate through the country with ease and was even available daily while we were in Italy to support us each step of the way. Diana's connections are really what made the trip so amazing! Emanuela was our hostess in Venice, we felt like part of her family. Our tour guides Andrea and Maximillano were warm and wonderful. Our driver Gianlucco even made us special dinner reservations! It was the a trip of a lifetime. We highly recommend Diana for your next trip! Buon viaggio!
Recommended
Trip of a lifetime!
By: MarisaSteve
Reviewed on: 12 Aug 2015
We stumbled upon Diana through a neighborhood forum and feel like we totally hit the jackpot. She planned every detail of our 2 week vacation to France & Italy, including suggesting changes to our locations and length of stay in certain areas from the very start. She earned her fee before we even hired her! We visited a total of 5 cities in that 2 weeks and she arranged every car driver, train ticket, boat captain, water taxi, you name it. All we had to do was step off the plane, train, boat, etc and there was someone there waiting for us. She gave us several hotel suggestions in each location and helped us decide which would best suit our needs and we were elated with each & every one. She went so far as to meet up with us when we arrived in Positano and personally walked us to our hotel lobby and checked us in....which was extremely helpful because we arrived at night and the hotel was located a little off the beaten path. I could go on and on but I'm out of characters!
Recommended
Italian Adventure 2015
By: H&L2015
Reviewed on: 28 Sep 2015
Diana is an amazing travel planner. She listened carefully to what interested us and created a custom itinerary which was a perfect fit. She gave us options from which to choose and helped us to decide what we would enjoy most in the Veneto. She took extra time to make suggestions regarding restaurants, sites, and places she had enjoyed during her visits to the area. All along the way - before and during our trip - she made sure arrangements were as they were intended. Each place we visited held it's own charm and unique character. We only have positive things to say about our experience. What a memorable trip designed by a highly professional, knowledgeable, and thoughtful individual.
Recommended
First Class Italy experience
By: Robert
Reviewed on: 18 Oct 2015
Diana was recommended to us by a friend for our trip to Italy. Diana put together a first class experience for our two-week tour of Italy. Her guides and drivers were absolute professionals with great knowledge of the areas we were exploring. As a result of the guides, we got so much more out of the experience than we would have on our own. I cannot imagine exploring these areas without these experienced guides. Her recommendations for hotels were also top-notch. But Diana goes beyond the normal travel agent. I have never had a travel agent check in with us on a daily basis and provide updates throughout the trip. All of her hard work ensured that we were able to have the best experience. We cannot thank her enough. If you are planning a trip to Italy, do not do it without Diana.
Recommended
Attentive detailed and friendly!
By: ssw
Reviewed on: 18 Jul 2016
Diana, Thanks for you helpful and diligent effort with our very complicated and changing trip plans!! You were on top of things throughout our 3 weeks of travel!! Can't wait to plan another with your help!!
Recommended
Ligure
By: Rodney123
Reviewed on: 07 Oct 2016
Absolutely wonderful trip. Bellisimo! Grazie to Diana for making reservations in Santa Margherita Ligure.
Recommended
Expert friendly service😊
By: Sticker
Reviewed on: 11 Oct 2016
I don't go anywhere unless Diana Dopson approves it first.
Recommended
Nice hotel
By: D
Reviewed on: 23 Oct 2016
Nice hotel. The breakfast buffet is especially nice on the weeekends and is pretty decently priced. The weekdays not so much since they take away the hot food from the buffet. Rooms are decent nothing too special. Service is as expected from a 5 star hotel. The hotel is also located in a good part of town for visitors. Overall no complaints
Recommended
Sicilian Adventure
By: Lee
Reviewed on: 02 Jun 2017
Fantastic from start to finish. Diana is thorough, thoughtful, considerate of our preferences and expands our possibilities and horizons with great options and suggestions for hotels, restaurants, routes, historical and natural sites of interest and, in addition, helps us to appreciate and understand the culture of the country and culture we are visiting.
Recommended
Absolutely Yes Diana Dopson
By: Hillary
Reviewed on: 27 Jul 2017
Our family of six had the Positano/Amalfi Coast dream trip of a lifetime, thanks to Diana Dopson and dlux travel! Diana has exceptional relationships with extraordinary people in Positano, listened to our interests and then helped us customize our trip to meet our goals - boats, beaches, cooking, winery, restaurant reservations, town and excursions such as Pompeii, Capri, the Vatican and more. Our adult children range in age from 18 - mid 20's and we designed our trip to meet everyone's dreams -- the right amount of touring, history, culinary and wine experiences, and relaxation. We met Diana when we were recommended to her when we were unable to find a villa (last minute). Diana found an incredible villa for us! Everyone she put us in contact with was gracious and professional, and went out of their way to provide the best possible trip. We already recommended Diana to a friend, who planned a similar trip for her family, and we both say we will absolutely work with Diana Dopson again!
Recommended
Lots of help
By: Clark
Reviewed on: 27 Sep 2017
Very pleasant to work with and very knowledgeable. She has good contacts locally and follows up at critical parts of the trip to insure things go well.
Recommended
A bucket-list trip!
By: The Flennikens
Reviewed on: 10 Oct 2017
Diana was incredible in planning and guiding us through our trip to Italy! We are not accustomed to using help to plan our travel, but, rather, having to do all of the research and planning ourselves. Diana has cured us of that! Having her insight, experience, expertise and guidance was beyond fantastic and was an absolute game-changer. Our trip went off without a hitch and we completely have Diana to thank for that! We had oodles of questions during the planning process and she offered answers and insight that went above and beyond what we needed. She took so much of the stress and uncertainty out of the planning and, of course, the trip, itself, freeing us up to just enjoy the trip! Every transportation and accommodation she recommended for us absolutely exceeded our expectations. We are still basking in the glow of a magical trip and are looking forward to the next opportunity to ask Diana for her help again!
Recommended
Extraordinary!
By: Michelle
Reviewed on: 12 Oct 2017
Diana has planned several international trips for us. Each has been extraordinary. She is professional, knowledgeable, incredibly detailed and personable. I can't imagine going on a trip without her careful guidance and planning. If Diana is part of your trip planning, you will be assured an unforgettable and flawless journey.
Recommended
Tuscany & Amalfi Coast 2017
By: Liz
Reviewed on: 30 Oct 2017
Working with Diana was awesome! I've ever had a travel agent call me proactively to see if my flight was running late and alert the hotel when it was, preventing a disaster! The front desk closed at 7pm and I was going to arrive at 7:30pm. No problem! Diana was on the case, alerting the hotel of my delay and making arrangements for someone to come when I arrived. Whew! To top it off, the hotel that she booked for me greeted me with a glass of Prosecco! Perfect for the weary traveller. I really appreciate Diana's attentiveness and willingness to go the extra mile for her clients. Bravo!
Recommended
Melbourne stay
By: Liz
Reviewed on: 19 Mar 2018
Diana made my stay in Melbourne lovely! She helped me find a last minute hotel that met my needs and my budget that exceeded all my expectations! She was right on it when I contacted her. I love working with her!
Recommended
Italy18
By: Italy18
Reviewed on: 22 May 2018
Perfect, just perfect. Fun to work with, great recommendations, always available, enthusiastic
Recommended
Italy
By: MW
Reviewed on: 20 May 2018
This is second trip Diana planned for us. She understood our special needs and planned accordingly. Three generations, including a 6 yo, had a fantastic itinerary!
Recommended
Wonderful trip to France
By: sd2hou
Reviewed on: 21 Jul 2018
Diana is absolutely great. My husband and I went to France for a work and pleasure trip. Diana provided us with recommendations for accommodations in Paris and the region of Provence based on our activity interests and schedule. I had no idea where to start and she really hit the nail on the head by recommending the Le Mas Candille resort in Mougins. It's situated on a beautiful hillside and the cute village of Mougins is a 5 min walk from the resort. The village of Mougins in itself was a hidden gem with friendly folks, artists and great options for foodies. I highly recommend Diana and look forward to working with her again to plan future adventures.
Recommended
Costa Rica
By: Felici H
Reviewed on: 06 Aug 2018
Diana is a consummate professional and has provided our family with exceptional trips to foreign countries. Her attention to detail, thoughtfulness in building out an itinerary based upon our desires and follow up before, during and after our trips is exceptional. We will continue to utilize Diana in any and all our family trips for years to come!
Recommended
European Vacation
By: Ben
Reviewed on: 22 Aug 2018
Diana was terrific. She arranged a very special trip with some insightful tours of London, Sienna, Florence, Venice and Slovenia for our family of 5. She has a network of expert local guides that gave us a deep understanding of the historic places we visited. Her itinerary was very detailed and easy to follow. What we appreciated most was her accessibility during the trip. When we experienced a morning of, weather related flight cancellation of our flight from London to Florence, Diana immediately set out to make alternative arrangements to find lodging for us and get us to our house in Tuscany as soon as was possible. The arrangements she made included a stopover in Bath, England, which ended up being one our favorite parts of the trip. Later, we had car trouble on the Highway south of Florence, and she helped to get us safely off the highway and found car service to take us back to our house. Our vacation was amazing, and we are appreciative of Diana's expertise and care.
Recommended
Amazing Trip!
By: Joe Price
Reviewed on: 31 Aug 2018
We really enjoyed working with Diana. She was easy and fun to work with, planned our trip down to the smallest details, and was always available when we needed her throughout our travels. There is no way we could have put the trip together without her. And her attention to detail and thorough approach made it all seem so easy an stress free, even with three small children in tow. We couldn't have been happier.
Recommended
Amalfi Coast Trip
By: Jessica
Reviewed on: 06 Oct 2018
Working with diana was amazing! We had the best trip and never had to stress about anything because every detail was already taken care of by diana. The next time we go to Italy, we will most certainly be using Diana to plan our next trip. A presto, Jessica
Working with Diana Dopson, you will have access to:
- An experienced travel guide whom you can rely on before, during, and after the trip
- Exclusive luxury resorts and properties
- Once in a lifetime experiences
Explore with the Best
Virtuoso Advisors are constantly pushing the boundaries in unique travel experiences.
Alliance programs are unique tailored experiences exclusive to travelers working with Virtuoso Travel Advisors.
learn more