Martha Rhodes
Richmond, VA United States
Travel Specialties
Interests
Adventure
Family Travel
Food & Wine
Sports & Outdoors
Safari
Destinations
Greece
Iceland
Costa Rica
Kenya
Peru
Selling Travel Since
2010
My Background
I am a luxury travel advisor specializing in iconic family journeys-- those bucket-list places for adventurous parents and grandparents who want to share the world with their children and grandchildren. My family travel specialties include African safaris, custom trips to Europe, Alaskan cruises, trips to Hawaii and the Caribbean, US National Parks, Iceland, and the Galapagos Islands.
I am committed to exceeding your expectations for a memorable family vacation, applying the same attention to detail and creativity to your trip as I would for my own. I will customize the journey to meet your specific interests, as well as make choices for you that suit your travel style and pace. As an affiliate of Brownell, I have connections around the globe and access to unique opportunities.
I look forward to hearing from you, and hope that we can plan a fantastic voyage together!
Places I Have Traveled
Reviews and Recommendations for Martha Rhodes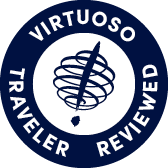 Virtuoso Verified Traveler
All reviews are from confirmed guests sharing exclusive insights
Sort reviews by
Recommended
Highly Recommend Martha's Services
By: FisherClan
Reviewed on: 16 Dec 2013
Fantastic Family Trip! Martha's Hotel Recommendation was perfect. We truly enjoyed the Club Intercontinental and it's breakfast service as well as it's early evening cocktails and hors d'oeuvres service. My son enjoyed the fitness center daily and had the place to himself too! The Gastronomic Tour of London was wonderful too!
Recommended
Highly Recommended
By: Murf
Reviewed on: 13 Feb 2014
Martha assisted my sister and I with the scheduling of a week long trip to Kenya. Her work on the itinerary and knowledge of the areas we were visiting was a tremendous asset.  Martha listened to the goals my sister and I had for the trip and met the goals 100%.  Martha's coordination with the in-country tour associates gave me confidence that we were in great hands from the moment we began our journey.  Martha even contacted the in-country tour associates during our trip to see how we were doing.  During our stay at the Giraffe Manor in Nairobi the staff knew Martha was our trip adviser and remembered her fondly from a prior visit.  I would not hesitate to recommend Martha to anyone wanting to plan a trip.  The personal service that Martha provides is outstanding.
Recommended
Highly recommended for every kind of vacation
By: Katherine
Reviewed on: 18 Mar 2014
Martha has handled extremely detailed international travel arrangements, as well as the simple spring break trip to Florida. Her understanding of family travel, especially picky teenagers, makes working with her such a delight.  
Recommended
highly recommend
By: Glove
Reviewed on: 03 Apr 2014
Martha thought of all the little extras that made our trip a success.  Her communication with me, her attention to detail, and her knowledge of her business are great!
Recommended
Highly recommend!
By: Beth
Reviewed on: 30 Apr 2014
Martha did an outstanding job!  We loved our family vacation to the Half Moon Resort in Jamaica.  We would definitely use her services again. 
Recommended
HIghly Recommended
By: Tamit
Reviewed on: 29 May 2014
Martha planned a wonderful trip for us.  We look forward to speaking with her personally about the trip.
Recommended
Very Highly Recommended
By: Kenneth53
Reviewed on: 13 Jul 2014
Martha did a fantastic job!  Our trip to Belgium and France went extremely well because of the care and attention to detail that Martha provided.  I cannot say enough praise.  Thank you!!
Recommended
Highly Recommended
By: Mkt123
Reviewed on: 11 Jul 2014
Perfectly seamless traveling through four countries over two weeks. From the air travel, to the hotels and guides, every detail was covered.
Recommended
Family Trip to Spain
By: CBRodriguez
Reviewed on: 20 Jul 2014
Martha was incredibly helpful and a pleasure to work with for our recent family trip to Spain. We visited several cities and towns from Granada to Seville to Madrid and places north. She took away the chore of the boring and tedious details of travels and gave a sense of security when we hit some rocky patches with the airlines. She also provided helpful insights into the best places to see in each city. Martha had recently been to Spain and her insights were perfect. She recommended visiting a small winery which was a delight. Thank you, Martha!  
Recommended
Much fun!
By: Goochland Family
Reviewed on: 21 Aug 2014
What a great trip from start to finish! Expertly planned down to every last transfer! Great adventures and beautiful hotels. The scheduling of the trip was spot on with lots of adventure at the start and then a relaxing few days at the beach. Costa Rica is a beautiful country and I know that we got the most out of our trip thanks to Martha!
Recommended
Maldives Trip
By: DeeDee
Reviewed on: 25 Aug 2014
Martha was the first travel advisor that we used for a trip. She was a joy to work with in every way (quick response to emails, booking airline travel, booking hotel room, booking our planned events and suggesting things to do). We are working with her for two other trips and plan on working with her for all future travels.
Recommended
Excellent service and planning
By: Happy customer
Reviewed on: 06 Oct 2014
What a fabulous trip. Perfectly planned and executed, it made traveling a breeze. Wonderful locations and incredibly beautiful properties. Would go back anytime.
Recommended
Stress relief!
By: GDH2014
Reviewed on: 25 Oct 2014
Martha planned a wonderful trip to New York City for me, my husband and 2 kids that are in their twenties. I do the travel planning in our family and I spend hours on line researching places to stay, eat and see. I felt so lucky that I found Martha! She took ALL the pressure off of me and had great recommendations for restaurants, sights and shopping. She made reservations for us and in the itinerary that she sent, she also sends all info including phone numbers of places in case you need to change your plans. She had a great driver lined up for us and I got to really enjoy our time instead of worrying if everyone was happy and if I picked the right place to eat, stay or see! I will use her for all travel needs in the future!
Recommended
Excellent planning
By: Jerri
Reviewed on: 20 Dec 2014
Well planned trip for us.
Recommended
Martha knows the snow!
By: Larry
Reviewed on: 08 Jan 2015
Martha's advice was very helpful in planning our trip. As an avid skier herself, she has travelled to many of the locations that we were considering which was a huge plus. Her insider knowledge of the resort amenities from her own experience improved our trip and saved us time during the busy holiday season.
Recommended
Expert, engaged service.
By: Robin
Reviewed on: 06 Apr 2015
Excellent, detailed advice and planning. I appreciated the frequent follow up and the personalized/customized travel tips suited to our three generation excursion. Steamboat was an ideal family ski location. I will recommend Travels with Martha and will use the service for additional trips.
Recommended
Detailed, excellent service
By: sjjw
Reviewed on: 08 Jul 2015
Martha recently planned my family's two week trip to Italy. Every detail was perfectly executed. The hotels, ranging from 4 to 5 star, were all well situated and very comfortable. Upon arriving, the staff at each place was expecting us, called us by name and had welcome gifts in our rooms. Since we were traveling as a family, we required two rooms. Martha ensured each lodging had a king bed for us, as well as twin beds for my sons. We had fabulous tours in all 10 cities we visited. She also planned drivers for us, as well as our train tickets. All was done for us ahead of time, and she provided us with a detailed itinerary and the necessary vouchers or tickets for each leg of our journey. Everything went off without a hitch, but it was comforting to know she was just a phone call away if we needed anything. We have recommended her to many people and will certainly be using her services again. A+!!
Recommended
Fantastic trip
By: HHH
Reviewed on: 17 Jul 2015
We had a great time. Martha planned everything about our trip perfectly so I didn't have to think and could relax.
Recommended
Professional Service and Detail Oriented
By: Susan123
Reviewed on: 30 Jul 2015
Martha is very professional and detailed oriented. She knows what her clients wants and works hard to put together a great trip. She gets to know her clients so that she can better serve them. Martha is also very well travelled and personally knows many of the destinations. If not, she can find the right person to advise. She loves to provide experiences that are different and personal. Virtuoso is lucky to have her work on board.
Recommended
Lovely trip
By: Matti
Reviewed on: 05 Aug 2015
All in all, the trip was smashing. Some hiccups along the way, but the important things were smooth as silk. You might like to hear a few of the negatives over the phone, but well done Martha.
Recommended
Always ready to help!
By: Mary
Reviewed on: 19 Aug 2015
Martha Rhodes did an outstanding job organizing a 2.5 week African safari for my family of 11 people, ages 17-71. She was very patient, pleasant, thorough & thoughtful with excellent instincts as to what would work the best for each family member. It was a trip of a lifetime that exceeded the expectations of everyone in my family
Recommended
Expert Friendly Service
By: Monthon15
Reviewed on: 02 Sep 2015
The Cruise are some what better than what we expect. Many activities to participate with very knowledgeable guides. Good food and very clean place. The Bogota City tour are very good. Very knowledgeable and polite guide. We had a great times!
Recommended
Well planned and memorable!
By: DMS955
Reviewed on: 07 Oct 2015
Martha planned my 60th birthday celebration trip to Santa Fe, NM. Everything was perfect. I followed the itinerary she created for me and it was a perfect mix of outdoor activity, relaxation (spa time) and free time. Every scheduled activity, dinner reservation and spa appointment was just perfect. The restaurants where dinner reservations were made were exquisite. The entire trip, from beginning to end was perfect. I loved having the itinerary; knowing what was planned for the day and having everything taken care of, made for a stress fee, fun filed trip.
Recommended
Africa!
By: Ginnym
Reviewed on: 11 Nov 2015
Martha planned a fabulous trip to Africa for our extended family. We had three terrific days in Cape Town, marred only by one guide who had his own agenda rather than listening to our requests. The safari part of the trip was fantastic. We were lucky to have a great guide with us for the entire time, Gavin Ford. And to have two dedicated planes for the family, which made our travels between trips very easy and safe. All of the locations in Zimbabwe and Botswana, including Victoria Falls, greatly exceeded expectations. The game sightings were exceptional (partly thanks to Gavin as well as the local guides) as were the staffs at every camp, each of which had comfortable, beautiful accommodations, very good--though way too much!--food and fun entertainment (at Little Vimbura). Recommended Martha to another friend who did a similar trip. And we used Martha to plan a terrific trip to Ireland where we had never been. She's an excellent travel agent!
Recommended
Easily among the top most incredible experiences of my life!
By: SIL59
Reviewed on: 08 Nov 2015
This journey, start to finish, was effortless, seamless, and total perfection in every aspect. The planning was expertly executed, and the experience was unforgettable. I would and have recommended this trip to anyone, and would happily repeat the entire experience again and again!
Recommended
Great trip!
By: Jen
Reviewed on: 07 Jan 2016
What a great trip to Aruba! Leave the cold for sunny skies and beautiful beaches. Martha and her team always do a great job in picking out just the right hotel and activities. All of the travel arrangements are well thought out. They plan as if it was their own trip. I don't have to worry about a thing... other than what to pack.
Recommended
Wonderful attention to Detail
By: AndiR
Reviewed on: 22 Mar 2016
Martha did a fabulous job on our recent trip to Patagonia. She had actually travelled there ahead of us to be able to better plan ours and other trips. Airport pickup and guides were always right there waiting for us and knew exactly what was happening. It was a trip our family will always remember and we are so grateful for all of Martha's efforts on our behalf!
Recommended
Awesome trip to Iceland!
By: SoCal Travel Guy
Reviewed on: 27 May 2016
Martha did an outstanding job of organizing a high-end guys adventure trip to Iceland. It was a quick trip - three days and three nights - but we jammed in a weeks' worth of activities. The travel group on the ground - Icelandic Adventures - was also excellent and we had a fantastic guide during our entire visit. Martha designed a trip that met all of our needs and expectations, which isn't easy with this group. I would not hesitate to use her again for other trips, and I expect to do so. A job very well done.
Recommended
Smooth Sailing!
By: GDH
Reviewed on: 05 Jun 2016
Just returned from a chartered Yacht trip around the BVI. The Akasha was a beautiful yacht to sail on and every single thing was perfect! The flights there and back, the cruise, the food and the people we met. Thank you so much Martha and Sarah for taking care of every detail and arranging yet another fantastic trip! GH
Recommended
Expert Service!
By: Abattafa
Reviewed on: 12 Jul 2016
Our honeymoon to Bora Bora went flawlessly thanks to Martha. She carefully listened to the activities and restaurants that we wanted to try, and recommended other things to do as well while on our vacation. Martha planned our trip well in advance and offered us the best advice for traveling to the beautiful island of Bora Bora. One of the coolest things we witnessed was the Heiva dance, which is a Tahitian traditional song and dance. The island celebrates every year in June and Martha made sure they we were not to miss this awesome experience. We were sent an itinerary ahead of time with all of our other travel documents. It was wonderful to be able to relax on the plane knowing that Martha had everything taken care of. She was always available to us in the year leading up to our trip. Whenever I had a question, I would call or email the office and I 100% of the time received excellent service. I highly recommend using Martha as your travel advisor!
Recommended
Fantastic Bucket List Trip!
By: SheWilt
Reviewed on: 17 Jul 2016
Martha helped us plan a trip to Alaska for 3 generations of our family. She and her team helped us find exciting land based adventures appropriate for 87 year olds and 22 year olds and a cruise line we could all be delighted with. It was a delicate balance but we all came away with memories of Alaska and of our wonderful time together. I would highly recommend Martha to help you plan your next vacation.
Recommended
Perfect Planning!
By: Lucy020
Reviewed on: 25 Jul 2016
We are incredibly thankful to Martha Rhodes and her staff for helping us plan our family's summer trip to Europe. It was the trip of a lifetime and Martha's attention to detail made helped make everything go smoothly. We especially loved the warm welcome that the hotels gave us upon our arrival. We visited London, Barcelona and Venice and Martha helped us figure out how to travel from city to city easily. Because of Martha's planning, we now have a more thorough understanding and love of Venice than if we had just visited without her guidance. Venice is a beautiful city and we had the opportunity to authentically experience the city with private tours of the canals, mask making, glass making and more. Thank you, Martha! We can't wait to plan our next trip.
Recommended
Fantastic trip!
By: Melissa
Reviewed on: 09 Oct 2016
Martha did a wonderful job planning a trip of a lifetime. All the details were arranged perfectly. Thanks for everything, Martha!
Recommended
Five Star Full Service Travel Expert!
By: Iceland Crew
Reviewed on: 23 Aug 2016
We just returned from a fabulous 10 day Iceland Excursion planned by Martha Rhodes -- 5 young adults (aged 17-20) and 4 parents traveled together and all said that this trip exceeded their expectations in every way! Martha is an extremely talented full service travel professional who strives to understand her clients preferences so that she can plan a trip that best meets their expectations. She really does her homework and research! Martha interviews her clients to understand the type of trip they want -- accommodations, custom or group tours, active vacation or more relaxed, and what experiences they want to have. The itinerary we got perfectly matched our desires! Martha's assistance does not stop when the trip is booked! In our case she was responsive throughout the trip as our needs changed. One traveler broke her ankle and needed surgery in Iceland!! Martha was amazing, providing hour by hour support while managing the rest of the group to continue on with the trip!
Recommended
Italy
By: wanda72
Reviewed on: 30 Sep 2016
The trip was marvelous!!! Well planned and organized. Getting from city to city with all luggage intact went like clock-work. Anna our tour guide did a perfect job and is an excellent leader. I especially enjoyed Venice and Sienna. Florence Italy is special!!! a Magnificent trip. Martha Rhodes the travel agent who arranged this trip did an above excellent job! Tauck is the best!!!!!
Recommended
perfect trip!!!
By: Lauren
Reviewed on: 10 Oct 2016
Every detail was perfect!!! The trip flowed effortlessly from 1 activity to the next. Transportation from city to city was smooth. tour guides and drivers were friendly, knowledgeable and prompt. hotels and restaurants were first class. we loved the few extra perks of being a Virtuoso member. can't wait to plan another trip with Martha!!!
Recommended
Exceptional Service
By: Jenny97
Reviewed on: 07 Nov 2016
Martha is a delight with which to work. She is attentive to her customer's desires and works diligently to make their travel dreams come true.
Recommended
Wonderful - personalized service!
By: Goochland family
Reviewed on: 09 Jan 2017
Great trip - as always! Martha and her team have worked with our family for a number of years and know is well. They are able to select activities/ instructors that match what we want to do -even when we aren't sure what we want to do! This was our first trip out west to ski - Snowmass was a great recommendation. I can't wait to plan my next adventure.
Recommended
Mexico
By: Mexico
Reviewed on: 14 Mar 2017
Fantastic. Martha took care of all details including helping with last minute fight changes.
Recommended
Grand Cayman
By: Ann
Reviewed on: 20 Mar 2017
Martha and her associates were helpful in every way. They were always prompt in responding and helpful with tips and ideas for our trip.
Recommended
Mother-daughter trip to Italy
By: Maria
Reviewed on: 21 Mar 2017
Martha did a fabulous job planning our trip to Rome and Venice - but she also left us time & room in out schedule for us to do some last-minute things, too! There was not one hiccup throughout our entire trip. I highly recommend Martha Rhodes to anyone planning a trip!
Recommended
Portugal with Katie
By: Kathy
Reviewed on: 12 Apr 2017
This is the second trip Martha has helped us plan to Europe. She did an excellent job, as usual! We loved our hotels and the tours she put together for us. We had just the right amount of tour time and free/relaxing time. Hotel location in Lisbon and Porto were perfect! We loved the roof top bar of our hotel in Lisbon:)
Recommended
30th anniversary
By: Bic
Reviewed on: 13 Apr 2017
Working with Martha was extremely easy and convenient. We were in two different cities and it didn't become an issue at all. She understood my objective for the trip and came up with a marvelous itinerary. We didn't have to worry about a thing, all the details had been taken care of and it went off seamlessly! The accommodations were tremendous and the people were phenomenal! Lello, our driver was totally awesome and the tour guides we all so good. I especially loved Daniela in Rome!! Thank you for planning such a wonderful trip, we will cherish our memories of our time in Italy!
Recommended
Italy
By: Italian Adventure
Reviewed on: 12 Jun 2017
We had an absolutely fantastic trip thanks to Martha and her team!
Recommended
Family safari in Africa
By: Dean
Reviewed on: 11 Jun 2017
She was thorough and professional. I wouldn't hesitate to plan another trip with Martha. She is very knowledgeable and I feel confident that she would offer good advice and follow up with other family members
Recommended
Amazing Spain!
By: Georgia K
Reviewed on: 25 Jun 2017
Martha listen to our family's wishes for our trip to Spain and she delivered! My husband and I had a wonderful time and our teenaged children as well. Her communication was terrific. And all the accommodations, tour guides and tours were exactly what we were looking for. I highly recommend Martha and her team to plan your trip. We look forward to the next trip and working with Martha again.
Recommended
Well Done
By: lizbill
Reviewed on: 27 Sep 2017
We were invited to join another couple on this trip after the planning had already been done. So, Martha's role was to add us to all aspects of this trip which was accomplished very effectively. During the trip, there were a few situations such as a forest fire in the national park which required adjustments to our itinerary. Martha made the necessary adjustments and stayed in communication with us so we would be up-to-date. We were very pleased with Martha Rhodes and would use her again as well as recommend her services to our friends.
Recommended
East Coast
By: Gina
Reviewed on: 23 Oct 2017
Martha is a great travel agent to work with. She always has ideas and out of the way places to go so that you get a feel for the local culture. She has been so many places that she knows first hand about accommodations and restaurants. I never have to be surprised or wonder if our hotel or restaurant will be up to standard with her recommendations.
Recommended
SeaDream Yachting and Barcelona
By: Melissa
Reviewed on: 23 Oct 2017
Working with Martha and Sara is awesome! Very good at streamlining your wants your need whatever your travel budget! She help with our South Pacific cruise and post cruise stays and has you covered with Axis app and her Cranky Concierge to keep track of flights. Our Pre-Cruise stay La Posta Vecchia was dreamy. SeaDream Yachting is the best and our Post cruise stay in Barcelona was terrific! Travel with Martha!
Recommended
Best consultant
By: Turnage
Reviewed on: 28 Oct 2017
Working with Martha was incredibly easy. She was proactive and extremely responsive to our requests. She even helped us move our initial trip from Mexico to the Caribbean for nearly the same price (same name brand resort but a bit more expensive) after the US State Dept issued a travel warning.
Recommended
Europe
By: Leslie
Reviewed on: 06 Nov 2017
Martha and Sarah are responsive, diligent, and most helpful in planning every aspect of any trip!
Recommended
Great job - really knows our family!
By: Manakin Sabot
Reviewed on: 08 Jan 2018
Martha and her team really know our family and choose travel plans, adventures and restaurants that we love! Hassle free - pampered! Thank you!
Recommended
Let Martha plan your trip!
By: Gdh1
Reviewed on: 31 Jan 2018
As usual Martha did a wonderful job in planning our trip. We stayed at the Sanctuary at Camelback Mountain in Scottsdale Arizona. It was a beautiful resort and a great location. The service was excellent as was the food and spa.
Recommended
Thank goodness for Martha!
By: Busy traveler
Reviewed on: 20 Feb 2018
Martha had every detail covered with our trip and if we had a question she made sure we received an answer ASAP. Her focus on our experience from start to finish of our travel exceeds anyone we have ever used for travel in the past. Martha always makes time to follow up after our trip for feedback and if there was anything she could have done differently. If you want an incredible trip use Martha!
Recommended
A holiday in paradise
By: Bill Johnston
Reviewed on: 23 Feb 2018
From our convenient flight connections to the prompt ground transportation and to the most comfortable, spacious, beautiful hotel in Maui, everything lived up to and exceeded Martha's and Sarah's descriptions. Our wonderful holiday in paradise was spent at the perfect place for us.
Recommended
St. Kitts / Nevis
By: Relaxed in Richmond
Reviewed on: 09 Mar 2018
Working with Martha was effortless. Having worked with her previously, we knew we had only to share with her our objectives and desires, then leave the details to her to provide us with a no stress, perfectly executed travel plan. St Kitts/Nevis was exactly what we hoped for - 7 glorious days of pure relaxation.
Recommended
Martha Rhodes
By: Catherine
Reviewed on: 18 Mar 2018
Martha is a fantastic resource!
Recommended
spring break
By: traveler
Reviewed on: 20 Mar 2018
Martha is fun to work with.
Recommended
Trip to Africa
By: Travel to learn
Reviewed on: 18 Mar 2018
There was not a single detail missed with our trip. Martha touched base right before we left to make sure all was good and will follow up in person when we get home. It is nice to know that there is still people who will go beyond the extra mile to ensure a great experience.
Recommended
Spring Break 2018
By: Meredith M.
Reviewed on: 18 Apr 2018
Martha and her team were great in many ways, but here are three of them. First, their recommendations were amazing! The hotel they recommended in San Francisco was not one I would have picked because it is on the "other side" of the Golden Gate Bridge -- but it was just over the bridge with amazing views and was a super home base from which to see the entire area. Second, she was proactive and flexible! Our original plans had to change due to the mudslides in Southern California. When I floated the idea of potentially heading North, she jumped right in and added her great ideas to make that not a last minute, second best option, but a great one in its own right! Lastly, Martha and her team, as always, are detail oriented and on top of everything. They ask the right questions and check in often to make sure we are ready for anything. I love working with Martha and look forward to working with her on our next adventure!
Recommended
Iceland Trip
By: Ashley
Reviewed on: 12 Apr 2018
Working with Martha on our 2nd trip was a true pleasure. She made fantastic decisions for our family knowing our preferences, was extremely efficient in her work and outreach to us and covered our every need. She is the best!
Working with Martha Rhodes, you will have access to:
- An experienced travel guide whom you can rely on before, during, and after the trip
- Exclusive luxury resorts and properties
- Once in a lifetime experiences
Explore with the Best
Virtuoso Advisors are constantly pushing the boundaries in unique travel experiences.
Alliance programs are unique tailored experiences exclusive to travelers working with Virtuoso Travel Advisors.
learn more
Greece
Iceland
Costa Rica
Kenya
Peru
Turks And Caicos Islands
South Africa
Ecuador
Chile
Croatia
Antigua And Barbuda
United States - All
Italy
Ireland
Saint Barthélemy