Travel Specialties
Interests
Beach & Sun
Family Travel
Food & Wine
Honeymoons
Spa Vacations
Destinations
Italy
Bermuda
British Virgin Islands
Egypt
French Polynesia
Selling Travel Since
2009
My Background
Our team uses a highly personalized approach creating bespoke vacations for couples and families looking for the perfect holiday.
Places I Have Traveled
Reviews and Recommendations for Beth Flowers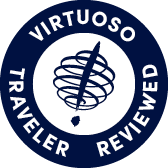 Virtuoso Verified Traveler
All reviews are from confirmed guests sharing exclusive insights
Sort reviews by
Recommended
Highly recommended
By: Wes
Reviewed on: 02 Oct 2013
Always a great experience. Impeccable care and attention to detail.
Recommended
Absolutely the Best!
By: SteveOK
Reviewed on: 06 Oct 2013
Beth and the Brownell team listen to their clients, plan trips comprehensively, and pay attention to details. She is an absolute pleasure to work with. Beth, Connie, and Amanda are absolutely the best... a great team!
Recommended
By: bettyboop
Reviewed on: 09 Oct 2013
Beth was very helpful in what was a bad travel situation. She helped tremendously in revising our travel arrangements. will have no reservations in using her services in the future. Her associates were also very helpful.
Recommended
terrific
By: Carol
Reviewed on: 11 Oct 2013
I've been working with Beth for a couple of years now and every trip has been perfect and problem free. She helps me with lots of details or as we call them "moving parts" and we manage to get not only to the trip, but thru the trip and back home again in one piece. What more can you ask for?
Recommended
Superb Planning
By: The Penny that Goes Far
Reviewed on: 29 Oct 2013
Beth did a superb job of planning our recent trip. She was extremely thorough, solicited our interests and addressed them fully, and arranged first rate accomodations in every location. We are looking forward to seeking her advice and guidance on many more future trips.
Recommended
Tickets to travel
By: Dan
Reviewed on: 25 Nov 2013
Emailed Beth requesting flight to Paris with dates and preferences for seating. Timely reply with options and request for additional information. Next day Amanda, Beth's assistant, had it all set up at a price appreciably lower than predicted by tour operator. I'm on my way and happily so in part due to Beth's help. And this is not the first time we have had the benefit of her skills.
Recommended
Everything went smooth
By: tcbink
Reviewed on: 26 Nov 2013
Beth and her team planned a trip to Disney for my family including hotel, transport and meals and we had a great time with no issues or complaints. We've worked with Beth on a number of trips and have alway been very happy with the results.
Recommended
Highly Recommend
By: JBW
Reviewed on: 25 Nov 2013
Beth is awesome. She is super knowledgeable of resorts and destinations. She also is really good about responding and keeping in touch with you when you need it. She even went on a vacation during the time I was going to book my trip and from France made sure I was taken care of. Use her, she's great!
Recommended
Highly Recommend !
By: Jane
Reviewed on: 10 Jan 2014
Beth Flowers and her team at Brownell are terrific! The trip to the Carribean could not have been more relaxing for the Grans and fun-filled for the Grandchildren. Beth made sure that all was secure and well taken care of before we left and it certainly made a difference. I highly recommend her and the team for any future trips( we have already started planning another hopefully)!! Best Travel Agent award!
Recommended
Highly Recommend
By: Becca
Reviewed on: 13 Jan 2014
Beth is the consummate travel agent. We thoroughly enjoyed our trip to Pasadena and all details were taken care of. We will certainly use Beth and Brownell again!!
Recommended
Highly Recommended
By: Jimmy
Reviewed on: 16 Jan 2014
Beth did a fabulous job with setting up our honeymoon and a wonderful stress free trip in and out of St. Lucia. We could not be happier with her services.
Recommended
Always perfection!
By: Carol
Reviewed on: 25 Jan 2014
Beth's planning is always perfect and I know if there is ever a problem she'd get me out of whatever fix we found ourselves in. You are lucky to have her!
Recommended
Beth's knowledge and patience were very valuable
By: Daniel Burnham
Reviewed on: 28 Jan 2014
Beth was very helpful as our family planned our first trip to Disneyworld with kids. My wife and I had both been to the park but not in several years and never with children. Beth educated us about the many changes that had been made in recent years there and was very patient with our questions and regular changes of plan. I strongly recommend using an agent like beth that is well versed with a location when booking a trip with the many options and activities of a Disney trip.
Recommended
highly recommend
By: emily
Reviewed on: 06 Feb 2014
Recommended
Everything as expected
By: Jim46
Reviewed on: 09 Feb 2014
Beth was recommended by friends for our Regent Cruise.  Everything was as expected.  Perfect!!
Recommended
Wonderful!
By: cln
Reviewed on: 24 Feb 2014
Beth and her team were great!  They really helped simply what can be an exhausting process!  We would definitely look to use them again on our next vacation.
Recommended
By: Not provided
Reviewed on: 17 Mar 2014
Recommended
highly recommended
By: will
Reviewed on: 27 Mar 2014
Beth is the best.  She cares for her clients and works hard to make the trip wonderful.  Used her many times, and she has done great EVERY TRIP!
Recommended
Highly recommend
By: Meme123
Reviewed on: 29 Mar 2014
Easy to work with. Responds quickly to my needs. Trip was fantastic. Did not have to worry about anything! 
Recommended
Highly Recommend
By: Mary Beth
Reviewed on: 31 Mar 2014
Recommended
Best trip ever!!!!!!!
By: aliellie
Reviewed on: 03 Apr 2014
Beth planned a wonderful, weeklong relaxing family trip to St. Bart's.  All details were taken care of by Beth and her team.  They even went the extra mile, searching for the special rental car request my husband had in mind. We had a minor snafu the morning we left for the trip and Beth helped us handle it effortlessly.   Beth, Brownell and Virtuoso are the best in the travel business!!
Recommended
Highly recommended
By: jim
Reviewed on: 03 Apr 2014
Recommended
Great Trip
By: Penny Loafer
Reviewed on: 07 May 2014
Recommended
Lechner/Baker Botswana, Zimbabwe, Zamia
By: Deborah
Reviewed on: 18 May 2014
Beth, this was an amazing trip!!!!!!!!!!!  I can't begin to tell you how much Jamison and I enjoyed it.  I can't complain about one single thing!  Our A & K Guide was wonderful and all accommodations were fantastic!   
Recommended
hghly recommend
By: Stan
Reviewed on: 16 May 2014
Recommended
Exactly as requested
By: Demon
Reviewed on: 21 May 2014
Emailed Beth about plans to go to Paris on an alumni tour.  She quickly offered air line tickets from Birmingham to Paris round trip for less than we could get on our own from Atlanta.  Delighted with her efforts. Had a great trip.  Will be calling again as we have in the past.
Recommended
highly Recommended
By: theel
Reviewed on: 30 May 2014
Recommended
Highly Recommend
By: pop
Reviewed on: 24 Jun 2014
Highly Recommend   it was great
Recommended
Helpful but not thorough
By: Chuck
Reviewed on: 03 Jul 2014
Beth was very helpful but there were parts of our trip that were incomplete on the itinerary or not fully explained.  An example, was upon arriving at a foreign train station, to locate the rental car phone and receive instructions as to how to pick up our car.  Unfortunately the phone was at a second station in the town which we were not aware of.  It took two hours of walking and asking before a rival car agency was kind enough to call our agency to provide some assistance.
Recommended
Excellent Trip
By: Bill
Reviewed on: 26 Jun 2014
Everything was as advertised. No problems . Resort was perfect for us and would recommend to friends and also to use Beth.
Recommended
Highly recommend
By: Carolyn115
Reviewed on: 04 Jul 2014
Our agent, Amanda, at Beth Flowers agency was very easy to work with. She was always friendly and very prompt with answers to my questions. Our trip planning was pretty straight forward but we were treated as if we were planning an extensive trip. If I needed a travel agent again I would not hesitate to call Beth. 
Recommended
Highly recommend
By: AbbeyMB
Reviewed on: 09 Jul 2014
We had a fantastic honeymoon at Parrot Cay. Beth did a great job helping us plan our perfect trip. She was available with any questions we had and would always respond in a timely manner. Her assistant Holly was great too. I really enjoyed how they called the resort for me with questions so I did not have too. I also appreciate them taking the time to book the hotel for us! That was extremely helpful. I would gladly use Beth again! 
Recommended
Incredible trip!
By: Lenny
Reviewed on: 13 Jul 2014
Best trip I've ever taken. Beth did a great job picking the destination and resort. 
Recommended
success again! no surprise
By: victor hanson
Reviewed on: 04 Sep 2014
as always beth and her team do everything possible to make sure our travel experience matches our interests and preferences - and we are not easy to please - - love you beth!
Recommended
amazing trip planning
By: MNB
Reviewed on: 05 Oct 2014
Beth helped us plan a much needed and amazing trip at a very special place in Puerto Rico. Dorado Beach Ritz Reserve was everything we were looking for in our weekend getaway.
Recommended
A Honeymoon we'll never forget!
By: dachedo
Reviewed on: 20 Feb 2015
My wife and I went to Zoetry Agua Resort in Punta Cana, Dominican Republic. We booked thru Beth Flowers & Ashley Pate at Brownell Travel. I told them what we were looking for and they did the rest. They were very helpful booking add-ons and answering our questions. We couldn't ask for a better total experience! The weather was amazing, resort was beautiful, food was excellent, and the service was exceptional! We were upgraded to an oceanfront suite upon arrival and the room and view were amazing! The resort was smaller than others in the area which we found gave it a personal touch. The pool, beach, and restaurants were never crowded. We wouldn't do anything differently. Our advice would be to bring a lot of small bills. Tipping is not required, but for the service we received we were happy to tip because the friendly staff made our trip one we'll never forget. We want to thank Beth & Ashley at Brownell Travel and the Zoetry staff for a honeymoon we'll never forget! – Darren & Lindsey
Recommended
We trust Beth!
By: Lucy
Reviewed on: 27 Oct 2014
Beth booked our travel to the Bahamas for a long weekend. We knew that our travel logistics were taken care of, and we could just sit back and relax. We also always trust her recommendations of travel destinations. We love working with Beth!
Recommended
All went well.
By: Heydoo
Reviewed on: 17 Nov 2014
Planning with smoothly and when flights were cancelled it was easy to reschedule.
Recommended
Excellent service from start to finish!
By: Mallie1979
Reviewed on: 12 Dec 2014
Beth provides excellent service for our most recent trip to the Bahamas. I would, hand down, use her again for another trip and recommend her to everyone I know!!!!!
Recommended
Great Friendly Service
By: caroline
Reviewed on: 15 Dec 2014
Great trip! The Cove was amazing and I would go again, thank you so much for handling our trip and making it so easy on us!
Recommended
Outstanding customer service!
By: Montgom319
Reviewed on: 02 Jan 2015
Beth provided outstanding customer service. Her team was extremely timely in all of our communications and they always presented us with many options from which to choose. Their recommendations were spot on, with exception of their choice for lodging. We did give them a tight budget in way of time and money, but I wish we could have found a hotel more suited for us. The Carlyle was very nice with great service, but "tired" and not reflective of our personalities at all. I do not think we will be staying there again. Overall, Beth's service was excellent and we will definitely use her again for any and all travel!
Recommended
Dubai
By: Carol
Reviewed on: 07 Jan 2015
Everything went well on the trip. We stayed at the JW Marriott, business bay area. The hotel and service was excellent. We had an executive suite and this allowed us to have our two young grandchildren stay with us as often as we all wanted... We spent 4 nights at the Desert Island Resort and Spa by Anantara; an island off Abu Dhabi. My son and wife had a deluxe room and we were upgraded to a one bedroom Villa. We stayed in the main resort area and it was lovely. There were lots of things to do such as a Safari drive where we saw cheetas, giraffes and other wild game. The family also enjoyed the bow and arrow lessons, horseback riding, biking tour around the island, and swimming, though you couldn't swim in the ocean from the beach. United Airlines surprised us with their service. Usually on American carriers for overseas flights, the crew is just plain nasty; this group was very nice and accommodating.
Recommended
Great service and great advice
By: Chris
Reviewed on: 02 Mar 2015
Great trip and great service from Beth and Holly.
Recommended
Wonderful experience
By: Lee
Reviewed on: 11 Mar 2015
The entire trip was great and could not have gone more smoothly.
Recommended
Cotswolds UK
By: HCC
Reviewed on: 24 Apr 2015
Great trip Wonderful accommodatioms Good guide and driver
Recommended
Wonderful Trip!
By: Ames
Reviewed on: 19 Jun 2015
Our trip to NYC, Eze, France and back was amazing! All drivers we friendly. All tour guides exceeded our expectations. Our hotel in Eze was picture perfect and a great location for all we wanted to do in the Riviera. Luckily we were able to get a table at the nice restaurant Chevre d'or. The BEST meal! Our meal in Monaco was amazing as well and the view you could not beat. We liked our hotel in New York too. It's a great location. I just wish we had more time to sight see. We will just have to go back. Thank you for planning a wonderful trip and for all the suggestions of things to do.
Recommended
Great, Personalized Service
By: Kathy E
Reviewed on: 23 Jun 2015
From our initial conversation to the pinning down of every detail, we received the creativity and care we needed from a travel advisor. The result was the trip of a lifetime and a commitment to use Beth and her team when we plan our next vacation. Fabulous!
Recommended
Helpful and knowledgeable
By: Laura
Reviewed on: 15 Sep 2015
Beth had some great tips on the hotels we booked and I feel helped to make sure we had nice rooms within our category. Very professional and helpful in planning our trip.
Recommended
Fabulous trip
By: Meme
Reviewed on: 12 Jul 2015
Anticipated our needs and guided us with skill .
Recommended
Thorough responsive service
By: MartyG
Reviewed on: 16 Jul 2015
Our trip to London and south England was centered around 2 days at Wimbledon for the Championships. The Wimbledon experience organized by "Sincerely Paul" was absolutely perfect. We had outstanding seats and access to all the Debenture ticket areas. Milestone Hotel was just OK. Great Fosters Hotel in Surrey was fabulous with excellent service and grounds in a historic castle/lodge. Golf and accommodations arranged by Cork and Tee were adequate at best. We were not particularly made to feel welcome by Sunningdale Golf Course, which detracted from playing a beautiful course. Lower Slaughter Manor in the Cotswolds was a perfect place to stay and we had very nice advice on how and where to spend our time there. Beth and Holly did an excellent job of listening to what we wanted to do and making it happen. A wonderful trip! We will definitely use them again.
Recommended
Great job
By: flabla
Reviewed on: 30 Jul 2015
We had a great trip & Beth's descriptions and advice when figuring out where to go and what to do were helpful and accurate.
Recommended
Anguilla/Cap Juluca
By: JC
Reviewed on: 17 Aug 2015
I really can't say enough about how enjoyable this vacation was and how helpful Beth, Holly, and the Bronwell team were in organizing everything and making it easy on us. We gave them a very limited amount of time to find vacation options and put together an itenerary, and they delivered us exactly what we were looking for despite the lack of advanced planning. Cap Juluca was amazing. The only things that could have been better during the trip were the restaurants at the hotels. We had two dinners (one at Pimm's at Cap Juluca, and one at Coba at the Viceroy) that were overpriced for the quality of food. The other places we went to were comparable, if not more reasonable, in price and provided much better food (Blanchard's, Ocean Echo, and Smokey's at the Cove). Overall, we loved the vacation and will definitely be using Beth, Holly, and Bronwell again.
Recommended
Superb planning
By: Deana10
Reviewed on: 25 Oct 2015
We had to plan a trip to Italy at the last minute for our 10 year anniversary. Our original "guided" tour was cancelled. I found Brownell through some research and was put in touch with Beth and Ashley. They did an AMAZING job planning our Bespoke tour. We traveled for two weeks to Rome, Tuscany (Chianti), Florence and finally finished in Venice. The trip ended up with my husband saying it "was the best vacation he has ever had". Every detail was attended to and although it was my first time traveling to Italy, I felt as though I had been there many times before. Thank you for the best 10 year anniversary trip a couple could make.
Recommended
CFP trip to Phoenix
By: jim
Reviewed on: 18 Jan 2016
the trip went beautifully - only exception was arrival times at airport on both ends of trip - they insisted on being there at 5 am, and 6 am or later would have been fine. but other than that one issue, the trip was exactly as represented and went perfectly. thank you for making a wonderful memory for my son and me.
Recommended
Excellent Service and Attention
By: Alexandra43
Reviewed on: 01 Feb 2016
Beth Flowers and her team are amazing. We booked a four-day Disney Cruise out of Miami and the entire planning process was seamless, easy and enjoyable. Beth took care of every detail for us and also provided useful tips and suggestions. I highly recommend booking your next trip with them. Brownell Travel is now my favorite travel agency by far!! Thank YOU!
Recommended
Another great trip
By: mcferguson
Reviewed on: 17 Feb 2016
Thoroughly enjoyed Half Moon Bay and appreciate all of Beth's expertise and advice!
Recommended
Professional yet thoughtful service
By: Jane
Reviewed on: 20 Feb 2016
Several people I work with often use the saying "you don't know what you don't know," in the context of learning something new that then seemed obvious. I often thought of that saying when Beth, Allison or Holly would make recommendations about travel options. The knowledge and care they offer is remarkable. They really did take care of everything including tickets, insurance and contracts. Everything was delivered to our home just in time for travel. When the time came all we had to do was board the airplane and enjoy our vacation, tours and events. This was the most relaxing and enjoyable vacation ever. My sincerest appreciation goes out to Beth, Allison and Holly for putting it all together.
Recommended
Honeymoon Heroes!
By: DaveNY
Reviewed on: 16 Mar 2016
I just got back from my honeymoon and it was amazing! We got upgraded from a Garden View Room to a Ocean View room and the view was spectacular. Beth and Janet got me a discount on all 4 nights we stayed, and I didn't even ask them to do that. The Four Seasons in Maui is a spectacular resort, with amazing service, but it wouldn't have been as great or affordable without Beth and Janet. Thanks so much!
Recommended
Carmel Valley Spring break
By: SusanandGil
Reviewed on: 04 Apr 2016
We loved Carmel Valley Ranch and the entire coast. We wanted an active trip outdoors and couldn't have picked a better spot. Wonderful hikes, golf, food, and relaxation. We will be back for sure!
Recommended
Seamless
By: aliy
Reviewed on: 06 Apr 2016
Beth's service was impeccable. Received an upgrade and she had a notation on how much my daughter is a chocolate lover. Extra special attention.
Recommended
Great Trip at St. Thomas
By: Elizabeth
Reviewed on: 06 Apr 2016
We had a great trip to St. Thomas and thoroughly enjoyed the club level of the Ritz Carlton.
Recommended
Perfect service
By: Trey
Reviewed on: 07 Apr 2016
Everything could not have gone more smoothly. Perfect.
Recommended
Incredible Once in a Lifetime Trip
By: James P
Reviewed on: 12 Apr 2016
Beth and her team worked with us to plan and prepare for our 8 day trip to Italy in April 2016. We had really high expectations of Italy and the trip that Brownell would put together for us, and they both far exceeded our expectations. From the flights and transfers, to the hotel and excursion recommendations- Everything went off without a hitch. We packed a lot into a quick trip- Venice, Florence, Montalcino, and Positano, with quick stops in Siena and Naples in route to the next place. The important decisions had been made in advance and were reserved, but that gave us the flexibility to adapt to the city and what was going on in order to maximize our visit. When traveling through Brownell, you get access to special treatments that you could not get on your own. Room upgrades, a complimentary bottle of wine, free breakfast and wifi are just the beginning. I would definitely recommend working with Beth, Virginia, Janet and the rest of the Brownell team for your next trip.
Recommended
personable
By: southern miss
Reviewed on: 21 May 2016
trip went well and as planned no big surprises, the company Beth contracted with were on the ball and nice and professional
Recommended
Great Britain & Ireland
By: RStew
Reviewed on: 14 Jun 2016
I went in with a very broad list of places and sites we wanted to wanted to visit. Over the course of many emails, phone calls & a couple of in person meetings, Beth and her team put together a wonderful trip for our family. We turned this into a graduation trip for our daughter and along the way the Brownell team had congratulations surprises waiting for us. That was very nice and unexpected touch! I would highly recommend her to anyone planning a trip. We will definitely be using Brownell's services in the future!
Recommended
Magical
By: Dj
Reviewed on: 06 Jun 2016
Everything was great. Magical as always. Prearranged plans were perfect. Reservations were just as expected. Dinner reservations were great.
Recommended
Trip of a Lifetime
By: Joe
Reviewed on: 20 Jun 2016
Beth assisted my family and I orchestrating the best vacation one could ever imagine. The itinerary far exceeded our expectations. Would not have had near the experience for first time European travelers without the guidance from Beth and her assistant Holly. We will definitely use Brownell again and will recommend to friends. Thanks
Recommended
Perfect pick for our family trip
By: GLM and SSM
Reviewed on: 07 Aug 2016
Beth and Janet took great pains and lots of time to find the perfect choices for our family's summer vacation. After offering us several great properties to choose from they gave us great advice with the pros and cons of each property. With their guidance we were able to choose Sugar Beach in ST. Lucia which far exceeded our expectations. We wanted a short flight, short commute to the property, impeccable service, a pristine environment, delicious food, and a fantastic room. Sugar Beach was the perfect choice for us.
Recommended
Very professional
By: Tim
Reviewed on: 27 Jul 2016
Prompt replies. Was able to handle a wide range of requests (and numerous requests). Strong support staff. Excellent connections abroad.
Recommended
Very helpful on short notice.
By: ML58
Reviewed on: 22 Jul 2016
Her team did a great job for us on short notice. Very nice hotel they picked out.
Recommended
Asia
By: B & F
Reviewed on: 08 Aug 2016
Great trip...executed perfectly. Especially enjoyed the private tour guides in Ho Chi Minh City. Knowlegable and personal.
Recommended
Service
By: Jean 44
Reviewed on: 09 Aug 2016
We enjoyed our trip from start to finish. Beth was very helpful in making arrangements for hotels snd taking care of flight arrangements for us. Always answered our questions as quickly as possible. Enjoyed working with her. Trip was great.
Recommended
Top of the line!!
By: Afchambliss
Reviewed on: 11 Sep 2016
Our trip to Italy was perfection. Beginning with touching down in Naples and the sweetest lady holding up a sign with our last name--on the Tarmac, not even inside the airport! We had White glove service from beginning to end. The most gracious, friendliest drivers whisked us around to perfectly suited hotels and tours. We couldn't have dreamed of a better experience.
Recommended
Responsive and excellent advice on options
By: CRG
Reviewed on: 07 Oct 2016
Great experience - Beth is excellent.
Recommended
Less Than Expected
By: Frank and Lola
Reviewed on: 25 Oct 2016
This was our 5th trip with Brownell. Beth Flowers has planned all but one of these trips. One was a national championship game. This trip Beth introduced us to Janet Matheson, and she helped us make our plans. She was nice to work with. We were a little disappointed. Things did not seem to run as smoothly as on our previous trips. We had some frustrations with timing, cost, and one of our hotels. On several occasions our guide had different times listed then our final itinerary from Brownell. We were quoted a price for one venue and actually the price was per person, and we were not expecting it would cost double. We felt captive in our final hotel, which was suggested by the agency. The only restaurant did not suit us at all. The choices were limited and extremely expensive. This is not typical of a Brownell trip and we were disappointed. We have always used Brownell when we want an over the top experience. For the cost of this trip we expected better care.
Recommended
Right On The Money!
By: Christine S
Reviewed on: 23 Oct 2016
A month before our trip, all we knew was how much time we had and how much money we could spend - Beth took it from there! From sunny beaches to beautiful countryside, she gave us a handful of suggestions on where to travel. We decided on a trip to Ireland with another couple and could not be happier with the way it turned out. Beth and her team took care of even the finest of details, from reserving our wonderful accommodations and rental car to even making dinner reservations. Her printed guidance was extremely helpful and her nominal fee was more than made up for in credits and discounts. We will DEFINITELY be calling Beth when it is time to book our next trip!
Recommended
Wonderful trip
By: Intrepid
Reviewed on: 10 Jan 2017
Wonderful trip. Arenal Springs resort was nice. Zip line was frightening and safe and fun. Repelling was daunting, but turned out to be best activity of trip (the hiking part of this was physically taxing). Sadly, the coffee plantation did not happen--not sure where that plan's glitch happened, so had a lovely massage at resort instead. The hike to base of volcano was good, with good naturalist. Had too much time scheduled at Tabacon hot springs, then buffet dinner at same resort was tasty, but alas, one of use developed a gastrointestinal illness from it. That part was too expensive for the experience, even without illness. The trip to Cala Luna was good, with stop for chicharrones in a little shop on a small town, and a stop to buy coffee for many of the folks back home. Loved the Cala Luna lodgings--very beautiful, accommodating and not stuffy. Close enough to town to walk. Great trip on river. Good surfing.
Recommended
Wonderful Disney planner
By: SMJ22
Reviewed on: 02 Jan 2017
Had a "magical" Christmas Vacation for the entire family -party of seven. Received advice and help planning day by day parks visits, rides, shows meals, and the best resort to accomadate our needs and budget. The vacation Was well prepared from departing Birmingham to easy check in and check out. We all had a wonderful time and it was more than we could have hoped for- Appreciate all the time and effort by Beth helping to make this memory. She is Very knowledgeable in planning a Disney Vacation and seems to enjoy her job making other people's vacation a cherished memory.
Recommended
Beautiful resort
By: Suz
Reviewed on: 12 Jan 2017
The Moon Palace Resort was beautiful, the food was fabulous and the rooms were very nice. The organization of the resort, the customer service and the logistics of getting around were very confusing and quite difficult for a group of ten to maneuver. This would be a great place for a couple or a small group or family. Also, it is important to know that reservations for activities and specialty restaurants can be made ahead on line and thus avoid being shut out upon arrival. In addition, their method of "tricking" you into enduring their presentation on their timeshare program is very annoying and knowing they are going to try to do that can be avoided by just saying "no thank you" when they try to lure you into an overview and tour of the property. If you want a timeshare, then it would be a nice place.
Recommended
Excellence
By: Alice 72
Reviewed on: 07 Jan 2017
Excellent planning and accommodation for an enjoyable family reunion.
Recommended
Expert attention to detail!
By: Epp family
Reviewed on: 09 Jan 2017
Our family trip to Peru might be our best yet! Brownell and partner company Abercrombie and Kent took such good care of our family. From the moment we were met at the Lima airport until our return flight home, we were handled with kid gloves. The customer service, timeliness, and professionalism were top of class. Our guide in Cucso-Macchu Picchu-Sacrad Valley, Luis, was the best among the best. He had such passion and knowledge of the Incan history and brought it all to life for us. We hated to say goodbye to him! We wouldn't change a thing and highly recommend Beth and her team to help you plan your next dream vacation. They always exceed our expectations and leave nothing to chance. We are ready to get started on next year's trip!
Recommended
Fabulous Trip
By: Emily
Reviewed on: 21 Jan 2017
My husband and I just went on a fantastic trip to Chile. We stayed at amazing hotels, ate delicious food, did so many fun things, and were very well taken care of by the local Abercrombie & Kent group. Beth helped us choose an itinerary that would be a great fit for our interests and time restrictions. I can't wait to go somewhere else in the world with her help.
Recommended
Inauguration Trip
By: JAS
Reviewed on: 02 Feb 2017
I started off with Beth then Ashley handled the details for us and two other couples. This review relates to the great services that Ashley gave our group. Ashley was abound and beyond the call of duty! We were a difficult group that were staying at he same hotel but had different flights, events, reservations, etc. Washington was hectic for the inauguration and very little relating to the inauguration was set when we first asked Ashley to help us with Balls and related receptions. Ashley worked with her contacts in Washington and got all on a doable schedules. Thanks Beth for allowing Ashley to spend so much time getting us on track!
Recommended
nick
By: nick
Reviewed on: 16 Feb 2017
good booking and accommodations
Recommended
Wonderful!
By: Maureen
Reviewed on: 10 Mar 2017
Beth and her team were wonderfully helpful in booking our trip to Bermuda. In addition to the helpful and friendly assistance and recommendations leading up to the trip, traveling as a Brownell client comes with fantastic perks! We look forward to working with Beth for all of our future vacations!
Recommended
Old Edwards
By: C
Reviewed on: 14 Mar 2017
Working with Beth and Ashley was wonderful! They are both extremely professional, knowledgeable, and easy to work with. Our time at the Old Edwards Inn was perfect and I have Beth and Ashley to thank for that!
Recommended
working with Beth Flowers
By: Bill
Reviewed on: 14 Mar 2017
excellent as always!
Recommended
Italian Honeymoon
By: Goose
Reviewed on: 20 Mar 2017
Beth and her team planned and created a dream honeymoon for my wife and me. The guided tours, restaurants, and hotels they chose were amazing. It was a trip of a lifetime and I have them to thank!!
Recommended
Breckenridge Ski Vacation
By: SkiVacation
Reviewed on: 17 Mar 2017
Absolutely amazing trip! Beth and Janet were a joy to work with and the trip was perfect!
Recommended
Aruba
By: Lala
Reviewed on: 07 Apr 2017
Beth and her team planned a fabulous vacation for our family. She assists with every detail u can ask for. Nothing was left to chance and I highly recommend Beth for any trip! I have used her for multiple trips and plan to continue for all future travel.
Recommended
Another Amazing Brownell Adventure
By: Lib
Reviewed on: 08 Apr 2017
Beth Flowers and her team at Brownell are professional, kind, creative and organized. They always offer the best options for our family trips and excel at assembling all the pieces required to make everything go smoothly. This isn't always easy, because there are six of us and we travel from different cities to reach our vacation destination. Beth and her team never see obstacles, only solutions! They are extremely knowledgeable and experienced, and make sure that we have the best travel experience possible. Thank you, Beth and Brownell, for all of your hard work!
Recommended
BETH IS MAGIC
By: Cadden
Reviewed on: 13 May 2017
I kept saying it in all of my emails to Beth upon arriving at Round Hill.. "Beth, you are magic!" It was less than a week before my vacation and I had no idea where I was going... I just knew what I was imagining in my head. Beth and I had never met, and after speaking with her on the phone for 10 minutes, she knew exactly where to send me. Well, not only was she accurate, it was as if she had known me her entire life, this place was so perfect for me and the experience I was looking for. Arriving at Round Hill was like stepping into a dream. I was immediately upgraded, and was treated like a princess throughout the entirety of my stay. Needless to say, I did not want to leave. This was a life-changing experience for me, and I owe that all to Beth. Mostly because within a very short time, she was able to understand who I am and what I needed from my vacation in the days to come. So often during my stay I'd ask myself, how did she know? And the only answer I've come to is, she is MAGIC.
Recommended
Silversea Cruise
By: Rick
Reviewed on: 19 May 2017
Working with Beth was easy and very satisfactory. She had good recommendations when asked and responded to our desires as needed.
Recommended
Rhine River
By: Jenny
Reviewed on: 23 Jun 2017
Beth was very attentive to all our needs.
Recommended
Loved our trip to London!
By: Kate
Reviewed on: 02 Jul 2017
Thank you to Beth and Holly for all their help planning our daughter's birthday trip to London. We could not have had a better time with the guide they found us. Loved her!
Recommended
Cayman Islands - Ritz Carlton
By: Jim
Reviewed on: 06 Jul 2017
Beth and her team did a great job with suggesting and implementing this trip for my family. it was a fabulous location and hotel, as nice as anything around.
Recommended
Paris
By: AL
Reviewed on: 10 Jul 2017
Beth was fantastic! Her recommendations in Paris were spot on for us. We couldn't be happier with the service we recieved.
Recommended
Iceland July 2017
By: Capilouto
Reviewed on: 29 Jul 2017
Excellent! Beth Flowers and her office staff are highly professional and responsive. She put together the perfect trip for our family in expert fashion within a short window of time.
Recommended
Honeymoon at Hermitage Bay
By: BH
Reviewed on: 14 Aug 2017
Beth and Janet were both super helpful in planning our honeymoon. They gave us great options and recommendations based on what we were looking for. Hermitage Bay was exactly what we wanted.
Recommended
Incredible trip
By: SDS
Reviewed on: 13 Aug 2017
Beth helped us out planning a special trip that was long overdue for my husband and I. She made it super easy and we were more than pleased. We will use her again!
Recommended
Unqualified Recommendation
By: Nomad
Reviewed on: 10 Aug 2017
Beth is superb and has a great staff.
Recommended
Excellent
By: Dandel
Reviewed on: 15 Sep 2017
Responsive, well informed and great service
Recommended
I can always count on Beth
By: SkyQueen
Reviewed on: 30 Aug 2017
I can always count on Beth Flowers to do a good job and be very complete with travel arrangements. She is honest and trustworthy.
Recommended
Save time and stress planning a trip
By: Jane
Reviewed on: 31 Aug 2017
I started working on this trip last November or December and ran into some confusion working on the dude ranch part of it. There were so many ranches available and each one offered somewhat of a different approach to your experience on their ranch. So I called Brownell and told what I was looking for. Brownell stayed on top of my trip and came back with great suggestions. For my time in Jackson Hole, you booked a great hotel in Teton Village and for the ranch, you recommended Goosewing Ranch outside Jackson Hole. Working with you on the details was effortless. Even though, we booked all the plane and rental car reservations ourselves, your help was offered. In the end with the details worked out, you sent us the travel agenda for the whole trip. Thanks for all your help in making this a wonderful trip.
Recommended
Cruise
By: Vegan
Reviewed on: 02 Sep 2017
She was great, highly recommend
Recommended
Love the upgrades!
By: Coco
Reviewed on: 08 Sep 2017
We used Beth to book our stay at a Four Seasons hotel. Four Seasons is our go-to hotel when available, and as a Preferred Partner Beth was able to provide us with *extras* that don't come when you book your reservation online. We received a room upgrade and a daily $100 breakfast credit, among other things, that made our stay even better - an ocean view and not feeling guilty when not eating enough "to get your money's worth" at the breakfast buffet (as my husband would say)? Yes, please. In the weeks leading up to our trip we received an itinerary as well as helpful information about our destination - local restaurants and activities. While on this particular trip we did little else than lounge by the pool, next time I know we will find some fun things to do off the property. We will definitely continue to book with Beth!
Not Recommended
Complete Dissapointment
By: Italy
Reviewed on: 25 Oct 2017
Although we didn't work with Beth directly, we had the experience with working with one of her associates Janet. Words cannot begin to express the disappointment and frustration working with them. We started planning a trip in February for an August trip to Italy. Once the planning began, it seemed like countless times that it would take multiple emails and/or phone calls to actually hear back from anyone. Janet "no showed" multiple scheduled phone calls when they were confirmed only hours beforehand. We expressed our frustration months leading into the trip. Unfortunately, nothing seemed to change. We did not receive a final itinerary until 10 days prior to the trip after asking for over a month. It was brief, limited, and falsified. Transportation that was supposedly "confirmed" was non-existent. Restaurants that were booked were over 45 minutes away. To make matters worse, notifying Beth by email resulted in no response at all. We will make sure no one we know uses them.
Recommended
Love Brownell!
By: Doris
Reviewed on: 11 Sep 2017
Beth and her team, Ashley and Tonia, were amazing to work with for my son's honeymoon trip to Mexico in August! They don't miss a single detail, provided excellent advice and service in preparation and we're an absolute godsend when my son's bride landed very sick. Had a doctor waiting on her when she arrived at the resort so she was able to get right back on track! Combine that with navigating us through the rough terrain of travel to Mexico during Hurricane Harvey and you've got the best team you can have. I've worked with Brownell on 3 international trips now and I can tell you, I will never use anyone else! GREAT WORK!! I highly recommend Beth and her team!
Recommended
McDuffie Honeymoon
By: Jamie
Reviewed on: 05 Oct 2017
Beth Flowers and Holly Bauer are a great team! Our Italy trip was very enjoyable due to their expertise and guidance.
Working with Beth Flowers, you will have access to:
- An experienced travel guide whom you can rely on before, during, and after the trip
- Exclusive luxury resorts and properties
- Once in a lifetime experiences
Explore with the Best
Virtuoso Advisors are constantly pushing the boundaries in unique travel experiences.
Alliance programs are unique tailored experiences exclusive to travelers working with Virtuoso Travel Advisors.
learn more
Italy
Bermuda
British Virgin Islands
Egypt
French Polynesia
United States - All
Portugal
Saint Lucia
United Arab Emirates
U.S. Virgin Islands