Travel Specialties
Interests
Beach & Sun
Family Travel
Culture, History & Arts
Honeymoons
Hotels
Selling Travel Since
2008
My Background
I am a St. Louis-based attorney, travel agent, and 2015 Nominee for Virtuoso Rising Star. I follow prepping for trials and depositions with planning trips around the world. I am a father of two and have traveled to over 40 destinations. I love turning luxury travel into a family-friendly experience. Among my favorite experiences are a late night dip with my son in the Blue Lagoon in Reykjavik, Iceland and watching the sun rise over the Merzouga Dunes in Morocco.
WHICH TRIP IS YOUR FAVORITE?
My African honeymoon is my favorite trip with my wife. As a family, this spring break was my favorite trip. We spent 4 days skiing in Deer Valley and 5 days in Nicaragua.
WHO IS YOUR DREAM TRAVEL COMPANION?
My family. Traveling with kids forces you to experience things you would not normally do as an adult; spending a day pushing boats in the fountains in the Luxembourg Gardens, getting excited to eat in Cinderella's castle, and seeing how fun it is to experience the world for the first time.
Places I Have Traveled
Reviews and Recommendations for Robert Merlin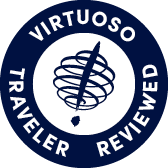 Virtuoso Verified Traveler
All reviews are from confirmed guests sharing exclusive insights
Sort reviews by
Recommended
Flexible and Knowledgeable
By: Dana4
Reviewed on: 27 Mar 2015
Great trip! We needed a last minute change and Rob made it happen with no questions asked. Hotels were fabulous and staff was courteous. At one hotel the staff wrote welcome to my children on the mirror of the bathroom, so special!
Recommended
Excellent service.
By: LMA
Reviewed on: 24 Mar 2015
Rob is a fantastic agent. He is very helpful in making sure that all of our vacation needs are met and goes out of his way to ensure that every detail is taken care of.
Recommended
NYC
By: Robby's mom
Reviewed on: 24 Apr 2015
Rob is reliable and thorough as always ... We had a great trip !!!!
Recommended
Always Available and Always Friendly
By: happyclient
Reviewed on: 22 Jun 2015
Rob is always available and always friendly.
Recommended
Excellent as always.
By: DAC
Reviewed on: 19 Jun 2015
Exceptional customer service, great locations.
Recommended
Excellent Location
By: DACSTL
Reviewed on: 26 Jul 2015
One of Rob's suggested locations where we did stay was a little further from Times Square than usually stay but great location wouldn't have considered it without his suggestion. Worked out perfectly!
Recommended
Amazing Local Insight
By: AnneinItaly
Reviewed on: 26 Jul 2015
I just want to thank Robert for helping us navigate two complicated hotel markets in Italy. He directed us to two well located, well air conditioned and incredible hotels -- the Bauer in Venice and JK Place in Rome. These hotels were absolutely integral to enjoying our time in Venice and in Rome. The service and appointments at the hotels felt unusually good, and we usually stay at Ritz and Four Seasons hotels. These hotels had much more local personality and felt oppulent. Thank you Robert for finding just the right choices for us. And, thanks for making it all so easy -- including arranging a rental car in the water logged metropolis of Venice.
Recommended
great travel agent
By: ag13
Reviewed on: 27 Jul 2015
Robert is always very helpful in coming up with suggestions and accomodating to last minute changes. He has gone above and beyond in the past to help deal with multiple voices in a large party booking as well as answer alot of questions. If you need guidance on a new destination or a fresh opinion on a common destination rob is your man!
Recommended
Best Trip Ever!
By: Olivia93
Reviewed on: 27 Aug 2015
My Dad and I went on a trip to Europe this summer for the first time and Robert planned the entire thing for us. It was awesome. Super organized, and the tour guides he set us up with were amazing! The couple times we had a conflict Robert responded within minutes and handled any problems we had. It was an awesome experience I recommend using his service to anyone looking for a travel agent! Can't wait to go back!!
Recommended
Great Service and personal attention from Rob!! He is the Best
By: Bill
Reviewed on: 05 Aug 2015
We enjoyed our vacation in England. The hotel and transportation arrangements went smoothly and without any issues! Thank You!
Recommended
NYC
By: grand
Reviewed on: 15 Sep 2017
always easy and prompt
Recommended
Panama Canal Cruise
By: Chatty
Reviewed on: 01 Oct 2017
Rob is extremely professional & does a superb job with arrangements. We have enjoyed our relationship with Rob & Smart Flyer.
Recommended
Robert Merlin is Exceptional!
By: Albert
Reviewed on: 02 Oct 2017
Rob is always extremely helpful and prompt. He works around whatever specific needs we have and for a trip and is patient with all the changes we make during trip planning.
Recommended
5 star Europe
By: Kim
Reviewed on: 11 Oct 2017
Rob is Always so prompt and knowledgeable. If there is a room to be had, he will get it for you and with a few personal touches too.
Recommended
Amazing
By: CAC
Reviewed on: 19 Oct 2017
Amazing! Rob is always so helpful and helps make every trip so special!
Recommended
Florida Fun (Westin Sunset Key Cottages and Ritz South Beach)
By: Eric J Spirtas
Reviewed on: 04 Aug 2015
We planned a last minute trip to Miami Florida this summer... and in just a few weeks Rob organized the perfect venue. Our family absolutely loved the Westin, Sunset Key Cottages. The cozy, clean and charming accommodations right on the beach was perfect. The kids loved deep sea fishing, jet ski tour & the resort cooked our catch. We, of course loved the basket of fresh baked goodies that was on our porch each morning. Sunset Key was a great little gem that contrasted perfectly with stay in Miami. For the other half of our trip, Rob Merlin suggested we stay on the concierge floor at the Ritz in Miami. Our whole family loved all the delicious snacks and amazing attention from the staff. Our Room had a great Oceanfront view and we even had a wrap around patio with an incredible view of the ocean. We cannot thank Rob Merlin enough for his quick and insightful guidance. He is so knowledgeable and helpful with information, restaurants and suggestions!
Recommended
Friendly staff, beautiful rooms
By: Beck97
Reviewed on: 10 Aug 2015
We had a wonderful stay planned by Rob Merlin. The hotel was in the perfect location, and the Virtuoso package was wonderful. The hotel staff were incredibly friendly. We loved the cookies in the lobby every afternoon, the scavenger hunt for the kids plus the kids check-in desk, and the delicious breakfast. It was a great place to stay!
Recommended
Great Perks Friendly Service
By: JER323
Reviewed on: 10 Aug 2015
Robert was incredibly helpful and friendly. We had already booked our stay at Blackberry and he reached out to them and got us a reduced rate and spa credit. He is extremely responsive and knowledgeable.
Recommended
Perfect 10 Year Anniversary
By: DCfromGC
Reviewed on: 12 Aug 2015
I reached out to Rob in planning my 10 year wedding anniversary. He put together a package of 10 resorts that fit my criteria. We selected Nizuc in Mexico and were treated like royalty. From the Escalade from the airport to the spa treatments awaiting us upon my arrival, everything was great. I highly recommend Rob and his services and be prepared to be blown away.
Recommended
Exceptional care and service
By: SPM70
Reviewed on: 27 Aug 2015
Rob is the consummate professional. His attention to detail and level of service are unparalleled in my experience. The arrangements that he made recently for me at the New York Palace Towers went perfectly.
Recommended
Rob is amazing!
By: Bob C
Reviewed on: 21 Sep 2015
Rob is both personal and professional... he gets things done right the first time. One call to Rob and everything is taken care of.....we just relax and enjoy our trip! Rob is an experienced traveler who knows the "ins and outs" of the industry; he has the connections to properly advise which locations to stay and which ones to avoid. Rob takes the hassles out of traveling for us!
Recommended
Amazing!
By: Nicole
Reviewed on: 28 Sep 2015
The Park Hyatt Milano and JK Place Firenze could not have been better. From location to accommodations and service, we could not have asked for more! We only wish time would not have went by so fast! Rob was fantastic!
Recommended
Great Time in Sea Island
By: PF123
Reviewed on: 02 Oct 2015
Accommodations were great! Have a wonderful weekend! Thanks Rob.
Recommended
Great hotel
By: sharonmawas@gmail.com
Reviewed on: 26 Aug 2017
Great hotel! Amazing room!
Recommended
Wow Service!
By: GG Travel
Reviewed on: 07 Sep 2017
We love working with Rob. He is very responsive at all times of the day and provides great insight into our decision making regarding travel. All of Rob's recommendations have been great!
Recommended
Trip
By: Bama1963
Reviewed on: 14 Sep 2017
Excellent One of the best travel agents!
Recommended
The Travel Wizard
By: Mike
Reviewed on: 08 Sep 2017
Always a professional. Responds to email and text within seconds and a master at attention to detail. He knows these properties better than anything you can read online.
Recommended
Robert Merlin= Travel Wizard
By: AMH
Reviewed on: 19 Oct 2015
I don't know how he does it, but Robert Merlin with SmartFlyer is some kind of travel wizard. My husband and I recently honeymooned at the fabulous Four Seasons Costa Rica, and thanks to Robert we were able to spoil ourselves a little extra. Robert was able to get us free breakfast each morning which translated into almost $800 of delicious room service/ outside patio romantic meals (crashed occasionally by the local monkeys. In addition, my husband was able to play a round of golf on one of the world 's best courses for a nominal fee due to the golf/spa credit. DO NOT book your next vacation without talking to Robert (the Travel Wizard) first, one call or email can make the trip that much more special.
Recommended
Rob Merlin
By: Bill S.
Reviewed on: 20 Oct 2015
Rob is the best travel agent we have ever experienced. He is truly a genius, and his client service is A+. We would highly recommend him to anyone.
Recommended
Gorgeous hotel in the heart of Bangkok!
By: MCW
Reviewed on: 30 Oct 2015
Robert booked rooms for our family of 4 at the Peninsula Hotel in Bangkok. It was so wonderful, luxurious and we took advantage of all the amazing perks associated with the SmartFlyer relationship! The tour that was arranged for us was fantastic...our guide was very knowledgable and flexible. We enjoyed the culture of Bangkok and the comfort of the Peninsula. Many thanks to Robert for arranging this great weekend getaway!
Recommended
No Job is too small
By: Kathynd
Reviewed on: 24 Nov 2015
It is always great to work with Rob whether you are planning a five star vacation or need a room for a business trip, Rob is efficient & affective. If there is a deal, he will find it. He really is good & nice too!
Recommended
Helpful, timely, and knows his stuff
By: Kevin
Reviewed on: 30 Dec 2015
Rob is great. I've worked with him for a few years now, and will continue to work with him for our business and personal trips.
Recommended
THE best!!!!!!!!
By: alm
Reviewed on: 30 Dec 2015
Rob (yet again) did a fantastic job on our behalf with our most recent trip. He has handled several bookings for us and his expertise and recommendations have been such a travel blessing. Whenever we are planning a trip, our first step is to contact Rob - we will not travel without him! ;o) The perks and amenities that come with Rob's bookings are tremendously appreciated, and he just does an all around excellent job in taking care of everything. Our travel has been made so much easier thanks to him. We are very thankful for his knowledge, advice, hard work and impeccable service and highly recommend him to all. I can't imagine being in better hands for any travel related advice or services.
Recommended
Chicago
By: BFC
Reviewed on: 03 Jan 2016
We had a wonderful stay at Sofitel Chicago. Rob is always a great help in finding a great place to stay and getting me a reservation that fits my needs.
Recommended
Awesome!
By: Lisa
Reviewed on: 24 Jan 2016
Robert Merlin has planned many of our family vacations and always has an eye toward value, luxury, and a great experience for all. He goes over and above to accommodate the various needs of our family and always provides great advice about the destinations (not to mention awesome amenities!). Thank you, Rob, for your great service!
Recommended
Bachelorette Party!!
By: RFR
Reviewed on: 23 Jan 2016
Thank you so much for your help planning my sister's bachelorette party in Miami last weekend! You picked the perfect hotel for our group and we couldn't have been happier! We loved the pool, beach club, huge rooms, spa credit, and amazing breakfast that was included in the cost. Thank you for coordinating our rooms with the hotel and your patience with the ever changing roster and rooming list. All eleven if us from 4 states with varied travel schedules arrived and departed without a hitch! Everything was seamless and I actually got to relax and hang out!! I look forward to spring break and know it will be even more fabulous then this trip! Thanks Again!! Rebecca
Recommended
Amazing!
By: John H.
Reviewed on: 24 Jan 2016
A great time and everything was perfect, thanks to Rob! A wonderful room at Cosmo!
Recommended
Relaxing getaway weekend Scottsdale
By: Louise
Reviewed on: 07 Feb 2016
Great weekend away. Easy to book with Rob. His recommendations were right on. Hotel treated us well. No hassle no issues. Would easily go again. The perks are great with breakfast and comped spa.
Recommended
Exceptional experience and always dependable
By: Scott M.
Reviewed on: 10 Feb 2016
Rob sets the standard for creating a perfect experience every time. His knowledge of the properties he recommends is second to none.
Recommended
Great trip!
By: mbtravels
Reviewed on: 24 Feb 2016
Rob Merlin helped us set up a wonderful trip to Pelican Hill Resort in Orange County, CA. We had a wonderful time. We enjoyed the perks of booking through Rob. They even sent us a cheese plate upon check in just when we needed a nice snack. We will definitely work with Rob again in the future.
Recommended
outstanding location
By: nida
Reviewed on: 24 Feb 2016
Fabulous location, beautiful room and great amenities.
Recommended
Simply the best
By: Laka
Reviewed on: 30 Mar 2016
Rob recommended that we stay at the Ritz Carlton during our holiday in Berlin. It was the prefect choice. Very beautifully designed and I cant think of anywhere that would have been better. The service and amenities were impeccable. The location was prefect for sightseeing. We had an amazing time at the hotel. The breakfast fueled us for each morning and the hot tub and sauna were refreshing after a long day of walking. The Fragrances Bar had the best drinks and was such a neat concept. There was a small glitch in our billing as we checked out, but I informed Rob and he took care of it just like I knew he would. We left as very big fans of the Ritz Carlton brand always a fan of Rob. Thanks for all you do to make time away the best possible experience!
Recommended
Awesome!
By: mb37
Reviewed on: 31 Mar 2016
Rob Merlin helped us plan a week long spring break trip. We were planning last minute and things were hectic. Initially we gave Rob the wrong dates and he was very gracious about our mistake. Rob recommended two great hotels and a wonderful itinerary for our trip to Arizona. During the vacation, Rob was available to sort our any minor bumps in the road. This makes traveling so much easier! Plus, Rob had very good insight about traveling with kids and what kind of resorts and itineraries work for children. My kids had a great time and so did my husband and I. Thanks!
Recommended
Excellent service!
By: Laura
Reviewed on: 07 Apr 2016
Robert has helped us two years in a row plan our spring break vacation. Robert is very knowledgable about many areas and has knowledge about traveling with kids. He is super responsive and gets things done quickly. He is also able to get us some upgrades which tops off the trip!
Recommended
Exceptional service from knowledgeable agent
By: Lcastell
Reviewed on: 07 Apr 2016
My wife and I were celebrating our 10 year anniversary and not sure where to go for a quick weekend away without the kids. Robert suggested Nizuc and we couldn't be happier. Robert took care of everything! I've had company incentive trips to the One & Only Palmilla and Banyan Tree Mayakoba and honestly I thought Nizuc was very close to those, which made it a great value. The food and service were outstanding. It also seemed great for families and I would consider a family vacation there.
Recommended
Great trip! Thank you.
By: NLG
Reviewed on: 06 May 2016
Hi Robert, Thanks for your help planning our Disney trip! Everything worked out well. The hotel was fantastic and the kids loved the kids club. We ended up doing only Disney parks! It was too hot for Universal. Maybe next year. Best, Nicole
Recommended
Super quick responses and great plans
By: Annie
Reviewed on: 30 May 2016
Rob is always super quick to respond and make any plans we ask. We often make changes and adjustments and it's never an issue- Rob does it without hesitation!
Recommended
Terrific personal service
By: S. Zeve
Reviewed on: 30 May 2016
Robert Merlin has provided excellent personal service. He is prompt with his responses, resourceful, and efficient. On a more personal side, I have found Robert to be friendly and easy to talk to. He has exemplified the theory of excellent customer service.
Recommended
The best personalized service
By: Dana16
Reviewed on: 19 Jun 2016
Rob always works with us to make our trips unique and special for our family, we are not an easy bunch.
Recommended
Our Trip Was a Homerun
By: Picky But Appreciative
Reviewed on: 29 Jun 2016
We just returned from a wonderful 10 day trip planned by Rob Merlin. He always gives us wonderful advice on lodging and this trip was no exception. We stayed at the Waldorf-Astoria Park City in an incredible bi-level suite and the hotel really took care of us. The extras you get with Rob make a difference. We appreciate Rob's high standards and he understands what works best for our family. Thanks, Rob!
Recommended
Great and Easy service.
By: Drkbabyteeth
Reviewed on: 10 Jul 2016
No problems. Easy. Nice perks. Great service.
Recommended
Complex international travel made easy
By: Jon
Reviewed on: 11 Jul 2016
I've never used a travel agent before, but this 11-day trip across Scotland was more complex than any I'd done before without an organized tour. Rob was a wizard at arranging everything. The hotels he chose were fantastic - largely better than any I'd stayed in on that side of the Atlantic, especially for the value. The private guides were knowledgeable and chose interesting attractions well-tailored to my party's affinities. I'd definitely recommend Rob Merlin's services to anyone.
Recommended
So Fabulous!
By: Jody
Reviewed on: 15 Jul 2016
We asked Rob for recommendations for an Alaskan cruise, and he gave us several choices at different prices, but we went with his top pick. I will never do anything differently. Our hotel in Vancouver was beautiful, perfectly situation. The cruise was amazing. And we got perks at each place that made it an even better value. Thanks, Rob!
Recommended
Couldnt have been better
By: Traveling Girl
Reviewed on: 31 Jul 2016
Our hotel was just a few minutes from Mr. Rushmore which was the sole purpose of our visit. Very convenient to all the attractions. Another wonderful family vacation in the books. Rob is always attentive, consistent, and reliable which is why he is the best.
Recommended
Responsive Knowledgeable Service!
By: RufusJT
Reviewed on: 02 Aug 2016
Rob Merlin, our Virtuoso agent, was extremely responsive as I planned our 20th wedding anniversary trip to Blackberry Farm in the East Tennessee mountains. Rob asked questions I hadn't considered, listened to my thoughts, and provided relevant suggestions based on his previous experience. Blackberry Farm was every bit as nice as I thought it would be, and exceeded my pre-stay expectations. The service was impeccable, with unexpected touches that really made us feel welcome. The dining was fantastic, and each of our servers knew who we were and recognized our visit was to celebrate a special occasion. I wish we had more time to work our way through the roster of activities; we did choose well, and the highlight was a 5-hour MasterCraft adventure on Tellico Lake with Captain Mike and Captain Corey, where we learned to wakeboard surf in the midst of tremendous natural beauty. We also took advantage of Blackberry's Lexus program, and visited the nearby Great Smoky Mountains Nat'l Park.
Recommended
Wonderful experience
By: Mbtravels
Reviewed on: 21 Aug 2016
We have had wonderful experiences working with Rob Merlin to book travel. He recommends hotels that We wouldn't necessarily choose for ourselves but that are a perfect fit for us. And Rob quickly and smoothly handles any issues that arise. We would recommend Rob to friends and family and will definite work with him again.
Recommended
Rob is the best!
By: Jenny68
Reviewed on: 02 Sep 2016
Rob put us into a GREAT, centrally located Vegas hotel to celebrate our daughter's 21st birthday. Upon arrival, we were greeted with an envelope listing our free amenities, courtesy of the hotel and because of Smartflyer's association with the hotel. During our Vegas stay, we had extra guests that decided to join us and Rob expertly managed booking us another room last minute and at a favorable price. We can't say enough about Rob's superb customer service! Why would you book with anyone else!?!?
Recommended
Granddaughter tour
By: Geno
Reviewed on: 06 Sep 2016
Expertly planned & executed Italian trip. Will use Rob again
Recommended
Great trip to Dallas. Ritz is the best.
By: Bama girl
Reviewed on: 09 Sep 2016
Rob always does a great job for our large family!
Recommended
Amanyara- Outstanding property
By: Jeremy
Reviewed on: 12 Sep 2016
Amanyara is a beautiful and unique property. Service and food were great. Staff very personable. Helped that resort was not near capacity. We truly enjoyed the trip.
Recommended
Knowledgeable and Responsive
By: dk501
Reviewed on: 28 Sep 2016
He found us beautifully situated five star hotel in Chamonix France that was built in traditional style with traditional materials with all the amenities, but was close to the town center and hiking and biking opportunities. It was exactly what we wanted. He was very patient in helping us narrow down our options from other regions in France and very responsive in handling our airline reservations, which underwent several schedule changes.
Recommended
Fabulous Trip
By: Janie
Reviewed on: 03 Oct 2016
The trip that Rob helped us plan to Europe was wonderful. All of the hotels he recommended that we stayed at were beautiful. We had wonderful service, the people couldn't have been nicer or more helpful and the food was great. Many of the hotels were in great locations so we were able to walk to a number of places. Rob did a great job. i have recommended him to a friend of mine that wants to plan a trip.
Recommended
Great Hotel
By: Kevin
Reviewed on: 06 Oct 2016
Rob booked us into a great hotel with old world charm. The view was amazing as was the service.
Recommended
This Guy is Exceptional!
By: Dave
Reviewed on: 14 Oct 2016
Rob is extraordinary - knowledgeable, responsive (scary how quickly he responds sometimes - surely to his lovely wife's dismay), and very creative in getting the right hotel at the right deal! He has tremendous insight, knows the properties he recommends and often has a "contact" at the hotel that allows him to secure the kind of service/amenities that Virtuoso customers have come to expect! He really is a star!
Recommended
Patient and Helpful
By: S
Reviewed on: 09 Oct 2016
Rob recently helped organize a family getaway! He was able to get reservations for us at a hotel that was tough to get into and accommodate our ever changing plans. He was even willing to try to help get us golf time at a resort we could not get into. Thanks for the help!
Recommended
Great service
By: Dak
Reviewed on: 23 Oct 2016
They created a booking in a town that was packed for a good price and great location
Recommended
Perfect!
By: KristenC
Reviewed on: 27 Oct 2016
We had a great time in Hawaii! Rob made the reservations for both hotels. Everything was as promised and perfect! Job well done! Thank you!
Recommended
Great help for a great trip!
By: SJ
Reviewed on: 19 Nov 2016
Overall a great trip - Rob was super helpful, the hotels were fabulous and the virtuoso perks much appreciated by all of us! The kids loved Universal, Epcot and Animal Kingdom, and we were able to make some great family memories. Thanks for all of your help! We will definitely work with you again on trips in the future!
Recommended
Never disappointed
By: STL DAC
Reviewed on: 19 Nov 2016
Good suggestions, good locations, takes the stress and worry out of the vacation planning with quick responses. Thanks to Rob, another great trip to Vegas.
Recommended
Expert friendly service!
By: Savvy16
Reviewed on: 27 Dec 2016
We had a wonderful trip to New York with our family of 5. Robert was amazing, and helped to make everything so easy. We loved his recommendations and expert knowledge! Highly recommend!
Recommended
Individualized Travel Expert!
By: Kim25
Reviewed on: 02 Jan 2017
Rob has planned several vacations for my husband and I, as well as family trips. Rob gives fabulous suggestions based on what he knows we enjoy and the locations and travel plans have always been exactly what we are looking for. The Ritz at Dove Mountain is a beautiful resort surrounded by mountains which offers activities such as hiking, tennis, golf and many more. The restaurants are great and the ambiance spectacular. We had a wonderful and relaxing vacation that allowed us quiet time with our teenagers to connect in the outdoors which is exactly what we wanted. Thanks Rob! We give Rob our absolute highest recommendation!
Recommended
expert responsive knowledgeable
By: tcic
Reviewed on: 05 Jan 2017
Robert Merlin was terrific, knowledgeable and responsive. His guidance and expertise helped us choose a family vacation at a resort that was spectacular and perfectly fit the needs of each family member. We look forward to working with Robert again and highly recommend you do the same.
Recommended
Great Trip!
By: Melissa
Reviewed on: 23 Jan 2017
Rob was a pleasure to work with and help me plan a wonderful weekend.
Recommended
Durham
By: Shauna
Reviewed on: 11 Feb 2017
Great! Perfect hotel for us!
Recommended
working with rob
By: doogieman
Reviewed on: 05 Mar 2017
working with Rob was good, he gets the job done quickly
Recommended
Nevis
By: Nevis
Reviewed on: 03 Apr 2017
Rob was great! I use him for all of my trips!
Recommended
Vegas Trip
By: KHB
Reviewed on: 12 Aug 2017
Robert was very warm, pleasant and helpful. He found a creative lodging solution for my large group of girls, and we could not have been happier.
Recommended
Trip to Paris
By: Jeremy
Reviewed on: 17 Aug 2017
Very easy to work with Rob. He had great recommendations to help select hotel and activities during our trip. After flight cancellation, Rob communicated with hotel and was able to switch nights of reservation.
Recommended
The best
By: Phil
Reviewed on: 16 Oct 2017
Rob is the the best professional I have ever met. He is immediately responsive to you and your needs and more importantly, get things done. He got us a room at a wonderful hotel in Santa Monica for hundreds less than we could have. Using him is a sheer pleasure..
Recommended
Personal & Professional
By: Kasha
Reviewed on: 30 Oct 2017
Giving 100% of himself; making each client feel as if he/she is his only client, Robert Merlin is a knowledgeable agent.. He is personal and professional, using his experience and expertise to transform a travelers dreams and desires into the perfect vacation or business trip. Best of all, once all of the details have been planned, while away, he is readily available to make sure your needs are met;; expectations exceeded.
Recommended
Portugal
By: Stuart
Reviewed on: 25 Oct 2017
Great two weeks. Good work Rob!
Recommended
Rob's Review
By: Bryan
Reviewed on: 20 Nov 2017
Working with Rob is always a pleasure. He provides great recommendations and always a great deal.
Recommended
Four Seasons
By: BC
Reviewed on: 19 Nov 2017
Rob was very creative and accommodating. This was a team event and he coordinated with the Four Season staff to provide beautiful accommodations and room views and a delicious and graciously served cocktail hour and dinner.
Recommended
The best!
By: Ali
Reviewed on: 22 Nov 2017
Robert is always spot on with his pics. Was a great trip!
Recommended
Rob Merlin
By: susie
Reviewed on: 29 Nov 2017
Rob has consistently booked us in fabulous hotels in the US and Europe.
Recommended
Rob Merlin
By: Kevin
Reviewed on: 07 Dec 2017
Rob was great. Very responsive and planned a great trip.
Recommended
Best travel agent ever
By: Ray
Reviewed on: 02 Dec 2017
Rob has been working with our family for over five years, helping us with all of our vacations. Because of Rob and Smart Flyer, we feel like VIPs wherever we go. He's patient, resourceful, intelligent, detail oriented, and quick to address our every need. I'm so glad to have him in our corner!
Recommended
Great suggestions, as always!
By: Ali
Reviewed on: 08 Jan 2018
Awesome, as always!! First class service and hotel choice.
Recommended
Booked Rental Car
By: Luv2Ski
Reviewed on: 03 Jan 2018
Rob was great to work with. He was efficient and accurate in booking our car rental. We were very happy with the agency he chose to book our car rental with - Enterprise. They upgraded our vehicle free of charge and were extremely customer focused.
Recommended
Fantastic!!!!!!
By: Amy K.
Reviewed on: 05 Jan 2018
Robert is wonderful! He is by far the best travel agent i have ever worked with. He's responsive, knowledgeable, caring WITH GREAT FOLLOW UP! He's the best!
Recommended
Review of Rob Merlin
By: Jay
Reviewed on: 20 Jan 2018
I had a wonderful experience working with Rob. He was always reachable, enthusiastic, knowledgeable about our destinations, and, despite many calls and questions, never once expressed any type of exasperation. Further the rooms and benefits we received were great. Highly recommend Rob!
Recommended
Super-experienced and personalized, top-notch service.
By: RobertJ
Reviewed on: 15 Jan 2018
I highly recommend Robert Merlin. I have never encountered a more responsive and responsible travel advisor. Robert is very well-connected in the travel and hospitality industry and he uses that to benefit his clients. He regularly is able to arrange complimentary room upgrades, special amenities, and other extra services such as guaranteed early hotel check-ins (which is especially crucial when flying overseas and landing at 5:00 am). Robert also is very quick answer emails and follow up promptly, seemingly at all hours. He is a great resource.
Recommended
Excellent hotel advice
By: mbmaher
Reviewed on: 16 Jan 2018
Working with Robert Merlin to select the perfect hotel for our family was a wonderful experience. He helped us find a 2 bed, 2 bath hotel suite with a washer/dryer so that we could feel at home in London. I would definitely recommend Rob's expertise to anyone looking to book travel.
Recommended
Paris and London Hotels perfect for our large family!
By: Laura
Reviewed on: 17 Jan 2018
Rob did an amazing job meeting our family's needs and within our budget. Our hotels in both Paris and London were spacious with a great layout for our family. Included breakfasts and access to the Club Level were key to keeping our four growing boys well-fed. Both hotels were in great, walkable locations. We look forward to working with Rob in the future and have already booked two more trips with him!
Recommended
India 2017-18
By: marigolds
Reviewed on: 19 Jan 2018
Rob is an impeccable professional - always going above and beyond. I know when I speak with him, he understands exactly what I am looking for and then knows how to make it happen. I know Rob only suggests things that he would be satisfied with for his own family. I know he calls/emails his contacts a day or two before our arrival to make sure everything is perfect. My family now calls our world travels "Rob Trips", which really means awesome.
Recommended
Awesome rates...amazing amentities
By: Paul
Reviewed on: 15 Jan 2018
Rob does a great job of obtaining upgrades and amenities at the finest hotels. His recommendations are always credible and he has a vast understanding of the high end hotel and travel industry.
Recommended
Barbados
By: Bill
Reviewed on: 07 Feb 2018
Excellent as always.
Recommended
Germany
By: Germany
Reviewed on: 03 Feb 2018
EXCELLENT travel agent Superior selection of Hotels Exceptional Service
Recommended
Nicaragua vacation
By: Mark
Reviewed on: 23 Feb 2018
Robert planned an amazing trip for us! He was attentive and responsive to all our questions and concerns. He made sure that all the details were addressed. He is very knowledgeable and listened to what we wanted in a vacation. I would highly recommend him to all my friends!
Recommended
trip to Colorado
By: Jeremy
Reviewed on: 26 Feb 2018
great working with Rob...
Recommended
Rob Merlin
By: Sara C
Reviewed on: 10 Mar 2018
Rob was great! He helped us get the NY experience we were looking for!
Working with Robert Merlin, you will have access to:
- An experienced travel guide whom you can rely on before, during, and after the trip
- Exclusive luxury resorts and properties
- Once in a lifetime experiences
Explore with the Best
Virtuoso Advisors are constantly pushing the boundaries in unique travel experiences.
Alliance programs are unique tailored experiences exclusive to travelers working with Virtuoso Travel Advisors.
learn more