Travel Specialties
Interests
Adventure
Beach & Sun
Honeymoons
Destination Weddings
Escorted Tours
Destinations
United Kingdom
Aruba
Dominican Republic
France
Jamaica
Selling Travel Since
2000
My Background
I've been in the travel industry since 1997 and have worked as a travel advisor since 2001. Although my clients travel all over the world, I must say there are two areas I especially love.
One is destination weddings in the sunny south. It's just great to collaborate with a couple and their families to make sure that every detail is worked out in advance. And that their guests have just as much fun as they do! I've helped plan weddings in Mexico, the Dominican Republic and Jamaica (a personal favourite!), for groups ranging from 10 right up to 98 people.
My other passion is crafting trips to Europe. I work with you to plan an itinerary which incorporates every highlight you've been dreaming of…while ensuring that you've got some "down time" to soak it all in and make memories to last a lifetime.
I look forward to hearing from you…Let's connect!
Places I Have Traveled
Reviews and Recommendations for Andrea Lesiak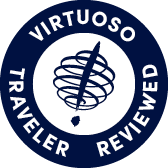 Virtuoso Verified Traveler
All reviews are from confirmed guests sharing exclusive insights
Sort reviews by
Recommended
Highly recommended
By: Cruiser
Reviewed on: 24 Aug 2013
Fabulous experience, great customer service, she definitely knows travel!! Thanks for all your help, our disney cruise was AMAZING!!!
Recommended
Awesome Trip!
By: Lori95
Reviewed on: 03 Sep 2013
Andrea, arranged our family vacation to London, Belgium, The Netherlands and France! It was Great. We had all of our travel needs pre-booked and prepaid so all we needed was money for food and souvenirs! Andrea had everything laid out and in order, had info I needed highlighted so everything went super smooth. From hotels, to train tickets and hop-on-hop off buses - all was ready. If your planning a trip Andrea's your Girl!
Recommended
Highly recommended
By: Not provided
Reviewed on: 21 Nov 2013
Andrea was very helpful and professional. She knew her material and was able to guide me in a way that would be most beneficial to the enjoyment of my trip. She is very personable and a pleasure to speak with. What I really liked is that she did not stop at simply what I asked for. She recommended possibilities that had not occurred to me, as an example: various excursions. She followed up as well. I would not hesitate to call her again for a future trip.
Not Recommended
Very Poor Experience
By: Heat
Reviewed on: 30 Nov 2013
A very poor customer service experience. We approached Andrea 1 year in advance and encountered numerous issues with our bookings, including incorrect information, cancellations, improper refunds, etc. Andrea was extremely unorganized. She would never follow thru as promised and we repeatedly had to follow up by phone and email with resolution taking up to 3 months in some cases. As a result of this experience, we would never use Vision 2000 Travel again.
Recommended
Highly Recommend
By: Lois
Reviewed on: 03 Dec 2013
I always find her very helpful and quick to respond.
Recommended
Would recomment
By: gary
Reviewed on: 15 Dec 2013
very helpful and have used the travel services 3 times
Not Recommended
Not Helpful
By: Jean
Reviewed on: 22 Nov 2013
There was a complimentary show that was part of our trip to Vegas which needed to be booked close to the time we booked the trip. This was never mentioned to us. Since we didn't pick up the tickets until close to our departure date we missed out. When I contacted Andrea about this oversight there was no acknowledgement or attempt to rectify the matter. Andrea is also a friend of a friend which created some tension.
Recommended
Highly recommended
By: Jobine
Reviewed on: 25 Nov 2013
We had a wonderful no hassle trip thanks to Andrea. She made all our travel arrangements and reservations which made our holiday so enjoyable. You're the best Andrea, Thanks!
Recommended
Highly Recommended
By: Connie 50
Reviewed on: 17 Jan 2014
Very good service from Andrea a VIsion 200, would most definitely book through her again. very friendly and helpful with all our needs.
Recommended
Highly Recommended
By: TAdema
Reviewed on: 27 Jan 2014
Andrea was very helpful and answered all of our questions for our trip to Jamaica, this was our first ever International trip with our children. Huge Thanks to Andrea. Jamaica was great, our airline was great will def send anyone Andrea's way when booking. Thanks
Recommended
Good job.
By: JD72
Reviewed on: 27 Jan 2014
Great experience! Would recommend her to to others.
Recommended
Highly Recommended
By: J & M
Reviewed on: 28 Jan 2014
Very courteous and professional. She answered all our questions and responded very promptly to all our requests. We were definitely very impressed with Andrea and see that she is a great asset to her company. We would certainly recommend her to anyone travelling and we will likely work with her again for future trips. We are looking forward to our upcoming trip in November that she has arranged for us!!!
Recommended
Outstanding
By: CABKing
Reviewed on: 13 Feb 2014
Andrea was absolutely fantastic in making sure all of our needs were taken care of.  Thanks to Andrea's attention to details this family that consists of on individual with special needs and another with extreme life threatening allergies to many common foods this family was finally able to have a restful vacation with no reactions.  I would and have recommended Andrea to everyone. Andrea keep up the great work.  
Recommended
highly recommended
By: Pete
Reviewed on: 13 Feb 2014
Excellent service....24 hrs room service. .free scuba divingfree sailing! !!What more could you ask for?Great people and great weather!Awesome time!!
Recommended
By: Feather G
Reviewed on: 23 Feb 2014
Recommended
Definately recommend
By: Sisters
Reviewed on: 05 Mar 2014
My sister and I went to Vision because they are local to me.  We picked the trip we wanted to take mostly based on cost and Andrea did the booking right away.  She forwarded all the paperwork by e-mail and made everything very easy for us.  I will definately use Vision/Andrea again.
Recommended
The Best
By: SteveG
Reviewed on: 21 Mar 2014
From the moment I spoke with her, she was Soooooo helpful and informative, with great idea's that gave me second thoughts to my original plans, but ended but making my trip so much more rewarding and better!!!!  She always found the time to answer my questions ( Im sure I had many stupid ones ) but she never got annoyed with my persistant calling. She was a true pleasure to deal with, and I will be booking all of my vacations with this fine lady from now on.  In short she's the Best!
Recommended
By: Dobbie_3@sympatico.ca
Reviewed on: 22 Mar 2014
Riu palace in Costa Rica was excellent.
Recommended
Highly Recommend! Easy to plan and no issues on vacation!
By: Braker
Reviewed on: 12 Apr 2014
thanks for your help Andrea!!! Not only was the trip easy to plan - you were able to bring the cost down for us so that we could have some extra funds to actually experience our destination.As to the actual experience - it was one that i will never forget! Fun times with family; worth more in memories than I will ever be able to express in less than 1000 characters.Thanks again! We had the time of our lives!Safe travels!
Not Recommended
By: Jackie27
Reviewed on: 09 May 2014
One major shortcoming of this trip was that some of us who traveled from Nice to Paris on May 1st 2014 via Air France were forced to pay 30 Euros per check-in baggage.  It turned out that the extended air ticket purchase by Vision 2000 on our behalf covered one check-in bag per person for the international sections only.  Vision 2000 neither explained to us of such hiden charge before departure, nor responding to our inquiries after we return to Canada.
Recommended
Outstanding customer service
By: David58
Reviewed on: 23 Mar 2015
Andrea has helped me and my wife to organize and streamline 2 vacations so far and has taken the time to ensure we got exactly what we were after. She helped while we were on our vacations as well, by answering our questions and contacting tour operators as needed. I would not hesitate to recommend Andrea to help you plan your vacation and I am sure that we will avail ourselves of her expertise again. Thank you Andrea, David and Susan
Recommended
Cuba - Iberostar Ensenachos
By: KDev
Reviewed on: 21 Mar 2015
Andrea did a great job of finding a vacation spot that matched the criteria that I gave her! She always responded in a timely manner to any questions or changes.
Recommended
great job
By: vpr
Reviewed on: 16 Jul 2015
all arrangements were great, exactly how I planned and I expected except that budget car rental ay MCO airport charged me for taxes. I was informed that travel agents do not charge for tax. however I paid for my trip and taxes.
Recommended
Fantastic Customer Service
By: Michelle
Reviewed on: 10 Sep 2015
I booked a vacation through Andrea and the customer service was outstanding. I'm very happy with the assistance she provided and highly recommend using Andrea to book any of your vacations!
Recommended
Patient Expert Friendly Service!
By: Cam05
Reviewed on: 04 Sep 2015
Our trip from the planning stages with Andrea to our actual vacation destination was exceptional! Her patience with cost effectively coordinating a family of 6 was outstanding! All of us fell in love with the Iberostar Paraiso Beach, Mayan Riviera, which was recommended by Andrea. Our seats round trip on Air Canada Vacations, were pre-booked, allowing us to be together as a family for our 4 hour flight. This was our first time to Mexico, and I speak for everyone when I say that we would not only love to return, but would also recommend friends and family to Andrea for her delightful and helpful service. Thanks so much for booking a beautiful holiday for us Andrea!
Recommended
Trip review.
By: Rosie
Reviewed on: 16 Jan 2016
Returns calls promptly and handles all matters professionally.
Recommended
Clitch in ability to check in online
By: MS moving
Reviewed on: 06 Feb 2016
Hi Andrea the trip went very well and we certainly had a great time. There was one little clitch that you might like to know about for future reservations. When I tried to check in online in St. John's there was no problem. However, in Bermuda I could not check in until I got to the airport. At the airport the representative there could not process me either. After some button pushing he said that the computer was asking for my address in the states. I was on my way to Toronto, was overnighting there, and was leaving the next day for Florida but on a different airline. However, I did give him my address in the US and then he was able to process me. I was not asked for the address when trying to check in online myself.. in Toronto I could not checking on line either. I am telling you all the details because it appeared to me that although I had two different reference numbers and travelling on different airlines, the tickets were both somehow connected, preventing me from checking in.
Recommended
Smooth trip both ways
By: CarolBermuda
Reviewed on: 06 Feb 2016
Travel arrangements very simplistic, good communications with Andrea, no hassle, no problems
Recommended
Beautiful resort, excellent service
By: GFMK
Reviewed on: 08 May 2016
Our stay at NOW Amber was the best all inclusive experience we have had to date. On arrival, we were upgraded to a premium suite with a hot tub on our balcony and preferred club status. This meant the service staff provided exceptional service with a private top shelf bar in our hotel building and a private entrance with a 24 hour buffet in the lobby. The beach side bar service was amazing. We rarely had to wait for a drink and the staff seemed to know exactly what we wanted before we even asked. The grounds keeping was impressive, with landscapers working to make the resort as beautiful as possible. There was constant maintenance and no area of the resort seemed run down. Every space was immaculate and well maintained. The food and restaurant experiences were phenomenal. We really could not have had a better time. 11 out of 10 experience for our time there. We will definitely go back!
Recommended
Travel plans
By: TUT
Reviewed on: 23 Jun 2016
It was fantastic!!!! Thanks so much for taking care of us, in such short notice. You are the best Andrea. Thanks so much, Scotty
Recommended
A true professional
By: Sally
Reviewed on: 26 Jul 2016
My trip was well organized and was what I expected. Many thanks.
Recommended
The best Travel Advisor there is!!
By: Jenna
Reviewed on: 05 Oct 2016
My husband Thomas and I booked our honeymoon with Andrea and it was absolutely perfect! Andrea went above and beyond from the very start. We had a few places in mind and things that we wanted to do on our trip so Andrea took our ideas and suggested a few places, which included Jewel Paradise Cove in Jamaica. We booked the resort and we can honestly say it was the best trip of our lives so far. It was everything we wanted and more! Without me having any idea at all, my husband and Andrea had worked together before we had left and planned some amazing surprises for me at the resort. Andrea worked with the concierge so that everything was set up perfectly for when we got there. I still can't believe what they did and I will remember this trip forever. Andrea actually listens to what you want and will give you the dream trip you are looking for. She is such a genuine person and truly wants to see her clients happy. We will be continuing to book with her!
Recommended
Two wonderful experiences Grand Cannon was amazing. The show love was just the best
By: Bb
Reviewed on: 13 Oct 2016
It was a wonderful holiday. Found everything very expensive. The Planet Hollywood hotel was very nice. The only bad thing was the hotel room. Very dated and the carpet in our room was filthy dirty. Walking from the bathroom to the bed your feet were black. Would go again just wouldn't stay in that hotel.
Recommended
Bermuda
By: LTLQT
Reviewed on: 04 Feb 2017
Only comment is that the departure time on the email from Andrea was not the same as Air Canada time.
Recommended
Bridge trip
By: Bridgepal
Reviewed on: 03 Feb 2017
Easy, seamless. Received everything in a timely and accurate way.
Recommended
Cruise
By: Number6
Reviewed on: 17 Feb 2017
She's helpful and listens to what we want. Gets the job done in a timely manner. I would use her again because she's very pleasant and friendly. We've used Andrea several times and never been disappointed. My only suggestion is that she check before booking a hotel for clients. The one she booked for us in Feb. was disgusting. It was non-refundable which I found odd as it was booked at east a month before our trip. I went on-line to check it out and the reviews were very mixed. Also it was very expensive perhaps because of it's proximity to the airport and port in Fort Lauderdale. Better a less expensive motel and a longer taxi ride would have been better.
Recommended
A REALLY GOOD PERSON
By: HOCKEY REF
Reviewed on: 06 Mar 2017
SHE IS GREAT TO DEAL WITH, ONLY PROBLEM IS 2 OF MY 4 FLIGHT NUMBERS CHANGED AND GOT NO NOTICE
Recommended
Good experience
By: Me
Reviewed on: 19 Mar 2017
It was good. Very experienced travel agent. Try's to make you happy with your travel plans
Recommended
Working with a travel advisor
By: Gran
Reviewed on: 16 May 2017
Pleasant and professional...
Recommended
Mexican Wedding!
By: Kelly-Leigh
Reviewed on: 05 Aug 2017
Andrea was great to work with. She is very personable and straight to the point, which I like. She was diligent at getting all our questions answered that we had about the resort and wedding details.
Recommended
Travel Advisor
By: CC
Reviewed on: 26 Jun 2017
Andrea was a pleasure to work with. She was available to answer all of our questions and was very informative. We thoroughly enjoyed the G Adventures trip that we booked through Andrea. Our trip was seamless.
Recommended
European Trip Perfection
By: Moses
Reviewed on: 10 Aug 2017
Andrea is awesome!
Recommended
Amazing experience!
By: Canada123
Reviewed on: 07 Nov 2017
Andrea was a phenomenal travel advisor! Our trip went off without a hitch and I will absolutely contact her when I decide to travel next. She's fantastic!
Recommended
TAP...ticket ( no luggage allowed with it..).$70.00 surcharge for a sing suitcase .tickect n che
By: Tony
Reviewed on: 21 Nov 2017
Was just nice and up to the best standards... However a misunderstanding occurred or it was a gross overcharge...$140.00 Total for the ways luggage carrying....
Recommended
Xmas DR
By: Kay
Reviewed on: 15 Jan 2018
Working with Andrea is always a pleasure...wouldn't think of using someone else to help plan our vacations. She is the BEST!
Recommended
Great holiday!
By: Jo
Reviewed on: 17 Feb 2018
I found working with Andrea Lesiak to be very pleasant and helpful. Andrea provided good, timely service. Everything went smoothly.
Recommended
Flight Booking
By: Kylie
Reviewed on: 24 Mar 2018
Andrea is awesome! Great advice, efficient customer service, knows the product!
Recommended
A real pleasure to work with Andrea
By: Journeywithme
Reviewed on: 23 Mar 2018
I am so happy with Andrea. She is friendly, efficient and very knowledgable. I wanted to book my trip with no hastles and Andrea did that. Thank you so much
Recommended
Yes
By: Jay
Reviewed on: 10 Apr 2018
She got me a ticket fast and everything turned out great
Recommended
Good job
By: Jasin
Reviewed on: 26 Apr 2018
I really didn't have much interaction with Andrea. The couple that organized the trip with her did most of it. She was professional and quick to respond to any inquiries I had. Would go through her again.
Recommended
West Coast
By: N.S/L
Reviewed on: 12 Aug 2018
Very professional and wonderful personality, we will use again.
Recommended
Italy womens tour
By: Maggie
Reviewed on: 26 Oct 2018
Very easy to talk to and ask questions she would answer them !!! Informative and if unsure of answer would find it outeat
Recommended
Agent
By: L morgan
Reviewed on: 22 Nov 2018
Just fabulous.!!!!!!!!
Recommended
THE BEST!
By: Kay
Reviewed on: 21 Jan 2019
Andrea is easy to deal with and understands exactly what we are looking for...We have been dealing with her for quite a few years and have recommended her to friends and family. She always goes the extra mile to ensure we are happy....
Recommended
Excellent Customer Service
By: John Slade
Reviewed on: 21 Nov 2018
Andrea was very informed on the Sandals brand and recommended Grande St. Lucian in St. Lucia for our honeymoon. This resort turned out to be everything that my wife and I were expecting from the beautiful St. Lucia. Andrea's professionalism was on display throughout the entire process; my wife and I never had to worry about any of the small details. We thoroughly enjoyed her sense of humour and upbeat attitude, which made the experience an enjoyable one.
Recommended
Awesome
By: Jim
Reviewed on: 09 Dec 2018
Andrea was excellent and helpful. The trip was amazing!!! Will be going back to Andrea for our future trips.
Recommended
Royal Cancun
By: Mexican_Jeff
Reviewed on: 22 Dec 2018
Very efficient. Large group. Excellent resort.
Not Recommended
Mexico
By: Mk
Reviewed on: 17 Jan 2019
She is a very nice person. The problem is this is the first time we used a travel agent for our trip which we book 2-3 times per year. This is also the first time we didn't get what we wanted. We go all out when we travel as we want the best the resorts have to offer. The flight details were wrong to start with and the Transat luxury experience was not given to us even though it was part of our package. Our pool was not heated therefore we couldn't use it while the excellence club (upgraded package) enjoyed heated pools and exclusive restaurants.
Recommended
Plane Reservation
By: Susie
Reviewed on: 08 Feb 2019
My connection to Vision Travel was simply to book Flight Tickets. Unable to comment further.
Recommended
The awe of Andrea
By: Plum-tastic
Reviewed on: 01 Mar 2019
Andrea wasn't only awesome at what she did for me, being that she booked me 6 direct flights across Scandinavia and Europe for an incredible price... but... I truly believe that woman is made out of pure rock n roll, gold records want to be her. Thanks Andrea! You rock!!
Not Recommended
Cruise
By: Me
Reviewed on: 08 Mar 2019
Didn't have proper travel docs when traveling from travel agent. Lack of info while planning trip and felt like an afterthought while dealing with this travel agent.
Working with Andrea Lesiak, you will have access to:
- An experienced travel guide whom you can rely on before, during, and after the trip
- Exclusive luxury resorts and properties
- Once in a lifetime experiences
Explore with the Best
Virtuoso Advisors are constantly pushing the boundaries in unique travel experiences.
Alliance programs are unique tailored experiences exclusive to travelers working with Virtuoso Travel Advisors.
learn more
United Kingdom
Aruba
Dominican Republic
France
Jamaica
Mauritius
Spain