Travel Specialties
Interests
Adventure
Food & Wine
Safari
Ocean Cruising
River Cruising
Destinations
Ireland
New Zealand
United Kingdom
China
French Polynesia
Selling Travel Since
1985
My Background
When it comes to planning travel, collaboration and sharing ideas and dreams are what make the trip come together. I've specialized in individual, family, small group and incentive travel with custom itineraries as well as full and partial world cruises.
For over 30 years, Sixth Star Travel, in St. Louis and Ft. Lauderdale, has approached each trip as a unique travel opportunity for our clients. Appointments in your home, office or a convenient location if you live in our areas or via phone and email.
Outstanding travel company partners in global locations, research and great relationships with all of the suppliers for your trip as well as my continuing education and training are all benefits for your trips, whichever corner of the globe or space they may take you.
CTC-Certified Travel Consultant
MCC-Master Cruise Consultant
DS-Destination Specialist
ASA-Accredited Space Agent for Virgin Galactic
Give me a call or send an email. Let's discuss your next experience!!!
Places I Have Traveled
Reviews and Recommendations for Monika Dysart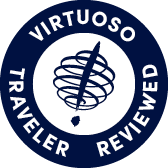 Virtuoso Verified Traveler
All reviews are from confirmed guests sharing exclusive insights
Sort reviews by
Recommended
highly recommend
By: drjean57
Reviewed on: 03 Oct 2013
Everything was well planned and we had no problems on the trip. The hotel rooms was very nice for the price and we were in walking distance to the old town and attractions. I would definitely get a english GPS system in the car, it would make it much simplier to navigate in the cities. Monica has always done an excellent job on organizing our trips. Thank you.
Recommended
highly recommended
By: Not provided
Reviewed on: 08 Nov 2013
We have used Monica many times in the past and as has been our past experience she did an excellent job.
Recommended
Highly Recommended
By: Dcase
Reviewed on: 08 Oct 2013
The location of these condos was perfect for our visit to Silver Dollar City. The nice view of Table Rock Lake was an added bonus.
Recommended
Highly Recommended
By: Kelly
Reviewed on: 10 Oct 2013
Monika made our recent trip planning seem effortless. She was there with suggestions, documentation and solutions. Our trip went exactly as planned, with no unexpected surprises--except a lovely bottle of wine in our Stateroom!
Recommended
Highly Recommended
By: Pat
Reviewed on: 12 Oct 2013
If you want to see fall colors and learn some history facts, then this is definitely the best trip ever. The driver and tour director couldn't have been nicer. The hotels were just great. The little towns that we stopped at had wonderful shops and beautiful old homes. We visited Acadia National Park and that was an awesome experience. My only complaint was that there was too much food. Thanks Monika.
Recommended
Highly Recommended
By: Marianne
Reviewed on: 11 Oct 2013
Our travel experience was outstanding. Attention to every detail of the trip was attended to by Sixth Star Travel. It was the trip of a lifetime thanks to the suggestions made by our travel agent. The tours we booked fit our interests and schedules. There was not one aspect of our trip that we would have done differently.
Recommended
Highly recommended
By: Nellie
Reviewed on: 05 Dec 2013
I have been on many trips with Monika. She is fabulous! She puts so much time and effort into finding trips for especially single travelers.
Recommended
Highly recommend
By: Linda
Reviewed on: 25 Nov 2013
Monika has always been very professional and helpful in all travel arrangements. She took an extra step to make sure I was on the same flights and in close proximity seating with my friends who had booked with frequent flier miles.
Recommended
Would not hesitate to recommend this trip
By: Mary
Reviewed on: 23 Dec 2013
This was a wonderful trip. AMA Waterways is a first class boat cruise. The cruise director stayed with us for the whole 9 days. The airlines (Delta) messed up but that was nobodys fault.
Recommended
Great Virtuoso Travel Agent
By: GailSTL
Reviewed on: 26 Dec 2013
Monika has been my friend and travel agent for almost twenty years and I have joined her on many trips since 2002. Monika excels at knowing what her clients will like and making her recommendations accordingly. I have loved every trip she has planned for me over the years. The most recent trip was a cruise of the Christmas markets on AMAWaterways and I thoroughly enjoyed every minute of it. Looking forward to a new adventure in 2014!
Recommended
Highly recommend!
By: Kay
Reviewed on: 26 Dec 2013
Monika took care of a group of 12 for our AMA Waterways trip,which included some prereservations at a couple hotels in Zurich and Lucerne~fantastic!Several of us were delayed,getting to Europe-boo,Delta! Monika hung in there with the last 3 of us to get on a flt, staying with the final other 2 travelers~me being one of them~and worked with 2 Delta ticketing agents for over an hour and a half! She's the best-I plan to call on her for a personal trip with my handicapped sister. Excellent!
Recommended
5 star travel
By: scott
Reviewed on: 04 Feb 2017
Ecellent. A consumate professional
Recommended
Highly recommended
By: Joy
Reviewed on: 30 Dec 2013
Monika was an outstanding tour coordinator! There were some major travel difficulties with most of our group (not including me)leaving the U.S. and from what I understand, Monika did extremely well in managing all the problems. During the time on land prior to the riverboat cruise, and during the riverboat cruise, Monika looked after us making sure we were all o.k. but not too much so that we felt "supervised".
Recommended
Great Trip - Very Smooth
By: JO
Reviewed on: 05 Jan 2014
This was our first trip to Asia and we had no idea what to do or see. Monika put together a fantastic itinerary and took care of every detail. There were absolutely no glitches and most everything we did was interesting and fun. I'll definitely use Monika for my next trip.
Recommended
5 Star
By: Not provided
Reviewed on: 04 Feb 2014
She's made two trips a wonderful success.  I did not worry about anything at all.  Everything was taken care of, all details accounted for, and otherwise made what is supposed to be a relaxing vacation actually truly relaxing.
Recommended
Highly Recommend
By: Brushwood02
Reviewed on: 04 Feb 2014
Monika was so great from the beginning stages all the way till we got home from our trip. I would use her for every trip I go on and I will strongly recommend to anyone planning on traveling. There is no one I would rather have than Monika when it comes to traveling. Thank you Monika for all your hard work and can't wait to see you again. 
Recommended
Excellent planning
By: Dave
Reviewed on: 07 Feb 2014
Recommended
Moika Dysart
By: loose change
Reviewed on: 05 Mar 2014
We were very please with all the arrangements Monika made for us.  We have used her for years and can always count on her to do a good job.
Recommended
Great job, Great Trip
By: Bob
Reviewed on: 24 Mar 2014
Thanks for taking care of the flight and the hotel.  Everything worked out perfect.
Recommended
Highly recommended
By: Clare
Reviewed on: 12 Apr 2014
Monika has planned several trips for us-Italy, chile, Thailand. She did an amazing job on all of them!! Everything was perfect. We have referred her to several of our friends.  They were extremely pleased as well. We will continue yo use Momika for all of out travel needs!!
Recommended
Consistently the Best
By: Colleen
Reviewed on: 13 Apr 2014
On short notice we got the best options for our travel at great prices!   Thank you!
Recommended
By: Not provided
Reviewed on: 17 May 2014
I feel Monika planned a trip for myself and my companion that met all of our expectations and more.  We had all the information we needed when we left on our adventure and were pleased that Monika had found us outstanding venues at prices that were within our budget, or even less!!I would highly recommend Monika's services.Lylene
Recommended
Beyond Expetations
By: nicnamestace
Reviewed on: 13 Jun 2014
We recently went to Italy as a celebration of two birthdays. Monika and Sharon took care of all the details and made some very helpful suggestions.  Our trip was beyond our expectations and the services they provided made it all possible.  Sure, we could have made hotel and air reservations,  We could have also book some of the attraction tickets in advance over the internet, but the details we would have overlooked would have changed the experience.  The drivers they booked that took us from one city to another with stops at small villages and a winery with an amazing view and home cooked lunch, as well as the stop at the cheese making facility were priceless.  Thank you for a wonderful vacation!!!
Recommended
By: Not provided
Reviewed on: 30 Jun 2014
the planning was meticulous but unfortunately we had to cancel the trip due to health reason.
Recommended
Grand Cayman
By: Birthday girl
Reviewed on: 30 Dec 2016
The Ritz Grand Cayman was fabulous!! The beach is terrific and the staff most helpful. It was a perfect winter get away
Recommended
Recommend Monika
By: Lynda 2.0
Reviewed on: 03 Feb 2017
She was very professional and attentive to the needs of all.
Recommended
Canadian Rockies Trip
By: Not provided
Reviewed on: 16 Jul 2014
Monica is an excellent travel agent. She planned an amazing trip to the Canadian Rockies which included many wonderful amenities.Monica booked the Fairmont hotels in all three cites (Jasper, Lake Louise and Banff) which were all fabulous hotels. Each hotel had a unique style.Monica also reserved a car for us through Hertz which made our trip practical and an easy way to stop in order to view scenery each day.Monica communicates well with her clients and provides consistent updates frequently about the upcoming trip. I would recommend Monica to anyone wanting to plan a wonderful vacation!
Recommended
Summer in the Adriatic
By: Ricky
Reviewed on: 24 Jul 2014
This was a terrific ten day cruise in the Adriatic from Venice to Venice on the Seabourn Spirit.  A lovely ship, nice cabin, great food and drink.  Best of all were the lovely people we met who are now our friends.  Thank you Monika for advising us on how to get the best cabin and staying in touchj
Recommended
Highly Recommend
By: Jack
Reviewed on: 29 Jul 2014
Monika is the most thorough. professional, and customer centric Travel Specialist I have ever had the pleasure of dealing with.  She presents herself as the "Subject Matter Specialist" and delivers on it every time.  She is easy to deal with on every aspect of the trip and makes the overall process a pleasure. I would and do recommend her to everyone I know!!!
Recommended
Everything worked per plan. The advance detail made it easier to execute each step.
By: Sam
Reviewed on: 12 Sep 2014
See above Headline Review.
Recommended
Organized Stellar Service
By: GB
Reviewed on: 20 Sep 2014
Monika has been our advisor/travel counselor for the past 14 years. She is knowledgeable, friendly, always available and organized an we wouldn't leave home without consulting with her and letting Monika schedule our hotels and travel. We traveled to NOLA to enjoy a 4 day weekend and chose to return to our favorite hotel in the South the Windsor Court. The hotel is an oasis in the heart of the Crescent City. The hotel staff recognizes patrons by name and are accommodating in every way. Breakfasts in the dining room are the best way to begin the day with Helen greeting every diner with a smile. The suites are spacious and the beds uber comfortable.
Recommended
Loved our Vacatin
By: cfw
Reviewed on: 26 Oct 2014
Our vacation was well planned and executed. Monika made sure each stage proceeded easily. We were greeted appropriately at each stop, hotels were well chosen, guides were excellent. While there were many legs on our trip, we had not one tangle. We even called Monika regarding one possible complication and she quickly answered our questions and kept us informed of any possible changes. She made traveling to complicated destinations easy.
Recommended
Amazing South America
By: GailB
Reviewed on: 12 Dec 2014
Once again Monika has put together an amazing trip for us. Silver Sea, as always, met all my expectations and Monika's choice of hotels and guides for our private tours enhanced the experience. I love that Monika has contacts around the world and have never been disappointed with a particular tour or guide. The Virtuoso tour in Puerto Arenas was amazing, with the excursion to the penguin factory and a delicious lunch at a local restaurant. Can't wait to have Monika plan our next trip!
Recommended
Another Wonderful Trip
By: A & J
Reviewed on: 06 Feb 2017
We always love working with Monika! She has planned several trips for us, and they have always been wonderful!
Recommended
Highly recommend
By: JP
Reviewed on: 11 Feb 2017
Outstanding in every way! Already using her to plan a second trip.
Recommended
FLORIDA REUNION TRIPFANTASTIC,SHE MADE LIFE SO MUCH EASIER
By: IRISH DAVE
Reviewed on: 20 Nov 2017
FANTASTIC,SHE MADE LIFE SO MUCH EASIER,WOULD RECOMEND HER TO ANYBODY
Recommended
Bahamas trip
By: Glassl
Reviewed on: 20 Dec 2017
She is professional, knowledgeable, service and detail oriented.
Recommended
Outstanding insights and service
By: David123
Reviewed on: 05 Jan 2015
Monika was referred to us by a friend here in Denver who had regaled us with an epic tale of the trip and adventures that Monika had planned for them the previous year. Monika created a similar Asian trip for our family of four, tailored to our specific interests and hotel preferences. She knew when to press us for decisions as we procrastinated, and she invested an incredible amount of time on the phone with us and assembling information for us to review. The two week trip encompassed four Asian cities/countries and everything unfolded without a hitch. This was the first time we had used a travel agent in years and I was reminded of how much a true professional like Monika can add to both the process of planning and of course the trip itself - and knowing we didn't "miss anything" while on a once in a lifetime type adventure. She's the best.
Recommended
Efficient planning
By: Sam
Reviewed on: 09 Jan 2015
Everything has gone smoothly. Thank you. .
Recommended
Best Trip Yet!
By: CTS
Reviewed on: 28 Jan 2015
Great job, Monika. Outstanding facility, food, travel, et al.
Recommended
Princess Cruise - Hawaii
By: Susan & Ted
Reviewed on: 24 Feb 2015
We found the details for our Cruise to Hawaii were all worked out quite well. Princess delivered the kind of trip we expected except for very rough seas that cost us the Island we most wanted to go to - Kauai. Cool temperatures, much wind and very very seas made for an interesting trip. We learned that the 12 days at Sea were a little too much and will guide us on future trip plans. We appreciate the expertise of Monika and would give an excellent referral to anyone who asked.
Recommended
We would go back
By: Bloom00
Reviewed on: 23 Feb 2015
For the most part, a great trip! Friendly staff, gorgeous resort. Drinks were pretty bad, but what do you expect when it's all you can drink, right ? Dinners at the restaurants were a disappointment too. Incredibly small portions, and nothing was that great . Breakfast and lunch buffets were great . Ran into a little snag with the concierge . They were very disorganized and we didn't get something we needed for two days . They also seem to have a tiff with a resort transportation company and we got caught in the middle, paying over 50$ for something that should have been free. Concierge took two days to even reply to our issue and offered nothing . Praised to meet with us the morning we departed but that never happened either . All in all, we had a great time and would go back, but we're very disappointed in the restaurants and concierge staff.
Recommended
Excellently Planned
By: aeberdy
Reviewed on: 26 Mar 2015
Outstanding job, was able to find flights with our difficult schedule and budget. The hotels were each in the right place, nice, and had what we had wanted. There was nothing that we had to worry about, and we had total faith in everything that Monika did. Her advice was priceless and her knowledge proved invaluable.
Recommended
Excellent, friendly service
By: Kathy
Reviewed on: 01 Apr 2015
As always, Monika provides quality service.
Recommended
Tuscany
By: kelly
Reviewed on: 02 Jul 2015
She did a great job, we enjoyed it very much!
Recommended
details planned
By: Bill
Reviewed on: 10 Jul 2015
one of the best things about this trip was that the details had been planned so well. The problems we had were the problems you experience when traveling and our agent was there to help us when we needed her. The tours she set up for us were excellent and the guides absolutely outstanding! Her recommendations of places to stay were right on the money and we loved them all. Can't wait to have another trip in the works.
Recommended
The comfort of dealing with a travel agent who really knows us
By: Billiken
Reviewed on: 25 Jun 2015
This trip was a blast from beginning to end. We had a trip that met all our expectations for comfort and ease of travel. Thank you Monika!
Recommended
Expert Friendly Service
By: Chris
Reviewed on: 28 Jul 2015
I loved every minute of my trip. It was so much fun and relaxing, too. Monica did a fantastic job of giving me what I wanted. She's easy to work with and I highly recommend her.
Recommended
Great Trip
By: Ingeborg
Reviewed on: 29 Aug 2015
The trip went very well. We had very smooth time getting to and from Alaska. Monika did an excellent job arranging everything.
Recommended
Excellent work with personal attention
By: Bojer
Reviewed on: 24 Sep 2015
Monika is the epitome of professional when it comes to planning the big picture and following up on the details. We would have floundered without her oversight. We had a fabulous experience, including our first but hopefully not last cruise.
Recommended
Perfect Itinerary
By: Gail
Reviewed on: 28 Sep 2015
Monika worked with her supplier in Poland to put together a perfect itinerary for the group. Excellent guides in each city who were both knowledgeable and passionate about the sites they were showing us and the history of their country. Our hotels were all centrally located so it was easy for us to shop and explore on our own. The highlight was the Adlon Kempinski Hotel in Berlin. A beautiful hotel with impeccable service. It's always a joy to travel with Monika on one of her trips!
Recommended
Travel pro
By: Lisa
Reviewed on: 27 Sep 2015
Really enjoyed the sights because the itinerary was interesting and very full.
Recommended
Very thorough and extremely organized
By: JoeG
Reviewed on: 05 Oct 2015
This was the first time I had used Monika. She was able to create an itinerary in Italy that revolved around our needs and desires. It was everything we wanted and more! I will definitely be using her for our next trip and recommend her highly.
Recommended
Great Experience
By: PhilM
Reviewed on: 07 Dec 2015
This was our first experience with Sixth Star Travel - Monika booked a Hampton Inn for our trip to Everett WA. Everything was perfect. We have never stayed in a Hampton Inn before and we loved it. Great value. Our next trip well will definitely call Monika.
Recommended
VIRTUOSO ROCKS
By: RSLEVINEMD
Reviewed on: 30 Dec 2015
We could not have been happier with our penthouse floor ocean front room at the Grand Cayman Ritz, with an excellent Virtuoso package and amenities, and excellent pricing. Monika called ahead and them know it was out 35th anniversary - we were treated like royalty!
Recommended
wonderful service
By: shelly
Reviewed on: 28 Feb 2016
i thought moniker did a very professional and excellent job. she made it very easy for me. she was referred to me by a friend and i was not disappointed. she took care of every detail. i will definitely use moniker again.
Recommended
Cloisters Excellent
By: Connie
Reviewed on: 31 Dec 2015
Everything was first class. Nothing could have been better!
Recommended
NYC at Christmastime
By: ASC
Reviewed on: 02 Jan 2016
The city was beautiful with all the lights but the congestion was so bad (both people and cars) that a lot of the fun was taken out. We were lucky that the weather was not miserable and cold and all dining reservations were honored on time. We had a terrific time, but I would only suggest NYC the week between Christmas and New Years if you have no alternative.
Recommended
Terrific service in all ways!
By: Edie
Reviewed on: 23 Jan 2016
The tour guide in Hong Kong, Benny, was good - but not as willing to change things around that we may have wanted to see. The tour guide in Singapore, on the other hand, Dino. was wonderful! I recommend him highly. The stay at the Peninsula Hotel in Hong Kong was lovely - and your arrangements to be met on New Years Eve worked out beautifully. All in all - you did a great job!
Recommended
Great Cruise to the Caribbean
By: GJB
Reviewed on: 12 Feb 2016
Monika suggested that we choose the Celebrity Summit for a vacation to the Southern Caribbean and told us to think about staying in a Suite. We are glad we did. The room was huge and included a living/dining area with a seated desk for computer work. The balcony likewise was large 20x5 feet. And we had butler service which prided themselves in knowing what we needed/wanted before we know we did. The ports of call were enjoyable as were the tours we chose. Great vacation!
Recommended
Friendly
By: Bruce
Reviewed on: 28 Feb 2016
Excellent - well coordinated.
Recommended
Excellent
By: MW
Reviewed on: 03 Apr 2016
Monika is very professional and never misses a detail when planning our trips!
Recommended
Wonderful expert service
By: MW
Reviewed on: 12 May 2016
Excellent service once again! Great planning made for a great trip!
Recommended
Another great trip
By: CT
Reviewed on: 23 Jun 2016
Monika did another fine job making the arrangements for my flight to Detroit. In December 2015 & January 2016, her planning for our trip to Abu Dhabi and Dubai was Magnificent!!! Bravo Monika!!!
Recommended
Perfect! Couldn't have been more helpful
By: jdd
Reviewed on: 06 Jul 2016
Monika (and Helga) made travel arrangements for my daughter's recent trip to Europe. including flights and transportation, all of which went off like clockwork. Couldn't have gone any more smoothly, gave us great peace-of-mind...
Recommended
Great Trip
By: John
Reviewed on: 26 Jul 2016
Alaska was always on my bucket list. Monika arranged for the perfect trip. Everything worked like clockwork. Regent was the perfect cruise line. We are very pleased.
Recommended
Top Quality
By: Gail
Reviewed on: 10 Oct 2016
Monika and Sixth Star Travel always recommend amazing hotel properties and cruise lines. Have never been disappointed!
Recommended
50th anniversary trip
By: Golfers
Reviewed on: 19 Oct 2016
Terranea Resort and Half Moon Bay were both excellent choices for a few days of relaxing quiet time together. AutoEurope was a disaster. They had us pay in advance for a car that we did not get. They used Fox car rental in LA and it was the rudest group of people I have ever tried to do business with. The group in San Jose was the exact opposite and were totally professional and courteous, but I never got the convertible we paid for IN ADVANCE. When I complained and they tried to accommodate us, they did not tell our agent that the car they rented required an International Drivers License (which I do not Have). Though they tried to be helpful, I would never use them again in the US. Monika tried her hardest to make it work but it was beyond salvageable. Her work with the resorts (and the other places we stayed while on the road) was top notch and everyone, everywhere (except Fox in LA) went the extra mile to make sure our anniversary celebration was truly memorable
Recommended
Always helpful, listens well and locks down the details
By: Kay
Reviewed on: 06 Oct 2016
Having been on several trips with Monika & arranged by Monika , she always has her travelers I intetests at heart. She is thorough but also adaptable. Our plane arrived late to Rome and we couldn't make our connection; we rented a van on the spot AFTER she looked into alternate connections, including the train, so we had a smooth transition on our first day!! She makes it all good!!
Recommended
Always satisfied with travel service.
By: ingrid
Reviewed on: 08 Nov 2016
Monika booked a trip for us to Charleston that went beyond expectations. We thoroughly enjoyed the hotel and were pleasantly surprised to be upgraded to the club level. Monika always arranges our transfers to and from the airport as well as making sure that we have a rental car waiting our arrival. She includes recommendations for dinner and if there are any local events that she thinks shouldn't be missed. I highly recommend Monika for your travel need for trips of any distance or duration. You will not be disappointed.
Recommended
Thank you Monika for a great stay at the Sanctuary on Camelback
By: Triptek
Reviewed on: 31 Mar 2017
We love working with Monika to plan our trips, she has great advice for the best places to stay and the little perks we get make the trip even better. She got us a great Suite Upgrade at the time we booked the Sanctuary on Camelback. Along with being a beautiful resort with a great spa and infinity edge pool, the staff at the Sanctuary were some of the most accomodating we have encountered in our Luxury Travel. We will have Monika plan our next adventure.
Recommended
Santa Fe
By: Sam
Reviewed on: 25 Feb 2017
Terrific, very quick and complete.
Recommended
Made my life easier
By: JG
Reviewed on: 03 Apr 2017
Overall Monika advised me on the best travel options based on what I was asking of her.
Recommended
virgin
By: megloted
Reviewed on: 07 Apr 2017
Excellent! Couldn't do it without her help.
Recommended
Monika
By: Dottie
Reviewed on: 13 Apr 2017
Love working with Monika. She is the best!!! She makes our trips effortless for us.
Recommended
Dysart Review
By: The Shooter In LA
Reviewed on: 22 Apr 2017
Easy and informative. She was knowledgeable so I did not have to be.
Recommended
Another great trip planned by Monica
By: triptek
Reviewed on: 24 Apr 2017
Monika was great to work with in planning our trip to Las Vegas. She gave us a few options for hotels and booked us a great rate at the Cosmopolitan which included the virtuoso amenities. The best benefits at this hotel were the VIP check-in in the Autograph lounge and waiting 5 minutes to check in rather than the 30-60 minutes in the regular lines and the Invited Guest Line for the complementary breakfast buffet which got us in without any wait. We have already booked our next Vacation thru Monica.
Recommended
Monika Dysart
By: Jack
Reviewed on: 05 Jun 2017
Working with Monika and Helga is a dream. They are always available and make difficult tasks seem easy. Helga seems to flirt with me, which is welcome because I am an old man and miss that type of attention.
Recommended
Playa del Carmen
By: anonymous
Reviewed on: 12 Jun 2017
Excellent!! She was very professional and helpful. The trip she planned for us was wonderful and the service she provided (especially when we were in a bind and had to reschedule flights) was above and beyond.
Recommended
Trip to Alaska
By: Jack
Reviewed on: 24 Jul 2017
Incredible, flawless, and professional in all ways!!!!
Recommended
Italy
By: Bill H
Reviewed on: 25 Sep 2017
Great experience
Recommended
Hawaii - Dysart
By: Wanner
Reviewed on: 29 Sep 2017
Great job Monika! Everything was smooth and seamless.
Recommended
Title
By: 1935-77
Reviewed on: 16 Oct 2017
Wonderful. She took care of all our trip planning needs. Including a last minute change of plans and a jumble of reservation changes.
Recommended
Spain and France
By: Jack
Reviewed on: 17 Oct 2017
The best there is the best there will ever be!!!
Recommended
Another Excellent Vacation Booked by Monika
By: Rick
Reviewed on: 26 Oct 2017
Monika had booked us for travel to Cabo at a resort we had visited before and loved. But then a State Dept advisory scared us about going to Mexico and we decided to make a last minute change and travel to Scottsdale. Monika set us up with a roomy and gorgeous suite at the Phoenician Canyon Suites where we had a great time. She even sent us some nice treats to our room during out stay. We have worked with Monika for years and appreciate the leg work she does in making sure our vacation travel turns out as expected and beyond.
Recommended
Great Disney Cruise
By: Red
Reviewed on: 03 Nov 2017
Always very good
Not Recommended
First Experience working with Travel Agent
By: Peggy
Reviewed on: 07 Nov 2017
As a first time cruiser I think there were things that more experienced cruisers would have known. Felt I had to learn some things on my own that my agent could have informed me of but will be better prepared next time.
Recommended
Thumbs Up Travel Advisor
By: Suzanne
Reviewed on: 24 Feb 2018
Monika is very thorough and shows great attention to detail. We have worked with her on a few trips and she has never steered us wrong. We value and appreciate her advice and expertise.
Recommended
Great Service
By: love4travel
Reviewed on: 29 Mar 2018
I love working with Monika - she has been always responsive to my many questions and concerns and got me great deals!
Recommended
France
By: LSA
Reviewed on: 21 Apr 2018
Every detail of our trip has been planned with precision and attention to detail. Drivers arrive on time and hotels have been gorgeous! Monika is wonderful!! She made our travels easy and so perfect!
Recommended
Good
By: T
Reviewed on: 31 May 2018
Did her job. Nothing more. Nothing less. Responded in a timely manner.
Recommended
TCI Trip
By: BC
Reviewed on: 14 Jun 2018
Pleasant and easy
Recommended
Chicago
By: Clarice
Reviewed on: 14 Jun 2018
Once again, Monika helped make our trip memorable
Recommended
Viking River Cruise
By: Allan
Reviewed on: 05 Jul 2018
Excellent! Monika is very customer focused! She had us well prepared for the trip and provided helpful suggestions. She even interpreted a German language website for me to enable me to purchase advance on-line tickets to a museum in Nuremberg. The Viking River Cruise was first class all the way, from the food to the tours to the house keeping and the overall attention we consistently received on and off the ship. Thanks Monika!!
Recommended
AmaWaterways Cruise
By: Weese
Reviewed on: 23 Jul 2018
Great! Thanks to Monika, everything went smoothly. Monika always has the trip well planned and she is a dream to work with.
Recommended
AMAWaterways. Ruise
By: Gbeisman
Reviewed on: 20 Jul 2018
Monika makes trip planning effortless and this AMAWaterways Cruise of the Douro River in Portugal was no exception. Every trip Monika has planned for me over the years has exceeded my expectations because Monika knows exactly what I will enjoy and she does her research on what is available at any destination. She seems to have the best providers everywhere in the world! One event on this trip bears mentioning. Monika had made arrangements for a special excursion to Fatima for four of the people in out group. When another couple on the ship expressed an interest in going to Fatima, Monika contracted her provider and managed to have the couple added at the last minute. They couldn't have been happier! Always looking forward to the next trip!
Recommended
Monika Rocks
By: CT
Reviewed on: 28 Jul 2018
Monika always makes our trips and travel arrangements Great
Recommended
France
By: France
Reviewed on: 15 Aug 2018
Monika was very through. The trip was very smooth and the hotels we very nice.
Recommended
Norway/Ireland
By: Dan
Reviewed on: 07 Sep 2018
Monika planned the perfect trip for us. She was attentive, responsive and listened to our preferences. I would recommend her to anyone planning a unique, personal vacation.
Recommended
The Best!
By: Donna
Reviewed on: 16 Sep 2018
Monika has helped us for quite a few years now and we've never been disappointed. I can't imagine traveling without her expertise.
Recommended
Great trip, one noteworthy issue (Hotel Brunnehof)
By: Judy & Jim
Reviewed on: 12 Oct 2018
Monika was a very knowledgeable and a delightful advisor to work with. Everything we asked her to do was done in a timely fashion. Our only major concern, which apparently slipped through her screening process, was the location of one hotel we were placed in Munich. While the hotel met the expected criteria of a 3 star hotel (clean room, but no bar or restaurant), it's location was quite questionable as the area had more than a "local" reputation for "adult" activities. Walking through the area in the evening was quite intimidating and police responding to a host of issues (we documented on video) made a good nights sleep a challenge. Our expectations are that we should not have to screen hotels for these attributes, rather just proximity to sights/events we want to attend. Anyway, we appreciate her efforts to make it a memorable trip, which overall we enjoyed immensely.
Recommended
Pre travel planning
By: Trey
Reviewed on: 02 Nov 2018
Very professional and knowledgeable. Truly knows the cruise business
Recommended
Asia Pacific
By: Jannette
Reviewed on: 22 Nov 2018
Great! She is extremely professional and knowledgeable.
Recommended
The best!
By: Kay
Reviewed on: 09 Jan 2019
On our most recent trip, I ended up in a jam, on our "extra day" in Amsterdam. I know that before I left the states, I received the special tickets (with scannable code) for the Anne Frank house, purchased by Monika. Once we were at the site, I realized that I had only brought my itinerary with confirmation number. Since they were refusing entry without the code, I called Monika back home in the States. Only after I dialed did I realize it was 4:10 in the morning! She generously answered the phone and forwarded the "ticket pages" that we needed to make our appointed entry time. That is why I consider her my "agent of choice!"
Recommended
Professional and Detailed
By: Sue
Reviewed on: 31 Jan 2019
Monika Dysart and Helga Thalheimer deliver personalized, detailed care. We have used them in the past and they never disappoint! Always give great advice and are very helpful with everything related to our trip.
Recommended
Great travel agent
By: David
Reviewed on: 03 Mar 2019
Monika did a great job of getting our tour together. She followed through on all issues and worked hard to get our tour together. Even though I did my flights with miles, she was still helpful in coordinating my plans.
Recommended
March in Florida
By: Travel Journey
Reviewed on: 26 Mar 2019
Smooth and effortless on our part.
Recommended
Monika and Helga's excellent work
By: Jack
Reviewed on: 06 Apr 2019
Incredible, beyond belief, exceeded my expectations in every way!!!! Give them both huge raises
Recommended
Monika is the best!
By: Traveler
Reviewed on: 09 Apr 2019
I love working with Monika! All we have do is ask for something and she makes it happen! She is on top of every detail of making our vacations dreams come true. I will use her as long as I am traveling!
Recommended
I guess trip to Galena.
By: Sam
Reviewed on: 10 May 2019
Excellent, no problem.
Recommended
Great advisor
By: Laura
Reviewed on: 10 Jun 2019
Monika was a delight to work with and helped plan an unforgettable trip!
Recommended
Boston Reunion
By: Sam
Reviewed on: 17 Jun 2019
This time it was a little more difficult than previous, she had trouble arranging the private tours in Boston.
Recommended
Portugal: Lisbon and Algarve 2019
By: Tim McGarity
Reviewed on: 12 Jul 2019
It was a pleasurable experience.
Working with Monika Dysart, you will have access to:
- An experienced travel guide whom you can rely on before, during, and after the trip
- Exclusive luxury resorts and properties
- Once in a lifetime experiences
Explore with the Best
Virtuoso Advisors are constantly pushing the boundaries in unique travel experiences.
Alliance programs are unique tailored experiences exclusive to travelers working with Virtuoso Travel Advisors.
learn more
Ireland
New Zealand
United Kingdom
China
French Polynesia
Germany
Italy
Monaco
Portugal
South Africa
Spain
Switzerland
Turkey
Vietnam
Austria