Travel Specialties
Interests
Adventure
Safari
Ocean Cruising
River Cruising
Culture, History & Arts
Destinations
Australia
South Africa
New Zealand
United Kingdom
Ecuador
Selling Travel Since
1966
My Background
I have spent decades as a leisure travel consultant, and have been President and Owner of Manchester Travel Company, Inc. since 1997. I love my profession for several reasons:
1. Creating vacations is a memorable and enriching experience.
2. Meeting interesting people from all over the world excites me.
3. Working with similar minded colleagues who get satisfaction from working with clients is rewarding.
4. We learn new things about new places and cultures every day.
5. Travelling often to get first had knowledge of destinations is exciting.
6. Virtuoso Voyages Specialist.
7. Virtuoso Adventure Travel
8. Virtuoso Wellness Travel
I am passionate about our profession and being a part of Virtuoso has enhanced that passion!.
Places I Have Traveled
Reviews and Recommendations for Kip Abbott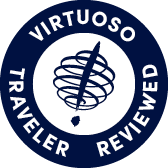 Virtuoso Verified Traveler
All reviews are from confirmed guests sharing exclusive insights
Sort reviews by
Recommended
The Best in Every Way
By: CKS
Reviewed on: 02 Jun 2014
Our trip to Italy was extraordinary in every way.  We had great hotels and wonderful guides in Rome, Florence and Venice.  Everything happened just exactly as planned.  People showed up when they were supposed to and performed superbly.   We cannot say enough about the services of Pallenburg Brothers, the guide service that Kip had engaged.  Their guides, their drivers, their baggage handlers were all very professional and knowledgeable.  We learned a tremendous amount from each one of them.  The final leg of our trip, on Lake Maggiore in the town of Stresa, was a perfect restorative after the hectic pace of the cities.  With a beautiful view of the lake and the Borremeo Islands, we were able to relax in complete luxury.  Couldn't have been better.
Recommended
highly recommend
By: julie
Reviewed on: 04 Jul 2014
Kip planned a fantastic trip to Portugual for me and my two adult children, the hotels were perfect. tours were excellent. all around an awesome trip.
Recommended
Ecuador - wild time!
By: Tony
Reviewed on: 22 Aug 2014
Quito tour guides and transfer teams were excellent. The Marriott in Quito was just right for us - the pool was excellent which is a huge thing for our kids. We had an excellent lunch at the hotel they recommended we stay at and it was beautiful, but there was no pool and while it was right in the old section, it was a little hectic there. Galapagos was absolutely fabulous! Very happy with the Finch Bay and staying at a hotel at night. The Amazon was also an amazing experience. The service at the lodge was excellent, the guides were very knowledgeable, and the food was fantastic. The amazon walks were somewhat challenging terrain - totally fine for us but for older adults or younger kids would probably be too much. The amazon rooms were nice and immaculate but there were screens to the outside - at night the jungle was very noisy. For us this was part of the charm but it may be a bit much for people that are accustomed to a certain level of poshness. Kip thanks again!
Recommended
Expert service as usual!
By: Harry Hot Dog
Reviewed on: 29 Aug 2014
Once again Kip Abbott and her TEAM made superb arrangements for a family outing in San Diego. Everything from the RT air (including seating I requested), to the rental car (at the last minute) to accommodations in close proximity to my family were taken care of promptly, courteously and professionally. Can't say enough about the entire TEAM!
Recommended
Beautifully planned, all worked
By: Pat
Reviewed on: 29 Aug 2014
Kip's office knows how to foresee everything, and has everything planned down to the last detail. Could not have been better.
Recommended
Thoroughly enjoyed Tauck River Boat
By: David
Reviewed on: 10 Sep 2014
We thoroughly enjoyed our Tauck river boat cruise on the Rhone. The three Tauck tour directors were all excellent. They were friendly, knowledgeable and enthusiatic and added greatly to our over all experience. All of the local guides were wonderful. We felt that there was a good variety of activities for learning and playing. Our cabin was lovely and the crew on the boat were great. The food on the boat was very good. We would have liked to have more authentic French cuisine. We would highly recommend this trip to other travelers.
Recommended
Magical Trip to Italy
By: MS
Reviewed on: 22 Oct 2014
Kip and her team helped my husband and me create a fabulous trip to Italy. We started in Venice, then went to Florence, Tuscany and Rome. Every detail was perfect! From the travel to the hotels to the level of service, everything was first rate. Kip is a pleasure to work with, and made all the difference. There are so many choices available now on the web, and I found having a professional to work with made it much easier and more fun to plan the trip. If we had questions about travel, hotels, guides or needed dinner reservations, Kip took care of it all for us. And of course, once we got to Italy, everything was perfect. Thank you Kip...it was amazing!
Recommended
Good trip
By: Charlie G.
Reviewed on: 25 Oct 2014
All went very well, thank you.
Recommended
Very good service
By: Charlie
Reviewed on: 07 Dec 2014
It all went very well, thank you.
Recommended
Trip of a Lifetime!
By: Newlyweds
Reviewed on: 09 Jan 2015
Kip has planned several vacations around the world for my family, and recently planned my honeymoon in Thailand. The hotels were luxurious, the service impeccable, all transportation and activities were planned so there was no thinking or worrying- just enjoying! From riding elephants, to exploring temples, relaxing on the southeast Asian beaches, and fine dining, this was truly the trip of a lifetime. Thanks Kip!
Recommended
Fantastic knowledge expert help!
By: PMcDou
Reviewed on: 16 Jan 2015
Kip planned the entire trip for us and paid attention to the details that are so often overlooked in this type of vacation. She did an excellent job and we couldn't be happier. She recommended the property which neither my wife nor I had ever heard of, and it surpassed our expectations and then some. It was a perfect fit. Excellent job and thanks so very much Kip!!!!
Recommended
Excellent itinerary and adventure
By: Honeymooners2014
Reviewed on: 07 Feb 2015
We did not know exactly where we wanted to go on our trip other than we wanted to go to Peru. As we were in the middle of planning a wedding and starting graduate school, we had very little time to research and plan. Kip's expertise created a wonderful itinerary for our 2+ week adventure. We provided a guideline that we wanted to do a week of adventure/culture and a week of pure relaxation, and Kip provided exactly that. Kip was very flexible as we made small revisions to the trip plan and we greatly appreciated her input and expertise on locations to see and travel to, especially for our week long beach stay. She respected our budget and our interests in seeing certain places. We loved each aspect of our trip and were incredibly well taken care of by all of the local travel agents and guides along the way. We couldn't believe that we had no hiccups with all of our travel plans including flights, airport transport to hotels, and guides. We will be back for more with Manchester Travel!
Recommended
Terrific Job
By: Buck
Reviewed on: 27 Feb 2015
Kip did a fantastic job for us. Very responsive and full of creative ideas. Her suggestions were key to making our trip a huge success. Got a terrific Virtuoso upgrade at the Upper House Hotel in Hong Kong to the 46th floor which was fabulous.
Recommended
Florida
By: Barbara
Reviewed on: 19 Feb 2015
Kip Abbott is the best travel agent ever and always takes excellent care of us. The only hiccup was with Hertz and that issue has been dealt with by Hertz.
Recommended
great service
By: julie
Reviewed on: 23 Feb 2015
Kip and her staff have provided us with excellent travel services for many years. I recommend her highly.
Recommended
Much More Better
By: Happy Camper
Reviewed on: 25 Feb 2015
Kip at Manchester Travel arranged a one-night stay at Boston's Fairmont Copley Plaza. Previously, when staying at this iconic hotel, we endured a small room looking out over an office building, parking a block away, and going to the nearby Starbuck's for coffee and a low-fat muffin in the morning. This time, with Kip's Virtuoso contacts, the experience was far better: an upgrade to a large room overlooking Copley Square, chocolate-covered strawberries with turndown service, a $50 credit applied to valet parking and a full American breakfast in the wonderful Oak Room restaurant, all included. Thank you, Kip. Thank you for being Virtuoso.
Recommended
perfect accommodations
By: lulu
Reviewed on: 27 Mar 2015
Our two-bedroom suite was just perfect for the family. Also, being on the club floor was great with a five-year-old. The free breakfasts were outstanding - thank you, Virtuoso!
Recommended
First class service throughout
By: Barrett
Reviewed on: 21 Jun 2015
Kip did a very good job of organizing our three week trip through nine cities. Our first stop was Berlin. Her recommendation of the Regent Hotel was spot-on. Friendly, efficient staff, superb room, good amenities, good breakfast, and exceptional service. One example- we learned the day before we were to leave for Stuttgart by train that a strike was planned for the next day. The Regent concierge took care of all arrangements in getting us on that evening's train to Stuttgart and at no additional cost to us.
Recommended
Tauck European river trip
By: Gerry
Reviewed on: 23 Jun 2015
Kip is a very experienced travel advisor, assisting me and my wife for 40 years. Highly recommended. A recent Tauck river trip from Amsterdam-Budapest was excellent.
Recommended
Amazing trip!
By: TonyT10
Reviewed on: 11 Jul 2015
Kip, what an amazing trip. We have a day at leisure today which will enjoy. Our tour guides in joburg and Cape Town were excellent. The kids has such a great education in the culture and history of SouthAfrica, and we learned a lot we didn't know as well! First hand discussions from our guides of their perspectives during Apartheid were excellent supplements to the apartheid museum and Robben island visits. The safari was just unbelievable and the uluusaaba was second to none. We also loved the natural beauty of the Cape Town area and the cape of good hope. Thanks for arranging such a great experience for us!
Recommended
great in all aspects of service!
By: bondman
Reviewed on: 17 Sep 2015
We ended up having to cancel for medical reasons. Kip was outstanding in helping us set up the cruise and side trips. She was just as supportive when we had to cancel even though there was no financial benefit for her!! With the help of Kip and her team we were able to get all the refunds and insurance proceeds to which we were entitled. Great service!!
Recommended
Very well done ! Thank you.
By: Grier
Reviewed on: 18 Sep 2015
I will definitely use your services - quick, easy and thorough. Thank you!!
Recommended
Expert Friendly Service
By: Muggy
Reviewed on: 18 Oct 2015
It was a total pleasure dealing with Kip. She was attentive and efficient. Our trip was perfect.
Recommended
Expert, friendly, understanding
By: Judy
Reviewed on: 22 Oct 2015
A OK: actually perfect
Recommended
fabulous trip
By: sally
Reviewed on: 09 Nov 2015
We had a fabulous trip. We loved our Ponant cruise, our hotels were superb in great locations with lovely rooms and great service, Our excursions were fun and educational. An overall wonderful experience. Fortunately, we did not use our insurance, Everything that we have come to expect from Kip.
Recommended
great guide and suggested schedule
By: roon
Reviewed on: 16 Nov 2015
as with other trips kip arranged a superior guide/driver and a lovely hotel in a perfect location
Recommended
Jamaica Inn, Ocho Rios, Jamaica
By: Susan
Reviewed on: 26 Nov 2015
Jamaica Inn is a very beautiful full service resort with outstanding grounds and lovely accommodations. The quality of service is excellent; the beach is beautiful plus a lovely large pool and beach bar located between the beach and pool. Our only complaint and it is a valid one, is the quality and variety of the food. For beakfast the pastry in the Continental breakfast is undercooked and unappealing and the fruit often underripe. Lunch and dinner choices are expensive, unimagenative and boring. The native chef seems ill qualified to meet the standards of the resort. But the biggest problem during dinner is the five piece native band playing very loud music, making dinner conversation impossible.
Recommended
Tauck Tour
By: Betsy
Reviewed on: 06 Mar 2016
Excellent service. The hard part was booking the 2 spouses on 2 different days flying into the same city in Germany from different overseas locations. She did it! Thanks Kip.
Recommended
Terrific!!!
By: Daisy
Reviewed on: 29 Jun 2016
Great trip on Viking - arrangements made by Kip were spectacular!!! Would do a trip through her in a heartbeat.
Recommended
Best hotel ever!
By: Nannie
Reviewed on: 01 Sep 2016
The Grand Hotel Stockholm was recommended to us by our travel agent,Kip Abbott! This hotel far exceeded any of our expectations! Kip advised us on choice of room and handled all of the details for our bookings! She is a true professional who understands what her clients want! We will be definitely using Kip for our future travels.
Recommended
Great intro to Germany
By: Tony1957
Reviewed on: 07 Sep 2016
Trafalgar's Best of Germany coach tour shows the major highlights of Germany-Frankfurt, Hamburg, Berlin, Dresden, Munich, Black Forest and Neuschwanstein Castle, and Heidelberg. The only drawback is that you spend a lot of time on the coach traveling from one city to the next-bring a Germany guidebook along to read about what to see on your free time in each place. I also recommend doing the added excursions such as trips to The Eagle's Nest and Dachau Concentration Camp. Overall it was a very enjoyable trip and I would use Trafalgar again.
Recommended
Great trip in every way
By: Mare 10
Reviewed on: 14 Sep 2016
Extremely well taken care of. Great itinerary, options & crew. Voices of Silversea, lectures and bridge all appreciated add-ons.
Recommended
As always your help was excellent!
By: David
Reviewed on: 07 Oct 2016
This last trip to England and Germany was just what I was expecting and very pleasant. Flights and all other reservations worked out as booked. Manchester Travel, Kip Abbott and staff not only is always expert and professional, but also caring and friendly. After 20 years of using Manchester Travel, I have never been disappointed. In my book they are Five Star!!
Recommended
Great experience with Kip
By: glen
Reviewed on: 06 Oct 2016
Kip takes the time to know and understand her clients and make recommendations which are "spot on"!
Recommended
Flawless as usual
By: Carolyn
Reviewed on: 25 Oct 2016
Everything about our trip to France -- the Loire Valley, Brittany, Normandy and Paris, was beautifully planned and delivered. The hotels were terrific, the Tauck Director was excellent, the small group was compatible. As usual with Kip, everything was beautifully executed. We're looking forward to the next one.
Recommended
great
By: a1122
Reviewed on: 24 Nov 2016
trip was terrific concierge at hotel very useful and lead us to some perfect restaurants scavi tour a must
Recommended
Excellent service, as always
By: Sandy
Reviewed on: 09 Jan 2017
Great trip with delicious food, beautiful room, and everyone incredibly nice.
Recommended
We love Kip Abbott
By: Leslie
Reviewed on: 30 Jan 2017
Working with Kip is always a pleasure. She goes the extra mile to make sure all the details are in place and her follow up is extraordinary. We have recommended her to friends and family and everyone is always pleased. We will always book our trips through Kip whether it be a hotel or extravagant and complicated journey.....we know all will be smooth working with her.
Recommended
Patagonia
By: Mary
Reviewed on: 02 Feb 2017
A pleasure to work with. Kip is very organized and efficient .
Recommended
La quinta
By: Margie
Reviewed on: 14 Feb 2017
Always a great experience
Recommended
Working the Manchester Travel
By: Pat
Reviewed on: 23 Mar 2017
It has been my pleasure to work with Kip for at least ten years now. She is so efficient, and truly seems to want the best for her clients. I have never been disappointed in any of the adventures she has helped me plan.
Recommended
Great trip!
By: Debby
Reviewed on: 27 Mar 2017
Kip was always responsive and patient with my calls and questions, even if I'd asked them before. If she was out, someone else in the office was always able to help me
Recommended
Kip is great
By: anonymous
Reviewed on: 27 Mar 2017
Wonderful. She plans a great trip and is always there if you need help.
Recommended
The best
By: CK
Reviewed on: 05 May 2017
As always, Kip was great to work with. She takes care of every detail. She is just the best.
Recommended
Monkey time
By: travel monkey
Reviewed on: 13 Jun 2017
Easy and pleasant
Recommended
On the road in England
By: Happy
Reviewed on: 08 Jul 2017
Working with Kip was a very pleasant experience Flawless made life easy as she handle so many of the details and ironed out the wrinkles that would have taken me forever Thanks Kip!!!!
Recommended
2017 Trip to UK & Norway
By: Gerry
Reviewed on: 16 Aug 2017
Excellent. Kip and her staff make every effort to assist clients with their personal needs and preferences, including disability requirements.
Recommended
A great trip to Omaha
By: Pete
Reviewed on: 21 Aug 2017
Kip made sure everything on our trip ran smoothly and seamlessly. She took care of everything we asked her to take care of--along with a lot of things we didn't think or know to ask about. Thanks Kip for a great trip!
Recommended
Short, but very pleasant.
By: Harold
Reviewed on: 01 Sep 2017
Delightful. Kip knew exactly what I wanted and arranged a perfect trip at a very reasonable value.
Recommended
All the way to the Indian Ocean
By: Josh
Reviewed on: 29 Aug 2017
It all went very smoothly. Excellent choice of seats, two together and near the bathrooms.
Recommended
Kip Abbott
By: Leslie
Reviewed on: 07 Oct 2017
Delightful! Totally professional and always helpful! Excellent selection of guides and hotels.
Recommended
great trip
By: globetrots
Reviewed on: 09 Oct 2017
Excellent. Knowledgeable, flexile, helpful.
Recommended
London to Barcelona Regent cruise++
By: bondman
Reviewed on: 17 Oct 2017
Kip knows us well and applies her broad-based travel knowledge in "partnership" with us as we put together trips. She provides multiple options with counsel on pluses/minuses of each. She has helped us avoid potential "issues" through careful planning! We have worked together for about 40 years!! We have and will recommend Kip and Manchester Travel to discerning friends.
Recommended
Trip tp UK
By: Kitty
Reviewed on: 23 Oct 2017
Excellent, in all respects
Recommended
airline only
By: Colpitts
Reviewed on: 21 Oct 2017
Easy. Very helpful with making a change. She has excellent support staff.
Recommended
Rome to Sicily
By: Carolyn
Reviewed on: 06 Nov 2017
Excellent as always.
Recommended
Caribbean
By: Reed
Reviewed on: 02 Dec 2017
Very professional. Answered questions candidly and thoroughly. Our trip was a great success. Kip runs a fine, reliable shop.
Recommended
Portugal & SeaDream
By: nn
Reviewed on: 27 Nov 2017
Kip is very easy to work with and full of good suggestions. I know that all will go well if she helps us plan our trip. We just had another good experience.
Recommended
Trip to Guatemala
By: kitty
Reviewed on: 22 Feb 2018
Excellent experience
Recommended
Trip to Austin
By: Tex
Reviewed on: 28 Feb 2018
Kip made our recent trip to Austin Texas a superb experience. She worked ahead with the management of the hotel of our choice - the historic Driskill, to set us up for ultra first class treatment. The concierge and guest rep there carried through for her and all went well beyond our expectations. Kip provided all information re. air travel, hotel info, places and spots of interest there well ahead so we could plan our experience smoothly and stress - free. We are thankful to Kip, and look forward to planning our future travel with her.
Recommended
Florida
By: Barbara
Reviewed on: 26 Feb 2018
Easy to work with and always get us to where we want to go!
Recommended
Costa Rica
By: CKS
Reviewed on: 03 Apr 2018
As always, working with Kip and her crew was a joy. On our return trip, we had to change our flight because of an anticipated snow storm. Cynthia on Kip's team handled the arrangements without a hitch.
Recommended
Great travel agency
By: Rpete
Reviewed on: 28 Mar 2018
Excellent, and her associate Cynthia Smith could not have been more caring and helpful.
Recommended
Antigua, Guatemala
By: Cori
Reviewed on: 03 Apr 2018
Excellent as always
Recommended
Manchester Travel
By: Sally
Reviewed on: 04 Apr 2018
Kip, as usual, was most helpful planning our wonderful trip. She was always there to answer questions and to solve any problems that arose.
Recommended
Manchester Travel Rocks!
By: David
Reviewed on: 04 Apr 2018
I have worked with Kip and her staff for many years and she and her staff have never let me down. They know how to deal with the most complicated travel plans and solve problems. I especially appreciate their keeping me up-to-date as the process continues. Each of the three are reliable and are very pleasant to work with.
Working with Kip Abbott, you will have access to:
- An experienced travel guide whom you can rely on before, during, and after the trip
- Exclusive luxury resorts and properties
- Once in a lifetime experiences
Explore with the Best
Virtuoso Advisors are constantly pushing the boundaries in unique travel experiences.
Alliance programs are unique tailored experiences exclusive to travelers working with Virtuoso Travel Advisors.
learn more
Australia
South Africa
New Zealand
United Kingdom
Ecuador
Bermuda
Cayman Islands
China
Canada
France
Germany
Italy
Myanmar
Greece
United Arab Emirates