Marcie Kotler
CTC, DS, LCS
Villanova, PA United States
Travel Specialties
Interests
Ocean Cruising
Safari
River Cruising
Adventure
Beach & Sun
Destinations
Australia
Aruba
Botswana
China
France
Selling Travel Since
1980
My Background
Through my travels from Australia to Zambia, Myanmar to Mozambique, Botswana to Bali, I have gained a special insight and expertise in luxury travel. In over thirty six years in the travel business, with more than twenty trips to South Africa alone, I've developed a unique niche for creating individual, multi-generational, honeymoon and adventure itineraries. These individualized lifetime dreams have included a 40th birthday celebration in St. Barts with private jets; a 3 month family vacation throught Southeast Asia combined with East and Southern Africa and an extended family trip for 22 involving cruise, hotels, touring and transfers.
With certifications as a Specialist in Southern Europe, Luxury Cruise Specialist, Spa Specialist, and South African Fundi Specialist, I have additional tools and expertise to create the perfect trip for each client. My visits to most of the islands of the Caribbean, Hawaii, Tahiti, and even the Seychelles and Maldives have added to my personal knowledge. I have served on several hotel Virtuoso boards, and have maintained contact with many of the General Managers of our Virtuoso partners. My six grandchildren have also given an added personal dimension in multi-generational planning! As a former musicologist and concert pianist, I'm always interested in arranging access to concerts, opera and other cultural events for my clients. I also serve as an accredited Voyager Club host for Virtuoso on Crystal, Silversea, Seabourn, Regent and Azamara cruise lines.
Over the years my greatest satisfaction is in fulfilling and exceeding my clients' expectations. Travel opens the world to us all, allowing us to explore and grow with exposure to new people, new sites and new cultures. It is my mission and my goal to fulfil our Virtuoso promise, and "orchestrate dreams."
EXPERT BIO:
CTC, Certified Travel Consultant
LCS, Luxury Cruise Specialist
DS, Destination Specialist in Southern Europe
Spa Specialist
Virtuoso Voyager Club Host
Virtuoso Voyager Specialist
BA: Vassar College; MA: New York University
Places I Have Traveled
Reviews and Recommendations for Marcie Kotler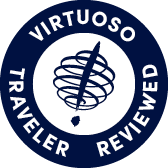 Virtuoso Verified Traveler
All reviews are from confirmed guests sharing exclusive insights
Sort reviews by
Recommended
Great experience - and what we've come to expect
By: Ed & Judith
Reviewed on: 15 Oct 2013
We made several changes in our trip bookings and wanted to be able to make 2 river cruises and one med. cruise connect. As always, Marcie made it happen!
Recommended
Highly recommended-outstanding!!
By: Happy
Reviewed on: 24 Nov 2013
Marcie is outstanding. She gives good advice.She ALWAYS returns phone calls within a very reasonable amount of time. Marcie is Fantastic.
Recommended
Highly Recommend
By: JSF
Reviewed on: 21 Nov 2013
Marcie has helped me with two complex trips (lots of transfers and hotel bookings). She has made some excellent suggestions for my visits that I would not have known to do and I appreciate the extra effort Marcie puts into all of her trip planning.
Recommended
Best travel agent ever!!!!!
By: jj02
Reviewed on: 20 Nov 2013
This travel agent assited me and all my means she is fabulous. Marcie is there to give you the best value and vacation! So nice and helpful! Will use her all my life!!!
Recommended
HIghly recommended
By: CWS
Reviewed on: 23 Nov 2013
I don't know what we would do without Marcie Kotler's on all aspects of our travel. She is a superb resource and always quick to answer any questions. I have referred her to several friends who have also be so grateful for her help. Because she have visited so many place, she can easily suggest hotels and tour activities. Just a great travel agent!
Recommended
Highly Recommended
By: Andy
Reviewed on: 02 Dec 2013
Marcie as always has planned and handled every detail with perfect execution, communication, and follow thru. This is the 5th major vacation she has helped us with and each one has been better than the last. If you use anyone else to help you plan a trip, you are making a huge mistake!
Recommended
Highly recommended
By: villdre
Reviewed on: 13 Jan 2014
Marcie was very helpful & responsive, and got me a fantastic deal at the Four Seasons, Lana'i. Loved the experience there - got the promised upgrade, resort credit and free breakfasts without having to ask for them.
Recommended
Wonderful Job!
By: Liza
Reviewed on: 24 Feb 2014
Marcie did an amazing job assisting with our honeymoon.  She listened to everything we requested and created a perfect itinerary in Southeast Asia.  She was very knowledgeable about the places we were looking into and had great insight about the destinations, hotels, shops, etc.  We had a wonderful time working with her and can't wait to plan our next trip with her!  
Recommended
Highly Recommended
By: CW
Reviewed on: 06 Mar 2014
Marcie is a wonderful trip planner.  She goes out of her way to make sure every thing works well.  Last year we had to cancel a Silversea cruise at the last moment because of our son's health.  It was only through her efforts that the insurance company reimbursed us for most of the trip.  I can do nothing but praise Marcie.
Recommended
By: Sandy
Reviewed on: 05 Mar 2014
Highly recommend. Thank you for outstanding service.
Recommended
Highly Recommend
By: LWCelerity
Reviewed on: 06 Mar 2014
Marcie has been helping me plan fantastic trips for both my company and my family for a number of years.   She has always gone out of her way to create a special experience with the planning and extra details that are required for a truly exceptional trip.
Recommended
Highly recommended
By: NATIE
Reviewed on: 22 Mar 2014
Marcie exceeded our expectations in every phase of the arrangement for our cruise vacationPlease write at least 15 characters
Recommended
A most enjoyable experience.
By: Naomi
Reviewed on: 01 Apr 2014
The whole package was efficiently arranged by Marcie, resulting in complete comfort from the air flight to Fort lauderdale, to the ship, the cruise, and then back home again.  .
Recommended
Highly recommended
By: Nancy
Reviewed on: 28 May 2014
Spain was full of beauty, colorful history, gracious people, delicious food (especially in Barcelona), fabulous art and architecture.  High points were the Alhambra in Granada,  Gaudi architecture in Barcelona, and Valencia's modern new buildings. Globus did an excellent job in touring us over 1,100 miles in 8 days through 6 cities, and our guide was thoroughly cheerful, helpful and knowledgeable about every city. The special tour guides in each city were mostly top-notch.  The tour guide in the Prado was a true scholar. The hotels were excellent--clean, modern, spacious and hospitable.  Globus took care of every luggage detail.  The hotel breakfasts were fabulous and the group dinners were fun. The trip was well-organized and we were escorted to wonderful places we wouldn't have found on our own; the mood was festive throughout.  Our travels went smoothly, thanks to you, Marcie Kotler. Thank you again for making our trip so special.
Recommended
Highly Recommend! Fantastic travel agent!
By: LJ
Reviewed on: 14 Jul 2014
Marcie Kotler is a fantastic travel agent. Her attention to detail is impecable. She truly cares about every client and is extremely knowledgeable in her field. 
Recommended
provides excellent service
By: e
Reviewed on: 29 Jul 2014
Would highly recommend using Marci who pays attention to details and ends up with the best alternatives for the client.
Recommended
AMAZING SERVICE
By: Justen123
Reviewed on: 05 Sep 2014
Truly perfect! Everything went as planned! Made sure all I had to do was enjoy my self! Kept checking the fares to see if I could get anything cheaper!! Overall A+++++++++++++++
Recommended
Sound advice from an experienced travel agent
By: Satisfied traveler
Reviewed on: 05 Nov 2014
Marcie's hotel recommendation fulfilled my requirements relating to location, quality of the property and the level of services provided. Likewise the airport transfer agency was prompt and professional. Both arrangements contributed to a wonderful week in London. Many thanks, Marcie
Recommended
Exceptional personal service
By: Lil
Reviewed on: 07 Jan 2015
Marcie is an exceptional travel agent. Her attention to detail and personal care is rare to find. She is the best travel agent I ever have worked with and I recommend her with flying colors!!!
Recommended
SeaDream II is a winner!
By: Pat COCA
Reviewed on: 23 Jan 2015
My husband and I totally enjoyed our first trip on SeaDream 2. The food was exceptional and the service outstanding. We were amazed that 85% of the passengers are repeat customers. The trip was not perfect as the weather was a bit iffy and there were high seas. Some ports had to be scratched. I would not choose the Ports of Call again as I didn't think the islands were as interesting as some others we've enjoyed further north in the Caribbean. The west side of Barbados was a great place to spend some time following the trip. Fabulous swimming and lots of good restaurants.
Recommended
Knowledgable, Thorough and Friendly!
By: JBDC
Reviewed on: 03 Apr 2015
I have used Marcie as our travel agent for 15 years. Every time I call or email her she responds promptly and immediately sets to work to arrange our plans. She is extremely knowledgable about destinations and hotels and excursions and everything that makes the trip go smoothly. She has arranged intimate weekends for my husband and I, a two week cruise for 25 family members and numerous company award trips for my husband at various destinations to name a few. I have referred her to many friends and they all agree that she is the best!
Recommended
Culture and Luxury
By: Dwl1543
Reviewed on: 06 Apr 2015
We had a fantastic trip to Guatemala. Every aspect of the trip was planned and well thought out beforehand and executed with perfection on the ground. The hotels were beautiful, the tour guides fantastic and the events perfect for a family of four. In addition to learning about another culture through the eyes of our thoughtful guides, we had the chance to experience a country unspoiled by mass tourism. It was quite special to have that experience.
Recommended
Amazing assistance
By: Laura777
Reviewed on: 24 Apr 2015
Ms Kotler was friendly, knowledgeable, accessible and cost conscious. She took what was a difficult trip to South Africa and made it all so seemless for me with airfare, hotel, transfers, outings, etc. It was better than my expectations. I would highly recommend her.
Recommended
Tulip cruise
By: CW
Reviewed on: 05 May 2015
Marcie is a terrific travel agent and lots of fun to travel with. She is always working and always on top of things. We have referred friends and family to her.
Recommended
Exceptional Travel Agent
By: Miche47
Reviewed on: 31 May 2015
Marcie was amazing. She truly outdid did herself. The attention to detail was incredible. The hotel treated us magnificently with an amazing upgrade, two phenomenal gifts, and a beautiful arrangement of fruit and champagne awaiting us on our arrival. Marcie arranged for all of this and we are truly grateful. She is the best in the business!!!!!!!!!
Recommended
Excellent & Knowledgeable Travel Consultant
By: RoseK
Reviewed on: 14 Jul 2015
Marcie is an excellent travel consultant. She is extremely hard working, knowledgeable and efficient. We have used her to book many of our trips. We appreciate that she prepares the material listing details clearly & concisely, without us having to feel obliged. In the past we have not taken a tour that Marcie looked into for us. She maintained her professionalism and dignity at all times. We will continue to use Marcie's services for future travel, as well as to recommend her. Thank you
Recommended
Expert, knowledgable service
By: AMC
Reviewed on: 01 Aug 2015
As always, Marcie finds the best options, gets us the best deals and plans every detail of whatever we are doing - to perfection!
Recommended
Great Trip to Maine
By: 1HappyCustomer
Reviewed on: 10 Aug 2015
Marcie did a great job in helping us to find a great last minute vacation spot in Maine. The location and accommodations were great and she really helped to steer us away from towns that were going to be overcrowded with tourists. She pointed us towards a town that was exactly what we had hoped for. Thanks for another great trip!
Recommended
The Best Service and Recommendations!
By: AMC
Reviewed on: 07 Sep 2015
Once again, Marcie found us the perfect spots to stay in far away places that we have never visited and used her connections to get us upgrades, perks and special credits - always at the best price - thanks!! AMC
Recommended
Secured a great upgrade
By: MarkW
Reviewed on: 03 Nov 2015
Marcie always provides quick and helpful advice. She suggested a great hotel for us in Boston and secured a great rate for us and got us access to club lounge which was a god send. Thanks Marcie
Recommended
Best travel agent
By: CW
Reviewed on: 03 Jan 2016
Marcie is invaluable. She is quick to respond even when she on vacation. I have recommended her to many friends. She is also really nice and a good traveling companion.
Recommended
Experienced and Amazing!
By: JB in DC
Reviewed on: 05 Jan 2016
Marcie has been booking our family travel for the past 15 years. Whether it is a quick weekend getaway, a family reunion trip of 25 for 2 weeks or my husband's company award trip...she has always provided the best service with amazing insight, expertise and follow through. We have referred her to many friends who also agree she is the best!
Recommended
The best there is!
By: JBDC
Reviewed on: 28 Jul 2016
I can always count on Marcie Kotler for the best, most knowledgeable service. She always goes above and beyond to meet my personal and family's travel needs. I never travel without her!
Recommended
The best travel agent
By: Asailboat
Reviewed on: 21 May 2016
Marcie once again planned and executed a perfect trip - the best hotels, perfectly timed connections and transfers and great suggestions everywhere we went - Another success full wonderful trip! Thx!
Recommended
Amazing Champagne and Alsace Bike Trip!
By: JB100
Reviewed on: 09 Sep 2016
Marcie is the best, she makes sure every detail is taken care of, from Hotels, trains, booking our Backroads bike trip and even dinner reservations! Thanks Marcie!
Recommended
Well informed
By: Cruise10
Reviewed on: 29 Sep 2016
Marcie was very responsive and well informed. All our bookings were handled efficiently and with accuracy. We would definitely use Marcie again for future bookings.
Recommended
Excellent service!
By: Kathy59
Reviewed on: 07 Nov 2016
The trip was planned perfectly. The accommodations were excellent and transportation was efficient and comfortable. Everything went smoothly and the service provided by Marcie was superb.
Recommended
Convenient and smooth travel
By: wildingp@aol.com
Reviewed on: 20 Nov 2016
Marcie' s organisation was, as usual, exemplary. Travel and hotels were very satisfactory.
Recommended
Thailand
By: BC
Reviewed on: 05 Dec 2016
Went to Thailand for a week. Seamless transition from place to place, had no worries when we were there. Thx Marcie for your expertise!!
Recommended
Trip on Silver Shadow
By: CW
Reviewed on: 17 Feb 2017
Marcie is a delight to work with. She is on top of everything. We would never change agents.
Recommended
Didn't realize how valuable TA can be
By: Kat
Reviewed on: 28 Apr 2017
Marcie was wonderful to work with and provided much valuable insight into the planning of trip. I utilized her service after speaking with a few other travel agents and 2 weeks before my flight was leaving. She worked tirelessly day and night to secure all the bookings for me. As the type that usually spends endless hours online reading all the TripAdvisor reviews, planning the itinerary and attempting to secure the best rates via various online/cc offers, I found that having a Travel agent that has the experience is worth so much more. The hotels she recommended were spot on and the best part was getting the extra special touches and a hotel upgrade. Do not hesitate to use her, at the min it's worth a chat to see if she's a match for your trip planning.
Recommended
Great travel agent
By: CW
Reviewed on: 07 May 2017
Excellent as always.
Recommended
Thorough, knowledgeable and efficient
By: Tom
Reviewed on: 05 Jun 2017
This is the first time that I have worked with Marcie. I had a Virtuoso Travel Consultant who passed away and needed to find another. I locked into Marcie because of geographic proximity and Virtuoso credentials. She certainly knows her way around the vacation market place, hotels, cruise lines and has contacts that facilitated us getting the suites in the cabins that we wanted. She was also quite diligent in saving us money when the cruise lines offered incentives. I have a couple of trips planed or in the planning phase for 2018 that I will work with Marcie on.
Recommended
Exceptional Travel Agent
By: Ii
Reviewed on: 13 Jun 2017
Marcie Kotler is the best travel agent I have ever worked with. She goes the extra mile and her attention to detail is exceptional. I recommend her highly!
Recommended
Vassar Reunion Poughkeepsie, NY
By: Eugenia
Reviewed on: 23 Jun 2017
She was great, responsive!
Recommended
Marcie the magnificent
By: NATE
Reviewed on: 10 Jul 2017
As usual, Marcie proved to be the most important reason that we enjoyed a delightful trouble free trip. In all our dealings with her, she demonstrated a vast knowledge of the travel industry, and went the extra mile to ensure that we would not encounter any problems during our vacation. She has an uncanny capacity to always take care of the minutest details associated with every aspect of our trip. All this she accomplishes in a refreshing engaging manner and with outstanding interpersonal skills
Recommended
Great advisor
By: Cw
Reviewed on: 07 Oct 2017
Terrific! We call her Saint Marcie.
Recommended
Australia
By: Happy traveler
Reviewed on: 07 Dec 2017
Flawless travel plan.
Recommended
Marcie Kotler
By: CW
Reviewed on: 28 Mar 2018
Marcie is so helpful that we call her Saint Marcie. She answers all questions and strives to get the best deals possible. A truly wonderful travel agent.
Working with Marcie Kotler, you will have access to:
- An experienced travel guide whom you can rely on before, during, and after the trip
- Exclusive luxury resorts and properties
- Once in a lifetime experiences
Explore with the Best
Virtuoso Advisors are constantly pushing the boundaries in unique travel experiences.
Alliance programs are unique tailored experiences exclusive to travelers working with Virtuoso Travel Advisors.
learn more
Australia
Aruba
Botswana
China
France
French Polynesia
Indonesia
Israel
Italy
Maldives
Mozambique
South Africa
Seychelles
Turkey
Vietnam