Travel Specialties
Interests
Beach & Sun
Family Travel
Culture, History & Arts
Destination Weddings
Safari
Destinations
United Kingdom
Bermuda
China
Egypt
France
Selling Travel Since
1989
My Background
Jennifer Wilson-Buttigieg joined Valerie Wilson Travel, Inc. in February 1991. Over 20 years later, as Co-President and Co-Owner, her focus is on the overall strategy of the family owned business which is ranked #30 by Travel Weekly and #22 by Business Travel News. Jennifer manages business development, sales, operational, administrative and technology functions at one of the largest women-owned and family-managed travel consulting businesses in the U.S. She continues to grow all business sectors from corporate travel to meetings, groups and incentives, to the expansion of fulfillment and strategic marketing alliances. However, her true passion is to sell.
Jennifer is regarded as an expert within her profession and has been named as one of the top Travel Specialists for Business Travel by Condé Nast Traveler, seven years consecutively (2005 - 2011) and was listed on Travel + Leisure's "The A-List" for Business Travel in 2009, 2010 and 2011. She is a frequently approached by local and national publications (New York Times, Wall Street Journal, Condé Nast Traveler, Travel Weekly, Worth Magazine, Leaders Magazine, aol.com and bloombergnews.com etc.) to express her opinions and views on various travel related topics. Jennifer has also been a panelist on the nationally broadcast Nightly Business Report, World Business Report (CNBC). Her love for the travel industry has afforded her the opportunity to speak, participate or moderate on luxury travel forums at ILTM, ASTA, LTE, Virtuoso Symposium, as well as on an ad hoc consulting basis for companies.
Jennifer serves on the travel advisory boards of Abercrombie & Kent, Sofitel Luxury Hotels, is a member of the ASTA Corporate Advisory Council and the ASTAPAC committee, as well as Travel Market Report's Editorial Advisory Board. She was Virtuoso's Technology Committee Chairman for five years and is now an ad hoc member of this committee, as well as being a member of Virtuoso's Next Generation Committee Additionally, Jennifer is a member of the Collette Vacations Board of Advisors, having transitioned from their philanthropic Collette Foundation Advisory Board.
Jennifer received the ISTA/ASTA Barbara O'Hara Advocacy Award in 2010, which is given to the ASTA member who has made the most significant contribution in advocating for the interests of the travel agency community before federal, state and/or local governmental authorities.
Her many philanthropic commitments include community involvement with The Reformed Church of Bronxville, as well as being a member of the Women's Forum and Education Fund. Jennifer's passion for the Make-A-Wish organization and focus on rising travel wish costs is a priority to her. She is on the Board of Directors of the Make-A-Wish Foundation of Metro New York and Western New York Chapter, a member of the Governance Committee, and the Wish Granting Committee. Jennifer was recognized as the honoree for the 2012 Gala and helped to establish a newly created "Travel Wish Bank" with the assistance of the travel community, clients and friends to help offset the increasing cash cost of travel wishes.
Jennifer graduated from Haverford College with a B.A. in History and a minor in Political Science, and in 2004, received her Executive MBA from the Owner/President Management (OPM) Program at Harvard Business School. She is also the reunion chairperson for her HBS class.
She has diverse interests, from being an avid golfer, collecting antique English silver, to traveling worldwide both for business and pleasure. She lives in Bronxville, New York with her husband and teenage son.
Places I Have Traveled
Reviews and Recommendations for Jennifer Wilson-Buttigieg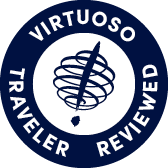 Virtuoso Verified Traveler
All reviews are from confirmed guests sharing exclusive insights
Sort reviews by
Recommended
The Best
By: Bob
Reviewed on: 13 Jan 2014
As usual all details were perfect and both flights went very well....Outstanding!!!!! and Appreciated!!!!
Recommended
Highest Recommndation
By: Gary33
Reviewed on: 13 Feb 2014
Every aspect of our trip was exquisitely planned and integrated. Our accommodations were beautiful, luxurious and very spacious. All travel plans: air, transfers and local transit were fully integrated, effortless and efficient. The concierge service recommended by VWT was exceptionally helpful and insightful. All of Jennifer's knowledge and efforts produced a memorable celebration of my godson's 21st birthday and a thoroughly enjoyable group ski weekend!
Recommended
Highly Recommend
By: Jayesh
Reviewed on: 24 Feb 2014
The overall experince with Mallory was excellent.  I had some tough moments when some of the reservations did not come out on time - but I think WWT came through with the hotel and airline transfers and we had one of our best experiences in St. Barths - this being our third time.  Cannot say enough about the hotel and the preference they gave to WWT.  Only area we could have seen some improvement was in getting my transfers done earlier from St. Maarten to St. Barths - as I ended spending much more than the regular fare.  
Recommended
A Bespoke and Gracious Stay
By: Gary
Reviewed on: 30 Mar 2014
Jennifer and her team not only chose the perfect hotel for our stay in Palm Beach, their strong relationship with the management of the resort led to our receiving a very warm and personalized reception throughout our stay. We received numerous upgrades, treats and special courtesies that made our wonderful vacation even more pleasurable and relaxing. This is the type of professional service that is not only invaluable but also increasingly hard to find in our electronically homogenized world.  Hats off to Jennifer and her team at VWT for exceeding expectations yet again!
Recommended
highly recommended
By: Katrina
Reviewed on: 09 May 2014
Incredibly helpful staff with good suggestions. Put us in wonderful hotels which both gave us upgrades because of this agency.
Recommended
High recommend
By: sreckler@benthamimf.com
Reviewed on: 01 Jul 2014
Franca planned our trip beautifully.  She was on top of the most minute detail.  However, I would not recommend our guide in Rome.  He was on "auto-pilot" and when he was not on "auto-pilot", he was on his cell phone. The guide in Florence was enthusiastic about what he was showing us and the tour of the Vasari Corridor, at the suggestion of Franca, was fantastic.We can't wait for you to plan another trip for us.Thank you!
Recommended
Great Location
By: jpun
Reviewed on: 18 Oct 2014
Fasano was a good hotel and very good service. The 2K plus for the suite seemed a bit over the top thought.
Recommended
First Class
By: George57
Reviewed on: 13 Nov 2014
Takes a real interest in what the client wants from their vacation and makes it happen! Friendly, great communication and, best of all, really professional and good at doing the right things first time. The best I have ever dealt with - thanks!
Recommended
First class advice and planning down to every detail
By: Barrett
Reviewed on: 24 Nov 2014
This trip to South Africia including Cape Town, wine country (at Graf Deliere) and Safari at three camps, was extremely well planned and executed down to being met in the airports to insure smooth pick up and delivery. Ready to go back
Recommended
Haverford
By: G-Bob
Reviewed on: 05 Dec 2014
Outstanding service with fabulous emphasis to detail
Recommended
Alicia is always helpful
By: Nina
Reviewed on: 09 Apr 2015
Great trip, well organized from a travel point of view. Easy booking from hotel/airlines to rental car and activities/dinner. Thank you!
Recommended
Splendid trip, thanks to Emily Pretiss
By: Jack1977
Reviewed on: 19 Jun 2015
Our fabulous travel agent, Emily Prentiss, helped us arrange a thoroughly wonderful trip. We spent the first half in Tuscany at Castel Monastero, about 20 minutes from Sienna. This just a totally charming place to stay. It is surrounding by beautiful Tuscan countryside and their own vineyard. The buildings are of Renaissance vintage, but inside everything is modern and comfortable, including a great spa with about five swimming pools. There is also an excellent Gordon Ramsey restaurant and very special service. Then we went to the Hotel Splendido in Portofino, which is truly one of the remarkable hotels we have ever seen. It overlooks the harbor, and has the most beautiful rooms, views, service, food, etc. It seems like every movie star who ever lived stayed there. Emily gave us great tips on places to see in Cinque Terra and elsewhere in Liguria. So it was all terrific and highly recommended. Many thanks!
Recommended
Terrific service!!!
By: Bob
Reviewed on: 01 Aug 2015
The Avis car service was most outstanding!!!
Recommended
Client Centered Service at a Beautiful Hotel
By: GE
Reviewed on: 20 Oct 2015
The Capella Hotel in Georgetown is both stylish and comfortable. It is in a terrific location: very convenient yet quiet. Management is consistently excellent: concerned and responsive. On this visit, housekeeping had some uncharacteristic lapses in quality, but management was reassuringly helpful and apologetic. This is our favorite hotel in DC and we plan to continue to be regular clients. We feel confident that standards will be properly maintained.
Recommended
Perfect outcome of complicated trip
By: Jackgorm
Reviewed on: 06 Nov 2015
Once again we asked our fabulous travel consultant, Emily Prentiss, to put together a complicated travel plan that combined business and pleasure, several different departure dates, and changes because of security concerns at our destination. There were a lot of moving parts to this and a Middle Eastern country in which customer service is not a known phrase, but Emily patiently and persistently researched things, made great recommendations, and put up with multiple changes. The outcome was a smooth trip in which everything worked out perfectly. And we had a great time!
Recommended
A Truly Beautiful Resort
By: Gary33
Reviewed on: 25 Jan 2016
The Dorado Beach, Ritz-Carlton Reserve Hotel, is a spectacular resort. As always, Valerie Wilson Travel did an exceptional job in coordinating our visit to the resort as well as our time spent there. The property and buildings are extraordinarily beautiful: scenic grounds and strikingly modern architecture! The food is consistently delicious and dinners are much more creative than one might expect at a resort. Although service is generally high throughout the resort, service in the main restaurant in the morning and for evening dinners needs to be improved. Breakfast although buffet style, becomes chaotic; and in the evening the lighting and ambiance in the dining room are not nearly as sophisticated as all other aspects of our experience at the hotel. Service at the beach, for our accommodations, in arrangements for and during golf, and for coordination with the office were all excellent. This was our second stay at the Dorado Beach and we plan to return, hopefully many more times!
Recommended
Incredible service!
By: NRR
Reviewed on: 25 Feb 2016
One would think that the entire staff is sent home with a list every night of guests and their names. It seemed as if almost every staff member knew us by first name and if not, certainly by last. In addition to that each and every person working on the property goes out of their way to welcome you with a smile and a hello. There is not one cranky staff member in the entire resort. Pretty amazing. Even on a day full of rain they go out you their way to accommodate and even waved charges when run off the beach and forced to sit in the restaurant for an hour. It is a beautiful location, pick up at the airport is perfect and the added benefit that you ride bikes everywhere make it homey and relaxing. My only thought would be that they need to refurbish a bit and certainly need to repaint the villas on the outside. When you look across the lagoon, what you see should be in keeping with everything else in the resort. Well cared for and pristine. It highly recommend it.
Recommended
Personalized and sophisticated attention
By: Gary2233
Reviewed on: 29 Mar 2016
Jennifer and her team helped us choose the perfect resort for our family Easter Holiday. Convenient to fly to on St. Martin, La Samanna is beautiful and luxurious. It is also relaxed and comfortable. Our villa was located on a particularly scenic part of the beach and was stylishly decorated. The resort offered us many amenities and considerations due to the VWT's highly regarded relationship with them. We would certainly recommend La Samanna and St. Martin and even more highly recommend Valerie Wilson Travel for their insightful and professional assistance.
Recommended
Top notch provider, top notch recommendations
By: TimV
Reviewed on: 10 May 2016
My partner and I were looking for a special way to celebrate her birthday. We contacted Valerie Wilson Travel and were referred to one of their travel experts. The whole process was seamless and the trip we went on was fantastic. We went to Kaui, Hawaii and just loved it. The Valerie Wilson Travel expert helped us book a wonderful hotel (Hyatt at Poipu Beach) and helped us select the right package. She even made little recommendations that made all the difference (i.e. renting a convertible.). I would recommend Valerie Wilson Travel without reservation (no pun intended). If you want a top quality travel experience, give them a call.
Recommended
The value of access
By: Gary17
Reviewed on: 06 Sep 2016
The Rosewood in Georgetown is our favorite hotel in DC. It was introduced to us by Jennifer Wilson-Buttigieg and her team at VWT. While that was a great service in itself, the level of attention we receive at the hotel is extraordinary and flows from our status as VWT clients. That is the power of access that distinguishes VWT along with their own attention to detail and top class expertise!
Recommended
Another fabulous trip thanks to Emily Prentiss
By: Jack
Reviewed on: 19 Nov 2016
A friend recently asked me if I found having a travel consultant help us with our trips realty valuable. "What can they do for you that you can't do yourself on the Internet?" He asked me. This trip we just took (a week in Paris and Budapest for work and then a vacation in Germany) tells it all: without our wonderful travel consultant, Emily Pretiss, the trip would have been far less satisfying. Thanks to her, it was terrific. In Berlin and Weimar we had great hotels--we would not have known which to pick, but Emily advised us and she was, as usual, right on target. She understands exactly what we like, including our price ranges. We had the best driver and guides in Germany--all arrangements made by Emily and all worked out great. Emily advised on the whole itinerary in Germany, enabling us to see many things in the time allotted without feeling rushed at all. She helped us get reservations to restaurants and tickets to concerts.
Recommended
Thanks for your great help!
By: jackgorm
Reviewed on: 10 Apr 2017
We have had great experiences with you and especially our fabulous travel consultant, Emily Pretiss, in which you planned trips to places we had never been. This particular trip shows your expertise in a different way: we have been to The Arrabelle at Vail for many years before we met Emily. So is is still helpful to ask Emily to plan a trip to a place we are familiar? Indeed, it totally is! Everything goes so much smoother. We got a much better arrangement at The Arrabelle (which is a great resort) then we could have on our own. And the convenience of having Emily make all the flight and transfer arrangements was great. She was able to tell us all the best prices and times--something that would take me forever to do on my own. Thanks again for all your help.
Recommended
Brown's Hotel
By: Daisy
Reviewed on: 17 Jul 2017
They are always terrific with great ideas.
Recommended
A complicated trip made perfect
By: Jack
Reviewed on: 25 Jun 2017
We presented our wonderful travel advisor, Emily Prentiss, with a complicated task this time. I needed a week in Israel for work and then my wife and I wanted a trip to France for our 40th anniversary. To make things more complex, we have been to France a lot and threw out various places all over the country in which we were interested. Emily took all this disparate information and crafted a fabulous trip. Everything was beautiful and interesting and all the parts went so smoothly you might have thought it was a pre-packaged trip that had been planned for years. So we got a very individualized trip that nevertheless had not a single glitch. And I marvel at the way Emily picks hotels and guides for us, one better than the next. We cannot tell you how impressed and grateful we are.
Recommended
Great cruise
By: BF
Reviewed on: 17 Jul 2017
Friendly service, checked several options to find best choice for family trip
Not Recommended
Recent Trip
By: Art
Reviewed on: 23 Aug 2017
JWB has never spoken to me. She had Rachel Braylovsky return the call instead and I have very much enjoyed working with her. Very responsive, professional and would recommend her enthusiastically.
Not Recommended
Naples
By: art
Reviewed on: 27 Sep 2017
I don't know JWB but Rachel Braylovsky is great.
Recommended
No trip is simple, Emily Prentiss just makes it seem that way
By: jack gorman
Reviewed on: 16 Oct 2017
We had the wedding of a dear friend's daughter to attend in Santa Barbara, CA. So we asked our travel advisor, Emily Pretiss, to arrange the cross-country trip for us. No big deal, right? Flights and a hotel. But there were so many choices of flights and hotels, and besides that restaurants and things to see. Emily got us the perfect combination, including remembering to recommend a convertible for our drive up the coast and through the mountains and a romantic dinner al fresco overlooking the Pacific Ocean. Even a straightforward-seeming trip like this can have lots of moving parts, but Emily always makes it a pleasure to plan any trip.
Recommended
Easy trip planning
By: Mimi
Reviewed on: 04 Nov 2017
I worked with Franca DiSpigna at Valerie Wilson Travel. She was meticulous in her planning of our trip and every recommendation she made from private tours and restaurants to our hotel selection made this trip exceptional and so very special. We had the best traveling experience from beginning to end due to her expertise and personal touch. It was a trip to remember!
Working with Jennifer Wilson-Buttigieg, you will have access to:
- An experienced travel guide whom you can rely on before, during, and after the trip
- Exclusive luxury resorts and properties
- Once in a lifetime experiences
Explore with the Best
Virtuoso Advisors are constantly pushing the boundaries in unique travel experiences.
Alliance programs are unique tailored experiences exclusive to travelers working with Virtuoso Travel Advisors.
learn more
United Kingdom
Bermuda
China
Egypt
France
Italy
Maldives
South Africa
Switzerland
Thailand
United Arab Emirates
Mexico