Travel Specialties
Interests
Family Travel
Beach & Sun
Food & Wine
Honeymoons
Hotels
Selling Travel Since
2009
My Background
Stemming from a lifelong passion for the world, Laura is eager to help others realize their dreams of travel through her work as a travel advisor and was named one of 2010's top "30 Under 30" travel agents in the country by Travel Agent Magazine. Laura is continuously inspired through her travels, with her ultimate goal being to have her clients return home with a greater cultural understanding, as well as memories that will last a lifetime. Laura is passionate about educating clients, especially those among a younger generation, about the advantages of using a travel advisor. She has planned such trips for clients' as honeymoons to the Maldives and the British Virgin Islands, long weekend getaways to California wine country and Amelia Island and three week tours Europe and South America.
Laura was recently named as one of Condé Nast Traveler's Top Travel Specialists for 2013 as the specialist for the Southeast United States.
Places I Have Traveled
Reviews and Recommendations for Laura Epstein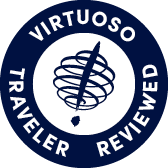 Virtuoso Verified Traveler
All reviews are from confirmed guests sharing exclusive insights
Sort reviews by
Recommended
Wonderful Weekend
By: Meaghan
Reviewed on: 24 Jul 2015
My family and I had a wonderful weekend at the Ritz in Amelia. Laura helped us by booking our room and setting us up with some wonderful treats (wine in our room, credit at the spa, and credit at the breakfast cafe). As expected the customer service was amazing. We never wanted for anything. The weather was perfect which was a huge bonus. Thank you!
Recommended
Outstanding Agent !!
By: Mike S
Reviewed on: 18 Nov 2015
I greatly enjoyed working with Laura. She was extremely quick to respond via email when planning the trip. She was very responsive to my trip requests. And my trip was a HUGE success. It couldn't have been planned any more accurate to what I wanted.
Recommended
Outstanding service again
By: BBCheney
Reviewed on: 07 Dec 2015
Another great trip with Laur! She's the best to deal with for all of our vacation needs.
Recommended
Great Guidance
By: E&R
Reviewed on: 08 Jan 2016
Laura helped us plan an excellent trip to the city of London then the Cotswolds. We have not met Laura in person and this was our first trip planning experience with her. Having never been to either of these locations we expressed our desires for this specific trip and how we like to travel. She nailed it! Both hotels were exactly as we wanted and expected and the overall guidance about planning the trip was great, especially given the little information we provided her to go on. We will be calling Laura again soon for our next trip. Thank you!
Recommended
Relaxing
By: Waldco
Reviewed on: 06 Jan 2016
Laura, Thank you for your help in planning our recent trip to Jumby Bay. The experience was smooth and the APP came in very handy. Our stay was excellent and while we did have a snafu here and there, you and your team handled it very well and the overall outcome was very good. Thank you again, David
Recommended
Wonderful service!
By: Reed
Reviewed on: 15 Mar 2016
Laura has helped us with many reservations and we are always so happy with our travel arrangements and accommodations. She is great about checking in to make sure our travel documents are current and that our dinner and spa reservations are made. We just got home and are looking forward to booking our next trip with her.
Recommended
Amazing!
By: Jana
Reviewed on: 27 Mar 2016
Laura is simply amazing. She helps from the biggest to smallest trips and ensures a customer has all aspects of their trip planned. I would recommend her to anyone!
Recommended
First class service!
By: MaryBeth
Reviewed on: 10 Sep 2016
Laura met our families every need in a short time frame. She was resourceful and immediately responsive creating trip options to meet our family's unique needs. She has excellent customer service skills. She identified saving opportunitities. She was very patient and was organized in communicating deadlines. I wouldn't hesitate in going back to Laura to organize another trip for us and friends.
Recommended
Excellent trip planning
By: Steph7
Reviewed on: 21 May 2016
Laura did an amazing job planning our trip to Miraval! She made sure we were able to get the best package available for what we wanted. Our trip and stay at the resort was seamless.
Recommended
Great booking experience
By: ATL2FL
Reviewed on: 10 Jun 2016
Our experience was great. So easy to book. Same rates as online plus we were offered a free upgrade to a suite, a 100 spa credit as well as free bfast for 2.
Recommended
Wonderful Travel Agent
By: Lesleymo
Reviewed on: 18 Jun 2016
Laura is an exceptional travel agent! She helped us book a romantic getaway in St. Lucia at Jade Mountain! Her expertise throughout the process and knowledge made our planning a breeze! We will definitely use Laura to book our trips in the future!
Recommended
Excellent Friendly Service and Upgrades/Amenities
By: ATL Mike
Reviewed on: 28 Jun 2016
Laura helped me plan a short trip to Las Vegas. She responded promptly to my emails, offered advice only after asking enough questions to determine my wants and needs, and obtained great rates. She clearly and succinctly explained the upgrades that I would receive by booking with her (room upgrade, free in-room breakfast, $100 spa credit). Everything went smoothly at check-in. She is a real professional. I imtend to rely on her advice and book through her whenever I am planning a nice trip.
Recommended
Memorable Trip to France & England
By: Emily
Reviewed on: 02 Oct 2016
Laura helped my husband and I plan a memorable trip for our 10th Anniversary. She went above and beyond as we were planning our trip helping match our requests with reality and being respectful of our budget. She recommended a great design for the number of places we wanted to visit and the order in which to visit them. She found some fun things, like a private tour of Paris and Champagne valley, that we wouldn't have scheduled on our own; we learned so much and it helped us get the most out of our stay. Our accommodations were great and our meals were delicious. Our trip was amazing. The itinerary app was a life saver. We can't wait to plan our next trip with Laura!
Recommended
Amazing trip - stress free thanks to Laura!
By: TracyandRusty
Reviewed on: 25 Jul 2016
We recently returned from our trip to Sicily and it was amazing. Not only was the country beautiful, but the trip was stress free thanks to Laura and her team. We loved Grand Hotel Timeo and the wine tasting that she arranged was spectacular. It was a private tasting experience and we loved every minute. The car services that she arranged throughout the week were always on time and the drivers were great. I can't say enough great things about the trip and how much we appreciate all that Laura did to make the trip spectacular. We won't book another trip without her!
Recommended
Awesome UK Family Vaca
By: Bess
Reviewed on: 01 Aug 2016
Laura provided us with a great family vacation in England. Our kids ages 4,7, and 8 all enjoyed a great vacation and will always remember this vacation. We had excellent guides and hotels. It was truly a great experience and I could not recommend Laura enough.
Recommended
Well thought through honeymoon
By: EastCapDwellers
Reviewed on: 21 Aug 2016
Laura put together a well thought out plan for our amazing honeymoon to South Africa. From the first preview of a plan to the day we left we were taken care of. The trip was a breeze and we got to do everything we had wanted to. The next time we go back Laura will be our first stop.
Recommended
Perfect Birthday Trip
By: MRU
Reviewed on: 29 Aug 2016
Thank you Laura for recommending Round Hill to us. We had the perfect trip. We can't thank you enough for everything you did.
Recommended
Seamless
By: bgaiiso
Reviewed on: 06 Oct 2016
My wife and I went on a 2 week trip to English countryside for our birthday. We hadn't travelled internationally since our kids were born. While we didn't originally envision English countryside for what we wanted out of our trip, but it ended up being everything we wanted and the arrangements were such that we never had a concern. We couldn't be happier.
Recommended
Pacific NW trip
By: Annie
Reviewed on: 10 Oct 2016
Laura and her team were amazing. We had the best vacation, with expertly picked restaurants, hotels and trips.
Recommended
Wouldn't Plan a Trip without Them!
By: Lesley
Reviewed on: 17 Oct 2016
Laura and Angie are simply the best! This is the second trip they have planned for us this year! And, I can't tell you how smooth they make the planning process as well as the trip! We surprised our children with a trip to NYC for a long weekend! They made the perfect hotel recommendation and literally scheduled every detail of our trip including tours, museums, shows, and restaurants! Can't imagine booking a trip without them! Highly recommend!
Recommended
Wonderful experience
By: SuzyP
Reviewed on: 19 Oct 2016
After many trips to many Disney hotels we decided to check out an on property "off property " hotel. Our experience was magical. From the moment we arrived every need was met. The children loved the pools and the breakfast, and I loved the room and the staff. I highly recommend this hotel. Rose was the best.
Recommended
A Travel Advisor You Can Trust
By: Maureen Lev
Reviewed on: 12 Sep 2017
Laura is a fountain of information and a diligent planner. She makes planning a vacation stress-free and always offers good alternatives. I am confident when she makes my arrangements. She never lets you down!
Recommended
Italy
By: J&R
Reviewed on: 25 Sep 2017
Laura's and Angie's responses were always very prompt and they made excellent recommendations, which contributed to a fantastic vacation.
Recommended
Italy Trip
By: Todd Harris
Reviewed on: 07 Nov 2017
She was awesome. We definitely plan to use her again.
Recommended
Very pleased!
By: Kim
Reviewed on: 08 Dec 2017
Laura has been incredibly pleasant to work with and very helpful and responsive on both trips she has planned for us so far. The properties Laura chose were exactly what we were looking for and we got VIP treatment because we booked through her. I highly recommend Laura for travel planning and look forward to using her again in the future.
Recommended
London Thanksgiving '17 trip
By: Ben Gold
Reviewed on: 11 Dec 2017
Laura - was incredible - easy to access - answered questions day and night and always had resources to go to for questions that she wasn't able to answer. She was incredible helpful and put together an incredible trip - including hotel and travel for me and my family. Can't say enough positive about Laura and her staff.
Recommended
Flawless Planning and Execution
By: mackenna.m.white@gmail.com
Reviewed on: 07 Jan 2018
Laura Epstein and Ali White were great! My sister and I wanted to take a trip but we didn't know where to, Laura and Ali found us several amazing spots to choose from. They did everything from start to finish, making sure we were informed and ready to go! I can't recommend them enough. I know l will be using them again, hopefully soon!
Recommended
Laura and the SmartFlyer Team
By: Darren
Reviewed on: 12 Jan 2018
Laura provides a truly professional service and genuinely cares about her clients' travel experiences. It is a pleasure dealing with Laura and the SmartFlyer team and we look forward to a long association with them.
Recommended
Australia
By: Brad
Reviewed on: 06 Jan 2018
Amazing as always. Love working with Laura and her team!
Recommended
Fabulous Experience as Always
By: Lesley
Reviewed on: 09 Jan 2018
Laura has always done a fabulous job booking our trips! She planned this last minute 8 day trip to London, England in weeks with a smile! Her staff is equally as professional and helpful. From the hotels to the tours, our entire family (including 8 and 10 year old) were very pleased!
Recommended
Perfect Ski Trip
By: Meredith
Reviewed on: 05 Mar 2018
Another fabulous trip thanks to Laura's help!
Recommended
Angie Smith and Laura Epstein are the best!!!
By: Angie
Reviewed on: 06 Mar 2018
Our last-minute trip to the Ritz Oconee went off without a hitch thanks to Angie and Laura! The special touches, including wine and cheese upon arrival, got us into "vacation relaxation" mode the moment we crossed the threshold of our room. I'd highly recommend!!
Recommended
Our Manager of Details
By: Sarah
Reviewed on: 29 Apr 2018
We have worked with Laura on two trips, one of which is completed. Everything went perfectly smooth in a trip with lots of moving parts, such as being met at a small airport in southern Argentina to be driven into Chile and being met in Buenos Aires and driven to a second airport. She also arranged two days of individual tours in Patagonia, working with the a very good local company. Laura attends to details and doesn't drop the ball when she is making arrangements for her clients. We are looking forward to our upcoming trip knowing that all of our flights have been well taken care of.
Recommended
Round Hill Jamaica
By: RHR
Reviewed on: 23 Mar 2018
Everything about the trip went smoothly with Laura's help. We were given early check in and a late check out as a courtesy because of her.our transfers ran smoothly. Laura is very organized and we try to use whenever we can.
Recommended
Gasparilla
By: Ashley
Reviewed on: 23 Mar 2018
It was great...she was very responsive.
Recommended
Harbour Island
By: Caelyn
Reviewed on: 29 May 2018
Working with Laura was fantastic! I have never used a travel advisor to book a trip and Laura exceeded all expectations. She made the process so easy and stress free and all of her recommendations were wonderful. She was quick to respond and was great about communicating throughout the planning stage and even while we were on our trip. I'd highly recommend Laura and will definitely be referring her to others.
Recommended
Laura's Great
By: David P.
Reviewed on: 08 Apr 2018
Laura and Angie always do everything first class, and the best is that they always deliver special deals and special treats that are always appreciated.
Recommended
VIP treatment
By: Shelley M.
Reviewed on: 10 Apr 2018
Laura was awesome to work with and even responded to me while she was in Ireland! Not only did she save me a lot of money (free breakfast everyday, spa credit, better rates) but we were upgraded to a huge suite. Our trip was perfect!
Recommended
5 Star Travel Agent
By: MLEV
Reviewed on: 07 May 2018
I have been working with Laura for several years and she is consistently knowledgeable, efficient, and pleasant to work with. She is a good source for private guides and offers excellent travel advice.
Recommended
Turks and Caicos
By: ksp
Reviewed on: 08 May 2018
I worked mostly with Alison on our trip to Turks and Caicos. She made everything very easy. She was responsive and quick. We were pleased with all of her recommendations.
Recommended
Amazing experience!
By: Hankey
Reviewed on: 13 May 2018
They were so great! I will use them for all my trips moving forward! They made it so smooth and easy managing everything from hotels to transportation, excursions and more! They were super organized, VERY responsive and out of this world customer service. I saved probably $600 and got a free upgrade on my room. So you get someone to do all the work and save money....no brainer! Thanks guys!
Recommended
Knowledgeable, courteous & responsive
By: Elizabeth
Reviewed on: 09 Jun 2018
As always, Laura does not disappoint. She and her team tended to every detail - including ones we didn't think of - to ensure we had an itinerary suited to our preferences, and top notch lodging and travel services. She's incredibly responsive and knowledgeable. Our trips always go better when we work with Laura- and our travel partners agree!
Recommended
Extremely helpful and easy to work with
By: Amy
Reviewed on: 23 Jun 2018
It was so easy. She is very helpful and efficient. She follows up prior to your trip and once we arrived we had a room upgrade! I'd highly recommend working with her!
Recommended
Laura and Her Team
By: Banu
Reviewed on: 29 Jun 2018
Amazing! Laura and her team make traveling a pleasure and not a stress!
Recommended
Israel June 2018
By: Allison Dubovsky
Reviewed on: 10 Jul 2018
Our trip was BEYOND amazing. Laura put us in touch with an Israeli agent that helped us plan a dreamy getaway!!!!
Recommended
Great Advisor!
By: Paul
Reviewed on: 11 Jul 2018
I literally had to do nothing, which is what I wanted in planning a trip. I just said where I wanted to go, some interests, and Laura set up the rest. All of her recommendations turned out amazing, whether that be hotel, food, activities. Best vacation I've ever been on and also the least hassle. Everything was set to go beforehand. I just showed up where I was supposed to be and enjoyed. Will definitely work with Laura again.
Recommended
London
By: Dave
Reviewed on: 16 Jul 2018
Laura is very professional and responsive - and she has great enthusiasm for her role in delivering once in a lifetime vacations.
Recommended
San Juan Islands
By: Karla
Reviewed on: 12 Aug 2018
Excellent! She started off by getting an overview of where we have been before and how we like to travel which was very helpful in modifying the trip to our likes and dislikes.
Recommended
Dream Honeymoon
By: kralc
Reviewed on: 08 Oct 2018
This was the most amazing experience! Working with Alison took all of the stress out of our trip! She recommended travel options that I never even knew existed, such as a VIP guide through the Jamaica airport, and these options made the trip so much smoother! The resort treated me like a celebrity when we checked in! Transfer to and from the resort couldn't have been easier! I will never plan a trip myself again! Do yourself a favor and let the Laura Epstein Travel Group plan your trip for you!!
Recommended
Alison
By: Croatia 2018
Reviewed on: 26 Oct 2018
I ended up working with one of Laura's associates, Alison White. Alison was wonderful! She was patient with me as our plans changed many times. She offered suggestions, was timely with responses and helped pick the tours that would work best for our family of five. She was great at communicating our schedule and thoughtful when putting the schedule together. When we were in Croatia, she helped change dinner reservations and was quick to respond. I have already recommended her to friends!
Recommended
St lucia
By: Sspano01
Reviewed on: 02 Nov 2018
It was an easy process to book a fantastic destination. Reviews Laura several times and plan to in the future as well for more trips. By the way I need to book that room at the Ritz-Carlton in Paris where you can see the Eiffel Tower, sometime in 2022 I think let me know what's available
Recommended
NYC
By: Jules
Reviewed on: 02 Dec 2018
Enjoyable as she knows what her client wants!
Recommended
Great trip to Grand Cayman!
By: Amy
Reviewed on: 22 Jan 2019
Laura was the perfect travel planner - responsive, took initiative, listened to our requests and presented multiple options, sent us reminders, and followed through on everything we asked for. Will definitely use again!
Recommended
Atlantis
By: Natalie
Reviewed on: 09 Jan 2019
Very easy. Painless. She had great recommendations. Loved working w her
Recommended
Bali Holiday with Family
By: Bali holiday
Reviewed on: 03 Jun 2019
Working with Laura was fantastic. She organized all the hotels and our itinerary within our budget to make a memorable family holiday in Bali over Christmas in 2018. We very happy with the whole trip and the additional shopping and restaurant recommendations. Thank you for making it so easy!
Recommended
Turks & Caicos Trip
By: Dave
Reviewed on: 09 Jan 2019
Laura was terrific! Great ideas on the itinerary, always responsive, very knowledgeable about the area - very high marks!
Recommended
The best in the biz
By: Jonathan
Reviewed on: 19 Jan 2019
Laura is the best. Has great ideas, knows the best places to go and never disappoints with her recommendations.
Recommended
Amazing
By: Banu
Reviewed on: 11 Jan 2019
Laura make the trip planning as enjoyable as the trip itself. She is a true pleasure to work with!
Recommended
Palm Beach getaway
By: Princess Caroline
Reviewed on: 18 Feb 2019
We got extra perks due to our affiliation with Laura and virtuoso!
Recommended
Fabulous getaway
By: Blue8belle
Reviewed on: 02 Mar 2019
Laura hooked us up with a much needed get away to Old Edwards Inn. We loved staying at Half Mile Farm and cant wait to go back again next year. Laura and her team were so professional, efficient and very easy to work with. I would highly recommend them!
Recommended
Paris
By: APC
Reviewed on: 13 Mar 2019
Laura and her colleague, Angie Smith, went over and above in helping plan my family's trip to Paris. They were both incredibly helpful and responsive every step of the way. They helped arranged our tours through We Travel France which hooked us up with an excellent guide. Laura and Angie had great restaurant suggestions. They also took the initiative in grabbing confirmations for tours I had arranged on my own and incorporated them in our overall trip. The AXUS app was so easy to use. Early on, Laura gave us great advice on hotels, and we are so glad we stayed at Le Bristol. Laura and Angie made trip planning so easy!
Recommended
sea island
By: allison
Reviewed on: 28 Mar 2019
Helpful in every respect...making sure we had the right room for our family vs. an adult only trip. This was a new location for us & Laura took the time to explain the property and where we would want to be. She was extremely thorough, helpful and came across as a real expert referring to her own time at the property.
Recommended
Costa Rica
By: Amy
Reviewed on: 02 Apr 2019
She was wonderful. Very responsive and took care of everything from flights to transportation within Costa Rica, to hotels, and adventures. Everything ran incredibly smoothly and was so easy. She even set up an app that had all of our flights, hotels, adventures etc. It had all of the contracts and it updated in real time (in other words when there were changes of gates or flight times- I was notified) . It was the most stress free vacation I have ever taken.
Recommended
Chicago Review
By: BGT74TN
Reviewed on: 01 Apr 2019
Laura and Angie were absolutely wonderful: attentive, helpful, kind, and responsive.
Recommended
Laura's travel expertise is INCREDIBLE!
By: Lesley
Reviewed on: 02 May 2019
We've used Laura for several years booking our trips and never once have we been disappointed! Her recommendations are always one of a kind!
Recommended
Excellent from start to finish
By: Kim
Reviewed on: 26 Apr 2019
I am so thankful we turned to Laura and her team for our 15th wedding anniversary trip. From the very beginning with the absurd list of requests I made, Laura's team responded with a thorough and well-researched list of destinations from which we narrowed down our choices. Following even more questions and requests, we decided on a resort in the Bahamas which turned out to be the perfect destination for us. Every detail was covered from spa appointments to transportation was covered in advance. We were offered an upgrade upon arrival because we booked through Laura and were spoiled all week by the exceptional staff. It was a trip we will not soon forget!
Recommended
Great Experience
By: AC
Reviewed on: 29 Apr 2019
We have booked several trips with Laura and her team, and have always had a wonderful experiences. We recommend working with them for any type of vacation!
Recommended
Cap Jeluca
By: Mary Beth
Reviewed on: 11 May 2019
First class service and totally caters to the unique needs of her customers. She is always responsive and knows how to delicately love her customers along to meet deadlines. Her service is all inclusive and she goes above and beyond on every aspect of the trip. She is unbelievable on follow-up from the beginning to end of the trip. Five star trip with five star service!
Recommended
St. Barth's Trip
By: Dave
Reviewed on: 13 May 2019
We have worked with Laura on four vacations and she is 4-0 - undefeated! Our most recent trip was an anniversary adventure to St. Barth's - it was marvelous! Terrific hotel, great restaurant recommendations, a fun afternoon on the water - and we love the ease of the app! Please consider this a very strong recommendation to work with Laura and team on your next trip!
Recommended
Ireland Trip
By: AD
Reviewed on: 26 May 2019
Laura was a delight to work with, patiently answering a million questions. Her recommendations for the Ireland trip were perfect; trip of a life time for our crew.
Recommended
Italy Trip
By: John
Reviewed on: 06 Jun 2019
Laura helped us find great place to stay in Rome and tour operator. In addition, arranging transportation, from air travel to local travel was beyond helpful. She also responded to our ideas and requests to make changes.
Recommended
So helpful
By: Celebrating My Anniversary
Reviewed on: 04 Jun 2019
Laura was so helpful. After seeing her name in lots of Facebook posts, I reached out to her and she took care of EVERYTHING from there. Good advice. Answered all our questions. Handled everything. It was a great experience. Will not hesitate to call on her again.
Recommended
Kimpton Seafire
By: Caelyn
Reviewed on: 30 May 2019
Laura has been great every time we have worked with her to plan our annual mother daughter trip. Her recommendations have been on point and we know we can trust her advice. Thanks, Laura for another great trip!
Recommended
Two trips
By: Amy
Reviewed on: 17 Jul 2019
Very easy and seemless. We did the planning by email and it was so easy. She also used an app that contained all of our itineraries and confirmations which was super helpful. She was quick to reply to questions and had great recommendations for hotels and excursions.
Recommended
Fantastic
By: Alexandra
Reviewed on: 22 Jul 2019
Laura is always incredible to work with! She has planned many of the greatest trips we have ever taken. She really understands our family and recommends the best locations and activities that suit our taste. She's exposed us to the most fabulous parts of the world. We will always use her!
Recommended
Another great trip with Laura!
By: Lesley
Reviewed on: 26 Jul 2019
Laura has done an excellent job of listening and always recommends the perfect place for our family and couple trips! This one was a WINNER and the kids loved it!
Recommended
Backroads
By: Dave
Reviewed on: 12 Aug 2019
Laura is great! Very knowledgeable about vacation spots around the globe, always responsive, enthusiastic ... Laura derives great enjoyment from putting together great vacations!
Recommended
Maggie & Ted Babymoon and Anniversary Trip
By: Maggie & Ted baby moon and anniversary trip
Reviewed on: 18 Aug 2019
Working with Laura is great. I reached out to her with what we were looking for: a tropical getaway that was Zika free and easy to get to from NYC in August. She provided me with several options, which I reviewed and then selected the Kimpton Seafire. She assisted me with travel insurance and connected me with the concierge at the resort to plan excursions and dinner reservations. It was an easy process, and I highly recommend!
Recommended
Detail Oriented
By: Moelev
Reviewed on: 25 Aug 2019
Laura is the BEST when it comes to planning a detail oriented itinerary. She has helped with several long trips and all have been flawless. She and Angie are amazing. Their combined experience provided me with a memorable 5 week journey around France. They can provide you with local interest venues as well as the more touristy 'must sees.'
Recommended
So responsive and detailed!
By: Andrea W
Reviewed on: 16 Sep 2019
Laura is always so great! She is well-versed in her field and highly responsive.
Recommended
Consistently Precise
By: MoMo
Reviewed on: 17 Oct 2019
Laura and her team are excellent planners. They are in tune with my style of travel and never disappoint. I can always count on Laura to organize the perfect travel itinerary that suits my dreams.
Recommended
Best. Trip. Ever.
By: Shelby
Reviewed on: 24 Oct 2019
Laura planned the trip of a lifetime to Italy for our honeymoon. She was incredibly attentive from start to finish. Travel and transfers went so smoothly and the places she picked for us to stay made me feel like she has known me forever. She made the whole process not only easy, but super fun! We can't wait to plan another trip with her.
Recommended
Portugal
By: AT
Reviewed on: 02 Nov 2019
Laura does a wonderful job of finding unique places that match my interests and preferences. Thank you for helping to plan an amazing trip to Portugal!
Recommended
Fabulous Trip to France & Italy!
By: Kelly C.
Reviewed on: 04 Nov 2019
Laura makes her clients trips a dream come true! She is easy to work with and has excellent advice on where to stay, what to do and where to eat. She thinks of all of the logistics making it easy to get from one city to the next. I'd highly suggest Laura to other travelers!
Recommended
Review
By: Anna
Reviewed on: 02 Dec 2019
Excellent! Very on top of everything. Best response time. Helped throughout every issue we had. Highly recommend! Best experience!
Recommended
Trips Ahoy!
By: Lina
Reviewed on: 01 Dec 2019
Laura was very good at communicating and getting the answers to all of our questions. The trip went smoothly and was well planned. We would use Laura again as well Virtuoso Tours!
Recommended
Jumby bay
By: Julie
Reviewed on: 13 Dec 2019
Laura is always one step ahead and is amazing! She is one of the best professionals I have ever had the privilege to work with! Every detail was planned and for a trip with 4 families in different cities — our trip was flawless!!!! We have referred her to over 15 friends!
Recommended
Laura is the best
By: Chris
Reviewed on: 07 Dec 2019
Laura is awesome - she has the planned several trips for us and we have enjoyed each one. She has a great sense for hotels and restaurants, and all of the tours have always been very enjoyable.
Recommended
Nashville Getaway
By: Angie Baby
Reviewed on: 12 Dec 2019
Wonderful! Everything was great.
Recommended
Disney cruise for Christmas 2019
By: anonymous
Reviewed on: 10 Jan 2020
Laura was absolutely fantastic. Coordinating the travel plans of three different multigenerational families is tough enough, and then to add on top of that the holiday season! Everything went smoothly, and the vacation was memorable. Thanks, Laura!
Recommended
Travel abroad
By: Patty
Reviewed on: 08 Jan 2020
Laura is a pleasure to work with. Laura is very responsive. I have planned two trips with her and would certainly use her services again in the future.
Recommended
Joy to work with
By: K
Reviewed on: 17 Jan 2020
Laura is great to work with! Appreciate her expertise and diligence in making sure we could book a trip 18 months ahead and stay on track. Amazing voyage to Antarctica, two years after she had planned out a great tour of Europe. She never misses a beat with the extended family and having activities for three generations. On this expedition, we had rooms with a view each a and every day and great comfort. Many thanks!
Recommended
Kimpton Seafire - Grand Cayman
By: Dave
Reviewed on: 12 Jan 2020
Laura and her team are terrific. They always bring fun and creative ideas, they are very responsive, they are so well connected, great ideas for activities and restaurants - we feel very fortunate to have found Laura Epstein!
Recommended
Beaver Creek
By: Johanna
Reviewed on: 25 Feb 2020
Laura and Angie helped us plan a wonderful family vacation! Everything was seamless. They organized flights, transportation, ski rental, lift tickets and dinner reservations. We didn't have to think about anything. We are grateful to know Laura and trust that her planning will exceed our expectations! Thank you!
Recommended
Park City, Utah
By: Erica
Reviewed on: 26 Feb 2020
Easy, efficient, great service, and professional!
Recommended
Perks!
By: Tressa
Reviewed on: 16 Mar 2020
Laura was great & easy to work with! She got us some REALLY great perks at our resort! Everything went smoothly & we had an amazing trip!
Recommended
Rosewood Mayakoba
By: Rebecca
Reviewed on: 24 Mar 2020
Working with Laura was great! She presented many options to us and made sure every detail was planned out. She was very quick to respond to e-mails !
Working with Laura Epstein, you will have access to:
- An experienced travel guide whom you can rely on before, during, and after the trip
- Exclusive luxury resorts and properties
- Once in a lifetime experiences
Explore with the Best
Virtuoso Advisors are constantly pushing the boundaries in unique travel experiences.
Alliance programs are unique tailored experiences exclusive to travelers working with Virtuoso Travel Advisors.
learn more