Randy Raphael
CTC
Ancaster, ON Canada
Travel Specialties
Interests
Adventure
Food & Wine
Independent Tours
Ocean Cruising
River Cruising
Selling Travel Since
1975
My Background
I've been working as a travel advisor since 1975 (42 years). I love it and the travel industry has changed so many times in that span that it always stays interesting.
Now, about 75 percent of the work I do with travelers is around luxury cruising; the other 25 percent can vary, but it involves a lot of custom experiences and tours (I recently worked with some travelers on a luxury train trip through South Africa).
It's always great for me to see some of my older clients still active and cruising/traveling deep into their 80s; Travel is about experiencing life and understanding the world, and the window on that should be open as long as possible.
Some of my favorite destinations are Peru, Galapagos, Antarctica, and the South Pacific -- although I can coordinate experiences all over the world.
Places I Have Traveled
Reviews and Recommendations for Randy Raphael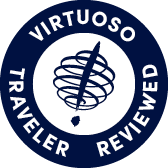 Virtuoso Verified Traveler
All reviews are from confirmed guests sharing exclusive insights
Sort reviews by
Recommended
By: Sharon
Reviewed on: 27 Aug 2013
It is always a pleasure booking with Randy. His professionalism is outstanding as he finalizes everything down to the finite details.
Recommended
Highly Recommended
By: Doc
Reviewed on: 03 Sep 2013
From our point of view the Baltic Sea Cruise and the visit to Iceland at the end of the trip was about "as good as a cruise can be". There were a few gliches (as there always is on any trip) but Randy was right on top of them to make the corrections. Accommodation on the ship and in Iceland was great - tour guides and drivers were very professional and knowledgeable. Tours were well planned. Overall a great holiday!
Recommended
Highly recommend
By: Bill
Reviewed on: 01 Sep 2013
The trip was well planned by Randy. When we had a major problem, Randy was able to come through and fix it. That's when you know the true value of your travel agent. Well done Randy.
Recommended
Excellent
By: Lou
Reviewed on: 03 Sep 2013
My first cruise waiting for the next trip very well organized Randy saved the day
Recommended
By: Marg
Reviewed on: 11 Sep 2013
Our group sure appreciated Randy's efforts on our behalf. The trip was well planned with lots of info beforehand and during the trip Randy had unexplained circumstances re our Russian sidetrip and we were so grateful that he worked to rectify this. Next time I would be a little nervous about booking trips outside of the ships list however our side trips were great and the guides exceptional. thanks so much
Recommended
knows his job well
By: scotty
Reviewed on: 05 Sep 2013
I have traveled with Randy organizing the tours many times, he does an excellent job.
Recommended
Highly Recommended
By: Fergie
Reviewed on: 30 Sep 2013
It was so nice to go in and out line our travel plans to Randy who then presented us with several options to choose from. Once the decision was made, he set everything in motion for us and had everything taken care of. Thanks.
Recommended
Great Job, Randy
By: Helen41
Reviewed on: 22 Nov 2013
Randy Raphael loves his job. His many travels enable him to give personal, experienced advice. He gives specific ideas to meet a client's needs, with careful attention to details. His personal tours are conducted professionally with great organization; patience; and humour. He is a member of the community, serving in Rotary; musical and church activities. He is a friend as well as my travel agent.
Recommended
Baltic Cruise - an excellent experience!!
By: Twa Scotties
Reviewed on: 06 Oct 2013
This was a most enjoyable, well-organized trip. We understand that Randy may be planning another Tour for this Group so we will certainly give this consideration.
Recommended
Good quality service
By: Buster
Reviewed on: 07 Oct 2013
Good service with suggestions and recommendations Timely response to inquiries Knowledgable and resourceful
Recommended
By: Not provided
Reviewed on: 12 Oct 2013
Randy, We enjoyed our Quebec City to New York cruise. And once again Holland America served us well. My only complaint is the disembarkation from the ship. Too many people were called down at the same time and then the bus taking us to the airport got us there barely in time to board the plane. But we enjoyed the trip and would like to thank you. Don and Bonnie Donaghey
Recommended
excellent!!!
By: Happy Travellers!
Reviewed on: 06 Nov 2013
it was a joy to deal with Randy and have everything looked after right down to the small details. He knew his market and was very informative on London and the surrounding countryside! would and will use Randy again and look forward to the next vacation!!
Recommended
Outstanding travel agent
By: Pudding
Reviewed on: 30 Oct 2013
In my all my years of travel, I have yet to find a travel agent who performs as well as Randy. His attention to detail is above and beyond. It will be my pleasure to recommend him to the world.
Recommended
highly recommended
By: ancasteite
Reviewed on: 29 Nov 2013
Have been dealing with Randy for approx 20 years - every trip perfect from detailed itineraries to limo pickup. We have taken trips to almost every corner of the world and Randy's arrangements have been excellent.
Recommended
Very efficient and personable
By: thilts
Reviewed on: 21 Nov 2013
Randy plans all of our vacations. He is the best at what he does. We have enjoyed our time with him and Barb.
Recommended
Exceptional Travel Agent
By: Bobby
Reviewed on: 20 Nov 2013
Randy is by far the finest travel agent I have met in all my years of travelling. No detail is too small for him and everything he promises is taken care of quickly and courteously. Can you clone him and put him in your other offices?
Recommended
For a good time...call Randy!
By: Christine
Reviewed on: 22 Nov 2013
Our cruise was great. I can call Randy and he will give me an honest option on the cruises I have picked. He will help narrow them down to the best one and then handle everything from there. Paperwork is always e-mailed on time, tickets printed and he always has the answer to our questions. Our trips have all been great and so when we want a good time we just call Randy!
Recommended
Highly recommended
By: Dodie
Reviewed on: 22 Nov 2013
Randy has always given us the best in service. He is a stickler for detail, and always covers all options.
Recommended
A Real Professional
By: Ira
Reviewed on: 22 Nov 2013
Randy was first recommended to me in 2007. I had traveled extensively since 1970, using a variety of agents. For the first time, I was lucky enough to find an individual who with his many years of experience was a genuine help to me, rather than a mere "order taker".. For the last six years we have been able to work together with Randy as a team, planning cruises and land tours to the full satisfaction of both myself and my travel companion.
Recommended
By: Monty
Reviewed on: 23 Nov 2013
We have had Randy plan all of our trips for many years. Never have we been disappointed with any of them. When he has hosted our cruises we knew all was well and we always felt safe and secure.
Recommended
Highly Recommmended
By: Black Walnut
Reviewed on: 20 Nov 2013
My wife and I plus three other couples who joined us on our vacation are very pleased with Randy's travel arrangements. One couple could not joined us because of illness, Randy assist them with the paperwork and made sure that their insurance claim was accurate. They received a full refund. Have and will continue to recommend Randy to our friends.
Recommended
Highly recommend
By: Malcolm
Reviewed on: 22 Nov 2013
I have been using Randy's expertise to arrange my travel plans for nearly 10 years now. I travel to Europe and Israel at least twice a year. The flights, hotels and limo transfers are always exactly as needed. And in the event of a problem I can always contact his office to get a swift resolution.
Recommended
Randy is a wonderful travel agent and has overseen all of our many trips.
By: Monty
Reviewed on: 20 Nov 2013
We have always been very happy with all the trips that Randy has planed for us. Also the many cruises he and Barb have hosted were always with great care for each of us.They made all our holidays so easy for us.
Recommended
Randy is exceptional
By: Dundas
Reviewed on: 20 Nov 2013
Randy was extremely helpful around issues that I had with travel health insurance. All trip details were done and we knew what to expect. As usual Randy recommended a wonderful cruise that fit our interests. I recommend Randy to my friends and relatives whenever the opportunity arises.
Recommended
CRUISE
By: HAPPY
Reviewed on: 01 Dec 2015
THANK YOU SO MUCH FOR THE EXPERT FRIENDLY SERVICE. IT WAS GREAT FROM START TO FINISH I HAVE NO HESITATION RECOMMENDING YOU RANDY,THANKS AGAIN.
Recommended
Highly recommend
By: Kit
Reviewed on: 20 Nov 2013
Both my husband and I have used Randy's services many times over the years. He is organized , knowledgeable and gets things done in a timely matter. There have been a few times where incidents have happened (such as .our river cruise being cancelled) where Randy's years of experience removed the stress and worry of sorting out all of the logistics. We would not hesitate to recommend him to anyone looking to book a cruise.
Recommended
By: Not provided
Reviewed on: 21 Nov 2013
Randy is extremely knowledgeable and has been consistently responsive to any questions or concerns we have. We have just booked our third cruise with him.
Recommended
Best Travel advisor
By: Hilda R.
Reviewed on: 21 Nov 2013
Have been with Randy for years. He has arrange many, many trips for my friends and myself. Would go anywhere he arranges for me. Just the best.
Recommended
Randy Always does a Great Job
By: Randalljay
Reviewed on: 26 Dec 2013
I have no idea what trip this refers to but Randy always does a great job and respects that there are some things I prefer to do myself.
Recommended
Very Highly Recommended
By: Traveller
Reviewed on: 19 Jan 2014
As usual, Randy's organizational skills and knowledge made this an excellent vacation.
Recommended
Great job
By: 3 B's
Reviewed on: 20 Jan 2014
Our river cruse, flights to and from, and accommodations were well planned. Randy brief us on how to maximize our sightseeing time. All of us were very pleased with our trip.
Recommended
Excellent Service
By: Edie
Reviewed on: 20 Jan 2014
My family are very pleased with the service that Randy has provided for the past ten years. He is very thorough and well organized. So far, there has been no detail overlooked in the trips that we have booked. I was recommended to Randy by a family member, and have, in turn, recommended him to other friends who are very pleased. Glad to have this opportunity to say thank you for the great job!
Recommended
Excellent service
By: mg
Reviewed on: 19 Jan 2014
Good communication and quick response to requests.
Recommended
highly recommended
By: Brenda58
Reviewed on: 05 Feb 2014
Exemplary service as usual. Randy is a pleasure to do business with. Due to his extensive travel and knowledge he is able to offer suggestions based on his experiences and what he knows we prefer. We get the best value and satisfaction.
Recommended
Best in the business
By: Printer
Reviewed on: 04 Feb 2014
Recommended
Very Highly Recommended
By: Rick 110
Reviewed on: 06 Mar 2014
Randy did an outstanding job! After the storm that shut down the East Coast Airports, he was able, after a long time on the phone with American Airlines, to rescue most of our cruise out of San Juan around the Caribbean. Thank you so much Randy!
Recommended
Highly recommanded
By: Sieg
Reviewed on: 21 Feb 2014
I have known Randy for many years and booked some 10 Cruises with him . He is very knowledgable, precise and fast in replying to questions. Has lots of cruising experience.
Recommended
Top class performance from a professional
By: AlfredTennyson
Reviewed on: 05 Mar 2014
Randy did a great job - everything went to plan and the pre-trip advice he gave us was really helpful.  One thing I learned from the trip was that you don't know what you don't know and without Randy we would never have been as organised as we were.
Recommended
By: Not provided
Reviewed on: 07 Mar 2014
Recommended
By: Sweetpea79
Reviewed on: 09 Mar 2014
Randy was very helpful  and  plea sant in arranging our travel plans to  Asia.  Lots of email keeping us current  with plans
Recommended
Outstanding Travel Advisor
By: ddkdundas
Reviewed on: 19 Mar 2014
Randy consistently uses the requisite knowledge, skill and experience to plan holidays for us in a timely manner.  His keen, quick insights and friendly manner always help us make decisions about where to go, what to experience and where to stay. He has traveled widely and draws his advice, knowledge and opinions from a great deal of personal experience--all of which make his recommendations both credible and reliable.Not only has Randy planned some of the most memorable and enjoyable holidays for us, he has also opened our eyes to places we had not previously considered. Furthermore, he secures the best possible services and accommodations for our budget. There is always a wonderful surprise in the form of an unexpected upgrade, complimentary service or product that makes each holiday planned by Randy outstanding. Randy is highly effective and efficient at planning a holiday that runs smoothly from the moment we leave home until we return.
Recommended
By: Not provided
Reviewed on: 21 Mar 2014
I have dealt with Randy for many years and find him to be an excellent agent.  Randy does what is asked and then some.  He is always available for advice and recommendations.  Randy also often provides small touches that are not expected i.e.:  a bottle of wine in the cabin, anniversary flowers.
Recommended
always great service
By: charlie
Reviewed on: 25 Mar 2014
Recommended
Nice Place for a Vacation
By: Craig
Reviewed on: 31 Mar 2014
We were at the Melia Peninsula on Varadero Beach for 1 week. Billed as a 5 star, its really a 3, which is also a little "tired".  Advertised amenities were not provided, we had to ask for them. Overall, however, the vacation was of good value considering the $ paid for it.  Food was plentiful, and most was very good - the exception was the meats which were quite overcooked, probably owing to their lack of proper refrigeration.  We were quite disappointed by the currency system - the availability of CUC 1 peso coins was very limited, which made tipping of the staff a problem (if you only have 10 peso paper money it means you end up tipping $12 CAN for a drink, which is totally out of line).   But would be go back - answer is YES. 
Recommended
Very highly recommended
By: Quincy
Reviewed on: 05 Apr 2014
Very professional and covered all bases for the trip; no surprises were waiting; do not need more problems when trying to get away from every day stresses; all transpired as Randy said; made the trip much more relaxing & stress-free. Just had to watch the ice cubes melt in my glass. Thanks Randy!
Recommended
35 days in Europe
By: Brenda
Reviewed on: 04 Jun 2014
We dealt with Randy to book all our flights for our European Vacation which included a 12 day Baltic cruise. Because we had 6 air flights in total during the vacation, we wanted to get the best deal and knew that Randy would come through for us. He did not disappoint. Everything went without a glitch and we had an amazing time.
Recommended
Great Trip
By: Group of nine
Reviewed on: 16 May 2014
Our trip to Dominican Republic went off without a hitch, the cost was reasonable.Thanks Randy, job well done.
Recommended
Highly Recommended
By: D&T H
Reviewed on: 06 Jun 2014
Everything in this trip itinerary went off like clockwork. The hotels in both Venice and Barcelona were amazing and right in the middle of the most desired tourist areas. The cruise ports and the ship itself were excellent quality and value. It is always reassuring to work with someone as knowledgeable and professional as Randy.
Recommended
Highly recommend
By: mekos
Reviewed on: 09 Jun 2014
I have been using Randy as my travel agent for the last ten years and take his professionalism for granted.  I am never disappointed.
Recommended
HIgh Recommended, he's the best!
By: Metalman
Reviewed on: 09 Jun 2014
This was out third vacation that Randy has planned with us and like the previous two (Alaska 2010 and the Baltic 2012) everything went exactly as Randy arranged. He has travelled extensively and draws on his extensive experience and love of travelling thus resulting in the best travel experiences for his clinets.  On our recent trip to Europe, he arranged direct flights with upgraded seating in Canadian dollars as opposed to the paying in US dollars and maybe indirect flights.We are already looking forward to planning our next trip and many more with Randy.
Recommended
highly recommend
By: Judsie
Reviewed on: 17 Jun 2014
Recommended
By: Not provided
Reviewed on: 25 Jun 2014
Randy did his usual efficient work for my recent trip to Alaska.  He really pays attention to details, patiently answering my many questions.  He was available and involved when a family member of my travelling companion was taken to hospital in critical condition.  Situation eased and trip continued.  Through his involvement in Virtuoso, we enjoyed a special trip in Skagway and a cocktail party with your representatives aboard.I am booked with Randy for 3 more trips through 2015, so I must think he is pretty special.
Recommended
always professional
By: K and J
Reviewed on: 05 Aug 2014
Randy is always professional and friendly when supporting one's travel plans. You have confidence that when Randy puts an itinerary together it will have the details to ensure no guessing in what you are doing. His recommendations are top notch without breaking the bank. He is very knowledgeable about most travel points in the world. You can depend on his advice.
Recommended
The Best
By: Richard
Reviewed on: 11 Aug 2014
Randy is by far the very best travel agent we have ever used. We are always impressed with the diligence and care he puts into our travel plans.
Recommended
Highly recommended
By: Beth P
Reviewed on: 22 Jul 2014
very knowledgeable and professional.  makes excellent recommendations, and offers perfect advice.
Recommended
Great trip
By: edie
Reviewed on: 26 Nov 2014
loved the trip and river cruising is definitely a big YES. Flight out on Air France. We had seats assigned which I thought had been paid extra to pre book but when we checked in the seats were changed. Fortunately, we were able to change seats so that was not a problem. Coming home on KLM was not so good. huge plane, packed and I was in the middle for the whole trip. I hate that squished feeling to end the trip. We prefer to have two aisle seats!! Thanks for all your efforts Randy. We certainly started on the top for the cruise lines. Our weather was not perfect but very good and the south of France was lovely and warm. Edie
Recommended
Expert courteous service
By: me1950
Reviewed on: 10 Dec 2014
I have used Mr Raphael for my travel needs over the last several years. He is without doubt the best I have dealt with. Everything is exactly as I request and he is informed of all changes in my flights and destination that may affect me so as to provide me with the chance to change anything that suits me. Excellent service!
Recommended
Great
By: Jr
Reviewed on: 01 Jan 2015
Randy both my flights left and arrived on time which was amazing for Christmas holiday time. Everything was organized, on schedule. I do resent paying for baggage with Air Canada on short flights but you can't do anything about this. Happy New Year.
Recommended
As good as usual
By: ALFRED TENNYSON
Reviewed on: 26 Mar 2015
As usual everything Randy booked for our trip was first class and went without a hitch.
Recommended
Excellent!
By: Richard 71
Reviewed on: 08 Feb 2015
Randy did an outstanding job, as always, in preparing our trip. What can we say? An excellent job, professionally done and there is no other travel agent who has impressed or satisfied us more!
Recommended
Outstanding Resort
By: Don
Reviewed on: 15 Feb 2015
Excellence was truly a 5-Star resort. Everything was perfect. The staff was very friendly and efficient. The Junior Suite was beautiful and the six pools are great. We met many people that had been at the resort several times and we plan to return.
Recommended
KNOWS WHAT TO OFFER...GOOD DEAL
By: HEART
Reviewed on: 20 Feb 2015
IT WAS INDEED A DEAL YOU CAN TAKE ADVANTAGE. BUT CELEBRITY REFLECTION HAS NOTHING SPECIAL TO OFFER THAT WE CAN SAY ALL THUMBS UP...OUR WAITER DINING AND WINE ATTENDANT AND STATEROOM ATTENDANT WERE EXCELLENT. ADDED TO THE CLOSING OF THE TRAVEL WAS THE COLD WEATHER AND WE HAVE TO WALK FROM THE PLANE TO THE TARMAC. I OVER HEARED FROM OTHER PASSENGERS THAT IT WOULD BE THEIR LAST.
Recommended
The best travel agent
By: Lesley
Reviewed on: 08 Mar 2015
As usual Randy executed a superb trip for us. Every detail of our itinerary was perfect. He double crosses his 't's' and double dots his 'i's'. He is a pleasure to deal with and hopefully will be able to do the planning for us for many years to come.
Recommended
Knows his clients well
By: tripchic
Reviewed on: 04 Mar 2015
Randy makes a point of learning who his clients are and what they are going to like. He has planned many trips for us and hasn't steered us wrong yet. Our most recent was a stay in Hawaii. It could not have been more perfect.
Recommended
Celebrity Reflection Caribbean cruise March 14, 2015
By: Bonnie
Reviewed on: 28 Mar 2015
Other than a few minor instances the trip was excellent. We would look at repeating next year if there is another offer; the future cruise sales rep. did not know if the offer would be repeated.. Travelling from Hamilton makes the vacation more enjoyable. We were quite impressed with Labadee and managed to secure a cabana..
Recommended
Attentive expert service
By: Don27
Reviewed on: 27 Mar 2015
Randy made all of our arrangements right down to the Limo arriving on time, met us at the airport to ensure we boarded the plane with no issues and regularly met with us on the ship. He and his wife Barb were available to assist with questions, make suggestions and to meet with our group for dinner and cocktails. This was a great trip. Randy was key to ensuring this vacation was a success .
Recommended
Awesome cruise
By: Chick magnet
Reviewed on: 28 Mar 2015
The Captain and staff gave outstanding service. The food was excellent and well presented. The tours were excellent with the exception of the AzAmazing evening
Recommended
Terrific Youngster
By: Bear
Reviewed on: 26 Mar 2015
This young fellow did an absolutely tremendous job herding cats and looking after a disparate group of travelers. His gentle and humorous approach to problems that arise with individuals or tour groups makes traveling under his care a delight. Can you clone him?
Recommended
Best Planned trip!
By: Sheila W
Reviewed on: 28 Mar 2015
Randy and Barb planned the best cruise trip for us. The Virtuoso outing was lovely. The coffee tour was very interesting. It was very nice to meet everyone in your group. We look forward to hearing about other cruises that would fit our schedule. It was very nice to get to know you better than before the trip.
Recommended
BEST travel agent EVER
By: Beth
Reviewed on: 26 Mar 2015
Randy is very thorough, professional and detailed. He make vacations easy and worry free.
Recommended
expert friendly service ..excellent
By: Jam
Reviewed on: 30 Mar 2015
Very satisfied...would use him again and recommend him to friends
Recommended
Amazing service
By: Tricia & Freddie
Reviewed on: 10 Apr 2015
Randy gave accurate, efficient and fast services to my husband and I as we booked our honeymoon to Bora Bora. It was clear he was extremely organized and as a result gave us peace of mind before, during and after our travel. I would highly recommend Randy to any friends and family looking for such service and intend on using him again.
Recommended
Hit a home run
By: tripchic
Reviewed on: 29 Apr 2015
Randy organized an adventure to Africa for ourselves and another couple. We returned last evening and I can say that this is one of the top two or three of our many trips over the years. My husband agrees as do our friends. He dealt with a company in Africa that helped him put together our trouble free and very exciting holiday. It will be some time before we come down from the high.
Recommended
Good Advice
By: Lew
Reviewed on: 30 Jun 2015
When I asked Randy about a riverboat cruise, he recommended Avalon. He and Barb had been aboard an inaugural cruise. Stepping aboard Impression, one could feel the energy of the captain, staff and crew. Meals; tours; and entertainment events were punctual and well done. My food allergy was handled with ease by the chef and his staff. City and optional tours with great busses and guides, allowed us to visit areas safely and timely..earphones were great. The ship was spotless and moved silently along toward each stop, with excellent commentary along the way. Passengers got happier as the trip progressed as they enjoyed the companionship of the other travellers. Weather was excellent, except for the heavy wind on the church and castle tour of the Rhine. Yes, you can take good photos through the room windows. It was a fun trip. I look forward to my fall cruise cruise in France aboard Avalon. Thanks, Randy
Recommended
Superb service
By: Beagles
Reviewed on: 25 Jul 2015
The European trip planned by Randy was excellent. Everything went smoothly. It was well organized. He follows through on every aspect of the trip in a timely fashion. He is friendly and listens to your needs. There is no one better than Randy
Recommended
Expert, reliable,friendly service
By: Brenda89
Reviewed on: 06 Jul 2015
Randy's service and management are unparalleled by anyone I've ever dealt with. We had to change our flight to Europe one week before departing. Randy was away at the time but one of his staff handled the flight changes the same day I called her and got us the best rate. She answered all our questions and had all the new flight tickets and itinerary to us the same day. Randy was back the day before we left and found out about our change. He immediately contacted us to make sure we had everything we needed and were satisfied and to contact him right away if we were missing anything or had any further questions.
Recommended
Exemplary, expert service
By: AnneDave
Reviewed on: 31 Jul 2015
Randy planned a fabulous trip for us, with just the right balance of planned excursions and free time to be spontaneous. He upgraded our hotel accommodations for us and gave us the most complete, idiot-proof itinerary one could ask for! Because of his expertise and hard work on our behalf, we enjoyed the trip of a lifetime. Thank you, Randy!
Recommended
Wonderful Newfoundland
By: Allan
Reviewed on: 10 Aug 2015
Our recent coach trip in Newfoundland exceeded our expectations. The McCarthy party tours is a well organized tour and ours was led by an extremely knowledgable guide with a love of Newfoundland. Little extras were included that made the tour special. The weather was not great but that did't seem to matter. We came away with a feeling of warmth for the people and the province.
Recommended
Outstanding service
By: Brenda 89
Reviewed on: 15 Aug 2015
Once again, our trip was seamless due to the excellent service provided by Randy.
Recommended
Disney World
By: Sharon
Reviewed on: 09 Sep 2015
We had a fabulous trip to Disney World. Randy did a superb job in organizing our flights and accommodation at a great price and he also ensured that we were able to take advantage of an additional bonus offer of a Park Hopper Pass and Meal Plan. As always, we are very grateful for his friendly professionalism and attention to detail.
Recommended
Exceptional service
By: DDK
Reviewed on: 23 Sep 2015
Service requested and delivered: One week of luxury castle accommodations, with on site activities, excellent cuisine, outstanding service and beautiful site seeing ON BUDGET. As always, Randy Raphael arranged exactly what we wanted and made a suggestion that was most appreciated--upgrade to premium economy flight. He seems to anticipate precisely what we will most enjoy and appreciate from the beginning to the end of our vacation.
Recommended
Excellent friendly service
By: Joan
Reviewed on: 27 Sep 2015
Our trip was well organized. Rocky Moutaineer provided great service and exceptional organization. The Jasper Park Lodge was a disappointment but the other Fairmont hotels were exceptional with great service. We had a wonderful holiday. Randy thanks for telling us about it and arranging it for us.
Recommended
Great attention to detail!
By: Jim48
Reviewed on: 04 Oct 2015
Randy provided great service and advice and ensured that the needs of two families travelling together were met. A lot of attention to detail was required and was definitely delivered.
Recommended
Sorry! I did not go due to illness
By: Donn
Reviewed on: 06 Oct 2015
I would have loved to have gone because of the wonderful arrangements Randy arranges. He does a wonderful job for the group.
Recommended
My opinion
By: Brownie
Reviewed on: 07 Oct 2015
Monaco was beautiful. The Meridien Hotel was fantastic.food and service the best. The Riverboat was as expected with great food and service. The walking tours were a little bit long and the walking was tough with the cobblestones. The Pullman left a bit to be desired. The staff at the breKfast buffet couldn't keep up, with the platters being empty or almost empty. The egg station was mostly void of a chef, leaving you with watery scrambled eggs only.. The two dinners wer so so. On the day of departure we had to have our suitcases out by 6:00 am and on the bus by 7:00. We were given Box lunches.. We were on the bus and were told our luggage hadn't come down. we were told the staff either forgot them or there wasn't enough staff to bring them down. We got off the bus and retrieved our own. Two of the elevators were not working causing a further delay.. Unfortunately the tour of lights which was paid as an extra was basically the same as the included tour.
Recommended
Great trip
By: Travel Junkie
Reviewed on: 13 Oct 2015
Great trip, very busy, not much time to relax and enjoy the beautiful scenery, but covered a lot of interesting places. Top marks to Avalon, very clean cabins, food fantastic and staff very friendly and cooperative.
Recommended
Outstanding
By: Kit
Reviewed on: 20 Oct 2015
Everything went smoothly. Limo driver on time. Arrived @ airport in plenty of time. Limo on time for return trip home which also went smoothly. I was really looking forward to having a bottle of water on my return ride home in limo but there wasn't any. There had been water on the ride into the airport Thank you Randy for making my trip stress free. I always feel confident when your arrange my trips.
Recommended
Wonderful trip
By: mpc44
Reviewed on: 10 Nov 2015
This was a wonderful trip which I first heard of on New Classical 96.3. Randy and the team in Ancaster were able to make excellent arrangements for us despite a change in my travelling companion and problems with the flight connections. We enjoyed the tours arranged by Vision in Barcelona - and the concerts. On the trip Sandie and her husband were great people to be with and made all passengers feel at home. I loved the cruise on the Marina - it is a beautiful ship.
Recommended
Helpful Tips and advice
By: Glenn
Reviewed on: 24 Nov 2015
Randy took care of all our travel details in a very professional and helpful manner. He answered all our questions and gave excellent advise as he had first hand experience with our itinerary and travel package. I can highly recommend Randy for your travel needs.
Recommended
Efficient friendly service
By: Murphy1
Reviewed on: 15 Dec 2015
Our holiday was well planned out by Randy. Given the fact that we asked him only weeks before our holiday, he was able to book us flights with the least number of connecting flights possible at an excellent rate.
Recommended
Great travel agent
By: Travelling granny
Reviewed on: 18 Dec 2015
Randy is always very helpful and very thorough!
Recommended
South Pacific Adventure
By: Robbie
Reviewed on: 02 Feb 2016
This was a great cruise and resort package put together by a super, professional travel agent. My only complaint is the nature of Oceania's terrible airline service connections.
Recommended
Great Holiday
By: Love to Travel
Reviewed on: 26 Feb 2016
We had a great trip in Asia. Our Princess cruise was for 15 days and took us to several countries. I was surprised that our favourite country was Viet Nam--a beautiful country with friendly, energetic people. Obviously my viewpoint was from 40 years ago! Princess cruises are always great--great food, great entertainment, beautiful ships. We spent 3 days in Singapore and had a wonderful stay at the Swissotel The Stamford. Singapore is a modern bustling city with great history and lots to see and do--the Botanical Gardens were a highlight. In Bali we stayed for 4 days at The Grand Mirage Resort and it too was very nice, right on the beach with lots of amenities. Our Bali extension was arranged by GoWay Travel and it included hotel, transfers, etc. plus 2 day long tours that we thoroughly enjoyed.
Recommended
Holland America Cruise
By: Tracy1994
Reviewed on: 16 Feb 2016
The trip was great with the exception of one in room dinner attempt that took two hours to arrive and was cold and stale bread like it had been sitting out for that period of time. They could not give us an explanation of what had happened. Ship was clean and interesting. Great coffee bar on board. Service was excellent. The only wish I had was that internet was included in the rooms.
Recommended
Veranda - Antigua
By: Brian
Reviewed on: 16 Feb 2016
Used WestJet Vacations to stay at the Veranda resort. It was a smaller, quiet resort, ideal for those who just want to relax in the sun. The resort was clean, food was quite good, service was inconsistent (which is what I expect whenever I go to the Caribbean - these folks work long hours for little pay, catering to people much better off than they are). Some of the staff were quite excellent and friendly, others were just going through the motions and couldn't even manage a smile. Our suite was really nice and clean, but the resort does not stock the fridge for you - no water, pop or beer. Overall, a nice relaxing vacation in a good resort.
Recommended
Excellent service & advise
By: Old one
Reviewed on: 02 Mar 2016
Randy, as always, arranged an excellent holiday for us. We have never been let down or regretted taking his advise.
Recommended
Oceania Cruise
By: Peawhe
Reviewed on: 16 Mar 2016
Oceania Riveria ship was beautiful complete with bath tubs in our stateroom. A huge step up from our previous cruises. The food was excellent. The Cooking Center on board was the top feature on our 3 sea days. I took 3 cooking classes from a world class chef. The entertainment was sub par. The excursions were frought with problems with bus transportation and boats. Oceania's frequent price changes before the cruise, undercuts the role of the travel advisor. We were disappointed to hear the deals other passengers, including room upgrades, and ship board credits they received when they booked within 4 months of sail date. Overall the Oceania cruise gets an 8/10. Recommended with reservations noted above.
Recommended
Wonderful trip and Randy Raphael is the best
By: Ali 217
Reviewed on: 08 May 2016
The Panama Canal trip was fabulous and particularly the Virtuoso Voyager day in Cartagena was a day to remember. The two escorts were most helpful guides and our luncheon at the Santa Clara Hotel was unsurpassed and in the most elegant exotic surroundings.
Recommended
Lots of bonus features
By: Dottsie
Reviewed on: 07 Sep 2016
Hi Randy, it's Edie talking. We thought the trip was amazing! Lots of extra included tours. Some of the trips were too long for the value given. The bus from Prague to the Cesky Krumlov was 2 1/2 hours with a tour of the town for about 1 1/2 hours. We did not see past the restored facade. Lunch was good but 6 hours on the bus for 3 hours of touring was not a good use of time. Enjoyed Salzburg and the Sound of Music tour. Lunch was excessive!! Great salad to start but schnitzel was far too large and whole meal was too much. Not enough time to spend in Salzburg looking at the sights. It was a crowded itinerary with barely finishing lunch before meeting to go to the bus. Some people skipped lunch and others left before dessert etc. to spend some time in the shopping area.. Fred and I are not shoppers - so our experience is judged by that. We do not want to be dropped in a tourist shopping area for a few hours while we are on a tour. We loved being on a boat full of Canadians . Edie
Recommended
Excellent as Always!
By: Richard72
Reviewed on: 08 Sep 2016
Once again Randy did an outstanding job arranging our cruise! Everything went very smoothly with no unwanted surprises. Have never been sorry we went with Randy firm years ago! Always a first class experience!
Recommended
Randy's usual perfect service
By: Wendy 60
Reviewed on: 11 Sep 2016
Wow -- another great trip organized by Randy. My first cruise was perfect. Celebrity Summit was a lovely boat -- great service, great food, wonderful entertainment. Captain chose to leave Bermuda a day early to outrun the Hurricane -- great decision -- it just means that I will go back to Bermuda to explore more. All the arrangements were perfect -- extremely well organized by Randy -- every detail looked after. Thank you for the delicious bottle of wine in my cabin to celebrate my retirement! Randy is the best.
Recommended
Excellent service
By: Andrea
Reviewed on: 09 Sep 2016
The planning of our trip was easy with Randy expertly guiding us every step of the way. All the paper work was completed and to us in a timely matter. We felt confident that things would go as planned with Randy's guidance. We would recommend Randy to others who wish to use a travel agent for their travels.
Recommended
Friendly service and excellent recommendations
By: JCC105
Reviewed on: 14 Sep 2016
Our Bermuda cruise was well chosen by our travel advisor. Flight arrangements were good, cruise ship was excellent including our stateroom, entertainment, crew and food. Even though we lost a day on the island due to Hurricane Hermine, we thoroughly enjoyed ourselves. My only recommendation would be to include an exact address for Cape Liberty....the taxi dispatcher at Newark did not know where we wanted to go so that caused a little concern for us until a taxi driver came to our rescue!!! All in all an excellent vacation and one I would recommend to others, as well as our travel advisor for future vacations.
Recommended
First class service
By: Adventurer Ira
Reviewed on: 16 Sep 2016
Highlight of Seabourn cruise was our visit to Greenland and Iceland, primerily Iceland cannot wait to go back and visit longer.
Recommended
Excellent Service
By: Julene
Reviewed on: 29 Sep 2016
Great trip. Excellent pick of accommodation and all train connections went well.
Recommended
Great Guy - Have used his services always
By: From Australia to the Danube
Reviewed on: 26 Sep 2016
Randy has always given us excellent service and recommendations. He knows so many different areas of the world that it is easy to deal with him no matter where in the world we want to go. Have always recommended him to friends. It is amazing how he follows up and cares how we enjoyed whatever we have done and is genuinely interested in our thoughts about wherever we have been. We now consider him a friend as well as travel adviser.
Recommended
Thoroughly explained our itinerary - thanks!
By: AvalonDanube
Reviewed on: 04 Oct 2016
Thank you for all our efforts in making our trip memorable.
Recommended
Professional service as expected!
By: Peter
Reviewed on: 06 Oct 2016
On a short notice Randy set up our first cruise to Italy West cost starting in Rome ( A.K.A. Tuscan Riviera). We first spent 4 nights in Rome and then a 7 night cruise. Randy took care of everything from transfers to hotels. The hotel in Rome was very nice but more importantly centrally located. We walked to the Colosseum, Trevi Fountain and took subway to the Vatican. The cruise was Azmara and was excellent! BOOK WITH RANDY!
Recommended
Well organized trip
By: B&D
Reviewed on: 06 Oct 2016
We did the Danube River cruise from Budapest to Prague, with Avalon. We very much enjoyed the trip. On board, our room was comfortable and the food was very good. The entertainment is not what you get on a big cruise ship, but I liked it better. They brought in local musicians as you travelled along, as well as a wine tasting in Austria and Bavarian beer tasting in Germany. Our captain and cruse director were terrific, and really helped make the trip enjoyable. I would say that the only drawback is that they are victims of their own success. River cruising is very popular now, and there are many ships on the river. We stopped at several small towns, and each one was overcrowded with boats and tourists, following their guides from spot to spot! There was a lot of standing around and waiting in line, so be prepared for that. Otherwise, it is a great way to see a fair bit of central Europe and experience the history and culture.
Recommended
Amazing surprises
By: Theresa
Reviewed on: 09 Oct 2016
The entire trip went off without a hitch. The arrival and departure times were humane and easily managed. Ground transportation was on time and friendly. In Edinburgh the uniformed chauffeur was in a beautiful red Jaguar, he was very friendly yet professional and we arrived at the Tattoo on time. He was waiting for us at the end of the program as promised to whisk through the traffic and clouds back to the tender. All of his services were more economical than taking the bus booked through the ship. Randy found and booked this service for us. Surprises like that make your trip more memorable. Trust in Randy's ability to book our vacations with care and attention to all of the required services make us want to travel again and again.
Recommended
Spain in early fall
By: Ceansor
Reviewed on: 12 Oct 2016
Our trip was just short of three weeks in Spain in late September/early October. Multiple destinations - Barcelona, Bilbao, San Sebastian, and Madrid, a rental car thrown in in the middle of things, and two domestic flights. Things went off without a hitch. Hotels, flights, transfers and tours fully met our expectations.
Recommended
Service was very,very good
By: Barbie
Reviewed on: 23 Oct 2016
Our trip was very good met our expectations.The only downside when traveling by plane is the airport. For seniors way to much walking from point a to b.
Recommended
Great Again
By: Mekos
Reviewed on: 16 Feb 2017
Randy is attentive, efficient and trustworthy. He is always willing to advise but never over bearing.
Recommended
well advised
By: diana
Reviewed on: 24 Feb 2017
perfect--very helpful and knowledgeable
Recommended
Cruising
By: Sunshine
Reviewed on: 27 Feb 2017
He is the best. Always on top of deals and keeps us informed. He is great at suggesting holiday ideas and isn't afraid to tell me "no"if I am making a mistake. Trust him completely.
Recommended
Celebrity Reflection cruise
By: Ginger
Reviewed on: 03 Mar 2017
Very knowledgeable, experienced and customer service oriented.
Recommended
Caribbean Cruise
By: Rick
Reviewed on: 12 Mar 2017
Excellent as always.
Recommended
Randy Raphael
By: Janine and Rob White
Reviewed on: 03 Apr 2017
Randy is an incredibly easy person to work with. He is thorough, timely, pleasant, professional and adaptable. We never worry when our travel plans are in Randy's hands.
Recommended
Best agent!
By: Sunshine
Reviewed on: 24 Apr 2017
Randy books all our holidays and now is booking all the trips for our family and friends. He offers great advise and is always available to help. Wouldn't go on a trip without his help.
Recommended
Celebrity Cruise - Eastern Caribbean - April 2017
By: Bruce
Reviewed on: 23 Apr 2017
Randy was terrific to work with. He took care of all the arrangements. The itinerary was great. My wife and I love our sea days, and this itinerary allowed for that; 2 sea days, 3 port days, 2 sea days. It was a very relaxing trip. The weather was awesome, too! If Randy had anything to do with that, Thanks! Overall, a great time was had by all! Cannot wait til next time!
Recommended
Cruisin' with Randy — never dull
By: Ronnie
Reviewed on: 16 May 2017
As always, terrific, but never uneventful. Last time (just a fewmonths ago) the plane broke and we nearly aborted the whole thing. This time, on the river cruise on the Rhine and Moselle, within 3 days about half the passengers had colds of varying severity, my wife being about the worst — she slept solidly for 3 full days and missed all the touring and even the meals. The boat by the time she emerged, sounded like a hospital TB ward! Nevertheless we had a great trip with Tauck, believe it or not. Randy had suggested, at our request, that we needed to take a max. of 200 Euros so we did. However, whenever we had an opportunity to stay ashore for lunch, the tour guides gave us 20 Euros lunch money. We ended up with more Euros than we started with! I should also mention that, again as usual, we were among the most prepared of the touring gang, thanks again to Randy!
Recommended
viking
By: viking
Reviewed on: 19 May 2017
Excellent. All items were handled professionally and in a timely manner. Any questions were answered promptly.
Recommended
netherlands
By: rick
Reviewed on: 12 May 2017
As always, wonderful, professional and thoroughly complete.
Recommended
Princess Cruises
By: bob
Reviewed on: 02 Jul 2017
Professional, Friendly, Available Great advice, important suggestions All one could ask from your Trip Advisor
Recommended
Falcon
By: Falcon
Reviewed on: 01 Jul 2017
Wonderful and very very helpful
Recommended
Good advice
By: Traveller
Reviewed on: 25 Jul 2017
A pleasure to work with
Recommended
Rocky Mountaineer Group Tour.
By: Tony
Reviewed on: 31 Jul 2017
It was a pleasure to work with Randy, he is very efficient, experienced and provided all the necessary info. that we needed. Consequently there were no unpleasant surprises.
Recommended
Review
By: Trish
Reviewed on: 06 Aug 2017
Efficient and resourceful as usual
Recommended
Good service, well organised
By: the friend
Reviewed on: 08 Sep 2017
Randy communicated well, we had all of the information that we needed. Our trip went according to plan and was hassle free. We had a good holiday.
Recommended
Great trip
By: Drew
Reviewed on: 06 Sep 2017
Excellent, all went smooth.
Recommended
review
By: Beth
Reviewed on: 22 Sep 2017
Randy is extremely knowledgeable and capable - a joy to work with in arranging any vacation.
Recommended
Avalon River Cruise
By: RGB
Reviewed on: 27 Sep 2017
Randy is an experienced honest travel advisor who organizes a trip to your likes and wishes. He provides a detailed itinerary in a timely fashion
Recommended
European Holiday
By: Odd That
Reviewed on: 04 Oct 2017
Excellent as always. Randy makes booking a breeze
Recommended
The Insight Experience
By: Leonard
Reviewed on: 09 Oct 2017
He presents with a broad and practical knowledge base about travel. Clearly his years of service in this industry as well as being an extensive traveler himself has allowed him to provide the needed information and advice to serve his customers. I appreciated his time and respect his ability to stay true to his timeline promises and getting back to us as we proceeded through each stage of arranging our travel. Between emails and phone calls, he maintained communication.
Recommended
Great European Trip
By: Charlie Peters
Reviewed on: 12 Oct 2017
Much value added compared to what we could do ourselves. Flights, hotels, attractions, and ground transportation went off without a hitch and met or exceeded our expectations.
Recommended
Holland America Cruise
By: Lisak
Reviewed on: 23 Oct 2017
It was great. He was very knowledgeable on cruising and was able to give good advice.
Recommended
Excellent support
By: Grandmawhiz
Reviewed on: 27 Nov 2017
Randy has planned all of our international vacations for years. His attention to detail and great communication skills make the planning process seamless. This time the cruise and return travel had many issues. The ship had to be towed back to port for three days of repairs. This resulted in us missing half of the ports we were to visit. Before I could contact him Randy contacted me to let us know he was aware of the problem with the ship and to ensure our safety. We finished our condensed cruise only to be notified by Oceania that our plane would be four hours late to the airport in Tahiti. The whole ship was buzzing with worried travellers expressing concern that we could not make our connections at LAX. We didn't. It took two and a half days for us to get home. During this time of confusion Randy confirmed our bookings and tracked our progress throughout. He also kept the limousine company informed of changes in our arrival time to Toronto. Randy saved the day. He is amazing.
Recommended
Myanmar
By: Fred
Reviewed on: 11 Dec 2017
Very good. He had most of the info at the onset, what he did not know, he efficiently researched and provided. His comments on details that made the travel easier where greatly appreciated.
Recommended
Oceania cruise
By: Sieg
Reviewed on: 28 Dec 2017
As always in the past , Randy is a great guy to plan and finalize a cruise. He has a vast knowledge in the cruising world. I can highly recommand him.
Recommended
barbados
By: dudley
Reviewed on: 31 Jan 2018
excellent up to our every expectation
Recommended
travel agent
By: ammie
Reviewed on: 23 Feb 2018
Very helpful, provided good guidance
Recommended
Singapore to Sydney Cruise
By: Max
Reviewed on: 06 Mar 2018
Everything was looked after and everything was first class! We had a great time.
Recommended
Another great holiday
By: rick
Reviewed on: 11 Mar 2018
As always, very professional, knowledgeable, smooth, well laid out trip.
Recommended
Austraia & New Zealand
By: Mel
Reviewed on: 14 Mar 2018
Randy is prompt and efficient, diligent in finding great fares! My whole itinerary was seamless and went without a hitch! The best in the Biz!
Recommended
cancelled trip
By: cossack explorer
Reviewed on: 22 Mar 2018
working with Randy over the past 40 years has always been an excellent and invaluable experience! sadly on this occasion we had to cancel this particular trip, but are already planning the next one!
Working with Randy Raphael, you will have access to:
- An experienced travel guide whom you can rely on before, during, and after the trip
- Exclusive luxury resorts and properties
- Once in a lifetime experiences
Explore with the Best
Virtuoso Advisors are constantly pushing the boundaries in unique travel experiences.
Alliance programs are unique tailored experiences exclusive to travelers working with Virtuoso Travel Advisors.
learn more