Travel Specialties
Interests
Family Travel
Honeymoons
Escorted Tours
Independent Tours
River Cruising
Destinations
United States - All
Canada
Ireland
United Kingdom
Bahamas
Selling Travel Since
2010
My Background
In 1997, I bought a farmhouse and moved to Tuscany. What adventures I have had! I've always had a passion for travel and new faces and have been blessed with the opportunity of seeing the world. I've experienced camel rides in the Canary Islands, dinner with the Aborigines in Australia, native dancing in St. Petersburg and summer cruises from Denmark to Sweden to Finland to Russia when the sun never set. There was also something terribly romantic about having a glass bottomed hut in Bora Bora and watching the fish swim under the bed. I have been fortunate to have had these experiences both in the luxury mode and the "fly by your seat"method, and honestly, both have their pluses. There's an art to travel and have a customized vacation plan according to your desires. It's great fun to have all the little special details and nuances laid out, but it's also great to just have a map and sit at a small café and watch the people pass by.
Now I'm back in theStates and would love to share my experiences with you. Whether you want to drive, fly, sail or bike through Europe—or over the Golden Gate Bridge- I would love to help you make that vacation, or honeymoon, special.Contact Deborah at (803) 738-1520 ext. 227 or
https://www.facebook.com/DeborahForestLakeTravel?fref=ts
Places I Have Traveled
Reviews and Recommendations for Deborah Pulliam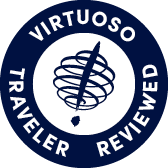 Virtuoso Verified Traveler
All reviews are from confirmed guests sharing exclusive insights
Sort reviews by
Recommended
Great job!
By: Suzy
Reviewed on: 19 Feb 2015
We had a great trip! I have already recommended Deborah to a friend looking to plan a similar trip
Recommended
Very Friendly Service and Quick Answers
By: John
Reviewed on: 11 Mar 2015
Deborah was very helpful to our family. She was always very friendly and always responded quickly to our questions. We had a great trip!!
Recommended
we had a great trip
By: jenny
Reviewed on: 27 Mar 2015
our trip to the mexican riveria was perfect
Recommended
Pofessional and Courteous
By: Frank
Reviewed on: 04 Apr 2015
Deborah was very helpful. This was our first time using assistance for travel since my retirement. Deborah gave us several optrions from which to choose. All travel and "tours" were thoroughly explained. The good news: From our departure through out return, all that Deborah planed actually happened! We will definitely utilize her guidance on our next trip.
Recommended
Perfectly planned trip!
By: Lisa4182
Reviewed on: 13 Apr 2015
Deborah planned a great trip to the west coast for us. She made sure we were taken care of from our flights, stay over hotel, and cruise accommodations. All were perfect!
Recommended
Professional friendly prompt service
By: Williams Crew
Reviewed on: 10 Apr 2015
Deborah provided our large family with superb cruise accommodations. She was concise, prompt, and accurately handled everything we needed, and more. Easy dealing with her, which made the trip headache free.
Recommended
Friendly Service
By: Traveler007
Reviewed on: 13 Apr 2015
Deborah provided friendly, helpful service when we were planning our family vacation. All the amenities were excellent. Her recommendations were "on target".
Recommended
Awesome experience (as always)!
By: HeatherW
Reviewed on: 19 Jun 2015
We LOVED working with Deborah to plan our 2nd trip to Cancun, Mexico this year! Deborah made everything super easy for us and also put up with my constant questions. Her knowledge and expertise gave us the confidence we needed as we traveled. She always went above and beyond to make sure we had a great trip and we definitely did (and she followed up with us after we got back!). We look forward to working with Deborah in the future as we pursue our travel dreams!
Recommended
Great job with our booking....well done!
By: rory6907
Reviewed on: 29 Jun 2015
All of our arrangements worked out as planned...from the hotel, to the park tickets/Magic Bands, to the meal plan. It was great and we appreciate the job you did for us.
Recommended
Great friendly service with a smile
By: Tim70
Reviewed on: 07 Jul 2015
Deborah has helped us with travel plans a couple of times now and is so helpful and always a pleasure to work with at Forest Lake.
Recommended
Fantastico!
By: Fantastico!
Reviewed on: 03 Jul 2015
Very organized tour. There is no way We could have seen as much as we did without being on this tour! Tour guide communicated very well in English and taught us so much history of her home land. Excursions were great but would have liked more information ahead of time about them.
Recommended
Expert, personal service
By: Mrt
Reviewed on: 21 Jul 2015
Debbie has put together four wonderful, one of a kind trips for us. She took the time to learn how we like to travel, what we appreciate seeing and experiencing in our travels, all without over scheduling us. And if we were going to a country she didn't have personal knowledge of, she made sure to find out everything we needed before our trip. She is a great resource and I can't wait to plan another trip with her!
Recommended
Expert service from Travel Agent
By: Tom783
Reviewed on: 02 Sep 2015
Debbie listened to our interests and ideas and put together the vacation of a lifetime! Our trip form Europe through the Greek Isles and ending in Istanbul was stress and worry free. Everything went just as planned thanks to her organization, efforts, wonderful resources, and her thorough follow through. Debbie is fantastic travel agent. She is enthusiastic and fun to work with, and will do everything she can to make anything from simple travel to a fabulous vacation, everything you want it to be. I would strongly recommend teaming up with Debbie for all of your travel plans.
Recommended
Fantastic trip!
By: JRay
Reviewed on: 02 Aug 2015
Fantastic trip for anyone looking to decompress. Would not recommend taking children to Caneel Bay as it is very romantic. Deborah Pulliam is a wonderful travel agent with a nose for details. We have used her before and will continue in the future. Will go back.
Recommended
great trip
By: jfurtick
Reviewed on: 18 Sep 2015
Trip was awesome everything was wonderful no complaints at all.
Recommended
50th Anniversary Cruise
By: Lane
Reviewed on: 02 Oct 2015
Deborah Pulliam deserves 5 stars for the planning and following through on our trip. The cruise and layover in Rome was well beyond our expectations. The hotel Baracco was a wonderful choice. The facilities, service, food, and especially the staff were exceptional. Anytime in the future when planning a trip, we will certainly use Deborah and recommend here to others.
Recommended
Highly Recommend
By: mlong2004
Reviewed on: 26 Oct 2015
We stayed at the Live Aqua resort in Cancun 10/17-20/15. Deborah helped us choose the right resort for us, found us the best price, secured trip insurance, and kept up with our payments. This was a dream vacation, and I would highly recommend using Deborah at Forest Lake Travel to help you with your vacation.
Recommended
Great communication
By: C.J.
Reviewed on: 03 Dec 2015
Deborah was a pleasure to work with. I am completely satisfied with her communications and skills as a travel agent. The resort in Mexico that she booked us in exceeded our expectations and I would definitely use her again for future travel.
Recommended
Review of recent trip
By: Relaxed
Reviewed on: 04 Dec 2015
It was very nice. Construction and resulting heavy traffic on our road was not particularly pleasant but did not ruin the trip. I understand the resort is shutting down construction for Christmas and to provide a more pleasant experience. Our air conditioning and power went out several times but I think that was a result of the construction as well. When we called the butler it was generally quickly fixed. The resort applied the resort credit in a different manner that is described in the materials but it worked out fine. The food was delicious but very expensive. If I do it again I will take the all-inclusive route. Wish we had seats together on the planes. All in all a very good trip and I do not mean to make it sound otherwise.
Recommended
Mexico trip
By: Kim15
Reviewed on: 07 Jan 2016
Excellent trip and what we asked for. Flights were well booked with seats close together for family and friends. All inclusive resort very kid friendly. Great weather which is again what we asked for. Appreciate all Deb did for this trip.
Recommended
Perfect Experience!
By: Sal
Reviewed on: 29 Feb 2016
Deborah was a pleasure to work with as we planned our Anniversary trip to Italy. Our experience was flawless and we look forward to planning our next adventure with Deborah and FLT. Thank you!
Recommended
Perfectly planned honeymoon!
By: GarrettB
Reviewed on: 23 May 2016
Deborah really outdid herself when she planned our honeymoon. I was completely overwhelmed when I tried to take on the task myself. With her help and expertise our honeymoon was planned to perfection. We could not have asked for a better trip and will definitely be reaching out to her in the future. Avoid the stress of planning a vacation by reaching out to Deborah and Forest Lake Travel.
Recommended
Expert in European Travel Planning
By: LTW
Reviewed on: 24 May 2016
Deborah is an expert in designing the perfect trip! She has planned three trips (Italy, UK and France) for me to date and I can't wait to start planning the next one with her! I appreciate her attention to detail and discerning advice to create a memorable experience.
Recommended
A Perfect Trip to Venice for a Perfect Cruise Ship Wedding
By: Bob1952
Reviewed on: 24 Jun 2016
My daughter was doing a destination wedding on the Norwegian Jade out of Venice. Deborah lined us up our airline tickets, our hotel on Lido ( an island near Venice) as well as our water taxi's to and from the airport. Things could not have been nicer: just to have someone waiting on us when we got off the plane was a wonderful feeling for a couple of tired oldsters with a lot of suitcases. The guide and the water taxi made the trip to Lido very easy. Our motel, the Biasutti was delightful and the desk staff personable, professional, and helpful. The surrounding area was easy to walk with plenty of great spots to dine. By water bus Venice was 20 minutes away. Departure was just as easy with a guide and taxis to help us. Deborah's familiarity with Italy makes planning an Italian vacation easy, fun, enriching, and entertaining. She is excellent!!!
Recommended
Outstanding Service and Personal Attention
By: John
Reviewed on: 03 Jul 2016
Deborah was very professional. She answered all of our questions and assisted with all the components of our vacation. She returned our calls timely and was able to research and reply to any inquiries that we had that she did not have an immediate answer. We were extremely pleased. She was very familiar with the area we visited and set up all transportation and other accommodations that met our needs and desires. We definitely plan to use Deborah to assist with our planning of future trips.
Recommended
Expert Advice, Fun to Work with
By: beighley4@gmail.com
Reviewed on: 02 Jul 2016
This was the best vacation our family has ever been on! Debbie steered us in the right direction from the very start. There was a lot of work on her part since we went to three different places in France and also needed restaurant reservations on the right days and times. Not to mention all the guides and drivers - her advice was invaluable. Everything went like clock work. Even the weather cooperated - We can't thank her enough and will definitely ask for her the next time we travel.
Recommended
True professional!
By: Lauri8
Reviewed on: 09 Jan 2017
Having lived in Italy herself, Deborah knows exactly how to guide you to the best spots to get a genuine touch of the Italian culture and lifestyle. She was always prompt with responses, clear on recommendations and her guidance was the factor that made our trip to Italy absolutely perfect! Deborah is open, friendly and listens well to the experience the traveler is trying to create. I highly recommend her expertise to help you plan any trip.
Recommended
Well planned!
By: KevinA
Reviewed on: 09 Jan 2017
Everything went according to plan (other than an airline snafu). Our guides were wonderful and ON TIME!
Recommended
Deborah
By: doc
Reviewed on: 27 Jan 2017
Debbie Pulliam never steers you wrong. I have used her on several trips to Europe, South America and the US. Always excellent. Recent trip to the UK was spot on. Her recommendations are always well thought out and organized. I have recommended her to friends, family and business partners.
Recommended
Final four
By: Bvasudeva@sc.rr.com
Reviewed on: 10 Apr 2017
Final Four trip was a last minute logistics nightmare but she made it easy! She made things happen in a flash. Every trip we've been on done by her has been well organized, a delight to work with!
Recommended
Outstanding Agent
By: Bob
Reviewed on: 08 Jun 2017
Deborah is tremendously knowledgeable as well as personable. We are not just an account but friends. Every trip she has planned has been perfect...in this case the cruise was everything we hoped for and the travel arrangements worked well . Have recommended her to many people. We just love her!!!❤️❤️❤️❤️
Recommended
Globus Italian Treasures
By: FunTime
Reviewed on: 17 Jun 2017
Very attentive to our needs and willing to research anything we asked. Found her very knowledgeable of Italy. We realize this could be a slippery slope, but would have appreciated more personal recommendations.
Recommended
GreatTrip
By: GreatTrip
Reviewed on: 10 Jun 2017
Very knowledgeable! Respectful of my time! Warmly Courteous and very welcoming! A pleasure to have met and to have advised me on a vacation!
Recommended
Italy
By: Brad
Reviewed on: 26 Jun 2017
Deborah is always great to work with; very knowledgeable, listens and gives good advice.
Recommended
very efficient
By: good tiime
Reviewed on: 10 Jul 2017
It was a pleasure to work with Deborah. She always returned my calls and answered all of my questions in a very expedient manner. She is a true professional
Recommended
Very helpful!
By: Kp
Reviewed on: 09 Jul 2017
Deborah was great! She answered our questions very quickly and with knowledge.
Recommended
No idea what you are asking
By: Apple
Reviewed on: 24 Jul 2017
Always very good
Recommended
River Cruise
By: Debbie
Reviewed on: 17 Jul 2017
Deborah is great to work with and I would highly recommend her. She will be planing our next trip.
Recommended
Best Travel Agent
By: Robert
Reviewed on: 29 Jul 2017
Debra Pulliam always plans a great trip. Always pleased
Recommended
Africa
By: Africa
Reviewed on: 18 Aug 2017
Deborah was easy, convenient and pleasant to deal with, it was the trip of a lifetime!
Recommended
Ireland Trip
By: Will
Reviewed on: 06 Sep 2017
Deborah planned a great trip down to the last details.
Recommended
ireland trip
By: cate
Reviewed on: 29 Aug 2017
Debbie was great! She made it so easy to plan a trip. She had been to Ireland and could recommend things she had done. We had an amazing time and not a single problem.
Recommended
Mah-velous Trip!
By: Jim
Reviewed on: 17 Sep 2017
Absolutely delightful!
Recommended
The best!
By: Robmel
Reviewed on: 30 Sep 2017
We keep going back to Deborah for our travel needs. I think this may be the 4th or 5th trip we have booked with her. She does not disappoint.
Recommended
Always a pleasure
By: Yodok
Reviewed on: 06 Nov 2017
I absolutely love working with Deborah and have recommended her to friends and co-workers. I can have an idea of what I'm looking for and give her just the basics, she fills in the blanks and totally understands what I might not even know myself! She gets her clients, handles everything, and she's always happy. Even a worry wart like me is left with nothing to worry about! I already can't wait to start thinking about the next adventure so I can take my very vague ideas to her and have her flesh them out.
Recommended
Deborah Pulliam review
By: Michele
Reviewed on: 04 Dec 2017
Easy as pie. Deborah handled everything. She's very professional, personable and knows her stuff! Wonderful trip!
Recommended
Deborah Pulliam is awesome
By: Tameika
Reviewed on: 25 Dec 2017
Deborah was excellent. Our vacation was amazing and I plan to work with Deborah again.
Recommended
Impressed
By: Susie
Reviewed on: 29 Dec 2017
Deborah was efficient and well organized. She advised me on restaurants and items of interest etc and getting around in NYC. Our transportation and entire trip was fantastic.
Recommended
Excellence: once again!
By: Bob
Reviewed on: 05 Jan 2018
Deborah helped us pull together a Christmas Cruise on the Norwegian Epic for 8 of us spread between two states and two countries. She stayed on top of dates, registrations, reservations and insurances. Coordinated a birthday cake for my daughter on ship. Gave a good recommendation for a Stay-and-Park in Port Canaveral. She was attentive, personable, persistent, and perky! Always available when needed. Deborah is our "go to" travel consultant.
Recommended
Another perfectly planned trip
By: Myda
Reviewed on: 14 Jan 2018
It is always a joy to work with Deborah. She knows what my family and I like to do when we travel, and how we like to tour. She is also very conscientious of flight concerns and coordinating multiple departures. I always look forward to planning a holiday with her!
Recommended
Beaver Creek Ski Vacation
By: Lou
Reviewed on: 28 Feb 2018
Very good. She took care of everything for me.
Recommended
Honeymoon
By: Laughton
Reviewed on: 09 Apr 2018
Deborah was wonderful to work with. We weren't sure where we wanted to go, so we gave her some criteria and she found the perfect place for us. Highly recommend
Recommended
Honeymoon
By: CB
Reviewed on: 19 Apr 2018
Very easy and quick to respond. All questions answered fast and efficient. Flawless from beginning to end.
Working with Deborah Pulliam, you will have access to:
- An experienced travel guide whom you can rely on before, during, and after the trip
- Exclusive luxury resorts and properties
- Once in a lifetime experiences
Explore with the Best
Virtuoso Advisors are constantly pushing the boundaries in unique travel experiences.
Alliance programs are unique tailored experiences exclusive to travelers working with Virtuoso Travel Advisors.
learn more
United States - All
Canada
Ireland
United Kingdom
Bahamas
France
Greece
Italy
Peru
Portugal
Spain
Thailand
Turkey