Selling Travel Since
2000
My Background
I'm passionate about group travel, cruising, Disney, and the Caribbean. I enjoy using my knowledge and expertise to help each client plan a fabulous vacation; and I enjoy it even more when clients return from their vacation and express what a wonderful time they have had.
Recent travels include a Holland America Cruise, Disney, Riviera Maya in Mexico, The Dominican Republic, and cruising to Bermuda, the Caribbean, and Canada.
Places I Have Traveled
Reviews and Recommendations for Olivia Kirlin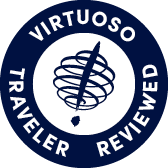 Virtuoso Verified Traveler
All reviews are from confirmed guests sharing exclusive insights
Sort reviews by
Recommended
Highly Recommended
By: Tracy
Reviewed on: 03 Apr 2014
Olivia did a fantastic job planning a trip for me and 3 of my friends to Jamaica!  The trip was so much fun and our paperwork was organized and in order so we had no trouble going through security and customs and arriving at our destination.  I would definitely use Olivia Kirlin again!
Recommended
Recommended for groups and family
By: Maylin
Reviewed on: 01 Jun 2014
i have used Olivia for mutiple trips with groups and family, cruises, resorts and land travel. I have no complaints. She is professional and always available with help in any aspect of the trip. If she doesn't have the answer, she makes calls and gets the answer
Recommended
highly recommended
By: GG
Reviewed on: 03 Jun 2014
Recommended
She has planned vacations for us before and always to perfection.
By: snookie
Reviewed on: 26 Jul 2014
Recommended
Very Helpful & Friendly
By: Holimoli
Reviewed on: 11 Aug 2014
Olivia was always willing to answer questions & make us feel comfortable about traveling overseas. This was our second trip to Europe.
Recommended
Great gal to work with expert in her field
By: Bob 67
Reviewed on: 15 Aug 2014
Thanks to Olivia we had a wonderful Alaska experience. Alaska Air was a Great carrier great leg room and super attendents. Olivia checked the best airport to ship transfers for us and they worked out great. She suggested going from Seattle round trip and that was the best thing we could have done for our group of 12 Family members. Holland America has the Alaska inside cruise sewed up much better than other lines, the side trips are fantastic and everyone is friendly on and off the ship. Thank you for gifting us our bottle of Champaign to toast our 50th Anna. Bob P.
Recommended
Excellent Trip
By: jandcm
Reviewed on: 27 Sep 2014
This was an excellent trip. Except for engine trouble at the Philadelphia airport which delayed us by 4 hours everything else went as planned. Hotel reservations, car rental, shuttles, all were fine. The ship was excellent as were the excursions.
Recommended
helpful, friendly, knowledgeable service
By: jo
Reviewed on: 15 Feb 2015
Olivia goes out of her way to make sure everything is done correctly and as best for us as possible. She does all the little extras that take the level from good service to great service. She is akways available to answer questions or research and resolve issues and with a friendly smile. .Sincerely Jo
Recommended
excellently planned
By: jan
Reviewed on: 16 Feb 2015
Great trip. Great weather. Organized very well. Arrival and departure went very smoothly.
Recommended
attentive friendly service
By: jocruise
Reviewed on: 14 Aug 2015
We sailed on the Queen Mary 2 for the 7/30/15 5 day cruise to Halifax and Boston, and had a great time. Olivia, as always, did a great job, all accommodations and arrangements were as planned, and transportation both to and from the ship were timely. We appreciate the little extras and attentive service Olivia always provides. We also appreciate the wonderful service Cunard provides. The Queen Mary 2 is a terrific ship, and we have already booked a cruise on her for 2016. We are treating ourselves to Princess Suite accommodations, and are anticipating much pampering. We know Olivia will take care of everything for us, and will be on the lookout for any special offers that might be of benefit for us.
Recommended
the best agent ever super person
By: Bob71
Reviewed on: 29 Sep 2015
Great trip, good food and lodging super planing and views not seen around home.
Recommended
Wonderful service
By: VAC
Reviewed on: 27 Sep 2015
Olivia is a pleasure to work with. She is concise, helpful and very detail oriented. She is also receptive to feedback after each trip to see what would need improvement or details for others to know. I put my complete faith in her recommendations and planning.
Recommended
Olivia Does It Again!
By: Lee
Reviewed on: 03 Dec 2015
Once again, we struck gold by having Olivia Kirlin book our trip. The last time it was a cruise; this time, we flew to Key West. She listened to what we wanted and recommended a resort that was perfect. In fact, I'd like to return and stay at the same place next time. Thanks for another wonderful vacation, Olivia! We're already looking forward to our next trip, which we'll definitely book with you.
Recommended
Relaxing trip
By: Jocruising
Reviewed on: 09 Mar 2016
Our cruise on Royal Caribbean' s Grandeur of the Seas was comfortable and relaxing. The ship was attractive and well maintained, service was attentive and our cabin was very accommodating. Unfortunately, the weather was not so accommodating. The port at Grand Cayman was closed because of high winds, so we couldn't stop there, and at Labadee, most excursions were cancelled because of wind and rain. We were able to have lunch on the island and it is an area we would've liked to have explored further, as it seemed to have a lot to offer. In Falmouth, Jamaica, the pier area was very nice with shops and restaurants a short walk from the ship, and everything felt very safe. We took an excursion to an old plantation for high tea, which was very enjoyable. The Jamaican staff were friendly, helpful and accommodating, doing their best to keep us from getting soaked in the pouring rain . This experience was very positive, and a welcome change from my last visit to Jamaica years ago.
Recommended
Great trip. Good service
By: Jim
Reviewed on: 07 Mar 2016
We had a wonderful time and the service and fellowship was exceptional. Thank you.
Recommended
superb
By: tex
Reviewed on: 15 Sep 2016
Our trip was wonderful. Olivia's arrangements were complete, and no snags were encountered. We have been clients of Olivia for years and have never had any problems for which she was responsible. We will continue to use her services.
Recommended
Service review
By: csmtom
Reviewed on: 27 Oct 2016
Everything went perfectly. Lunch was correct each day. Hotel room was very nice. Service at hotel dinner was excellent.
Recommended
Wonderful, felt pampered
By: Jo
Reviewed on: 01 Jan 2017
Wonderful experience, accommodations, service and of course the food were excellent. Transportation to and from the ship were prompt polite and efficient. Olivia always makes sure everything goes smoothly
Recommended
Mexican Riviera
By: Jim
Reviewed on: 16 Mar 2017
Olivia is very knowledgeable and professional. She responded to every request in a timely manner.
Recommended
Recent trip
By: Rachel
Reviewed on: 21 Mar 2017
Olivia was wonderful. She was attentive and made excellent recommendations and reservations for our hotels and cruise as well as airlines. We will continue to utilize her services.
Recommended
Olilvia
By: Fay
Reviewed on: 25 Mar 2017
Nothing was too much trouble for her. She was always willing to give me all the time and help I needed.
Recommended
Excellent
By: Jo
Reviewed on: 25 Mar 2017
Wonderful as always, she is so helpful and efficient.
Recommended
Royal Caribbean 207
By: Jan
Reviewed on: 25 Mar 2017
Very pleasant. She is very competent and fun to chat with as well. Will always use her to arrange my trips.
Recommended
3/17 to3/18 cruise
By: Dan Biss
Reviewed on: 27 Mar 2017
Easy to contact. Knowable on specifics for this cruise and other cruise possibilities
Recommended
Agent
By: Tricia
Reviewed on: 11 Jun 2017
A pleasure...she is very thorough and great with all the details
Recommended
Family Trip
By: Marshmallow
Reviewed on: 12 Jun 2017
Olivia was fabulous - and hugely helpful when we had to make a few last minute changes. Trip arrangements worked out perfectly. Olivia was friendly, professional. knowledgeable and responsive at every turn!
Recommended
Alaska Inside Passage
By: rita
Reviewed on: 18 Aug 2017
Olivia is always helpful & pleasant
Recommended
Great as always
By: Sandy
Reviewed on: 28 Aug 2017
Always a pleasure to work with . Promptly answers all questions and follow up is swift . A joy and certainly a big asset to her travel agency. 🚢😎
Recommended
Scotland travel package
By: geno
Reviewed on: 14 Oct 2017
Getting 10 guys into alignment isn't always an easy task. Limo bus arrangements tyo and from Newark worked perfectly. Subsequent travel with my wife could not have been better orchestrated!
Recommended
Fantastic
By: Marie
Reviewed on: 07 Oct 2017
Olivia was thorough, prompt, And very easy to work with. We will definitely use her next time we are planning a trip.
Recommended
Excellent service
By: Jo
Reviewed on: 24 Oct 2017
Olivia is always great to work with, going the extra distance to check things out and make sure we get to do or have everything we want. She even arranged an excursion for us when the ship's offerings didn't meet our needs.
Recommended
Review of Jade trip to Canada
By: Jan
Reviewed on: 23 Oct 2017
Olivia is wonderful. Conscientious,pleasant,informed, and easy to work with.
Recommended
Excelent
By: Jannett
Reviewed on: 02 Nov 2017
Great to work with and the best of results. We can travel with confidence.
Recommended
Olivia
By: T-MAN
Reviewed on: 03 Dec 2017
Excellent!!!! She took care of all the details and made all our arrangements. She notified us when there were changes in our flight schedules. Everything ran smoothly.
Recommended
Good times
By: 2072
Reviewed on: 10 Feb 2018
Olivia is always great to work with. She goes out of her way to make sure everything is taken care of. At the last minute she had to change times for our transportation to the ship, and everything was handled smoothly.
Recommended
Caribbean trip
By: Jan
Reviewed on: 11 Feb 2018
Olivia is a treat to work with she's very organized pleasant and helpful at all times. She stepped up and got us there when our trip guide had to cancel out and met us there when we return making everything go smoothly. She always helps us get the good deal and has a lot of knowledge of most of the ships.
Recommended
Florida 2018
By: Gene
Reviewed on: 22 Feb 2018
We talked at length. She listened and fine tuned all the details The final product was spot on
Recommended
Great travel advisor
By: Sunflower
Reviewed on: 01 Mar 2018
She was helpful, thorough and quick to respond to my inquiries. She did a great job.
Recommended
Excellent agent.
By: Chris
Reviewed on: 22 Apr 2018
Terrific. She goes beyond expectations to help and make suggestions and includes price possibilities.
Recommended
Olivia "Rocks" in a good way
By: Joanne Dietz
Reviewed on: 03 Jun 2018
Olivia did a great job from start to finish. For every question we had, Olivia hoped on it and got us a reliable answer. She spent months helping us get the most out of our trip. Choosing shore excursions for five months was difficult BUT Olivia helped us choose the best options for our needs AND she actually registered them for us and checked to ensure that they were all confirms with Regent!1 The only concern I have is that I did not know that Singer was a Virtuoso member. My husband and I were NOT included in any of the Virtuoso "special" events during our trip; can anyone explain why that happened?
Recommended
Travel Agent
By: Sandy
Reviewed on: 03 Jun 2018
Always a pleasure to work with her. She is great asset to her Agency. The best ever!!!
Recommended
Alaska
By: He,L
Reviewed on: 04 Jul 2018
Fabulous. Well informed and knowledgeable. Knew our style and tastes.
Recommended
Great service
By: Chris
Reviewed on: 26 Jun 2018
Olivia goes the extra mile to offer her suggestions when asked for advice or help. She is very professional and aims to make the customer happy.
Recommended
Very very good
By: Chris
Reviewed on: 12 Aug 2018
Olivia works to understand and achieve your desires.
Recommended
Trafalgar Trip to Scotland
By: Frank
Reviewed on: 12 Nov 2018
Olivia did extensive research for our trip. She provided excellent documentation of our trip arrangements. Her knowledge resulted in savings that we would not have obtained trying to book the trip ourselves.
Recommended
Palm Springs
By: Helen
Reviewed on: 18 Nov 2018
Olivia always delivers. From transportation to and from the airport, to the exact seat requests and times asked for, she is a star. All went extremely well, couldn't have asked for better, and we had several flights out of several cities. Rental cars worked well as well. The Palm Springs Airport was a gem. Very easy to do everything. Thanks. Olivia!
Recommended
Barbados Sandals
By: Joanne
Reviewed on: 11 Jan 2019
We have always enjoyed working with Olivia. She planned a trip around the world for us - before this past trip - and she did a marvelous job. For our trip to Barbados, we called Olivia and told her what we were interested in doing. Then we gave her a range of dates that we had available. The very next day, everything was taken care of!!! You can't get any better than that!!! We are very pleased with her efficiency.
Recommended
Great service
By: Sandy
Reviewed on: 23 Mar 2019
As always prompt and excellent service. Have friends who always get online "deals " and I would never travel without my travel agent. She is helpful and very efficient.
Recommended
Frederick MD Golf
By: SGM
Reviewed on: 24 May 2019
Olivia was very responsive and everything that was expected did happen.
Working with Olivia Kirlin, you will have access to:
- An experienced travel guide whom you can rely on before, during, and after the trip
- Exclusive luxury resorts and properties
- Once in a lifetime experiences
Explore with the Best
Virtuoso Advisors are constantly pushing the boundaries in unique travel experiences.
Alliance programs are unique tailored experiences exclusive to travelers working with Virtuoso Travel Advisors.
learn more