Cindy Turner
CTA
Boise, ID United States
Travel Specialties
Interests
Honeymoons
Safari
Independent Tours
Ocean Cruising
River Cruising
Destinations
Italy
Spain
Tanzania
French Polynesia
Australia
Selling Travel Since
1992
My Background
As long as I can remember, I've loved travel; talking about it, reading about it, watching shows about it, and best of all, doing it! From my time in the hotel & hospitality industry to my years as a former flight attendant, I find my experiences have increased both my knowledge and love for this ever changing, ever evolving travel industry. I'm honored to now share that knowledge and enthusiasm with my clients by creating memorable travel experiences.
Places I Have Traveled
Reviews and Recommendations for Cindy Turner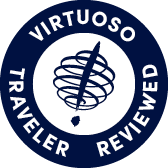 Virtuoso Verified Traveler
All reviews are from confirmed guests sharing exclusive insights
Sort reviews by
Recommended
Perfect
By: Roeroe
Reviewed on: 27 Jun 2018
If you are looking for a trip planned to perfection this is your person. Everything was amazing from beginning to end. Not a detail was left out. Our trip to the winery's was beyond my expectations, our tour guide was perfect. The hot air balloon ride was incredible and it was all planned by Cindy. An absolute pleasure to work with.
Recommended
Med Cruise June 2018
By: Dave Hume
Reviewed on: 10 Jul 2018
Cindy was superb, both flexible when circumstances required and knowledgeable when the areas we visited were unfamiliar. Further, her understanding of the small intricacies of travel gave us an advance 'heads up' when we encountered new challenges. Itd recommend her without qualification.
Recommended
Great service
By: Finedoc
Reviewed on: 28 Jul 2018
Cindy is a great travel advisor. Her service is Always timely and reliable. She helped me with both local and foreign travels I've never been disappointed
Recommended
Georgia Trip
By: Char
Reviewed on: 15 Aug 2018
She has always done a great job for us😃 We had Never flown American Air Lines before and they We're very good.
Recommended
Cindy Is The Best
By: Gail cushman
Reviewed on: 14 Aug 2018
I am thrilled to have Cindy as my travel agent. She is kind and always listens to me about what we need. My husband has some special needs and she makes sure they are addressed
Recommended
Trip of a Lifetime - Tahiti, Cruise & The Brando
By: KKB
Reviewed on: 14 Oct 2018
Cindy worked with us for 16 months to plan our trip of a lifetime - 17 days in Tahiti. Because she has been our agent for more than a decade, she KNOWS what we want from seating assignments on planes to the over-water bungalow with that special view - and everything in between. Her attention to detail is spot on and follow-thru is so very helpful. Thanks, Cindy! You are my hero!
Recommended
Top Notch in Every Way!
By: Dave
Reviewed on: 16 Sep 2018
Cindy was tireless in helping us with a couple of recent trips. She consistently made us aware of small travel tips and idiosyncracies of particular locations. When changes were requested she responded promptly and resolved questions fully. We would recommend Cindy for travel anywhere in the world and without reservation.
Recommended
Travel to Europe
By: Chuck & Sue
Reviewed on: 07 Sep 2018
Cindy was great throughout the planning and execution of our somewhat complex travel plans with three other people. She is very knowledgeable and attentive to detail and was very timely in getting answers and providing recommendations to the many questions we had regarding our trip. We will definitely use Cindy in future adventures!
Recommended
Trip
By: Hello
Reviewed on: 11 Sep 2018
Excellent and helpful. I appreciated how well she helped us plan our trip and to come to our aid when we needed her.
Recommended
Best of the best
By: Bubba
Reviewed on: 23 Sep 2018
Always on point. Always reliable and knowledgeable about the destination and best way to get there
Recommended
Helpful
By: Thompson Trip
Reviewed on: 23 Oct 2018
Cindy was great to work with. She provided various options for us and took care of the details so we didn't have to figure some of that stuff out. Also by arranging transportation to and from the airport, the beginning and end of our trips were stress free.
Recommended
pacific coast
By: chuck
Reviewed on: 22 Oct 2018
When I saw Seabourn had reduced the fares I contacted Cindy and she got us an upgrade from deck 4 to deck 6, it was great!
Recommended
An absolute pleasure
By: edmenkin
Reviewed on: 26 Oct 2018
Timely, pleasant, and thorough, Cindy responded to our every query and make some great recommendations
Recommended
Cindy is amazing at what she does! 5 star!!
By: Drea
Reviewed on: 30 Oct 2018
She is someone that I am so grateful for and has helped me accomplish my dream of traveling. She navigates me and makes me feel safe. I trust her!!
Recommended
Great trip!!
By: JP
Reviewed on: 03 Nov 2018
She has given us and myself excellent service for years. I wouldn't know what to do w/o her! I want to change limo service. Guy goofed twice...had wrong piece for Margie and we had to drive 2/3 way back to trade! Then he missed my briefcase in car and had to come back to hotel to return it to me. Then he CHARGED me for that. But apart from that you did wonderful. JP
Recommended
Panama
By: Panama
Reviewed on: 02 Dec 2018
Cindy is an incredible trip planner; patient, intuitive, and insightful.
Recommended
Review of Cindy Turner
By: Sally
Reviewed on: 05 Dec 2018
Cindy Turner is THE BEST travel advisor EVER. Cindy has helped our family with our travels for years and I would never consider using anyone else. She has an amazing ability to think of every detail needed for any type of trip. She is always quick to respond to requests. And her experience in the industry is evident in everything she does. I can't say enough positive things about Cindy. She is truly exceptional in every way!
Recommended
Great travel agent
By: Miriam
Reviewed on: 28 Dec 2018
Smooth excellent service. No detail is missed She goes the extra mile to make sure you don't miss any experience
Recommended
Maui
By: Brenda
Reviewed on: 02 Jan 2019
Excellent! Cindy covers all of the details. The accommodations she selected were wonderful and everything played out just as planned.
Recommended
Practically Perfect in Every Way!
By: JJ
Reviewed on: 08 Jan 2019
So if Mary Poppins was a travel agent, she would be Cindy Turner. Her excellent combination of perfection and fun makes for an incredible travel experience every time. If I could have Cindy plan even my trip to the grocery store, I would.
Recommended
Advisor review
By: Baldrica
Reviewed on: 25 Jan 2019
I was very happy to work with Cindy, as she was recommended to us by a coworker with great reviews. Cindy helped with every aspect of our trip and was quick to answer all questions we had.
Recommended
How wonderful is Cindy?
By: Gail
Reviewed on: 26 Jan 2019
Couldn't be better
Recommended
Cindy Turner
By: Bob
Reviewed on: 18 Feb 2019
She is very good. Is the best.
Recommended
Another Magical Experience!
By: Team Hastriter
Reviewed on: 15 Feb 2019
Cindy is always so kind, professional, and conscientious when helping to create vacations for our family. I don't know how she finds the time to not only book the trips with such care and attention to detail, but to include special touches all along the way. We were thrilled with the ease of execution for our stay at the Disney Grand Californian, including a very special welcome, courtesy of Cindy, awaiting us in our room. Bravo, Cindy Turner! We are so thankful for you!
Recommended
Easy Street
By: Gail
Reviewed on: 25 Feb 2019
Easy. Cindy makes my life sooo easy. I love working with her
Recommended
Mexico trip
By: Julie
Reviewed on: 21 Mar 2019
Cindy was amazing. She Listened very carefully to what we wanted, and completely fulfilled our expectations. The hotel that she booked for us was exactly what we had anticipated. The trip could not have gone better. The expeditions that she arrange for us were fantastic. I would highly recommend Cindy Turner for any future trips that you are planning.
Recommended
Fantastic Agent
By: John Doe
Reviewed on: 01 Apr 2019
Cindy is a delight to plan a trip with. She works extremely hard to make your trip as pleasurable as possible and adjusts to any changes quickly and pleasantly. She really is a fantastic agent.
Recommended
Trip to the US
By: Aaltje
Reviewed on: 20 Mar 2019
Very pleasant! Always very helpful😀
Recommended
Traveling with Cindy
By: Vegas
Reviewed on: 27 Mar 2019
Cindy is marvelous and so knowledgeable! She suggests the most lovely and convenient places to stay. Very personable and fun to work with!
Recommended
The best
By: Roe
Reviewed on: 15 Apr 2019
This is my second time using Cindy and she is exceptional in her expertise and customer service. My trip was perfect from start to finish, even with my specific requirements. I highly recommend her services!
Recommended
Fantastic trip advisor
By: Kate
Reviewed on: 20 Apr 2019
Cindy always goes the extra mile to be sure your trip is a trip of dreams. She makes sure all the details are taken care of. She has planned 6 major trips for us and they have all been fantastic!
Recommended
Wonderful trip
By: Gail
Reviewed on: 21 Apr 2019
Great. We decided to go on a cruise within 5 days of its departure and she put it together
Recommended
Opinion
By: D. Gayle
Reviewed on: 11 May 2019
Cindy is great! She is knowledgeable & willing to make suggestions, if asked. She is always on 'top' of things & keeps you updated.
Recommended
Trip of a Lifetime
By: Joan
Reviewed on: 22 May 2019
THE BEST! Her attention to detail and discerning her clients wants and needs is unsurpassed. All of the hotels, transfers, tours, and information was above our expectations
Recommended
Seabourn Cruise
By: Juetten
Reviewed on: 24 May 2019
Could not ask for a better advisor to work with.
Recommended
Cruising
By: Sam
Reviewed on: 08 Aug 2019
Cindy is always helpful. She make great recommendations and gets the job done in a timely and manor. She is genuinely interested in our experience being top notch! We wouldn't think of traveling without consulting her first!
Recommended
Terrific Agent
By: John & Luana
Reviewed on: 11 Jun 2019
Professional. Personable. Responsive. Knowledgeable. Everything one would want in an agent. We have been using agents for over 25 years and she is the best.
Recommended
Traveling with Cindy
By: NED
Reviewed on: 17 Jun 2019
We have been traveling with Cindy Turner's assistance for over ten years. She has helped us plan complicated air travel, hotels in overseas locations, and - our favorite - cruises! Cindy is so knowledgeable about so many areas and we always appreciate discussing various possibilities with her. She thinks of every detail - many of which we would have never thought of - thereby saving us from potential problems. We always feel comfortable asking her any question. If she doesn't know immediately she will research and find out. She is always available for any question or concern and this means alot when we are actually traveling. If she has to be away and unavailable she has competent coverage in her absence. We have recommended her highly to friends and family and look forward to our next opportunity to work with her.
Recommended
Cindy is the best!
By: Goose
Reviewed on: 19 Jul 2019
Cindy was very thorough and helpful. Always answered our questions timely and went out of her way to assist. We will use her again!
Recommended
Ultimate Pro!
By: selderelp@yahoo.com
Reviewed on: 20 Jul 2019
Cindy was fantastic. Attention to detail was impeccable, patience was through the roof for our group of 3 couples new to cruising, and truly went above and beyond. She was invaluable in every step along the way.
Recommended
India adventure
By: Mimi
Reviewed on: 21 Jul 2019
Cindy is a wonderful trip planner and advisor on the right route,airline, and great accommodations. She has planned many trips for me and never steered me wrong.
Recommended
Cindy Turner's excellence
By: Johnny
Reviewed on: 30 Jul 2019
Cindy has helped me with anything from a blip to Vegas from Reno to full fledged trips to Africa, Europe, Iceland and Mexico- always on point, very personally professional, I would recommend her for any travel needs one might have!!
Recommended
Last Minute Trip to the Emerald Isle
By: Carrie H
Reviewed on: 31 Jul 2019
I admit that I am a long-time and very happy client of Cindy's, but this trip she somehow went above and beyond her usual above and beyond standard of service. My family of three had a seat-of-our-pants opportunity to spend a week in Ireland and Cindy took time out of her own Independence Day vacation, three time zones away no less, to collect proposals, walk through options, request adjustments, and finally seal the deal with the Irish tour company. Cindy's level of professional, friendly, and truly invested service is unmatched. She proves it trip after trip.
Recommended
Cabo
By: Lola
Reviewed on: 02 Aug 2019
Cindy is INCREDIBLE! She asked the right questions to give our family trip the most unforgettable trip ever! We have used Cindy for 2 trips to Mexico and everything is always flawless! I will recommend her to all family and friends!
Recommended
December Trip to Europe
By: Jan59
Reviewed on: 01 Jun 2016
Cindy Turner is an incredible travel agent. She has always chosen the best hotels for us to stay in Europe, always near the sights we were planning to see, and easy access to train/subway. The hotels have always been fantastic! She follows up on each detail of the trip so nothing is overlooked, helping us with air transportation, hotels rental cars and event tickets. For example, she made sure we had a GPS unit in addition to our phone while driving in Britain, Germany, Belgium and the Netherlands-very helpful to have two GPS as sometimes the phone GPS does not work. She is so thorough, going through all the details, so travel goes smoothly. She answers my emails promptly. I highly recommend Cindy!
Recommended
Excellent Service
By: Shannon
Reviewed on: 28 Oct 2016
Cindy recently arranged a Legoland/Disneyland trip for my family. Everything went off without a hitch! We had everything we needed, including transportation, hotels, event tickets, and park tickets. The only thing we needed to add was ourselves. I would recommend Cindy for all of your travel needs!
Recommended
Awesome service!
By: Hazyman
Reviewed on: 06 Mar 2017
Cindy simply makes life easy! We've booked many, many trips with her and each time it's been smooth and stress-free. Anytime we have a question or concern Cindy addresses it correctly and efficiently. In today's busy life it's truly nice to have someone you can depend on in the travel arena. Thanks for another amazing vacation and looking forward to more soon!
Recommended
Perfect travel advisor
By: Gail
Reviewed on: 17 Mar 2017
We have been fortunate enough to work with Cindy for 2 trips and she has guided us to good hotels cruise lines and air service
Recommended
Cloneable?
By: KKB
Reviewed on: 28 Mar 2017
Cindy, as always, is a delight to have at my electronic side. Her responsiveness & attention to detail is appreciated. We've worked with her for 5+ years and highly recommend her to all our friends.
Recommended
Trip to the Bahamas
By: Carimaria
Reviewed on: 28 Mar 2017
She was great to work with and any decisions that we needed to make for effortless with all the hard work that she did for us!
Recommended
Thumbs Up Cindy Turner
By: Sheldon
Reviewed on: 09 Apr 2017
Cindy is the best travel agent we have used and will continue until she is no longer! She has always returned calls promptly, emails promptly and truly listens to what we want and sticks to a budget we give her. We have referred several friends to her and they likewise have referred their friends. Her business is growing and it is all because of her superb service. Just the best. Never disappointed.
Recommended
Super Cindy!
By: Sam
Reviewed on: 18 May 2018
She is efficient and pleasant to work with. She goes the extra mile to meet our traveling needs! I wouldn't hesitate to recommend her!
Recommended
Italy Trip
By: LoveItaly
Reviewed on: 18 Jun 2018
Cindy is an amazing travel agent. She was attentive and full of great ideas for our trip. Not having been to Europe before, I was unsure what to expect and Cindy was able to provide private cars, tours, etc... that made the trip so enjoyable and took all the burden off trying to figure out how to navigate in a foreign country. We even through her a curve ball with having to remove one person from our trip and she handled it fantastically! She was well organized and presented us with the documents for our trip in a nice, easy to use package. I will use Cindy again in the future and would recommend her to anyone who needs a travel agent.
Recommended
Italy Trip
By: Sue
Reviewed on: 01 Jul 2018
Cindy was amazing. She met all of our expectations and went way beyond what we thought she would do. She was also fun to work with. She made our whole experience so easy and enjoyable. A big Thank You to Cindy!!
Working with Cindy Turner, you will have access to:
- An experienced travel guide whom you can rely on before, during, and after the trip
- Exclusive luxury resorts and properties
- Once in a lifetime experiences
Explore with the Best
Virtuoso Advisors are constantly pushing the boundaries in unique travel experiences.
Alliance programs are unique tailored experiences exclusive to travelers working with Virtuoso Travel Advisors.
learn more
Italy
Spain
Tanzania
French Polynesia
Australia
New Zealand
United States - Hawaii
United Kingdom
Vietnam
Mexico
Argentina
Costa Rica
Peru
Fiji
Cambodia