Bonnie Niemi
MCC
Calgary, AB Canada
Travel Specialties
Interests
Adventure
Culture, History & Arts
Independent Tours
Ocean Cruising
River Cruising
Selling Travel Since
1991
My Background
My name is Bonnie Niemi and I am a Master Cruise Counselor with 25 years of experience in the travel industry. While having personally enjoyed over 35 cruises and inspected many other ships, I try to view each experience to see what might suit my valued clients. Small intimate ships are my first love but my family including our 9 grandchildren have been on two mega ships and have enjoyed the experience tremendously. There was a wide variety of things for each family member to enjoy.
Luxury travel experiences, adventure travel with VAST suppliers, the Virtuoso Active and Specialty Travel group and unique family travel experiences are also of great interest to me.
My husband and I love to travel and have been to many countries so I can give first hand experiences in a number of destinations. Some of the areas that we have visited in the last five years include:
Japan to Vancouver, the Aleutian Islands and Alaska.
The fjords and coast of Norway north to the Polar Ice Cap.
River Cruise from Basel to Amsterdam with Moselle River
Mediterranean Cruises including Spain, Portugal, Istanbul, the Greek Islands, Black Sea, Dalmatian Coast, Israel, Egypt, and several visits to Petra.
Coast of India including side trip to the Taj Mahal
River cruise Budapest to Amsterdam with Prague visit
New Zealand, Australia, Indonesia, Singapore and Dubai
Paul Gauguin cruise of French Polynesia.
Land packages include Turkey, Costa Rica, Cabo San Lucas Mexico , Maui and the Big Island of Hawaii.
Virtuoso "On Site" travel planners and VAST suppliers have been invaluable in helping to give my clients "once in a lifetime" travel experiences. Virtuoso Hotels offer special pricing and amenities such as upgraded rooms, breakfast, spa credits etc.. Voyager Club, the Virtuoso cruise program offers a Voyager "on board" host, unique shore events planned for Virtuoso guests only, a private cocktail party and/or shipboard credits. My husband and I have been Voyager Hosts in the past including a 30 day cruise from Dubai to Cape Town on Regent Cruise lines.
Helping you with any future travel plans would give me great pleasure and if you will let me know what destinations are on your travel wish list, I would look for specials in that area. Looking forward to working with you in the future.
Places I Have Traveled
Reviews and Recommendations for Bonnie Niemi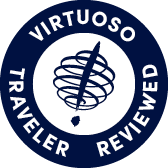 Virtuoso Verified Traveler
All reviews are from confirmed guests sharing exclusive insights
Sort reviews by
Recommended
Highly recommended
By: CRM
Reviewed on: 08 Sep 2013
Bonnie is always very helpful and uses her vast experience and expertise to advise and recommend. She does the bookings, and when a trip has to be cancelled she also takes care of getting refunds. We always feel in good hands when Bonnie is our travel agent.
Recommended
Would never work with anyone else
By: Wanna be global traveller
Reviewed on: 13 Sep 2013
Bonnie is always knowledgable, responds quickly and works hard to provide options for consideration. We have worked with Bonnie for many years and are grateful to have such a pleasant responsive lady to work with. We look forward to booking our next trip soon.
Recommended
Highly recommended
By: Sheba, number1
Reviewed on: 03 Oct 2013
Bonnie is a superb travel agent. She makes sure that she knows what it is that you are looking for and steers you in the right direction if you are the least bit confused. She knows the various shipping lines and is not afraid to tell you the pros and cons of each. She also gets back to you in a timely fashion, which is very important. She is by far the best travel agent I have ever dealt with.
Recommended
highly recommend
By: Not provided
Reviewed on: 29 Oct 2013
Recommended
highly recommend
By: goose
Reviewed on: 22 Nov 2013
The trip went off without a hitch ... everything was well planned and organized in terms of both our travel (to and from) and time on the cruise. Bonnie is very knowledgeable and looks after her clients very well.
Recommended
Highly Recommended
By: Not provided
Reviewed on: 21 Nov 2013
We have been using Bonnie for over 25 years. She is fantastic. She understands her clientele, gets the job done efficiently and is great on follow-up. When my son and I got stranded in the worst floods in 100 years in Vietnam, my first text was to Bonnie. She got me connected with all of the right people in order to effect a safe rescue. The people on the ground that Bonnie had booked for us were equally responsive.
Recommended
Have and often do recommend very highly
By: Flossie
Reviewed on: 21 Nov 2013
From the beginning to end Bonnie takes care of all our travel needs in a very professional manner and always the way we want the trip to go
Recommended
Very much recommedet
By: Anna71
Reviewed on: 21 Nov 2013
She is the most helpful travel specialists, very prompt, and give good advise for the planned trip. If any problem arise she is take care right away.
Recommended
highly recommended
By: Deryk
Reviewed on: 21 Nov 2013
Bonnie has been our travel agent for a few years, and we have been on three trips that she was on the trip with us as our host. These trips were great, because she organises, diners, plans side trips and generally takes wonderful care of her clients. On top of all that she's just a nice person to be around.
Recommended
highly recommended
By: Lynda J
Reviewed on: 21 Nov 2013
Bonnie was very helpful and appreciated her insights to this cruise line. This was my husband's first cruise and and he was very impressed.
Recommended
Bonnie is excellent
By: Susan 27
Reviewed on: 23 Nov 2013
Bonnie booked a trip for me with Viking Cruises. Her attention to every detail was exemplary. She replied to my phone calls and emails very promptly and always found the answer to any questions, no matter how difficult. She is always friendly and patient. I would highly recommend her as a travel agent to anyone for any trip whatsoever.
Recommended
Great trip and great travel agent
By: Babs
Reviewed on: 23 Nov 2013
I was very pleased with the service Bonnie gave to me and my friend before the trip - she helped us in every way possible to be prepared for our adventure to Vietnam and Cambodia. She was prompt and courteous dealing with all our questions and requests - would certainly call her again for any trip I might decide to take.
Recommended
She is the best
By: Joe
Reviewed on: 22 Nov 2013
Wonderful to deal with -- great on details--- very personable --- outstandingly helpful -- the best
Recommended
EXcellent job for us
By: mike
Reviewed on: 08 Jan 2014
she did an outstanding job with good detail plus giving us options and choices which made a program run very smoothy
Recommended
By: Ginny
Reviewed on: 20 Feb 2014
We were very pleased with the personal care Bonnie afforded us. She was always available and really helpful. We would feel quite comfortable referring our friends to her.
Recommended
Highly Recommended
By: nique
Reviewed on: 26 Jun 2014
Bonnie was wonderful.  Our Africa trip was so well organized, there was not a question she couldn't answer.  All our needed documents/visas and medications where advised by her in plenty of time to get it all done before this amazing trip.  She is our go to agent in the future.  We were able to enjoy a stressfree, wonderful adventure.
Recommended
Highly recommend!
By: Skipper
Reviewed on: 01 Jul 2014
We experienced a 'holiday of a lifetime' and in great part because of the hard work, dedication to detail and follow-up by Bonnie.From the moment we arrived til the time of departure all our needs were looked after to the smallest detail  Never did we have to worry or wonder what was happening next, or why, as everything was looked after - even better than we could imagine.When you take a trip of this size and distance it is most reassuring to have things in place before, and during, your holiday. Thanks Bonnie - it was 'the best'!
Recommended
Best travel agent ever!
By: Not provided
Reviewed on: 27 Jun 2014
We have used Bonnie for every cruise and will continue to do so. Her recommendations re tours etc have been hugely valuable. She is very knowledgable, pays attention to detail, responds promptly and is a joy to work with. I can't imagine better service anywhere! Huge thanks!
Recommended
By: Chris
Reviewed on: 28 Jul 2014
Fabulous, as always. Great hotels and good flights.
Recommended
Expert, friendly service
By: Linda140
Reviewed on: 27 Oct 2014
Fabulous trip. The internal tour company, Fiesta Tours was were amazing. Their guides and drivers spoke English, offered lots of special experiences, education about the people, culture, and country, provided all of our boarding passes for the flights. We learned a great deal about the history of Peru and we got great advice on where to eat, shop and cultural customs. Lovely hotels! Lima, Casa Andina Private Collection - great walking distance from the ocean, safe neighbourhood for wandering on our own. Aria was a beautiful boat for exploring the Amazon. Belmond Rio Sagrado in the Sacred Valley - stunning location, beautiful hotel, great restaurant, lovely spa, beautiful grounds for walking beside the river. El Mercado in Cuzco - 2 blocks off the main plaza, safe, new boutique hotel, v. good restaurant, nice breakfasts. Mountain Lodges of Peru trek was my favourite of the trip - 4 beautiful lodges, delicious food, amazing scenery of the Andes. We were well-taken care of!
Recommended
Another great trip!
By: Calgary Vagabonds
Reviewed on: 14 Dec 2014
Bonnie did a great job of managing and monitoring our Regent Seven Seas booking to assure we were in receipt of timely information about deadlines or changes with the Regent itinerary, tours and flight details as well as the Virtuoso amenities. Additionally she provided very helpful advice regarding our planning for a resort stay at the end of the cruise and handled all necessary arrangements. She is very thoughtful and conscientious and does not hesitate to advocate on her client's behalf when necessary. We have always enjoyed working with her!
Recommended
A well arranged excursion!
By: Ron.
Reviewed on: 15 Feb 2015
In spite of having already expended her effort to introduce us to Oceania and complete arrangements for a Fort Lauderdale to Lima excursion, Bonnie was kind enough to select us when she was contacted by Oceania with respect to Oceania's offer of the South Pacific excursion c/w upgrades and incentives for one of her existing customers. As has historically proven to be her level of service and attention to detail her subsequent effort to facilitate the change on our behalf was entirely successful as was the excursion itself. Well done and much appreciated! Ron & Irene Rigby.
Recommended
Professional and Very Helpful
By: JFA
Reviewed on: 07 Oct 2015
Bonnie was most helpful throughout our trip. Before we left, she helped setting up hotel reservations, car rentals and private tours in some of the ports that were on the cruise. The arrangements with the Cruise Line in advance and then during cruise were handled with ease and we had no problems. We arranged many of the tours while on the cruise n our own and reported back to Bonnie our experience. We made many of our after cruise holiday ourselves but Bonnie gave us many suggestions and ideas which were most helpful I would strongly recommend anybody planning a cruise to contact Bonnie as she takes the worry out of the planning and execution of a cruise.
Recommended
Awesome friendly and professional service
By: Anna42
Reviewed on: 25 Sep 2015
Bonnie booking trip for me the past 20 years, Her service and knowledge of the travel business great, I recommend to my friend using Vision and ask Bonnie.
Recommended
Every detail anticipated!
By: DD
Reviewed on: 25 Sep 2015
As usual, Bonnie provides extraordinary service. Every detail was perfect. The recommendation for A&K was the right answer when travelling to Egypt. Very professional and made travelling to this country very easy. A&K accommodations terrific - food, transportation and service also. First class service and I would recommend to anyone making this type of journey. A pleasure working with Bonnie! Many thanks.
Recommended
Best travel specialist
By: C&C
Reviewed on: 31 Mar 2016
Amazing cruise and travel service. Extra family fun being a 9 day cruise and choosing oasis of the seas was the best ship for the family. So much to do and explore for both kids and adults. Only the best travel agent with expertise in cruises would recommend this. Thanks Bonnie !
Recommended
Great trip
By: ChrisH
Reviewed on: 04 Jun 2016
As always, a great trip organized by Bonnie. I hope she doesn't decide to retire before I decide I'm too old to travel! Highly recommend Bonnie's services.
Recommended
Great service
By: Almaandjohn
Reviewed on: 12 Nov 2016
Outstanding travel agent, amazing customer service Always very happy with her service.
Recommended
as always, fabulous
By: Chris
Reviewed on: 22 Oct 2016
As always, fabulous service. Thanks, Bonnie.
Recommended
Detail-oriented, careful, reliable and friendly
By: Josie
Reviewed on: 02 Nov 2016
All the arrangements that Bonnie made went very smoothly. We were very happy with our hotels and with our flights and connections. The Azamara cruise was wonderful in every way. Bonnie made sure that we were on track every step of the way!
Recommended
Beautiful Antarctica
By: Carol
Reviewed on: 23 Dec 2016
Bonnie has been my Travel Agent for over 20 years. When she called to say she has a trip of a life time for me .... of course I said yes. Our expedition to Antarctica, the most beautiful place in the world, was spectacular. With Quark and Bonnie arranging our trip, nothing went wrong. Three days in Buenos Aires was delightful, great tours especially our dinner and Tango evening. The voyage down and around the Antarctica Penninsula and return was well planned. Such knowledgable seminars on board, trips on land and sea -wild life-everyday - incredible, food delicious. Bonnie was always there with helpful suggestions to make our trip go smoother. She is the only one I have ever trusted to arrange my Business/pleasure trips. I have the honour of being her client. Thank you
Recommended
Rigby Comments.
By: Rigby
Reviewed on: 28 Jan 2017
We have worked with Bonnie on a number of occasions, have recommended her as an advisor to others, and have appreciated her always making an extra effort to assure we get the best deal she can for us as well as field our queries promptly regardless of where she may be in the world, and to monitor our impending excursion files for whatever opportunities may be of benefit to us. A genuine gem indeed!
Recommended
South Africa
By: Happy
Reviewed on: 29 May 2017
Bonnie was an attentive listener when I expresses my hopes and expectations for the trip. She was knowledgeable in advising me hotels for my budget. Bonnie was quick to respond when I had questions or concerns about travel plans. I was very happy with the quality of the accommodations and the pace of the trip. Thanks Bonnie! Amazing trip.
Recommended
first cruise
By: venicerome
Reviewed on: 12 Jun 2017
Excellent. She is very experienced and we are convinced she is an authentic expert on cruising.
Recommended
Excellent service
By: Sioux City Sue
Reviewed on: 16 Jun 2017
Bonnie Niemi always gives us excellent service no matter where she is located herself. She's always on the job. She is pleasant and knows where to get the answers to any question. She is the best travel agent I have ever dealt with.
Recommended
I am only in week 2 of a 5 week trip. Can't review yet!
By: Helen
Reviewed on: 25 Aug 2017
I am NOT home yet, and won't be for another 3 weeks! Bonnie is terrific as always. h
Recommended
Cruisers
By: Vacation
Reviewed on: 30 Sep 2017
She did as much as possible for our group of cruisers. We were a group of 14 and everyone's needs and wants were different. Bonnie was great in addressing everyone's needs.
Recommended
October trip to Manchester, England
By: Chris
Reviewed on: 23 Oct 2017
Fabulous, as always.
Recommended
London
By: carolontheroad
Reviewed on: 09 Nov 2017
It is always a pleasure
Recommended
Rock Star Bonnie
By: Rich
Reviewed on: 16 Nov 2017
Superb a caring detail person whose experience shines through all she does. She has great patience even when several people ask her the same dumb question. She is a great facilitator and organizes things very well. I would recommend her to anyone that wants to travel. Richard Christmas
Recommended
Safari Trip
By: Phil
Reviewed on: 20 Nov 2017
My wife and I really appreciated the personalized attention we received from Bonnie who ensured that every detail of our trip to Amsterdam, South Africa and Botswana (for our first safari) was well organized and first class.
Recommended
Africa Trip
By: Hartless
Reviewed on: 21 Nov 2017
Bonnie was a pleasure to work with & was always willing to go the extra mile to ensure that all of our needs were met in a timely and efficient way. She is a real professional.
Recommended
Trip of a Lifetime
By: Annsonline
Reviewed on: 23 Nov 2017
It was a pleasure to be able to work with an agent of Bonnie's experience and knowledge. During the planning stage, she paid attention to our special interests and requests and made sure they were reflected in the trip details. We usually arrange our own trips and it was wonderful to be able to just relax and enjoy the experience, knowing that Bonnie had managed every detail of our complicated itinerary. Our confidence was well placed; in a trip with many moving pieces, everything went like clockwork. It truly was a trip of a lifetime.
Recommended
Experienced cruise advisor
By: Nana
Reviewed on: 17 Dec 2017
Available almost 24/7 for answering questions. Changed the booking when a lower rate was found
Recommended
Terrific service
By: Doreen
Reviewed on: 19 Jan 2018
Bonnie always provides extraordinary service and advice! Never misses reminders and always follow ups. Anyone interested in a cruise should call her now!
Recommended
Carribean Cruise 2018
By: Pam
Reviewed on: 16 Feb 2018
We can't thank Bonnie enough for her diligent work on our behalf making sure all the details for our first cruise were taken care of. Our phone calls and emails were always answered promptly. Bonnie came highly recommended to us and we are pleased to extend the same recommendation for excellent service and friendliness. Thank you Bonnie.
Recommended
Seven Seas Cruise
By: Patsy
Reviewed on: 03 Mar 2018
Bonnie Niemi is without a doubt the best Advisor we have ever used. She is conscientious, client focused, great follow up! You know you are Number ONE when dealing with Bonnie! She is the VERY BEST!
Recommended
trip
By: japan
Reviewed on: 07 Apr 2018
GREAT TRIP WELL ORGANIZED
Recommended
Oceania Asia cruise
By: P & P
Reviewed on: 30 Mar 2018
She is the Best!
Working with Bonnie Niemi, you will have access to:
- An experienced travel guide whom you can rely on before, during, and after the trip
- Exclusive luxury resorts and properties
- Once in a lifetime experiences
Explore with the Best
Virtuoso Advisors are constantly pushing the boundaries in unique travel experiences.
Alliance programs are unique tailored experiences exclusive to travelers working with Virtuoso Travel Advisors.
learn more