Travel Specialties
Interests
Adventure
Beach & Sun
Culture, History & Arts
Sports & Outdoors
Independent Tours
Destinations
Sweden
Czech Republic
Denmark
Finland
Germany
Selling Travel Since
2002
My Background
Born in Germany, I moved to Canada in 1986. I had a successful career arranging inbound tourism mostly from Germany. In 2002 I decided to branch out into the travel business and joined Blaney's Travel which has since amalgamated with the Vision Travel Group.
I feel truly blessed to combine my love for rowing and music with my love of travel. I have accompanied adventurous groups of rowers to successful competitions on the Mosel, Rhine and Weser Rivers in Germany and the Charles in Boston. Renowned choral conductor Peter Dent has partnered with me in our popular Choral and Singing Tours to Cuba, Europe and New York.
Additionally, I specialize in Cruises and have sent many happy travelers aboard Holland America, Cunard, Oceania, Silverseas and Celebrity among others. I love to research individual vacations and have created fantastic holidays for clients to travel all over the world.
If you are curious about any of the above travel ideas or have some of your own, call me at 250 412 1883.
Places I Have Traveled
Reviews and Recommendations for Martina Peladeau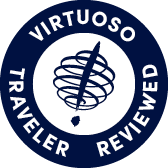 Virtuoso Verified Traveler
All reviews are from confirmed guests sharing exclusive insights
Sort reviews by
Recommended
By: Not provided
Reviewed on: 10 Oct 2013
As usual everything went as planned. The details were personally reviewedin Martinas office. We received some gifts of wine while onboard,which were greatly appreciated
Recommended
By: Not provided
Reviewed on: 15 Oct 2013
Very pleased with the professional manner in which Martina organized our trip. She was very, very, helpful in every way and quick to obtain any information that we required. We would highly recommend her.
Recommended
Highly Recommended
By: Oceania Newbie
Reviewed on: 31 Oct 2013
We were carried away by the special presentation that Oceania had put on advertising their cruises. Our cruise easily met the expectations that were raised and Martina was on top of everything - the reservations, excursions, recommendations, and ensuring that we got what we wanted.
Recommended
She's tops.
By: Jasper3
Reviewed on: 17 Oct 2013
Martina is courteous, friendly and helpful, but more than that, she will go to bat for you in a pinch. And, she can usually find you a deal that's better than anything you could find on your own. I used to waste hours searching online. No more. Now I leave it in her capable hands. She's the best.
Recommended
Our Friend Martina
By: JnL
Reviewed on: 31 Oct 2013
Martina has been our friend and Travel Consultant for several years and has provided us with the most satisfactory service and assistance in the planning of our vacations, mainly cruises with Holland America Lines. Martina has a most welcoming smile which does much to put one at ease. She will continue to be our consultant for future travel arrangements.
Recommended
Highly recommended
By: Therese
Reviewed on: 31 Oct 2013
Martina always promptly gets me where I need to go, and takes care of all the details swiftly. She is a smart, knowledgeable, creative, professional, and compassionate human being. It is a pleasure to put my wishes into her hands.
Recommended
Highly recommended
By: Thel28
Reviewed on: 22 Nov 2013
Recommended
Always a pleasure
By: PR
Reviewed on: 21 Nov 2013
Always great to have Martina set up a trip, she keeps communication flowing, and does terrific research. We'll be booking with her again soon.
Recommended
By: Not provided
Reviewed on: 21 Nov 2013
Marina has planned may of our trips and we will always use her sevices. Trips are all well planned, and she adds thoughtful touches to the event.
Recommended
One of a kind- professional , kind and full of travel tips " YES I would recommnend her
By: Ruth
Reviewed on: 25 Nov 2013
Martina organized a wheelchair for my husband at airports- which was very helpful. Our 10 day trip through Spain was fun and very memorable. A car that we needed for the next 20 days was waiting for us in Germany and everything went smooth. She thought about every detail and it worked. Getting this all together was done in only 4 days!!! Martina is great, a natural at this.
Recommended
Highly Recommended
By: Riverstone Bonaventura
Reviewed on: 21 Nov 2013
Martina is the best travel agent ever. My wildest travel dreams have come true. Enroute services are out of this world. Pleasant gifts arrive at unexpected times. I have seen and done things I never thought possible. She plans incredible journeys full of adventure, and yet I always arrive back, yes a little tired, but always entirely satisfied. She is at my beck and call. Whenever I need a travel agent, I can always rely on her. I couldn't ask for better service.
Recommended
Highly recommended
By: lynda.whittam@facebook.com
Reviewed on: 21 Nov 2013
Martina has booked two complicated trips for me, and has been fantastic. The first trip to Europe involved arranging for 5 people from different locations, and the second was a destination wedding for 60 in the Dominican. She is professional, patient, timely and a real problem solver. I don't know how I would have managed without her !
Recommended
Collegial and relaxed atmosphere
By: maureen
Reviewed on: 24 Feb 2015
Very friendly group. Extremely well-organized trip. Martina could not have done more to make us all special.
Recommended
Hiccups not adresssd
By: Pooh
Reviewed on: 04 Mar 2018
Martina went to a good deal of trouble to see that my needs were met with one exception. A clerical error was not addressed that caused some needless worry and extra effort on my part to correct. Clearly it was her error and if she could have addressed it that would be ideal. However I fixed it and did not get any acknowledgment of the error or apology. Otherwise Martina did seem to go out of her way to see that my needs were met. More information about excursions and costs would be nice beforehand in order to make plans well in advance. It's difficult to plan when without crucial information that was actually available to her but not to me, the first time traveler.
Recommended
Cuba exprience
By: Doreen
Reviewed on: 16 Mar 2018
Martina was friendly, always approachable. and helpful. I was a late arrival for the trip and she arranged everything for me...I am not very computer literate and she was so helpful and accommodating.I would recommend her for any travel plans.I enjoyed my trip very much!!!
Recommended
Great service
By: Stefan
Reviewed on: 16 Mar 2018
It amazing she really did a great job and planned exactly the trip I dreamed. I would highly recommend Martina to anyone. Very grateful for the service
Recommended
Why Vision is an easy option for traveling.
By: Ksharkey
Reviewed on: 04 May 2018
Martina made the trip vary smooth, we had no issues. The resort was safe and gorgeous. We saved money doing an all inclusive. Vision gave us lots of good tips on being safe and telling us where all the nice beaches and restaurants are in Mexico. The trip was vary enjoyable.
Recommended
Outstanding
By: Margaret
Reviewed on: 11 May 2018
Martina is highly knowledgeable about travel tours. She is highly efficient and prompt and gives her attention to all details.She is readily available by email and phone. She is an outstanding travel advisor.
Recommended
Helpful and thoughtful
By: Ginger
Reviewed on: 18 Jun 2018
Martina was helpful and thoughtful. For the second time we've worked with her, we were very pleased.
Recommended
Terrific
By: Phil
Reviewed on: 20 Jun 2018
Martina is always a great help, cheerful and informative. She's a terrific organizer!
Recommended
Martina
By: Jack
Reviewed on: 07 Jul 2018
Very good very professional
Recommended
Advisor Review
By: Ken & Lynne
Reviewed on: 10 Jul 2018
Martina planned our trip to the Baltic. She was extremely patient as we had so many questions. She is extremely professional & knowledgeable. She gave us excellent advice regarding the tours that the ship organized & each tour was appreciated. She was always available & if we left a message she would get back to us immediately. She truly is an amazing advisor.
Recommended
MSV2018
By: Honeycomb
Reviewed on: 13 Jul 2018
Martina was very kind and helpful.
Recommended
Kudos to a well planned tour
By: Phil
Reviewed on: 12 Jul 2018
Martina was always prompt in her responses. Her detailed communication was most helpful in giving us the information we needed.
Recommended
Great trip planning
By: BAR
Reviewed on: 25 Jul 2018
Helpful, knowledgable
Recommended
I like her.
By: Paws
Reviewed on: 28 Aug 2018
She is very helpful and is a wealth of information.
Recommended
Slick
By: Slick
Reviewed on: 18 Jul 2018
Always pleasant, responsive to questions
Recommended
European Choir trip was Marvellous!!
By: Linda lou
Reviewed on: 25 Jul 2018
Martina worked hard at planning my flights in the way I wished hem to be... I am a somewhat particular traveler. She arranged everything expertly and with a smile.
Recommended
Choir tour
By: Vicone
Reviewed on: 18 Jul 2018
Pleasant helpful and cheerful
Recommended
Japan Visit
By: Godfrey
Reviewed on: 19 Sep 2018
Martina did a great job of securing flights and hotel accommodations which was of great assistance for a great assistance. Her professional expertise was appreciated.
Recommended
Hotel planning for Japan
By: Japan visitor
Reviewed on: 10 Sep 2018
Working with Martina was very helpful, as always. She has good suggestions and is very efficient. Hotels recommended were very nice and well located.
Recommended
Martina's the best!
By: Tooz
Reviewed on: 06 Oct 2018
Martina is always super friendly, and very efficient. It is always a delight to give her my wishes and let her arrange my trips.
Recommended
hiking around the mont Blanc
By: hiker
Reviewed on: 02 Oct 2018
Very good. Experienced. She discussed all options and provided excellent service
Recommended
Trip to Toronto from Victoria airport to Pearson
By: bowerbird
Reviewed on: 22 Oct 2018
Wonderful! Martina is easy to work with and thorough in making sure your trip is the best possible. She is also thorough in making sure that you get the best price and most direct flights.
Recommended
Thorough with a capital "t"
By: Barbara
Reviewed on: 04 Nov 2018
Martina was beyond-the-call-of-duty helpful in her recent work with my husband and me. On short notice, she found a Japan land tour for my husband for exactly the dates he needed, and when I decided to join him, her colleague Rick worked that out too (Rick came in during a period when Martina was away). They were both so thorough and responsive. They get a 100% mark from us.
Recommended
Excellent as always
By: Margaret
Reviewed on: 09 Jan 2019
Martina is an excellent travel agent. She works quickly and offers very helpful options to guide our decisions. These last few weeks we had a complex itinerary but Martina found excellent flights for us and arranged a land portion efficiently. She has also been able to get additional benefits for us, especially on boats: for example, well-selected cabins on cruises and, most recently, our own jacuzzi on a boat in Halong Bay in North Vietnam! I like working by email with her because she corresponds with full details until we have what we want, but she is also readily available for meetings. I recommend her very highly and without reservation.
Recommended
Our travel agent
By: Gwenie
Reviewed on: 23 Jan 2019
Very good. She is very pleasant and helpful.
Recommended
my brief holiday to San Diego and the Mexican Riviera 2019
By: Mogey
Reviewed on: 03 Feb 2019
excellent help as always, flights, hotel, and cruise ship all on board and a great 10 days were had...2 days prior to the departure, in San Diego, one week on the ship, with 3 ports of call, and one day after disembarking in San Diego, for a last walk along the waterfront...we had a great time and thanks again Martina
Recommended
Cuba
By: Fran
Reviewed on: 26 Feb 2019
She's the best!
Recommended
Review
By: Gracie
Reviewed on: 19 Feb 2019
She was very helpful
Recommended
Jibacoa
By: x
Reviewed on: 01 Mar 2019
Martina is an excellent trip manager. However, there were a number of issues with the resort this year. 1. We need to find a different airport. Conditions and wait lines at Veradero airport are appalling, both arriving and departing. Perhaps it would be better to not use Transat, or go to Havana airport. 2. I think there was something wrong with the 'bottled' water filtering system at the resort. Too many of us got sick, and needed medical treatment when we got home. 3. Out of a 2 week stay, there were only 2 days when it was possible to swim, due to Portuguese-men-of-war. This has been happening for the last three years. Perhaps it is time to find a different resort.
Not Recommended
Not customer oriented.
By: Lainey
Reviewed on: 24 Feb 2019
Not a good experience. I was charged $200 extra for a single room. Someone else joined the group last minute, so I did end up sharing, and was not refunded the extra single supplement I had paid. In other words, I ended up paying $200 more than anyone else which was obviously not fair. There was an optional rhythm and dance workshop on the 2nd half of the holiday which cost $200 CAD if paid ahead. I was willing to forgo the $200 extra I paid for accommodations & apply it to the workshop, but was told that couldn't be done. Ms Peladeau tried to make me feel as if I was cheating the band out of money by attending the workshop and not giving the band money, when in reality she was cheating me out of money. I will not give this travel agent any more business and would not recommend her to anyone. It was her job to clear up the accommodation issue with the resort, but she didn't want to inconvenience herself to do so.
Recommended
Cuba combined
By: Lisa
Reviewed on: 26 Feb 2019
Excellent. Martina could not be more pleasant to deal with. I enjoyed the whole experience
Recommended
Martina peladeau
By: Jake
Reviewed on: 28 Feb 2019
Helpful, considerate friendly, hardworking, efficient
Recommended
Advisor review for Martina Peladeau
By: Cubafun
Reviewed on: 06 Mar 2019
Martina was very supportive when needed and "non-invasive" when not. I found that she leapt into action when it was called for. Thanks for everything Martina.
Recommended
Organized to a T
By: Lis
Reviewed on: 26 Feb 2019
Martina was always available when needed. The trip was very organized. The shuttle busses were on time, it was all well arranged.
Recommended
Martina gets the job done!
By: Paul M
Reviewed on: 10 Mar 2019
Martina is helpful, reliable and cheerful—a great travel agent whom we've been working with for years.
Recommended
trip in the tropics
By: Tooz
Reviewed on: 14 Mar 2019
Martina was awesome. She found a low priced and high quality flight for my husband and I. She is always attentive to our needs, and does all the work for us! We love her.
Recommended
Very good service!
By: PaulM
Reviewed on: 13 May 2019
Martina is very professional and we have enjoyed all of our trips with her!
Recommended
Chino Airshow
By: Godfrey
Reviewed on: 16 May 2019
Martina was able to provide air flights, hotel accommodation, insurance cover and car rental on fairly short notice for the trip to California. All of those arrangements were great and I appreciate her knowledgable and professional assistance. Another memorable trip courtesy of Martina's expertise.
Recommended
highly recommended
By: Ginny
Reviewed on: 24 Nov 2013
Martina is thoroughly professional, hard working and conscientious. She returned calls promptly. I have confidence that she will always do her best with helping us make our travel plans.
Recommended
Singing at the Lincoln Centre
By: Alto Extraordinaire
Reviewed on: 23 Nov 2013
Wellplanned.RainshutdownourNYClandingplans.MartinaandtheairlineworkedhardtosecureaccommodationandfoodinToronto.NYCshuttleservicepickedusupthefollowingdayeventhoughourflightsarrivedatdifferenttimes. Her handling of this difficult situation gave her considerable trouble, concern and expense but she simply smiled and said it was nothing. The rest of the event went very smoothly -everyone pleased with hotel, food, clarity of instructions, and her willingness to go that extra mile.
Recommended
Disappointing.
By: Janice
Reviewed on: 22 Nov 2013
I signed up for the Peter Dent Tour. It was cancelled at the last minute which kept me from going to Cambodia with friends to volunteer in a summer ESL camp. Therefore, disappointing.
Recommended
Highly recommended!
By: Addy
Reviewed on: 23 Nov 2013
All aspects of the two trips Martina arranged for us this year have gone very well. We will certainly be using her services in the future.
Recommended
Highly Recommended.
By: Abuelas Locas
Reviewed on: 26 Nov 2013
Martina tuned in to our mutual travel interests and connected four different countries very carefully. Our holiday was seamless. We felt confident when we travelled that we were in good hands.
Recommended
That personal touch!
By: Adotty
Reviewed on: 20 Oct 2014
Martina did a great job of organizing our trip. The only blips that occurred were created by Air Canada. Delayed flights, cancelled and re booked flights, causing a small panic in New York when we couldn't find our transfer agent. (Temporary only, we found someone in 15 minutes..) The number we had for HA wasn't correct, and I sure will have an alternate # in future! The trip itself was lovely, tours especially those in Canada, were super. Thanks for a lovely experience.
Recommended
Lots of help!
By: Phil
Reviewed on: 20 Nov 2014
Our trip involved several stops and modes of transport, and in spite of an air strike and a train strike, everything went just fine. Victoria to Toronto to Paris, with airport change, to the South of France, by train to Lyons and air to Prague, then home with only one stop on the way. Great service as usual -- thanks Martina.
Recommended
expert friendly service
By: Morriser
Reviewed on: 20 Nov 2014
last minute flight change by the airline and the connection nightmare this caused was taken care of quickly. Flights were arranged and our trip went on beautifully with very little stress for us. Thank you for taking such good care of us.
Recommended
Lovely experience!
By: Marjieb
Reviewed on: 28 Nov 2014
Casa Xola, Morelia, Michoacan, Mexico is a wonderful B&B in the heart of the city...and the proprietor, Arleigh does a great breakfast. The old colonial house is fabulous with interesting decor, comfortable beds and views from the roof garden are a delight. Morelia being a UNESCO Heritage sight, has so much to offer and there is always some exciting event happening. For those driving, there is in-house parking. For other travellers, buses and taxis are readily available. Restaurants are nearby, and the Central Square is just a short walk. This is one B&B that should not be missed.
Recommended
Expert helpful service
By: Blastbjm
Reviewed on: 13 Dec 2014
Trip of a lifetime....Martina looked after us from start to finish and followed up with calls to see if we required anything . It was a very positive experience and most helpful for someone who hadn't travelled a great deal. Thank you Martina
Recommended
Good
By: Hoppy
Reviewed on: 19 Feb 2015
No problems. Accommodation fine. Food good variety, lay out and desserts improved over the years.
Recommended
Professional, promt, friendly service!
By: Linda
Reviewed on: 11 Mar 2015
Everything worked perfectly. No problems at all with any of the flight bookings or connections. Thanks Martina!
Recommended
Excellent service
By: T77
Reviewed on: 03 Jun 2015
I have found Martina Peladeau to be very efficient, personable, and friendly. I always look forward to let her plan my trips.
Recommended
friendly, patient service as always
By: Phil
Reviewed on: 19 Jun 2015
Martina always takes the time to go over the itinerary, so that each step of a trip is clearly understood. She also takes time to check for the best possible price within the requirements we may have. Had a great trip as a result. Thanks, Martina.
Recommended
great trip- 2 days to short
By: Caroline
Reviewed on: 06 Jul 2015
Hotel room was ok- great shower, great kitchenette. Air conditioning to loud, open the window even louder.. My bed was not straight I rolled down, pillows were much to big. .Breakfast very generous and lovely.. My room mate was very adventures like me, we got along well.. The only thing that did not fit well with me, that we were not a group -- everybody did his own thing, I found it nerve recking at the airports I almost got lost , did not see anybody. Trip could have been 2 days longer. This was a big rush. I wonder, if we could do the whole thing more reasonable? Over all I loved the whole experience. Martina, you are a great organizer. Thank you
Recommended
THe Big Apple Tour
By: punchis
Reviewed on: 17 Jun 2015
All preliminary info was sent to our group in a timely and secure fashion Information was always well scripted and it would be very difficult to not understand the message Any short personal emails from me were answered quickly and effectively Tour to NYC involved over 40 people, many of advanced age, and Martina knew everyone by the time we boarded E-ticket worked very well Hotel was a very good price and was an easy walk, subway or taxi to any midtown location Hotel provided excellent breakfasts plus 3 mid-week meals - amazing Martina seemed to be everywhere and I didn't hear one complaint from any of my traveling companions As a final treat, she organized 6 passenger vans to the airport which made our trip there much less stressful
Recommended
Great Travel agent, but would not fly Sunwing again unless there were no other options
By: Jimb
Reviewed on: 13 Dec 2015
Martina was great. Very knowledgable and very helpfull. The resort was as expected with no disappointments. Sunwing was a disappointment. Although we paid an extra fee for seat selection, advanced boarding etc,(a rather steep price all things considered), it was of little value. When it came time to load it can best be described as every man for himself. The seats were cramped and the movies terrible, and out luggage looked like it had been dragged to Cuba rather than in a safe secure luggage hatch. However, as noted, Martina was fantastic!
Recommended
Great times in Cuba
By: Suka
Reviewed on: 25 Feb 2016
Mild weather, friendly people, good times working with and meeting many locals at every step.
Recommended
Excellent service, as usual
By: Phil
Reviewed on: 12 Jul 2016
All connections went well -- we should have reserved a flight to Victoria on the day we returned, just because we were more tired than expected. The Viking Cruise was terrific -- great service and very relaxing, with wonderful views sailing down the Danube. The music tour itself had some glitches, but still had a great time. Thanks, Martina
Recommended
Musica Semper Viva
By: Jemina
Reviewed on: 11 Jul 2016
I enjoyed the trip. The musical experience was great and I would do it again. There were a few disappointments but all in all it was good. Peter is a good director and fulfilled my expectations. The only 2 mishaps were getting lost from the group (it was very crowded in the square) on the way to dinner on the second day and losing my wallet on the third day. Once I got over that I was able to enjoy the rest of the trip. I will be more careful next time.
Recommended
Expert Friendly Service
By: Marjy B
Reviewed on: 21 Feb 2016
Martina Peladeau is a very reliable and helpful agent. She arranged and planned our trip to Jibacoa Villa, Cuba January 25 to February 08, 2016...with a stopover in Vancouver at the Accent Inn both going and returning. All in all the trip was fine...but have some issues with AirTransat...as to seating, etc. Also was dissapointed with the lack of wheelchairs needed by our group of four. Finally, we were able to obtain two...for the most needy. While in Cuba, we thoroughly enjoyed our singing time and accommodation, and meals, etc. There had been a "bug" so we hoped to avoid that, but in the end, some were stricken. On the second week, we boarded the Celestyal Cruise Liner for a tour through the Cuban Islands to Kingston, Jamaica. The accommodation aboard ship was comfortable with a view, and near an elevator...all very necessary for seniors. We enjoyed the entertainment, meals, and wonderful service of the crew. A pleasure to travel with.
Recommended
Friendly and helpful
By: Valdon
Reviewed on: 14 Feb 2016
Hi Martina, We really enjoyed the whole trip to Cuba and the cruise also. Thanks for organizing everything so well. Enjoy the summer.
Recommended
Always dependible and ready to help
By: Sailorman
Reviewed on: 15 Mar 2016
I always make my flight plans through Martina at Vision Travel Solutions. She's always reliable and ready to help. And once when I had difficulties with a cancelled flight she went to bat for me. It made all the difference in the world. Thanks Martina.
Recommended
Great agent, great deal
By: DeDe
Reviewed on: 18 Apr 2016
Martina is so pleasant to deal with...........always pleasant and helpful. I will contact her for help with all my important and/or complicated travel arrangements in future. Thanks Martina, for setting up several wonderful trips!
Recommended
Blissful Vacation
By: Suzannaforbliss
Reviewed on: 20 May 2016
Gran Velas Riviera Nayarit was wonderful. They were especially helpful in letting us use the grounds for the afternoon before our flight. The hotel was only at 20% occupancy and there were many repair works going on, but this did not generally affect the experience. The transfers to and from the hotel were convenient and helped us to relax - thank you Martina! Part of the experience, for us, is the clean walkable beach, and the ability to swim in the ocean several times a day. We also went on one tour to San Sebastian, and had a very good tour guide named Ruby. The entire tour was very interesting. We also rented a car and drove to Sayulita, which was a good day trip. It was very convenient to have the car dropped right at the hotel door, and to be able to drop the car off with hotel staff when we returned late at night.
Recommended
Florida To Victoria
By: Jackson 2
Reviewed on: 12 Jun 2016
Very pleasant trip ,ship and crew first class very helpful and pleasant to deal with. I should have been advised before departure that there would be a daily charge of $12,50 for the hotel fee after paying over $7000 I think I felt ripped off.
Recommended
Another great vacation!
By: Paul & Sheila
Reviewed on: 26 May 2016
Our ten days at Marival Resort and Suites in Nuevo Vallerta were excellent. Nice suite, good food, friendly service. Recommended!
Recommended
Friendly Service
By: Pargan & Raman
Reviewed on: 30 Jun 2016
Service was great and are looking forward get service and work with Martina Peladeau Thanks for such a wonderful trip.
Recommended
very satisfied. great service
By: Hugo
Reviewed on: 06 Jul 2016
Martina organized a 3 week trip to Peru for us, including a 5 day hike on the Inka trail to Machu Pichu. All flights and reservations were flawless. The tour operator for the Inka trail was first class. The trip as a whole resulted in an experience of a lifetime. Thank you Martina for the help and service provided.
Recommended
Great trip with Musica Semper Viva
By: Lynda
Reviewed on: 26 Jul 2016
This was a fabulous trip, especially the Romania portion. The music, food, people, cities and countryside were all good, as were the accommodations. I am going to mention a couple of things that might be changed on the next tour. 1. We had very long bus rides, and although the first bus had a toilet, the second bus, which we had for the long hauls, did not have a useable toilet. I think that needs to change, because every pit stop loses 45 minutes of travel time. Most of these were at gas stations. 2. I think I would prefer the sacred music trips to the secular ones, because then we can sing in the churches. The acoustics in them are glorious, and it is good to be able to sing in historic settings. There were no people at some of the venues we were singing at on this trip. 3. There was a big waste of food with meals served on individual plates. I would recommend that platters be put out at each table, so that we only take what we need. 4. Singing in 6 languages was too much.
Recommended
family reunion 2016
By: frequent flyer
Reviewed on: 25 Jul 2016
Monday July 4th....it was a non-stop flight Victoria to Toronto.....everything went well...no turbulence....a 2 hour wait for my flight to Kingston...and another smooth trip, both with Air Canada........departed during the next week back to Toronto for another stop-over of a few days......flew back to Victoria from Toronto on Monday July 18th.....non-stop.....it was a great time to re-connect with family, & friends .....
Recommended
Helpful planniing
By: Granny
Reviewed on: 25 Jul 2016
My recent Musica Semper Viva tour was most enjoyable. I saw places I would not have chosen on my own and met some wonderful people. The music was well sung under our Director and the venues were varied and interesting. Some long days on the bus, good meals and good hotels. Martina kept me updated on changes before leaving and arranged flights to and from Europe. A very good trip.
Recommended
Great trip in every way.
By: Rhys
Reviewed on: 04 Aug 2016
The trip went very well Martina. All flights on time, connections were good, flight attendants were excellent. Even my baggage went through without difficulty. However the aircraft, in particular the 767 ER's, were not completely clean. I realize that the turn-around times are tight, but the cabin floors were not as they should be. The food was, as expected, quite terrible. But the friendliness and work ethics of the attendants made up for it once the flight was underway. The 787 was perfect however. That one I'd fly on again anytime! Thanks for everything Martina. See you soon regarding the Reno trip! Rhys
Recommended
Good ideas and suggestions
By: Betty21
Reviewed on: 18 Sep 2016
On the whole I recommend Martina because she has access to good sites and comes up with appropriate suggestions for hotels, etc. She is generous with her time, and gets back to you in a timely manner. However, her lack of attention to detail bothered me somewhat as I like to see accurate information in front of me when I'm looking at an invoice, for instance. Martina is cheerful and very pleasant to deal with by phone or in person. At times, though, when in email contact, she seemed to misunderstand my requests so I had to be careful not to give a lot of details; to keep the content fairly simple. Perhaps she is too rushed and needs to take a breath before responding.
Recommended
Professional and knowledgable
By: Doug
Reviewed on: 26 Sep 2016
Martina provided expert advice and services in booking flights, car rental and accommodation which made my travel straight forward and pleasant. I would recommend Martina to others who require booking and travel planning assistance.
Recommended
Singing in Cuba
By: Marilyn
Reviewed on: 08 Mar 2018
She is an efficient joy
Recommended
Helpful and knowledge advice we can trust
By: D and G
Reviewed on: 29 Sep 2016
Hidden Italy walking tour. The accommodations and food were great and the luggage was safely transported. The walks were more strenuous than we expected and the directions not always clear. Having to retrace your steps and search for markers really adds to the kilometres . It was 30 & degrees every day and I suffered a bit of heat stroke so managed only 2 of the 5 walking days. The other 3 walked every day but said it was more like army training than a pleasant walk. Having said that, we all had a good time. Florence apartments . They were really nice. Modern and centrally located. We had an easy walk everywhere we wanted to go. A great recommendation! Florence is fabulous with so much to see and do. We were busy every day. Toured the museums and churches, had a boat ride on the Arno and took a day trip to Rome. The guys went to Modena one day to visit the car museums - Ferrari, etc. One day we Drove Fiat 500 cars around the countryside. Guys loved it.
Recommended
Luxurious well planned trip
By: Lou
Reviewed on: 17 Dec 2016
The five weeks we spent travelling and exploring was a real eye opener on the Asian World. China and India are so polluted, and congested but beautiful with rich cultures and friendly people and many places to explore. The hotels, especially the Obernai chain, were very luxurious with exceptional service. Most of the restaurants were excellent too.
Recommended
Worth every penny!
By: Gary
Reviewed on: 27 Dec 2016
If you want to have a taste of India this is by far the best way to see all the important historical sites, enjoy sumptuous meals and experience Indian culture even in very small, self-sufficient villages. It's a very active tour with several events every day. They really pull out all the stops and you cannot but feel that you're getting your money's worth! My only complaints are that they don't offer last minute upgrading to larger cabins (all the upgraded cabins were free during our entire journey!) and that they made no accommodation for the fact that we were the oldest passengers and were thoughtlessly placed in the last of 23 cars so it was a very long and tedious walk between our cabin and the dining rooms. If you have walking issues you should make it known in advance.
Recommended
Fabulous holiday
By: bharling
Reviewed on: 05 Jan 2017
Martina did a fantastic job. She was able to coordinate my daughter coming from one province (Alberta) and me from another (B.C.) to meet in Toronto and then travel together down south. She made wonderful suggestions of what to do and how things worked (ie money, phones, etc.) while we were in Cuba. She set up our tours and our B&B in Havana. Everyone was so friendly and helpful and they spoke English well. It all went so smoothly and the resort she recommended was fabulous. We had a wonderful stress free vacation. It was exactly what we were looking for. Thanks Martina for our wonderful trip!!!!
Recommended
Singing Trip
By: Singer
Reviewed on: 19 Feb 2017
Excellent! Super competent, professional, thoughtful, and so helpful! In brief, I would have her arrange travel for me anytime, to any destination!
Recommended
Cuba
By: Traveller
Reviewed on: 27 Feb 2017
Great. Martina is well informed, helpful and well organized. Goes above and beyond to make a trip work well for her clients. It was a great experience and a wonderful holiday.
Recommended
Jibacoa 2017
By: Manou
Reviewed on: 05 Mar 2017
A delight. Such a cheerful, encouraging and positive approach to travel planning. I'd be happy to undertake discussions with Martina about future see-the-world adventures at any time!
Recommended
Cuba
By: Jack
Reviewed on: 27 Feb 2017
no problems Should have mentioned to take a face cloth Great trip
Recommended
life is good
By: abc
Reviewed on: 27 Feb 2017
Pleasant and helpful
Recommended
Cuban Music Immersion
By: Tofino amiga
Reviewed on: 27 Feb 2017
Fantastic! She is very conscientious, supportive, warm, and inspiring. She helped me network with others and encouraged me to make some of my own arrangements, by guiding me towards possibilities. Her pre-trip preparation and advice was very helpful. She was very inclusive and thoughtful during the trip. She prepared me for any special events or outings while there. She had great knowledge of the area and activities and was able to answer all of my questions. She was full of positive energy during the tour. I'd highly recommend her.
Recommended
Martina was great!
By: Di
Reviewed on: 27 Feb 2017
Martina is a very positive and energetic person and a pleasure to be around. I had some problems when we were in Cuba and she cared and helped me as much as she could. She prepared us well for the trip too, as far as transfers and tickets etc go. I would go to her to organize any future trips. Diane
Recommended
Fun time
By: Singster
Reviewed on: 27 Feb 2017
Responsive and well organized. Always friendly.
Recommended
Good work!
By: Barbara and Frank
Reviewed on: 28 Feb 2017
We think Martina was very effective. She was quick and helpful with answers to our questions and it was wonderful that she and Alex were part of the singing and dancing groups.
Recommended
Great service
By: Louie
Reviewed on: 04 Apr 2017
Martina was very quick to respond when I was looking for a vacation package that suited me. Answered all of my questions which helped with preparations and made it a stress free trip.
Recommended
Mozart Tour
By: anon
Reviewed on: 15 May 2017
She was very helpful and very pleasant to deal with.
Recommended
DCINY New York Trip
By: Maureen
Reviewed on: 06 Jun 2017
This was a group trip but because of special circumstances we did not travel with the group. Martina went above and beyond to accommodate our unique circumstances and provided us with alternative arrangements that worked well. She is always very pleasant to work with.
Recommended
Trip to New York to sing in Carnegie Hall
By: Marny
Reviewed on: 05 Jun 2017
Martina did a good job and everything worked out well this time.
Recommended
Attention to details
By: lindalou
Reviewed on: 04 Jun 2017
Traveling to NYC with Martina was a pleasure. She took care of all the details and ensured that our travel needs were met (leaving ahead of the group and joining up part way). Martina arranged for early breakfast for those of us who needed to leave the hotel early a couple of mornings. She also arranged the shuttles to the airport etc. She is so friendly and introduced herself to everyone and offered assistance or answered questions whenever they arose. I will definitely work with her for travel in the future.
Recommended
Carnegie Brahms
By: Rob W
Reviewed on: 08 Jun 2017
Excellent! Eveything went very smoothly!
Recommended
Excellence
By: Kerry M.
Reviewed on: 24 Jul 2017
As in times before, Martina was amazing! She is so smart, quick, clear, knowledgeable, direct, efficient and effective! I have kept meaning to call and tell her, and thank her, so I am very happy to be asked to do this review!
Recommended
Quiet efficiency.
By: benzie
Reviewed on: 25 Jul 2017
Efficient and friendly,which is all one can ask of an advisor. No surprises,just what I had planned and ordered.
Recommended
Monterey California
By: Godfrey
Reviewed on: 28 Aug 2017
Martina provided valuable professional assistance in locating accommodation in a very tight vacancy environment and the booking of the airline tickets and rental car made the trip a great success.
Recommended
Cruisin'
By: Sui
Reviewed on: 08 Sep 2017
Martina was very helpful and encouraging as we booked this cruise at the last minute. She was able to accommodate us well and was very pleasant to work with. Her communication with us was superb!
Recommended
Excellent
By: Jody
Reviewed on: 20 Sep 2017
Martina was very helpful and organized. She eased the stress by being well organized
Recommended
A successful trip
By: Liz
Reviewed on: 20 Sep 2017
I had arranged my own air arrangements and accommodation in Victoria but everything else went smoothly. Email communication was easy and information was readily available beforehand. An early orientation and get together on board would have been helpful but I gather that getting a space for a large group was difficult.
Recommended
A travel advisor who is a real pro!
By: Denise
Reviewed on: 18 Sep 2017
Martina is a terrific travel agent......always pleasant and helpful.
Recommended
Keen singing group
By: Curmudgeon
Reviewed on: 19 Sep 2017
Martina worked well to organize almost 100 participants on a Canada 150 project involving a cruise to Alaska, and choral singing.
Recommended
Alaska Cruise with Choir Friends
By: sslee
Reviewed on: 13 Sep 2017
Perfect! Easy going and comfortable with people. Especially patient with people of varying needs and experience. Went out of her way to make sure people were taken care of and were not ignored.
Recommended
Great Trip!
By: P.
Reviewed on: 13 Sep 2017
Martina is always a pleasure to work with, and to travel with on musical tours, where her presence is very reassuring. Travel, while a delight, can be stressful, and she definitely keeps that to a minimum. Thanks for a terrific trip.
Recommended
Alaska choir cruise
By: Jill
Reviewed on: 12 Sep 2017
Excellent Always there when needed
Recommended
Alaska Cruise
By: Clerk
Reviewed on: 13 Sep 2017
Always clear and straightforward and enthusiastic.
Recommended
Singing Cruise to Alaska for Canada's 150th Birthday
By: Marjie
Reviewed on: 20 Sep 2017
Very good...as Martina gave out information as needed and reminders for upcoming requirements for tours, ship information, etc.
Recommended
Singing cruise to Alaska
By: Root canal
Reviewed on: 14 Sep 2017
She went out of her way to make sure everyone was enjoying & had no concerns or problems.
Recommended
Best travel agent ever
By: Alaska singer
Reviewed on: 26 Sep 2017
Martina is professional, thorough, friendly and caring. She made our trip a delight.
Recommended
Excellent trip from beginning to end!
By: Hello
Reviewed on: 24 Sep 2017
Martina was excellent as a travell coordinator. She responded very quickly to any questions and went out of her way to respond to any individual needs . The trip was well organized and she kept us well informed about all the details of time, buses , ferries etc. I would certainly recommend her to friends.
Recommended
Montreal, Quebec and ottawa
By: Pam
Reviewed on: 15 Oct 2017
It was great, she always is so helpful. I have worked with Martina a couple of times and find her very thorough as well. She finishes all the details and is very patient.
Recommended
Reno and Phoenix
By: Renothree
Reviewed on: 24 Oct 2017
Martina was extremely helpful on my last trip. The airline I was scheduled with cancelled every flight booked months earlier within two weeks of departure. Martina worked quickly to find other flights to get me to my course on time. It was as if the problem had never occurred. Martina has organized five different international excursions for me and all have been great. Number six will be coming up soon!
Recommended
Yes!
By: Kerry
Reviewed on: 06 Dec 2017
Martina is always helpful, professional, effective!
Recommended
Tessie
By: Tessie
Reviewed on: 10 Jan 2018
Martina was great and we have used her several times before. She is very informed, and knowledgeable
Recommended
Cuba Jibacoa
By: Keith
Reviewed on: 14 Jan 2018
Excellent. Very efficient making last minute bookings.
Recommended
Advisor review
By: Base
Reviewed on: 20 Jan 2018
Very friendly and knowledgeable. A bit hasty and sometimes does not review things for accuracy.
Recommended
Palm Beach Florida Event
By: Godfrey
Reviewed on: 07 Feb 2018
Martina provided professional and timely help in securing flights and accommodation for a trip that had two stages. I benefited by using Martina's assistance as there was an upgrade to the hotel room, resort credit and free breakfast. I would without hesitation recommend Martina to those looking for travel advice and booking services.
Recommended
Cruise and all- inclusive in Cuba Feb 5 to Feb 19
By: Martina peladeau
Reviewed on: 22 Feb 2018
Stellar organizer. Both experiences exceeded our expectations Cruise- superb..,food entertainment excursions. All transfers, flawless...but above that Martina was there when we needed her! The all- inclusive has several issues....but Martina was there to help us overcome them! 5 stars Martina!! Suggestion to your group...Try to find a way to include U.S. Citizens! Ie Join People to People??
Recommended
Martina always comes through!
By: Paul M
Reviewed on: 27 Feb 2018
Martina is reliable, very helpful, and always makes sure we have a great vacation!
Recommended
Quick jaunt to PVR
By: LJA
Reviewed on: 25 Feb 2018
Very good. She found us a suitable vacation on short notice. We had a week come free, and needed advice as to how not to get caught out booking direct with a charter, and getting stuck in a second rate room, or second rate resort. Martina was able to give us first-hand info on resorts, and tell us what package options would get us a superior room, at no real extra cost. Ended up at Marival in Rivirea Nayarit, in a ground floor ocean-front room, exactly 30 steps from the sand. It was the right spot.
Recommended
Cuban Adventures
By: Louise
Reviewed on: 02 Mar 2018
It is always a pleasure to work with Martina to achieve a wonderful travel experience. She responds quickly to queries, suggests alternatives and researches options for a good travel experience.
Recommended
flight needed in a hurry
By: Patri
Reviewed on: 26 Feb 2018
efficient and effective ! always a pleasant experience
Recommended
Glad I could sing in Spanish in Cuba!
By: Singer
Reviewed on: 12 Mar 2018
She was pleasant to talk with and enthusiastic about the Cuba experience. It was great to know she had been on this tour herself a number of times and that she would be with us. She provided practical information for before and during the trip, and answered questions promptly. My only suggestion for a similar group experience would be to provide a better orientation to the resort (on site) and more assistance to 1st timers to get acquainted with, and feel more included in, the larger group of repeaters.
Recommended
Wow!
By: Kerry
Reviewed on: 10 Mar 2018
I can only say that Martina is consistently amazing! She responds to my sometimes last-minute requests very quickly, with the itinerary already sorted, has remembered and included specific preferences expressed in previous travels, has found the best rates, and gets to me fast if there are any questions on her part or mine. I cannot praise her highly enough! Thank you, Martina!
Recommended
cuba review
By: lynda
Reviewed on: 10 Mar 2018
Martina is a great trip organizer, and both competent and decisive is dealing with issues as they arose. Everyone was well looked after, and we all had a lot of fun.
Recommended
Again and Again
By: A frequent traveler.
Reviewed on: 10 Mar 2018
The trip was very enjoyable.
Recommended
Cuba
By: Fran
Reviewed on: 12 Mar 2018
Always great. Martina knows my needs which are many.
Recommended
She was great - never missed a beat!
By: Lou
Reviewed on: 11 Mar 2018
The Title says it all.
Recommended
Martine
By: Wil
Reviewed on: 29 Mar 2018
Very pleasant excellent communication and a lot of fun.
Recommended
Cuba Musical trip in review
By: Lizzy
Reviewed on: 12 Mar 2018
Working with Martina was a great pleasure. She covered all the bases and was able to answer every question in a timely manner. She is also a very talented musician and added to the enjoyment of the trip in every way.
Working with Martina Peladeau, you will have access to:
- An experienced travel guide whom you can rely on before, during, and after the trip
- Exclusive luxury resorts and properties
- Once in a lifetime experiences
Explore with the Best
Virtuoso Advisors are constantly pushing the boundaries in unique travel experiences.
Alliance programs are unique tailored experiences exclusive to travelers working with Virtuoso Travel Advisors.
learn more
Sweden
Czech Republic
Denmark
Finland
Germany
Hungary
India
Myanmar
Netherlands
Norway
Poland
Spain
Austria
Mexico
Cuba